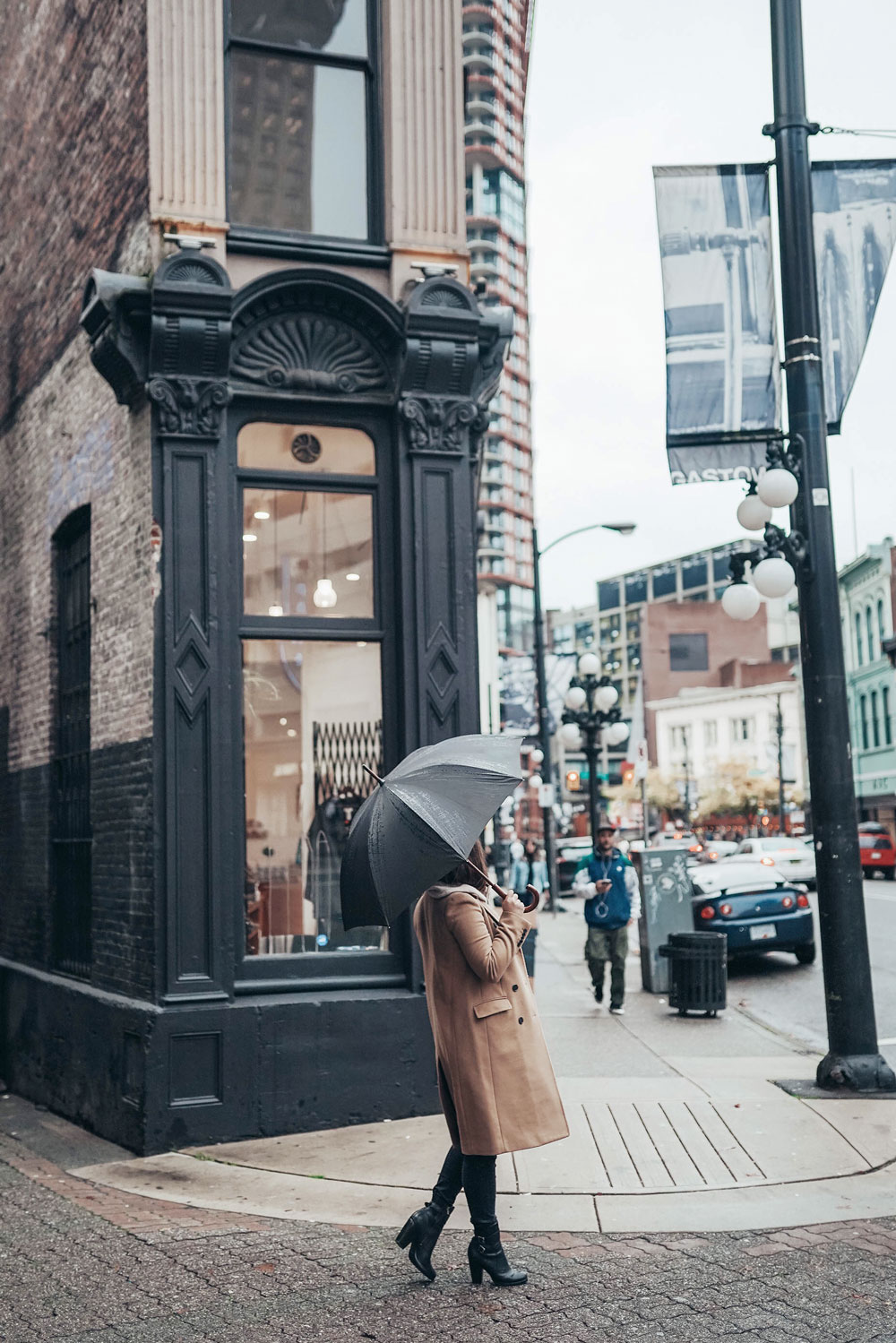 It. Has. Been. Wet. Seriously, I just checked the weather report to see that there's a rainfall warning here in Vancouver. Fortunately, today's supposed to be sunny thankfully, but that doesn't mean we're not in the depths of what is undoubtedly one of the rainiest months here on the West Coast (and just about anywhere if your city has any chances of rain). PS, welcome to November!!!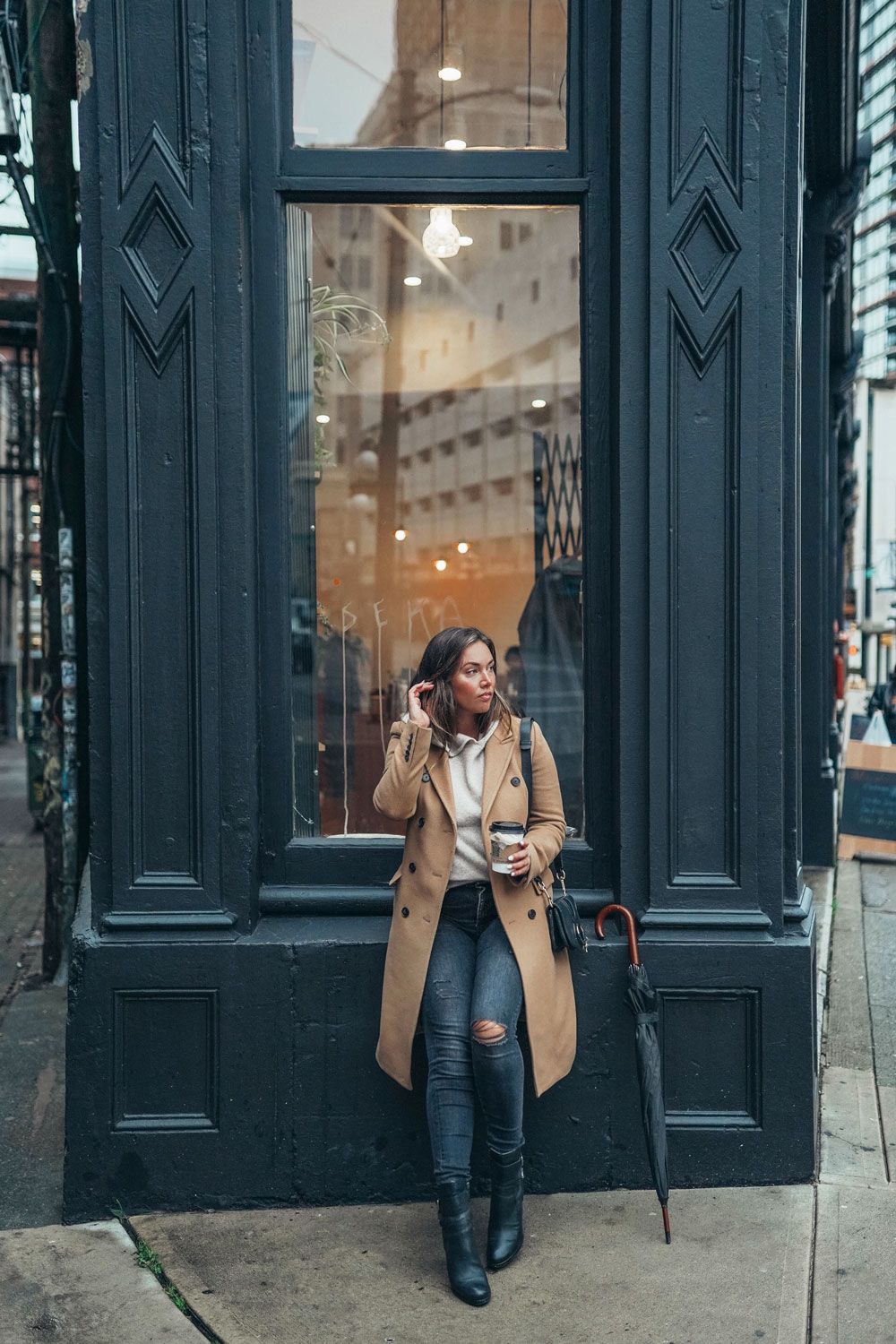 I was chatting about the fact that November doesn't have a "thing" like all the other months with Alicia yesterday, at least not for us Canadians (though I should note her birthday is in November as well as my brother's, so obviously still birthdays to celebrate!). We do have Remembrance Day, which is an incredibly important day and one that's really meaningful to recognize. But since we celebrate Thanksgiving in October, there isn't really anything about the month that's directed at merriment or festivities unless you're a November baby.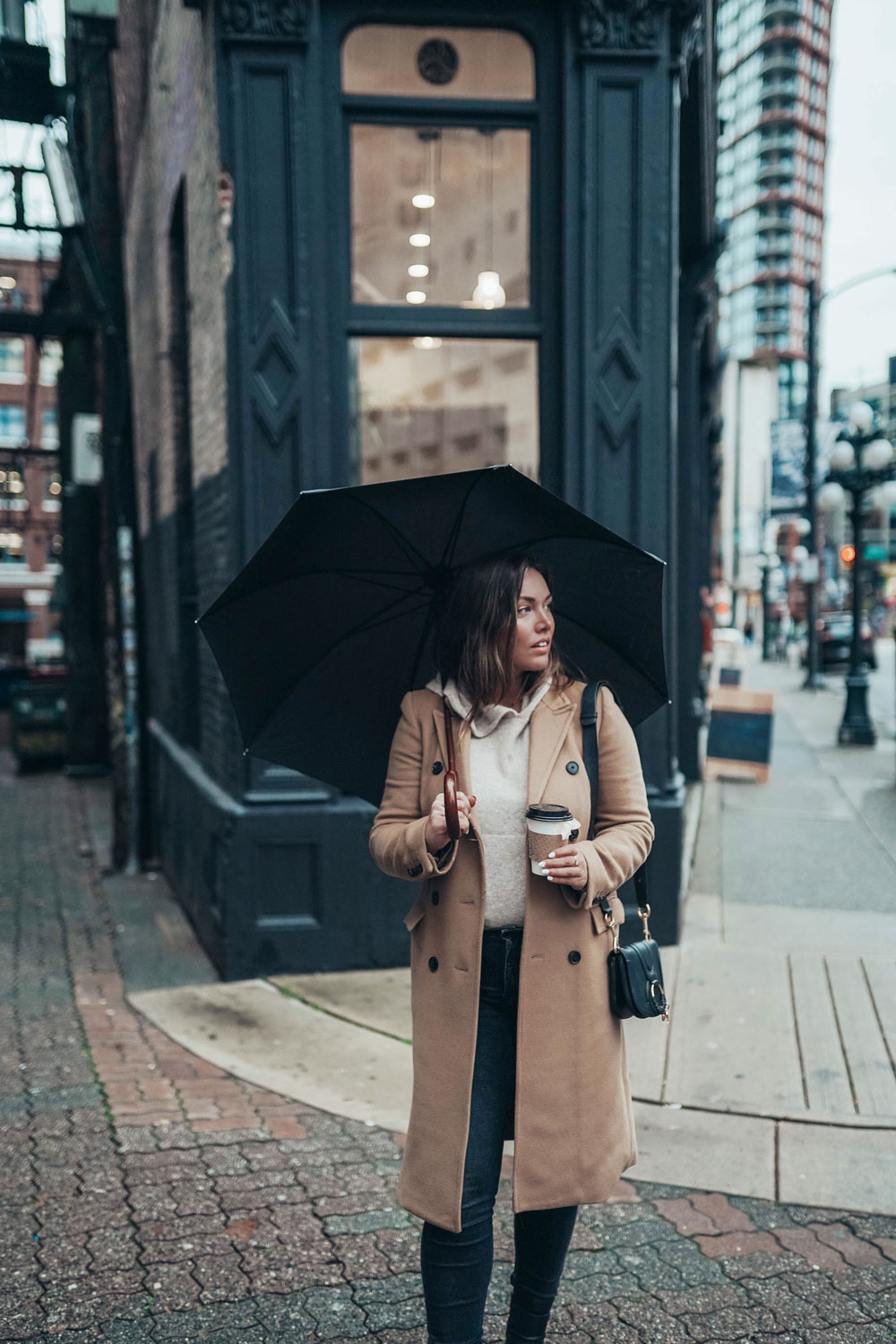 It can be hard because of the weather, but my goal for this month is to really just get outside and explore Vancouver and its surrounding areas more. While in December, there are plenty of reasons to head up the mountain and have fun in the snow (skiing, snowboarding, snowshoeing, hiking, etc), this typically grey, wet month can be fun too as long as you're committed to getting outside and to braving the rain.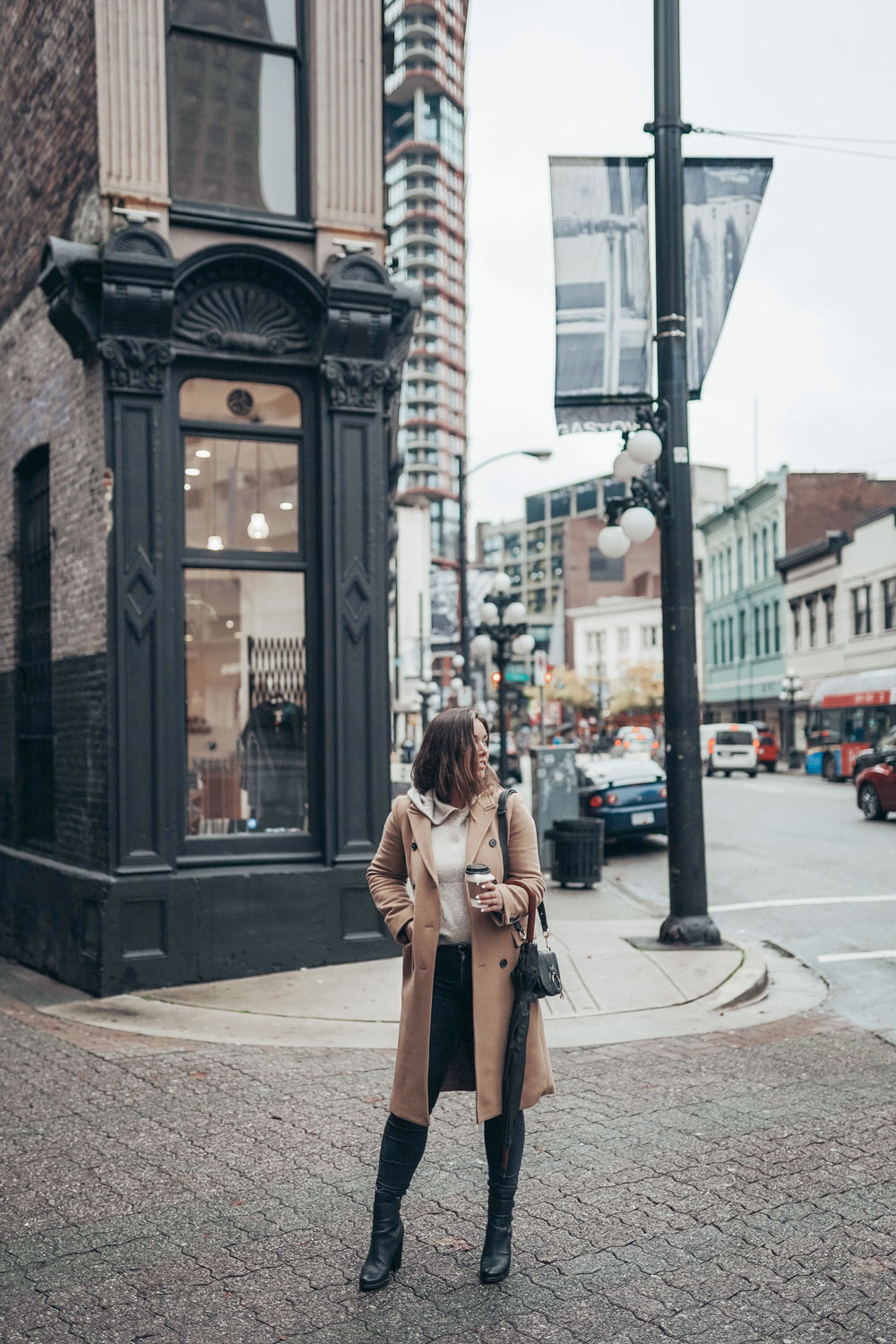 Speaking of rain, I come from a family where gifting Gortex is not unusual (it's a running joke about my dad's gifting tendencies), which makes sense since my parents' place where we grew up is literally at the top of the mountain right in the forest. Going for a run, walk or hike through the forest in some serious rain gear is just second nature for me, something I've kept going on the Sea Wall since I live next to the ocean now (one nice element of Vancouver, having the ocean, forest and mountains all in one place).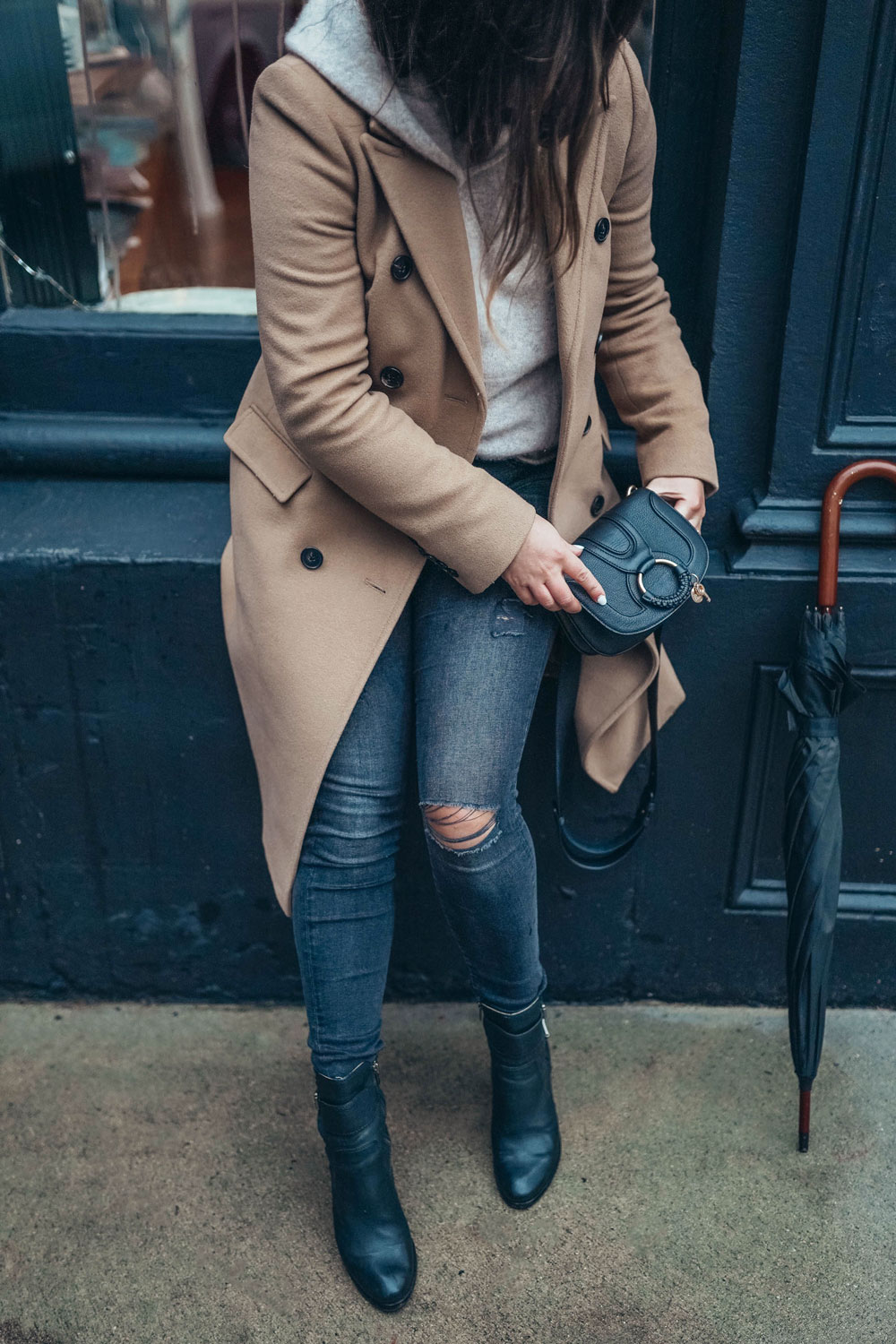 The trickier thing is styling for day-to-day when it's miserable out. Not only do you want to still look chic, but you also need to be comfortable, as protected from the rain as possible and if you're ducking in and out of work or meetings, want piece that aren't going to get easily destroyed.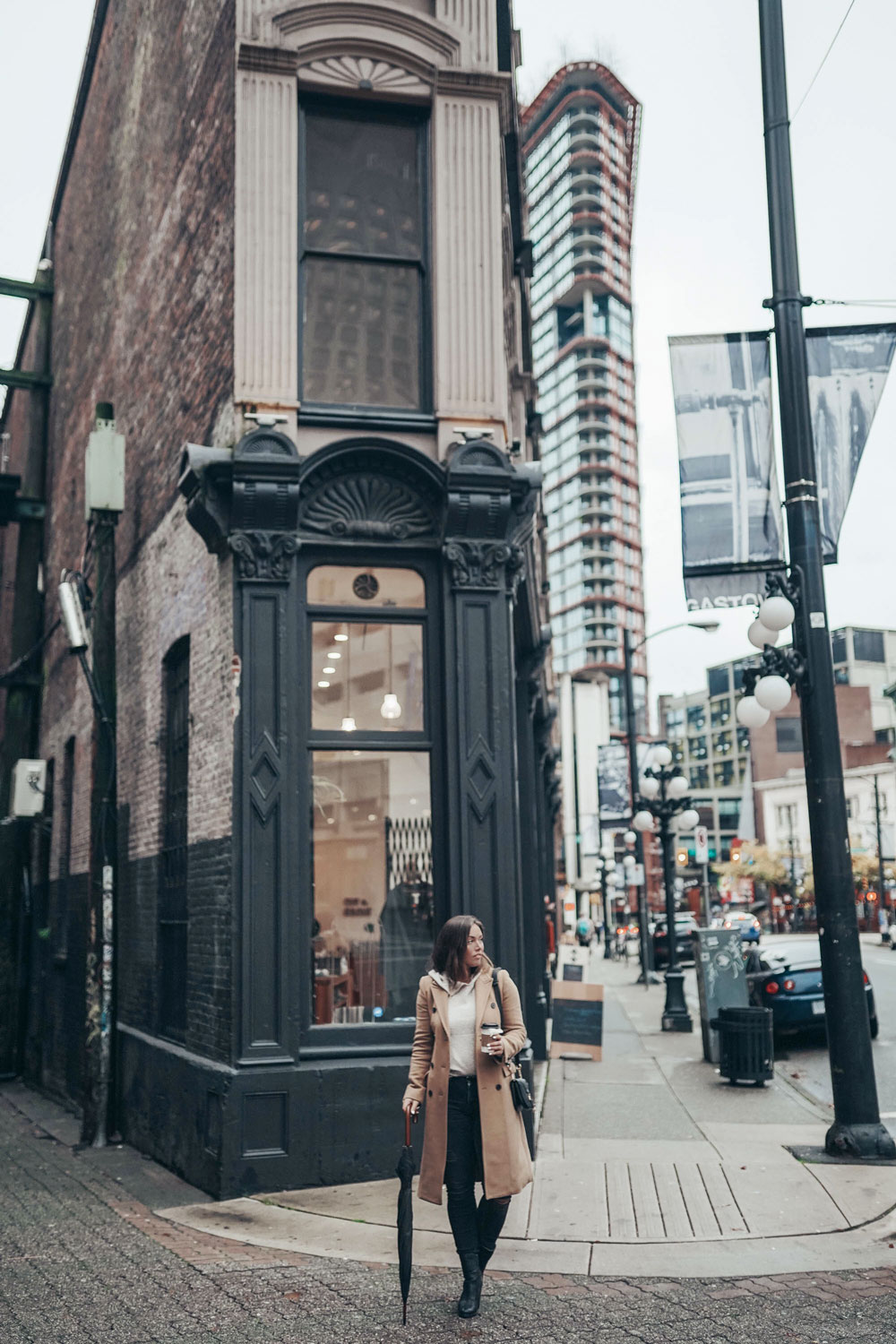 I have a couple easy formulas for rainy day style (see some older posts here and here) but today's look is one I've been really feeling these days because it's a little bit tough, a little bit tomboyish and a lot cozy. First things first, the base of the outfit. I am a big fan of black skinnies for rainy days because they don't show rain drop marks the way blue, grey or any other lighter denim would. These Mavi skinny Adriana jeans are faves of mine and so comfy, plus they're the perfect tone for a rainy day.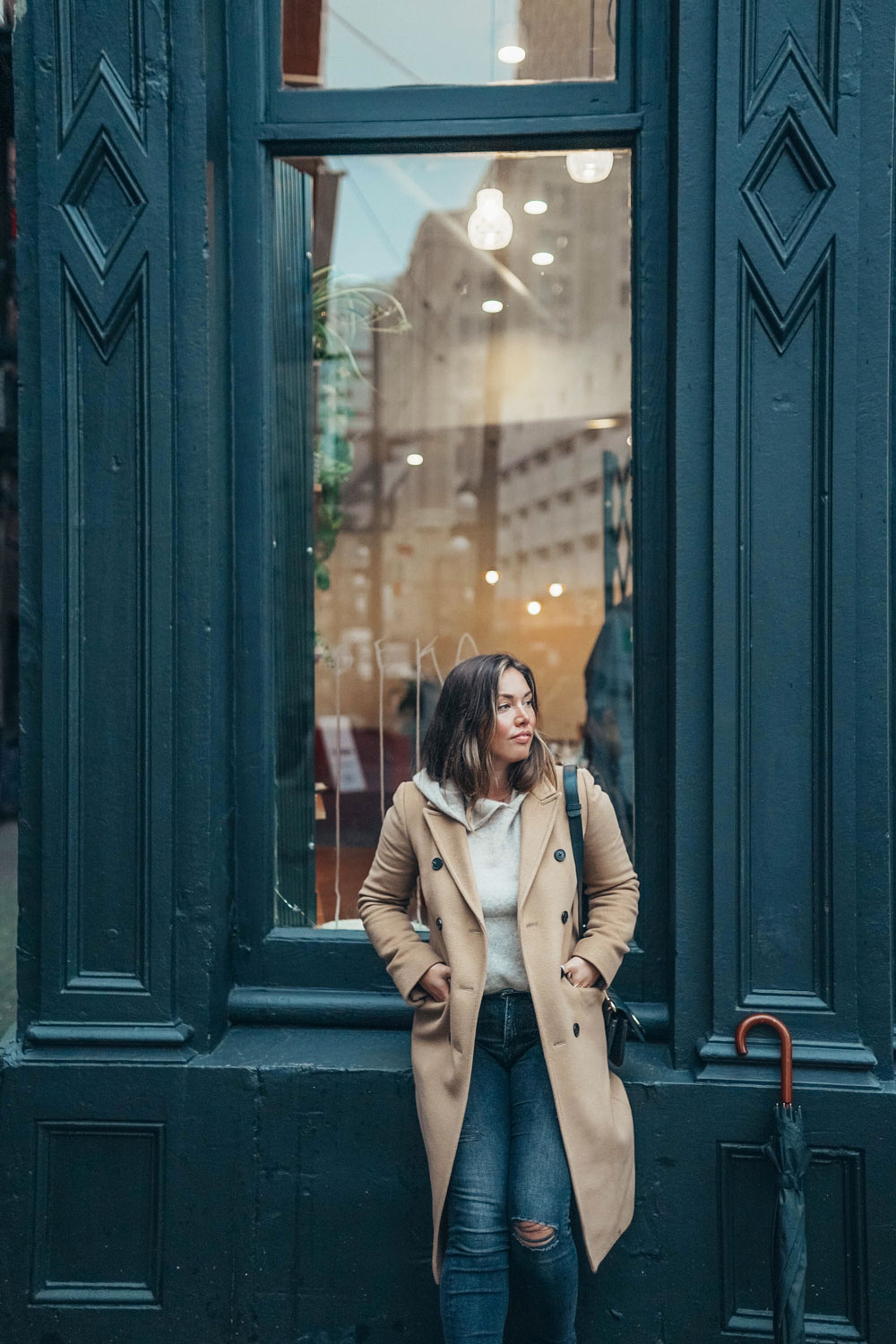 Wearing a hoodie with a jacket or coat is such a throwback for me because this was pretty much my high school uniform. I actually do it a ton in my day-to-day life – it's a bit tomboyish, but it's also super chic when done right. I like pairing a hoodie with a moto leather jacket or simple wool coat like this Aritzia one (this similar gorgeous cashmere blend one is on sale for under $200, nearly 75% off!) but I especially like elevating the simple cotton hoodie to a luxe one, like this White + Warren cashmere beauty that I've been obsessed with.
Accessories are (you guessed it) black – as long as they're well treated and it's not pouring rain, I like to opt for some black ankle boots like these Frye beauties which add a really awesome moto element to any look. This style is discontinued but the similar Ellen pair (with some amazing buckle detailing) is on sale for nearly 50% off! I've also been obsessed with this small See by Chloé Hana bag, one of my fave cross-bodies. I feel like keeping bags on the smaller side when it's miserable out is key too, because you can keep it close to your body and not risk getting an expensive bag splattered!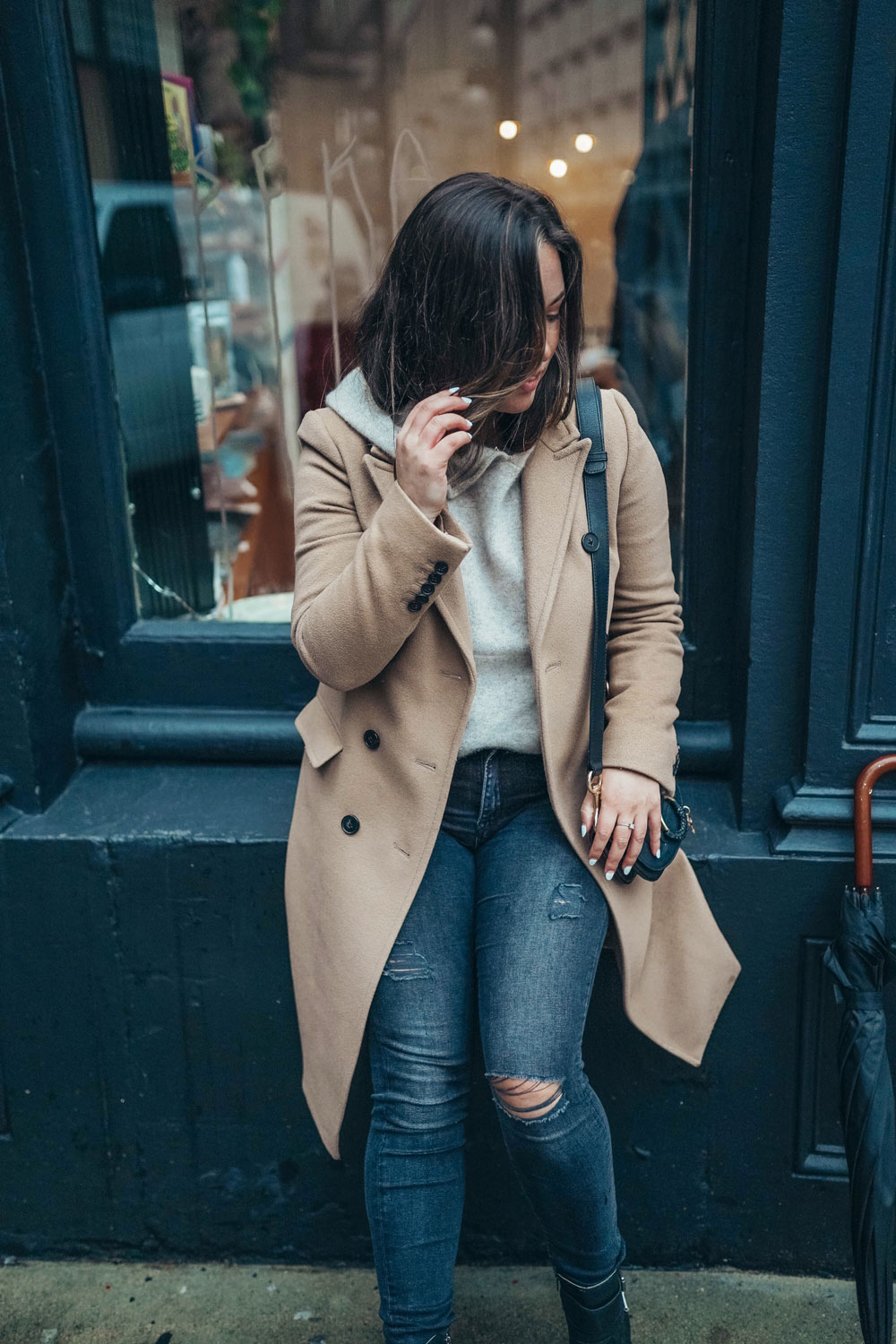 For today though, I'm going to get out as much as I can and actually enjoy this sunshine – it's supposed to rain again this weekend and you just never know when a raincloud is going to pass through here in Vancouver, so you have to soak in the sunshine as much as you can. But like I mentioned before, getting outside in the rain is something I focus on too – it's so key to still get some daylight, particularly for those of us in the Pacific Northwest who get so much rain and darkness in the fall (there's a reason Twilight was filmed in the area).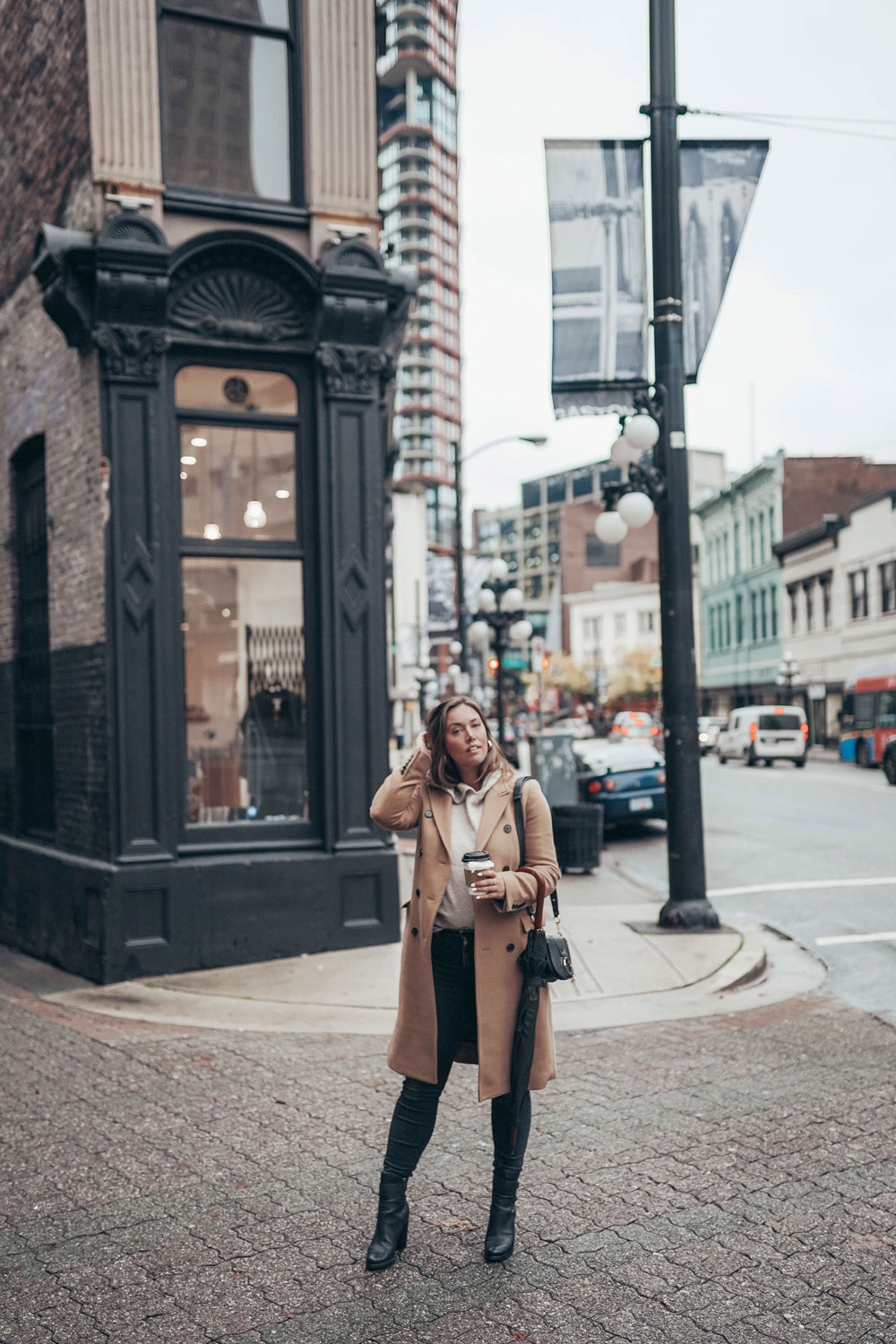 But as you guys might know, I'm actually off to a sunny destination for one of my best friend's bachelorettes this Monday! I've had a somewhat draining couple of weeks so I can't stress enough how excited I am to just sit on the beach or by the pool with my friends, take naps, read books and obviously drink margaritas. Will be a bit quieter on here next week but after that, back to business as usual for the rest of the year! Happy Friday guys!