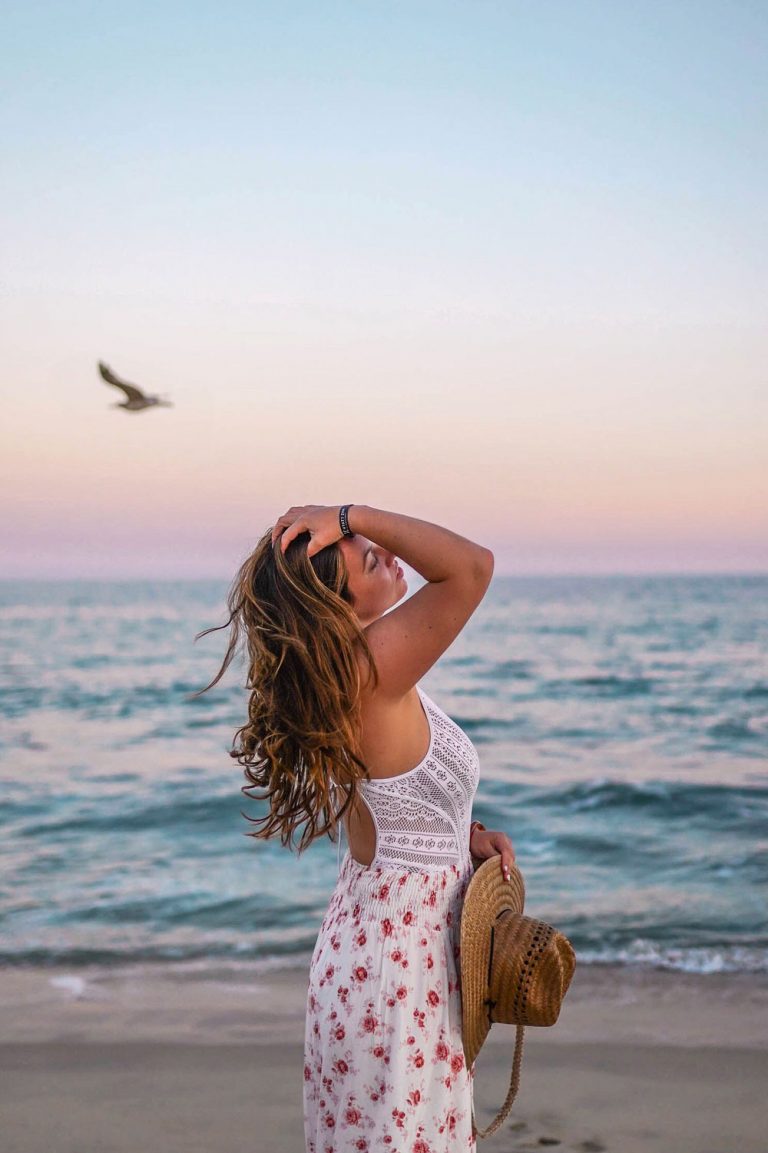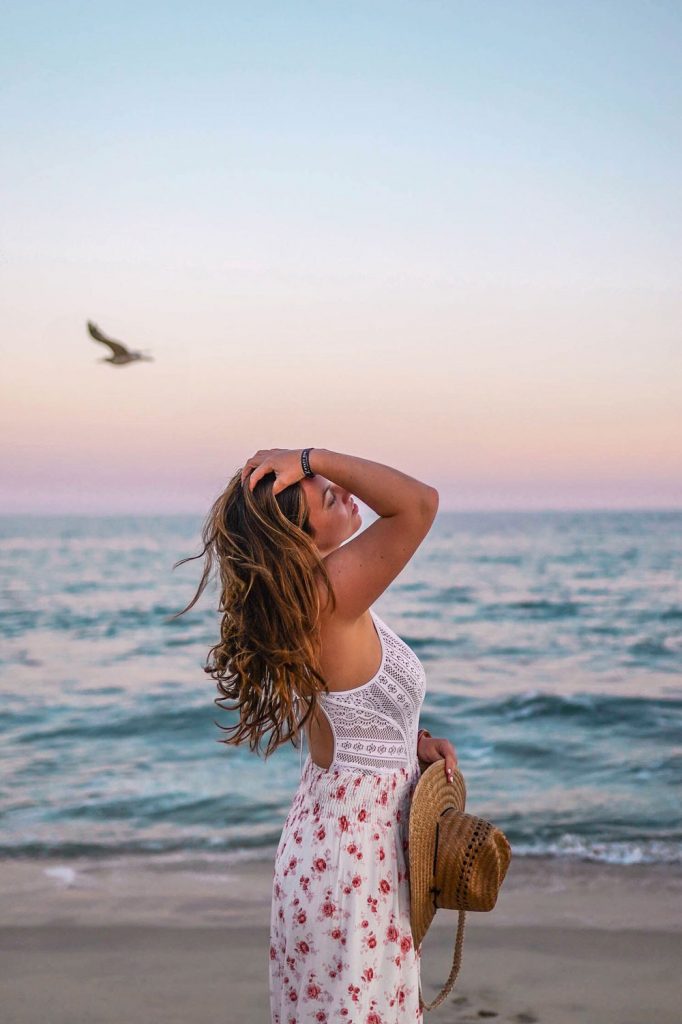 While I shared earlier this spring two summer accessories to wear now, we are somehow officially almost in May (seriously, where is the time going this spring?!) so it's high time I bring the full accessory report to you guys since I feel like summer is almost truly upon us. I, for one, have been feeling full-fledged summer vibes the last week or so—we got our window boxes up and all our plants set (more on urban gardening in an epic post coming your way soon!), we officially have to keep our top hatch open because it's getting too stuffy in our apartment (a surefire summer sign) and I've found myself ditching a sweater/jacket more and more while walking about outside.
I got a lovely first taste of summer while in Mexico earlier this month (see my Todos Santos guide and my packing list for a beach vacay here if you have Mexico or another similarly beachy destination on your mind!) so I got a bit of a headstart in my summertime accessory game. Packing for the trip was so fun and got me so excited for our own sunny season ahead, so I wanted to round up what I'm currently loving and why so that you can start infusing your style with even more summer vibes. Without further ado, here are my top picks and trends to look for this summer: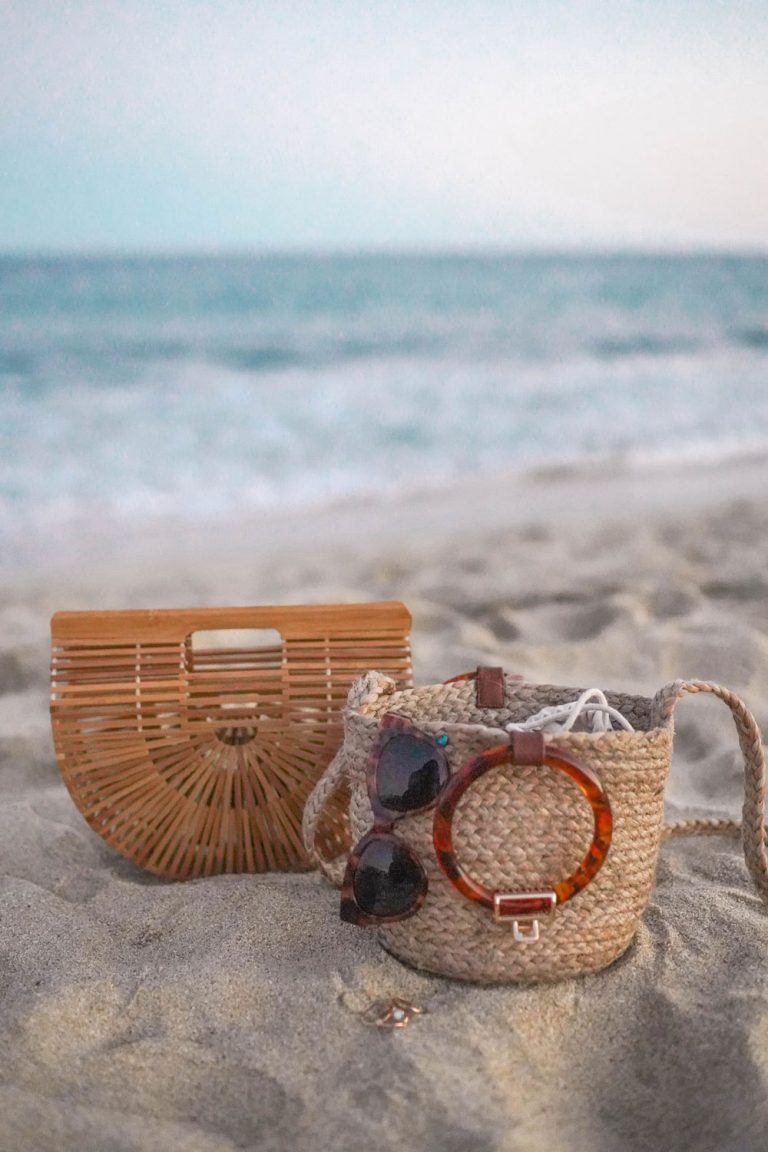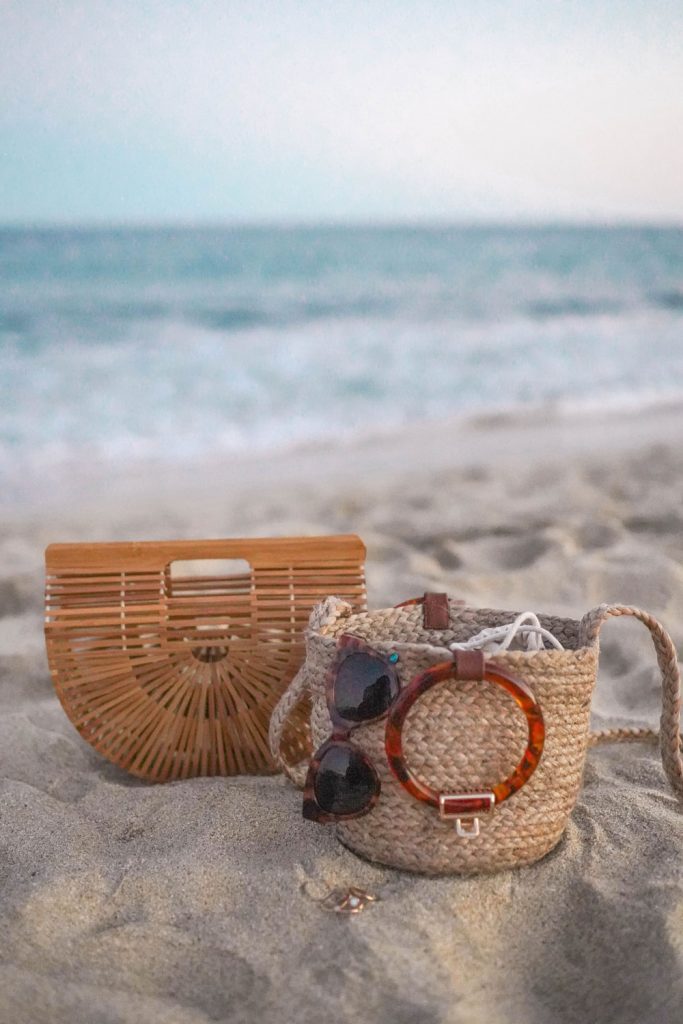 The Bamboo Bag
There's a reason why Cult Gaia's iconic Ark bag is a classic—it is somehow super modern while also being perennially chic year after year. It's got the perfect balance of edginess (like its almost architectural design) but with the boho vibes, I tend to gravitate towards thanks to its bamboo material. I got the large version because I just always have so much shit on me to carry around but the smaller one (pictured here) actually carries a ton as well!
The Jute Bag
So this Aritzia jute bag is by far one of my fave additions to my summertime wardrobe—not only is it such a steal at $38, but it fits a ton (I can actually cram my huge SLR in here, it looks deceptively small!), it has a cross-body strap as well as tortoise handles (another summer trend I'm obsessed with) and it somehow goes with everything. Seriously, one of my fave summer pieces ever! I'm also obsessed with this circular shape by MANGO—the epitome of a cute basket bag!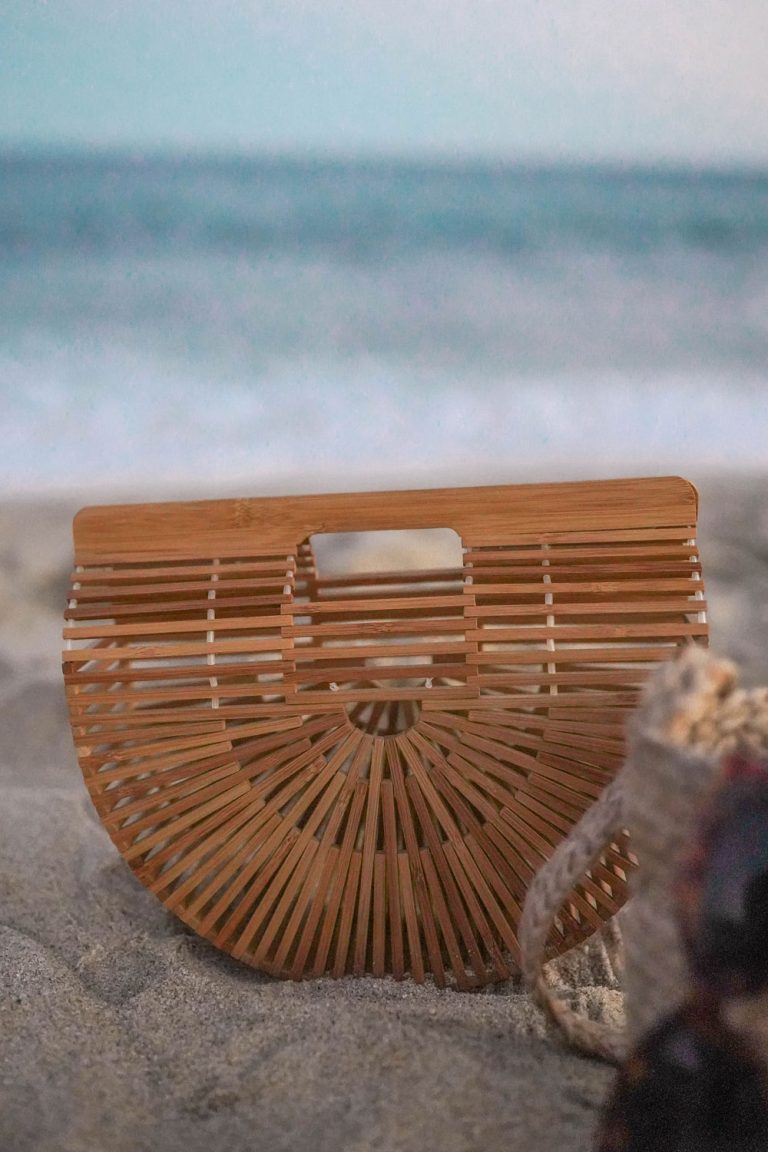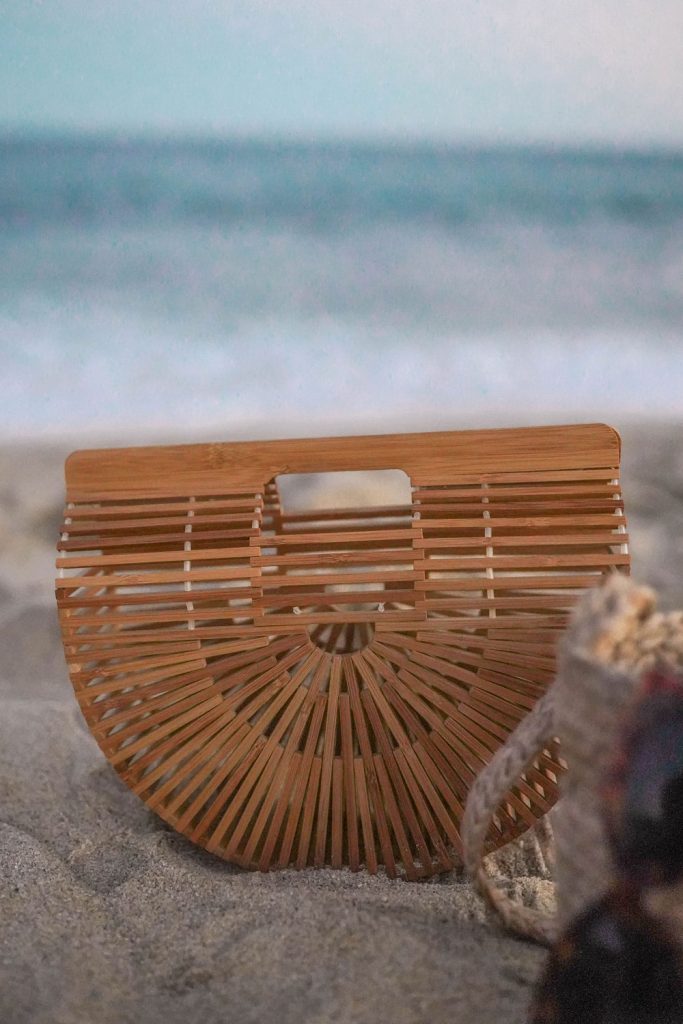 Tortoise Everything
Whether it's chunky earrings or eyewear, I am obsessed with tortoise shell. While I often wear oversized black Celines, there's something about the warm brown of these Bailey Nelson tortoise shell Margot sunnies that goes so well with anything summery and really helps warm up my complexion to boot. I love these! Eyewear is still trending towards angular but while I love a smaller frame, I'm always going to go for a slightly oversized cat eye! The Margots are perfect.
The Return of the Hair Clips
Whether it's retro clips (here's six ways to style them over in this guide from earlier this spring) or little gold claws, since I tend to do a lot of air drying in the summer (my guide to beachy, air-dried waves here), having something cute to elevate a more natural look is so key. I'm loving this gold claw and all the clips from fellow Vancouver blogger Xander Vintage's new accessory line called NAMA! Seriously, everything is so cute. I have a ton of really chic (and affordable) hair accessories linked in this post so stop by there to shop!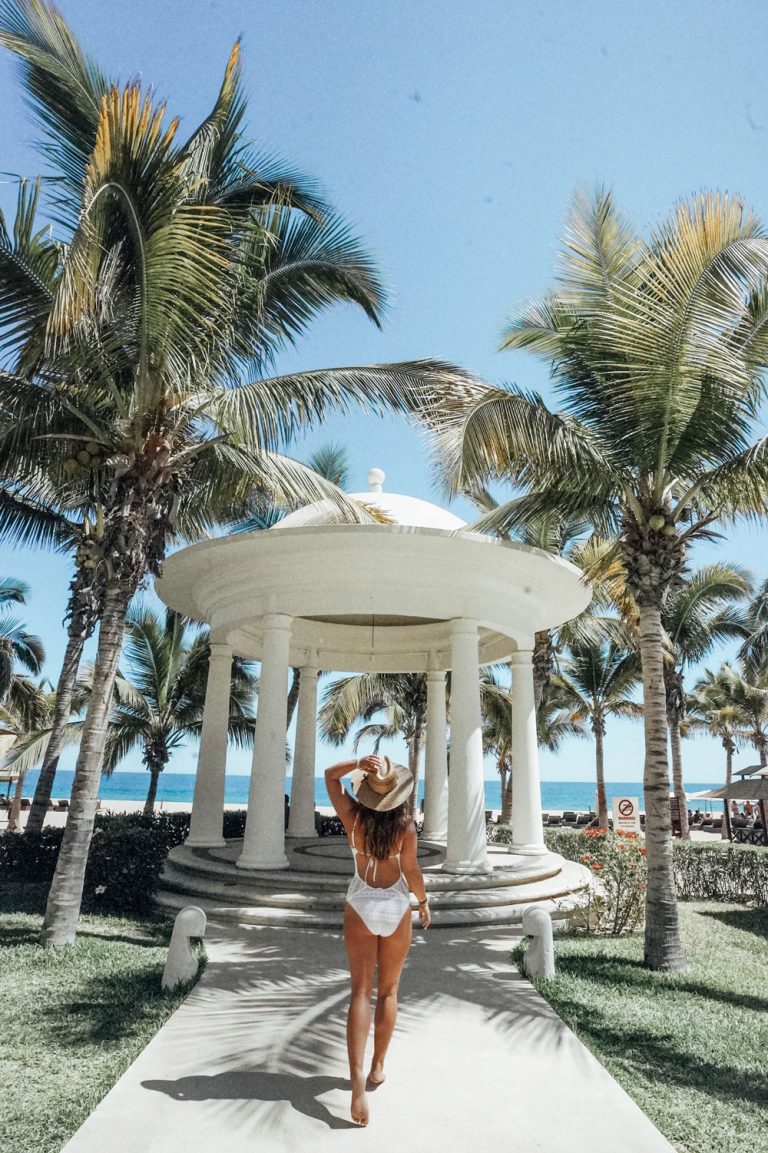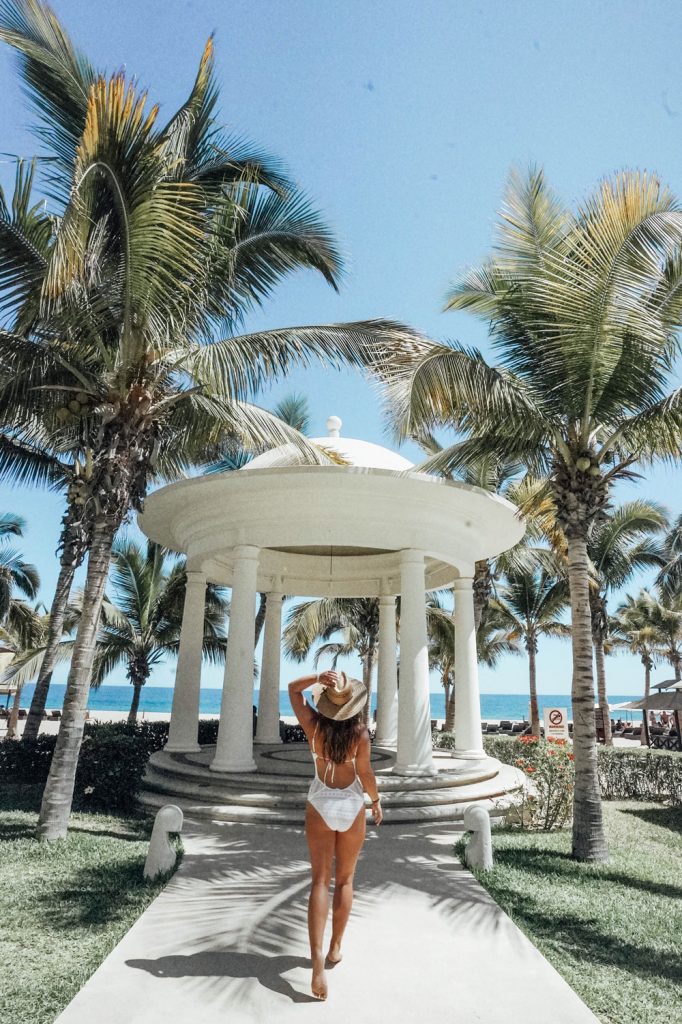 Shell Jewelry
I'm actually picking up a shell anklet from Melissa Araujo, a local designer, today so be sure to follow along on my IG Story to get a sneak peek of it—I only wish I had it for my trip! But natural shell jewelry is not only a great addition when at the beach, but I love the beachy vibes it gives to any look. Try wearing an anklet with an off-duty look (skinny jeans, a cute T-shirt, Converse sneakers) or with a femme sundress! Anything to bring the beach into your look is all right by me.
Gemstones
I am absolutely loving all of Sarah Mulder's pieces—here are some ways to layer her jewelry in this recent post. I have been really feeling aquamarine lately, and also love aqua chalcedony and moonstone. They all remind me of the sea and beach, which in other words equals summertime in my mind. Even if you're stacking on the gold (or silver, depending on your preference), I love that the right gemstone can add a certain aquatic, beachy or summery vibe to your look too.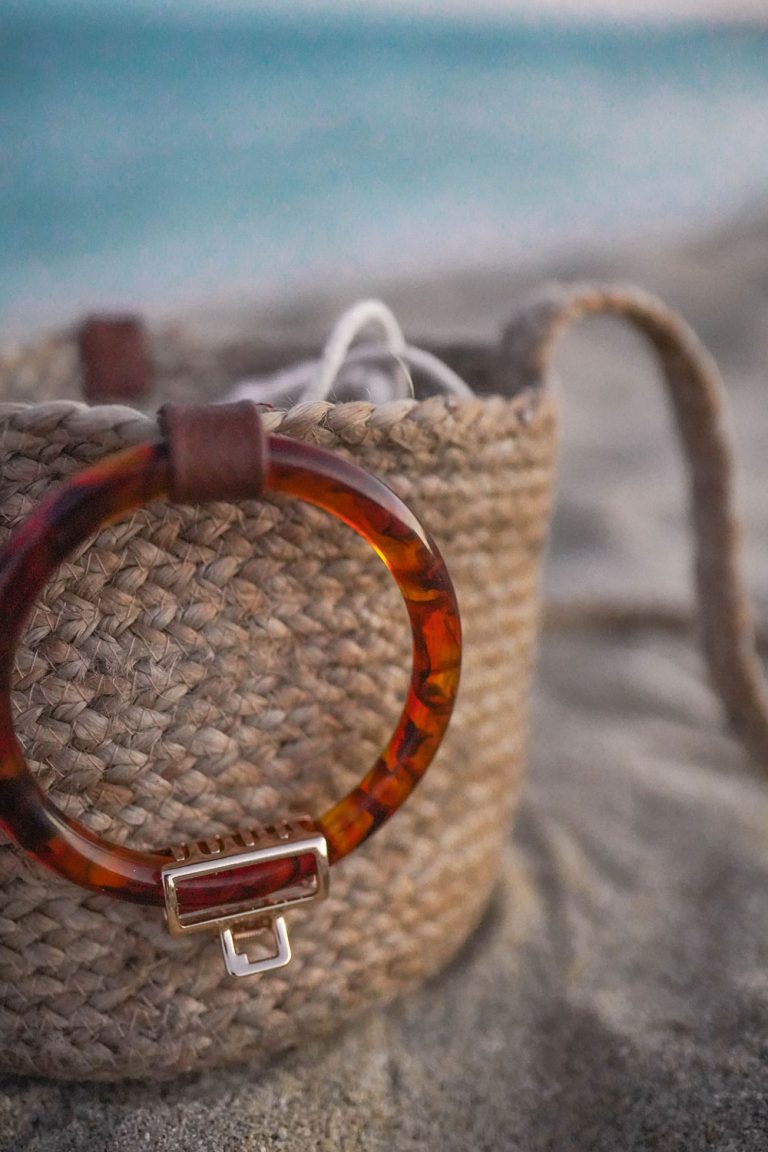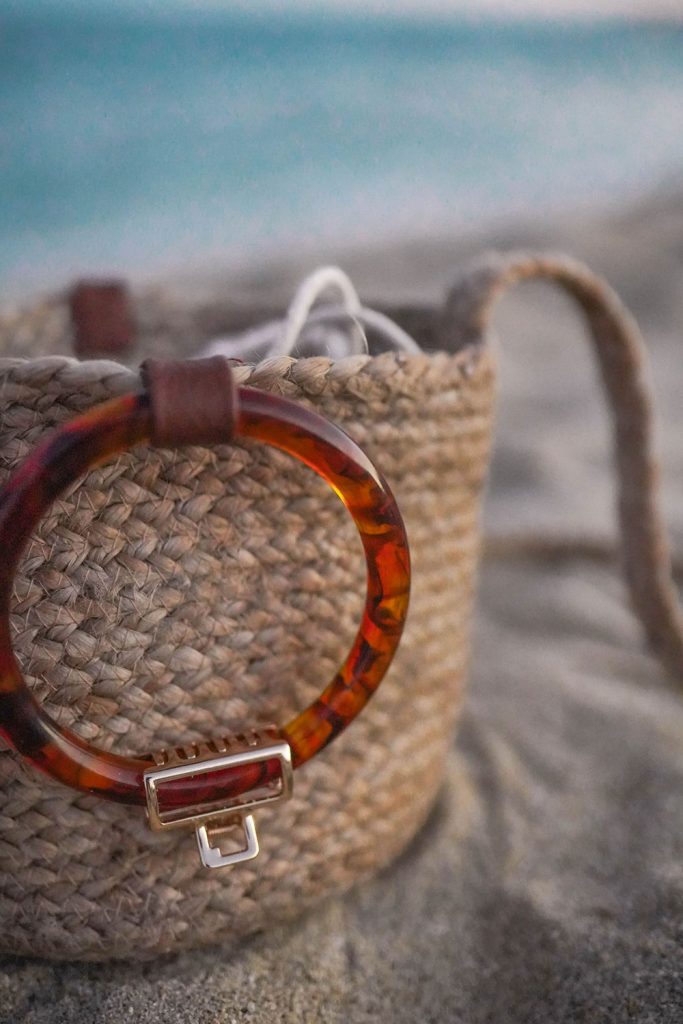 Straw Hat With Strap
I know, super original! A straw hat! But I had one mission in mind when I was in Mexico: I wanted a straw hat with a strap. Not only is it honesty the most practical thing in the world (because I am entering the age where I don't want things that are just for show), but it adds this boho vibe that I love. It's also great for when you want to throw your hat off! Anyone else overheat in hats sometimes when you're traveling? I love that the hat worn around your neck is just as chic as it is on. Obsessing over this one from Madewell, whose pieces I always love. Also, I'm all about supersizing my hats these days (sun protection!!!) so I love the strap addition with a really oversized straw hat—makes it so much easier to wear!
Espadrilles
I know I've droned on about these a million times before, but seriously, espadrilles are THE best! They're so comfy, there are so many different styles so you really can pick and choose the style you want to go for (chunky and modern vs delicate and retro, etc). They don't come more classic or more perfect than these blush beauties.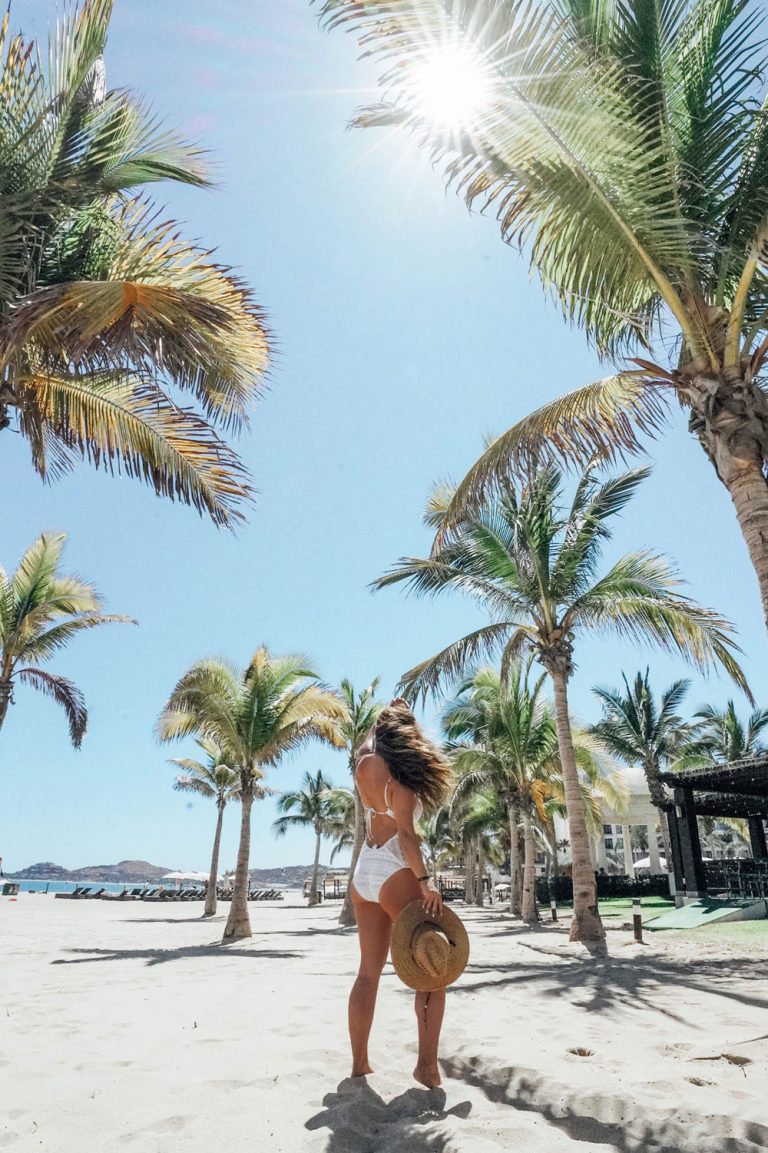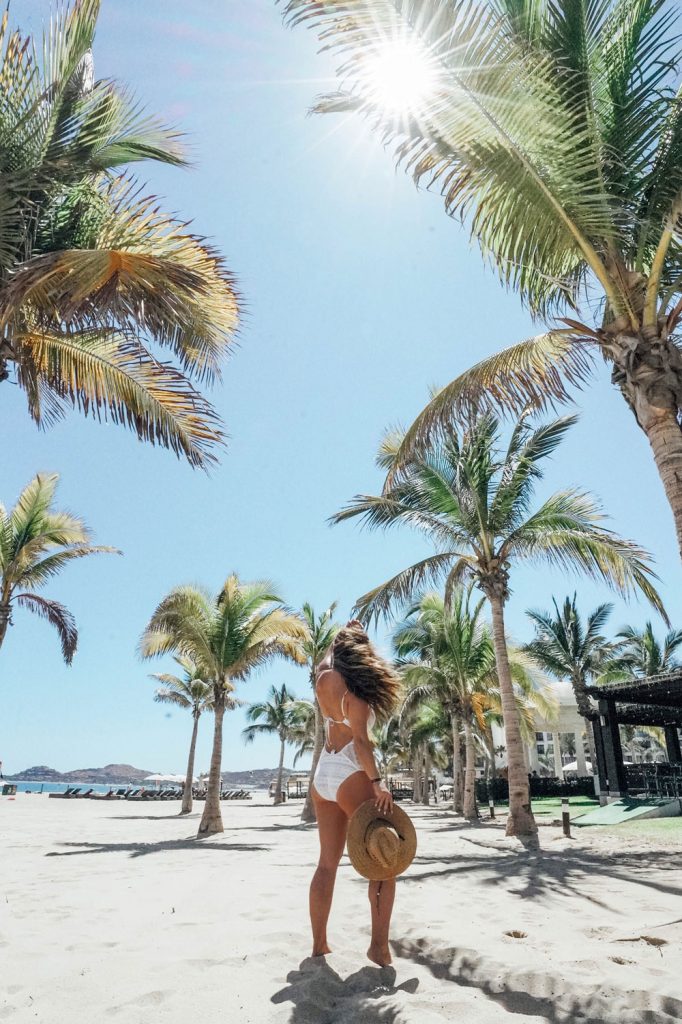 Pearls
I've always loved pearls—I want to get a second hole in my hear pierced exclusively so that I can wear two pearl studs side-by-side (somehow have just never gotten around to getting my piercing done, that reminds me to do it this week!). My girl Leah Alexandra just launched an all-pearl collection and it's gorgeous. Again, anything that brings me to the beach (but in the most elegant way ever) is so up my alley.
Barely-There Sandals
While there were some real clunky vibes going on in footwear for a while there, I'm loving the new take on barely-there sandals—almost like the forever chic, classic elegance of Greek sandals (seriously, if you're going to Athens visit this guide so that you can find the best handmade sandals there, I have two pairs!). Since there's a lot going on with other accessories this summer (basket bags, oversized hats, chunky shell jewelry, etc), I love the minimalist aspect of really great, super simple sandals. These sandals are absolutely gorgeous—combines some strapping for a secure fit but with super delicate strapping.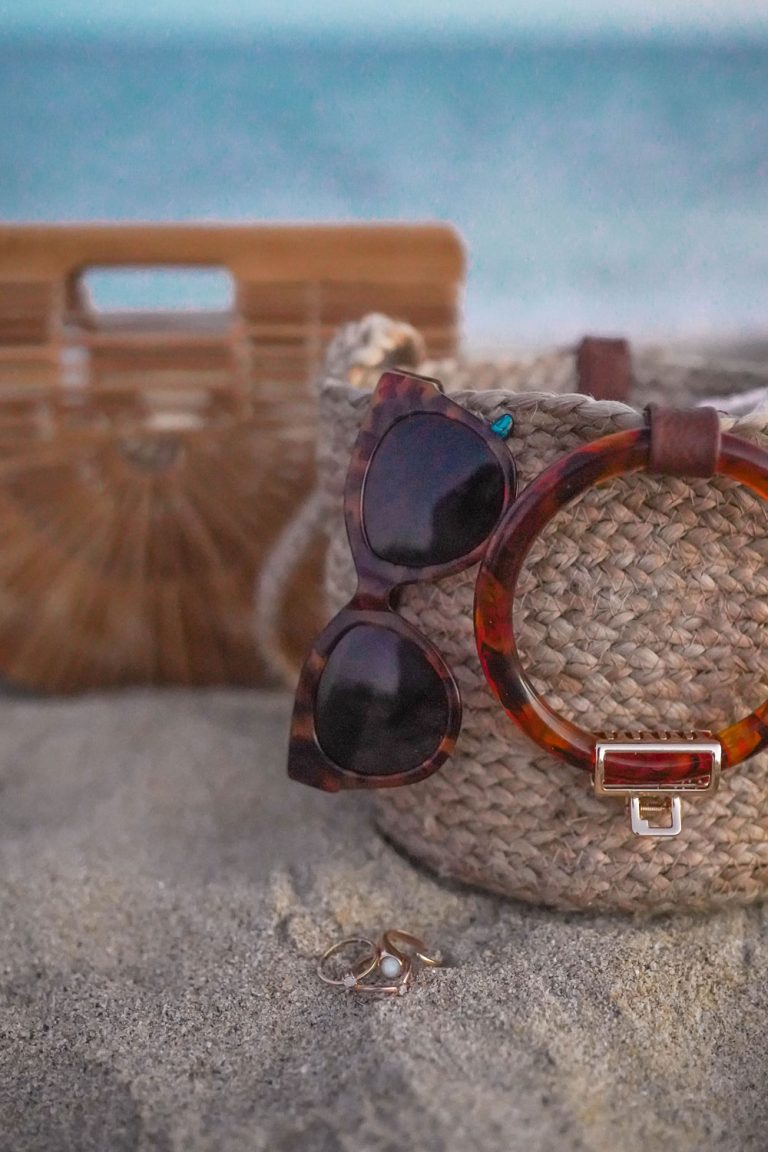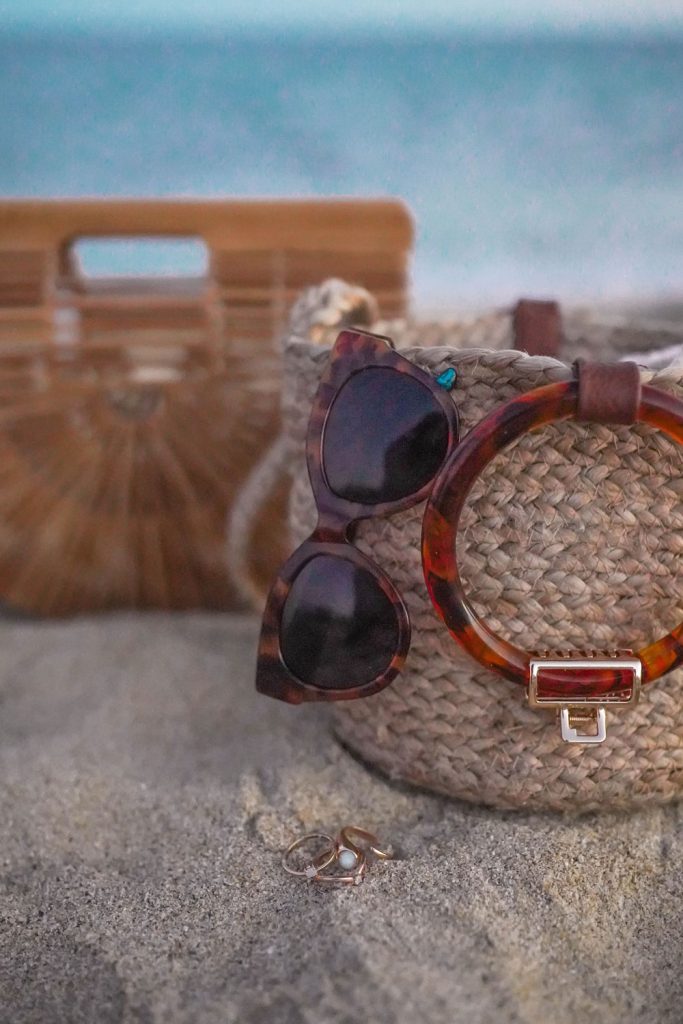 Now I just have to mentally prepare for the fact that May is tomorrow!! Seriously, I know I've said it before but where is the time going!? It's been a whirlwind month for me and I'm hoping that I can really soak in May a bit more than I did April. We're going to start kicking off our patio parties and usual fave summer activities soon and I couldn't be more excited for it. What do you guys look forward to most with summer?
SHOP THE POST