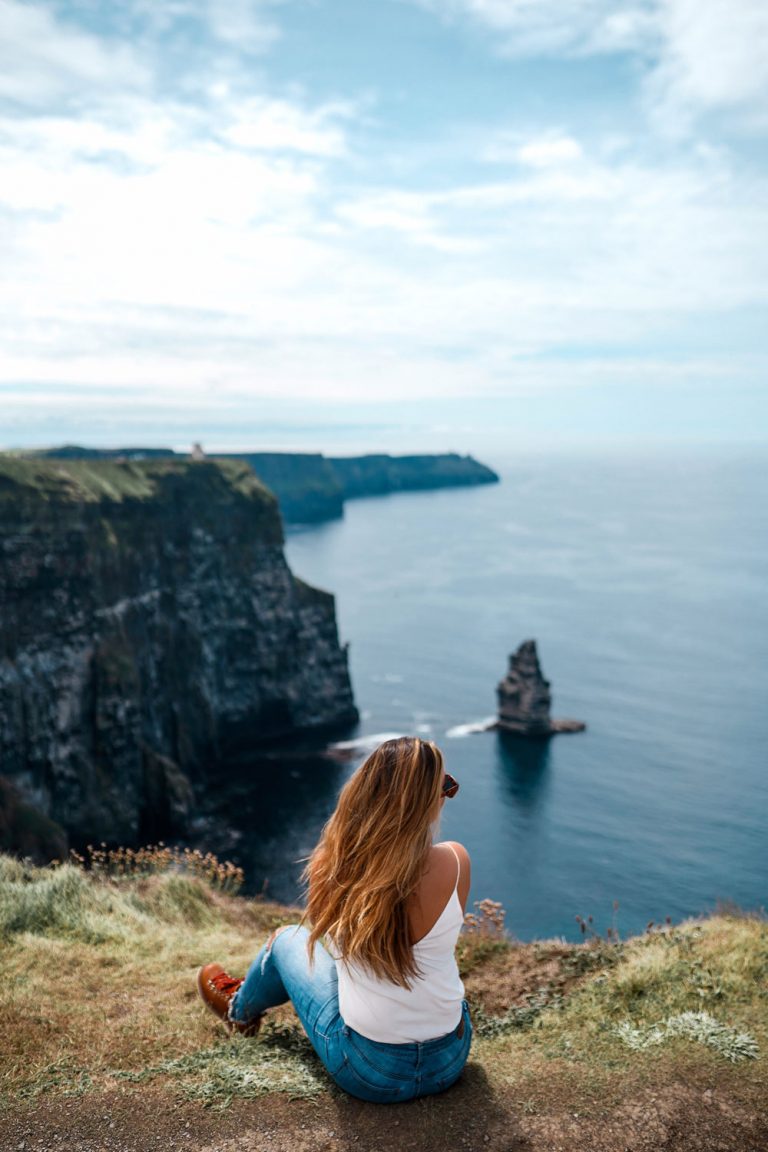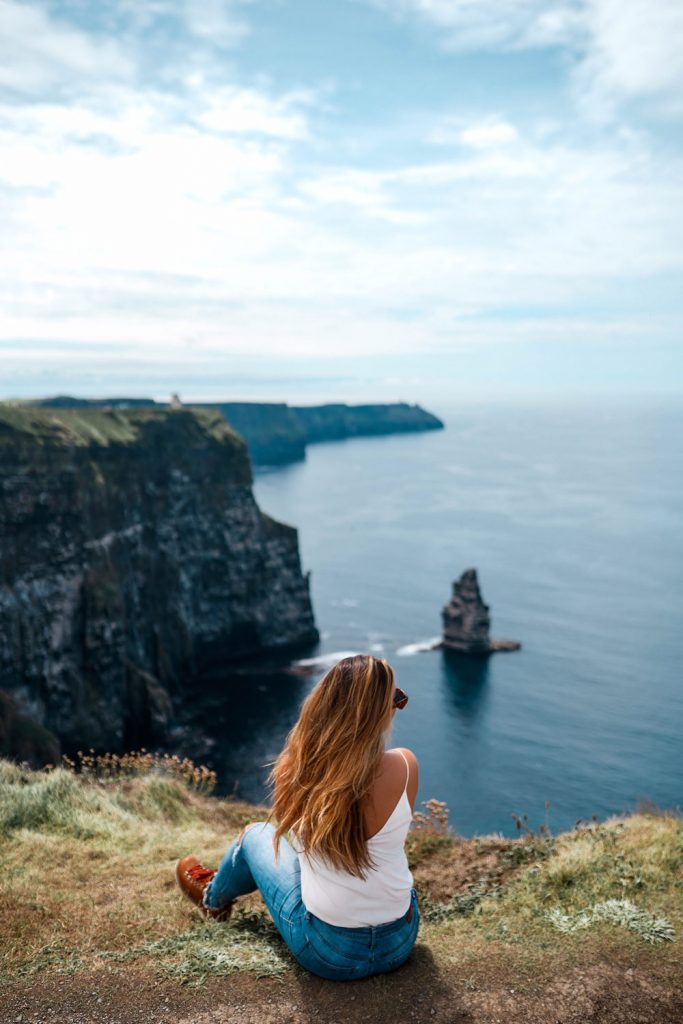 I'm so excited to share this road trip guide today—as you guys might know already, Ireland is my fave country and it has such a special place in my heart. I've been a ton (one of my best friends lives there and my sister used to live in London, so a 1-2 punch of London and Dublin is almost always on my Europe circuit to visit both!) but Matt had never come before, so while this isn't my first time road tripping Ireland, it was my first time visiting with Matt (which is always special) and my first time taking in the Ring of Kerry more extensively, which ended up being my favourite part I've ever explored! I have a map below that will give you a general sense of what we covered, excluding the leg from Glenbeigh up to Carton House, where we converged with the rest of our friends for the most amazing Irish wedding for my pal mentioned above and her Irish man, who incidentally has been integrated into our group as a BFF too.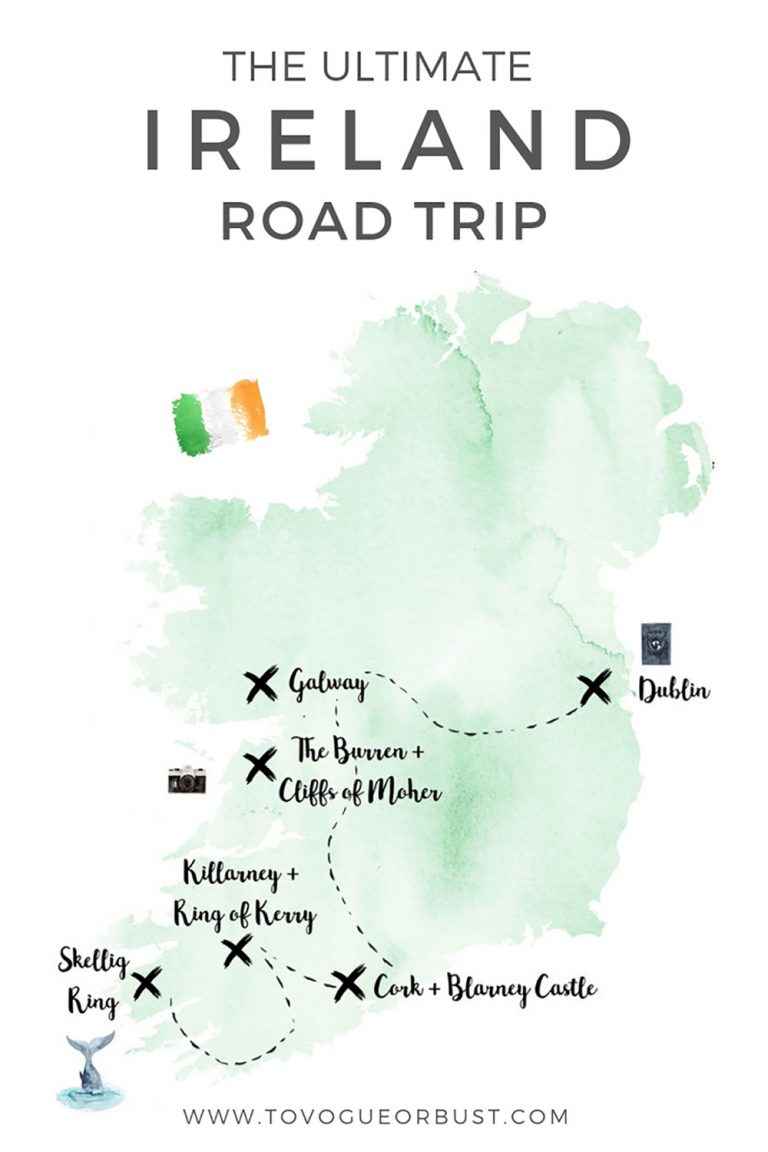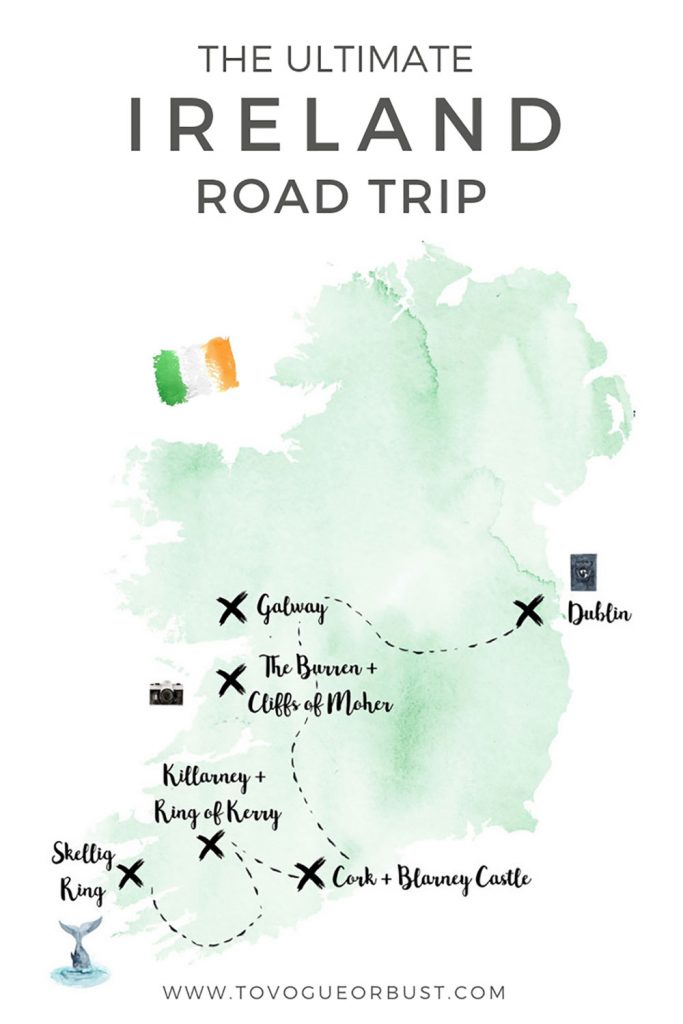 I'll be covering the must-see's, must-stay's and must-eat's of Ireland soon, but wanted to share what we covered first in today's post so that if you're just trying to map out how to see the country, you can get a general sense of what worked well for us! Just a note about road tripping through Ireland since this guide covers some of those famous tiny country lanes, I have a whole post that just recently went up all about my top tips for road tripping in the UK & Ireland so that you can drive through these amazing road trip locales with no fear! Now, to dive into this guide, broken down day-by-day!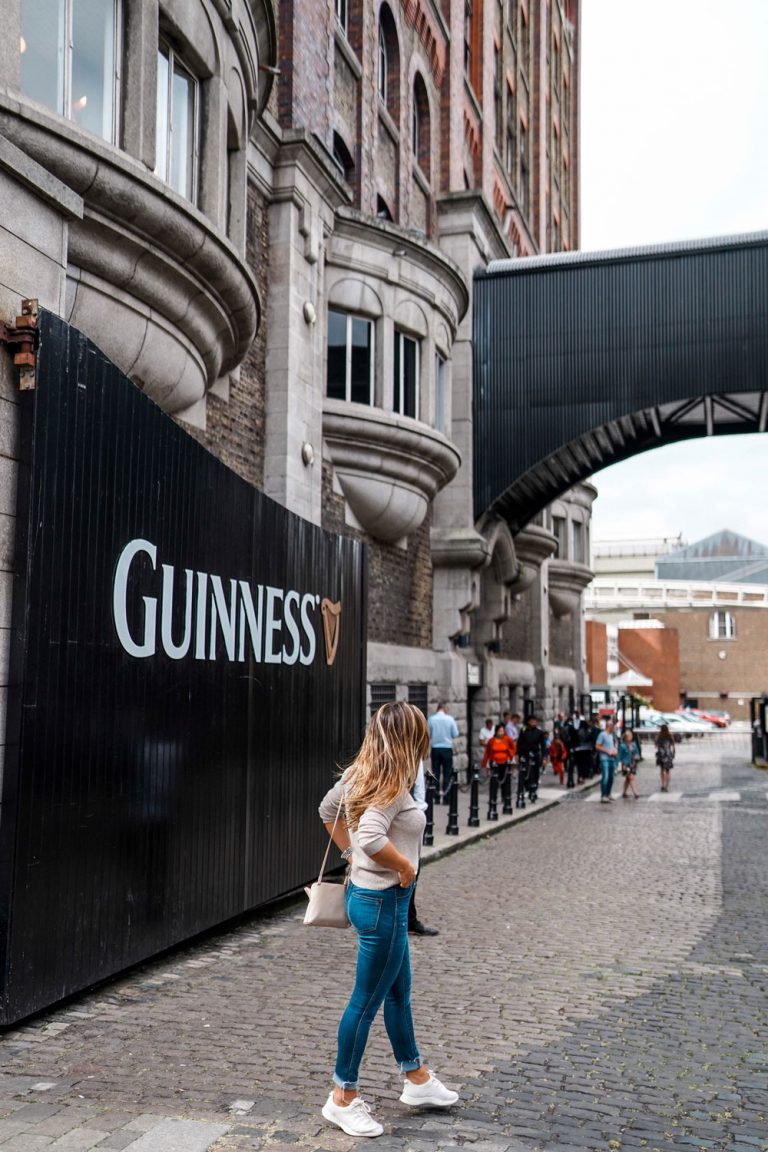 Day 1-3—Dublin
We got into Dublin with Air Transat mid-morning and then headed off to visit the Guinness Storehouse! I've visited before (actually, it was the first thing I did with my friend Amanda when I visited Ireland for the first time years ago!) and got the most incredible VIP tour of the space. They have a new feature where you can get your face printed into a pint with this special malt printing device—so awesome. Obviously, the Gravity Bar is a must. We made friends with a couple from Manchester (we're both talkative weirdos, particularly me, so this isn't unusual) and had an amazing time before meeting up with our pals for dinner and a pint in their Smithfield neighbourhood.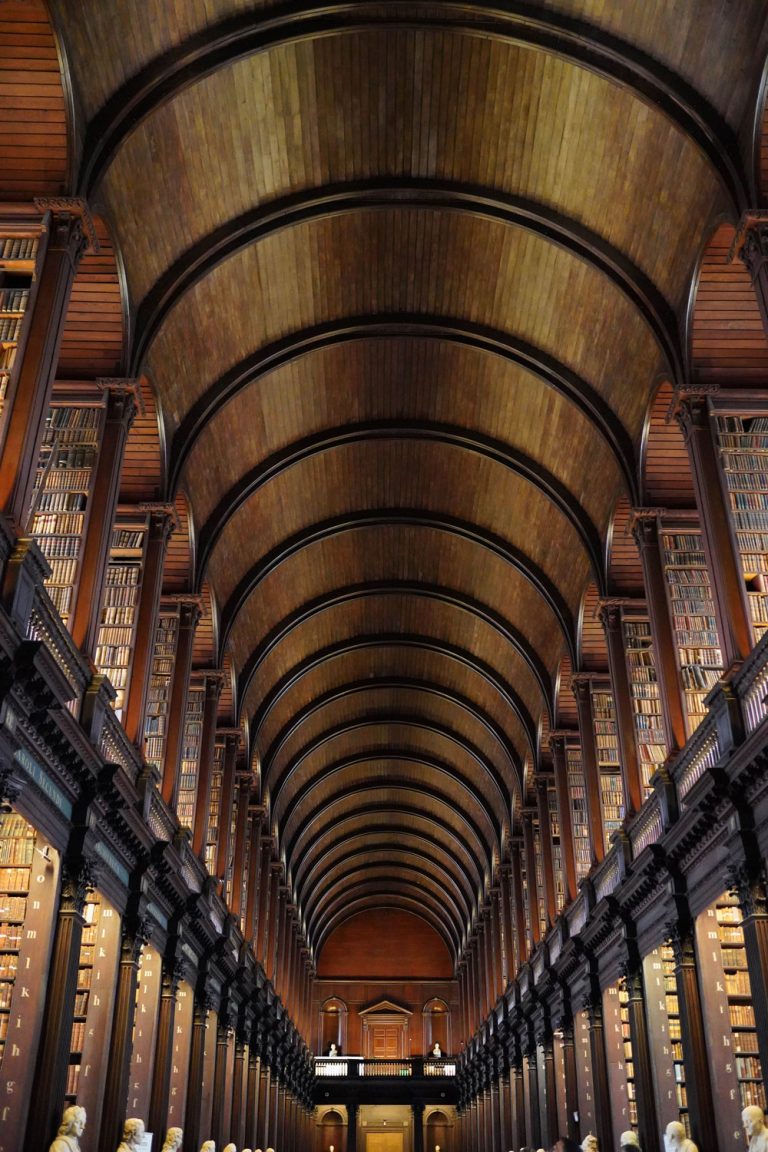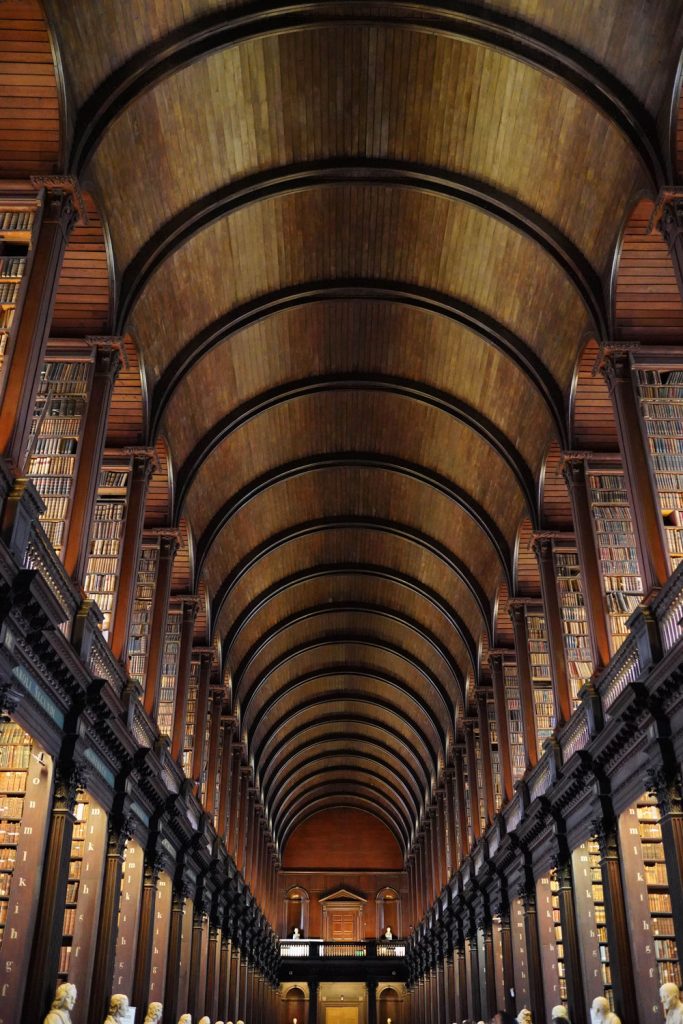 The next day was the sten party (a hen and stag party combined) so before that kicked off, I quickly brought Matt to Trinity College to show him the Old Library which I am so obsessed with. We then did a little tour of Ha' Penny Bridge, St. Stephen's Green and Temple Bar before I had to run off to do hen activities all day (meanwhile Matt went off to take in the pub culture at Grogans and Kehoes with the lads—from what I could tell by the time we met later, he had a wonderful time). The stag and hen parties converged in the evening and then the party went late as it always does with this crew, and that was our Dublin fun for this trip! This leg of Dublin was more of a personal activities one as opposed to sightseeing but if you want more Dublin tips, I have some past guides here, here and here!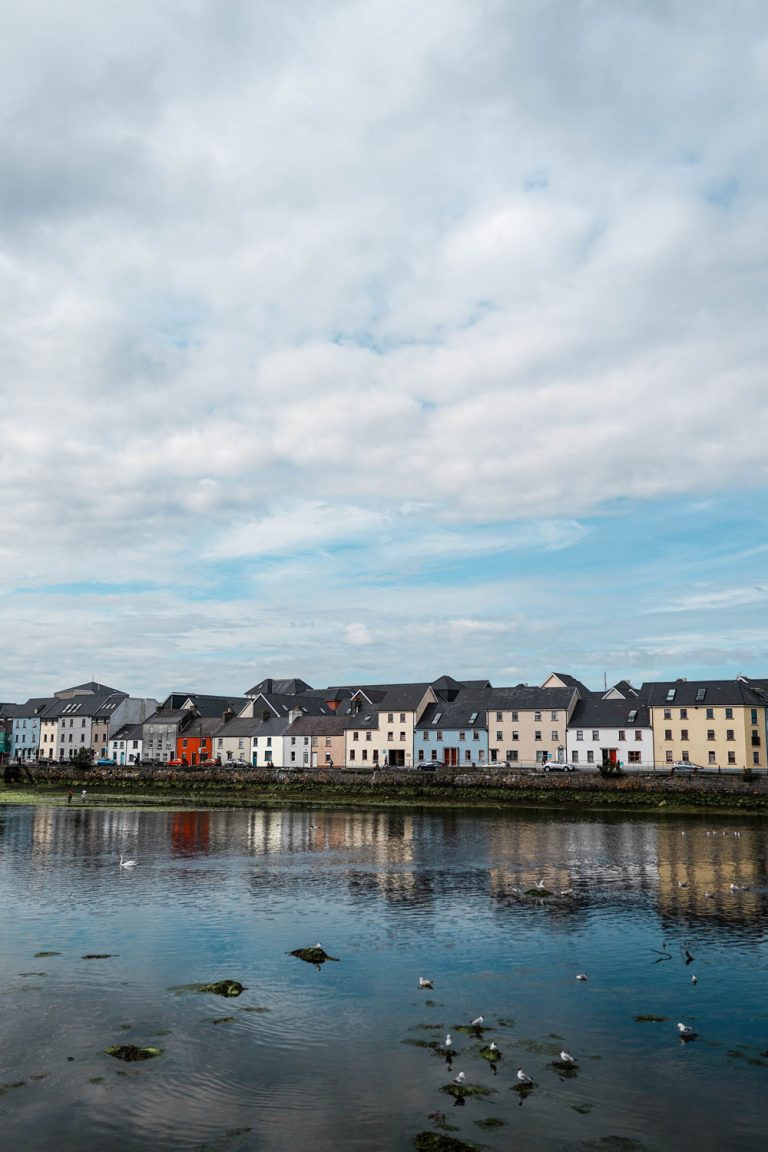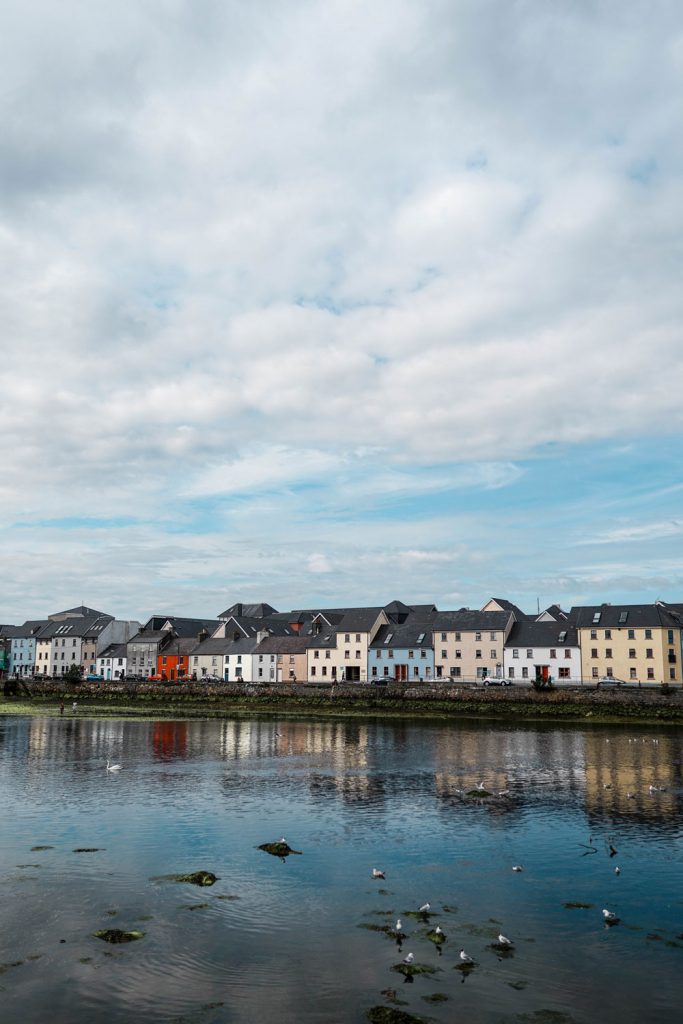 Day 3—Galway
We got up early and went to the airport to pick up our car—I detail what a disaster that was with Sixt here in this road trip guide so please check it out! We did the 2.5 hour drive to Galway, and Matt quickly acclimatized to driving on the left side during that time. It's basically straight highway driving so honestly a breeze!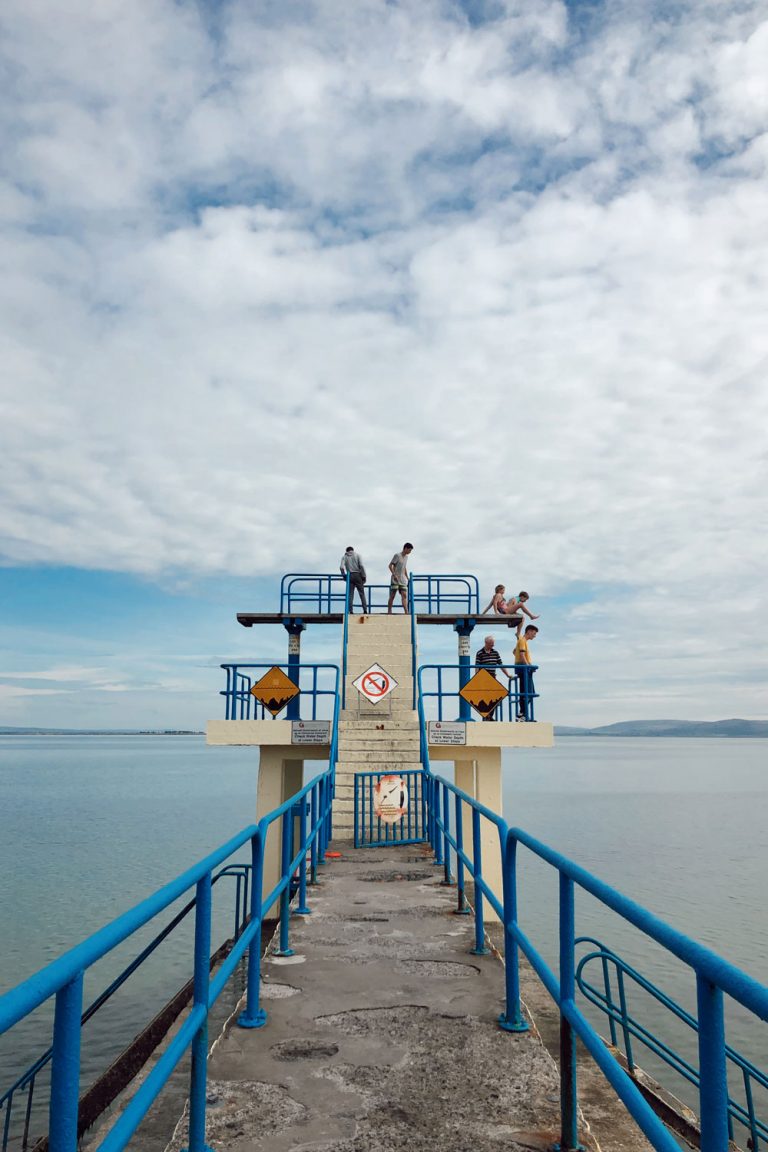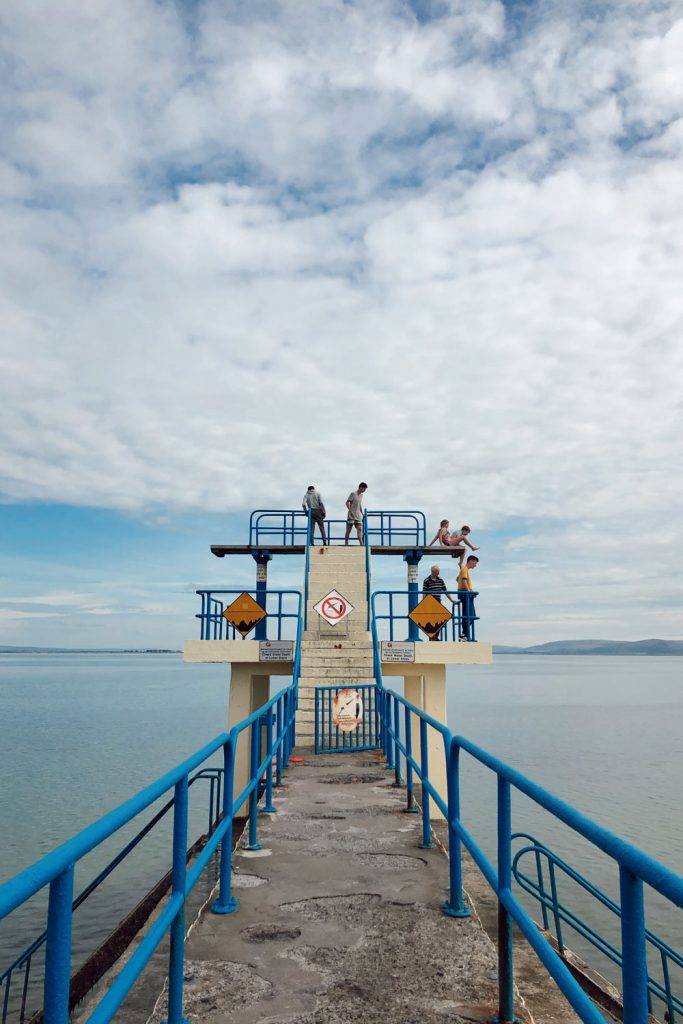 I am obsessed with Galway, it's one of my absolute favourite places of Ireland. We were so lucky that as we pulled in, the sun just broke through the clouds and burned them off. I insisted on us doing the Salthill Promenade right away (walking from Galway to Salthill, where the iconic diving board and beaches are) since when you're in Ireland, you never know when the clouds and drizzle can roll back in and I wanted good weather for this part! Important to-do: kick the wall at the end of the prom for good luck!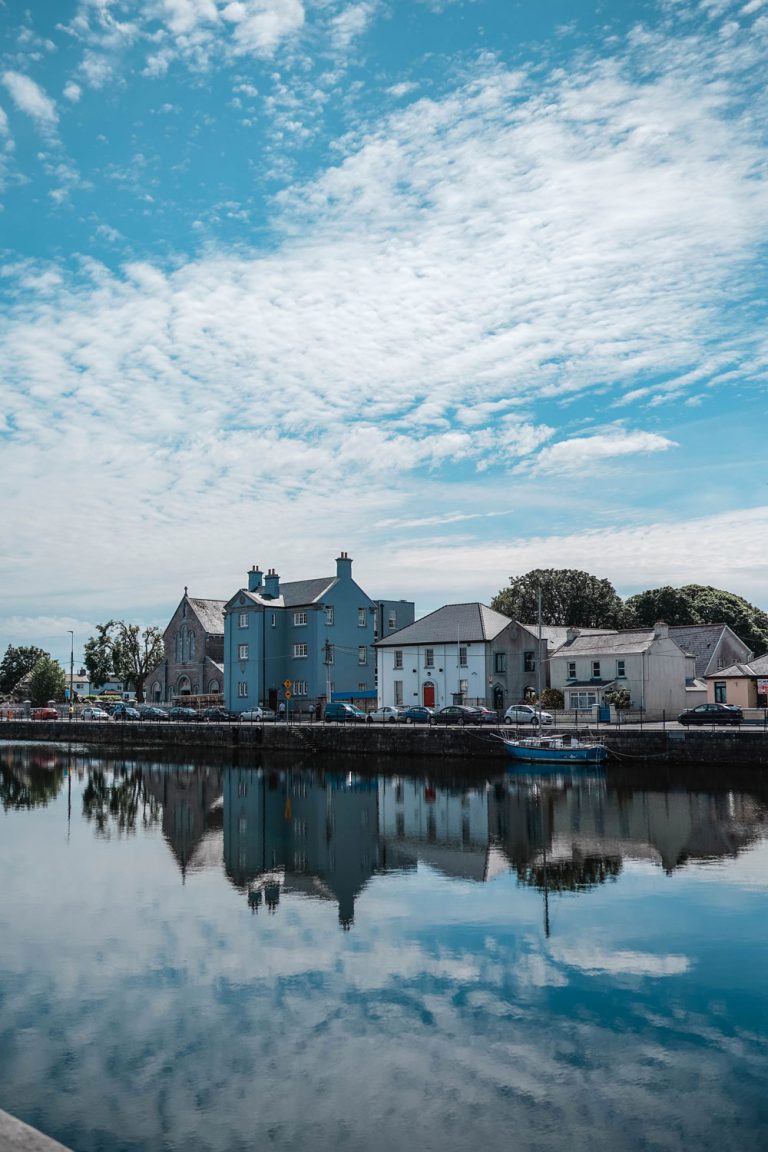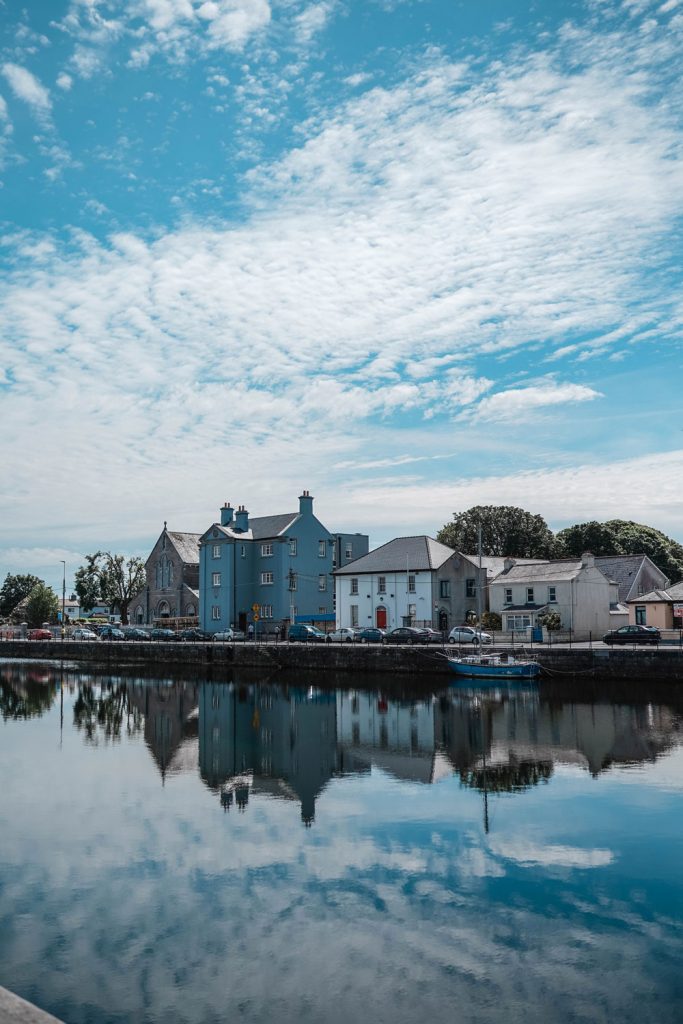 We cruised back and walked the Long Walk (confusingly just a short stretch of houses, when the Salthill Prom should really be called the Long Walk as it's a good distance!), I showed Matt Claddagh (where the famous Claddagh Rings are from), cruised Quay St where all the famous pubs are and had a pint and some food, checked out the Spanish Arch (an arch built in 1584 that was originally a city wall) and had some delicious seafood! Then it was early to bed because we had a big day the next day.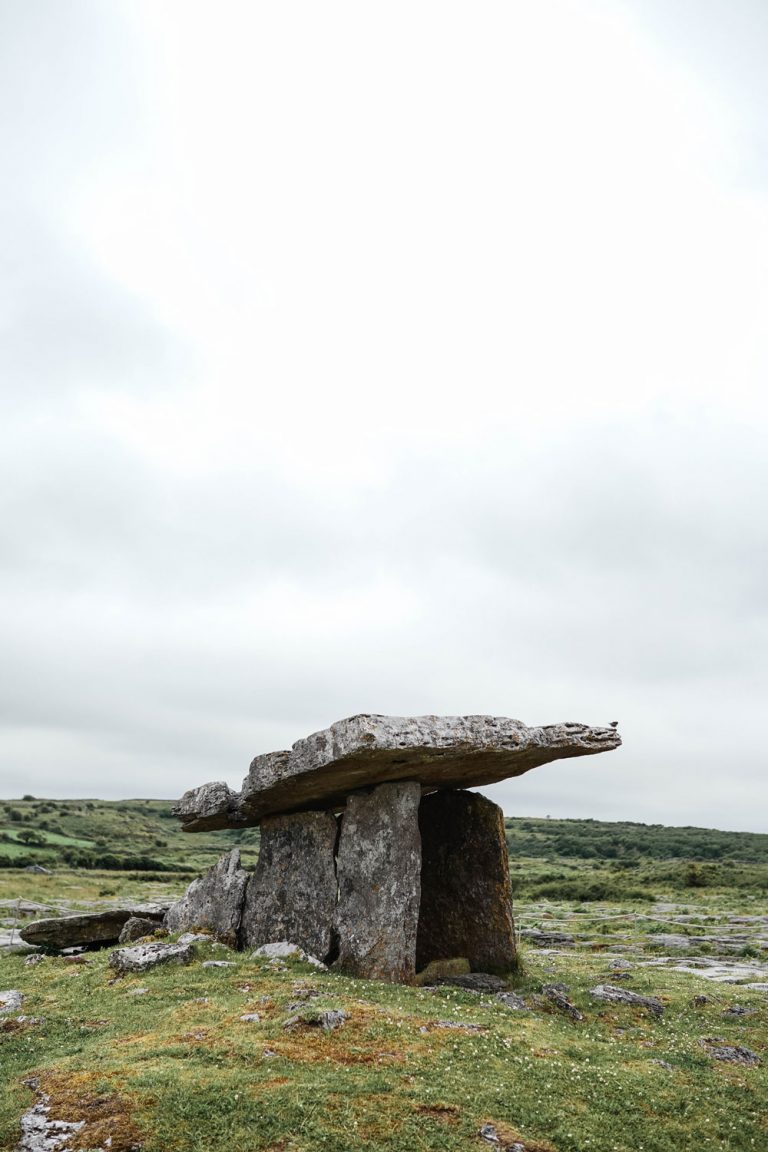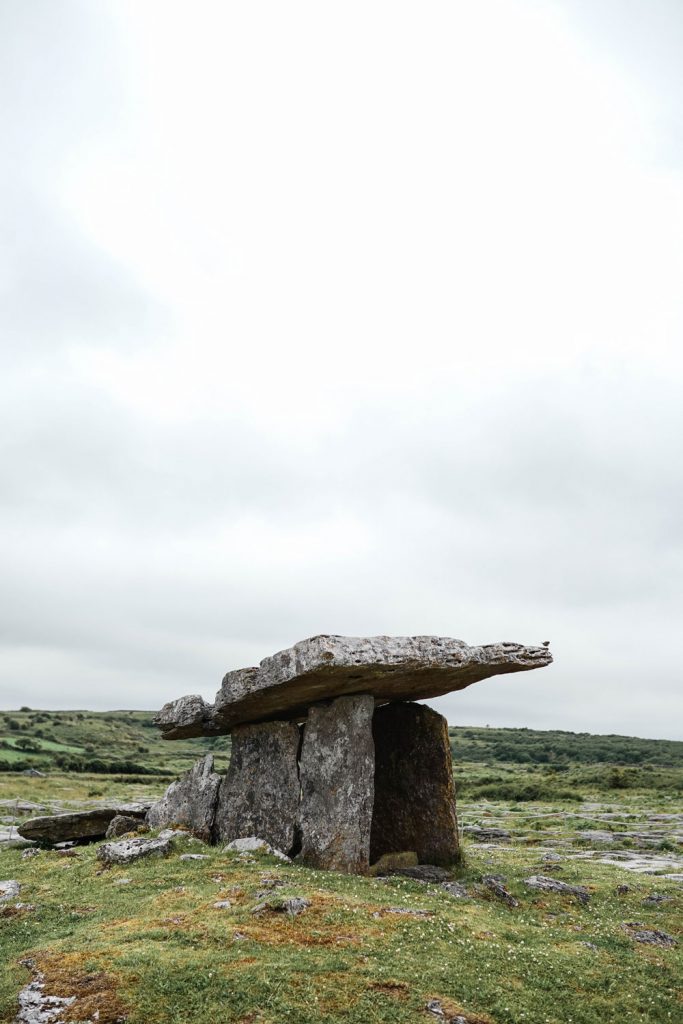 Day 4—The Burren & Cork
The Burren is such a dream—it's this unique karst landscape and everything feels so otherworldly and gorgeous. If you're lucky enough to see it in the sunshine, the way the sun cuts through the hills and lights up this unique landscape is a memory you'll always have (though it's beautiful in the grey/rain as well!). We quickly checked out Dunguaire Castle (it's beautiful but not much to see, mostly just a good 45 min to an hour point in the trip from Galway to stretch your legs and walk around!) before entering the Burren.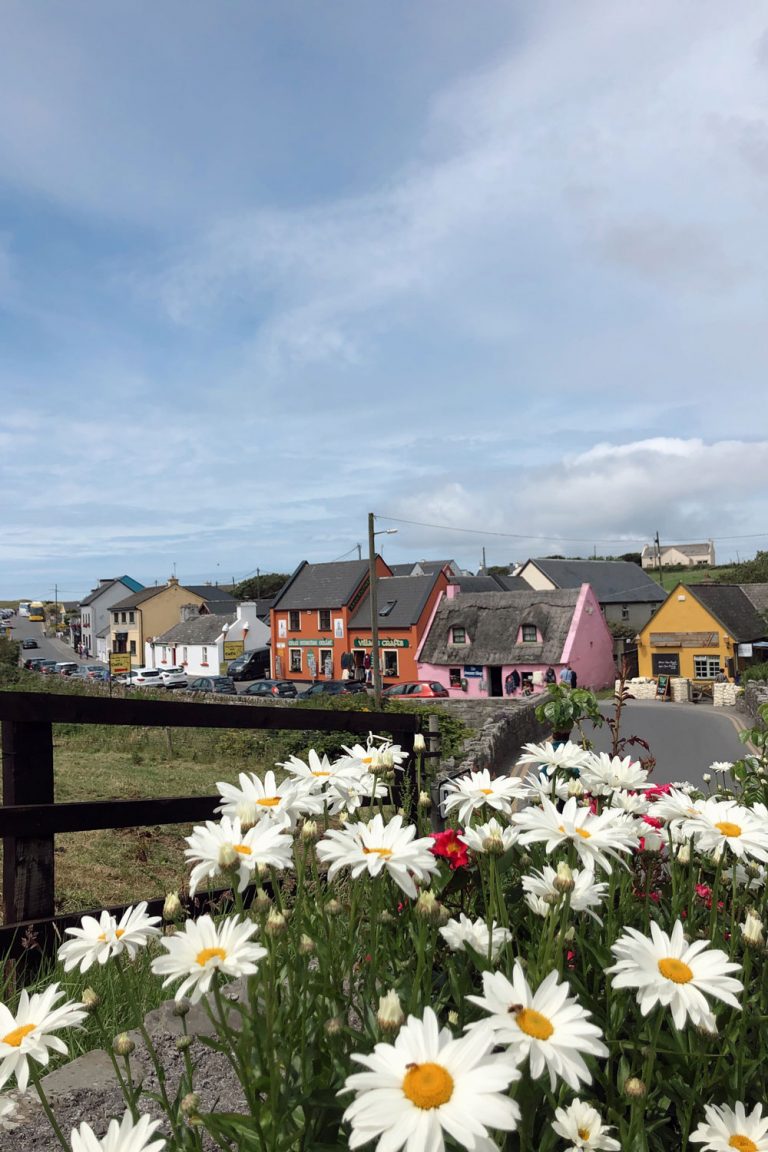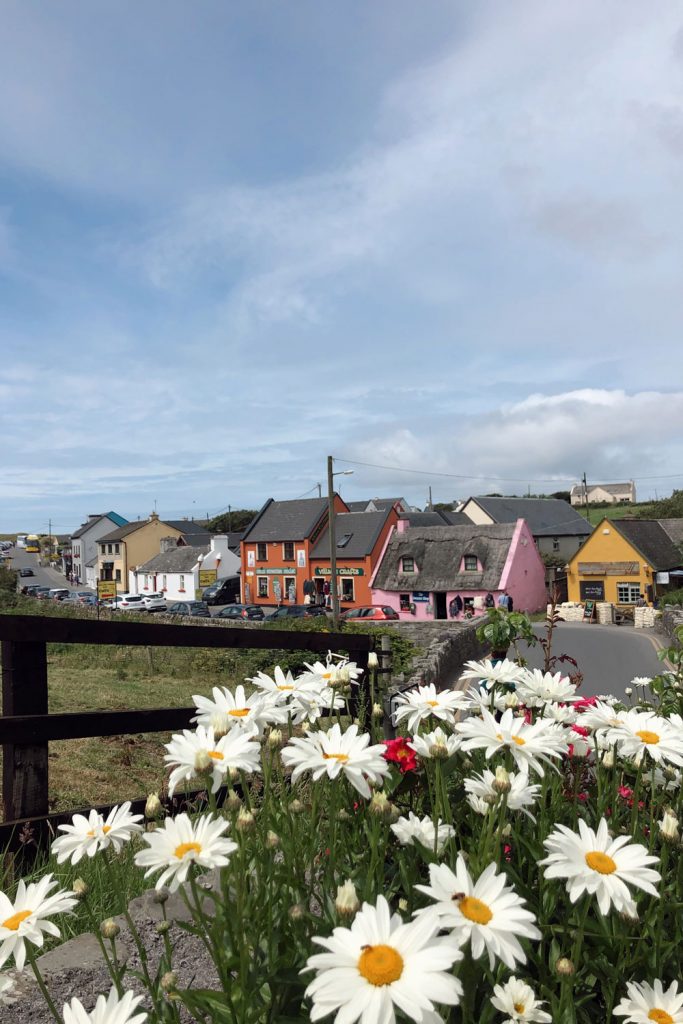 There's so much to see in the Burren but since we had a big drive ahead of us down to Cork, we made sure to see the Poulnabrone Dolmen, Doolin Pier and some of the Doolin-Cliffs of Moher hike. All so cool, but if we had more time I'd also have seen the Flaggy Shore and Mullaghmore! We also had a coffee break in Lisdoonvarna, home of the famous Lisdoonvarna Matchmaking Festival where rural farmers traditionally would flock to for the annual festival to meet their match!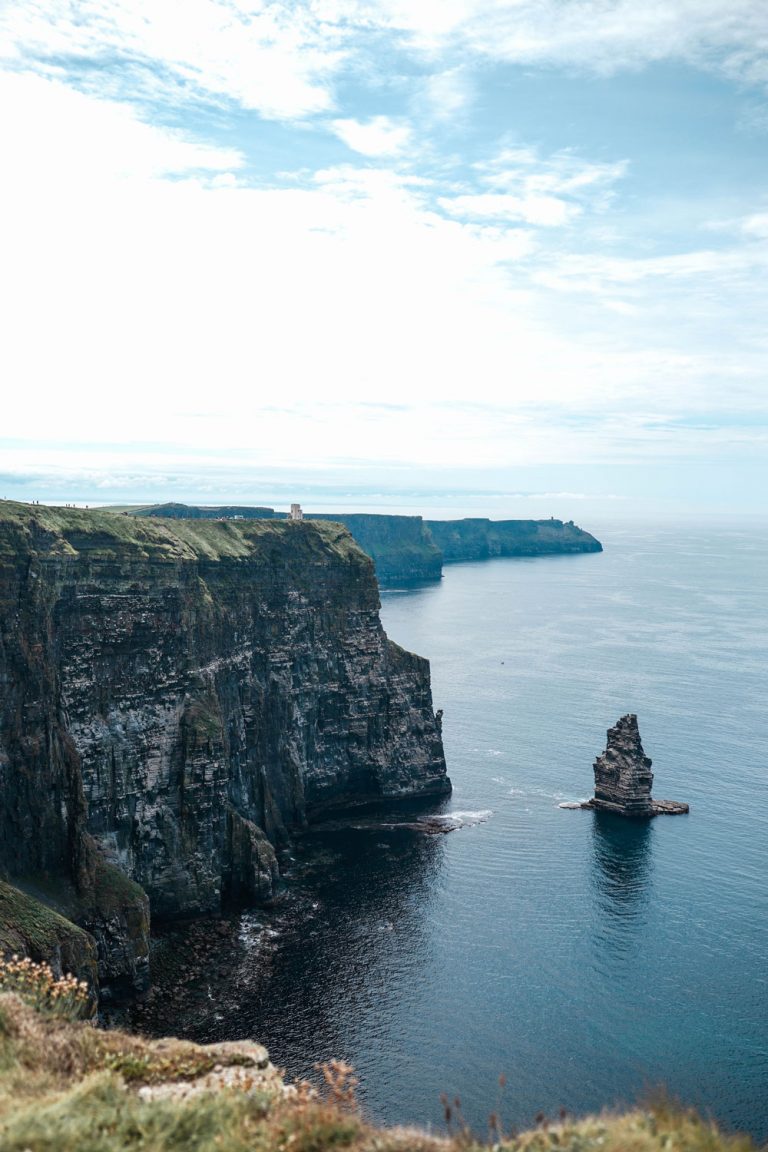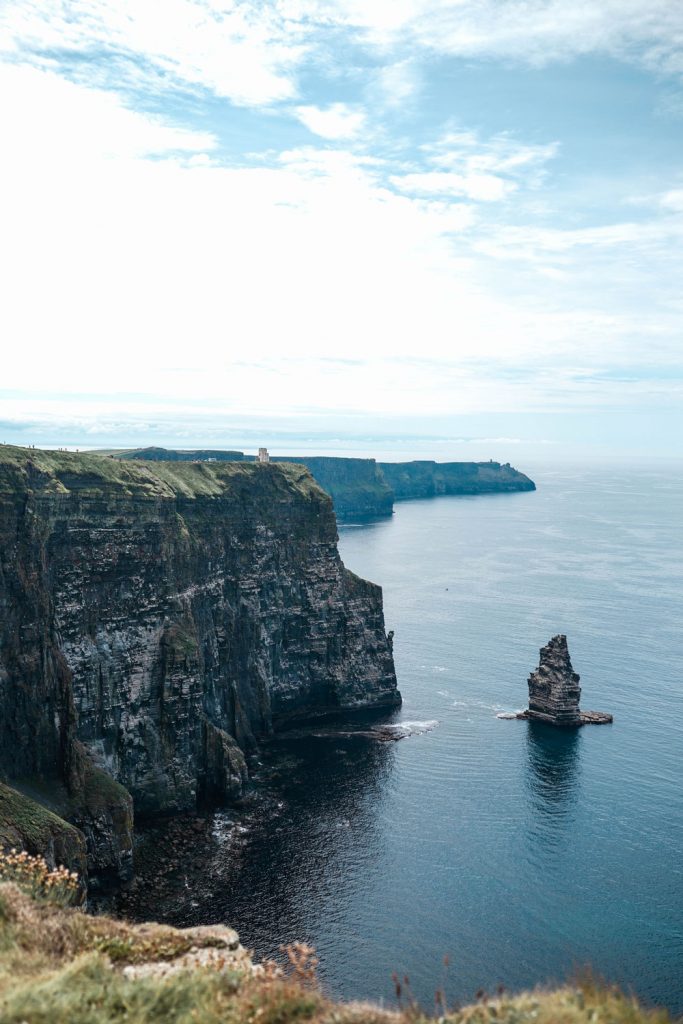 We had lunch at Doolin then cruised to the Cliffs of Moher, which was incredible. We headed along the hike past O'Brien Castle—it was the first time I went this direction and I found the views were so much cooler than heading towards the other tip (towards the layered cliffs). If we'd had more time, I would've left my car in Doolin, taken the shuttle to the Cliffs (check out this site for the schedule) and then walked the whole hike from the Cliffs back to Doolin! You need about 2 hours to do this so if you have the time, try to carve out as much as possible for this part of the day!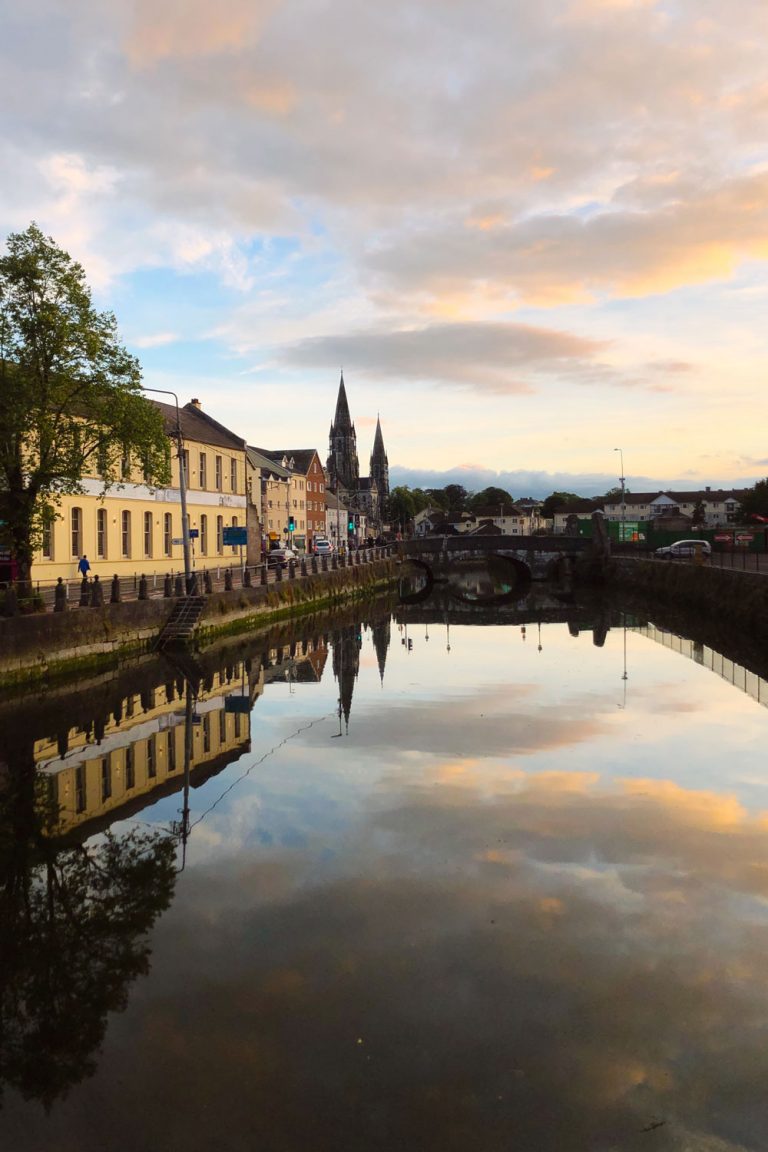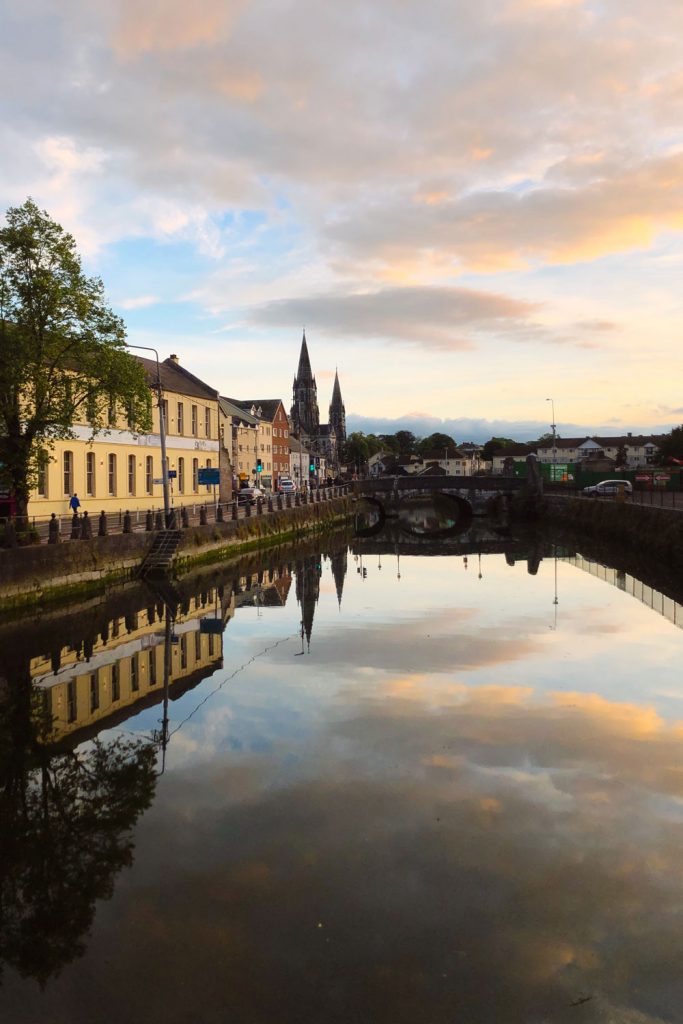 We touched down in lovely Cork (where my friends went to med school, so I know it as well as I do Dublin!) and went and got dinner and cruised around. Cork reminds me a lot of Victoria, where I went to school—there's a nice, comfortable feel about university towns. We did a quick tour of the River Lee, Saint Fin Barre and did part of the walk to the university, which is really lovely in and of itself (and has an amazing ancient stone inscription collection). Then to bed after a big day!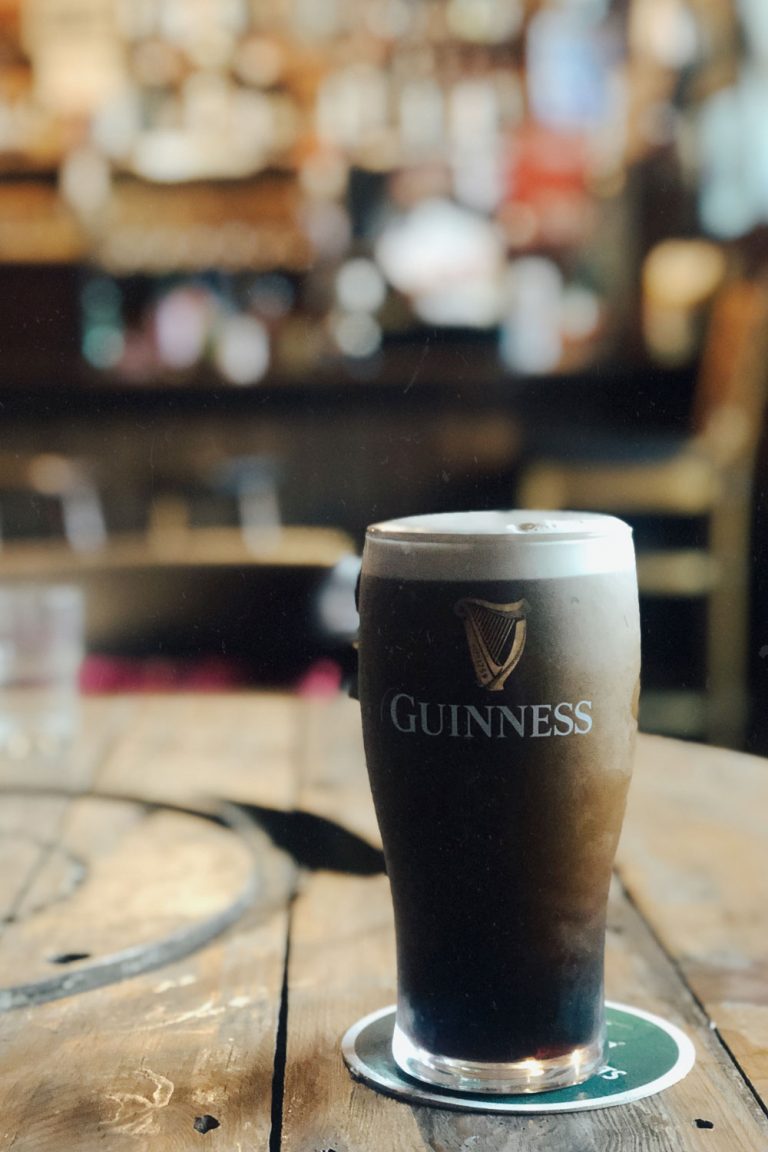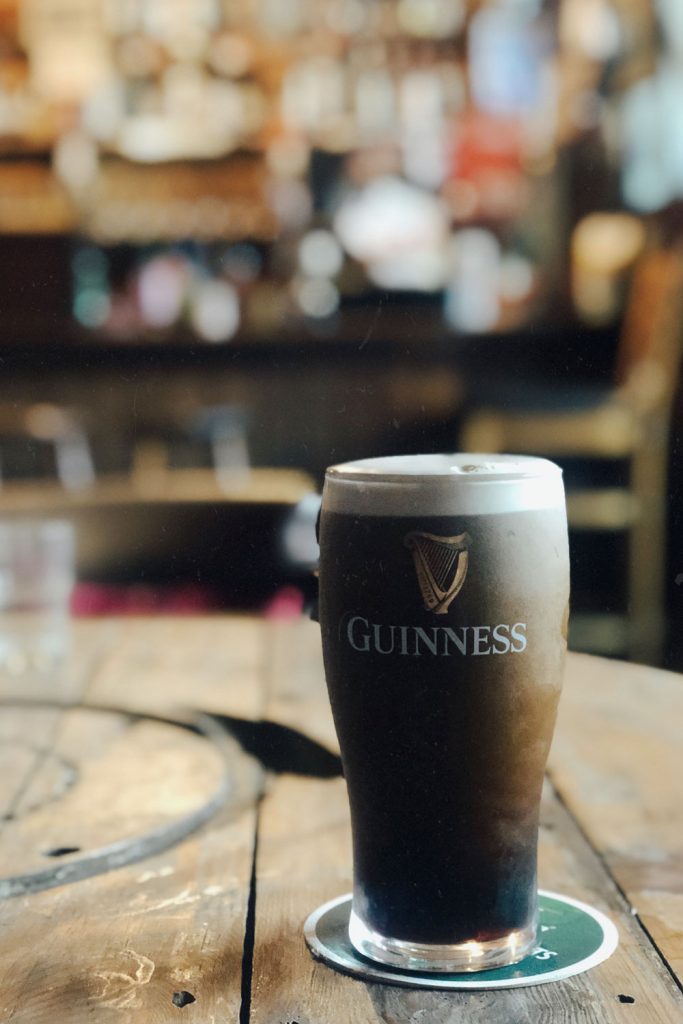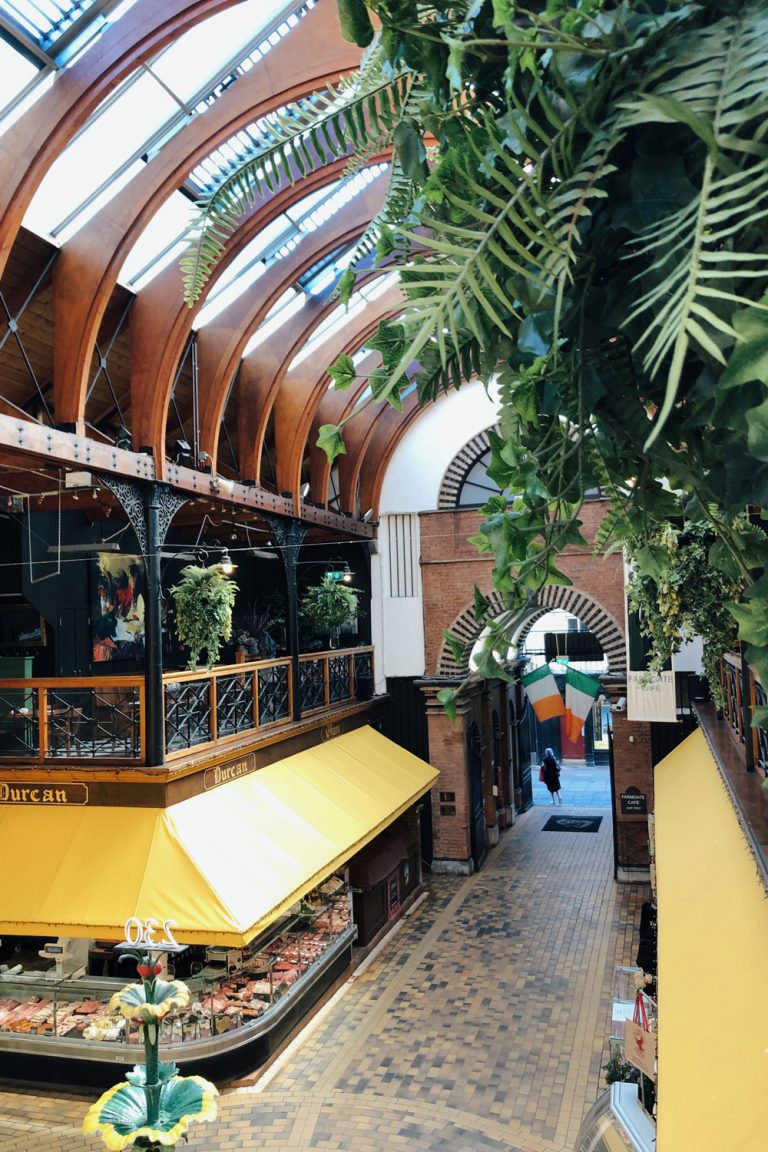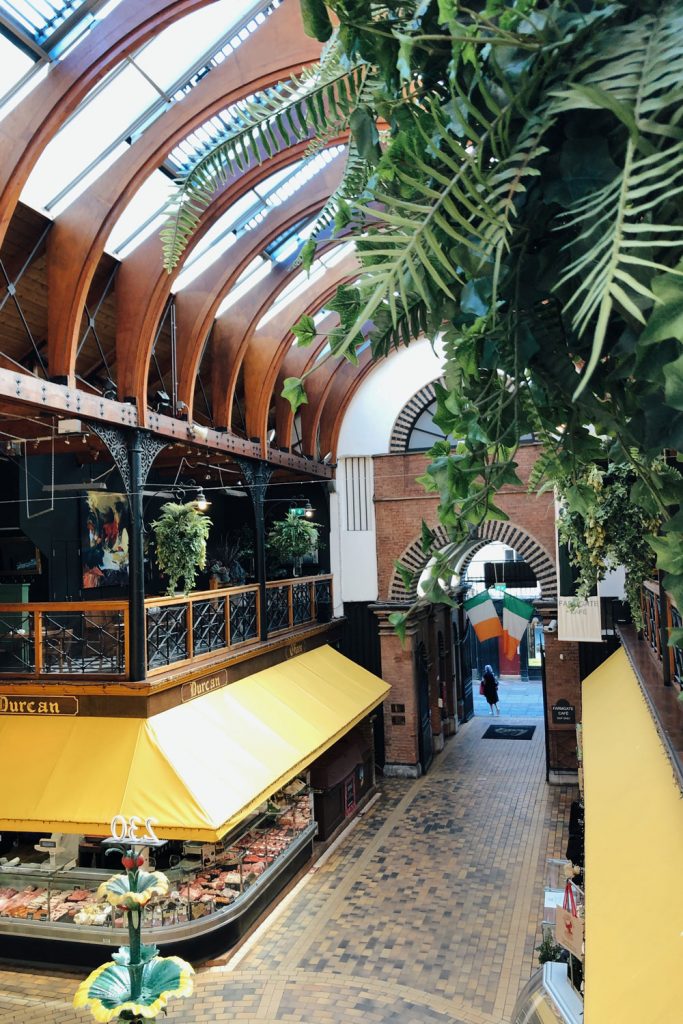 Day 5—Blarney Castle & Ring of Kerry Day 1
We got up and had breakfast at the English Market which is a gorgeous (and very old!) covered market right in the heart of Cork before carrying on to Blarney Castle. I went years ago to kiss the stone and it was really quiet then (I don't like feeling stuck in tight spaces—if I can't move it really messes with me, so the only way for me to feel okay in a tight space is to be able to just move through it freely!) but this time there was a non-moving, long stretching line and by the time I got to the claustrophobic spiral staircase I hard nope'd out of there leaving Matt to do it alone. My tip is to go first thing in the morning when it opens at 9AM if that kind of thing bothers you too! Fortunately I already have the gift of the gab from my previous trip to the castle so wasn't too choked, plus there are so many other amazing things to see on the grounds, like the Druid circle, the wishing stairs and so much more.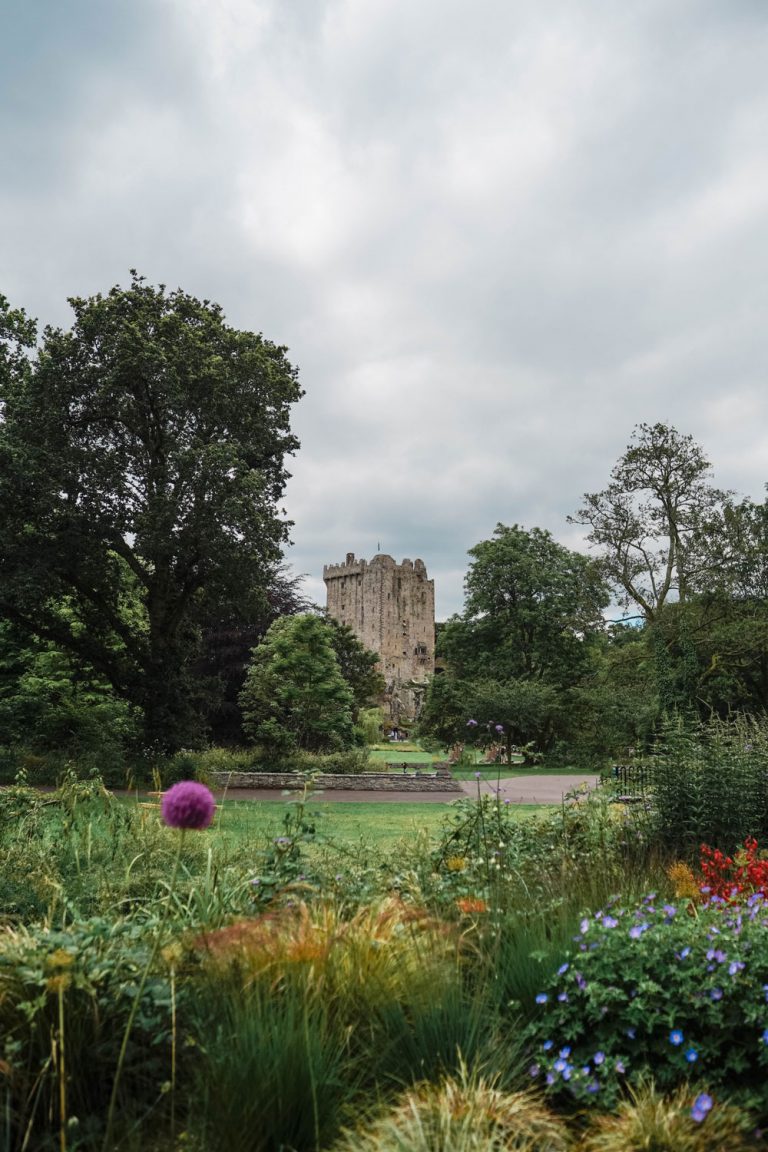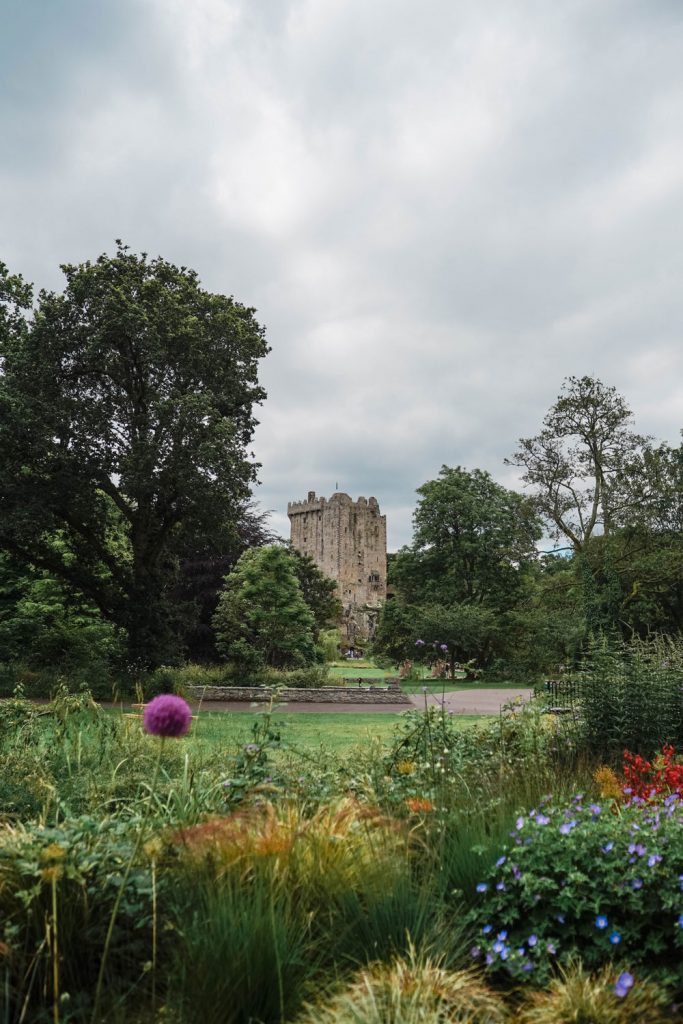 We then kicked off our Ring of Kerry leg, which ended up being my absolute favourite part of Ireland I've ever been to—I've only ever done a quick in-and-out of County Kerry so this was my first time spending some proper time in it and I absolutely love it. We first started in Killarney, which is arguably the most touristy and big of all the towns. The Irish guys were telling me it's really fun to party there but largely regarded as way too touristy to stay in, and I have to say I was happy to not be staying there even though it's lovely—it's also right at the start of the Ring of Kerry if you're coming from the east so it makes more sense to stay somewhere further along your route!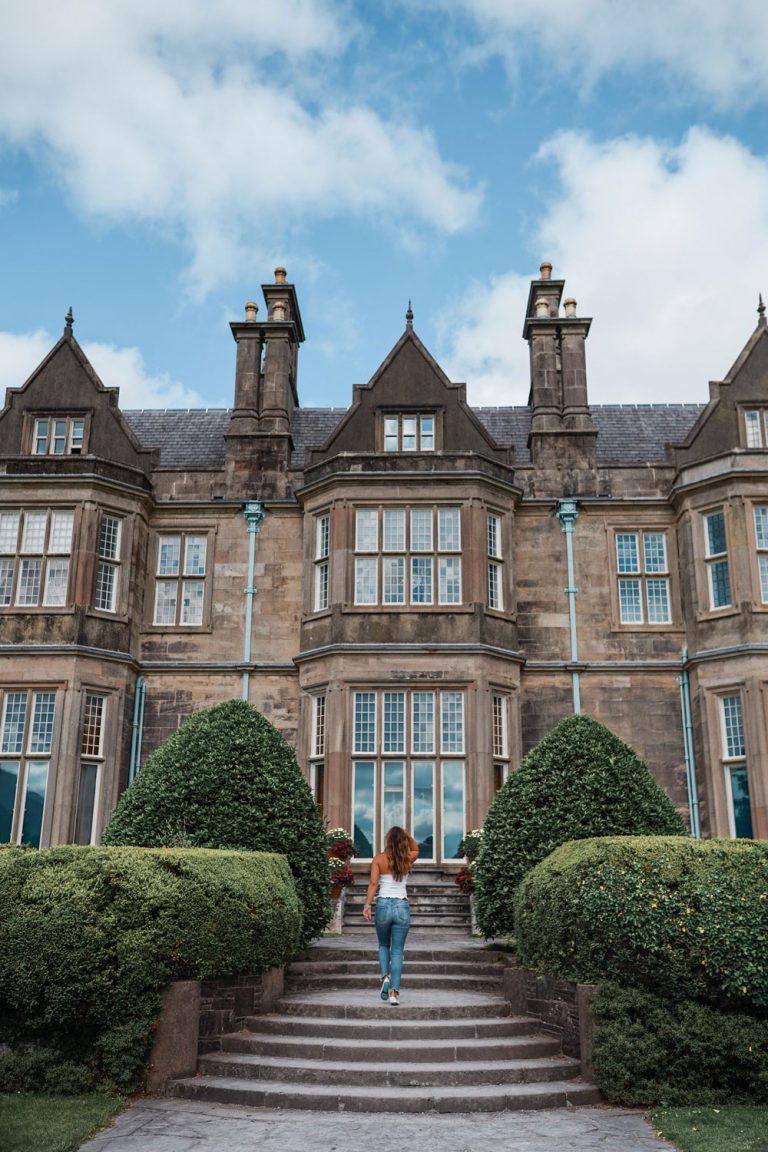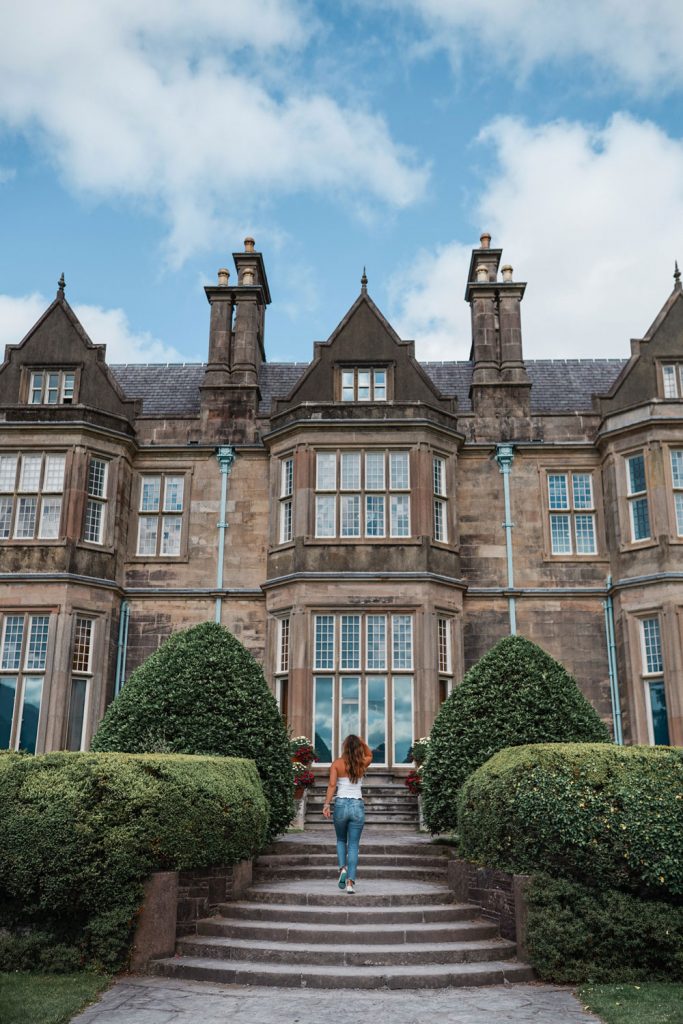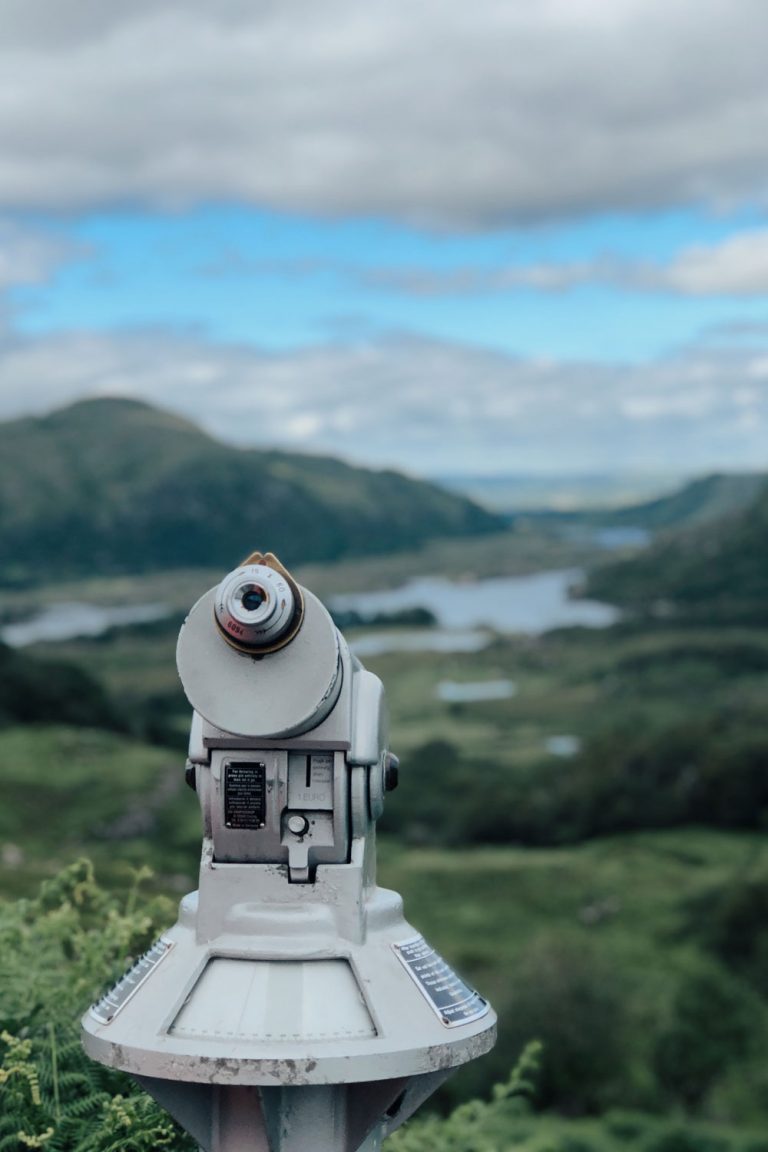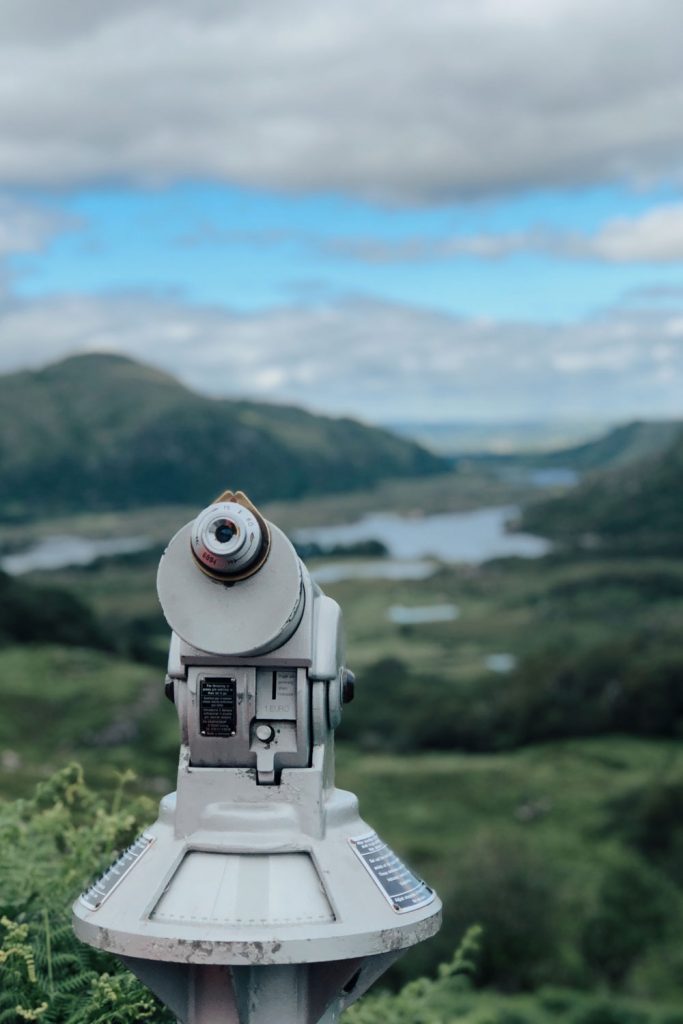 We stopped quickly at Muckross Abbey which was lovely for a little walk about, and then carried on to the Ladies View which ended up being one of the biggest surprises of the trip. A sight you'll remember for your whole life. Though it was closed when we got to it, an Avoca location (which I'm obsessed with, the original location is in Wicklow which I've visited before!) is just a short stretch from there. If you want to get some actually lovely things to bring home, this would be a good stop.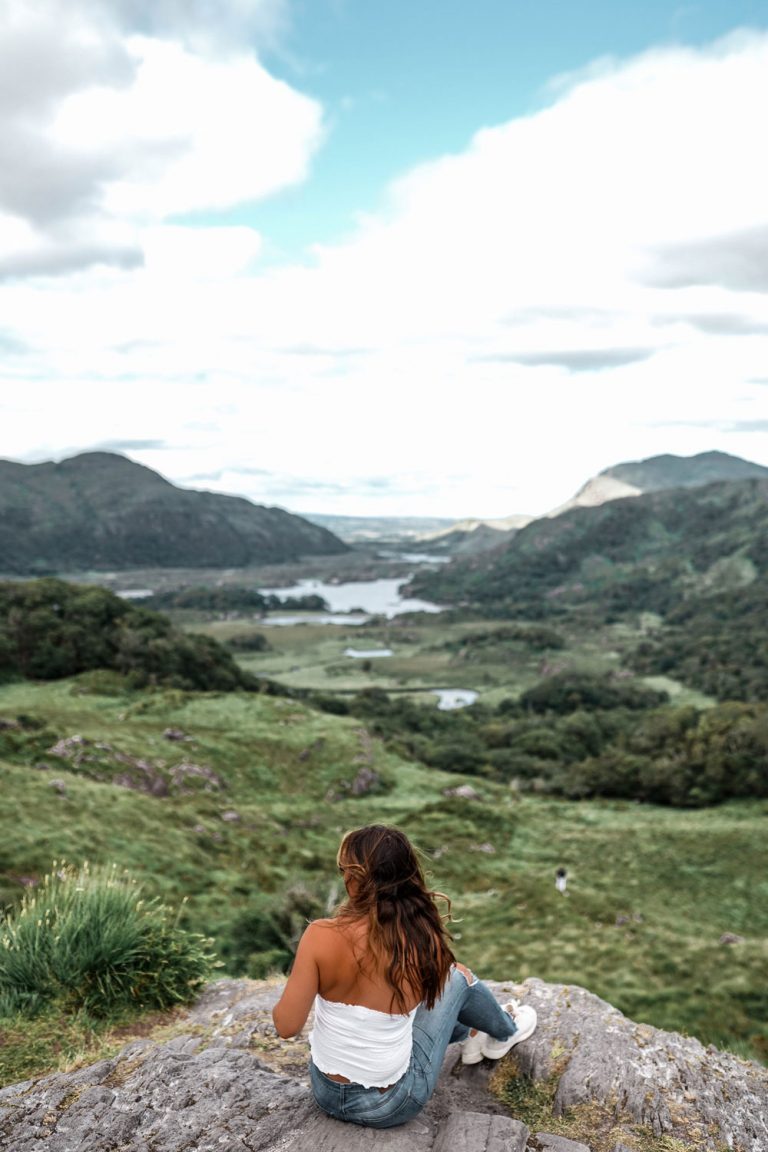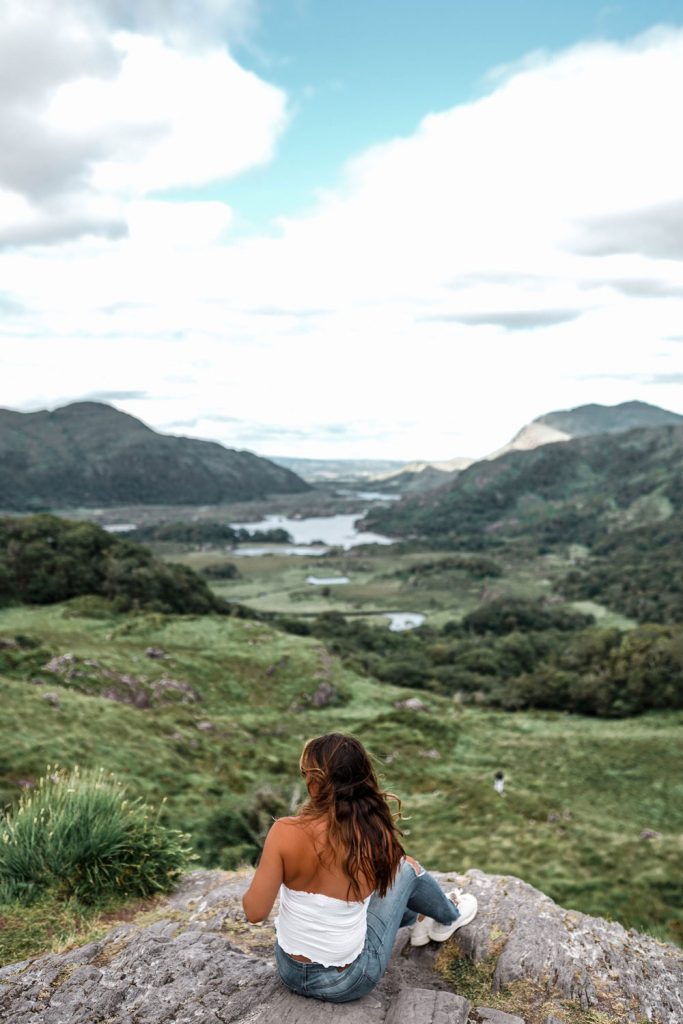 We cruised through some of the most gorgeous little towns I've ever seen—Sneem in particular totally stole my heart. Kenmare is really beautiful too but a bit more packed with crowds—if you wanted to stop or stay in one or the other, I can't recommend Sneem enough it was so cute!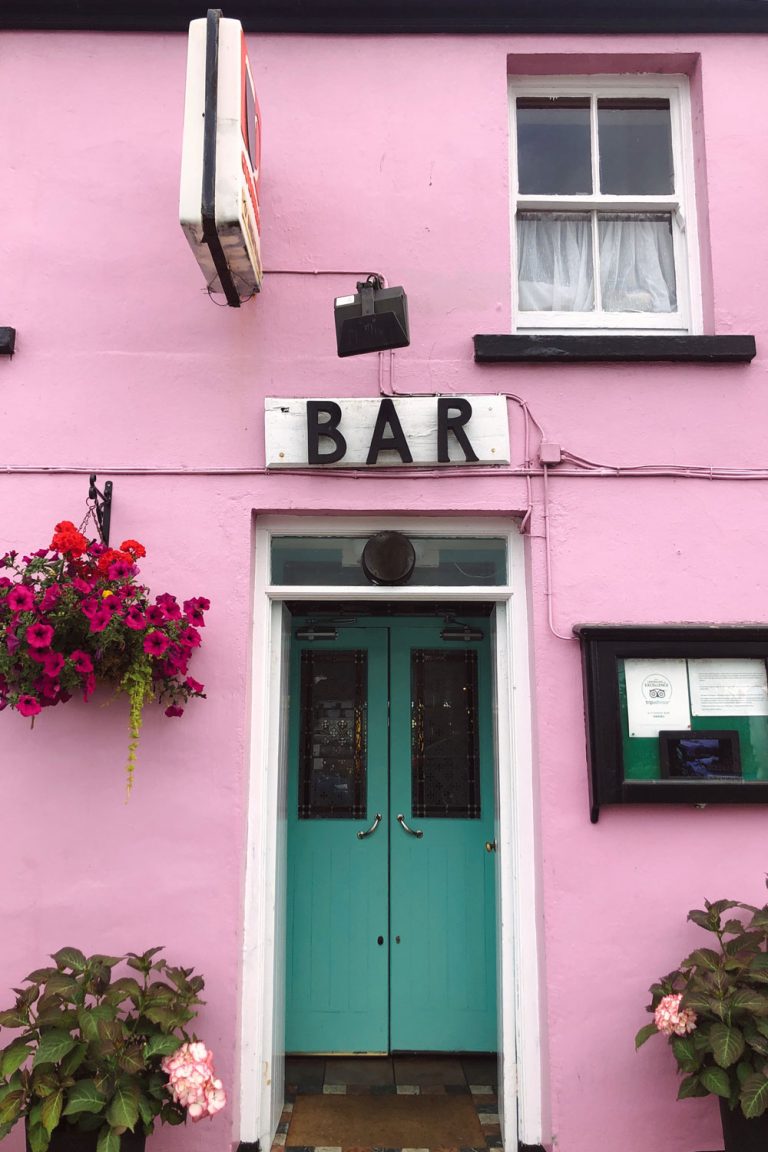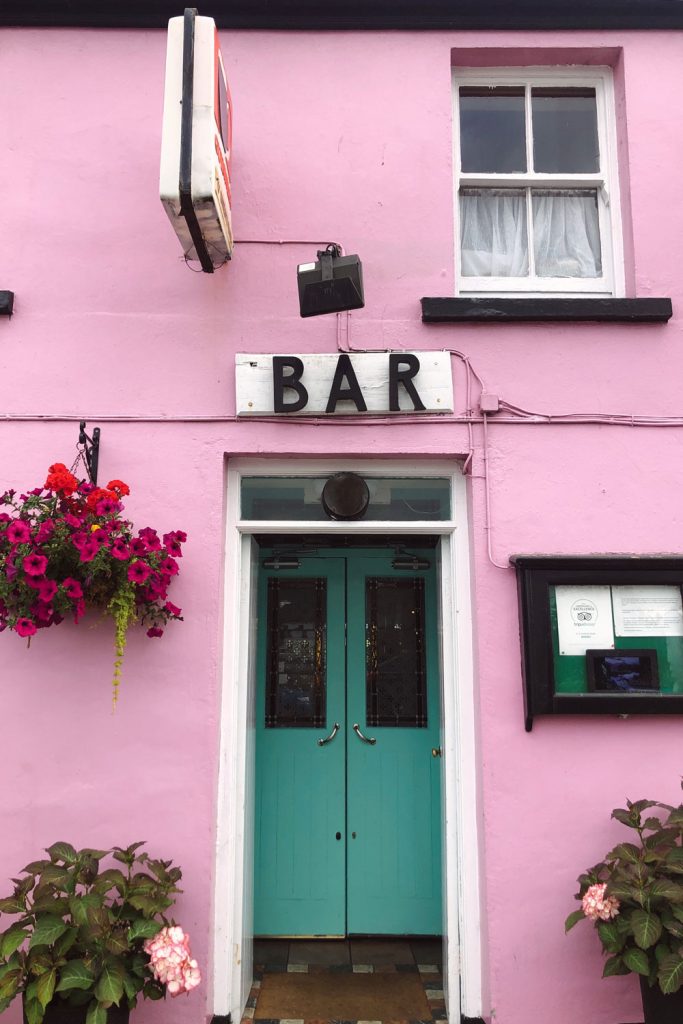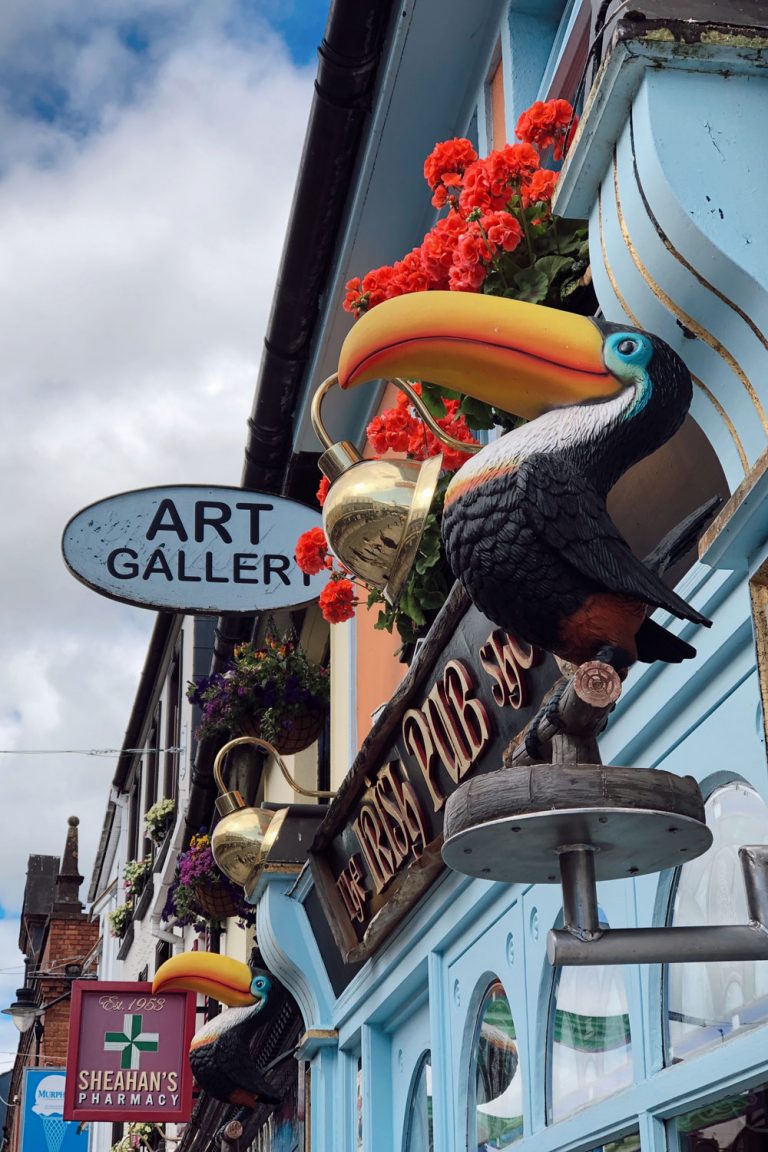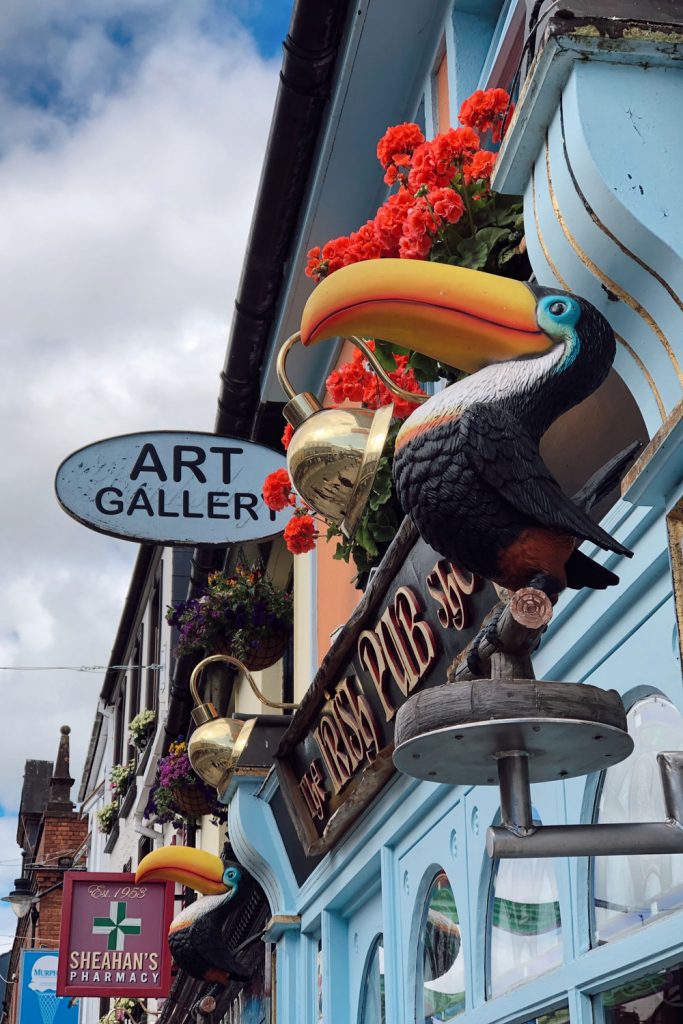 We then got into Caherdaniel where our Airbnb is—I can't wait to share my accommodation guide because you guys would not believe the view from where we were staying! You can see famous Skellig Michael (where Luke Skywalker is camping out in the latest Star Wars!), the gorgeous Derrynane Shores and the turquoise ocean stretching right in front of you. My plan was for us to go for a swim at Derrynane but not only did we get in way later than anticipated, but juuuust as we made a run for the last call of dinner at the local pub, the clouds rolled in (as they're wont to do in Ireland!). So we opted for a good sleep at our gorgeous Airbnb before yet another big day of road tripping!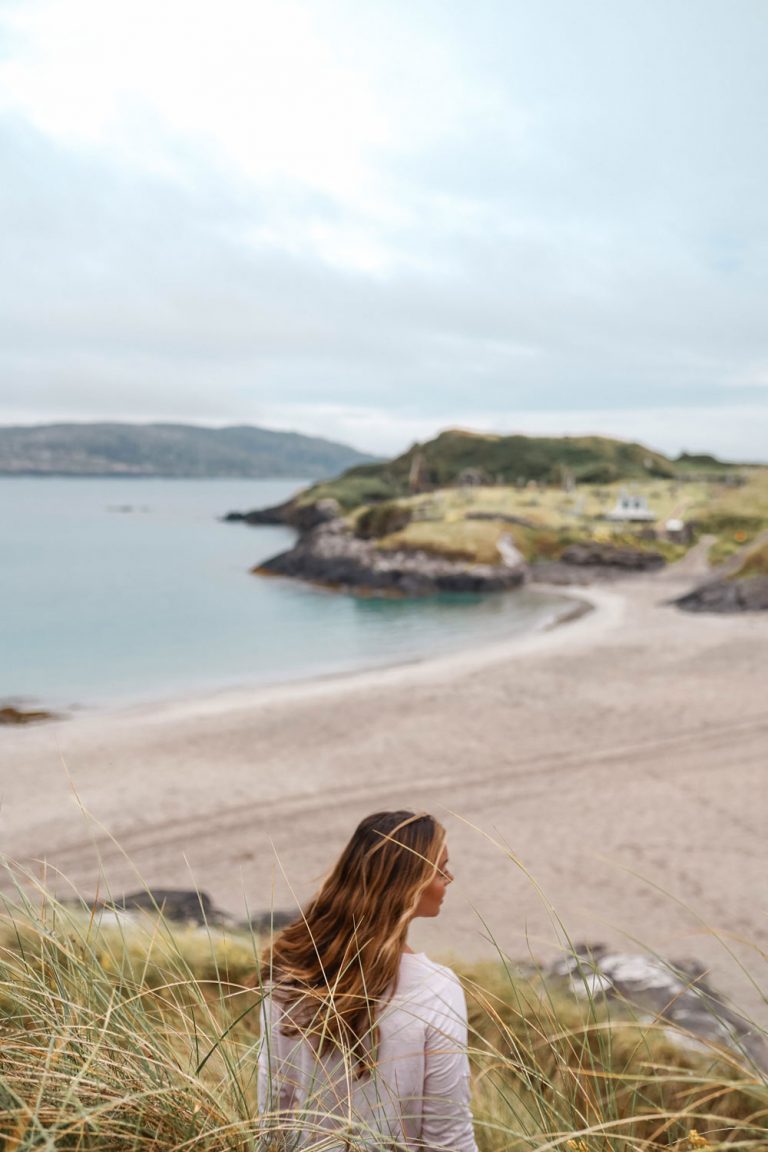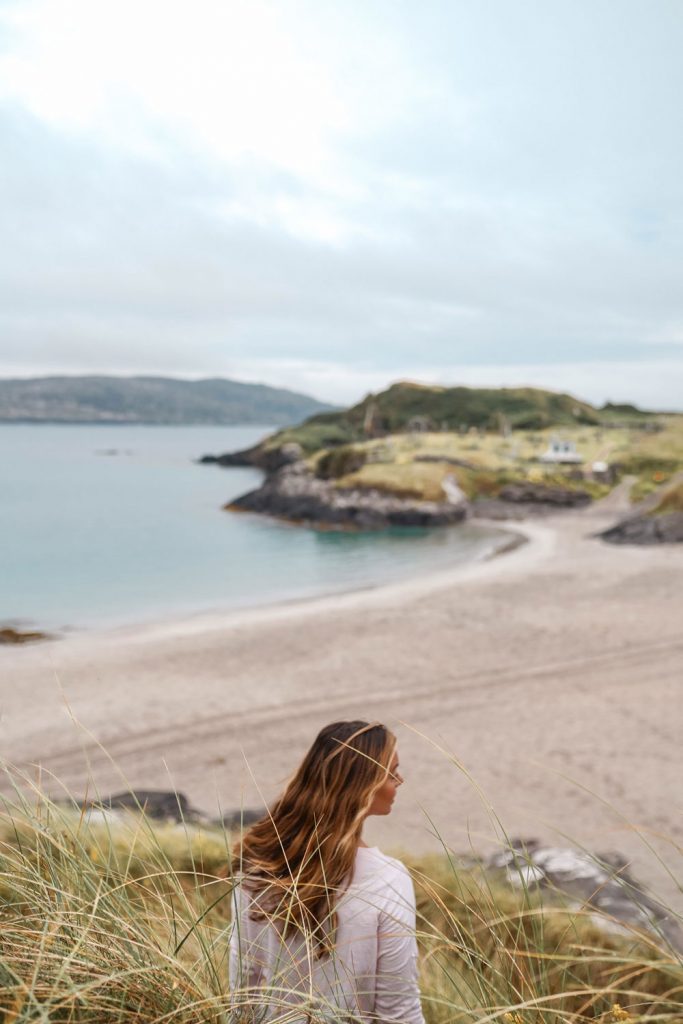 Day 6—Ring of Kerry Day 2, Skellig Ring & Valentia Island
We got up in good time and had an amazing full Irish breakfast at our Airbnb. Because it's right up at the top of the hill, the gorgeous view we'd seen the evening before was replaced with literally opaque cloud and we were feeling a bit depressed about our prospects of seeing anything for the day. Our host assured us that it'd be clearer lower down and insisted we go see the Abbey Ruins down at Derrynane. It looked so gross out we weren't sure if she'd be right but we went and it was honestly so gorgeous. You can hike along all the dunes and take in the gorgeous ocean all around (I can only imagine what it'd be like in the sun—planning on coming back and spending a week so I can get my beach time in then!) and then walk over to the Abbey Ruins, where the most beautiful graveyard is now. I can't imagine a more beautiful or peaceful final resting place. I didn't take any snaps of it because I get a funny feeling about taking pictures of graves (is it disrespectful? Is it okay? Someone advise), but you can see it off in the distance in that snap above!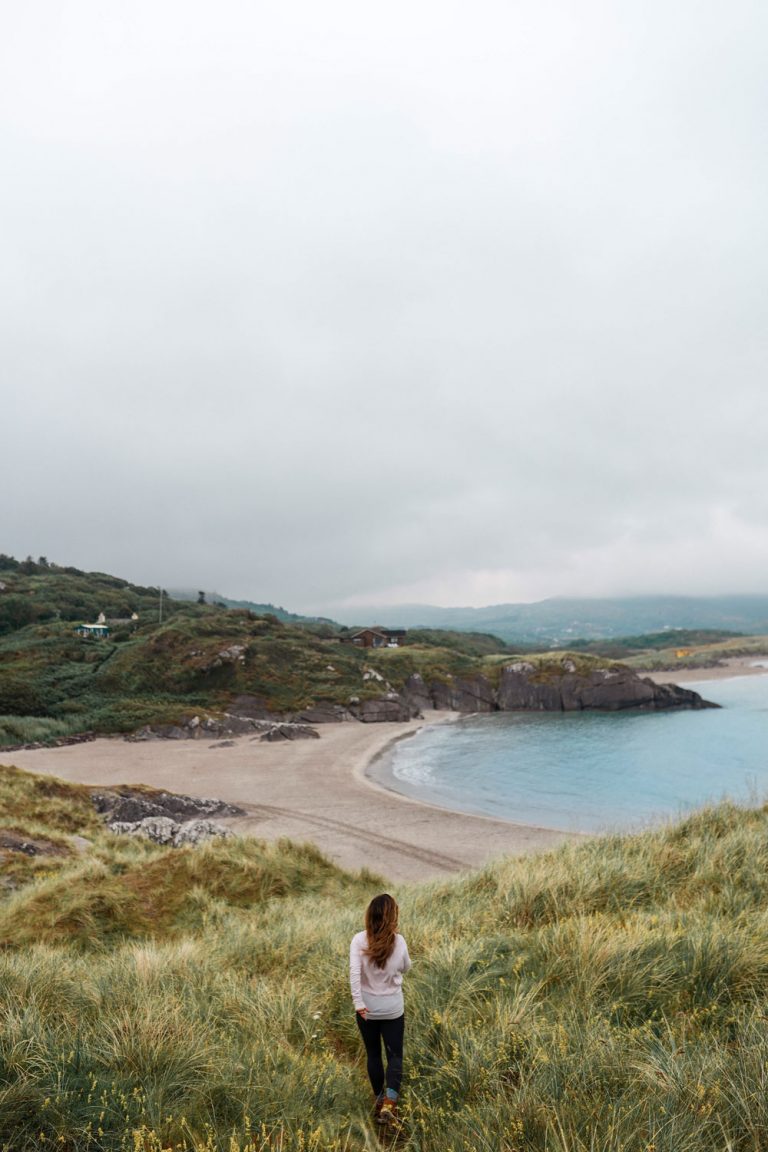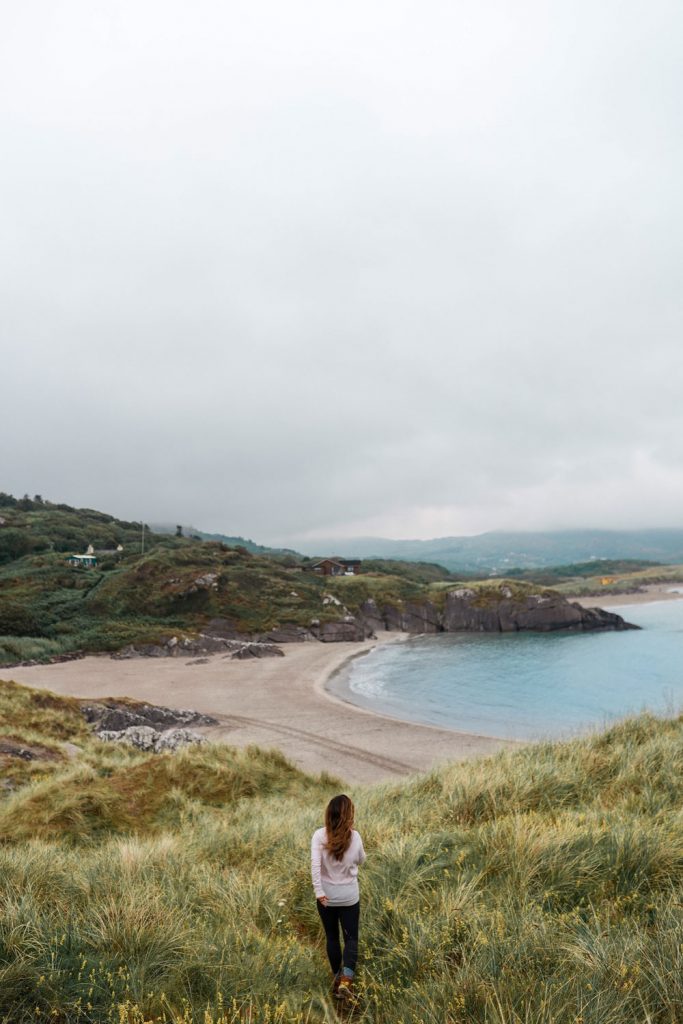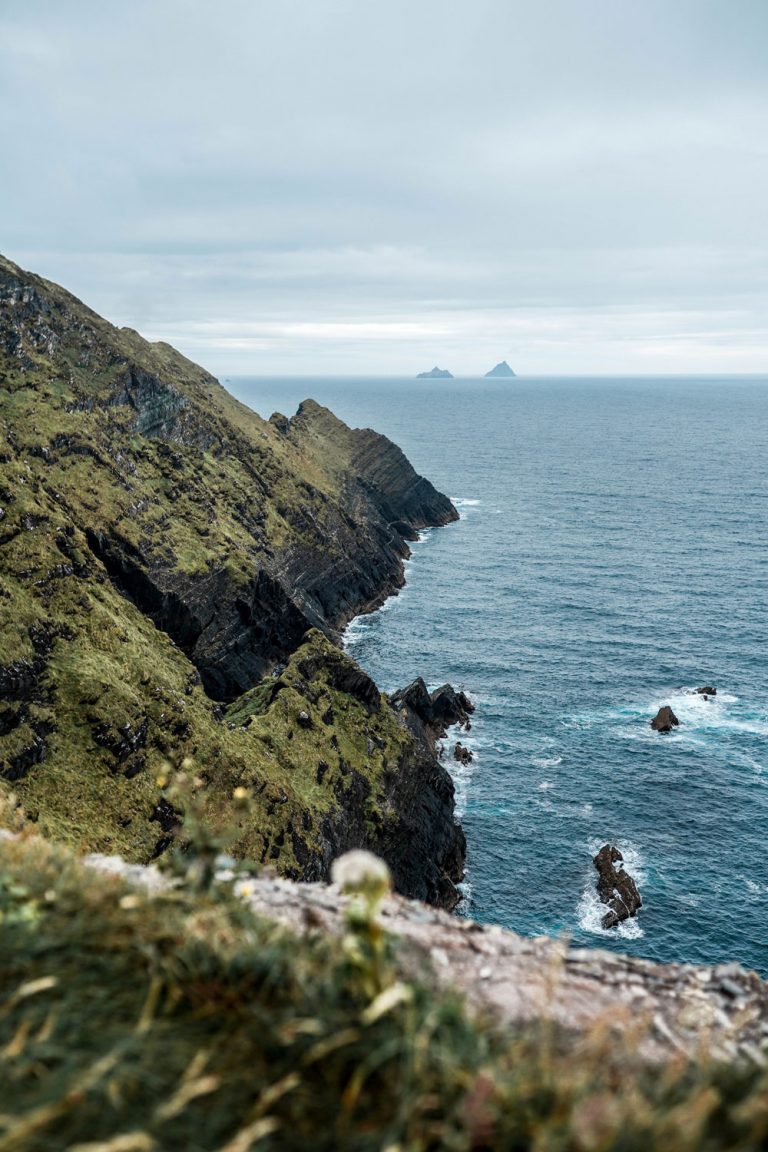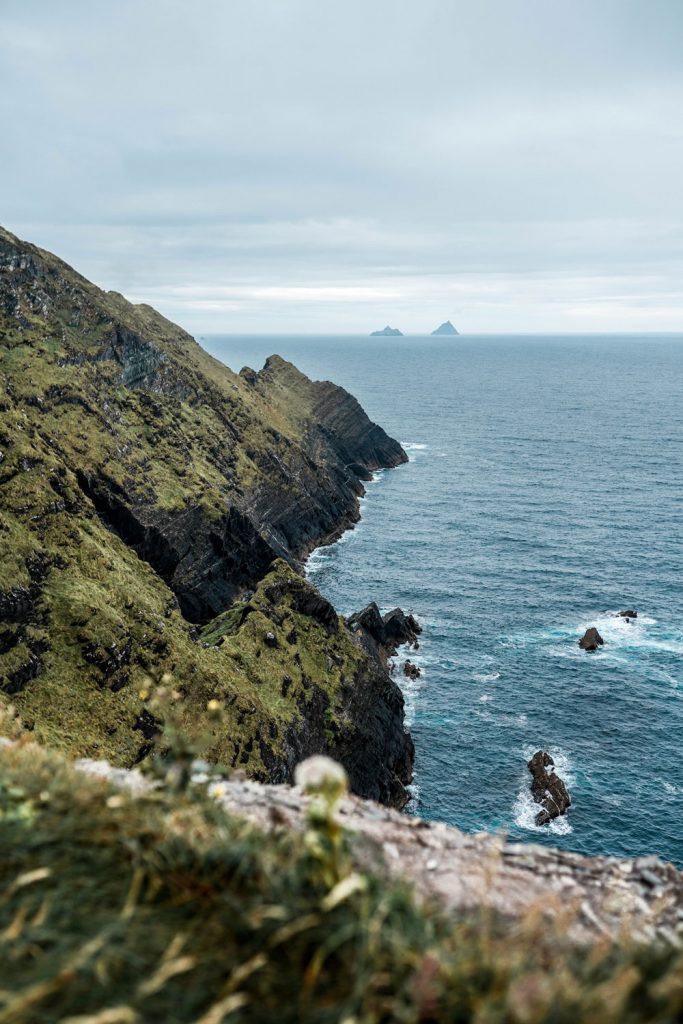 Outfitted in our rain gear, we then set off for the Skellig Ring, which is basically an offshoot of the Ring of Kerry that takes you closer to Skellig Michael (if you ever get a chance to do a tour of Skellig Michael [and particularly a landing tour], you absolutely have to—all our Irish friends said it's amazing but we were just too pressed for time!). Before we got too far into it we stopped at Skelligs Chocolate & Cafe which was incredible—they offer you so many samples and have a great little cafe and the most delicious chocolate! Anything dairy-based in Ireland is literally heaven.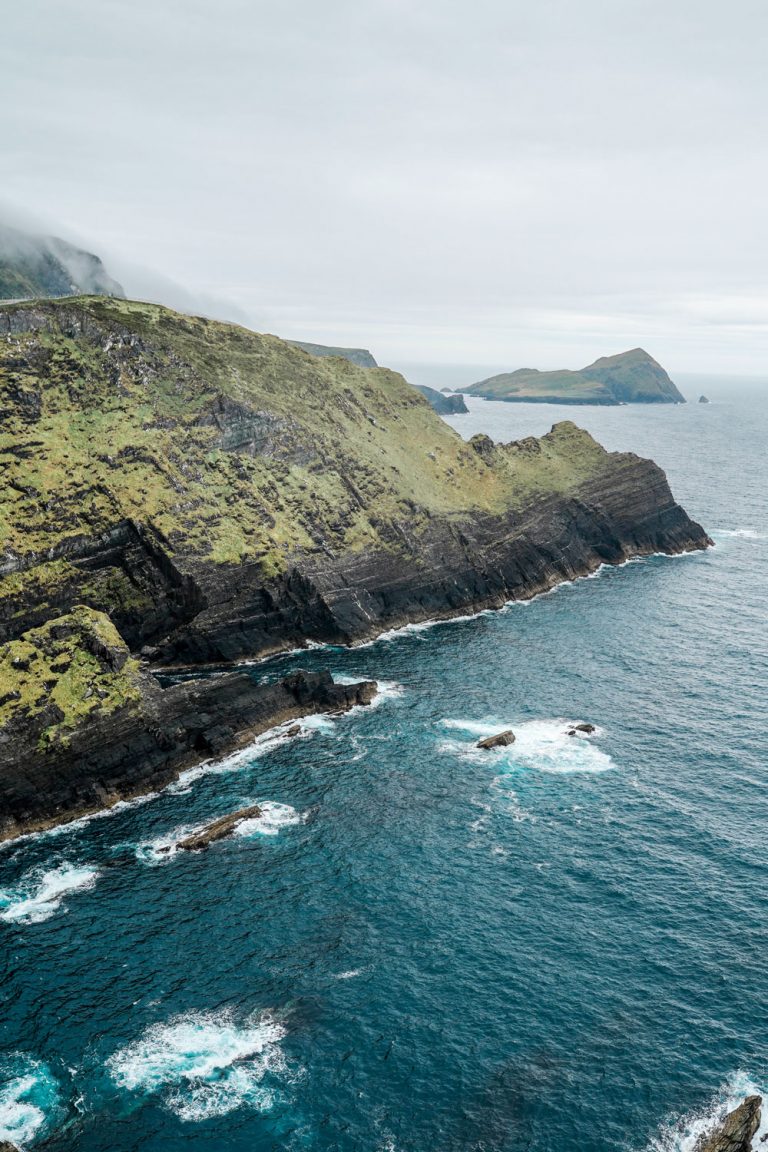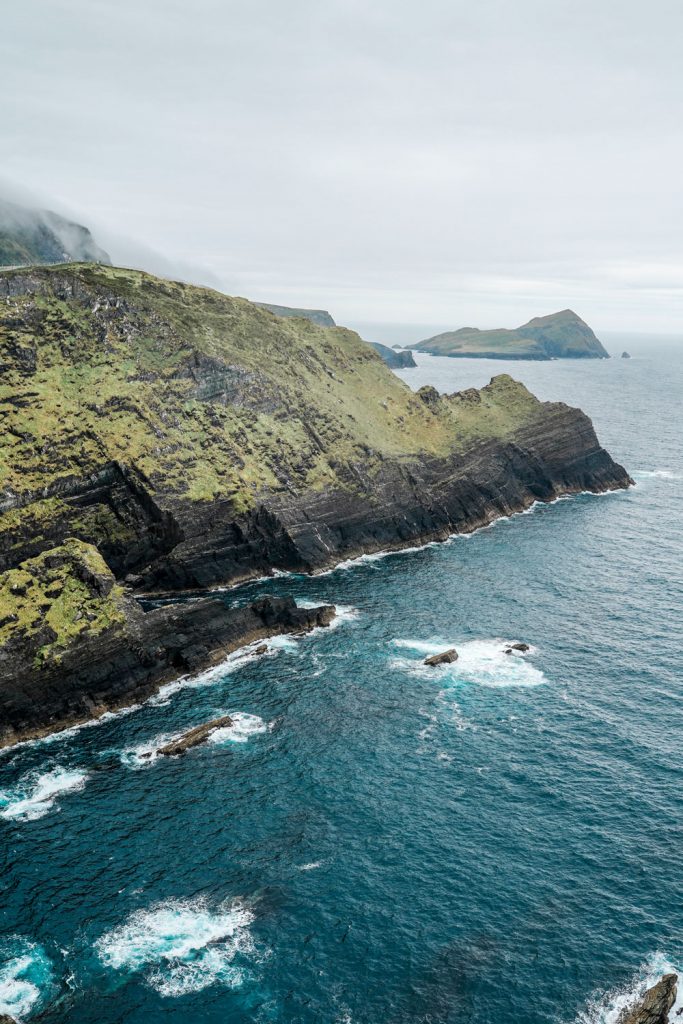 Our bellies full, we then did the gorgeous Kerry Cliffs, which were so beautiful, offering clear views of the mysterious and beautiful Skellig Micheal. We loved how quiet it was compared to the Cliffs of Moher—just as gorgeous and rugged and mind-blowing, but with only like 6 other people around us (that could've partially been due to the bad weather but still!).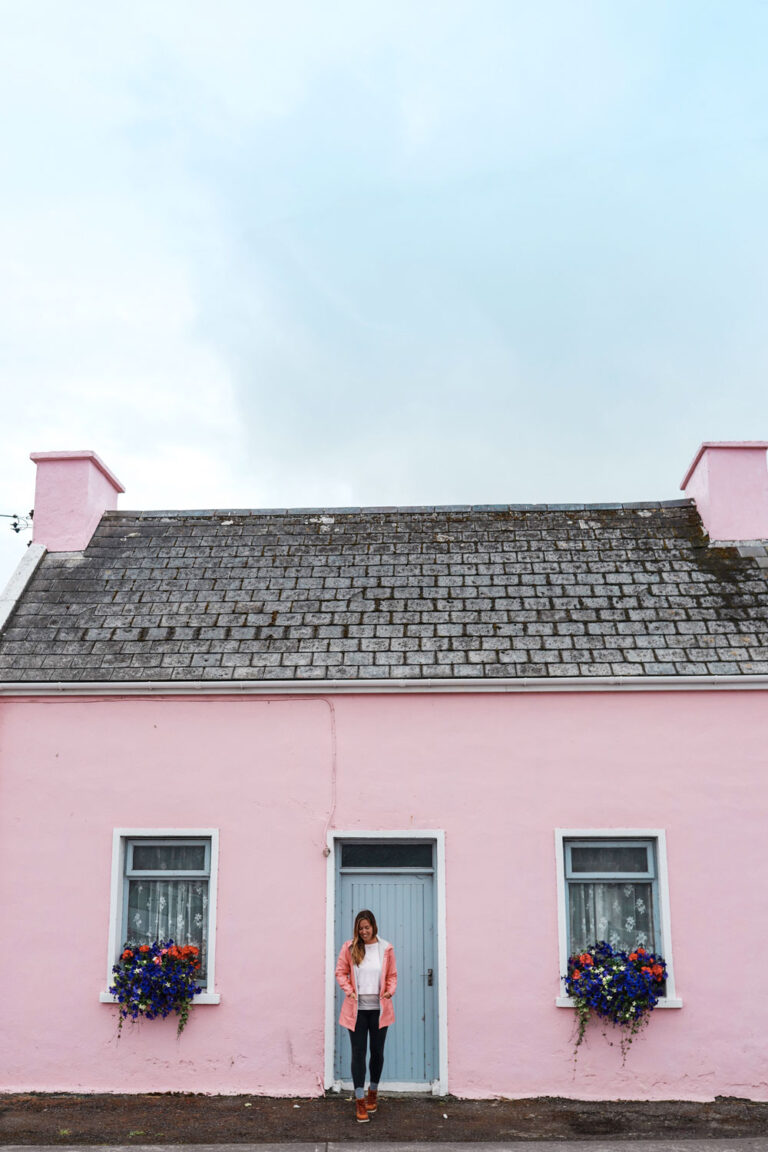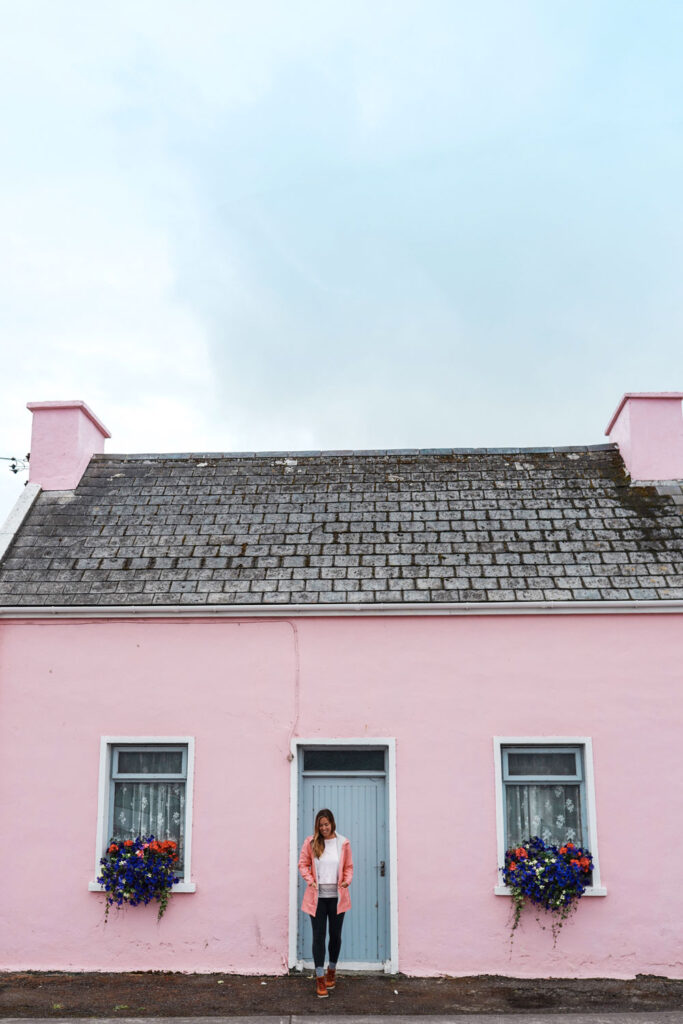 We stopped at Portmagee, this gorgeous harbour town, for lunch before going over to Valentia Island over the bridge (one of two ways in or out of the island, the other being a really efficient and amazing ferry towards the northern tip). We took in the Geokaun Mountain and Fogher Cliffs which were also incredible, offering a really quiet and beautiful hike and amazing sweeping views. We took the hike down to see the Tetrapod footprints, which were really cool to take in since they're literally millions of years old. I'd only really suggest it if that kind of thing appeals to you because it is just tracks on the rock and a really decent walk, but I personally thought it was really interesting. We thought about stopping at the lighthouse but honestly, after our Maritimes trip and scoping it out from above we decided to skip it and take the ferry over so that we could get back on the Ring of Kerry a bit earlier.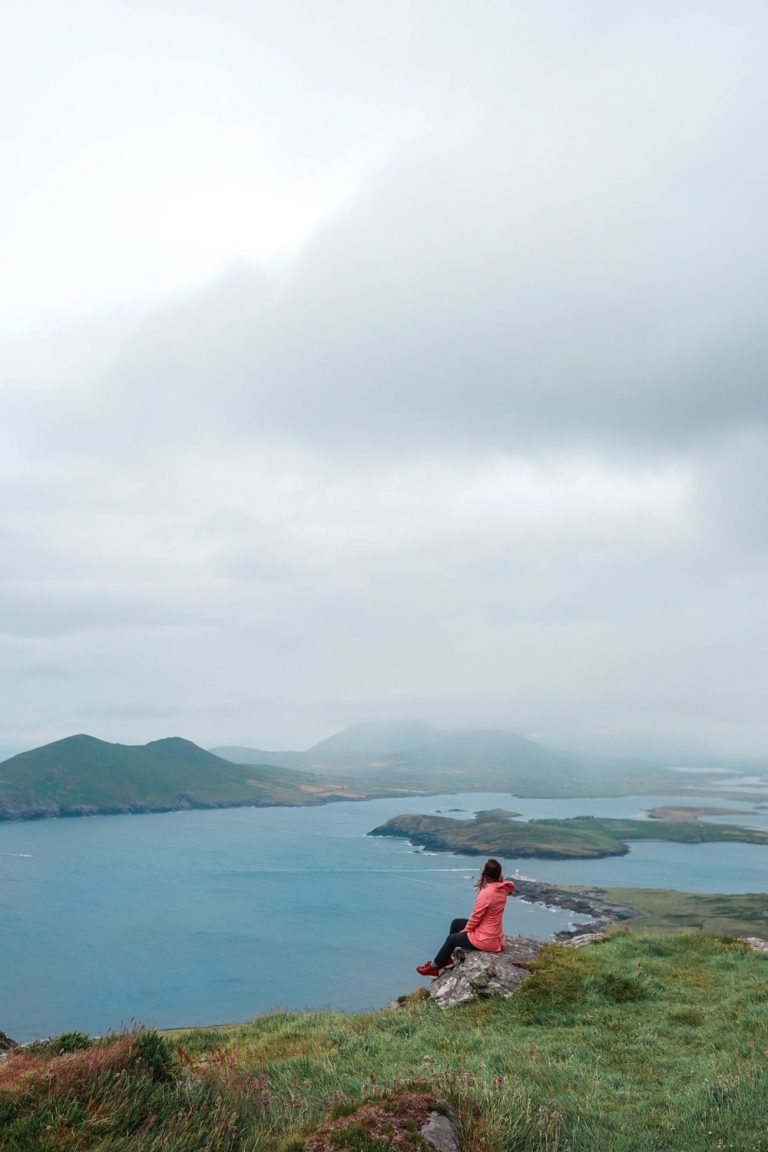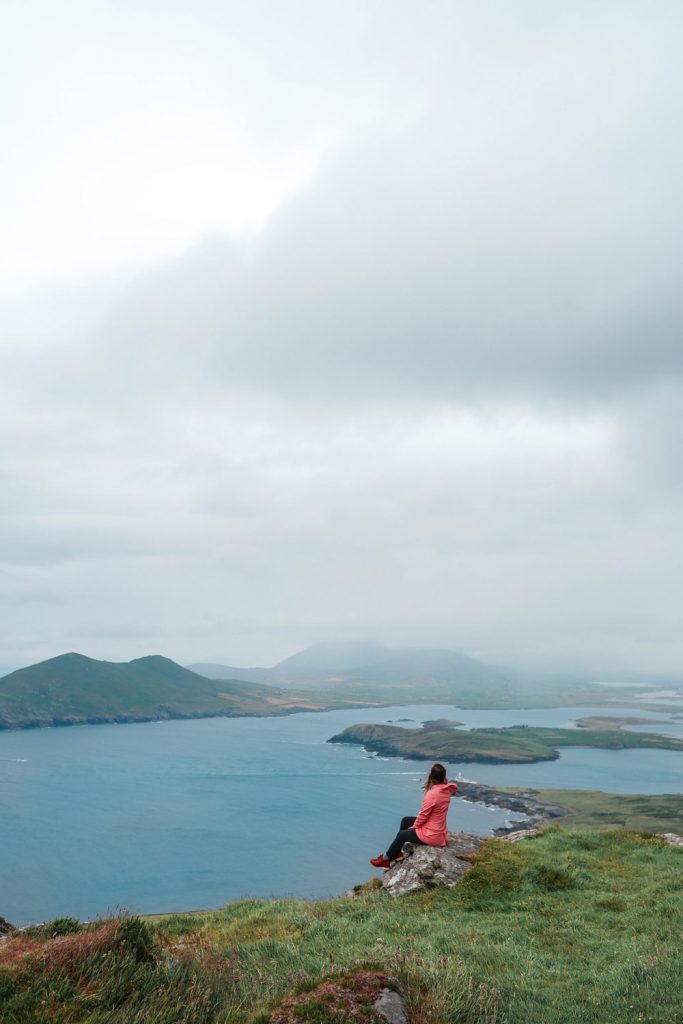 You get the very short ferry right out of Knightstown which looks gorgeous in and of itself and once back on the mainland, stopped at the Cahergall Stone Fort quickly before making it to our Airbnb at Glenbeigh! On the way, make sure you stop at Mountain Stage—the most gorgeous lookout point. We went for dinner near Rossbeigh Beach, which looks so beautiful and blue in the sunshine (based off of the pics we saw at our Airbnb's) but since it was still raining, we went and took in the gorgeous rose gold light that the setting sun managed to shine through the cloud coverage.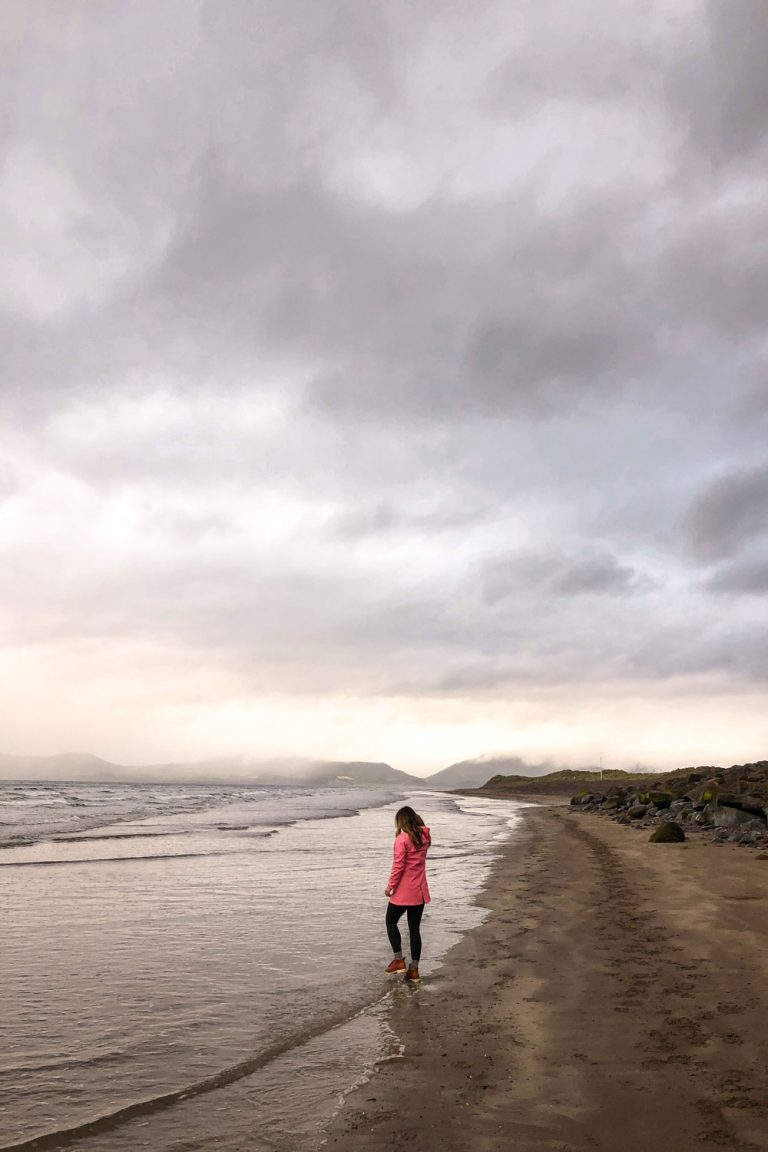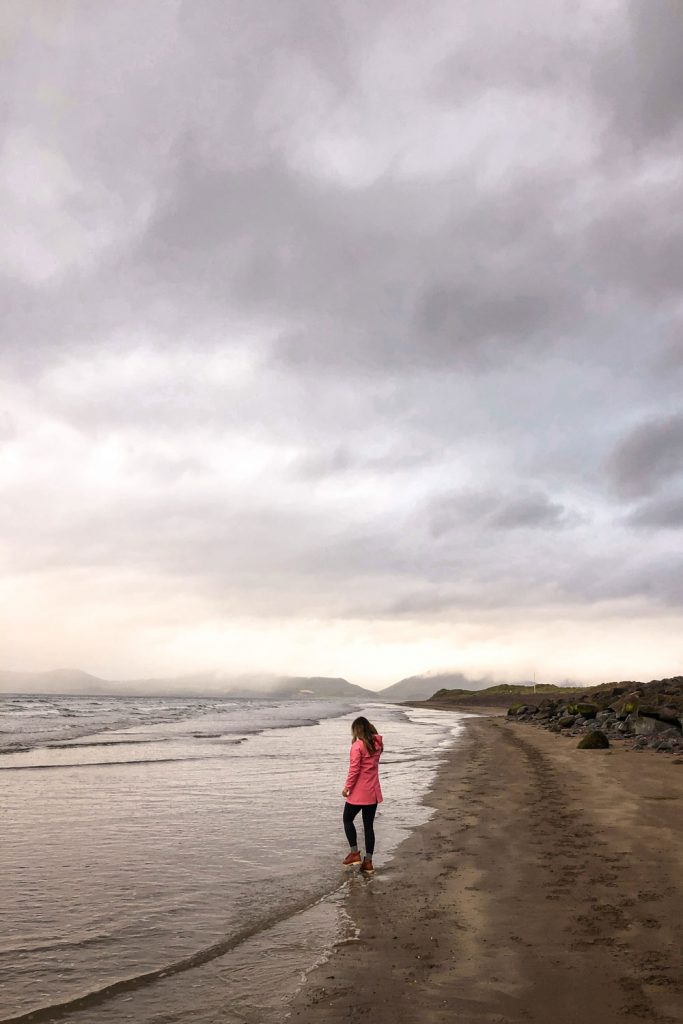 Day 7—Off to the wedding!
The next day we basically had to do a straight shoot to get to Carton House (which is about 20 min out of Dublin) for rehearsal day activities and prep for the wedding the next day, but we did stop at Adare which I would highly recommend—such a gorgeous little town! And then we had the most incredible party with our friends and it was off to Scotland the day after the wedding, all which I'll be sharing soon!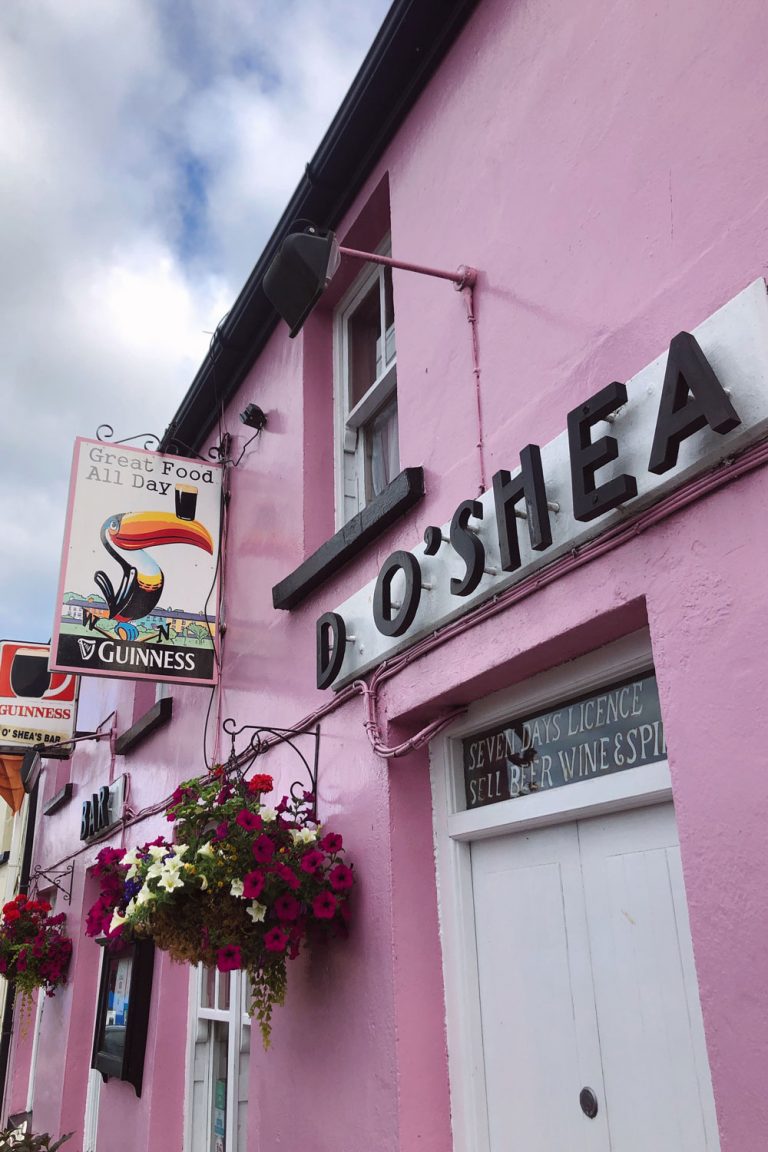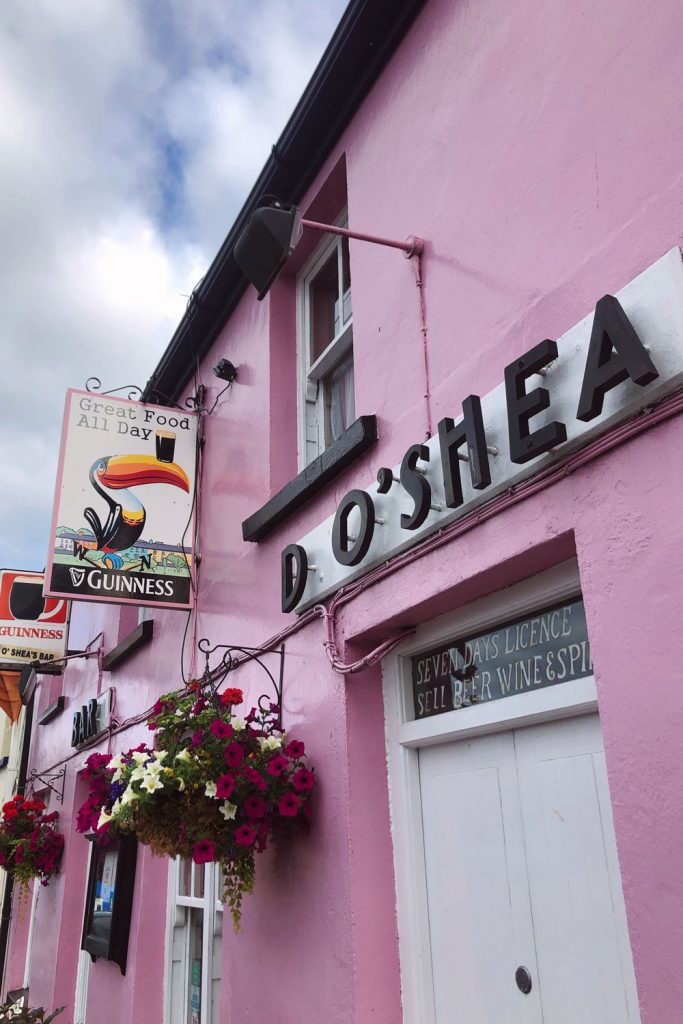 I hope this helped you guys get a good sense of flow through Ireland and the highlights of our own experiences—I'll be sharing some more specific must-see's and the like in coming guides! Make sure you check out my Ireland category for all guides that I've done for this special country. Have you guys been to Ireland before?
All the photos from this post were edited with the Landscape Preset from The TVOB Presets Classic Collection.