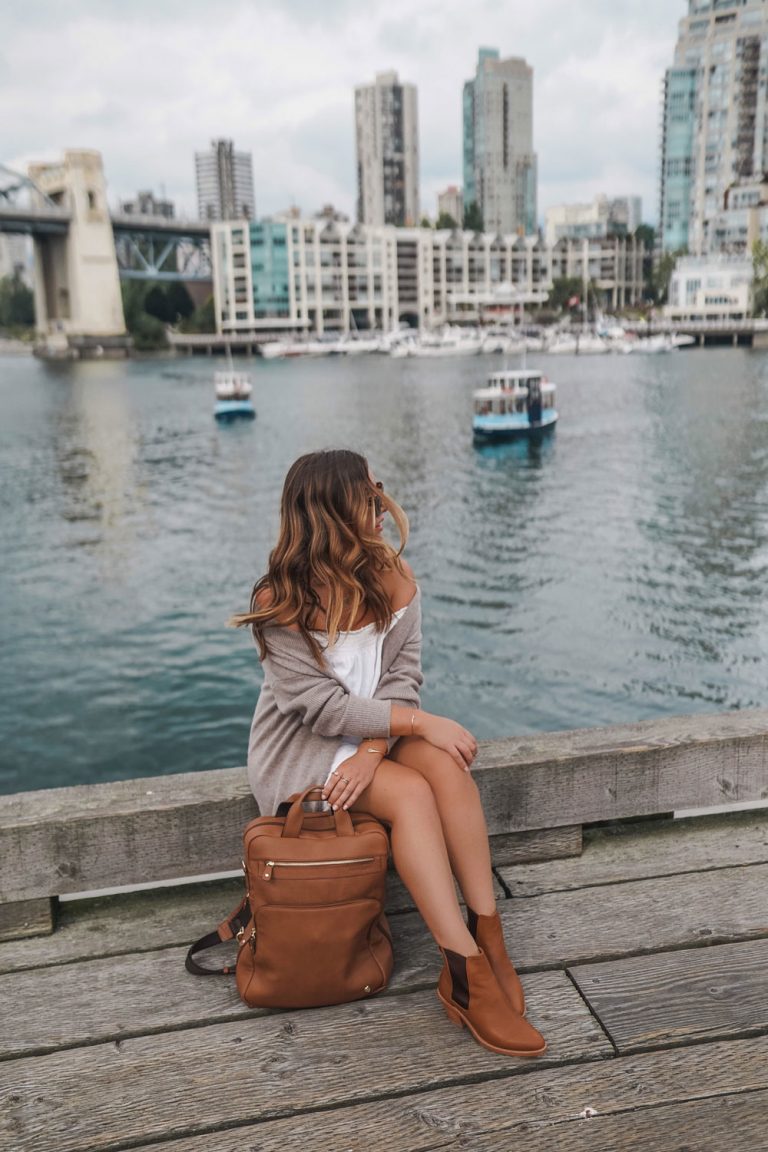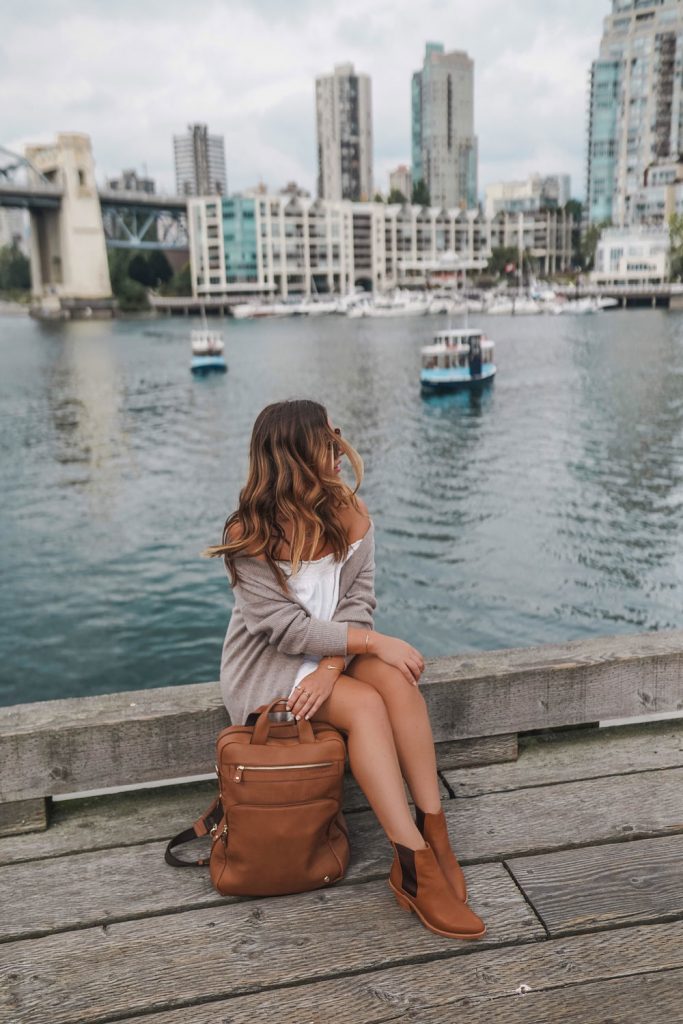 I was just realizing the other day that I haven't done any style posts on here in forever—I don't know what it is, but I had a surge of excitement over summer style at the onset of the season but then I did what I do every summer, which is to become obsessed with a few default outfits and wear them to bits over the whole season. While summer is my favourite season, it's not the most inventive, creative or exciting when it comes to style. I'm more focused on just having fun in the sun than wearing anything particularly exciting. Fall style, on the other hand, is not only something I get really stoked about as soon as the mercury starts dropping, but it's something I am consistently into updating and experimenting with over the course of the season.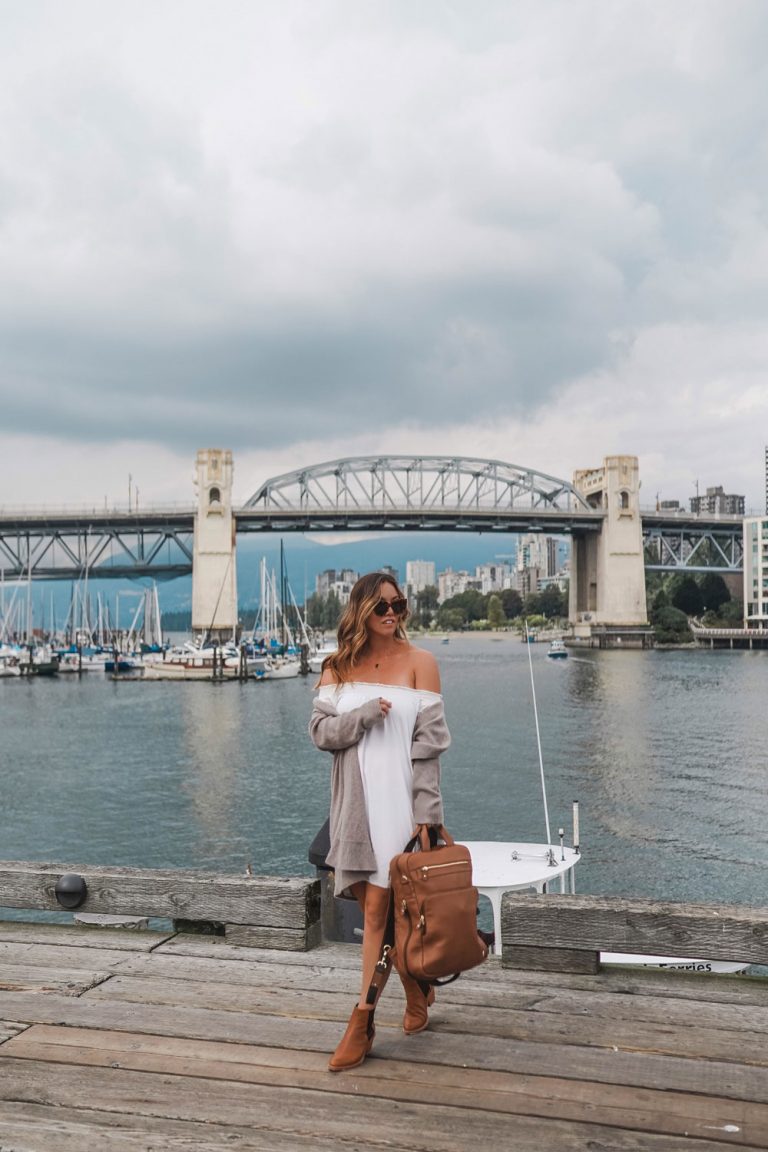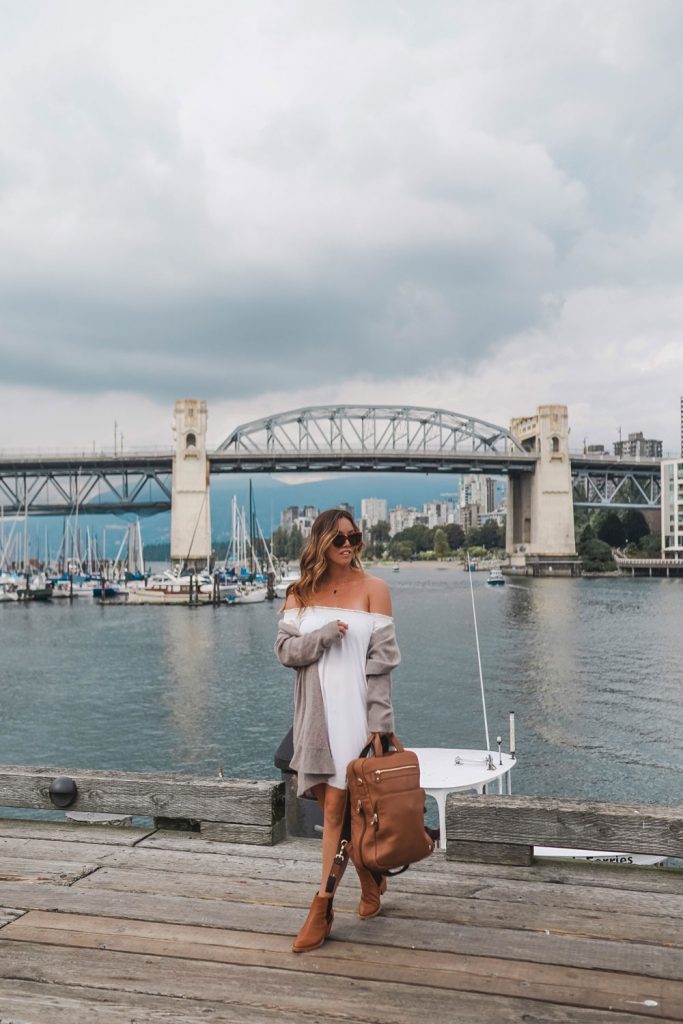 That spiel aside (basically me trying to make excuses for posting nothing but straight travel content for months when I consider myself a multi-vertical blogger), I have some really exciting fall style stories coming at you, especially transitional style since here in Vancouver, we're in that very in-between phase still. There's definitely a bit more of a nip in the air so you're not walking out in just a dress anymore, but there are certain points in the day where wearing a sweater literally is way too much.
My main seasonal style transition game is to always focus on accessories as a shift—I do it as we transition into the summer (adding straw bags and the like to my spring looks), and with fall it's the same kind of angle. I've always loved Canadian label Poppy Barley (see how I style their made-to-measure boots in this summer-fall transition look from last year), and I'm so excited that they're doing a pop-up starting today here in Vancouver until the 15th!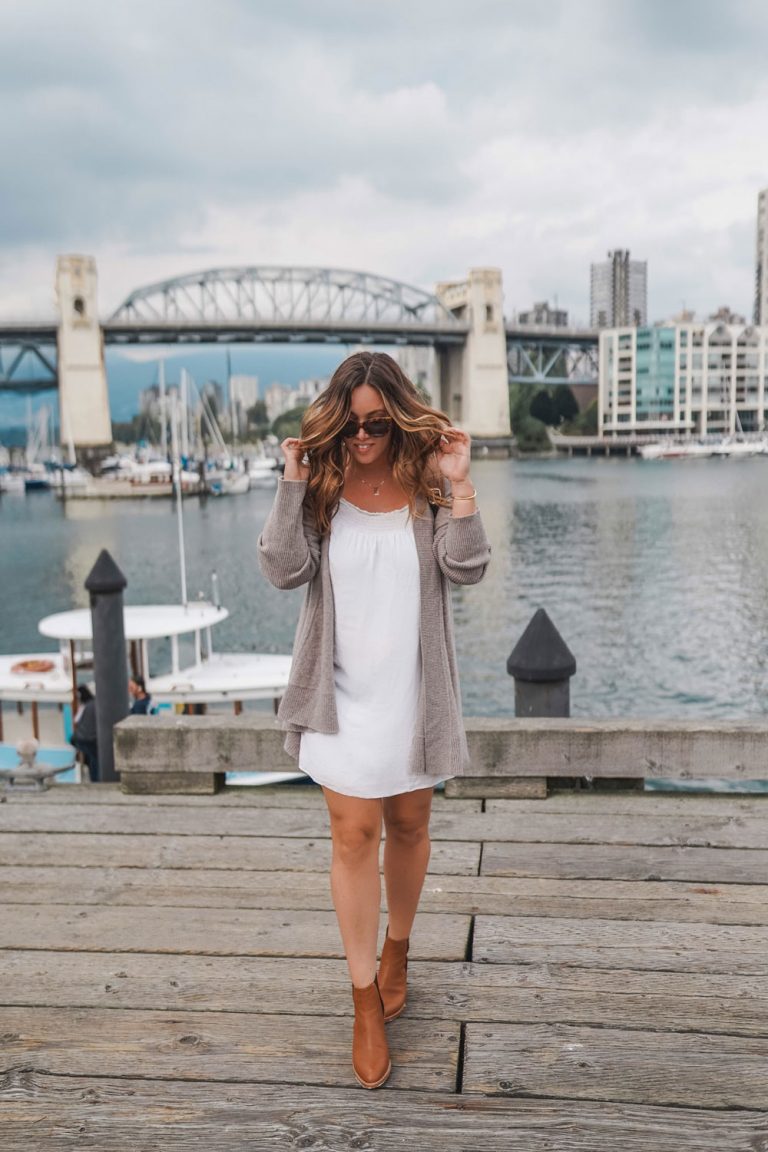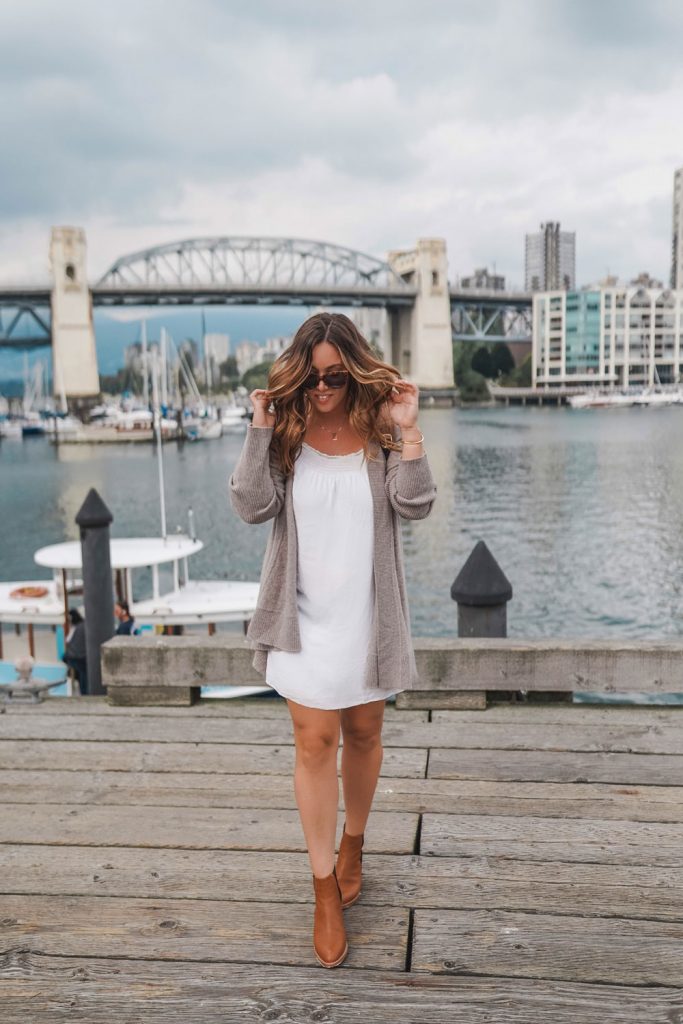 You can find all the details here but they'll be at Little Mountain Shop and you can either swing by or book a 30 minute appointment to get fitted! I love their focus on tailor-made pieces and ensuring that comfort is always first (something I cover a ton of in my travel footwear story yesterday). It doesn't matter how cute a shoe is, if it's not comfortable most of us aren't going to get much use out of it. I don't know about you, but with everything going on in our world with climate change and waste, I'm trying to really focus on pieces that have longevity and that I can keep for years to come and carefully investing as much as possible. It's a balancing act of course but especially when it comes to accessories, I really feel like choosing those pieces that are ethically made and also carefully made (so that you can wear them for years and years) is really a wise move.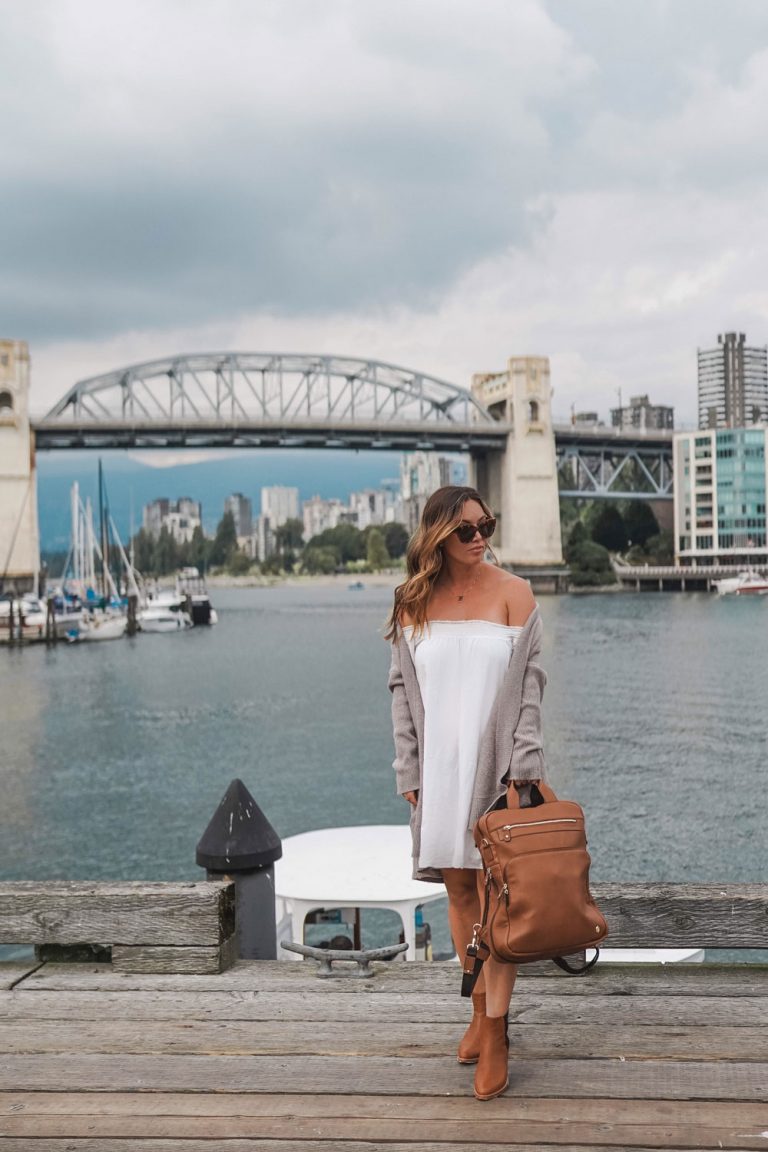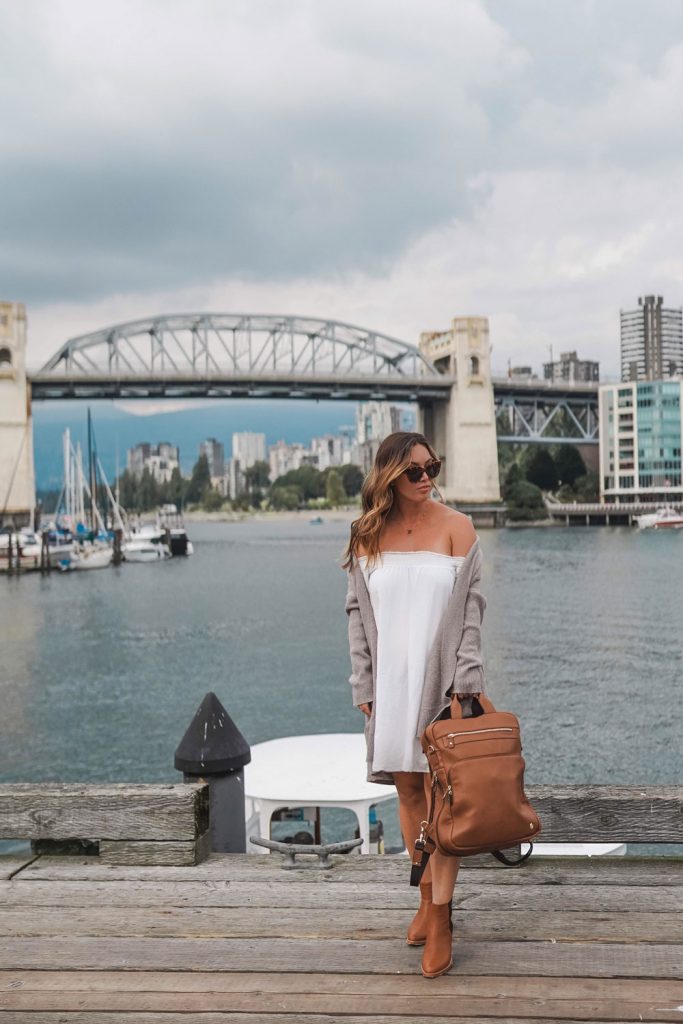 There's nothing I wear more than ankle boots come the fall, particularly during this still-warm in-between part of the year. They pair perfectly with dresses, with skirts, with jeans, etc—in other words, with everything. I tend towards warmer, earthier tones in my style so I always default to a rich brown tone. These heeled Chelsea boots are unbelievably comfortable and the style, colour and stacked heel are beyond timeless—will literally wear these on repeat all through this season and for all the falls to come! You can try these on in-person if you're in Vancouver at Little Mountain and get sized perfectly (from shoe width to the right length).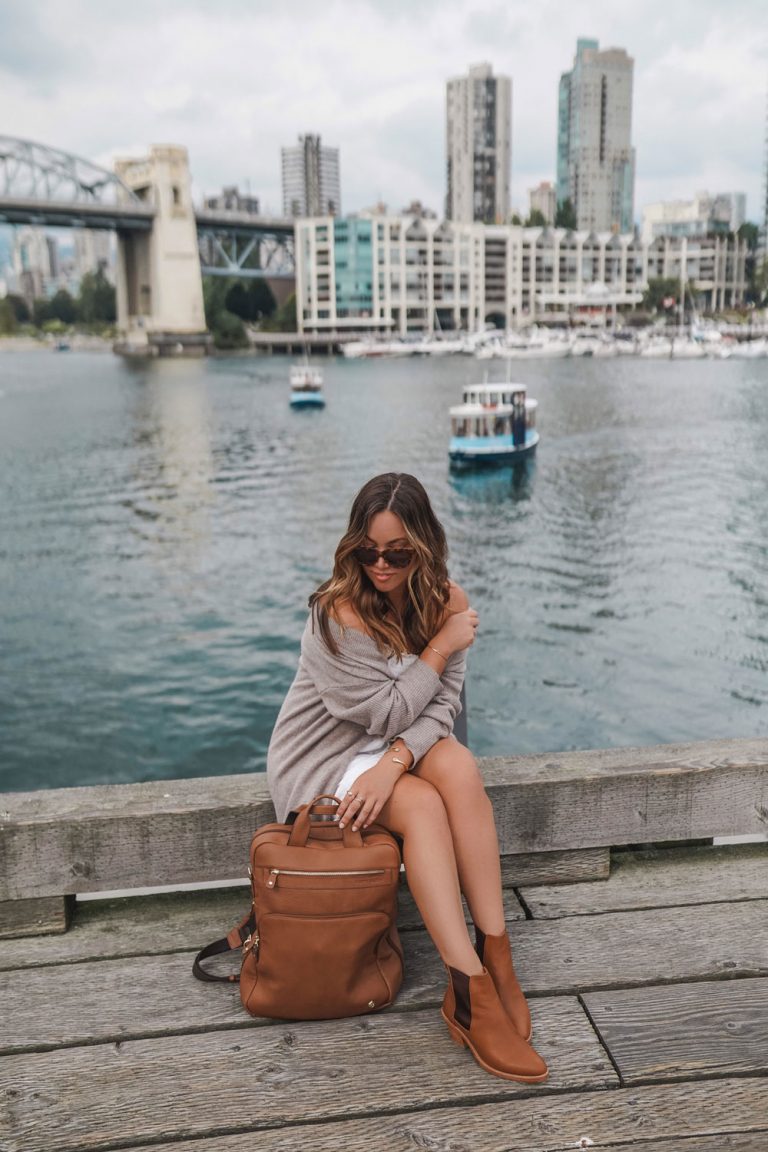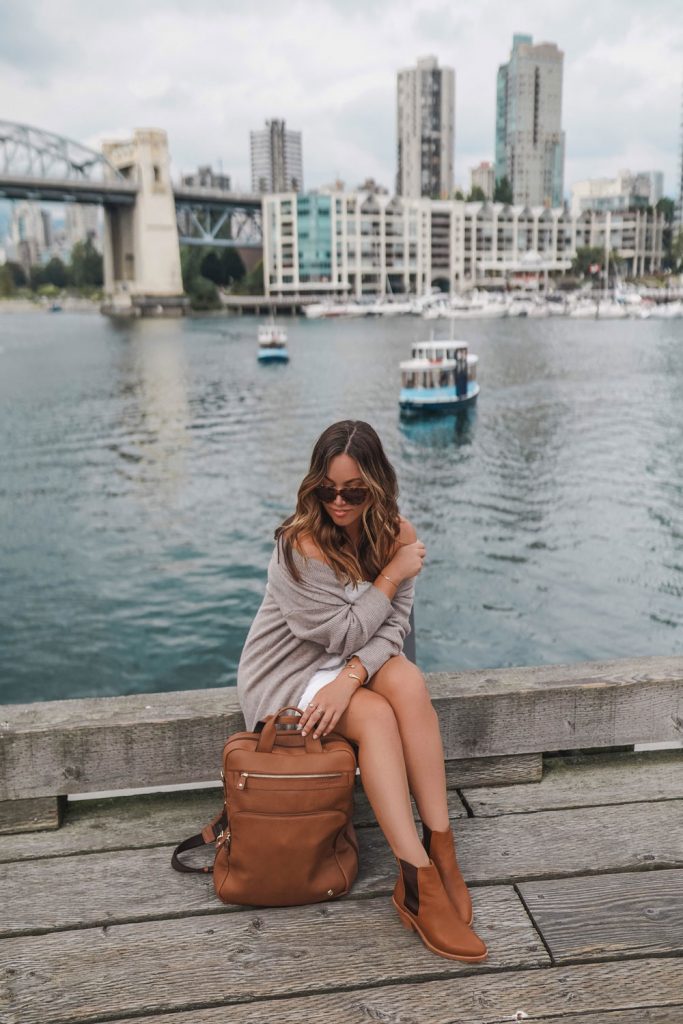 But what we really need to talk about is this to-die-for backpack. I was initially just drawn to this backpack by appearance alone—I tend to wear backpacks a lot because I'm always schlepping around a camera, my laptop, a lunch, etc and after years of hurting my poor back by wearing like 40 pounds on one shoulder, I really am committed to back-friendly options (my usual strategy is if I'm going somewhere afterwards, I pack a little handbag in the backpack).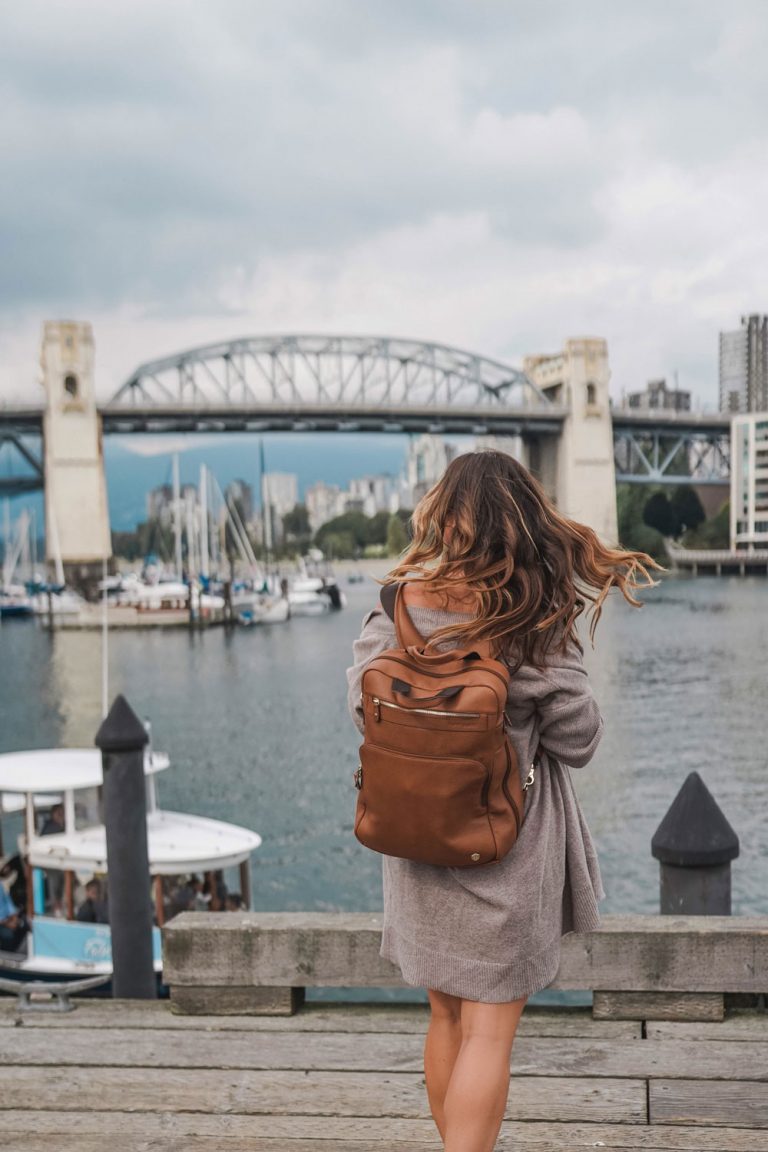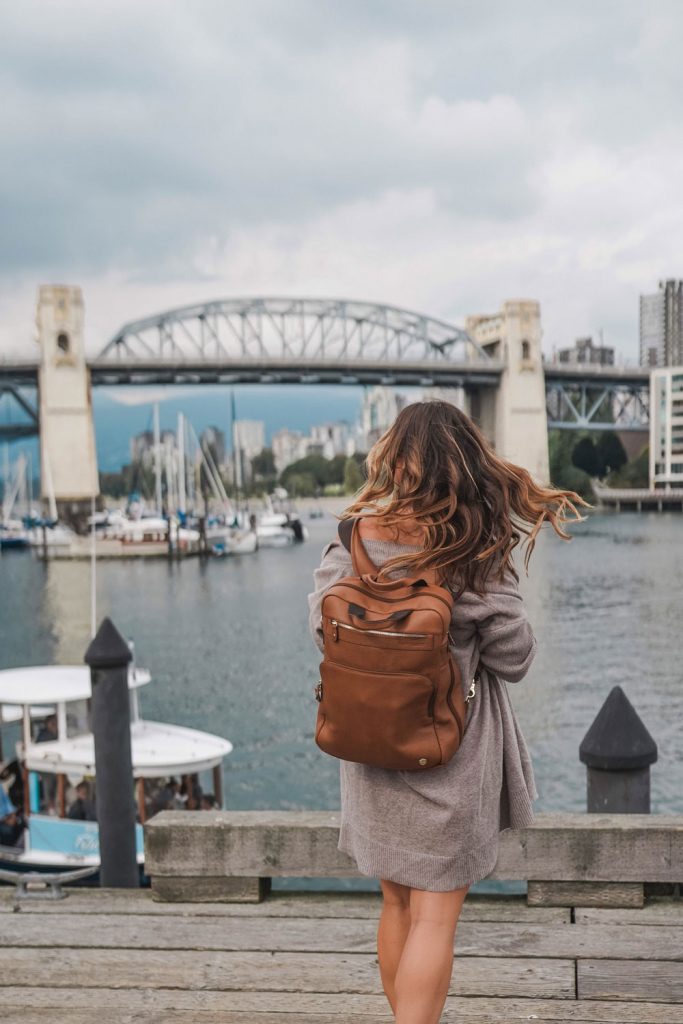 This backpack though is not only stylish beyond belief so I don't feel like I need to pack an extra accessory, but it also actually converts into a cross-body bag! Just tuck the backpack straps in and clip on the cross-body strap. Jetting off somewhere? Unzip a secret partition on the back and it will slide right on top of your suitcase's retractable handle for easy wheeling. Oh and let's talk about the inside—thoughtful compartments not only protect your laptop (and other tech gear if you're like me and always have your camera on you), but spots for pieces like your wallet, passport, etc as well as specific compartments for pens and the like.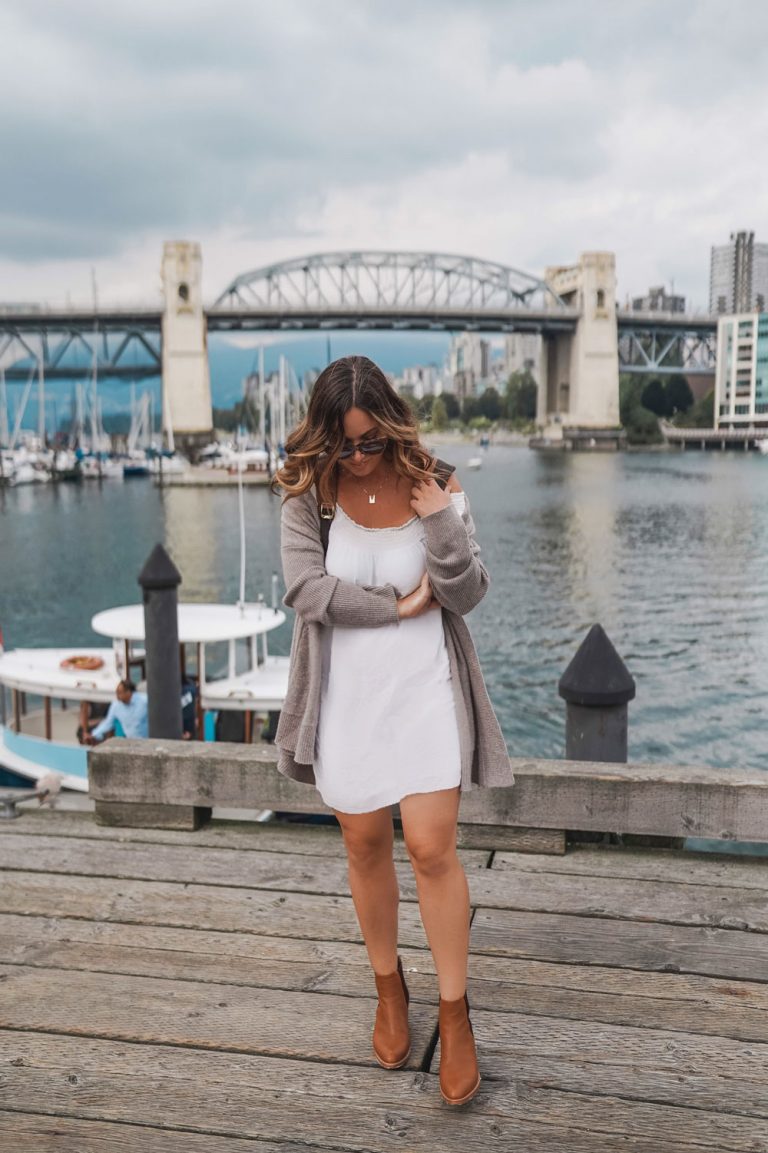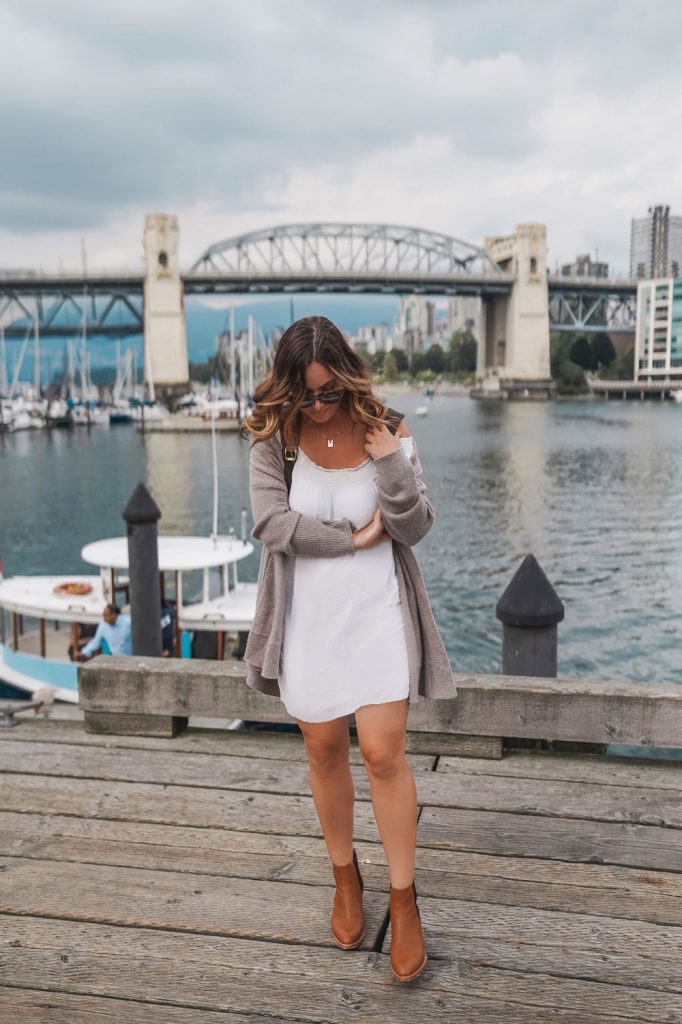 Since I do a fair amount of solo travel, it's important to me to not stick out like a sore thumb but like I mentioned before, years of trying to look the part of a local by lugging around my heavy ass SLR in a handbag is just not worth it for the back pain and asymmetry it causes. I love that I can literally transition from having all my travel musts in my backpack and then when I'm out shooting and exploring, I can wear it either as a backpack or add my strap to make it a handbag!
The backpack kind of epitomizes Poppy Barley's thoughtful, customer-oriented approach—everything is beyond stylish and chic (I got compliments on my first outing in both these new pieces out at Granville Island, woot!), but there's never any skimping on comfort, function and longevity. Again, head on over to this link to check out all the pop-up details over the weekend and if you want to book a specific appointment, you can book in there!