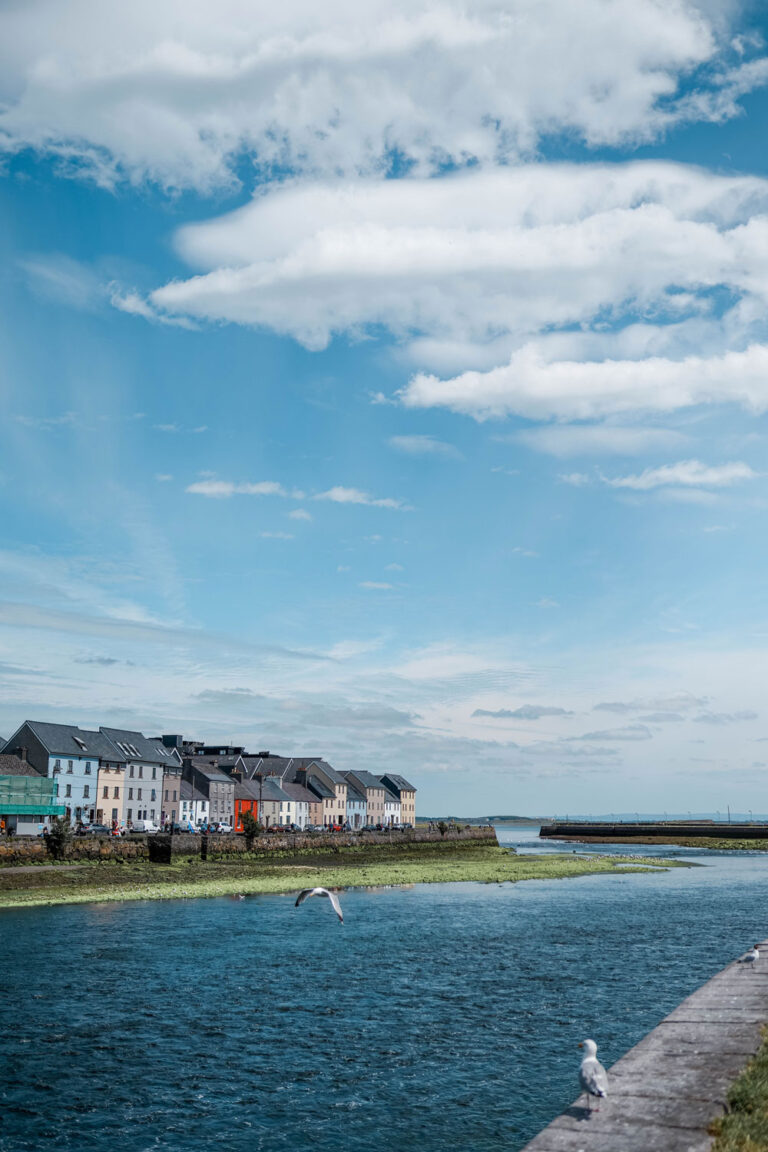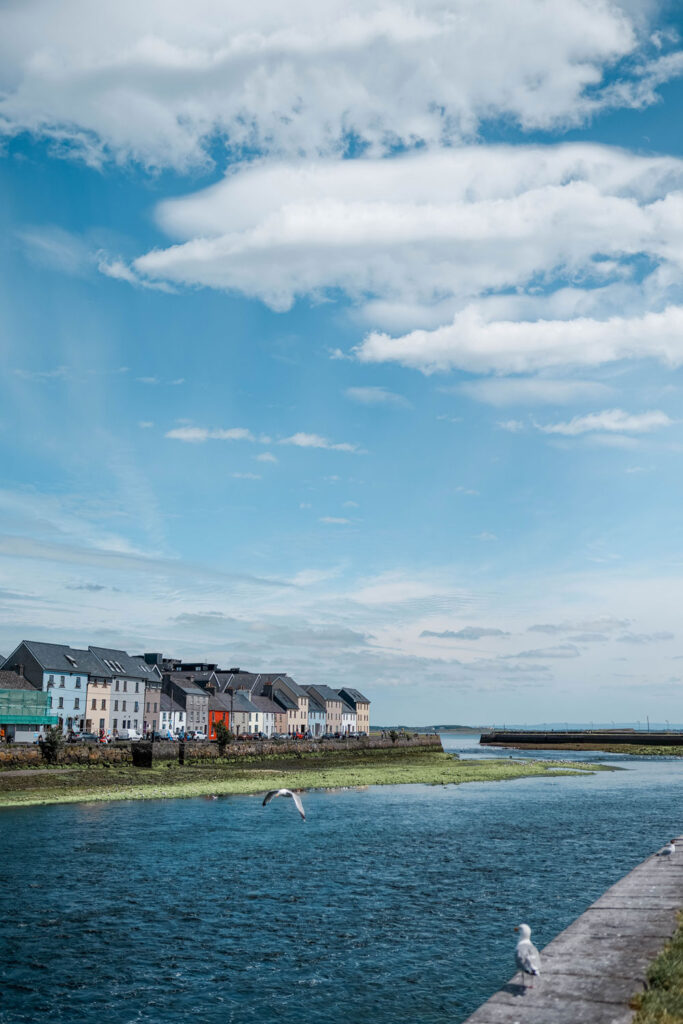 People are often surprised to hear this, but Ireland is one of my absolute favourite places in the world for food – the modern push for farm-to-table is something they've literally always done, it's just an intrinsic part of their culture! Also, as someone who suffers from food allergies at home, I find I have little to no reactions to my usual triggers in Ireland, particularly to wheat (which is such a blessing because Irish soda bread with their local butter is literally one of my favourite things in the world). I'm breaking down some of our top highlights food-wise from the last trip along with some of my past trips as well, all categorized by location! Because this is Ireland, I'm also including a few key places for pints as well since that should 100% be part of your Irish experience, even if you're not a beer drinker.
Dublin
As the biggest city in Ireland (and the capital), there is a crazy food scene here – so many great options you're honestly so spoiled for choice. This is just a small selection of places I've loved here in the city – with the exception of the Storehouse, these are all selected with a mind for not being too touristy since that can be a bit more of a problem here in Dublin given how much tourism it gets!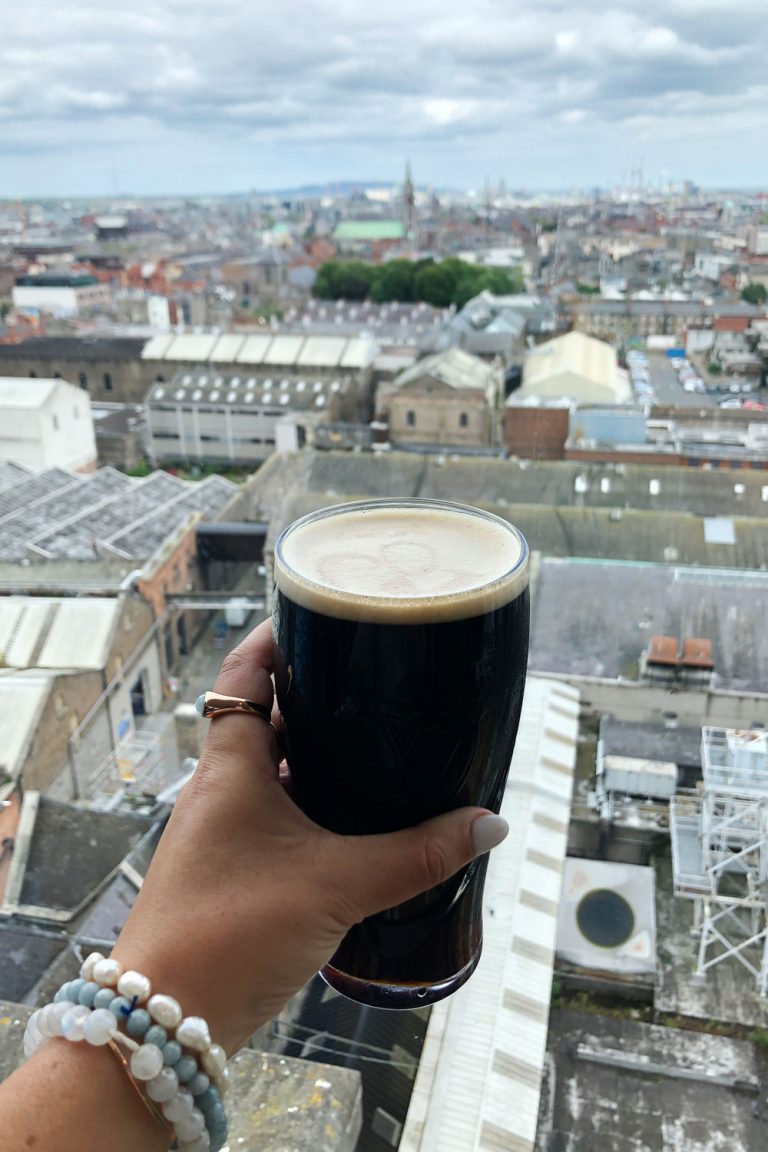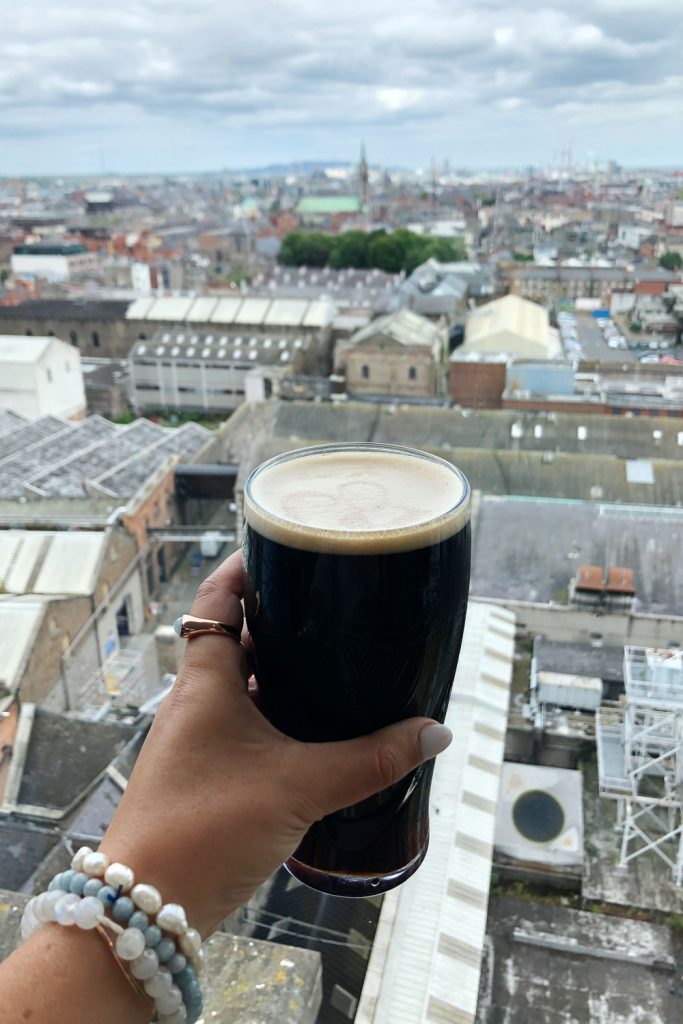 Gravity Bar at the Guinness Storehouse
Okay, so this one is a bit of a touristy option but I genuinely think the Guinness Storehouse is really cool and going to the Gravity Bar is a really amazing and interesting experience! So get this one out of the way on your first day in Dublin before diving into other pubs.
Grogans
A go-to pub with an awesome stained glass tribute to past and current patrons of the pub. Amazing pints of Guinness, and a general really fun atmosphere in the pub and also spilling out onto the street. Their cheese toasties are also really good!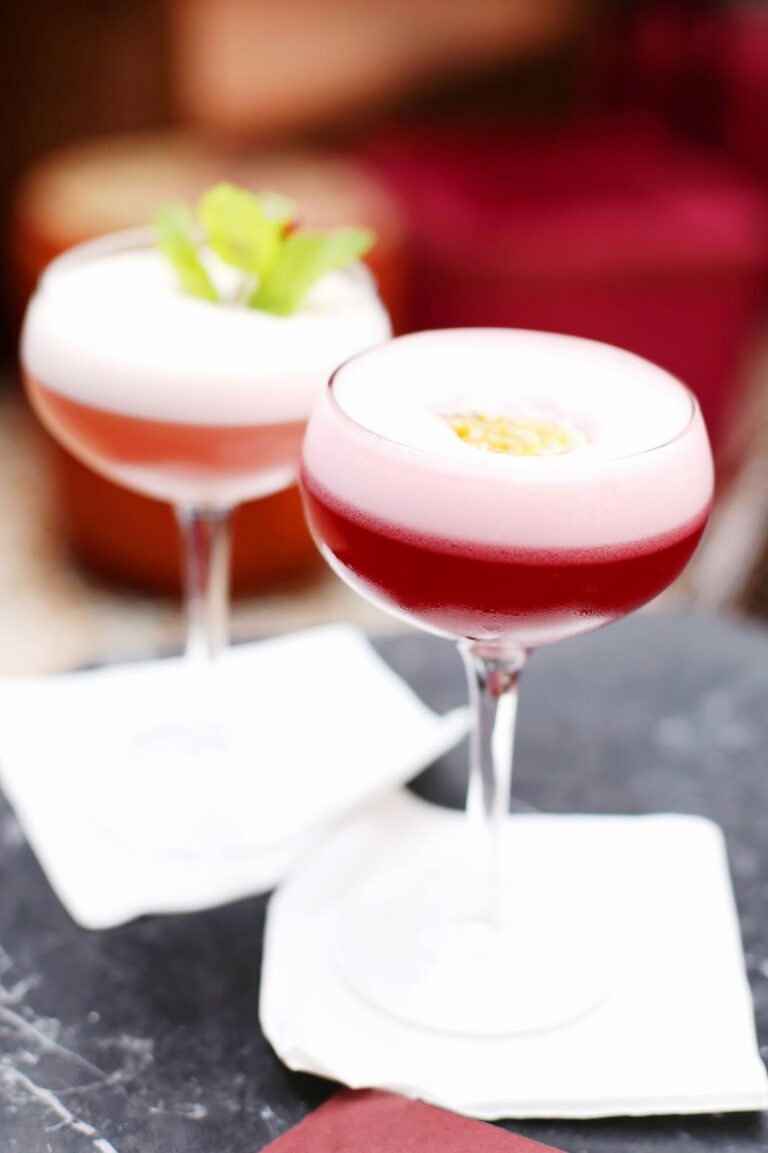 Vintage Cocktail Club
You'll have to Google Map this one out because it's tucked behind an unmarked door in Temple Bar, but it's so worth making a reservation here! Once upstairs, there are super cool spaces and even better, incredible cocktails to enjoy! I like that this gives a bit of a break from the pub scene (even being someone who loves pubs) if you're more of a cocktail person.
The Bakery
A really cute little joint right on the River Liffey where you can indulge in something that Ireland is really famous for: baked goods! A good snack spot.
Groundstate Coffee
We were starving when we landed in Dublin and beelined it here to eat something (anything!!!) before we did the Guinness tour. We were so pleasantly surprised by this place because we literally just dived into the first place we could find. Delicious local and organic food and diviiiine coffee (this may all be amplified by the fact that we had just gotten off a red-eye flight but still!).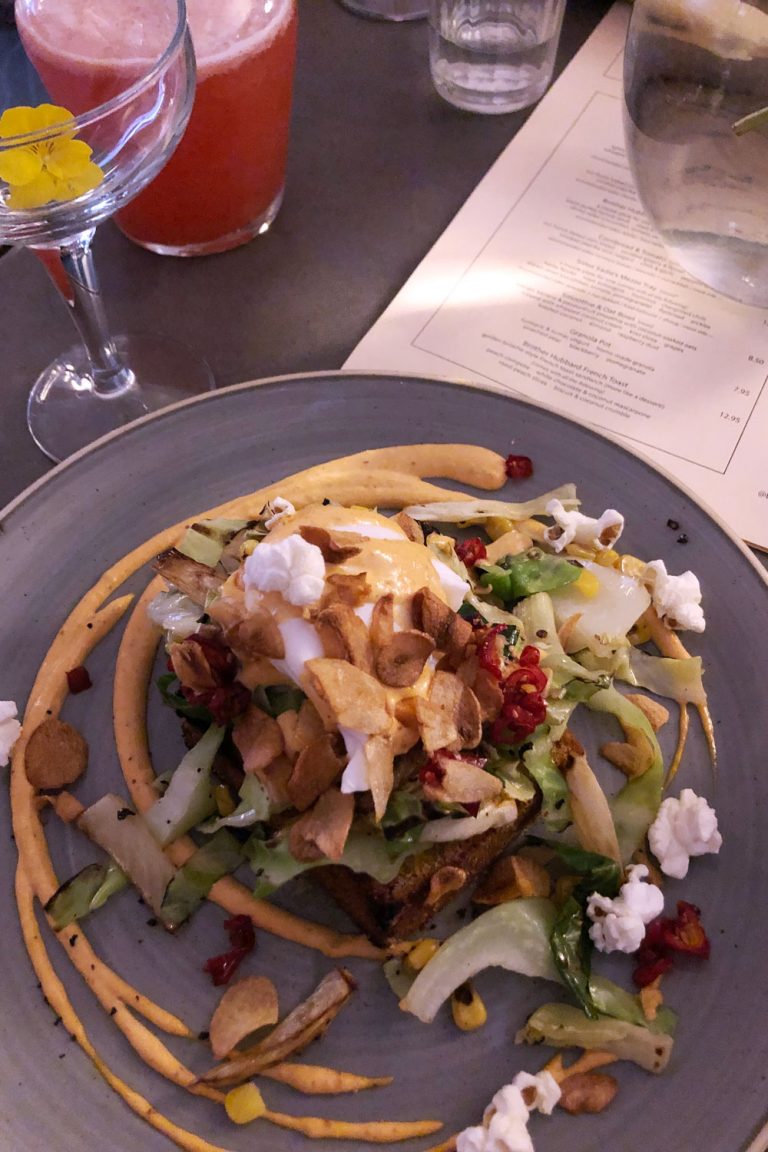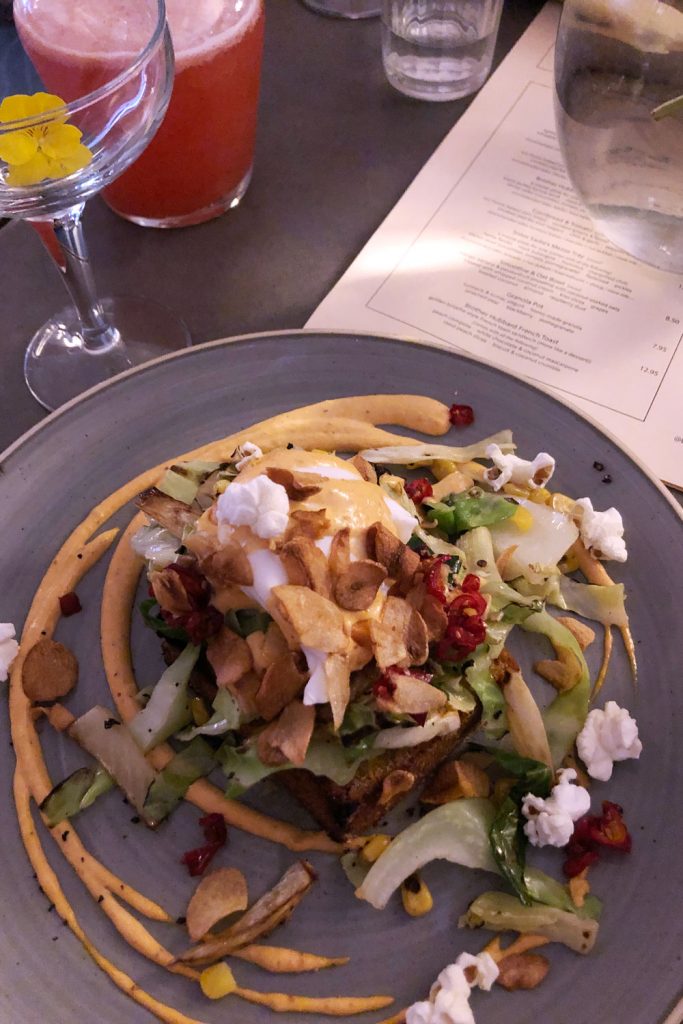 Brother Hubbard
I met the girls here for a hen brunch before our sten (stag + hen) festivities later that day and was so impressed with this space! There's two locations here so you can make a stop-in no matter where in the city you are (though resos are recommended).
Urbanity
Right near the Jameson Distillery (so a perfect spot before doing one of their distillery tours) this was our favourite brunch out of the whole city! Really lovely staff on top of having delicious food and coffee.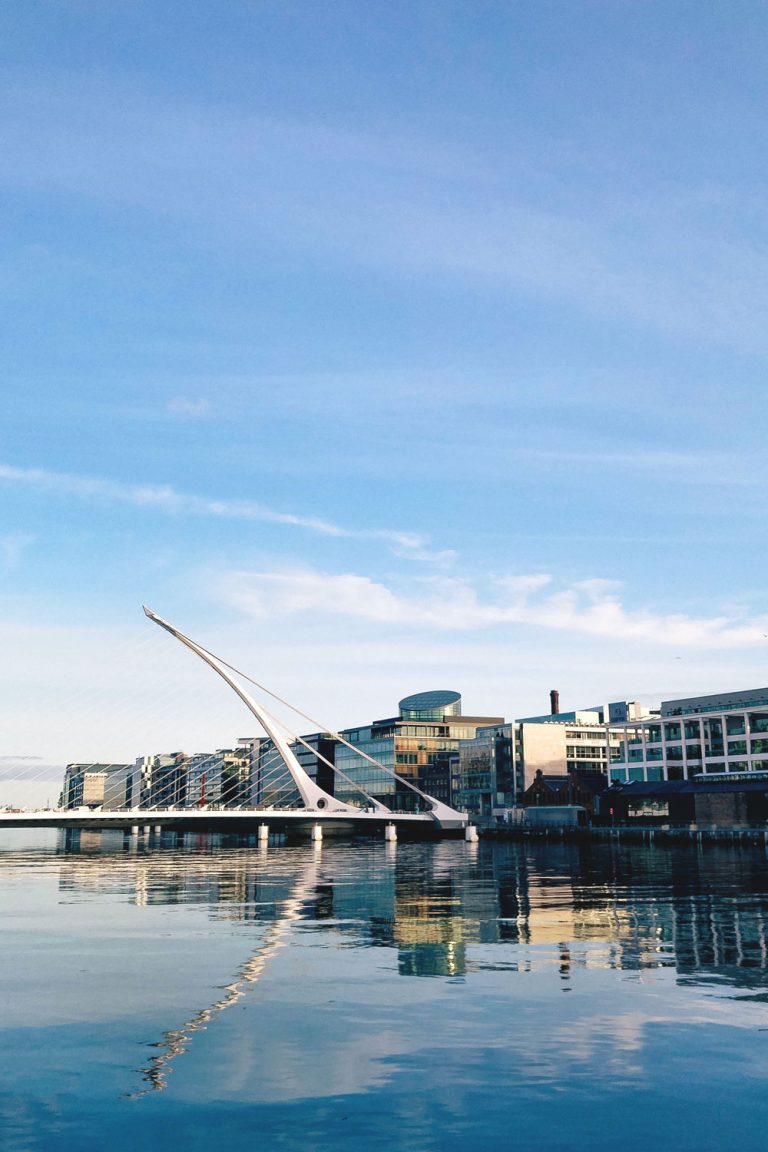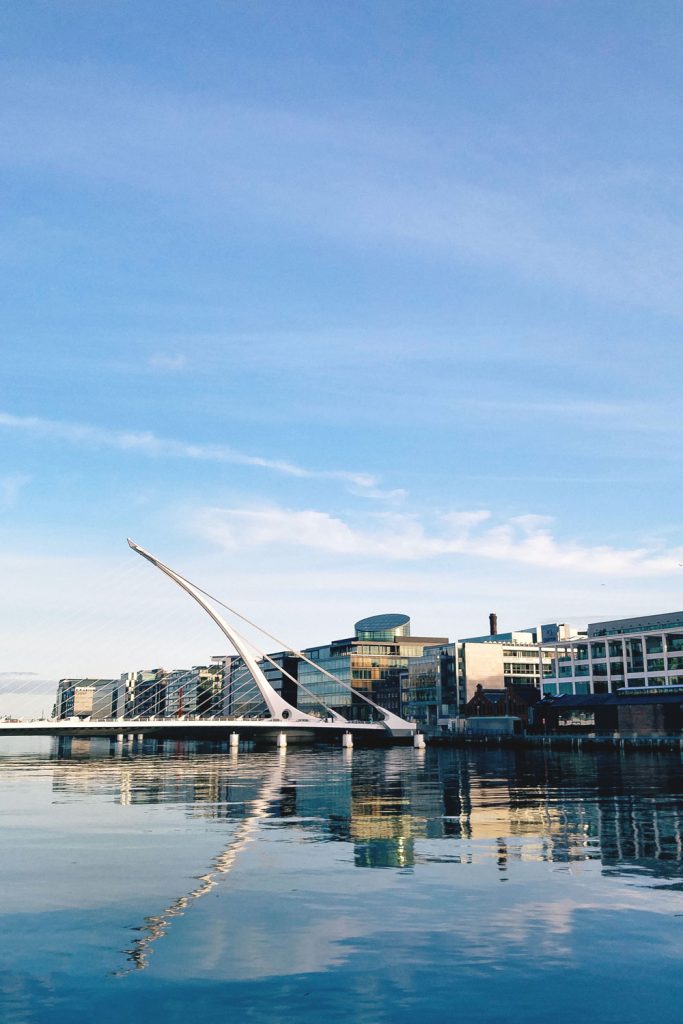 Coffeeangel
Can you tell we're a little obsessed with coffee? A great local chain with solid coffee and baked goods.
Fish Shop
One of my fave parts about Ireland is the seafood – I'm not a big meat eater but love seafood, and the Fish Shop is amazing for just that. Reservations are definitely recommended here!
Galway
My absolute fave city for food, not just in Ireland but maybe anywhere! There are some seriously touristy joints on Quay Street but otherwise, there is some of the most incredible, farm-to-table joints in the country here. Want to really time up for the oyster festival one year too because I loooove oysters and they are so amazing locally!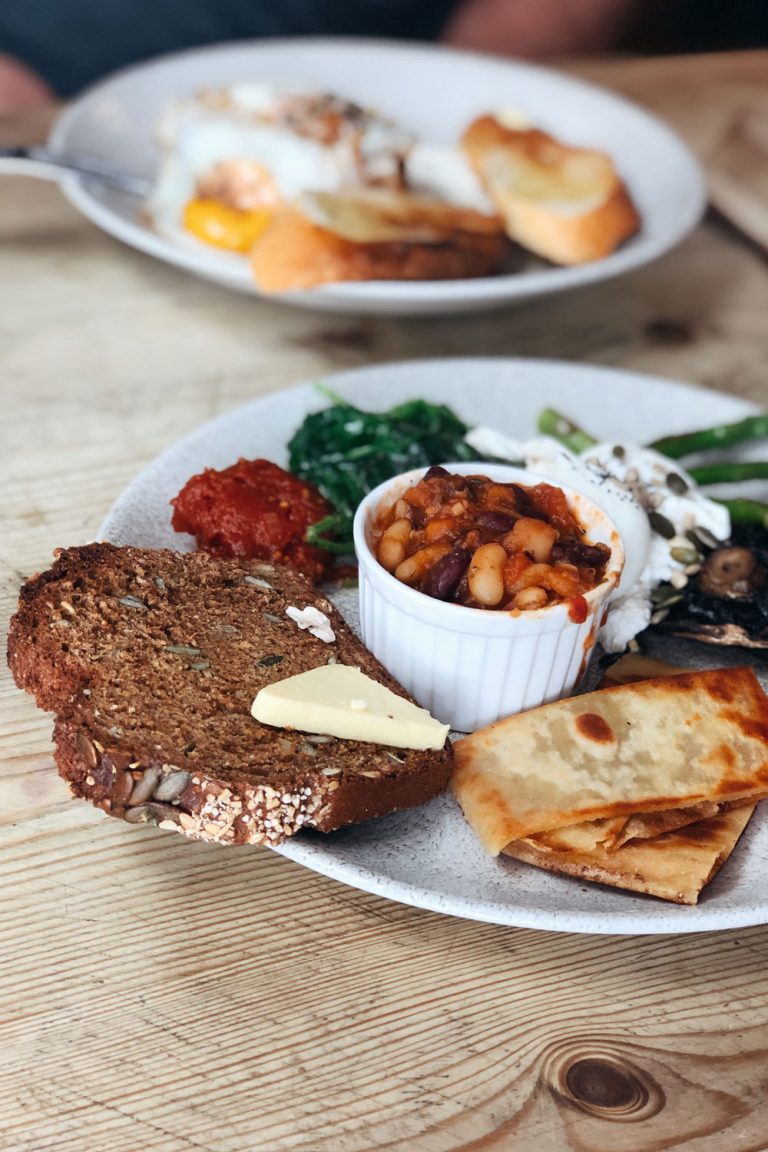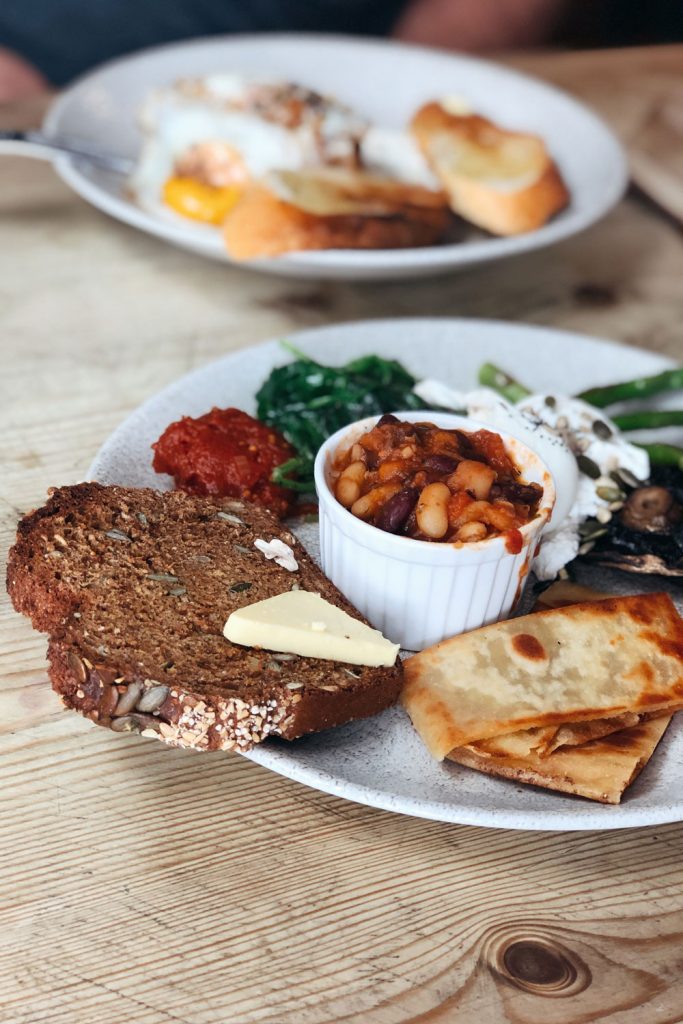 Ard Bia at Nimmo's
I feel like I'm almost specifically coming to Galway now just to come to this warm, unpretentious place with some of my fave food ever. It's simple but thoughtful cuisine and really epitomizes the farm-to-table culture of the Ireland food scene so well. The decor is gorgeous and I just love coming here – it's literally one of my happy places in the world! Just look at that brown bread above, droooool.
Kai Cafe
I ate at Kai a couple trips back and was absolutely obsessed – I would've gone again on this last trip but Matt was a bit burnt out/hungover from his induction into the Irish group the night before during their separate stag party/pub crawl and also our drive from Dublin to Galway (see my guide to driving in the UK & Ireland here), so we opted for something more casual for our Galway night and Kai is a bit on the nicer side. Having said that, I would eat at Kai again in a heartbeat – resos are recommended here!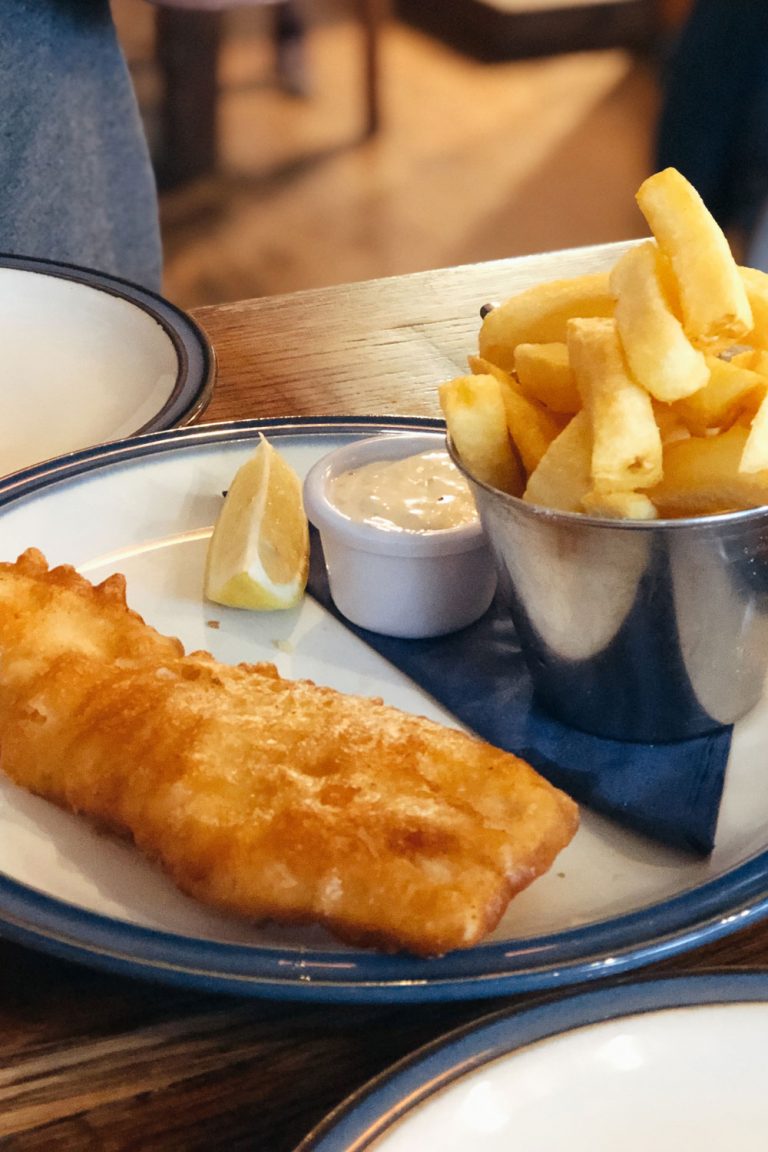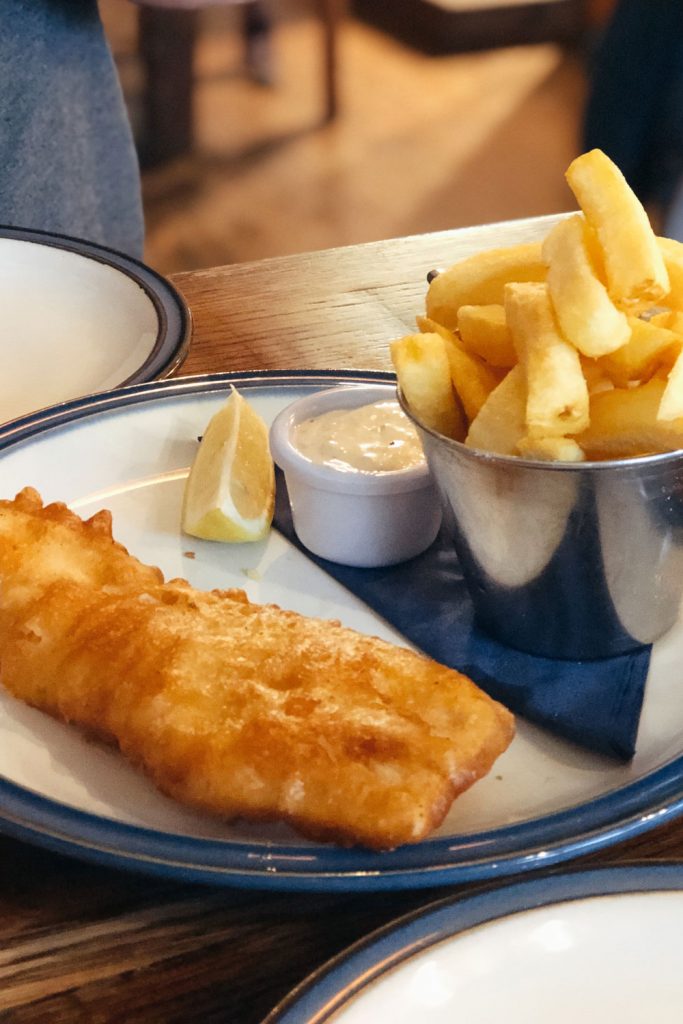 Hooked
This was tied for the top spot in Matt's ongoing fish & chips contest (I think he ate it 3 times in 48 hours at one point) through Ireland and Scotland – the next one I'll get to later in this guide! This was the more casual option we opted for on this trip and we were absolutely obsessed – delicious fish & chips as mentioned above but everything else was incredible too.
Coffeewerk + Press
We're always finding the best coffee place (not to toot our own horns) because we're both so passionate about our caffeination (Matt in particular – that freak has like 5 coffees a day). This was the perfect place to fuel up before we headed off on our biggest road tripping day (see our whole road trip guide here).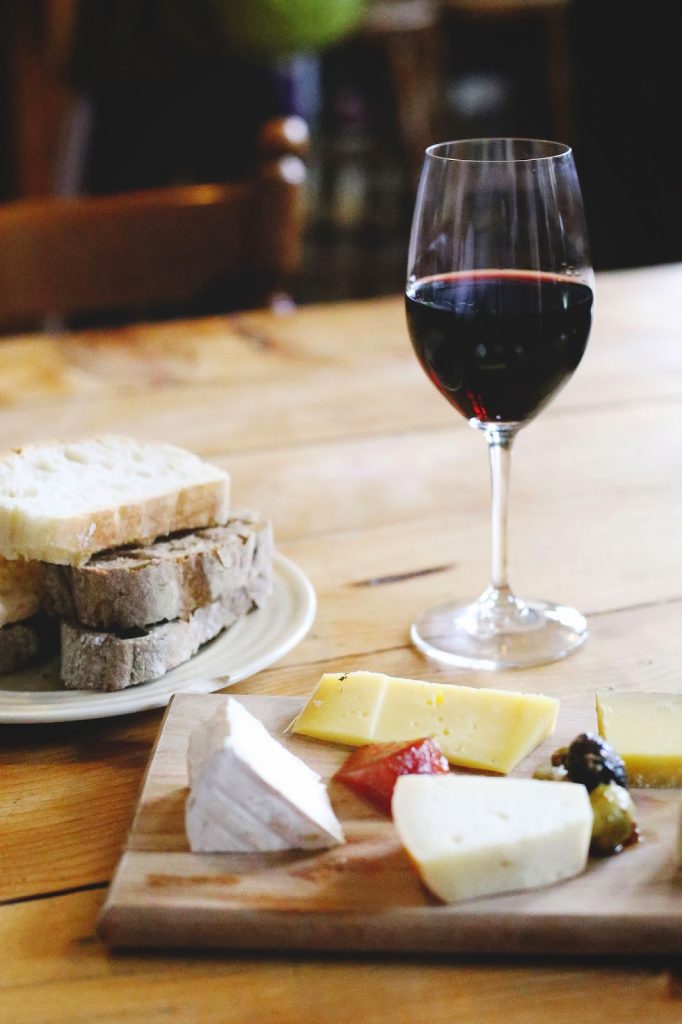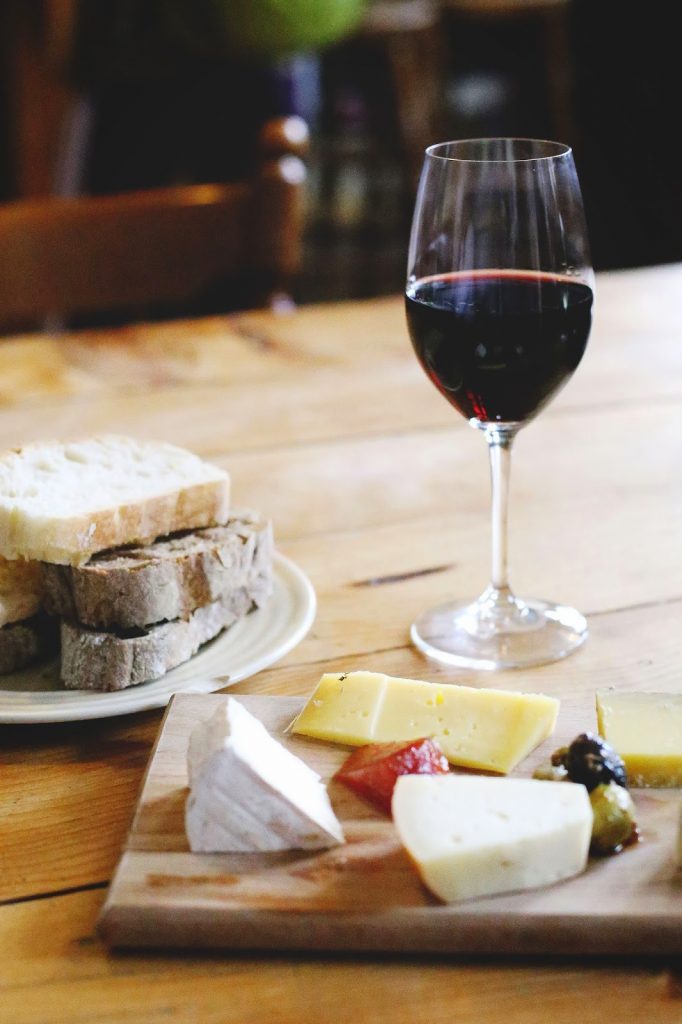 Sheridans Cheesemongers
There are a few Sheridans around Ireland but if you're a fan of Irish cheese (and if you're not, you soon will be), this is an amazing place to try out some of their finest! Have it with a recommended wine pairing – gorgeous view out the window of St Nicholas' Church too!
The Crane Bar
Head upstairs to take in a trad set (traditional music – you'll see Trad Music on pubs and bars that offer it up!) – we had a truly amazing group the night we were in.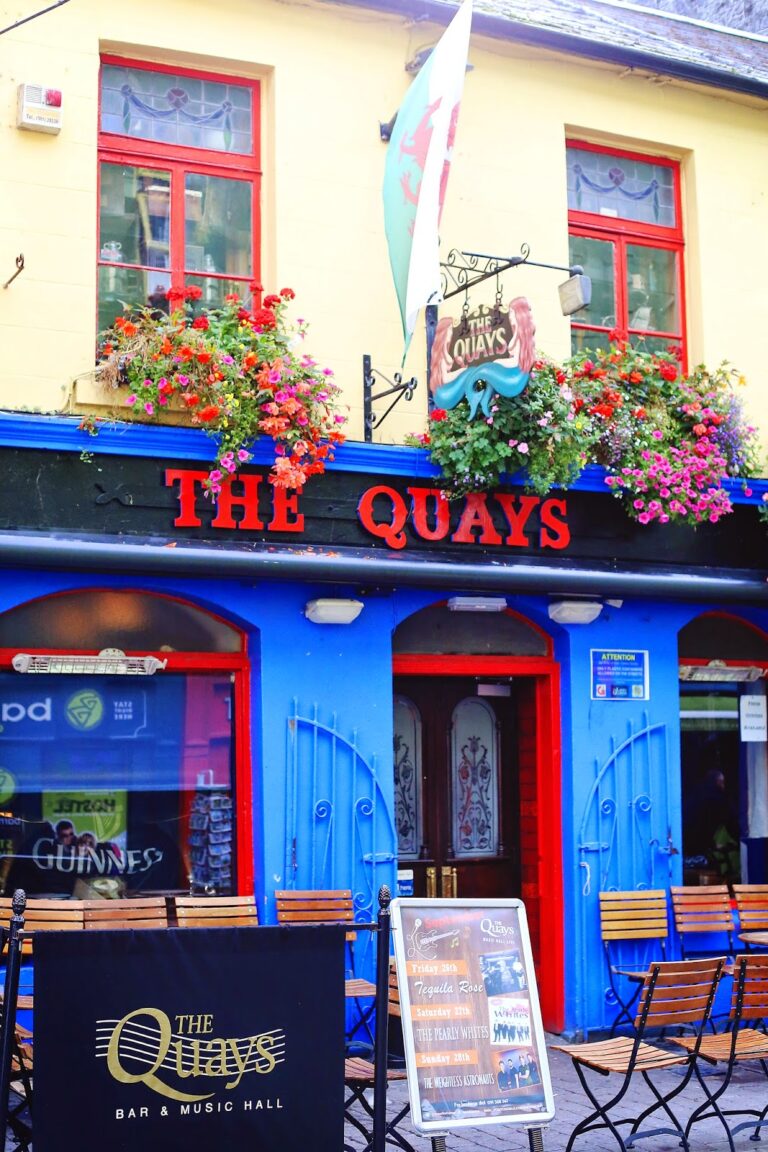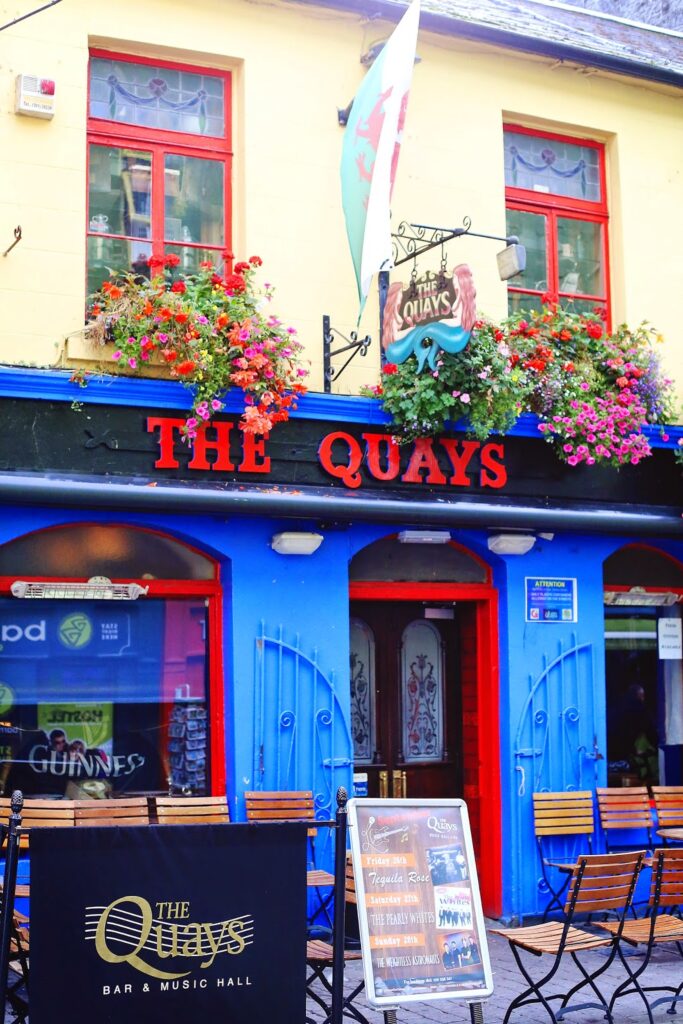 The Quays Bar
I would not recommend getting any food here but this is such an iconic bar on the Quay Street stretch! Worth stopping in for a pint, and if you can time it up with a live set even better!
The Burren
The Burren is mostly a small collection of towns with a huge expanse of gorgeous, natural or historical landmarks to take in so I've found myself that food is mostly concentrated in Doolin. As I mentioned in my other guides though, I'd really recommend leaving your car in Doolin and taking the shuttle to Cliffs of Moher to do the hike back (or better yet, stay a night in the gorgeous Airbnb I found just off the Cliffs walk, which you can find in my Airbnb guide to Ireland from last week). Either way, you can time it up so that you can get some lunch and fuel before taking in the rest of the Burren and most importantly, the Cliffs of Moher!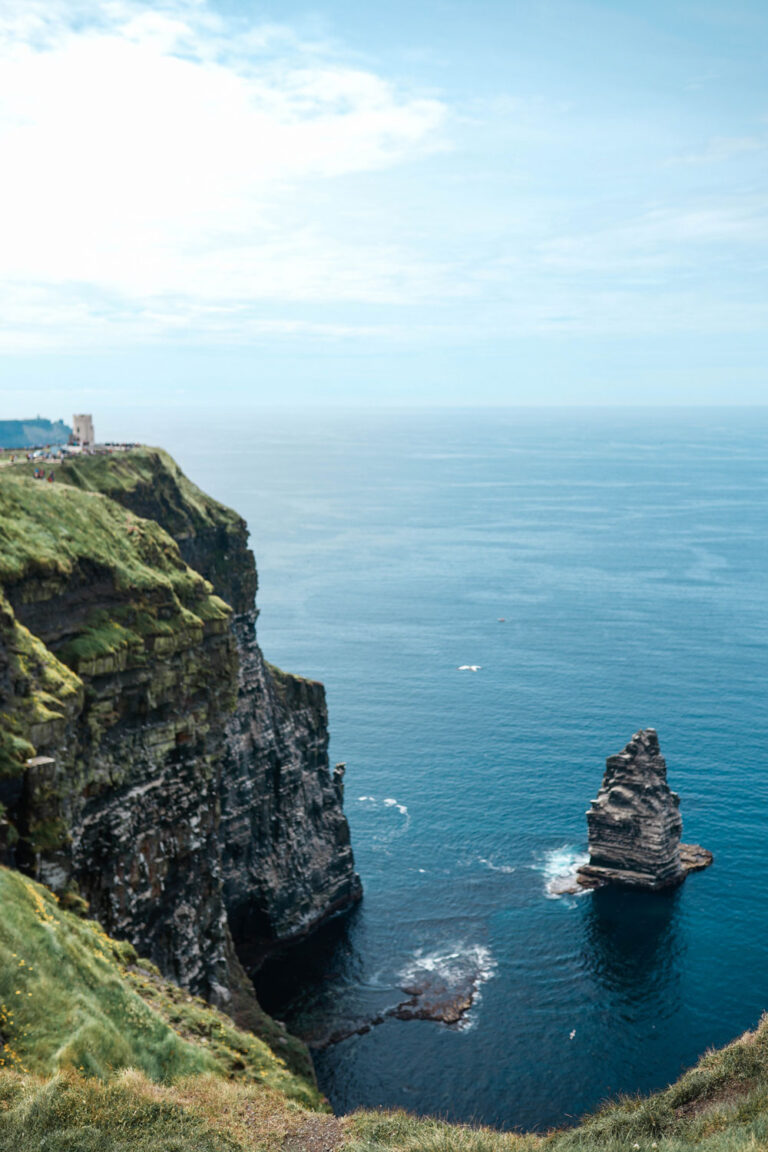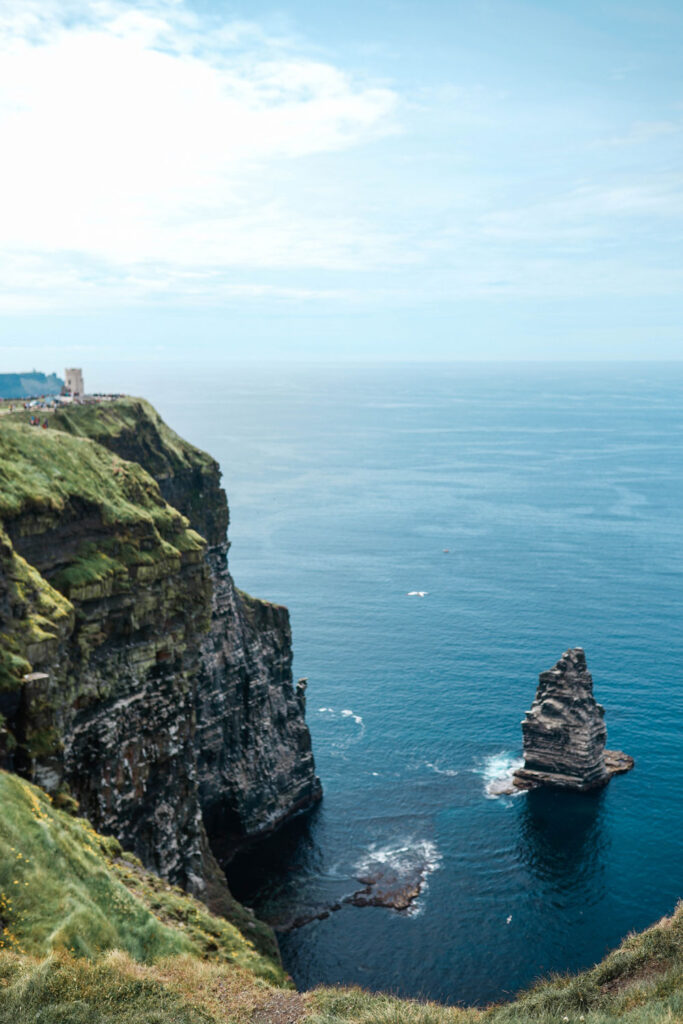 Gus O'Connor's Pub
I'd recommend getting in earlier here because past 12:30, all the tour buses drop off their passengers here and it gets so packed. The food is great (if not as amazing as Galway's offerings, but it's what you get for this being on the more touristy track) and it's literally right next to the transfer drop-off/pick-up spot!
The Ivy Cottage
We didn't have much time so we opted for O'Connor's Pub, but if we'd had more time we would've opted for this gorgeous little space, right next to the pub. They weren't open in time for us (they open at noon) but really would recommend it! We heard from locals that this was their top pick.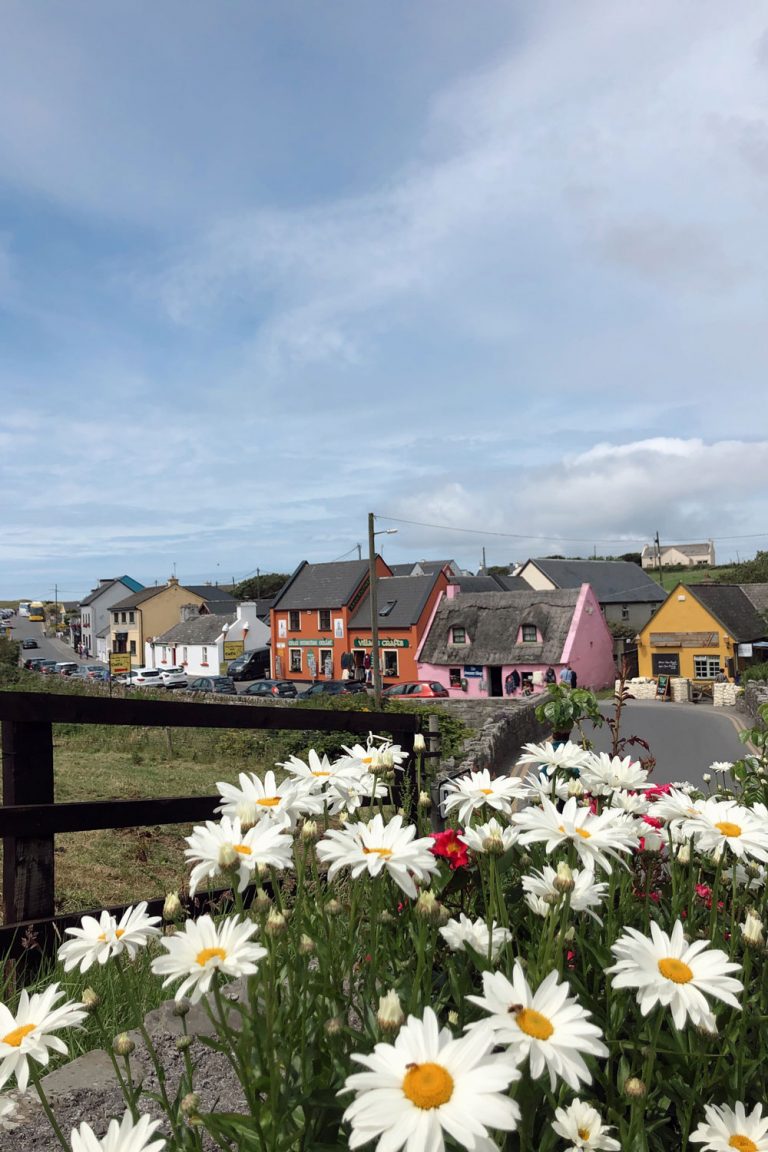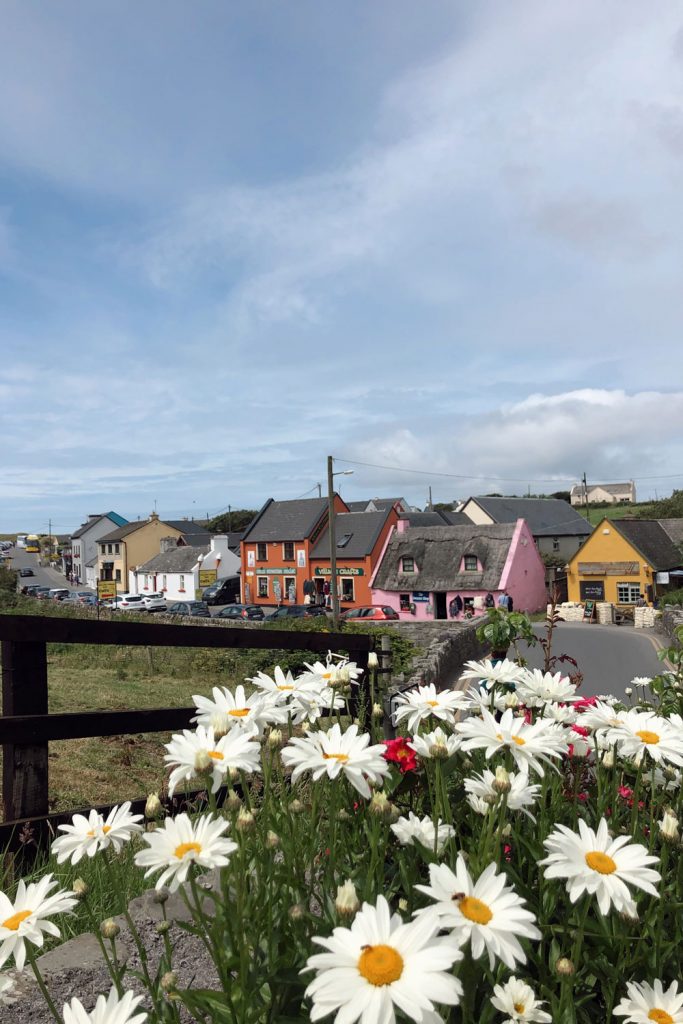 Cork
While Galway is my personal favourite city for food, Cork is arguably the best city in Ireland for its dining scene (particularly when you take into account how small it is!). Being a university town, it's got some really fun watering holes but also so many incredible restaurants.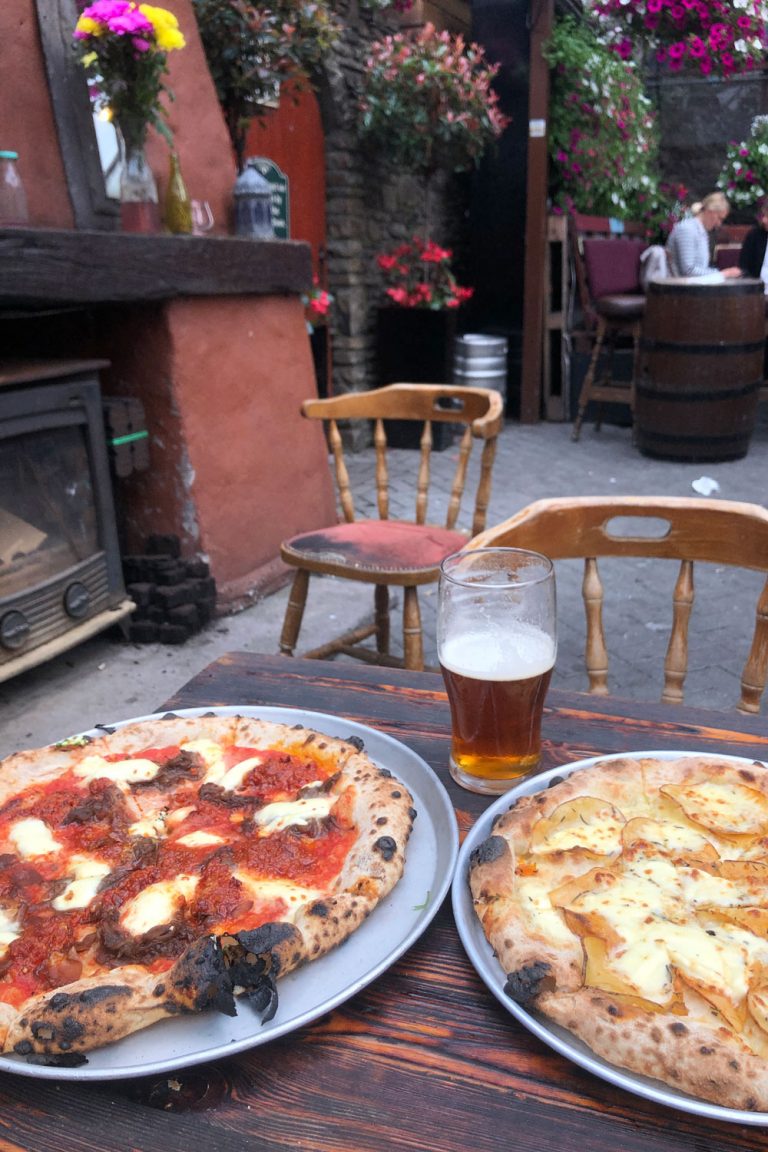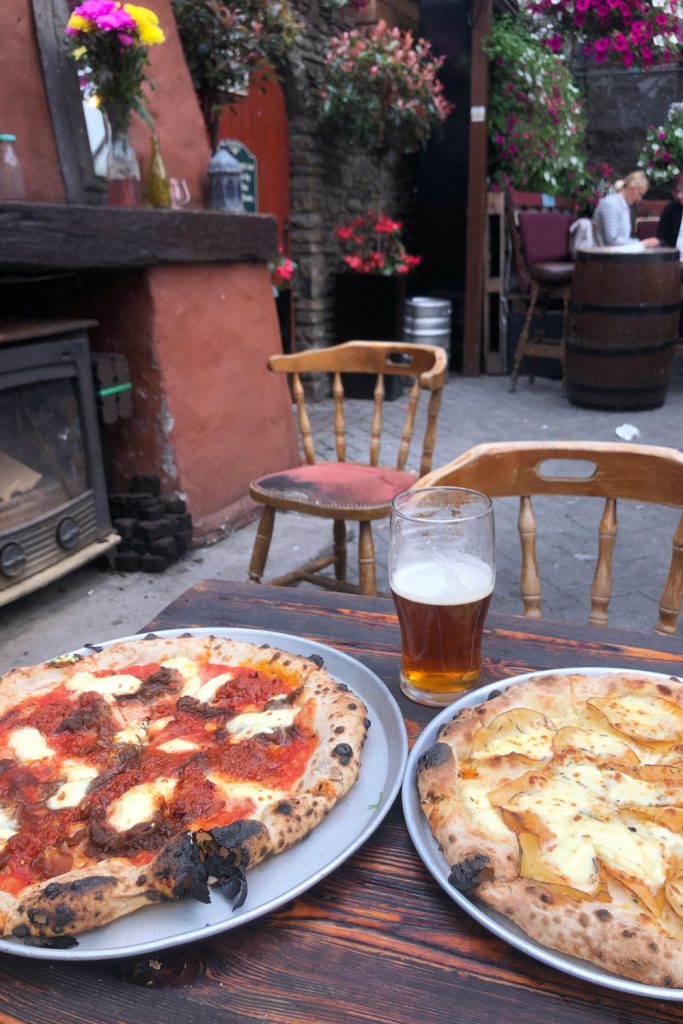 Franciscan Well Brewery
I love this spot and come here pretty much every time I'm in Cork – they have a pizza oven in the back garden area, so we order our beers from the brewery area (and it's kind of fun to try out something from a microbrewery other than Guinness [though I looooove Guinness], particularly since we come from a city that is literally covered in breweries!), put in our order at the pizza oven area and then chill out! The pizza is seriously so good and I love their beers on tap.
Mutton Lane Inn
This pub is an awesome, very traditionally Irish joint and a great place to experience two harder to find libations: Mi Daza (from Rising Sons Brewery, another great brewery to stop at), which is a traditional Cork-style stout, and Stonewell Cider (also created in Cork and literally the best cider I've ever had). Our Irish friends are very insistent on the medium-dry (the red) and were quite outraged I got the dry last time I was at Mutton Lane (the yellow one) so you've been forewarned (though they were honestly both delicious).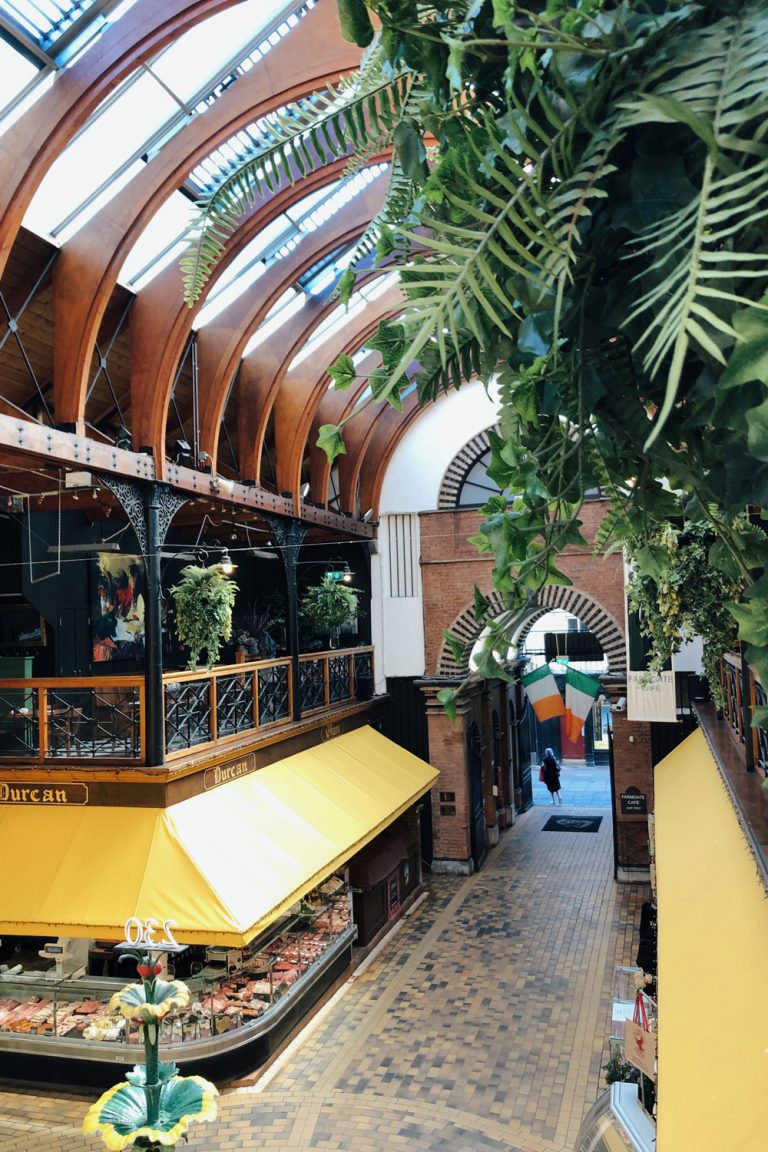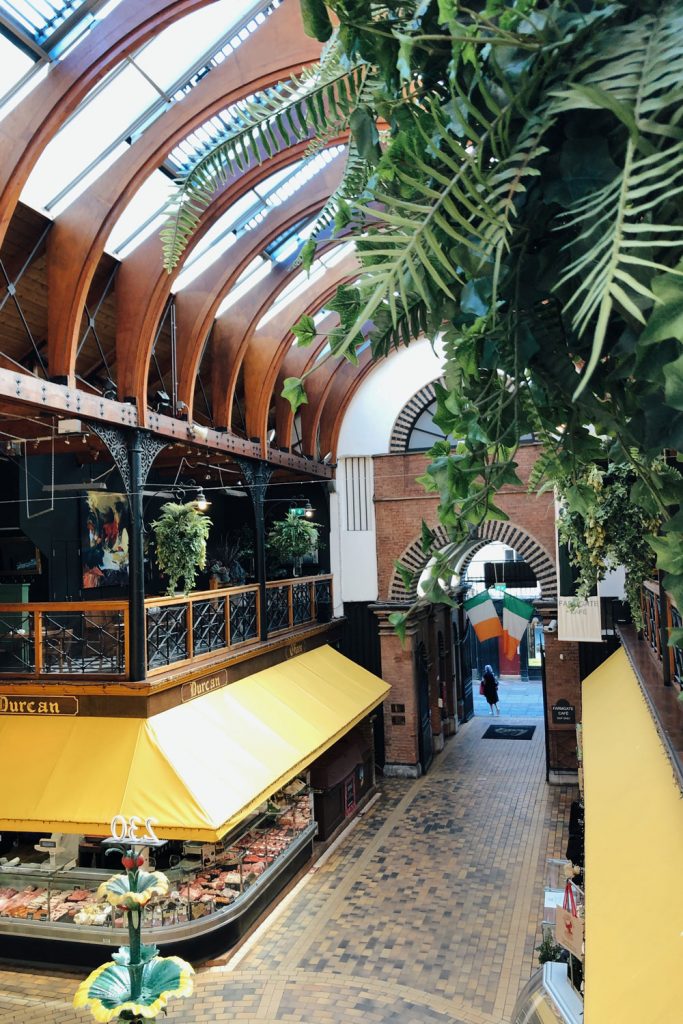 The Farmgate Cafe
Upstairs in the English Market (which is worth a visit in and of itself) is this lovely little cafe – we needed a quick breakfast before we headed down to Kerry and I immediately suggested this to a starving Matt (I'd been before with my friend Amanda, who lived in Cork). Simple, delicious food.
Three Fools Cafe
This lovely little spot is almost like a pop-up in the middle of a pedestrian lane but seriously, some of the best coffee we had on the entire trip!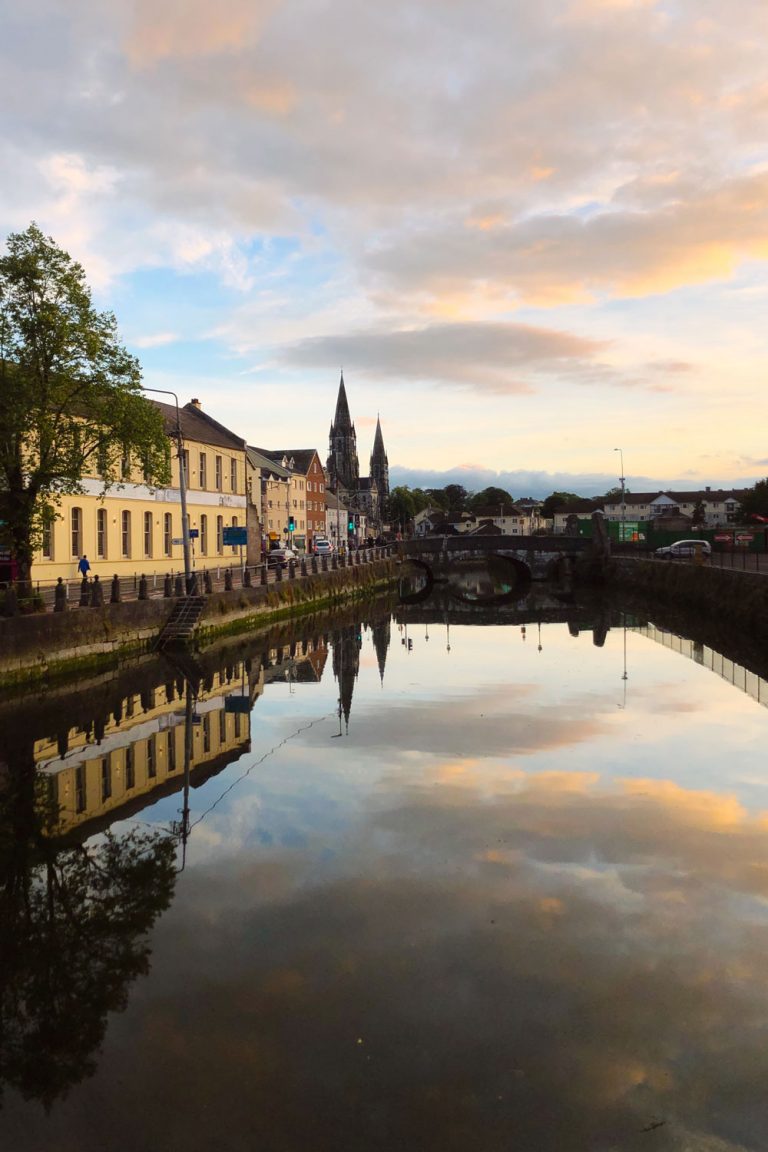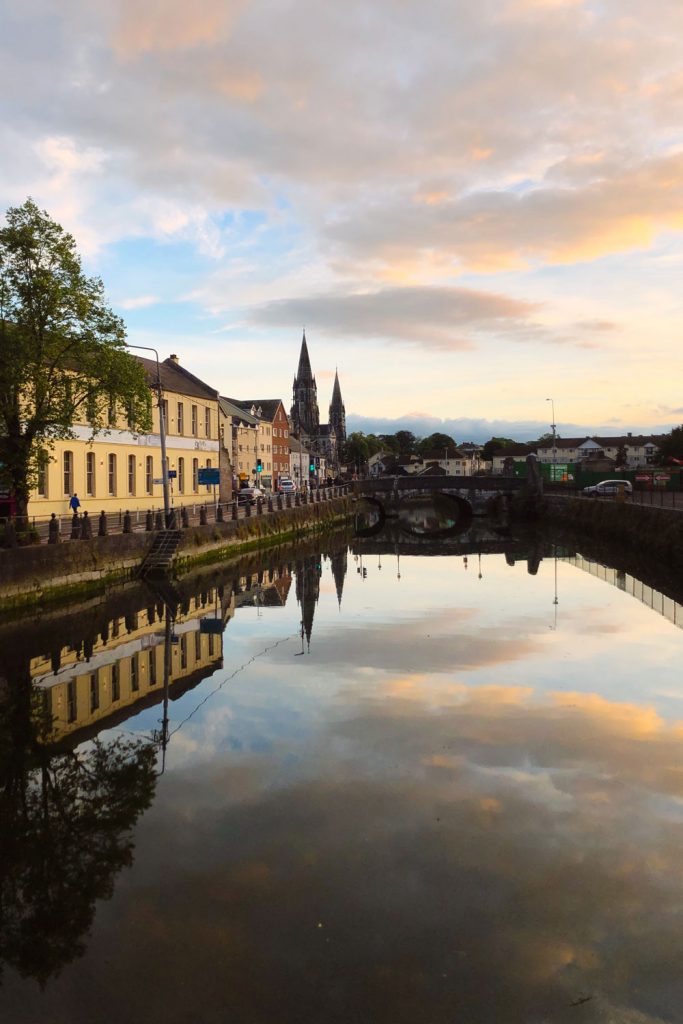 Orso
I came here with my friend Amanda a few trips back and I loved it – kind of a Mediterranean slant and everything was super tasty!
Paradiso
I asked my two friends (and fresh newlyweds) what their top pick was for Cork and they both said Paradiso, a vegetarian locale with a stellar reputation. Amanda is veggie but her husband Dave isn't, but they both said it was easily the top pick in the city.
Ring of Kerry
This is officially one of my favourite places in Ireland after getting to properly experience it for the first time this last trip (I'd only ever dipped my toe into the Kerry experience on a quick one-day tour years ago) and it has incredible food to go along with its amazing natural sites.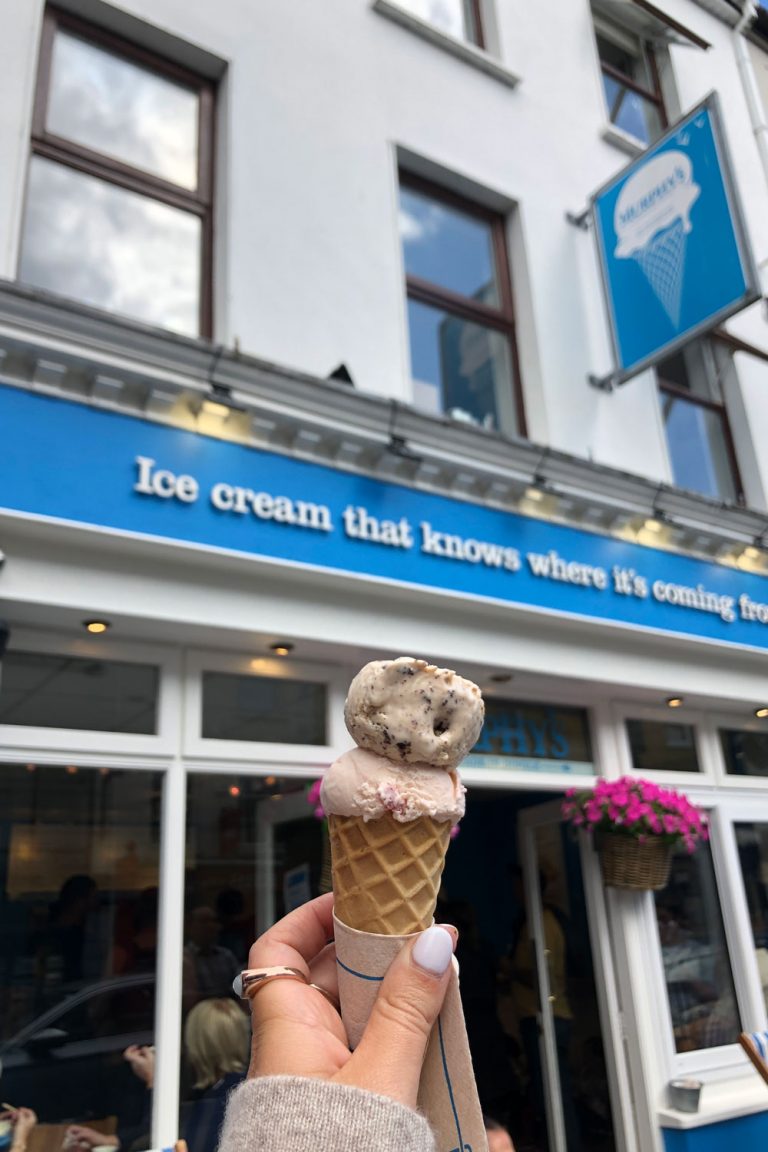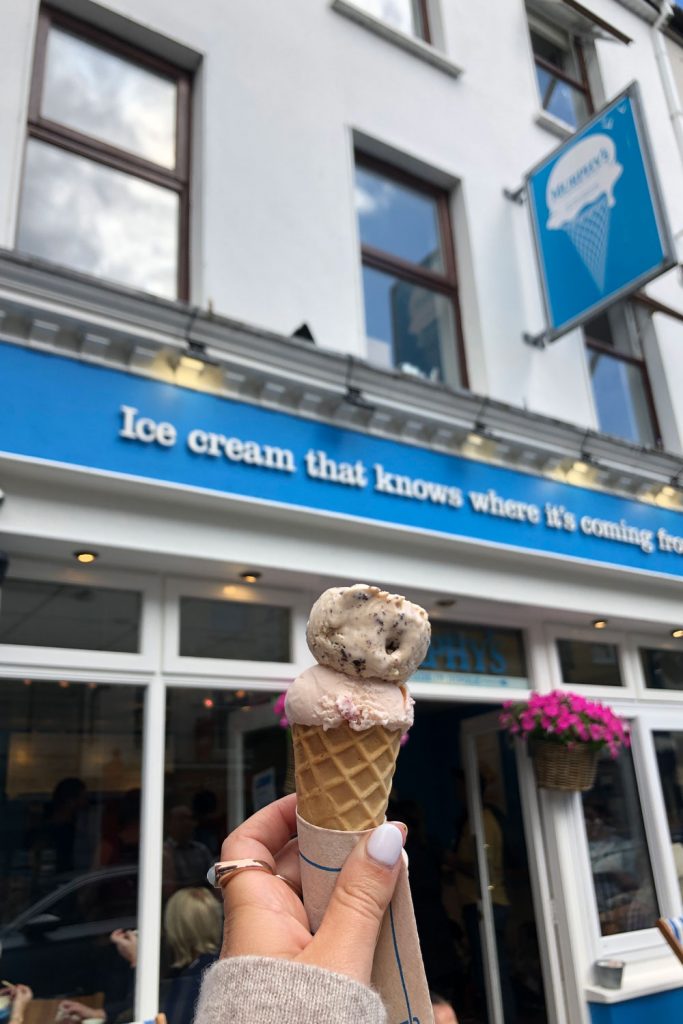 Murphy's Ice Cream
There are a few Murphy's locations – the original location is in Dingle, but they have a location in Killarney (usually the first point of entry to the Ring of Kerry), Galway and Dublin as well! Ireland is really one of the only places I can have ice cream without having a tummy ache, so naturally I have it at every opportunity.
Boka Restaurant
In lovely Kenmare (one of Kerry's famous gorgeous villages), Boka is a good stop if you're wanting a quick lunch while doing your Ring of Kerry drive.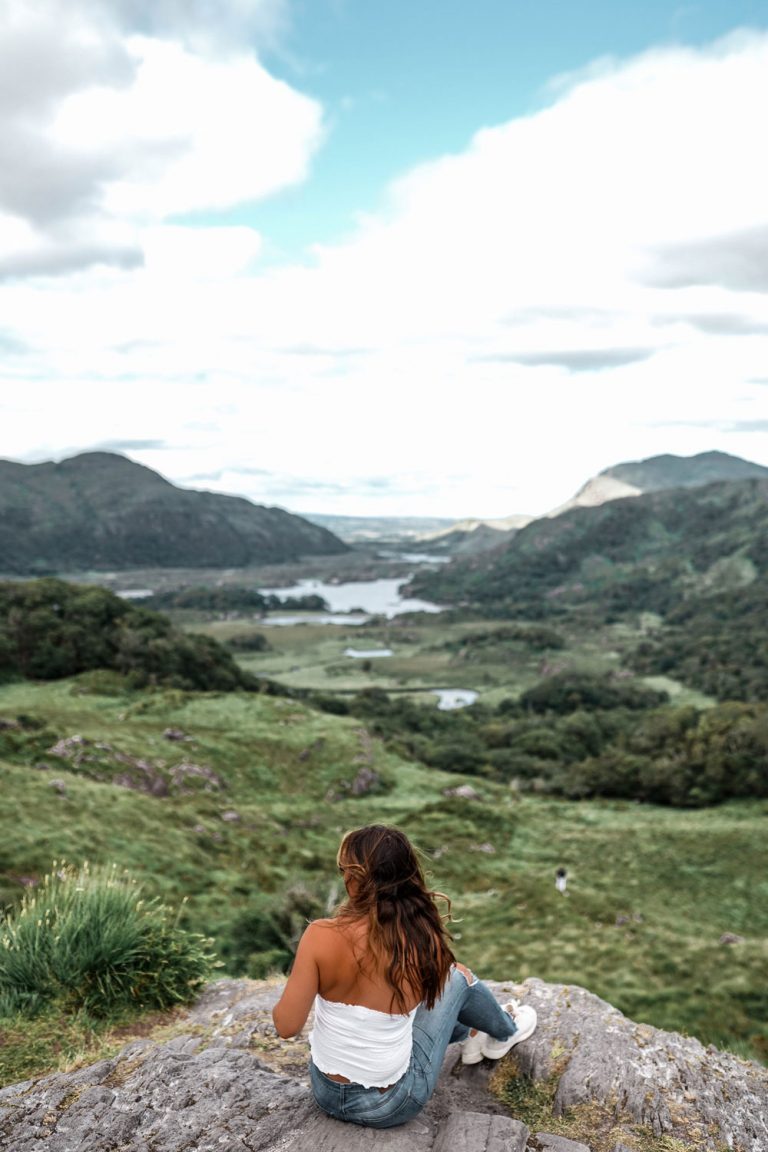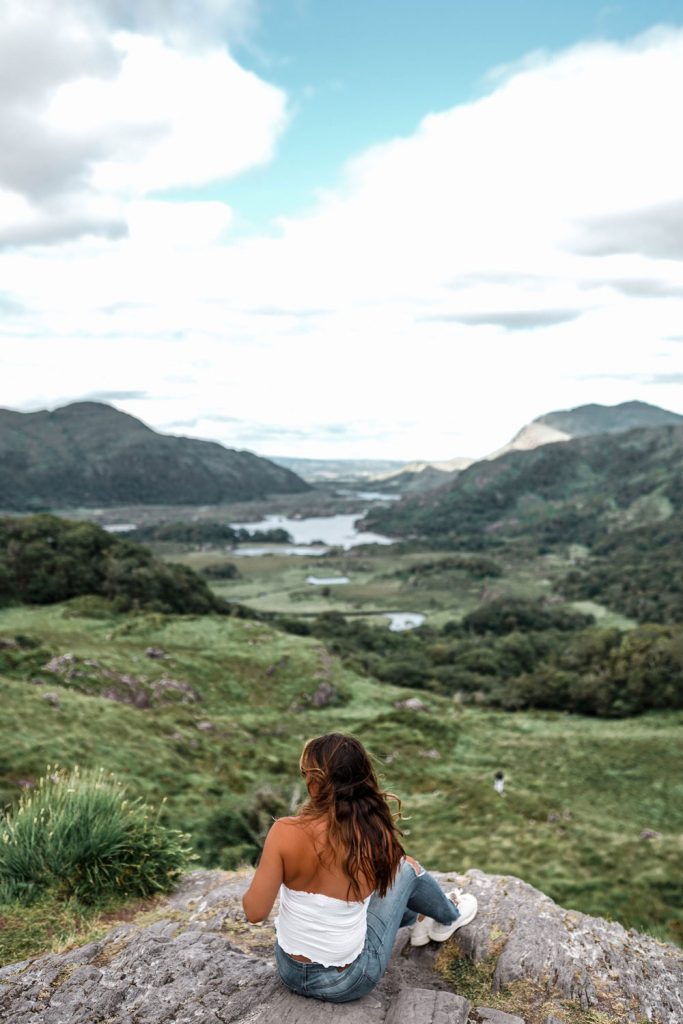 Ladies View Industries (Cafe)
Matt desperately needed a coffee at this point of our ring adventure so we stopped here out of pure necessity after taking in the Ladies View literally right across from the cafe (as pictured above). Matt said it was one of his best coffees of the whole trip surprisingly! He does take them iced but based off of the espresso alone, he said it was surprisingly so tasty and the pastry snack we got was also really lovely.
Caherdaniel Cafe & Garden Centre
Another great cafe option set in a gorgeous garden centre! Caherdaniel is one of my fave places I've ever been so would recommend spending some good time here.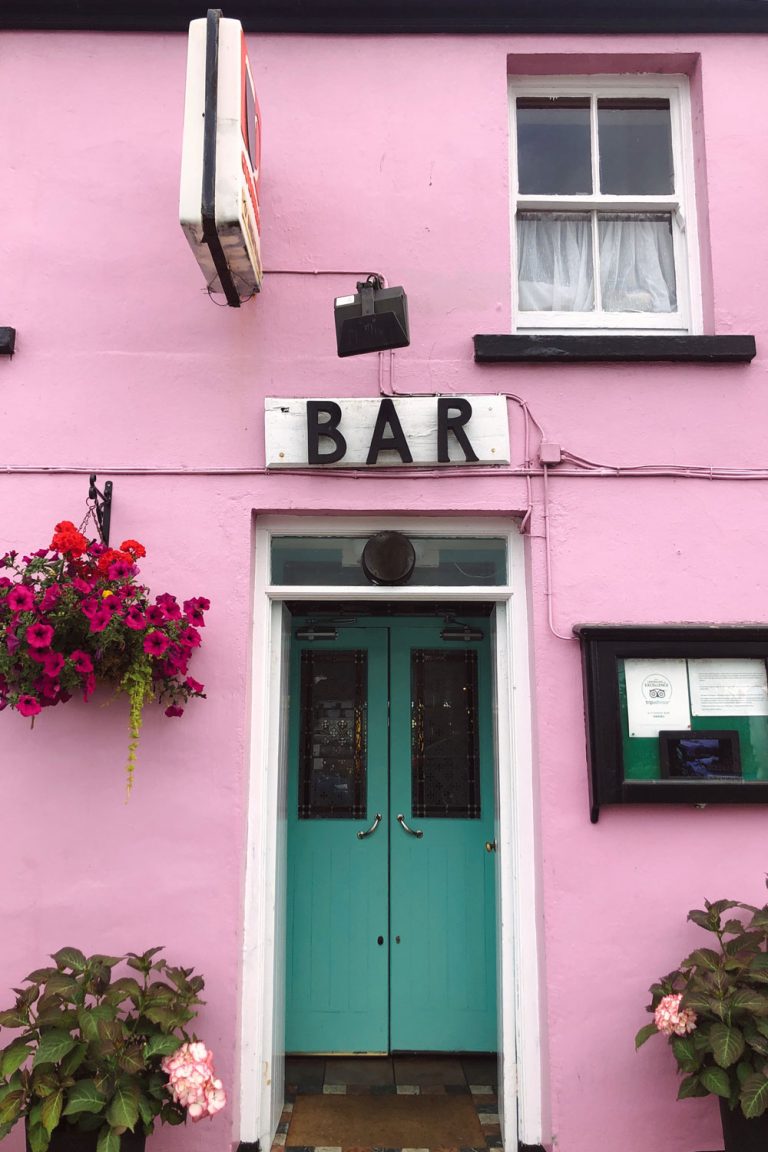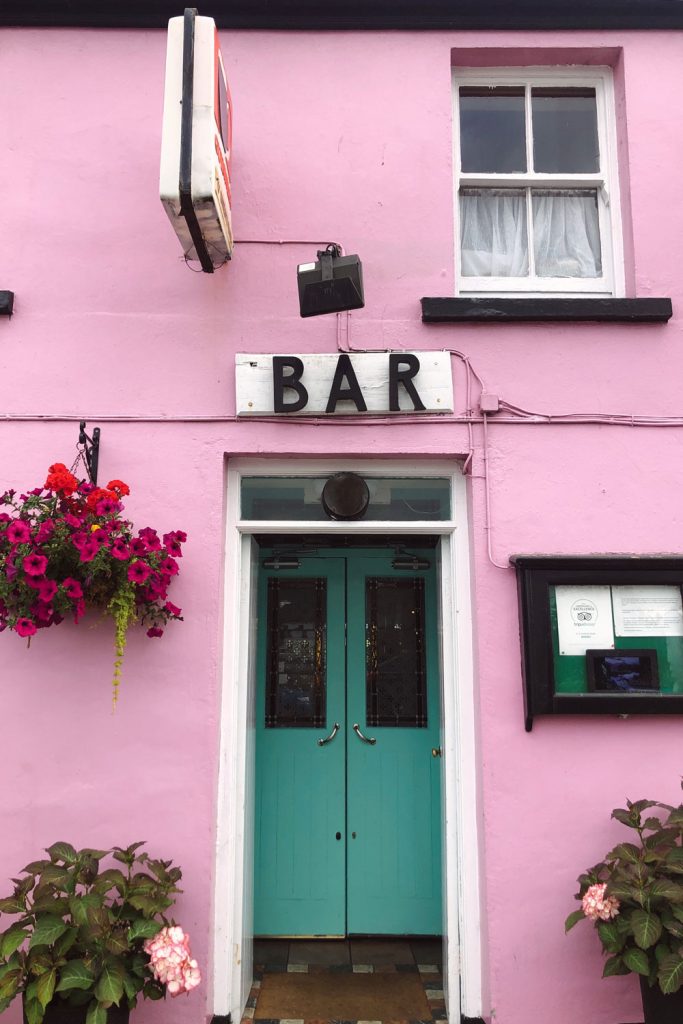 Any Sneem Pub
As you guys know if you read my road trip guide to Ireland, I unexpectedly fell so in love with the little village of Sneem and noticed there was the cutest stretch of pubs there – I looked them up afterwards and literally all of them have seriously stellar reviews! So if you want a snack or pint on your drive down, all of these would be perfect (in addition to having the cutest photo ops).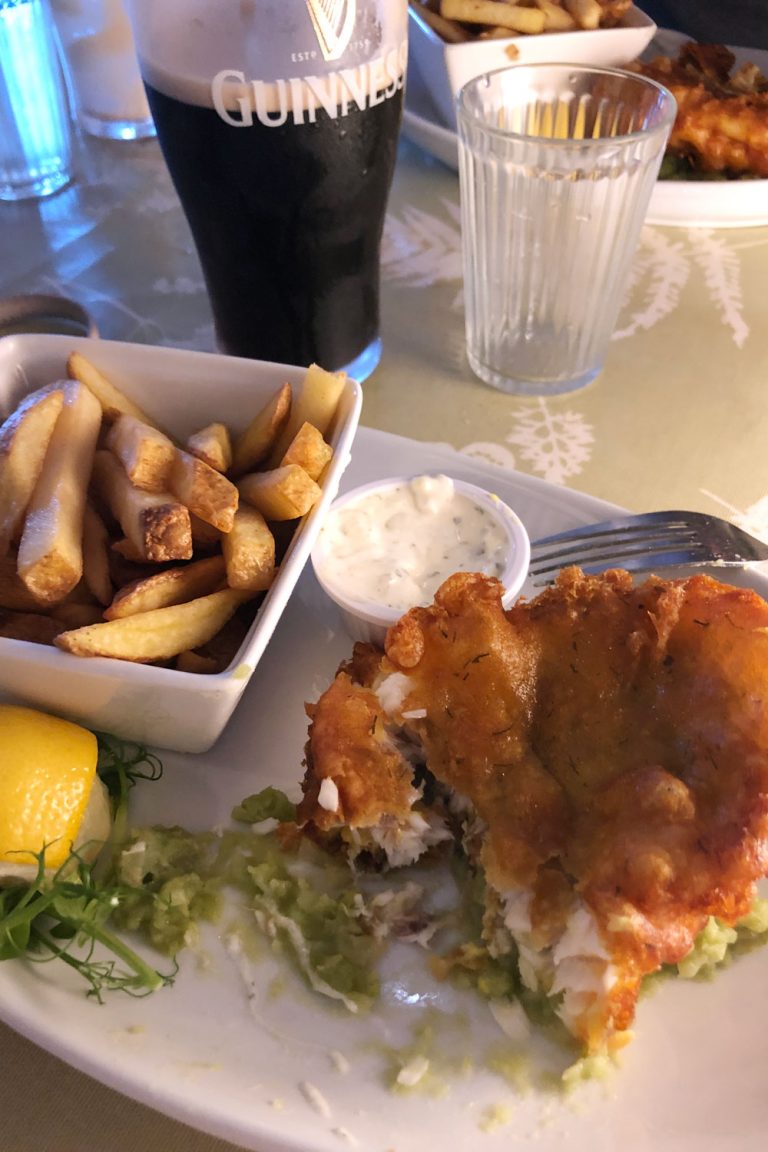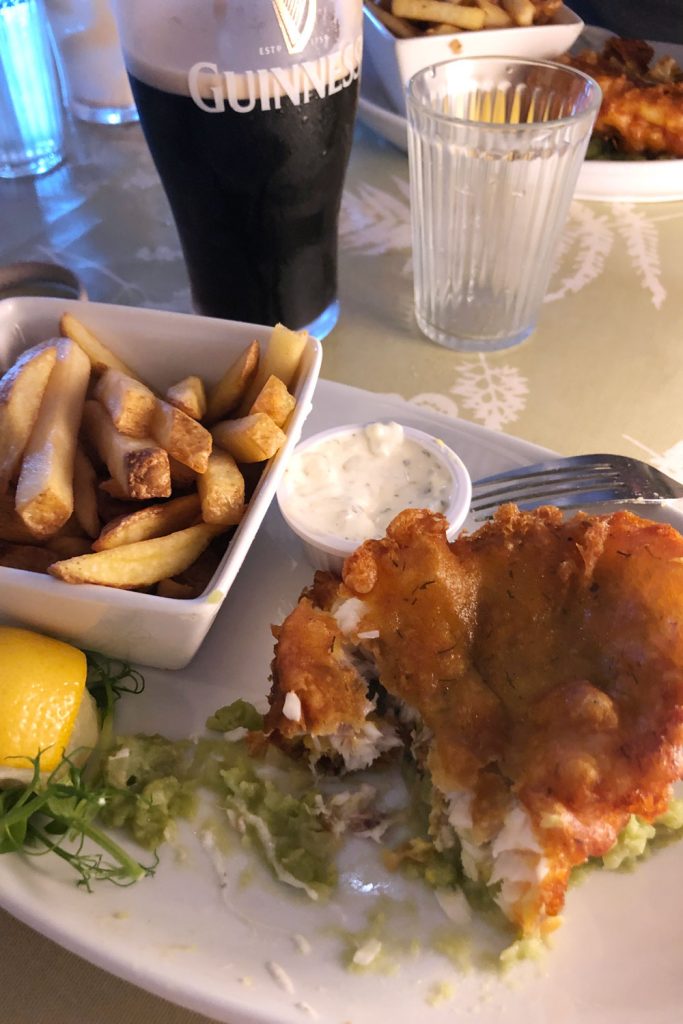 The Blind Piper
This was tied for first place along with Hooked for best fish & chips of the whole trip! We had to race down here because they close down their kitchen at 8:30 so literally tore down there after checking into our Airbnb and had the most delicious, simple meal here.
Skelligs Chocolate & Cafe
Technically off of the Ring of Kerry and on Skellig Ring, we weren't sure about this chocolate factory because it seemed a bit on the touristy side but we were so wrong – first of all, they give the most generous samples ever, the chocolates are so delicious and they have a fantastic cafe to grab a coffee or snack before you jet off to explore the rest of Skellig Ring!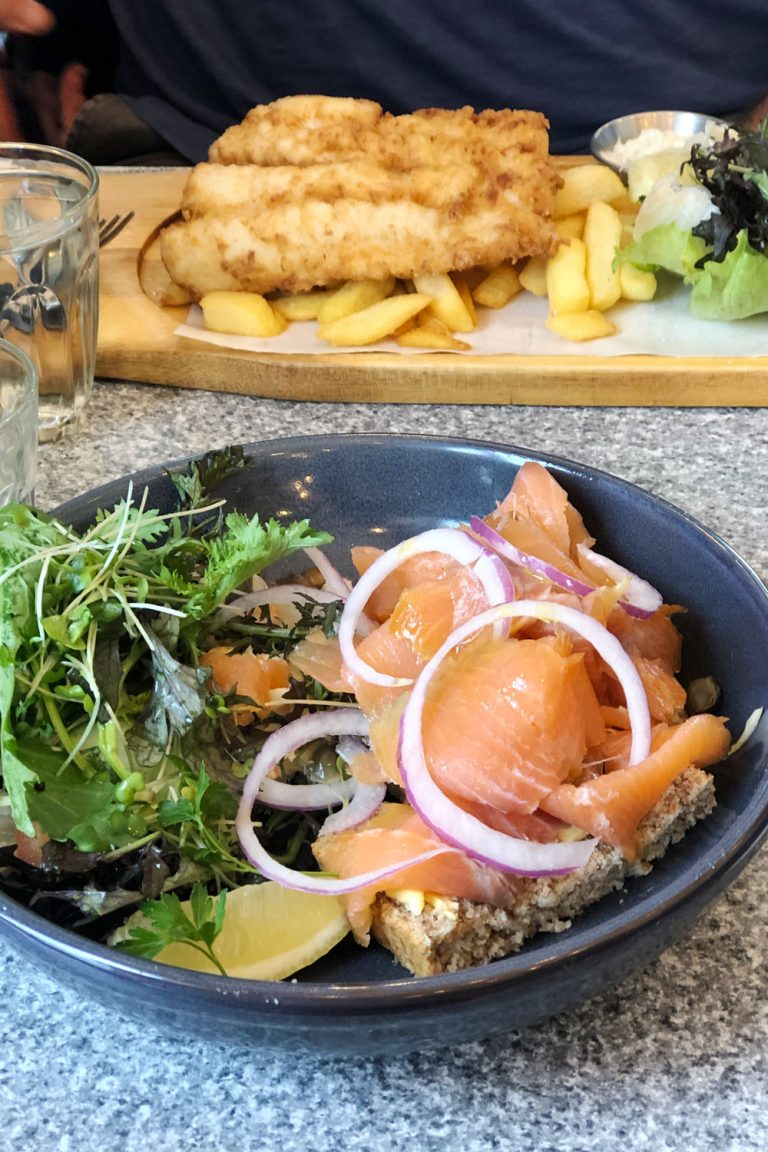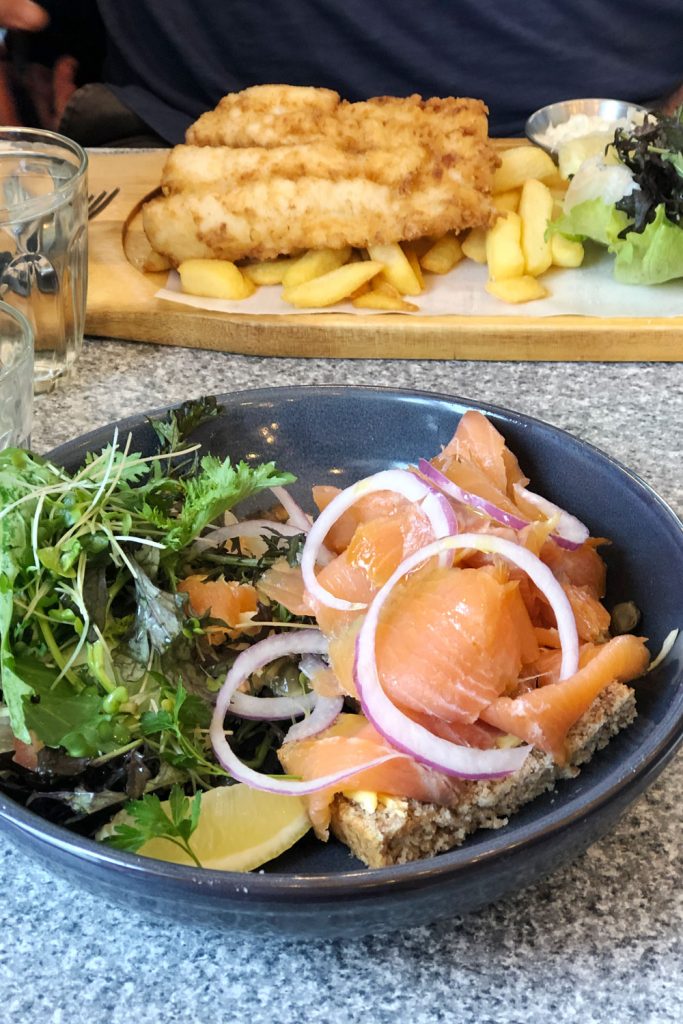 Smuggler's Cafe
To be fair, Portmagee doesn't seem to have a ton of incredible food options but I really liked this lovely cafe. If I'm ever in doubt in Ireland, I always get the open-faced smoked salmon on brown bread option – almost every cafe or pub will have it and it's super simple! We needed lunch at this point and while this wasn't our absolute best meal of the trip, still very good!
Keating's Corner House
If you can hold on past Portmagee for lunch, this is supposed to be a fantastic place for food and all around atmosphere. Down the street is also Mike Murt's, which is a true old man Irish pub experience. We came in for a pint and their Guinness was creamy and perfectly poured.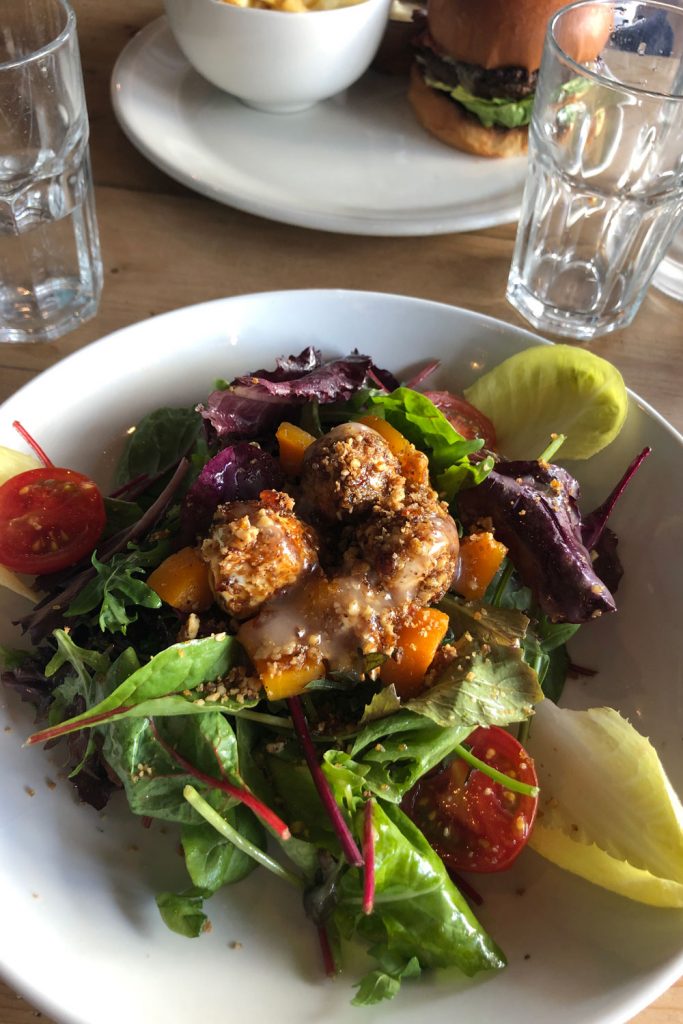 Market Kitchen Restaurant
If you're making the trek back up to Dublin from the Ring of Kerry, this is a good spot off the M7 (which you'll likely be taking back up to Dublin). We loved our lunch and were honestly not expecting much because it's in a furniture store randomly, but super good food and amazing coffee.
There are honestly so many other incredible options in Ireland for food – this is just a smattering based off our own road trip of must-eat places! One tip I have is if you're staying at an Airbnb in particular, ask them for their recommendations – being locals, they often will really know and direct you to the best places! See our Airbnb guide here if you're looking for accommodation. Feel free to pin the snap below for future reference, and don't forget to check out my Ireland category for all my many guides from the Emerald Isle!
All the photos from this post were edited with the Landscape Preset from The TVOB Presets Classic Collection.