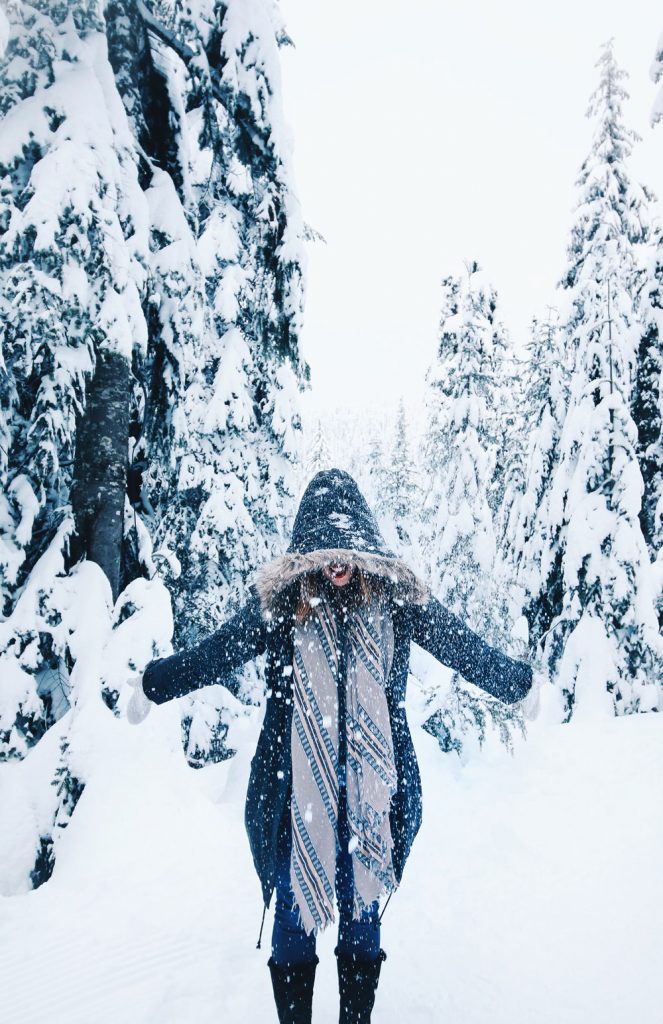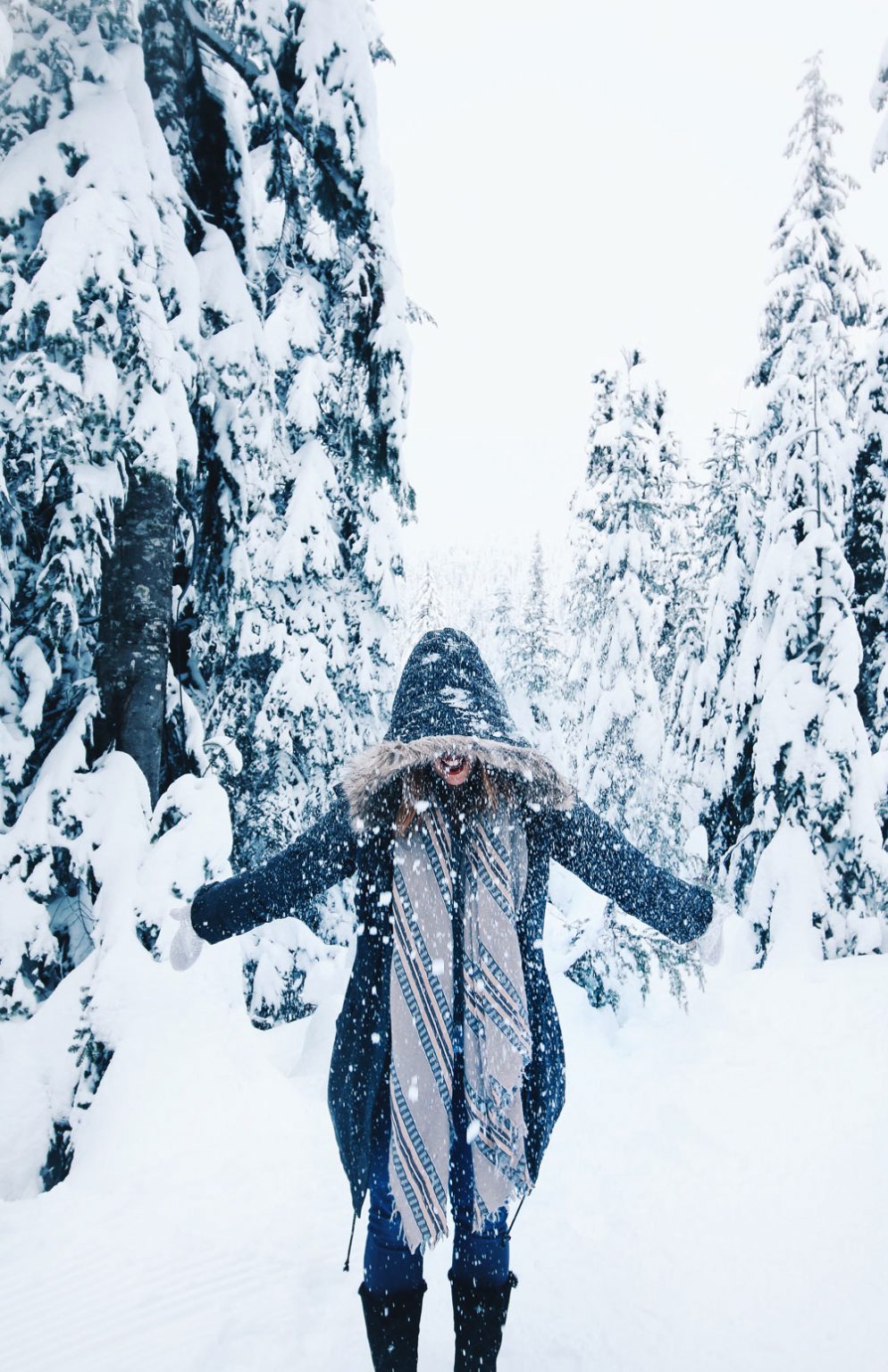 It's officially here! Literally my favourite time of year…the holidays! Sorry for a bit of radio silence on here but as I was prepping for my biggest holiday giveaway series yet (seriously, can't wait to share it all!) and coming off of the series of trips that had me away from home for a couple of months, I thought I'd take advantage of this transition period and take a little break to focus on some other work before kicking things back up to full speed here on the blog. If you've been a reader for awhile though, then you know the holidays is not only my favourite time of the year personally, but one of my fave periods of the year to create content for so buckle up!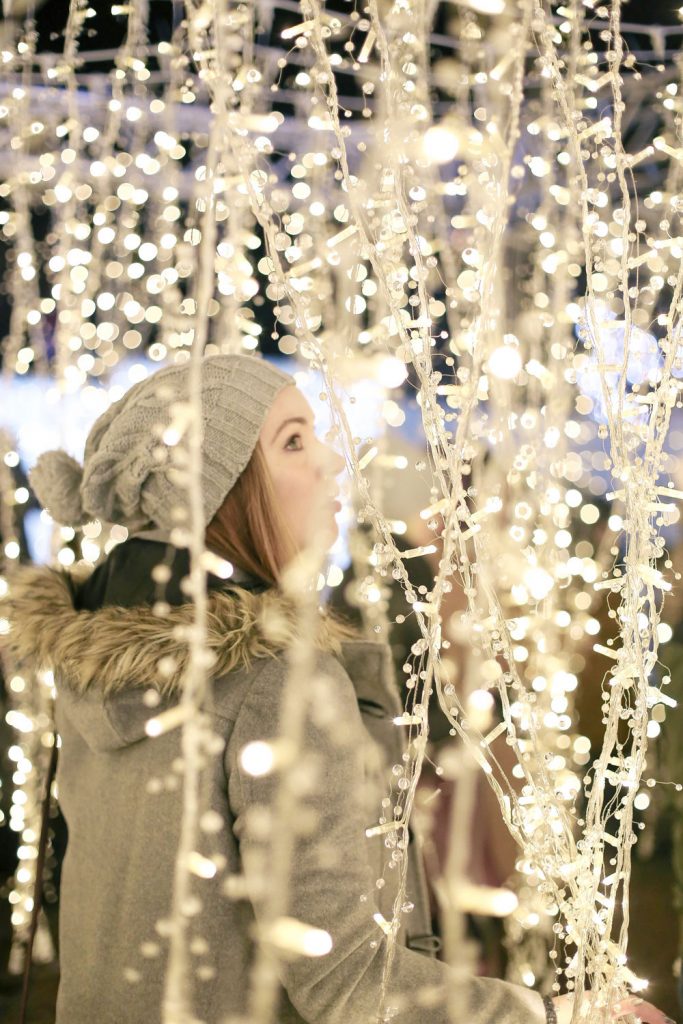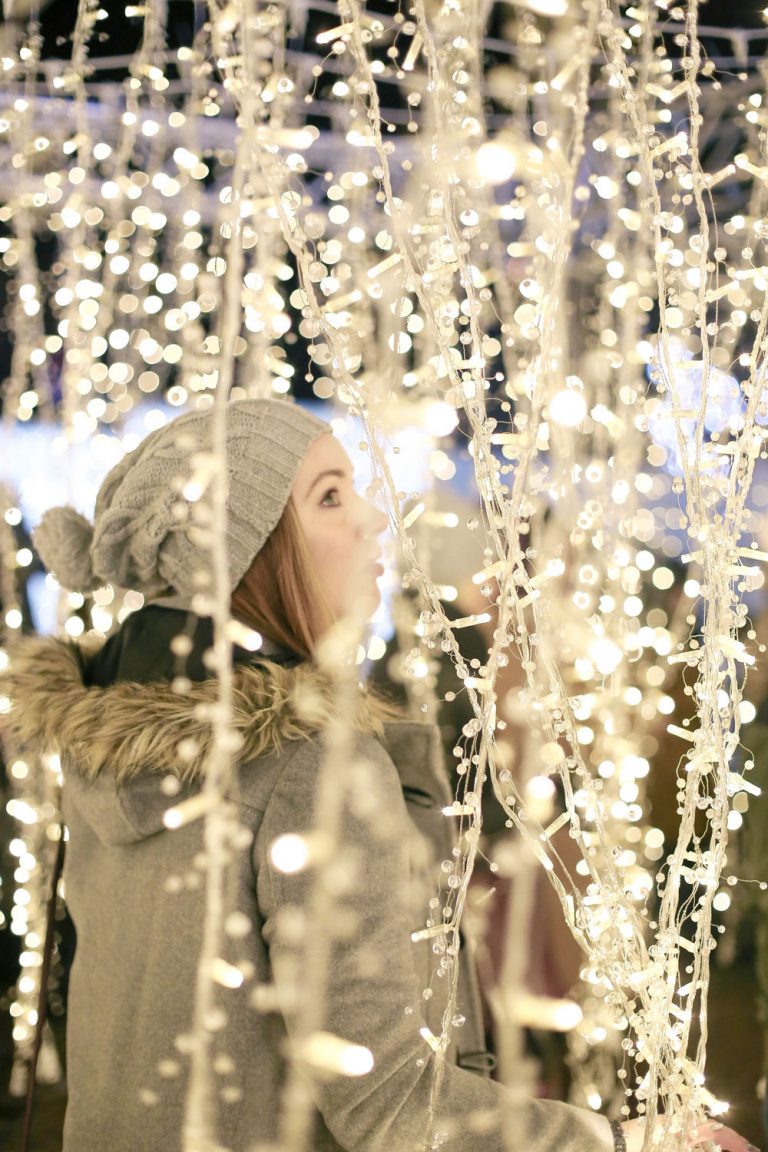 Being the dorks we are, at the onset of every season Matt and I like to plan out our "bucket list" of things we want to do for the next few months. It's really more just an excuse for us to plan out fun date nights either for just the two of us, or things we can plan out with our friends or family too. Whether it's a ski day, having a "blanket fort" day (did that last Sunday) or trying out a new restaurant, 12 years into being together, it's important for us to plan out these fun things to break out of our routine! And there's no better time to do that than during the holidays.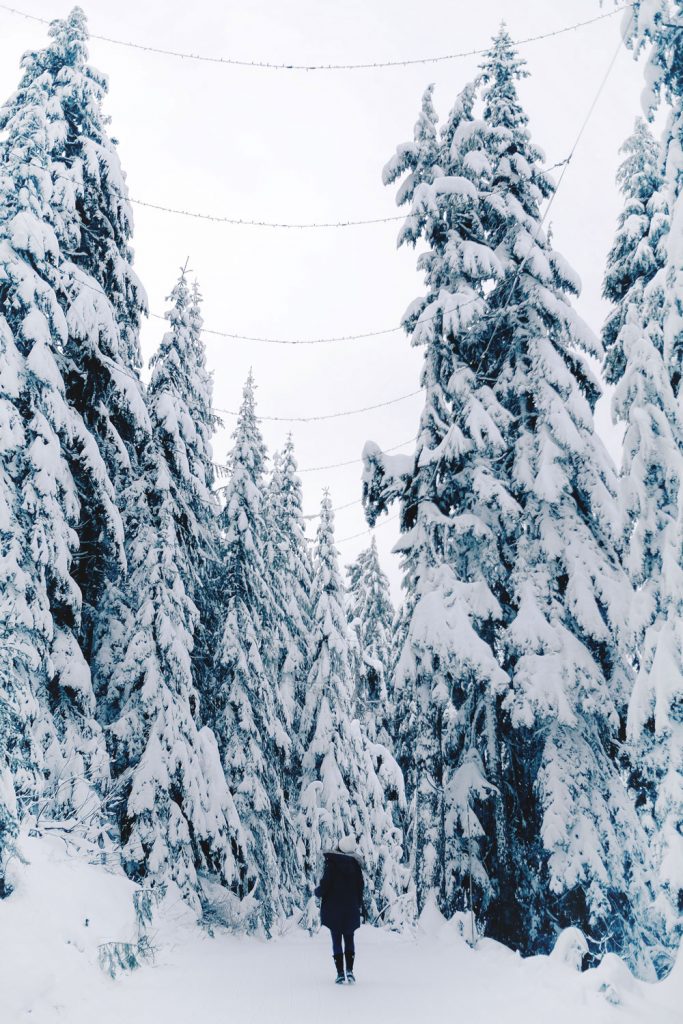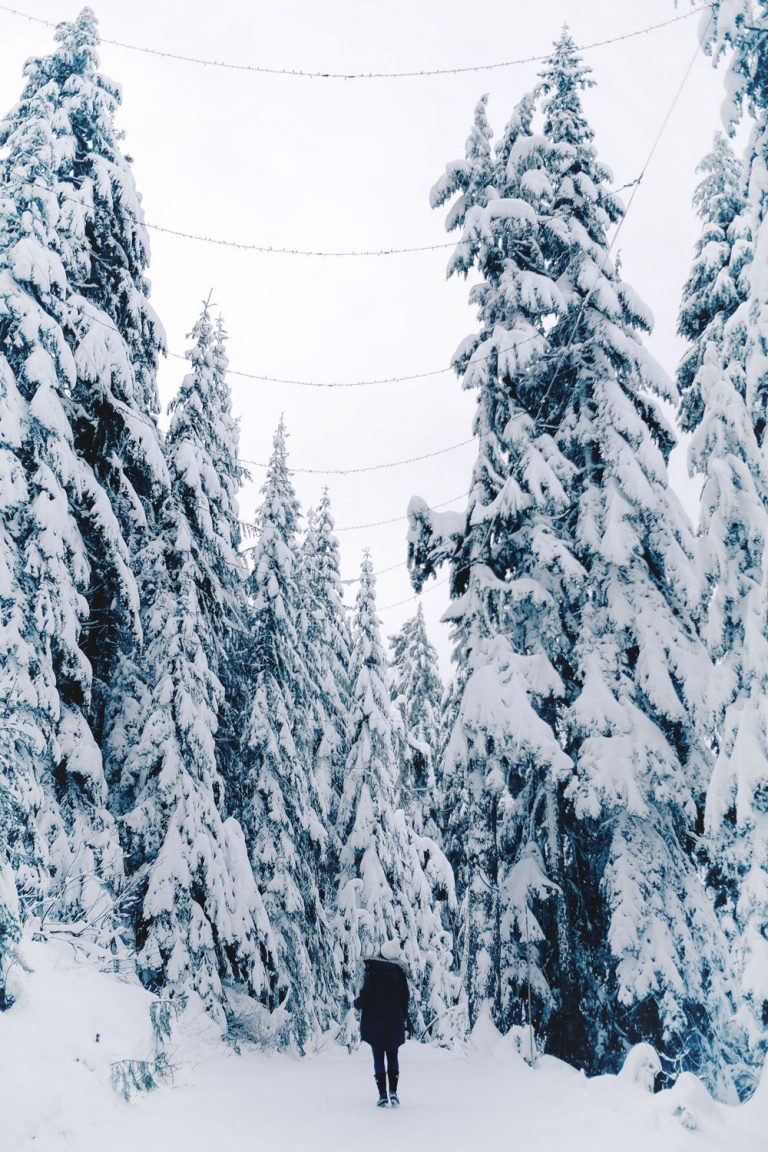 I'm sharing my top 8 date night ideas in Vancouver for locals and visitors alike this winter, but hopefully if you're out of town this will still spark some ideas for similar events/activities near you! So whether this is a date with your significant other, with your best friends or with your family, here are my fave 8 things to do in the city this holiday season!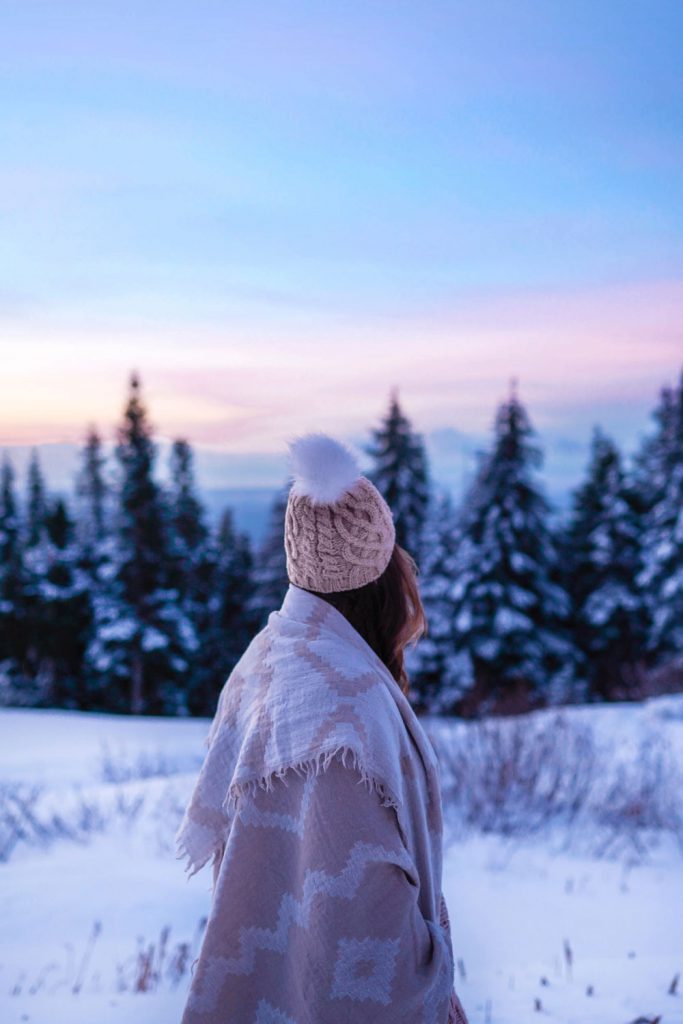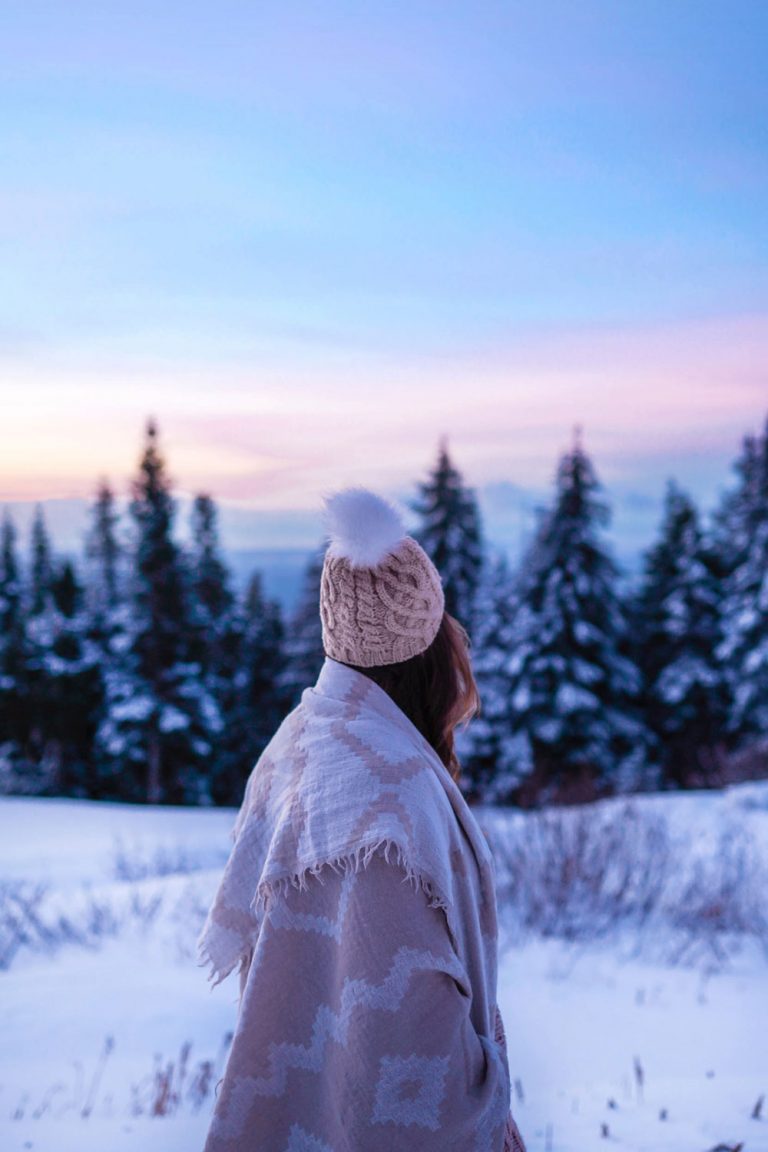 Peak of Christmas at Grouse Mountain
So speaking of dates in a more general sense and not just in a romantic sense, this is me and Alicia's annual date (along with the lovely Julia from Grouse Mountain). We head up every year and take in the gorgeous lights, from the light tunnel to the strings hanging in the snow-covered evergreens.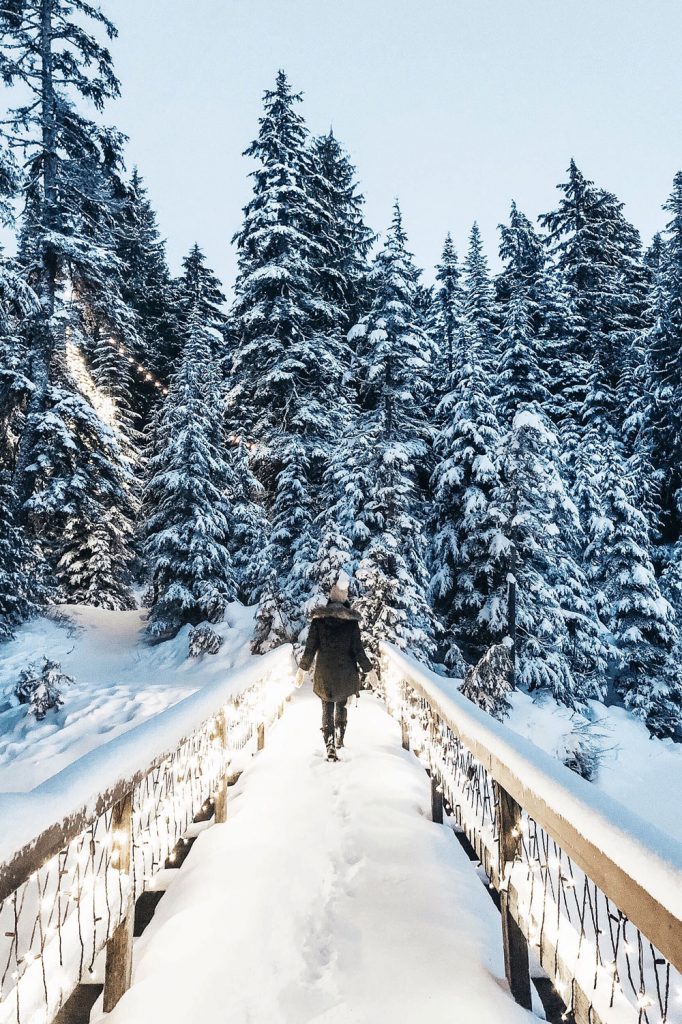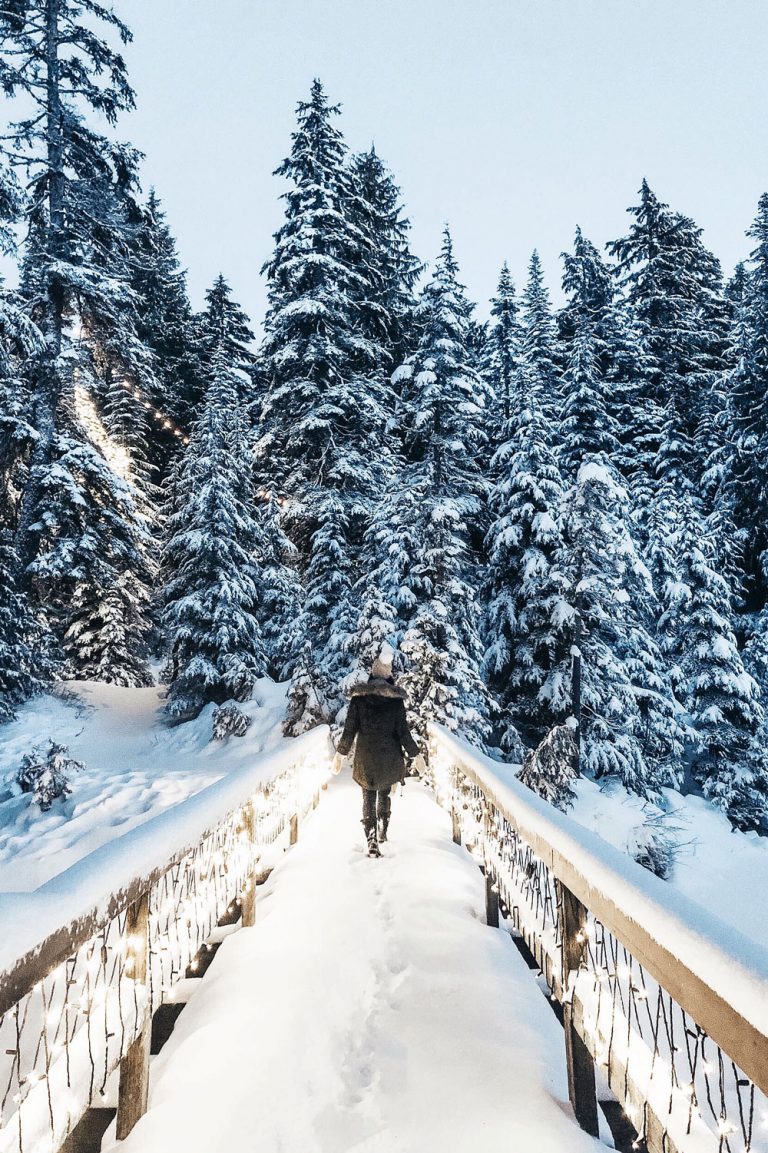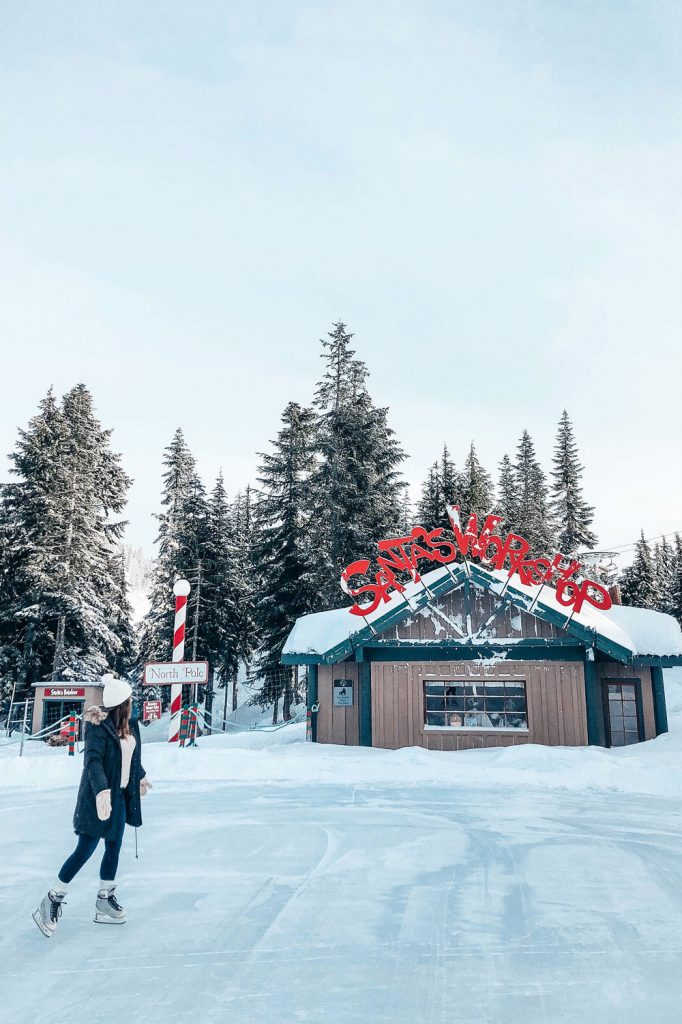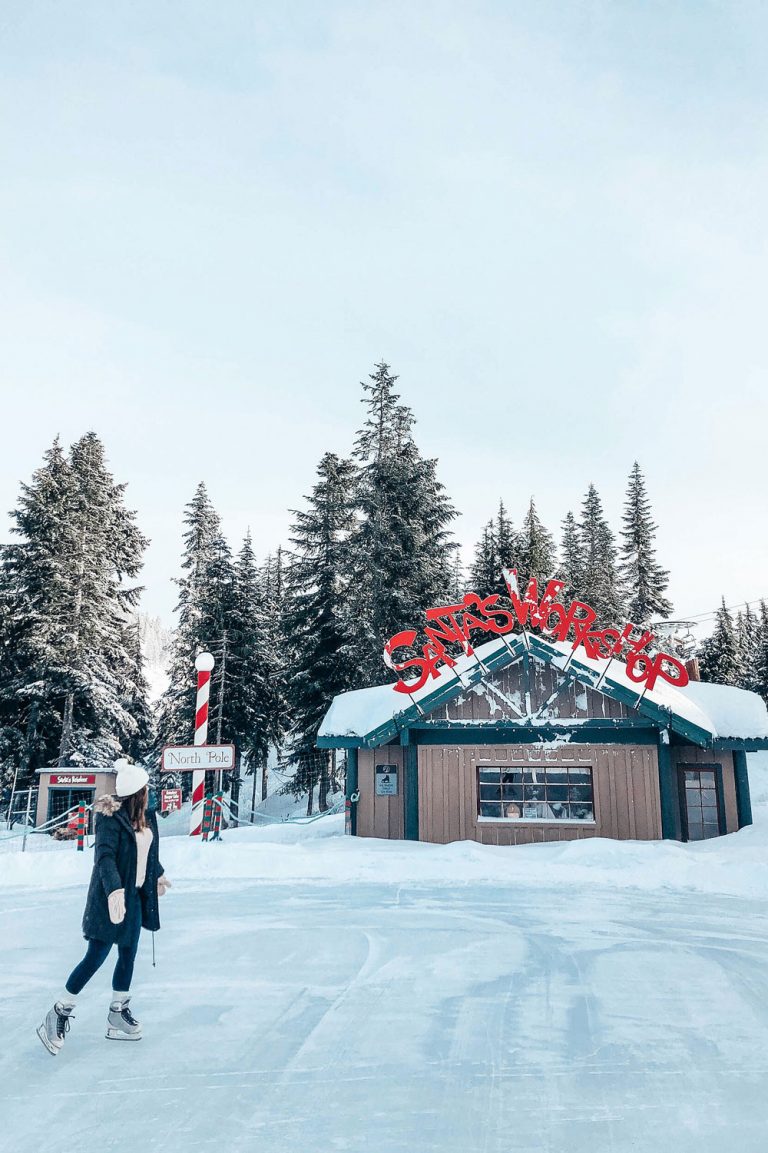 Oh, and did I mention there's a skating rink, snowshoeing, reindeer, festive movies playing and much, much more? Whether it's with the family (this would be my personal pick if I had young kids) or with other loved ones, this is probably the thing I look most forward to and that gives me all the holiday feels. You can get tickets here, it officially opens tomorrow!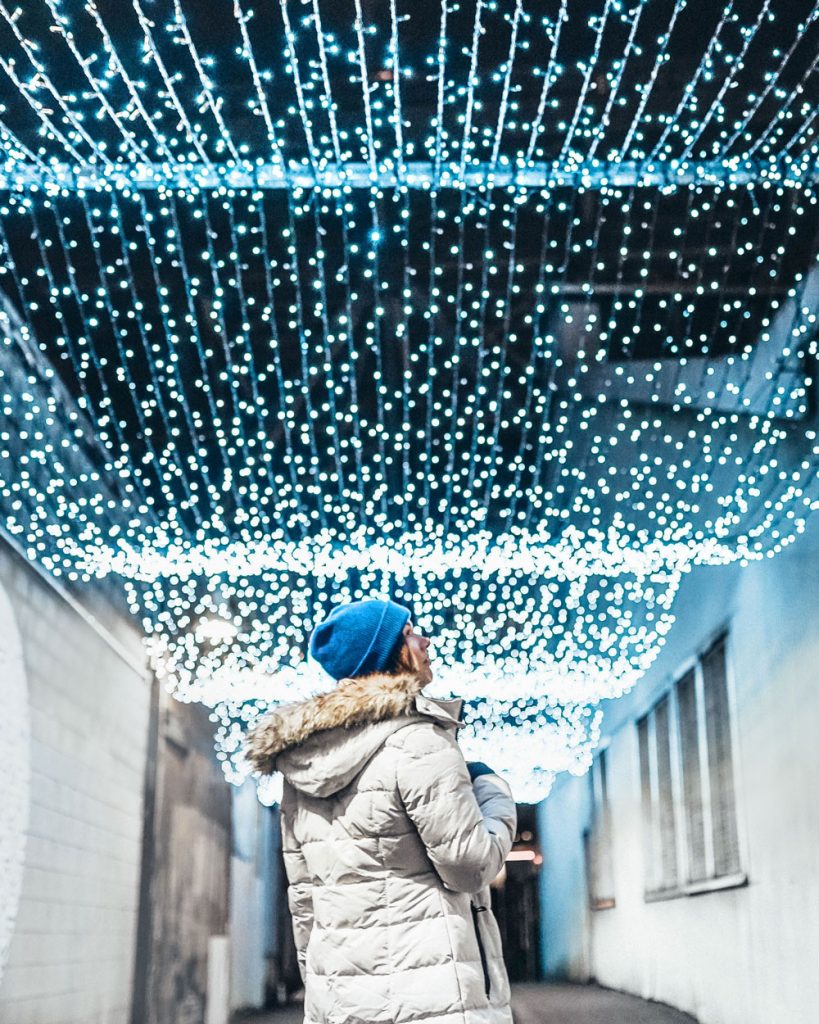 Granville Island
I have to rep my home! We live just off of the island so we're literally here most days (so if you ever run into me doing groceries or running errands, say hi, literally there all the time!). Funnily enough, after uni both Matt and I moved home to our respective parentals for a bit (mine in North Van, his in West Van #northshorebubble) and our favourite date was to bike or drive over to the island – it was always our dream to live here and now we have been for the last 7ish years! It's our favourite place, and I love how it transforms for the holidays. I shared a full guide here that details all my fave things to do on the island in the holidays but other than taking in the lights, I'd really suggest going to the Kid's Market and buying a gift for a kid in need (they have a Christmas tree where you can find a kid's name and age and then you can drop off the gift nearby!), having a cocktail at Liberty Distillery, listening to the amazing buskers and getting a coffee or tea from JJ Bean or Granville Island Tea Company and a festive arrangement from Our Little Flower Company! There's also always plays, comedy shows and fun events happening on the island. See my full guide here!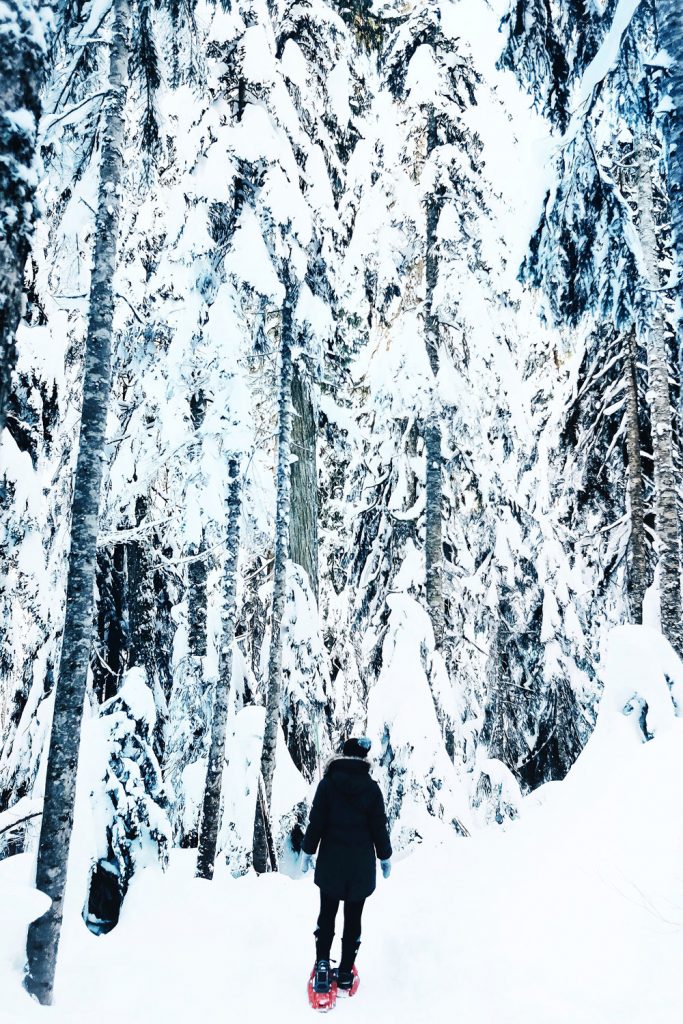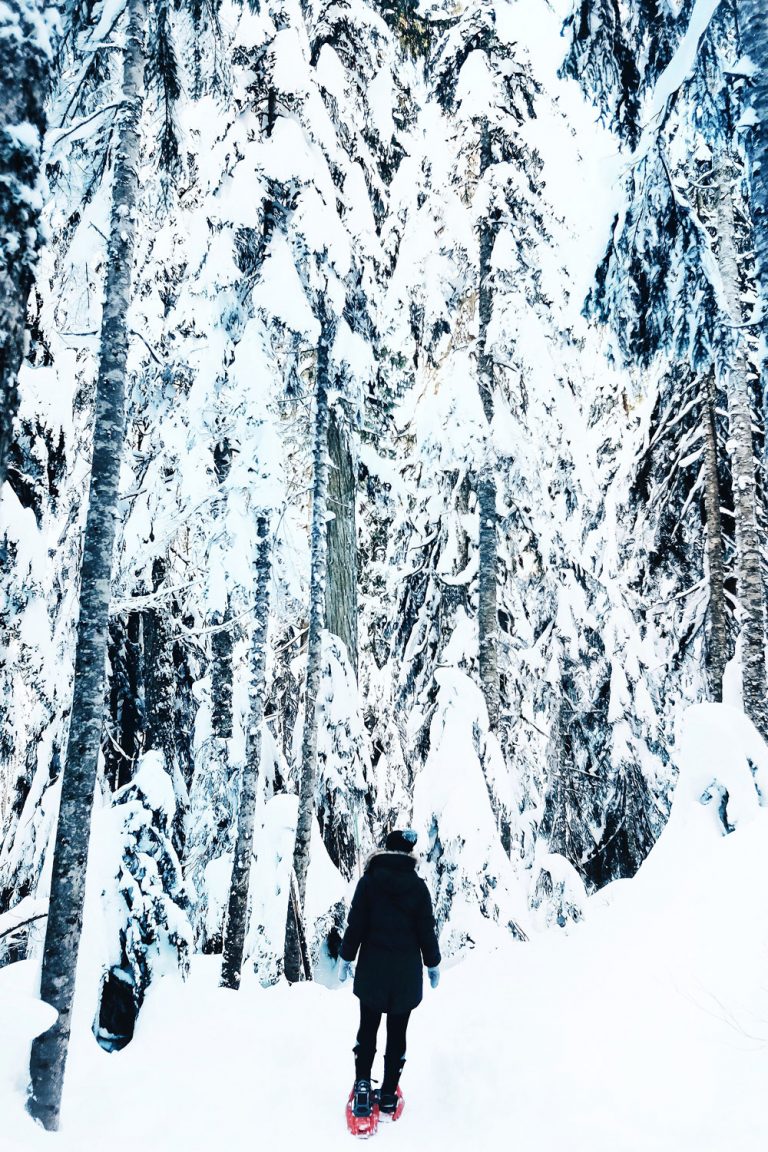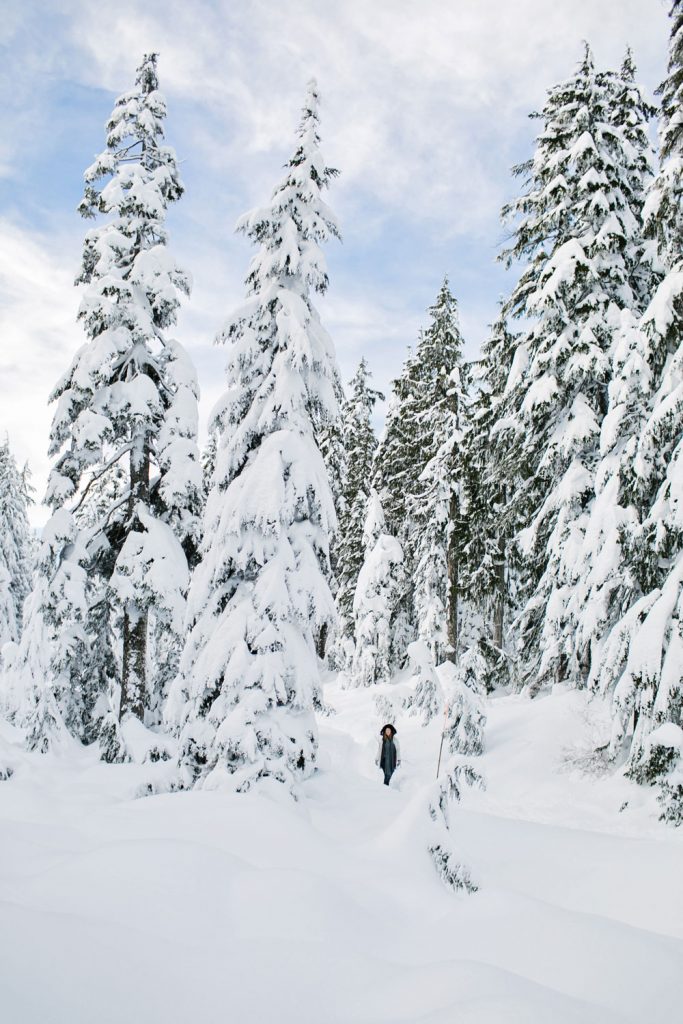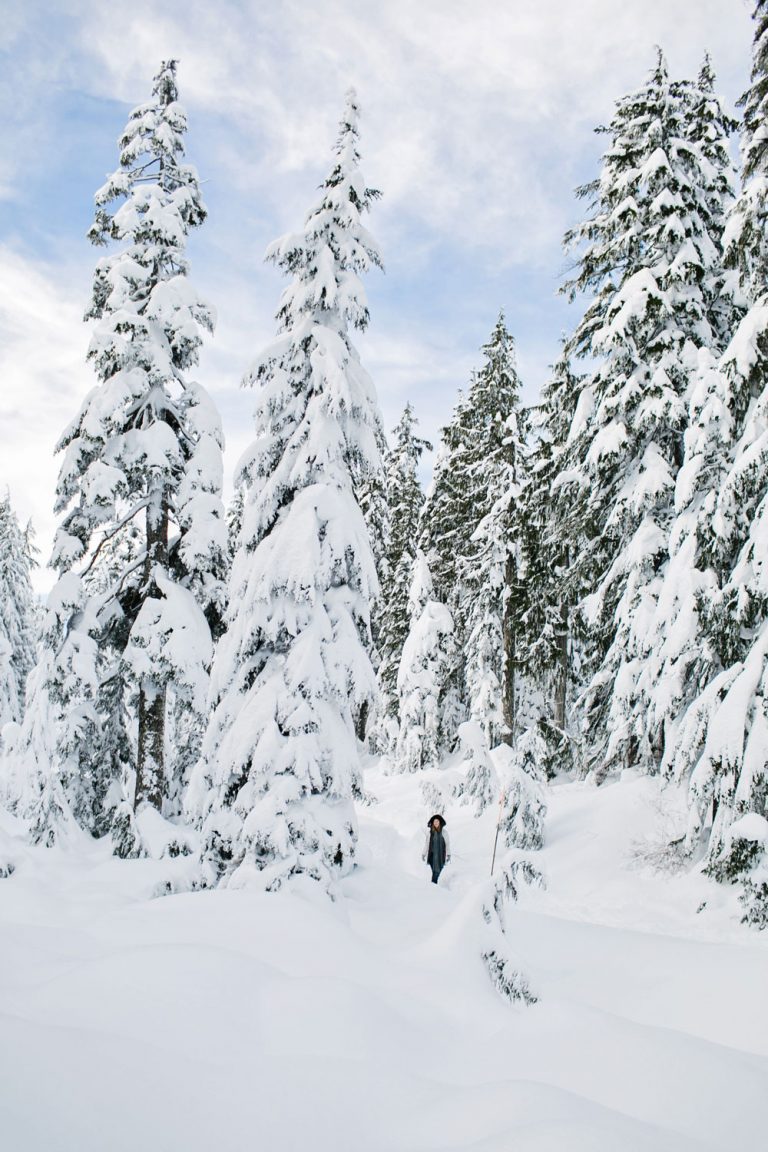 Snowshoeing, Tubing or Skiing on Cypress Mountain
Take your pick but get up in the mountain! As someone who used to (and still does, but to a much lesser extent) suffer from S.A.D., the thing that has alleviated my symptoms the most has been getting back in touch with one of my biggest passions: skiing! I used to be a big skier when I was a kid and then when I grew out of my skis I kind of just fell out of it. I've been really committing to getting up the mountain more, but even if you're not into skiing (downhill or cross-country) or snowboarding, snowshoeing is such a fun way to explore the trails on Cypress Mountain, plus they have a tubing hill! So much fun. This is one I like to do with my girlfriends but Matt and I are also heading up this year!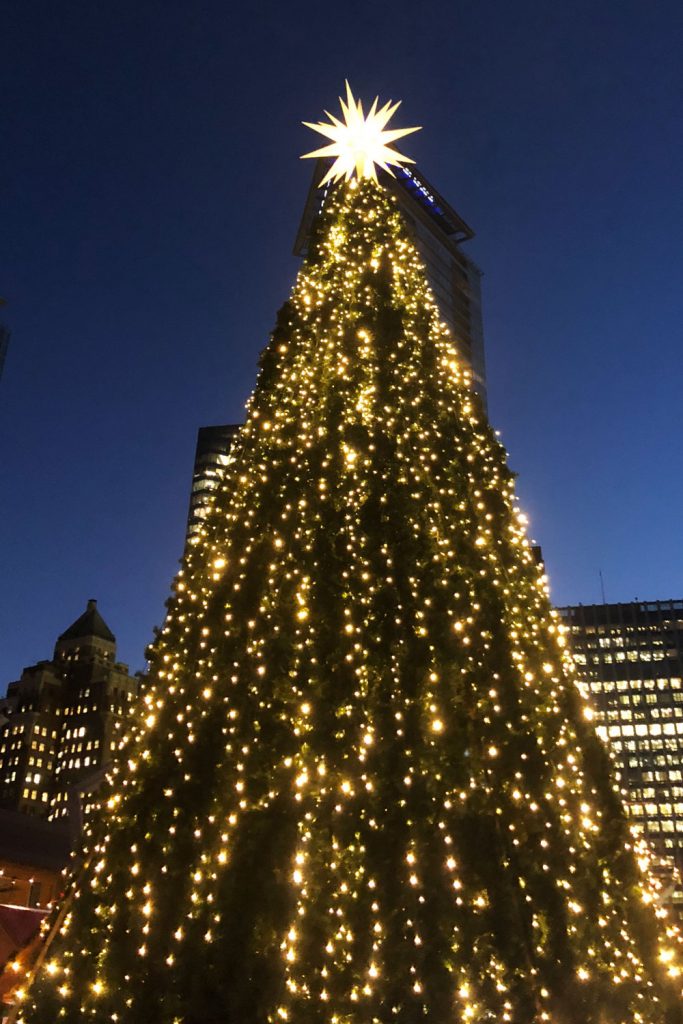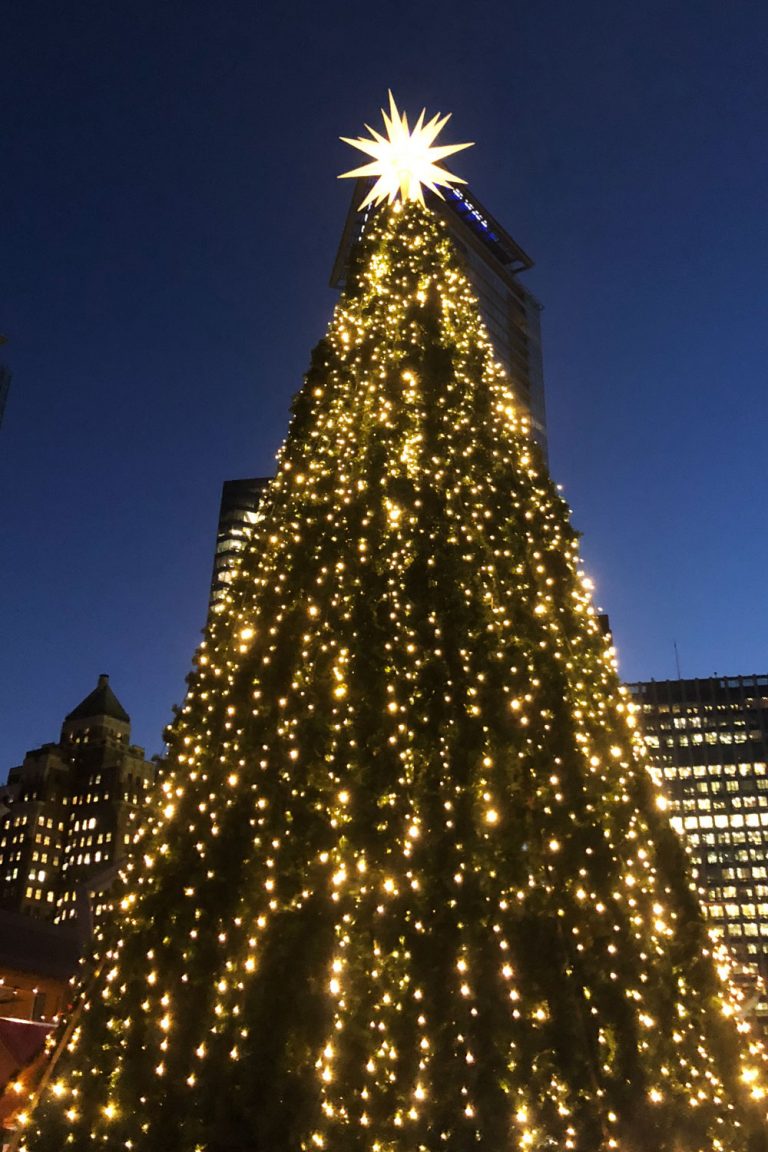 The German Christmas Market
This is something I do with Matt every year – we love it! I don't know why but something about mulled wine has a very strange effect on me – it's like I take a quaalude after having just one sip of it (not that I've dabbled in the quaalude world but you know what I mean). Maybe it's the fumes? Who knows but needless to say, I love it and have a very magical experience. I love checking out all the vendors at the Vancouver Christmas Market, the music, the food, the mulled wine of course and I also love that it's started a new little tradition for us, which is to buy a new ornament for our Christmas tree from their shop!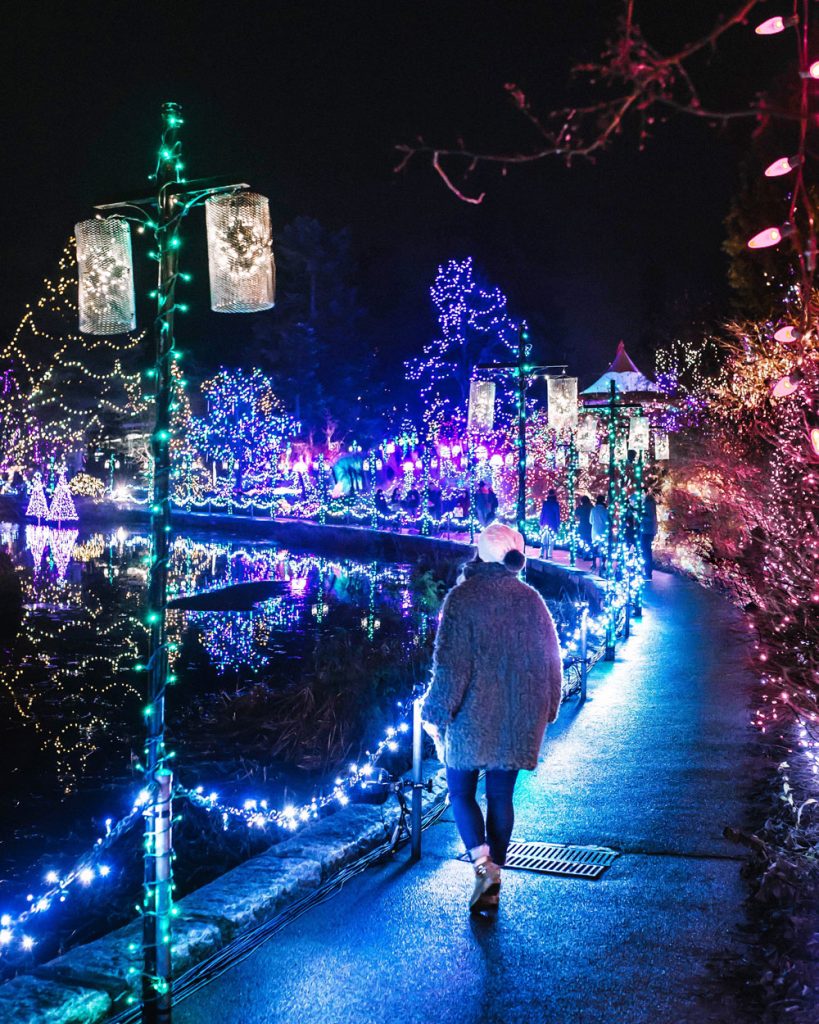 VanDusen Festival of Lights
VanDusen is pretty close to us so I love popping up to check out their Festival of Lights – in addition to all the gorgeous light displays, they also always have fun happenings, from a carousel to choirs and so much more! I love doing this one with my pals.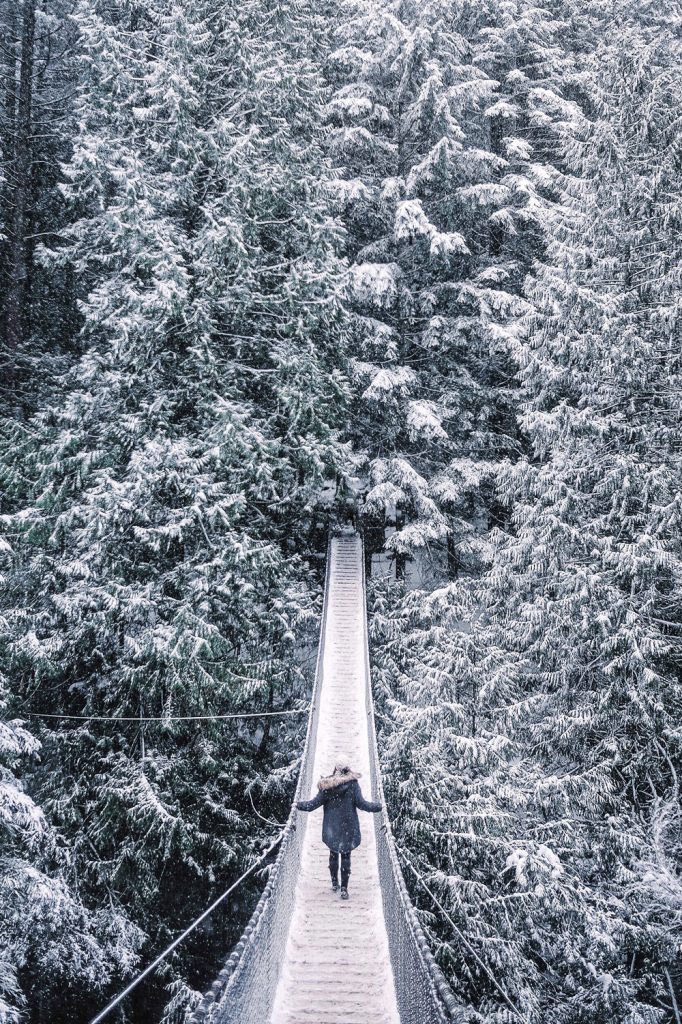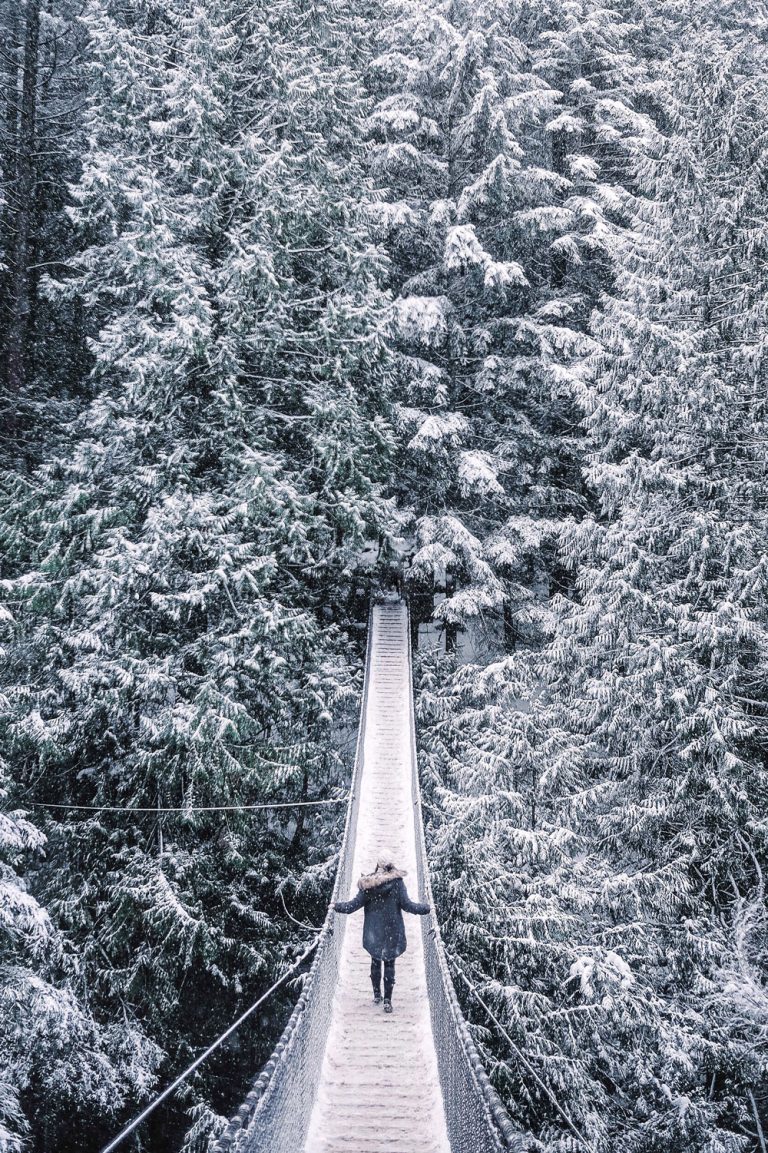 Suspension Bridge
I've never actually been to the Capilano Suspension Bridge despite growing up on the North Shore pretty much my whole life (hoping to change that this year), but being a Lynn Valley girl I have to rep our suspension bridge! It is truly magical in the snow. My tip is to go earlier if you can because it's gotten so touristy over the years (which is oddly sad to me, despite being in the travel blogging biz – it's where I grew up, and I'd run over this bridge most days with my dog…just feels weird to have to navigate around tourists clogging up the bridge now!). Go explore earlier in the day when it's quieter, walk the gorgeous trails around here and then grab breakfast at Tommy's, a neighbourhood institution.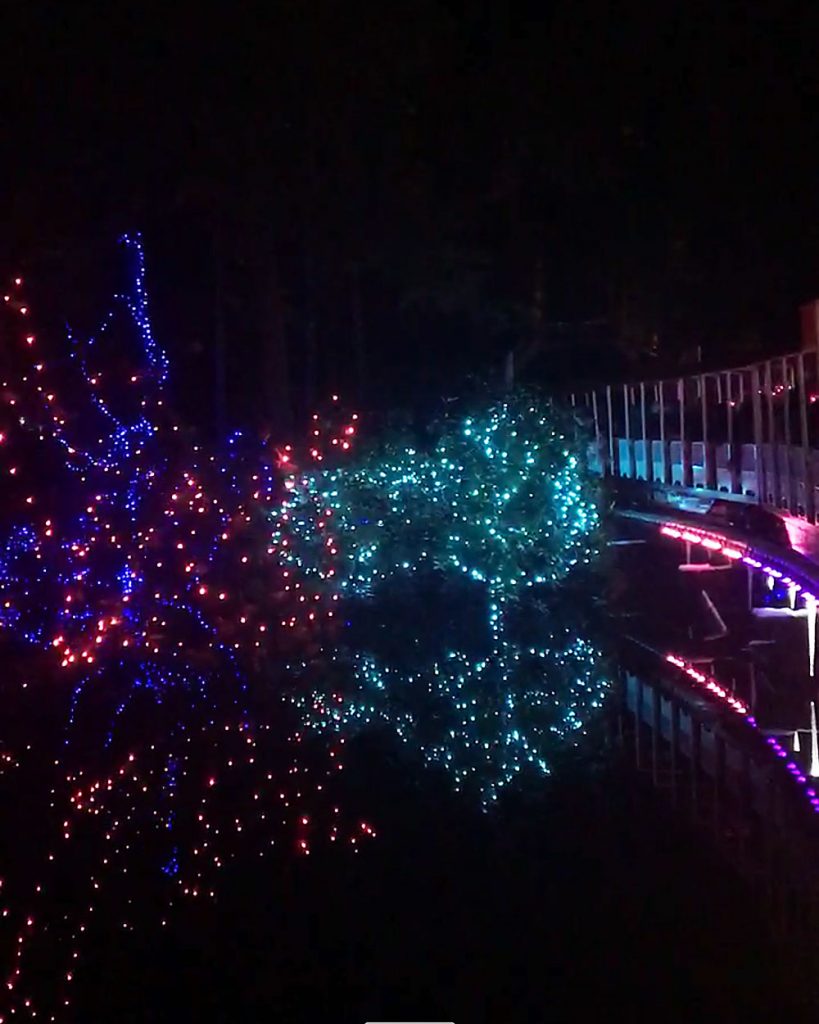 Bright Lights Christmas Train in Stanley Park
My family has done the Christmas Train every year for as long as I can remember. It's such a magical experience, especially this part pictured above where you take the train over the icy lake! The light displays are all so gorgeous as well, and there's firemen aplenty at the entrance (proceeds from the tickets go towards the BC Professional Fire Fighters' Burn Fund).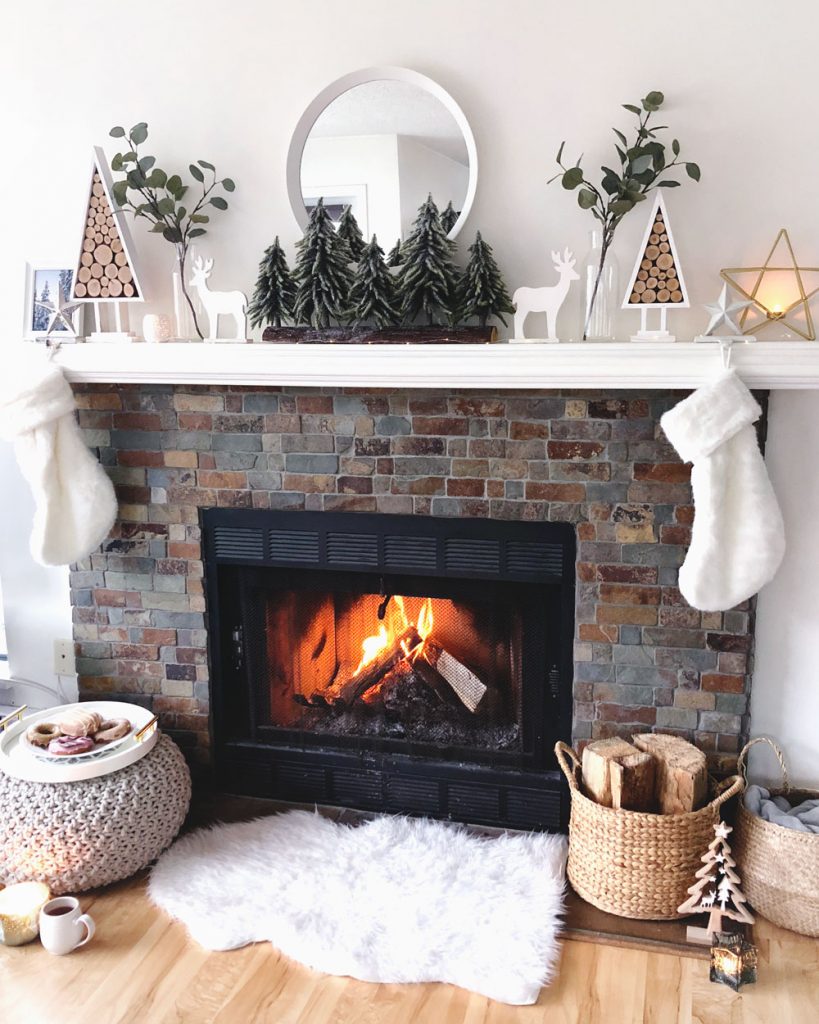 Date Night In!
Whether it's with Matt, my friends or my fam, I love cuddling up inside with my loved ones, a big fire and a festive cocktail, preferably with one of my fave Christmas movies on in the background. I'll be sharing a guide to some of my easy tips for hosting, because both Matt and I really love hosting at our place (in the midst of planning out our party of the season now!). But whether it's with friends or with your SO, it's such a lovely date idea or a way to cap off one of the other activities above (like cuddling up and getting warm after skiing all day!).
What are your fave holiday date ideas? Tell me in the comments below!