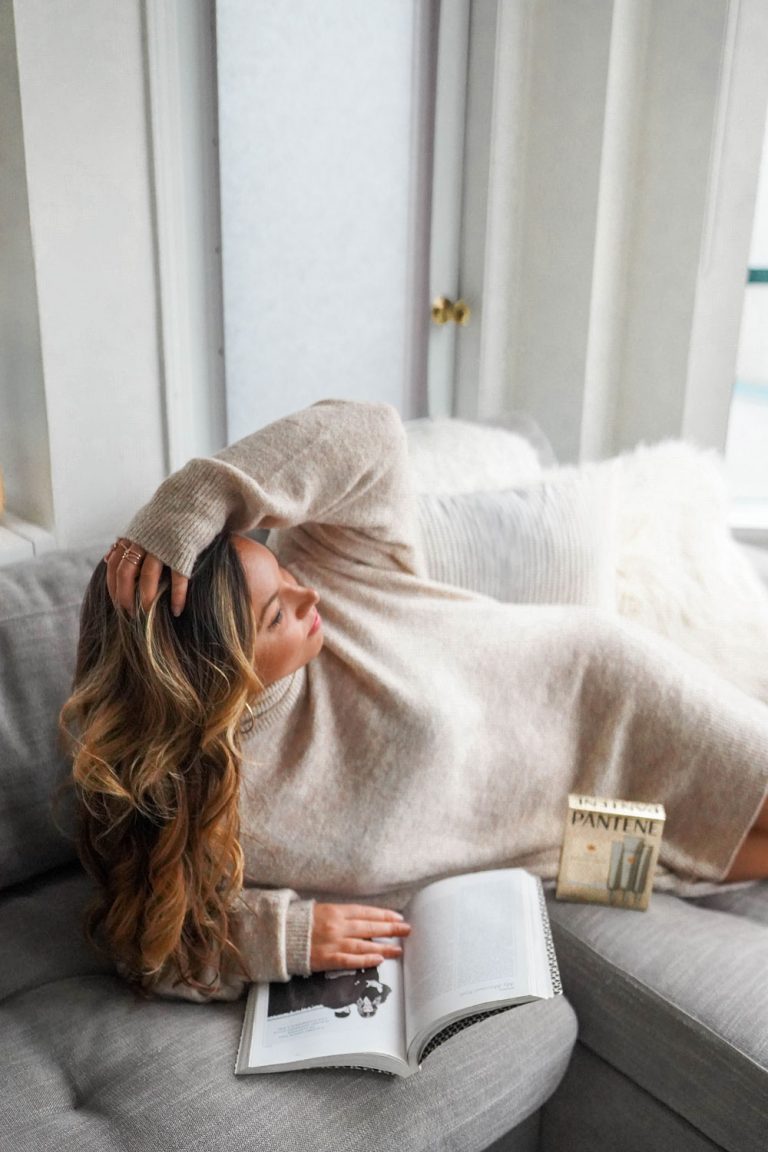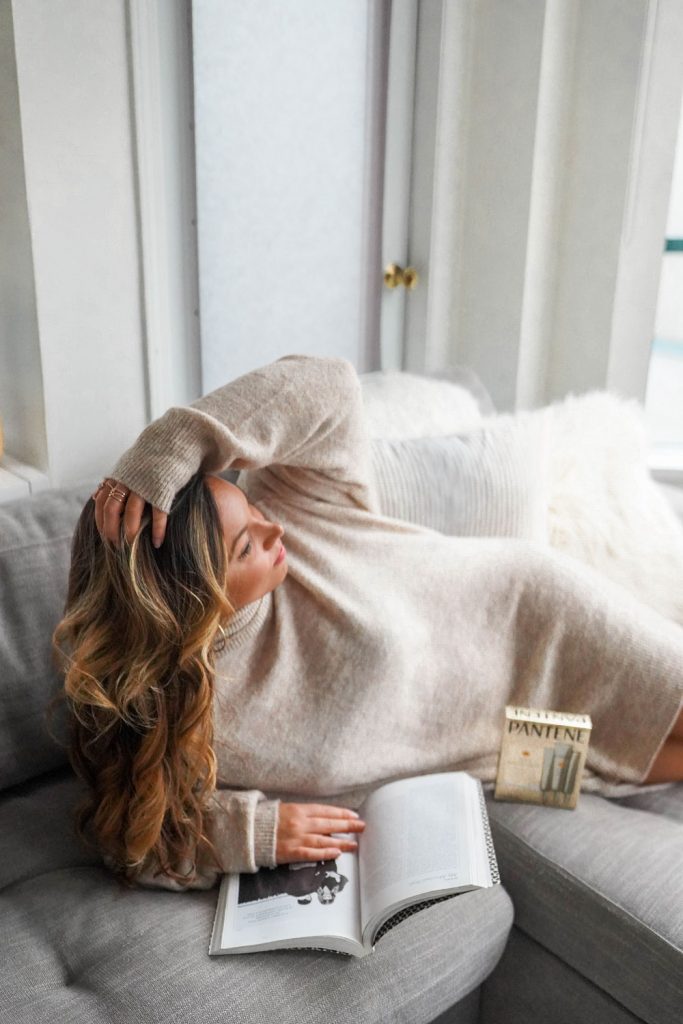 This post was created in partnership with Pantene, but all opinions are my own.
As you guys likely know, I've been travelling pretty non-stop for the last couple of months. In addition to this recent post's styling tips, I'm trying to stay on top of my general hair health because as much as my hair is typically low-key (it's very fine and usually dries pretty pin straight, unless it's damaged then it gets some pretty random kinks and waves in it), it's really needing some extra love right now.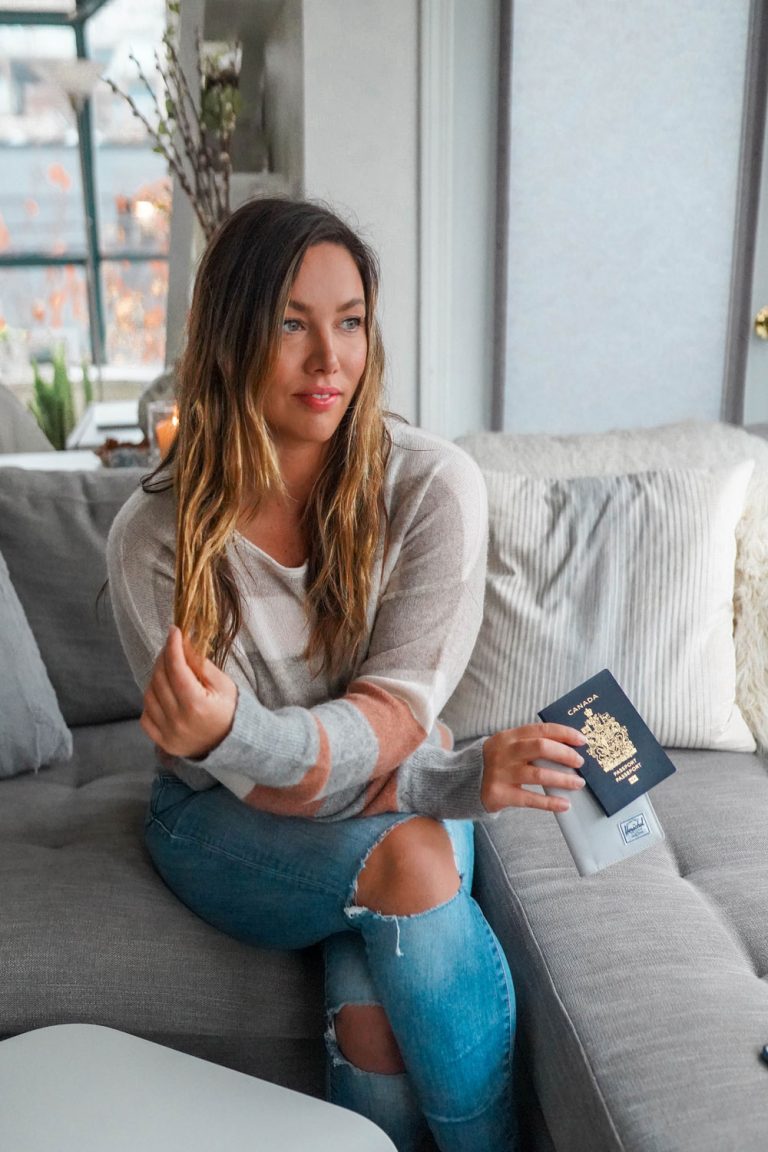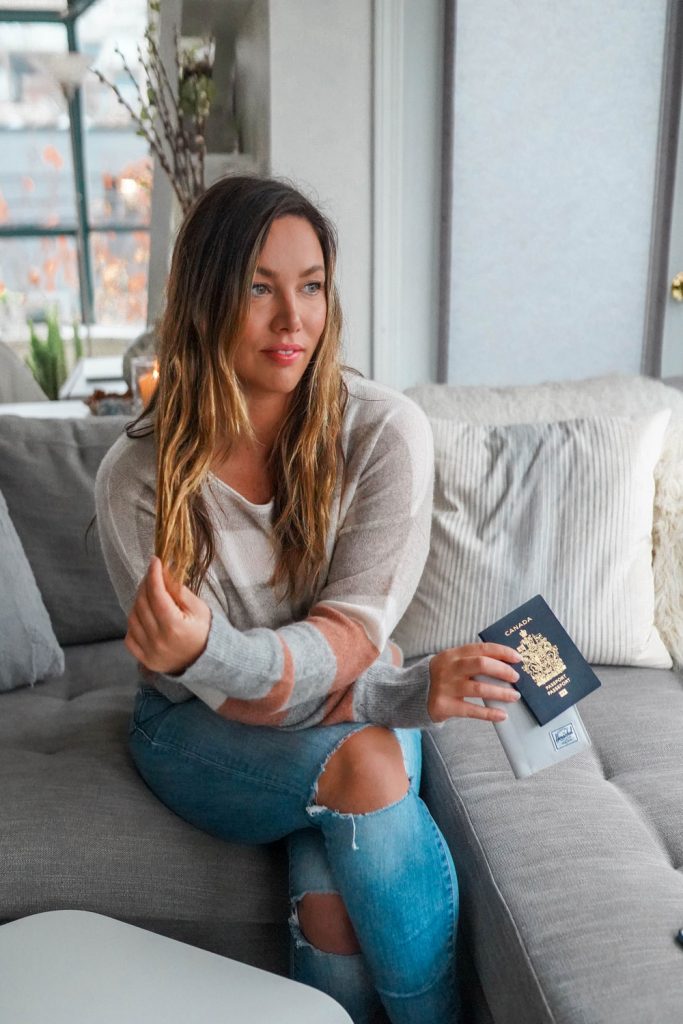 Here's my hair fresh off of a whirlwind weekend away from Whistler, where I was living it up for their wine festival, cruising the chilly Village Stroll and all in all, soaking in the wintery vibes up there before winter fully sets in here in Vancouver. But not only is my hair fresh off of a colder getaway, but literally a few days beforehand I'd arrived from Cuba (totally different climate and temperature) and then a few days before that, I'd just gotten back from the Balkans! Long story short, my hair is a mess and I can't even believe how insane it looks air-dried right now.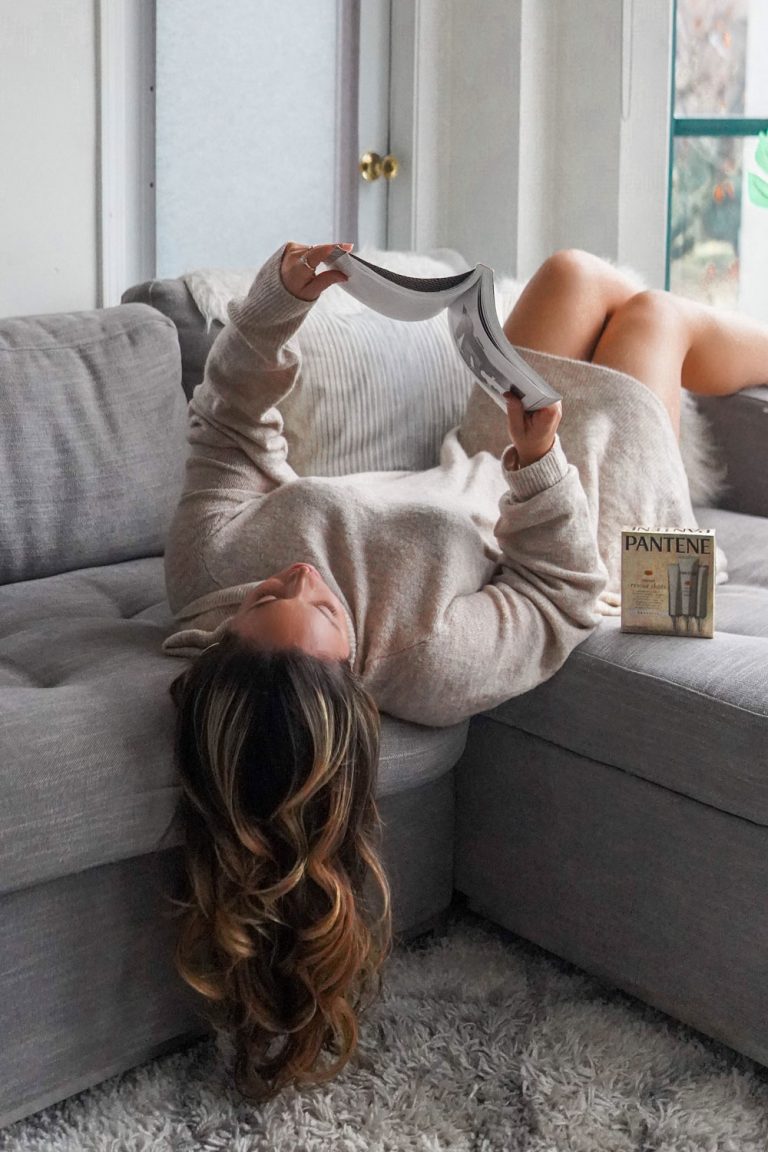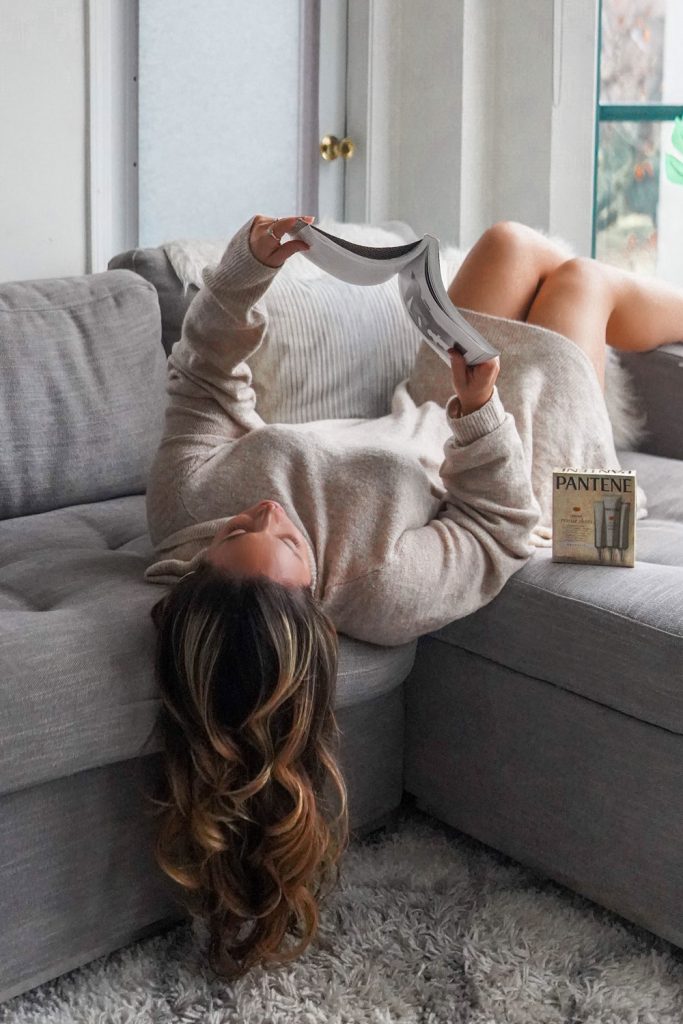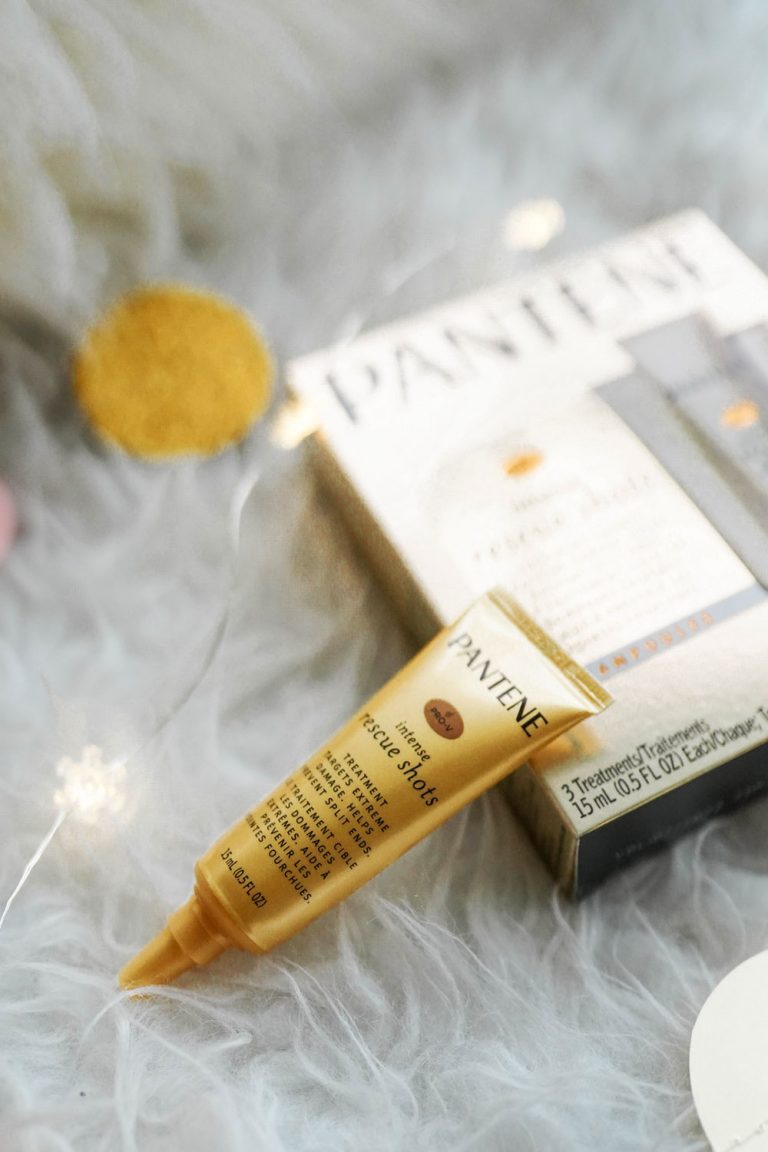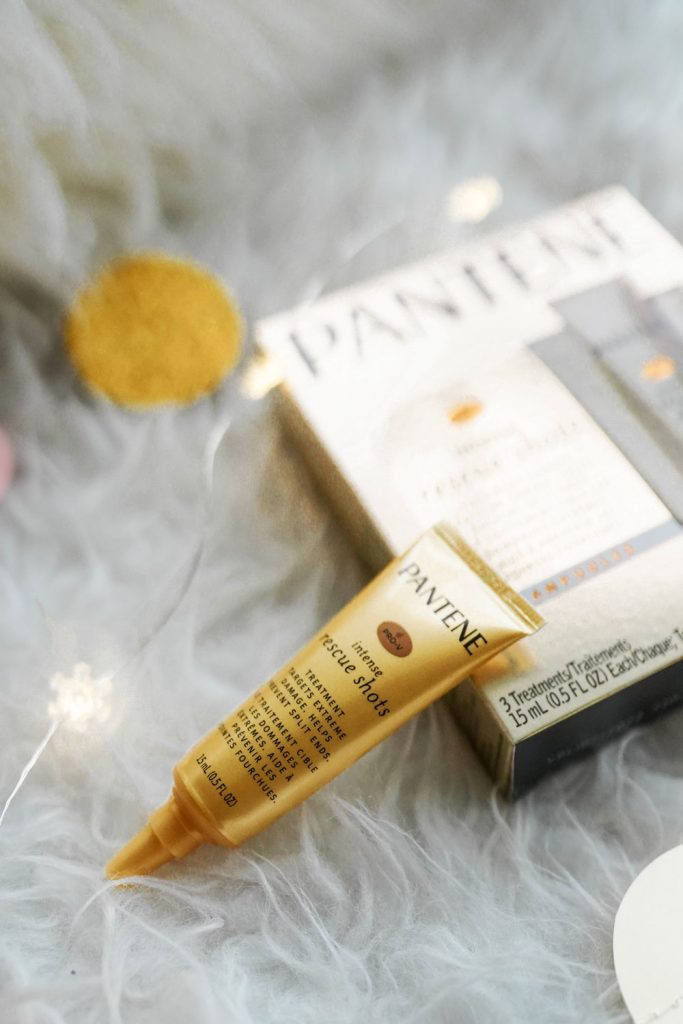 Coming to the rescue are Pantene's Intense Rescue Shots, which are the definition of good things coming in small packages of three ampoules. These tiny heavy-hitters are perfectly-portioned tubes that deliver serious moisture, nourishment and repair to damaged hair. What I love is that sometimes a hair treatment can feel like a big to-do, but this is literally the most simple, direct process. It's a deep conditioning treatment so you only need to use it once a week in place of your normal conditioner.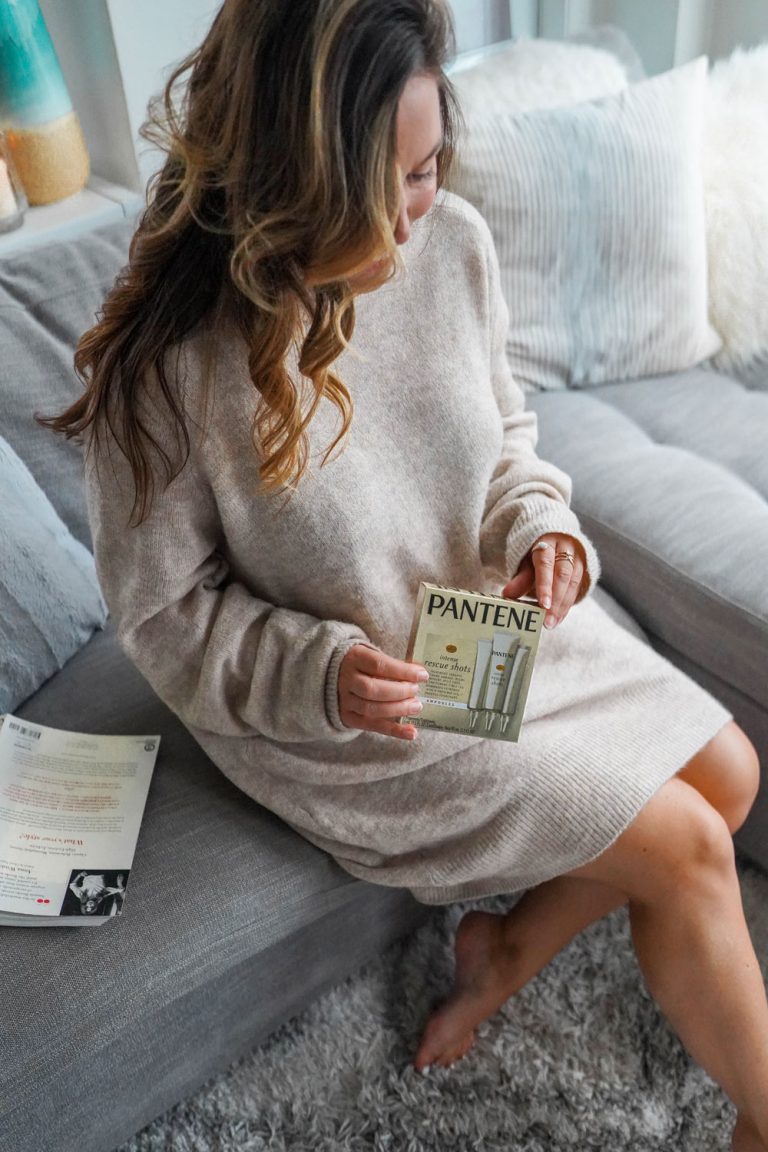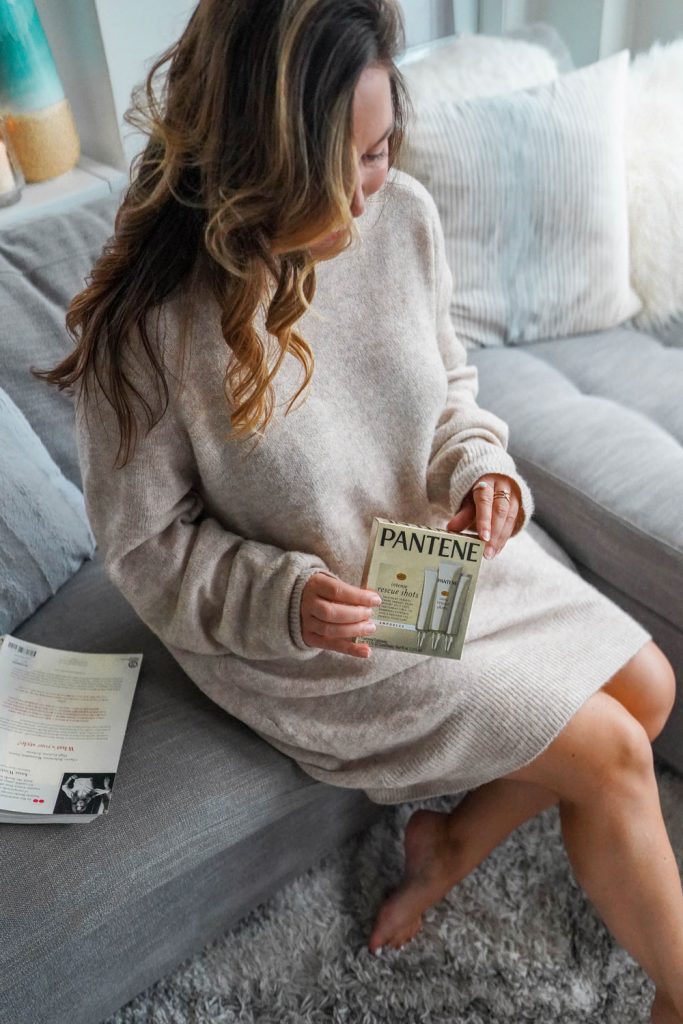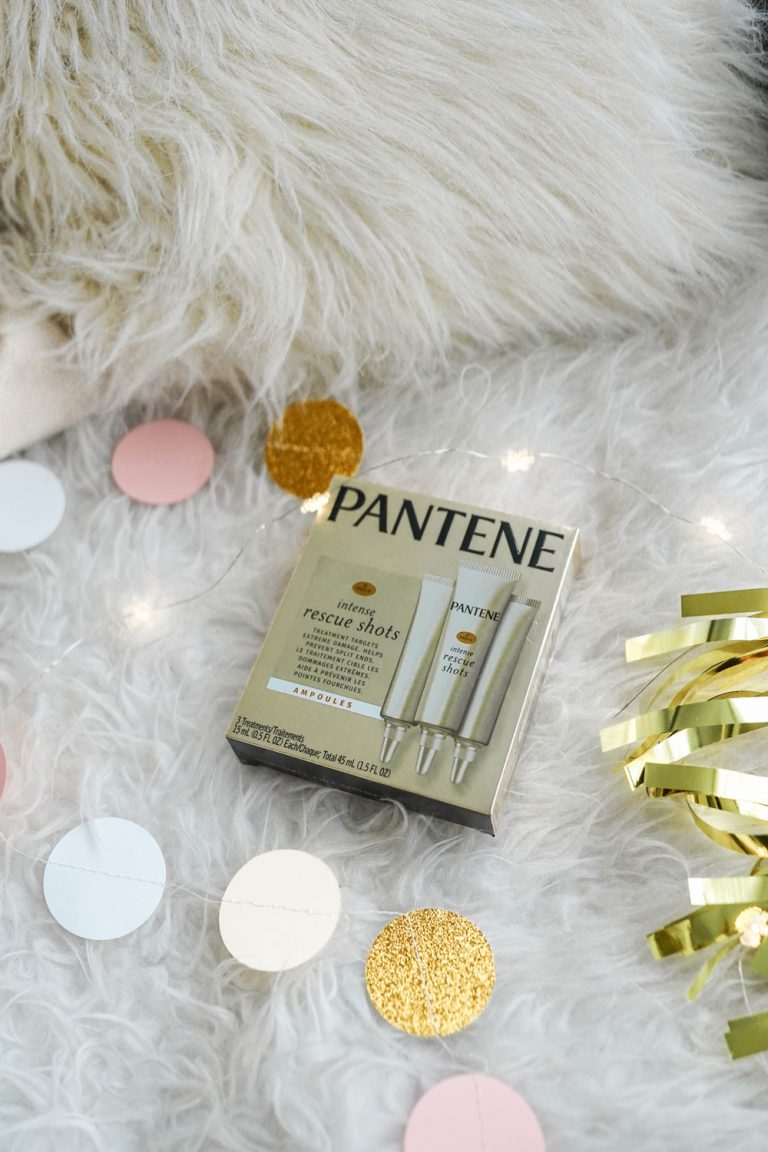 Shampoo your hair (I'm loving Pantene's Sheer Volume shampoo since it adds some much-needed body to my hair) and then (in place of your conditioner) apply one full Intense Rescue Shots ampoule to your hair, massaging it in from root to ends. You leave it in for 30 seconds and then you rinse for 30 seconds (the key is to not over rinse) and you're all set! You'll notice the difference immediately (just see these before & after shots!), thanks to this intense repair to your tresses!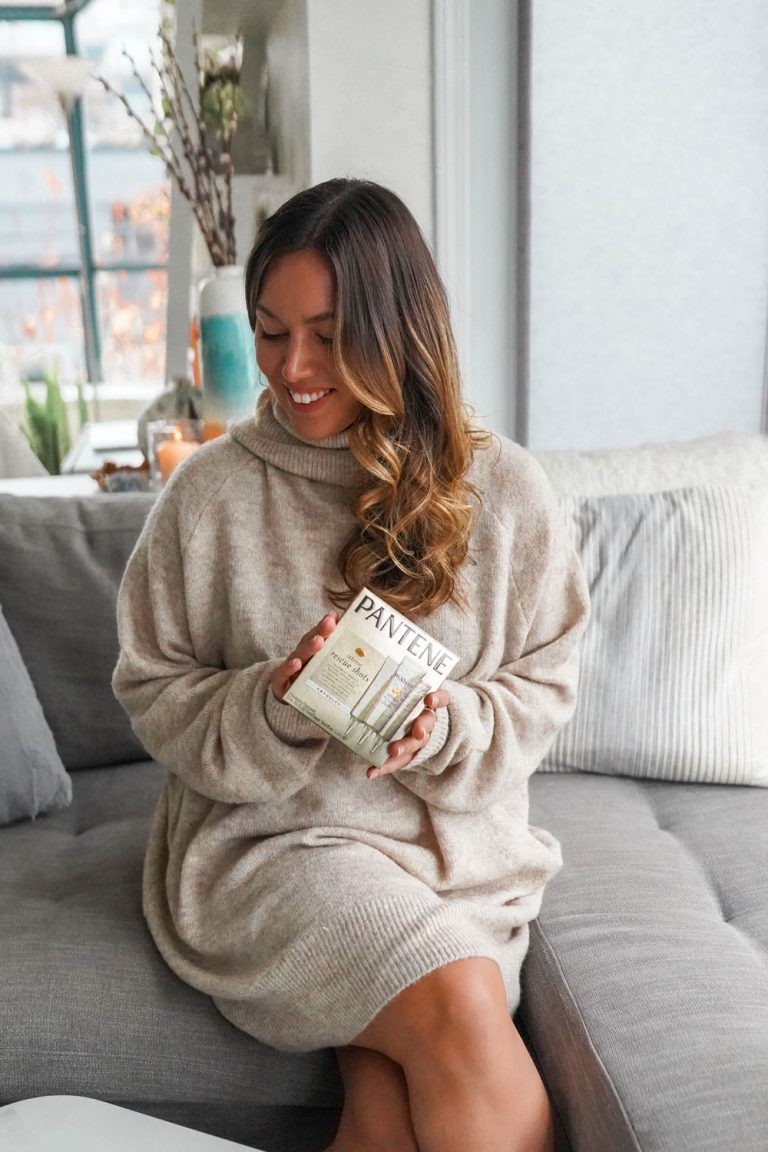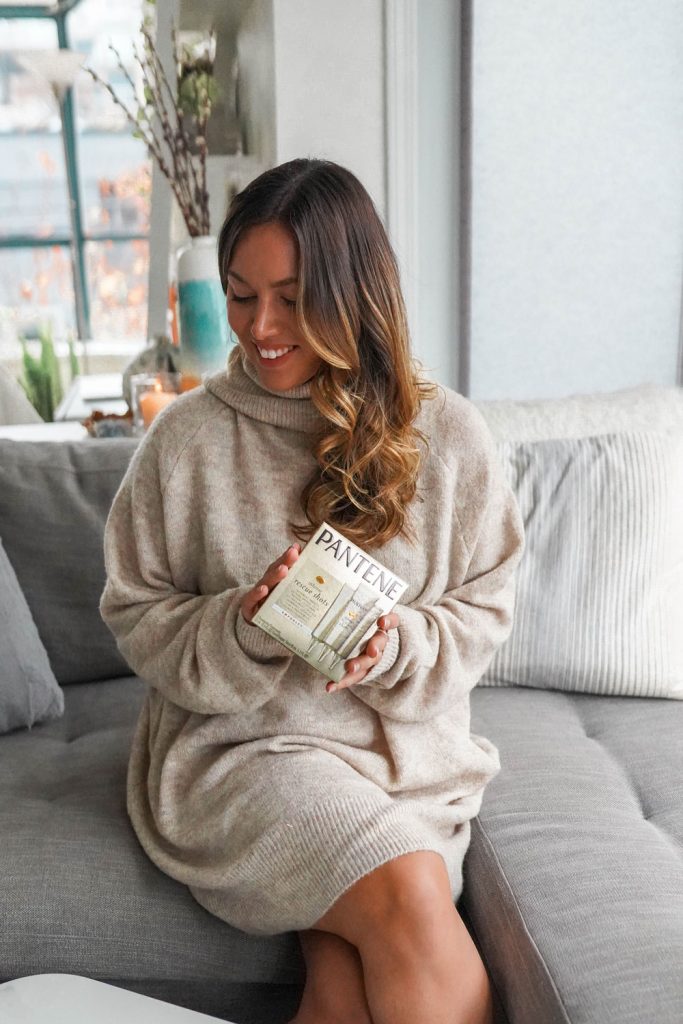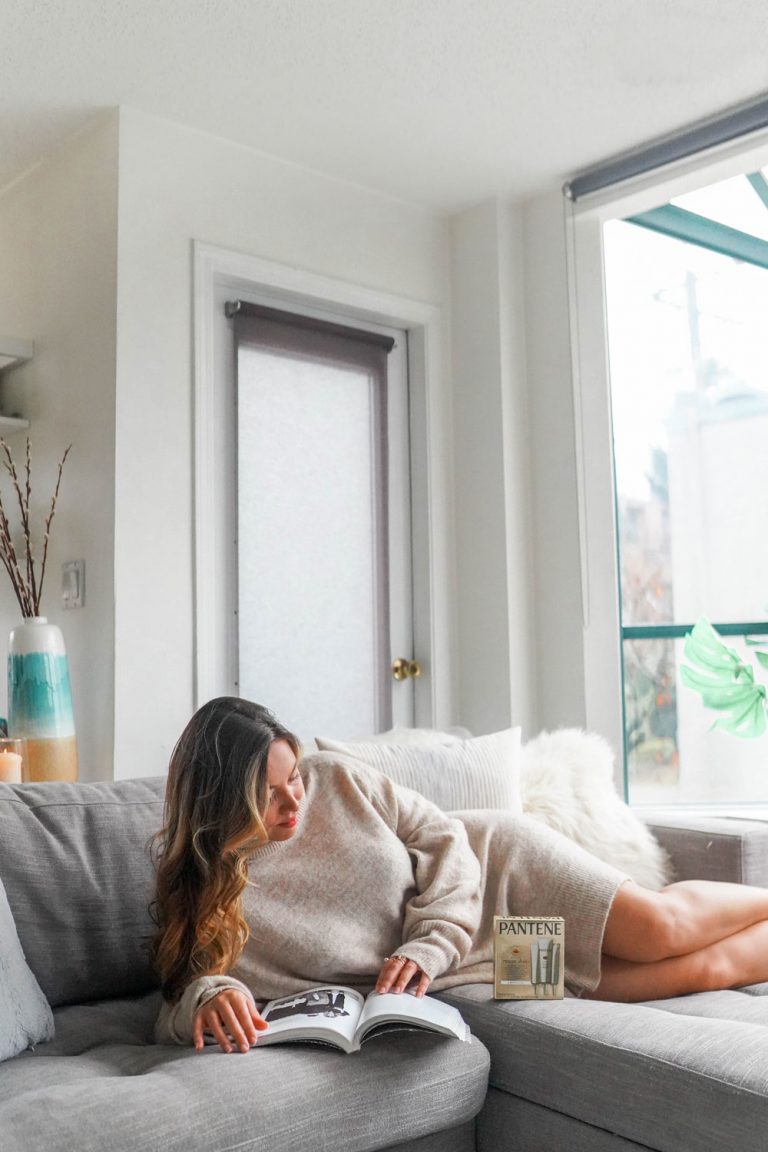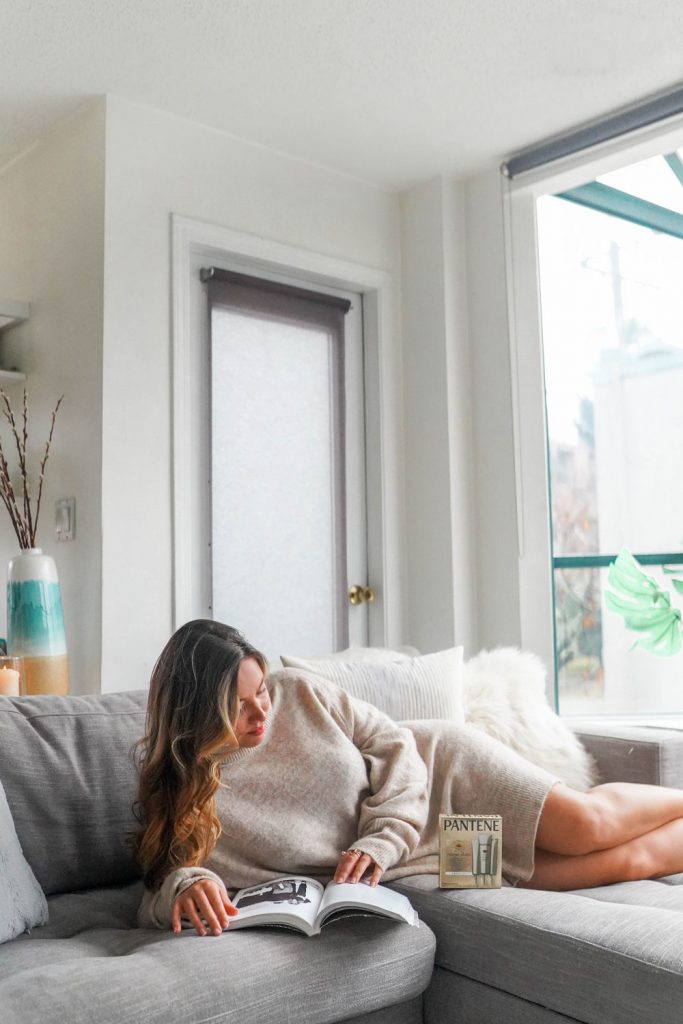 I'm really trying to minimize heat and styling to my hair, but it's hard to get away from it entirely, especially between holiday parties, weekend getaways like this last one to Whistler, or even just day-to-day fun like getting happy hour with my girlfriends—I want my hair to look good! Not only does this help give life back to my hair after lots of styling or travel, but it also restores my hair so that I can get back to my air drying without it looking so ratty! Either way, this concentrated formula allows me to continue to travel, style and experiment with my hair without sacrificing hair health.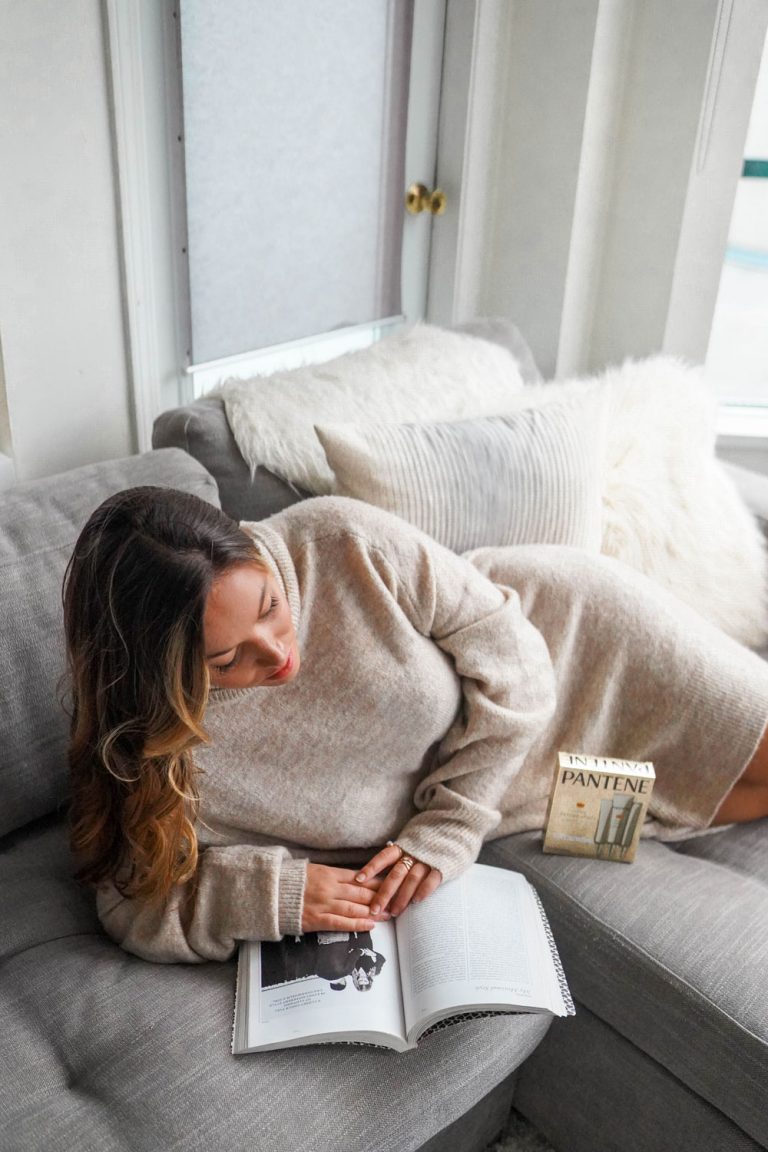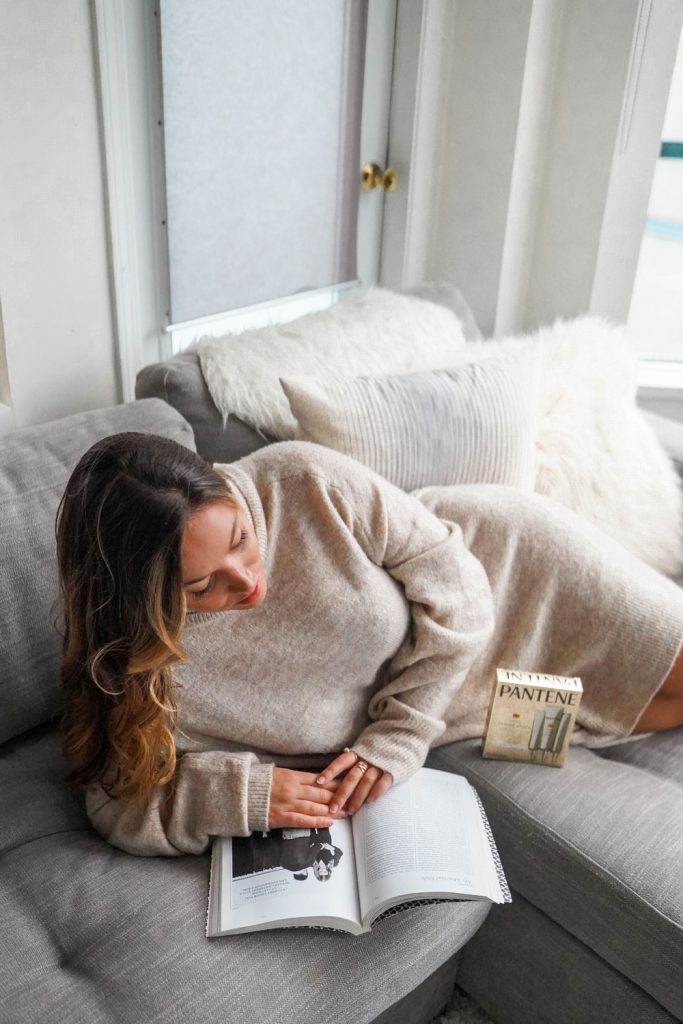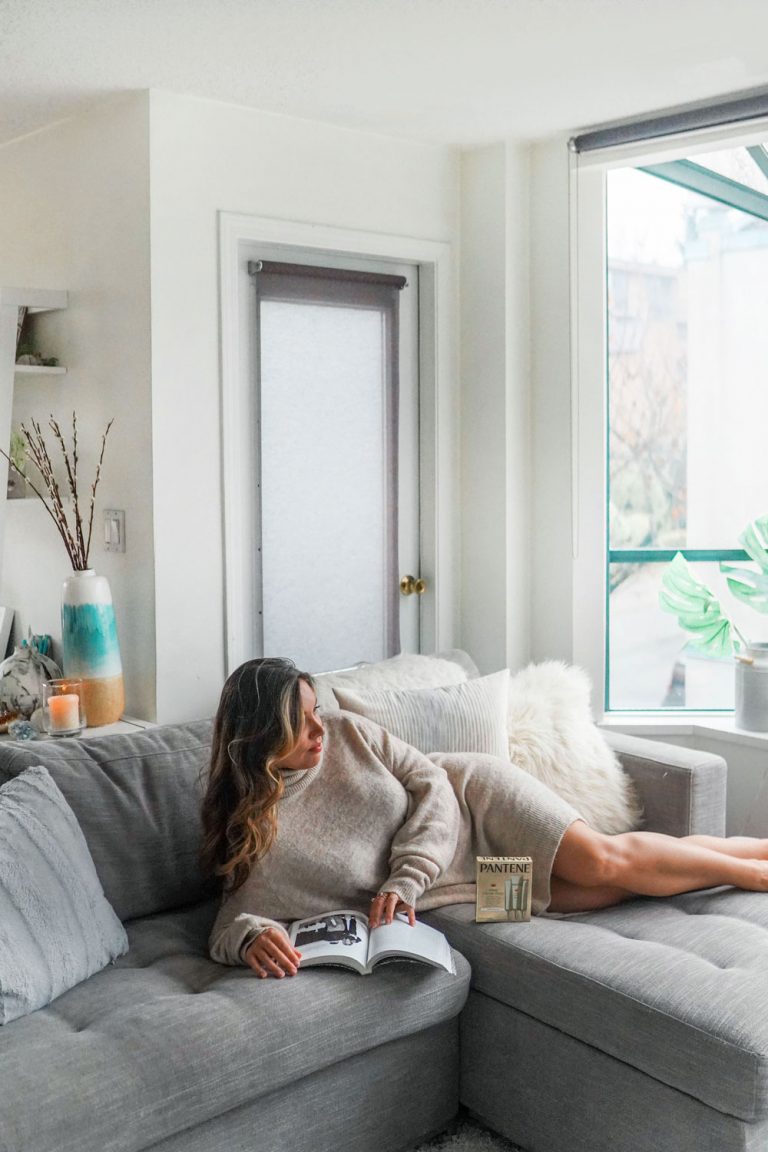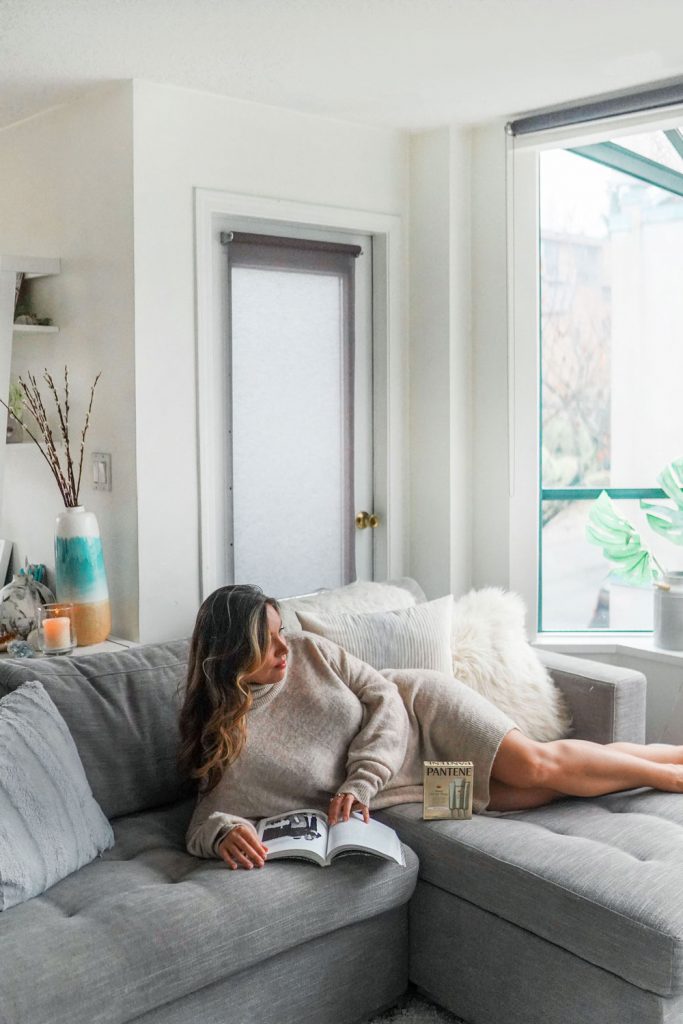 If you guys want to try these out yourself, they're available now in any major retailer or you can learn more on Pantene's website, here! The reviews speak for themselves, and I can definitely join the league of people raving about the Intense Rescue Shots miracle myself since they have literally turned my hair around in an instant!