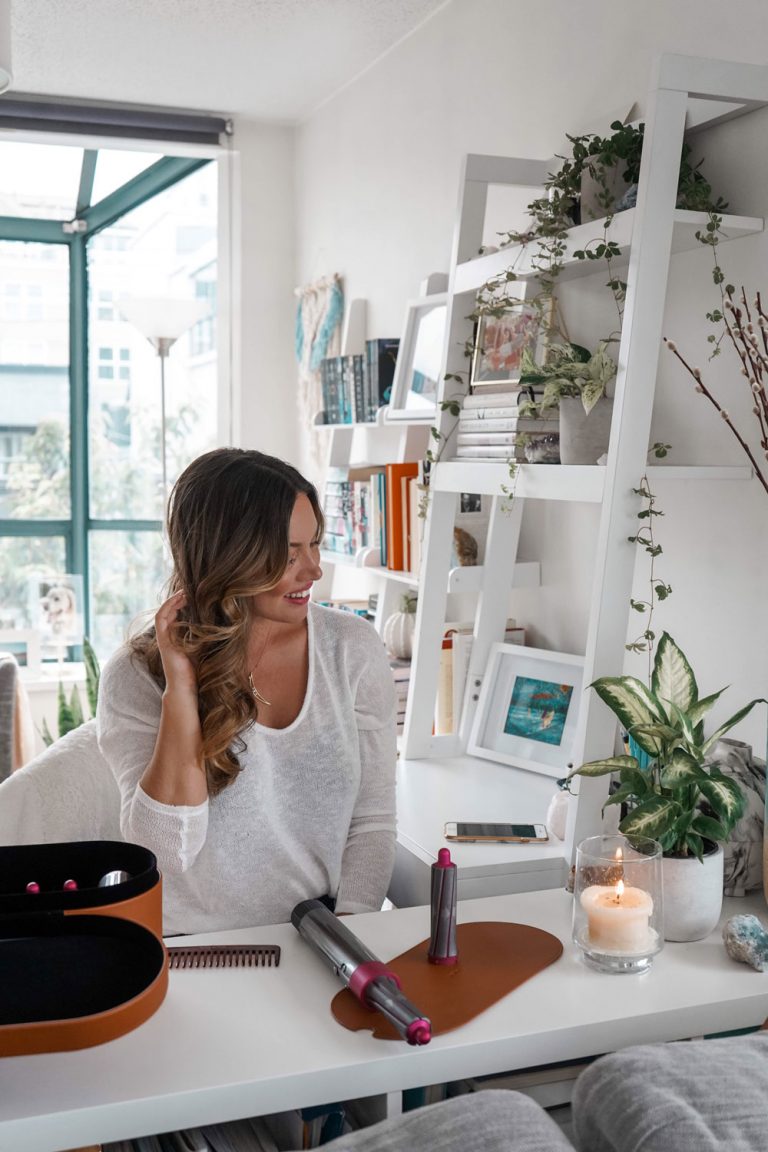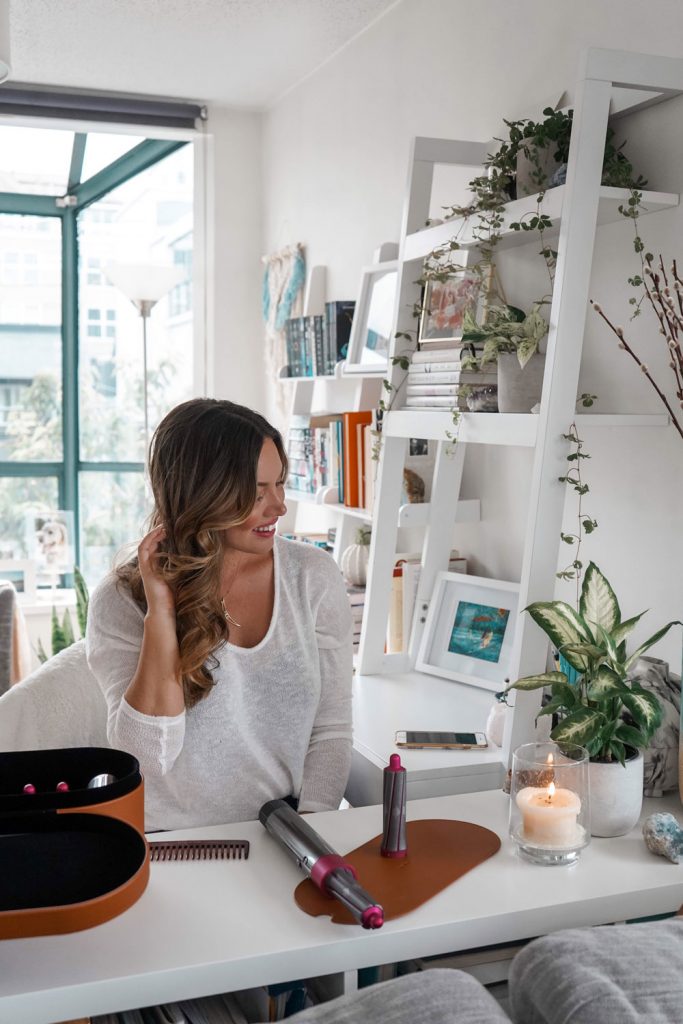 I already have a Dyson vacuum and air purifier, so needless to say, I'm already a big fan. I've been seeing the Dyson Airwrap pop up on my radar again and again and was so intrigued by it—when I was getting ready for my friend's wedding, she happened to already have the Airwrap so I go to test drive it quickly before we had to get beautified. From the first moment, I was obsessed—the actual process of using it is so cool, but the effortless curls it left in my hair were the most perfect curls I've ever been able to achieve.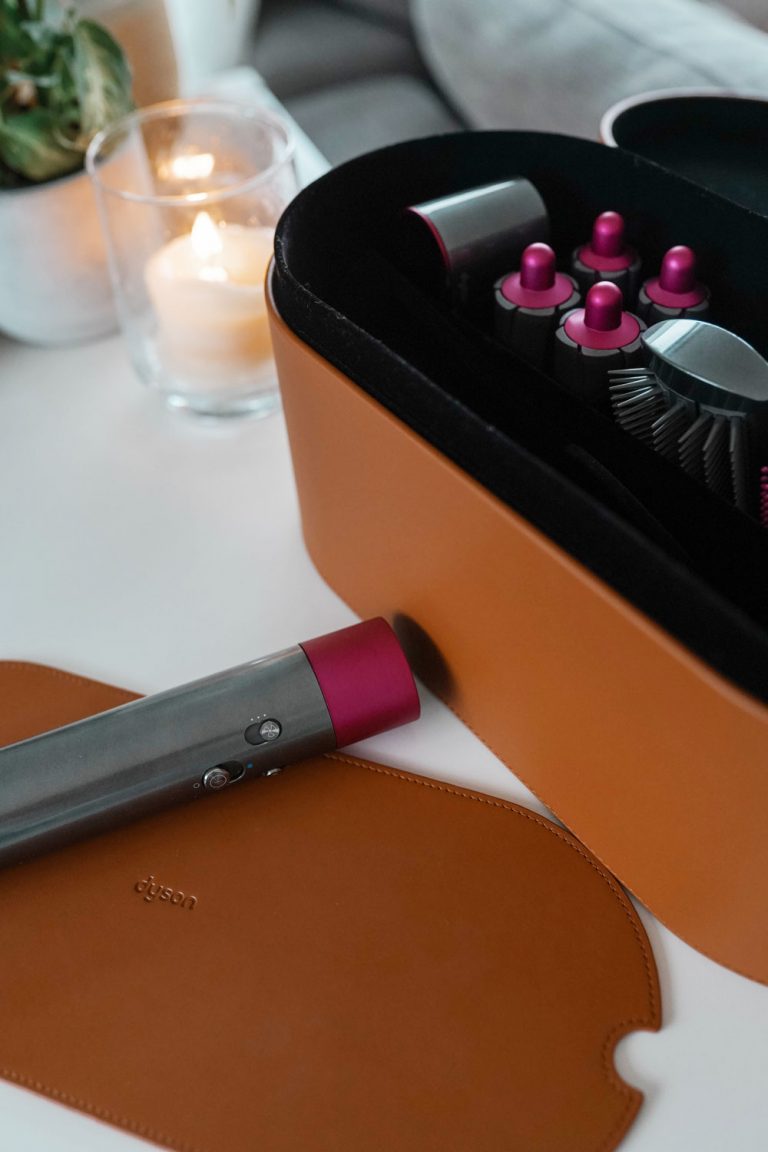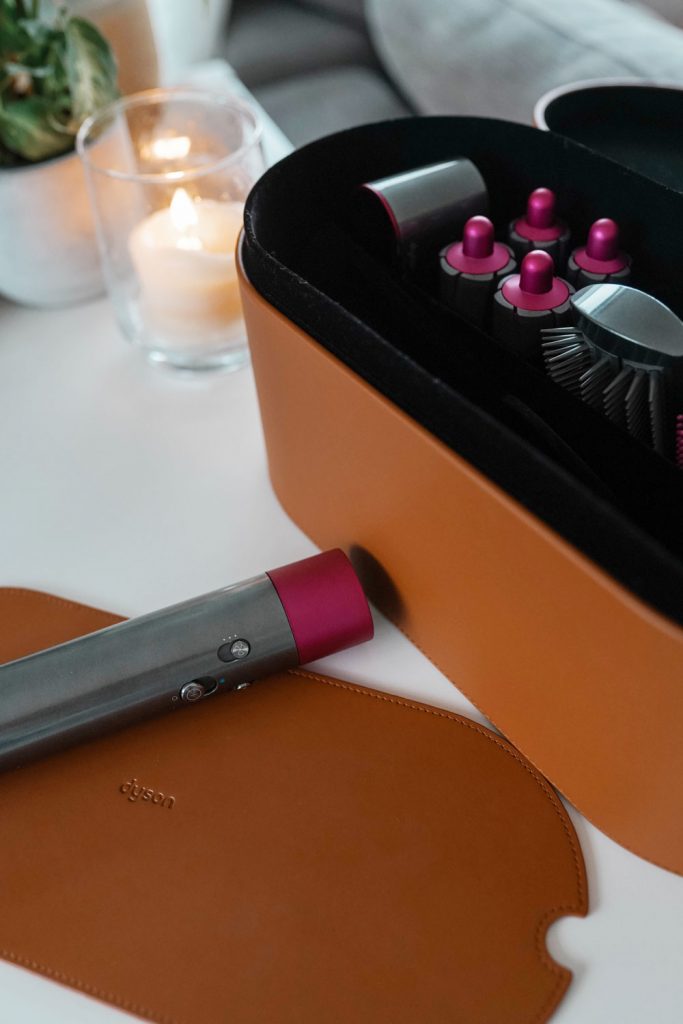 When I was able to experience the Airwrap in all its glory with aaaaall its attachments via Best Buy Canada, I fell even harder. From beachy waves to romantic curls to sleek straight hair, it's not only amazing form a functionality standpoint, but it's also protecting your hair from extreme heat, the main culprit of heat styling. In fact, the Airwrap has intelligent heat control that measures the temperature 40 times per second to keep heat within a safe range, underneath 150 degrees.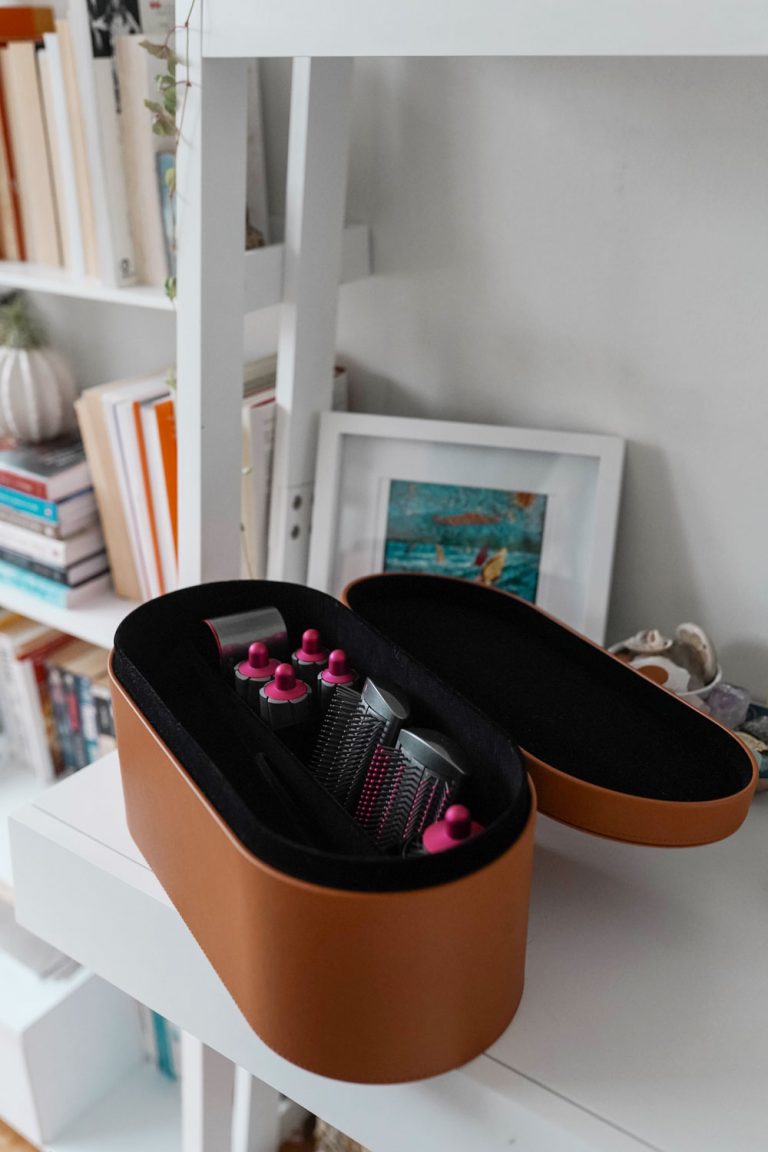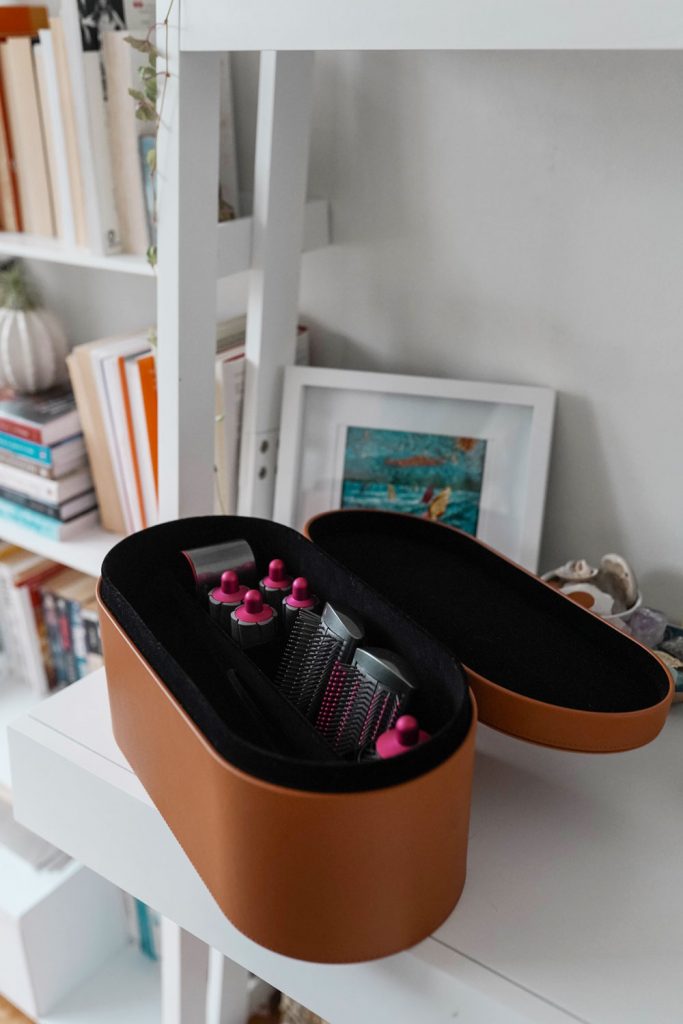 We all know that Dyson is known as a leader on the technology front, and I could not be more grateful that they're applying that innovative tech to something that most of us use every single day. Powered by a digital V9 motor, it uses the Coanda effect to style hair effortlessly. The Coanda effect is an aerodynamic effect that creates a spinning vortex of air to attract, wrap and curl hair.
Speaking of the Coanda effect, let's go over the basics of the Dyson Airwrap and some of the attachments, since the groundbreaking Coanda effect is key to two of the attachments I use most!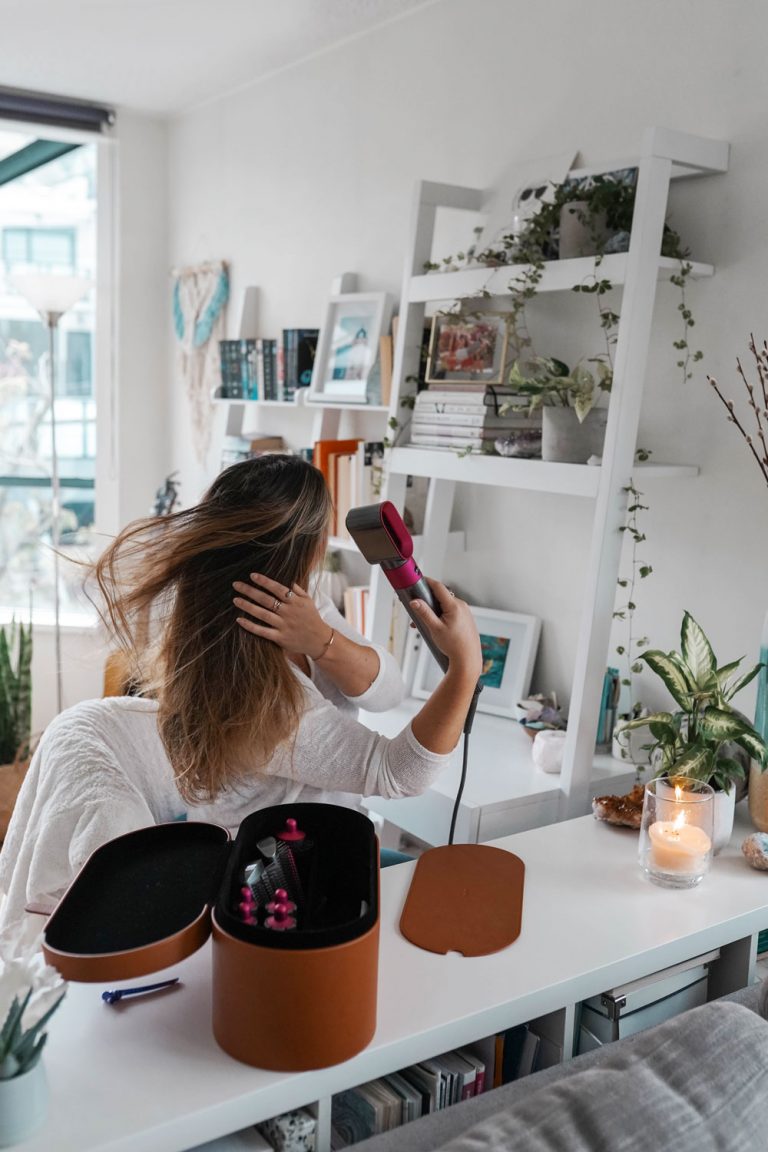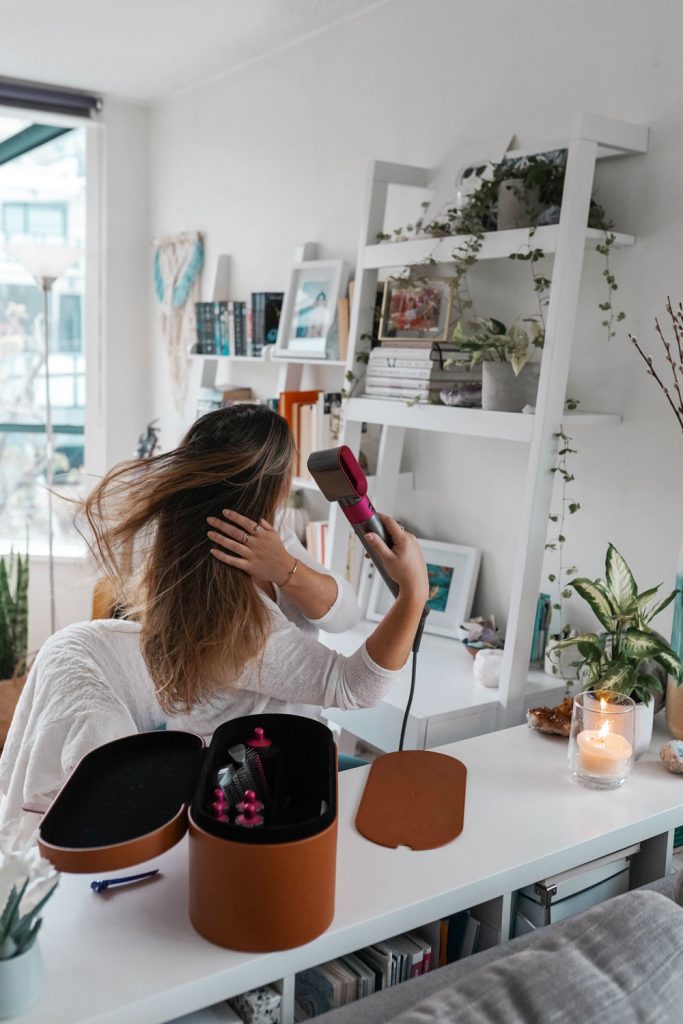 First of all, you'll have an attachment called a pre-styling dryer—you'll use this to dry your hair to around 50-70% dry. It's insane how quickly it dries your hair—my hair is fine and dries quickly as it is, but this is literally a question of a few minutes for me now. Once you get that rough dry done, now it's time for the fun part: the attachments!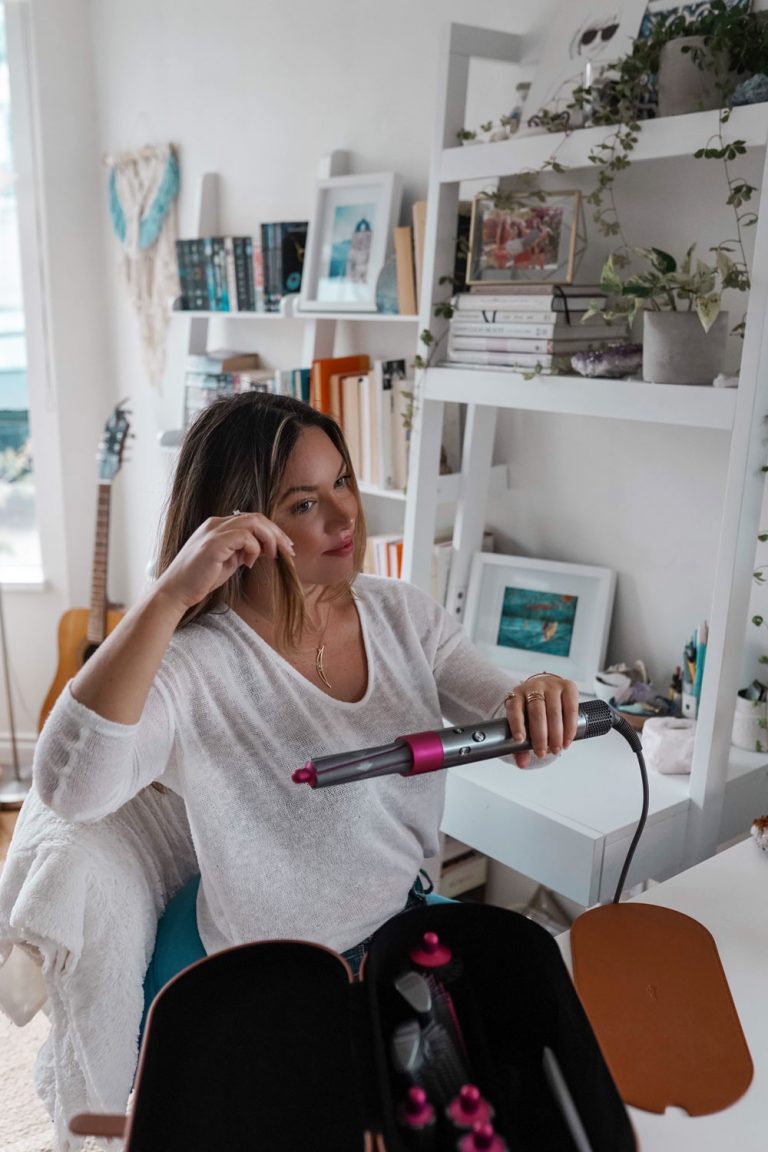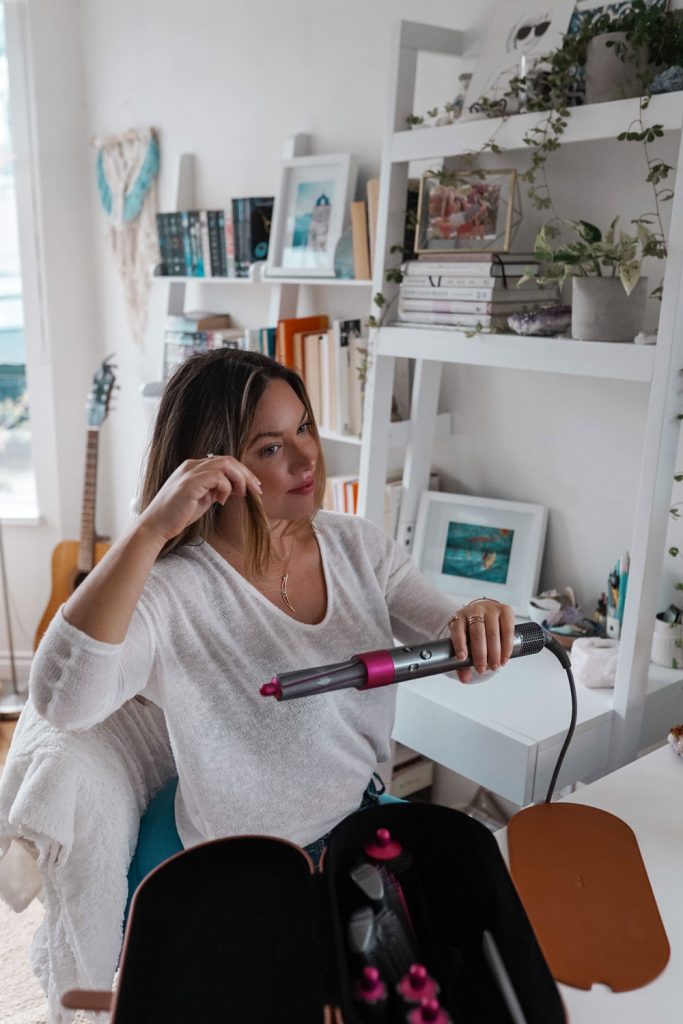 The 30mm Airwrap Barrels
To create curls or beachy waves, these are your go-to's, particularly if you have fine hair like me. These use the Coanda effect which is really amazing to see in action! For both the barrels included in the Airwrap Complete, you'll have two per size as they'll go in different directions (you can see the arrows on each!). Curing away from the face, you just take a small section of your hair and "introduce" the ends of the hair to the barrel by holding the section about 4 inches or so from the ends. The Airwrap will literally wrap the ends effortlessly and then you just bring the Airwrap towards your roots, no twisting required (the Coanda does the work for you!). Hold until dry and then push up the cool shot for 10 seconds to set the curl before turning your Airwrap off and pull your Airwrap out! Continue for the rest of one half of your hair before swapping out your barrels for the other direction barrel and do the other side of your hair! Use whatever product works best for you either before or after (or both) then comb through!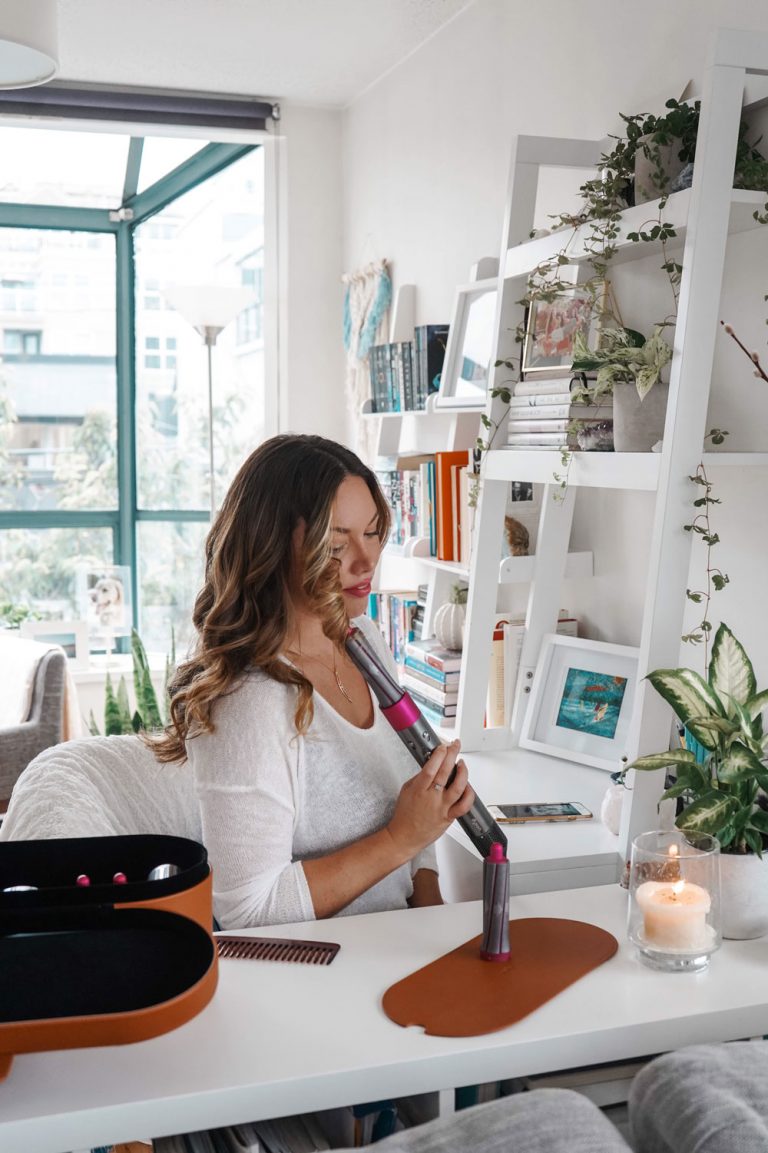 The 40mm Airwrap Barrels
My faves! These create beachy waves for me with fine, straight hair but would create perfect curls and waves for thicker hair textures. I've always really struggled to get those bouncy, blown-out kind of waves though (my hair either holds a curl pretty well or is pin straight usually) but this helps me achieve those voluminous waves. I'm obsessed. It's my go-to for day-to-day these days. I follow the exact same instructions as above but instead of combing out I just shake out at the roots to keep most of the shape intact!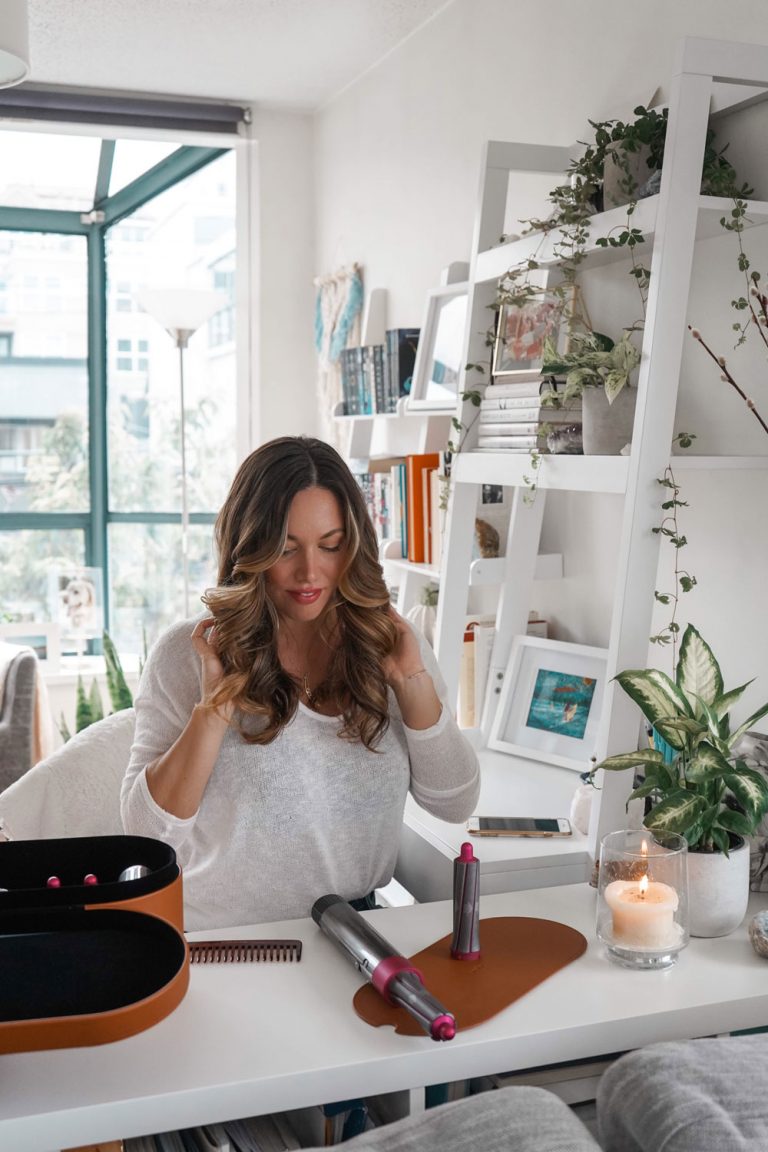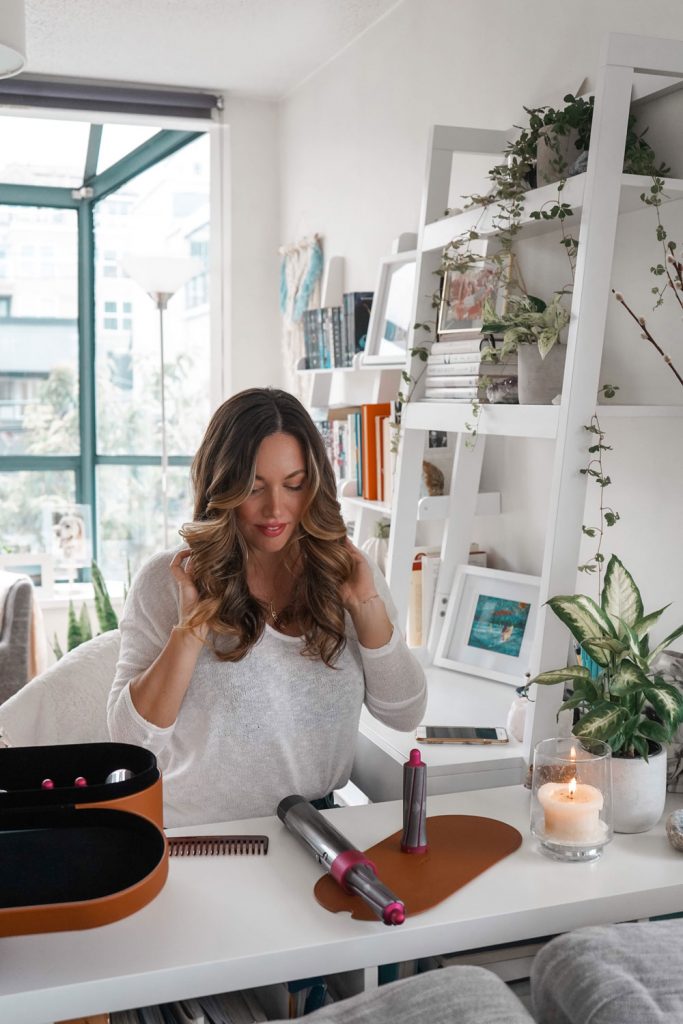 The Round Volumizing Brush
This round brush helps me also get a really amazing wave and chic blow-out—I struggle with volume in general so this one is amazing for adding some height to my roots. Beyond using it just on its own, I also love using it as a pre-styling tool for my beachy waves, especially if I really want to get that volume at the roots!
The Soft Smoothing Brush
Since I have straight hair, if I just want a sleek blow out this is the perfect tool for me. I just dry out to about 50% dry for this one and go through my hair section by section lifting at the roots and blowing out to the ends, turning them in slightly to create that really sleek look.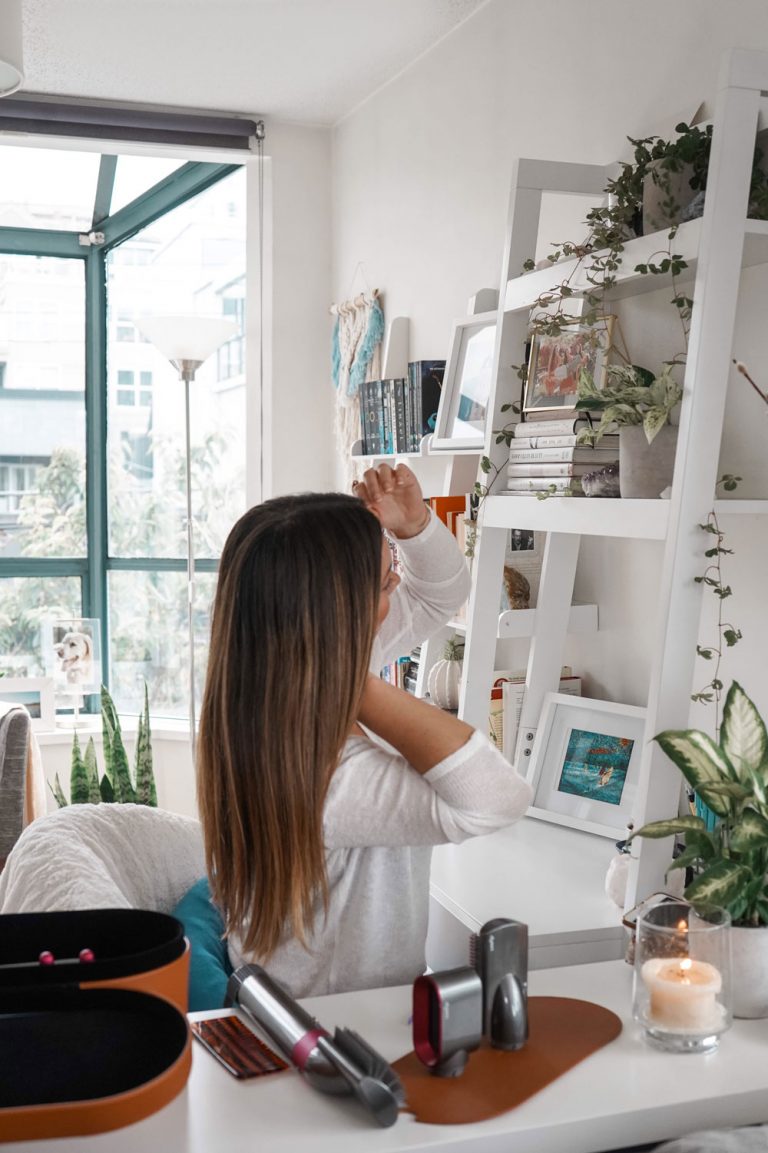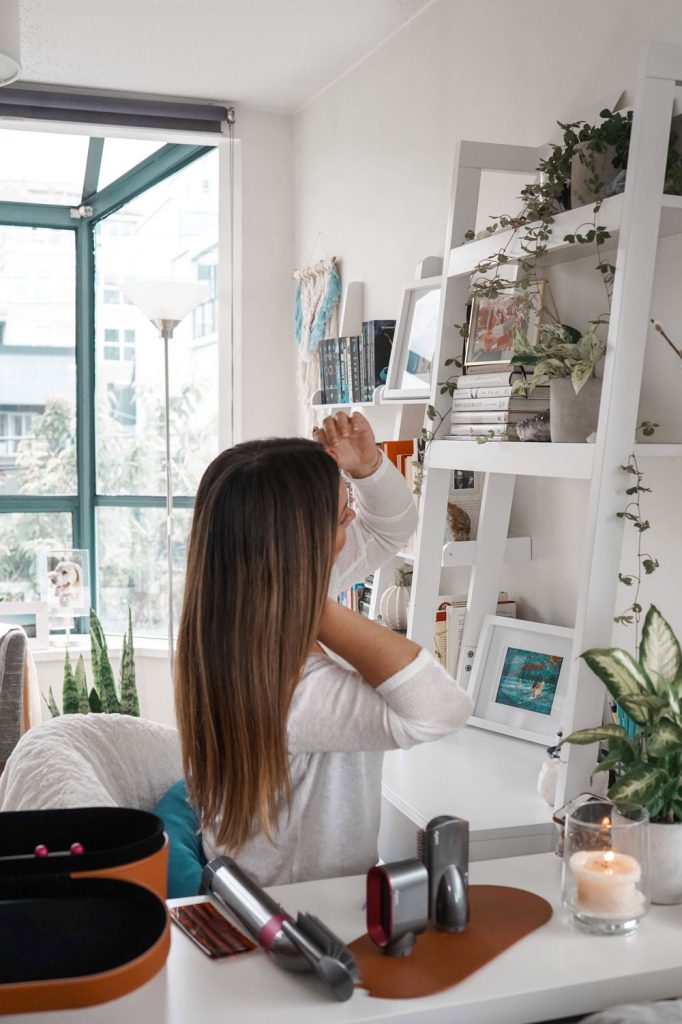 The Firm Smoothing Brush
If I really want to go like flatiron straight, this is the tool to use—if you happen to have thicker, curly or coarse hair, this would be amazing for straightening and smoothing too! Sometimes I swap out my soft smoothing brush to the firm smoothing brush on the top layer of my hair to just really sleek everything down.
What I love more than anything is the ease of using this—I'm not only protecting my hair and seriously minimizing damage, but saying takes no time. After the gym, I just shower quickly, add some hair oil and then it's like being a kid in a candy shop—I'm usually a bit nervous to play around with styling, but now I honestly get so excited to hop out of the shower and try out a new style! Matt's started teasing me about my obsession with "vacuuming my hair"—I think he's just jealous, particularly since this air-dry only guy let me dry his hair a couple times this last week.
Learn more about this amazing investment piece in your hair and styling game over at Best Buy Canada here! Have you guys thought about trying the Airwrap yet, or have you taken the dive already?
This post was created in partnership with Best Buy Canada but all opinions are my own