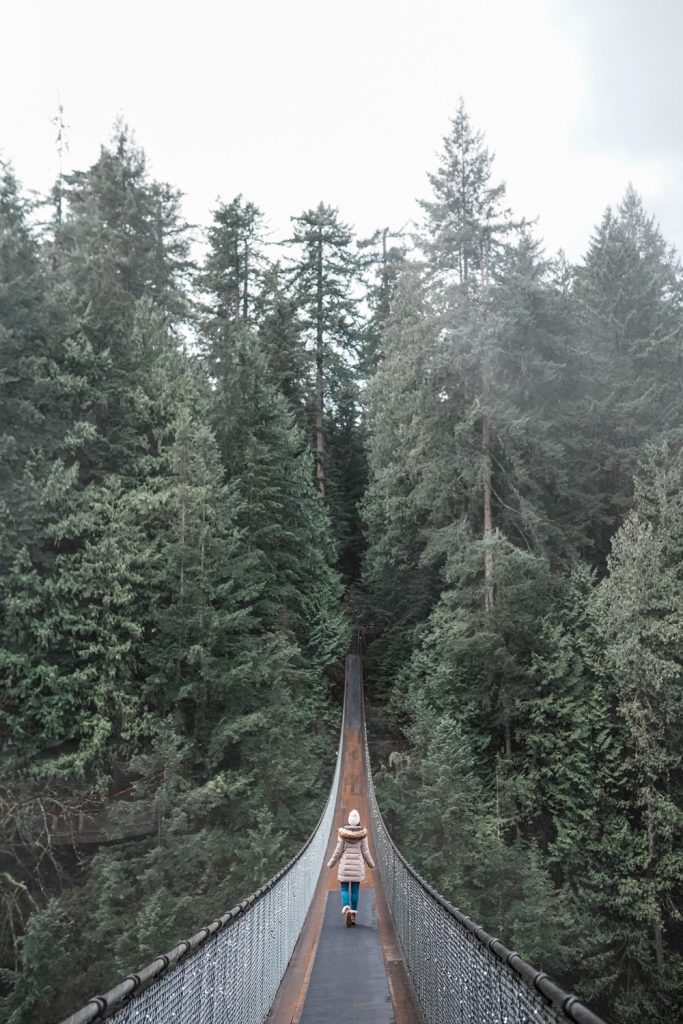 I grew up pretty much my whole life (with the exception of my first few years, when I was in Quebec) in North Vancouver, literally a 5-10 minute drive from Capilano Suspension Bridge. I don't know if it's that I just was used to crossing over our own suspension bridge over Lynn Canyon (you can see it pictured in this post) or if it's just the classic adage of locals not exploring their own hoods enough, but it's taken me 32 years to finally make it over to Capilano Suspension Bridge Park.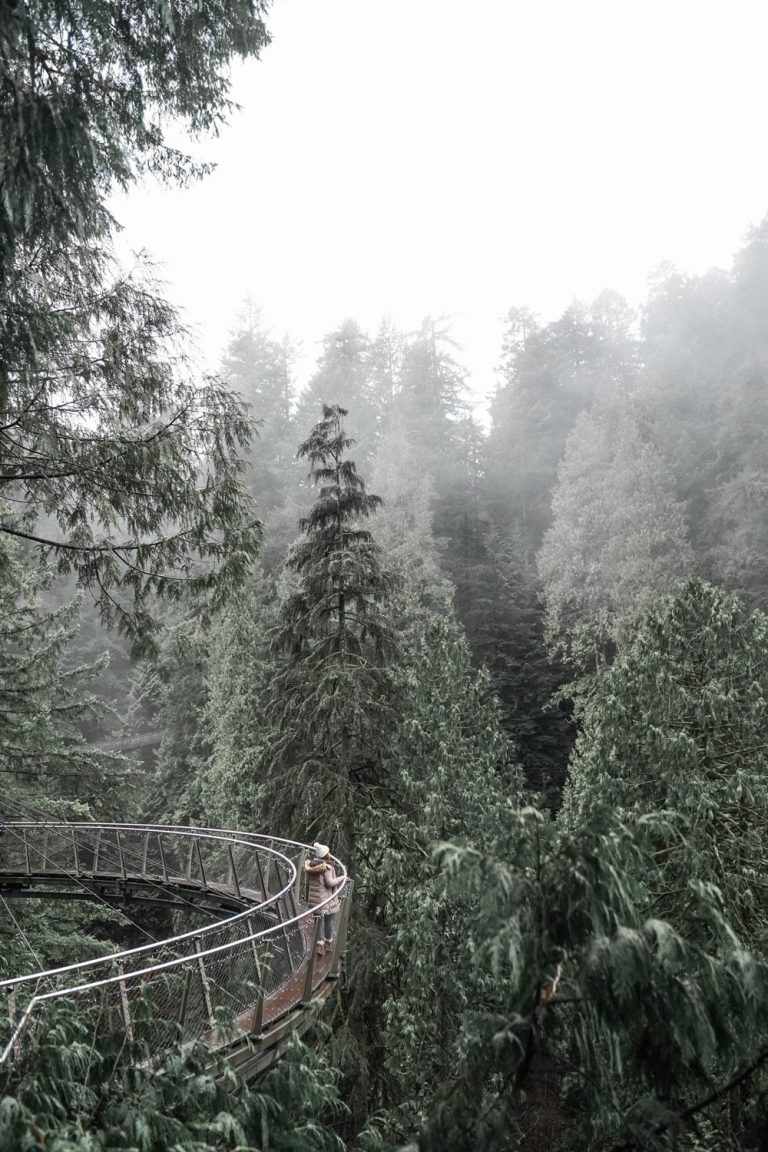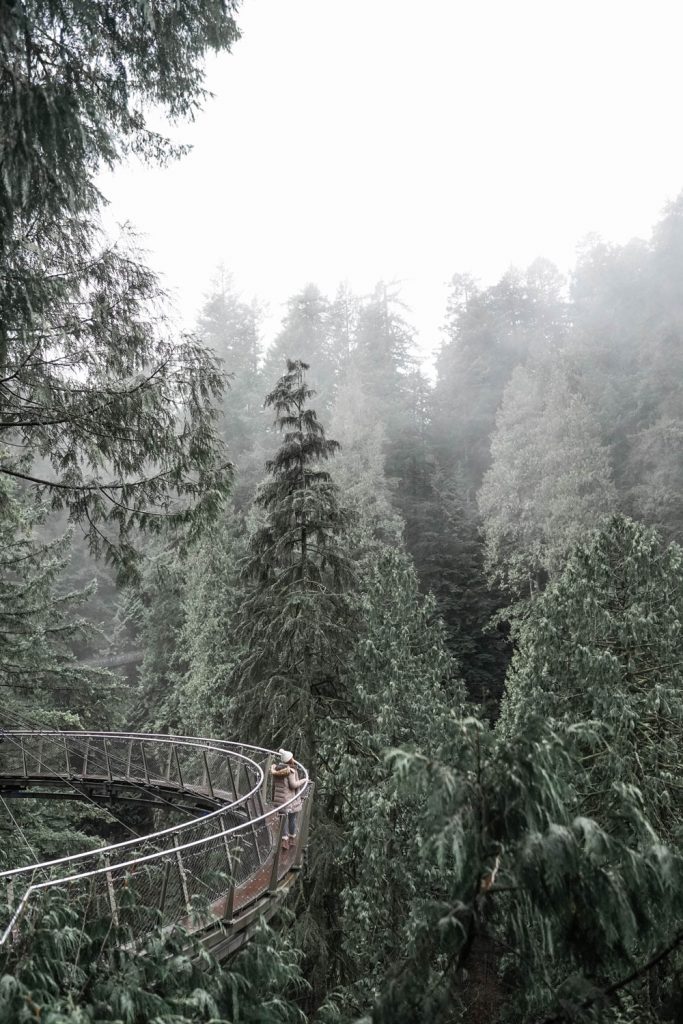 I went over last week on a little friends date with my lovely pal Alicia to discover the Canyon Lights, the amazing light display that lights up the whole canyon from the famous suspension bridge to the gravity-defying Cliff Walk (literally suspended over the tree canopy with the canyon below) to the gorgeous mini suspension bridges strung along the evergreen trees on the other side of the main bridge. We spent a few lovely hours just passing through it all in wonder—I can only imagine what it's like in the evening when the lights really shine bright!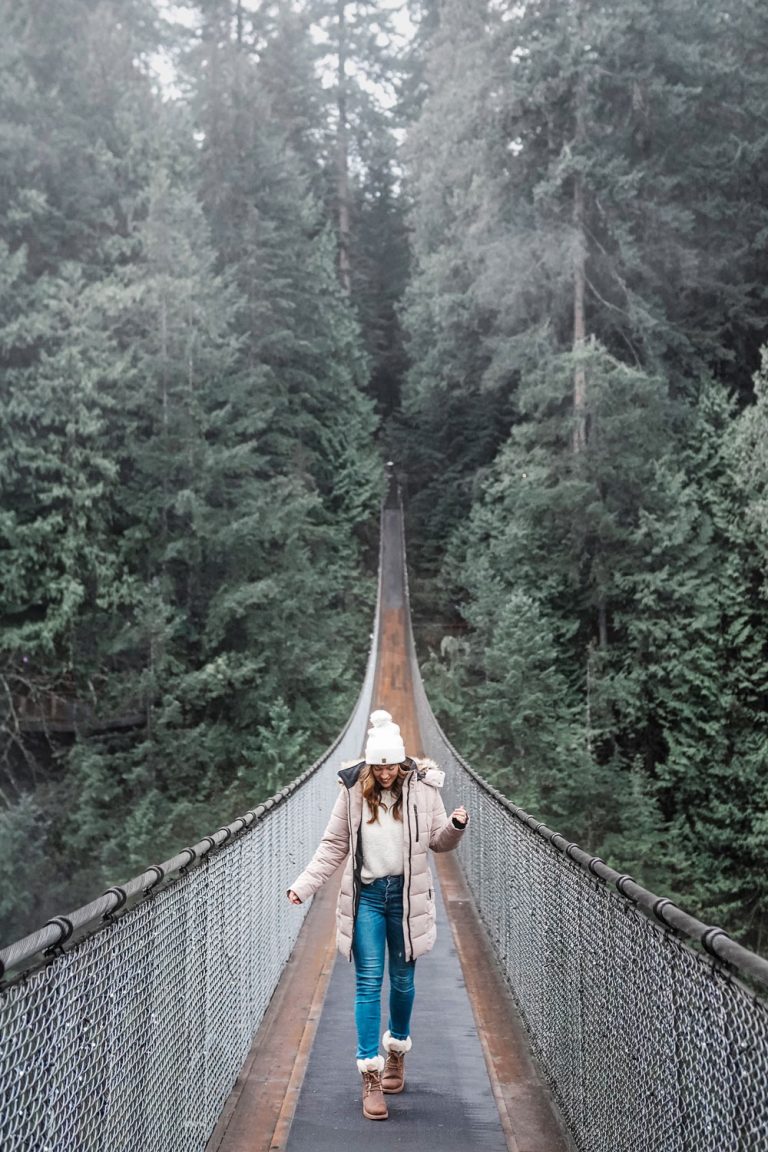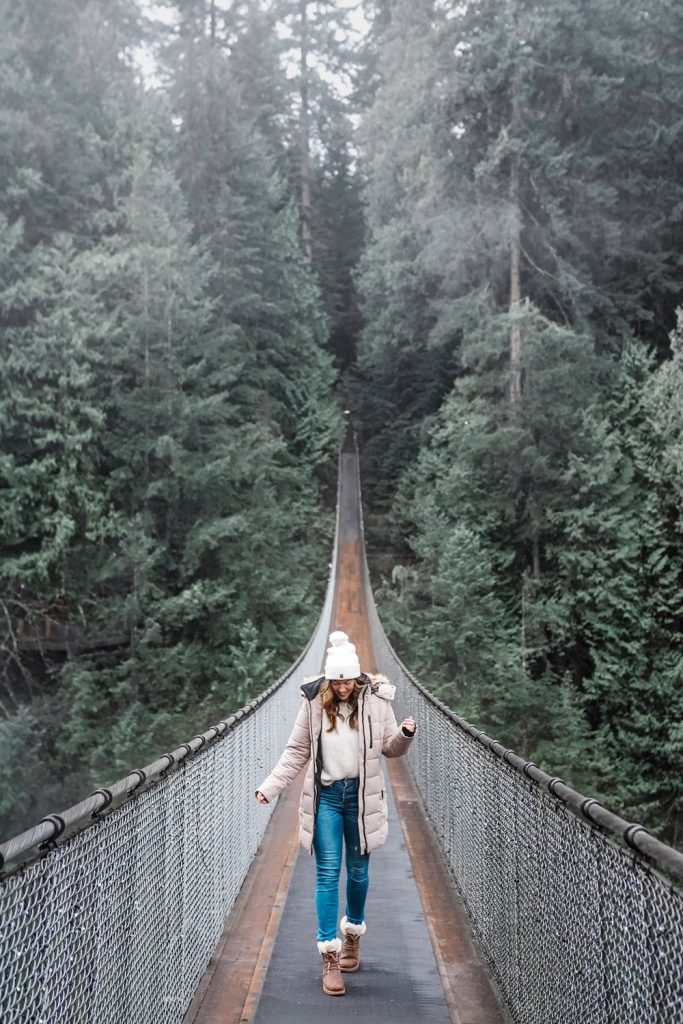 I wore my new EMU Australia Shoreline boots that I am obsessed with—they are the perfect snow boots this winter, cozy and soft and warm and more importantly, built to weather the elements being waterproof! I'll be wearing these in the snow all winterlong. So excited to be giving away 2 of these, one for you & one for a friend over in this latest Insta post! If you guys want to keep track of all the giveaways I have going on right now, they're all live in this Holidays section here.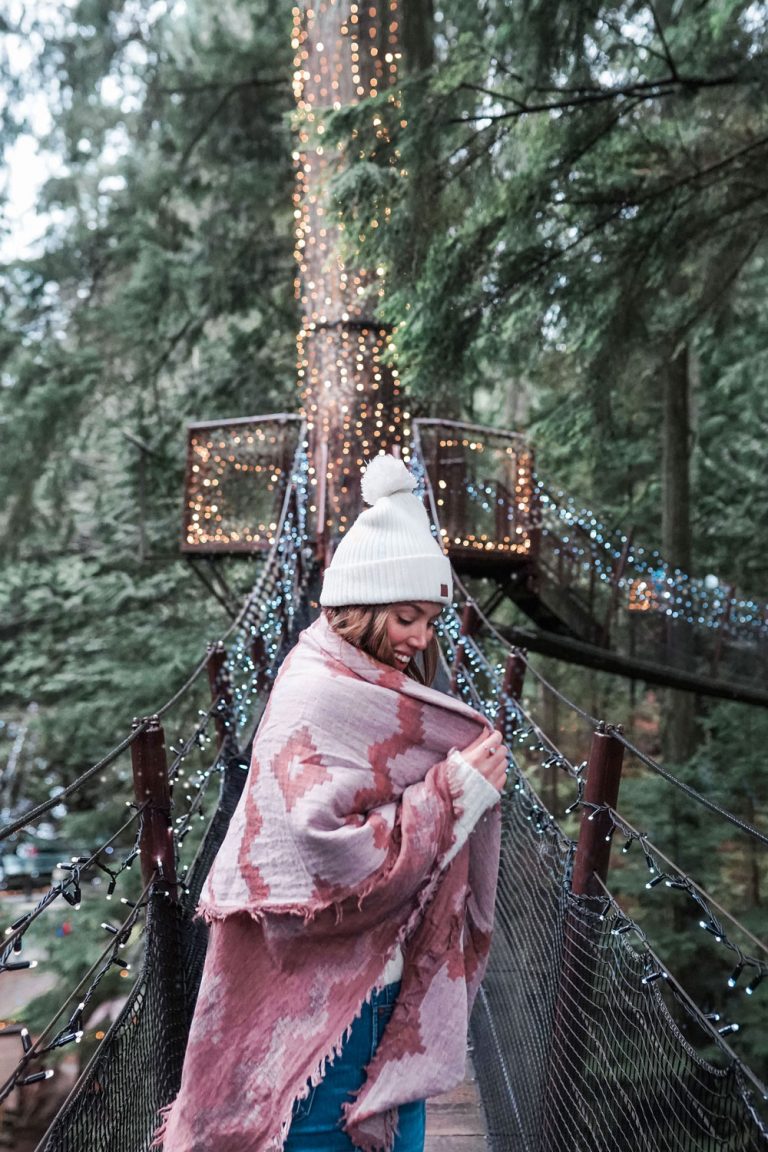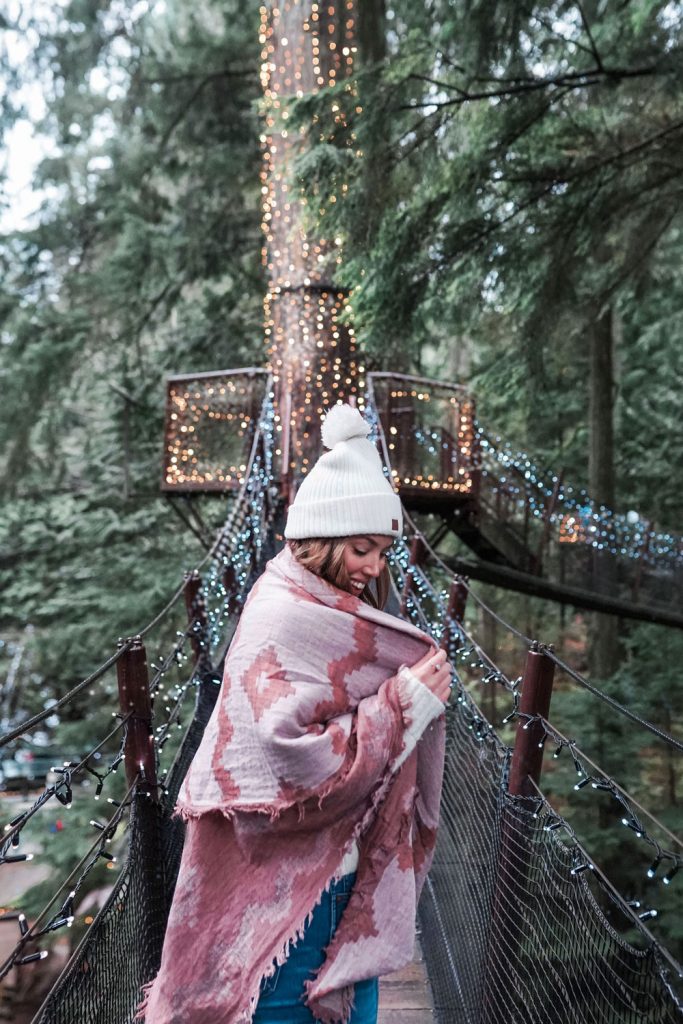 I also wrapped up in my gorgeous Aritzia diamond mosaic blanket scarf, which (you guessed it) I'm also giving away for you & a friend (2 total)! You can enter here. I am obsessed with these scarves—I have a tutorial right here that shares a few different ways to wear it but it is truly one of my chicest ways to stay warm and I'm so excited for two of you to get to wrap up in style this winter!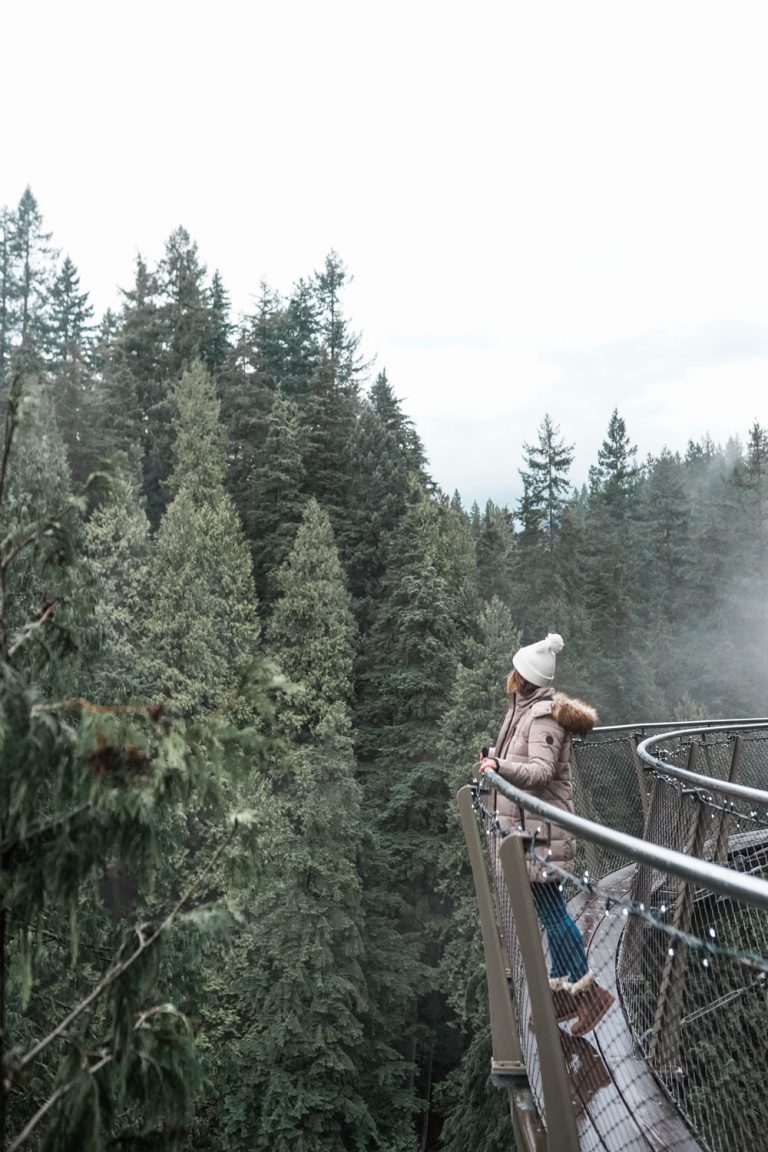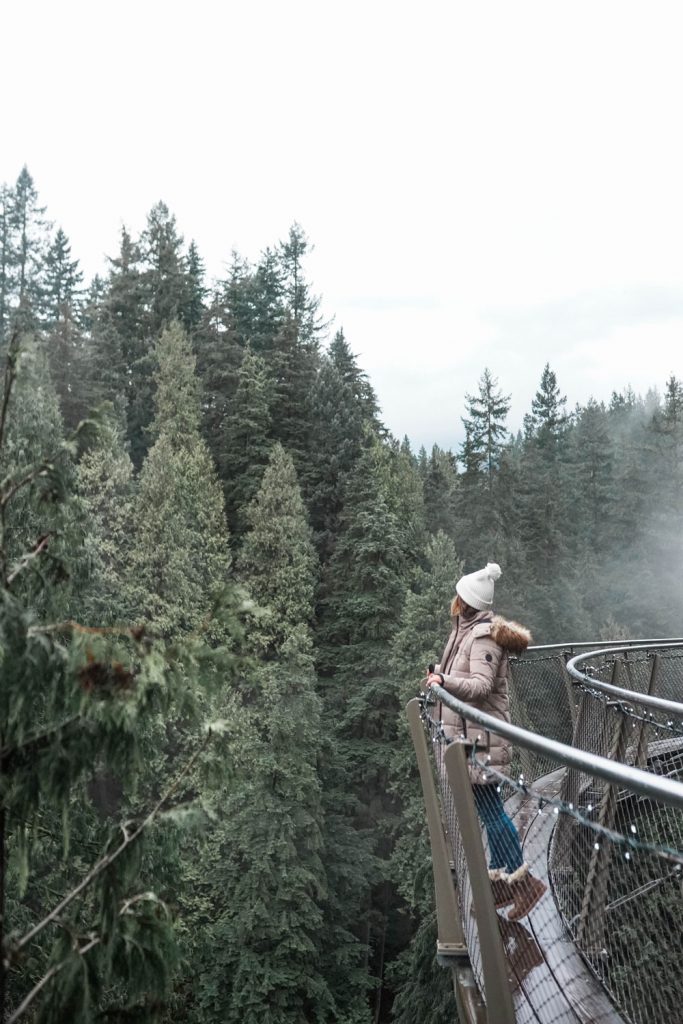 Finally, my parka…I get so many questions about this parka via my DM's on Instagram. It's from Noize (the Hannah Heavyweight Parka, comes in so many amazing colours!) and I'm such a fan of this Canadian company, not only for their super chic parkas and jackets, but because they're all vegan! I'm not vegan or even a veggie for that matter, but am trying to be more conscious about my impact. Some things come really easily to me, like only using reusable water vessels for the most part, using a market bag instead of plastic bags, etc, but it's been more of an effort to me minimize meat consumption. I don't eat very much to begin with but being anemic, I've found it hard to have none. I've tried to eat mostly veggie (but not enough that I'd ever call myself a vegetarian), and I've tried looking out for products that are vegan as well.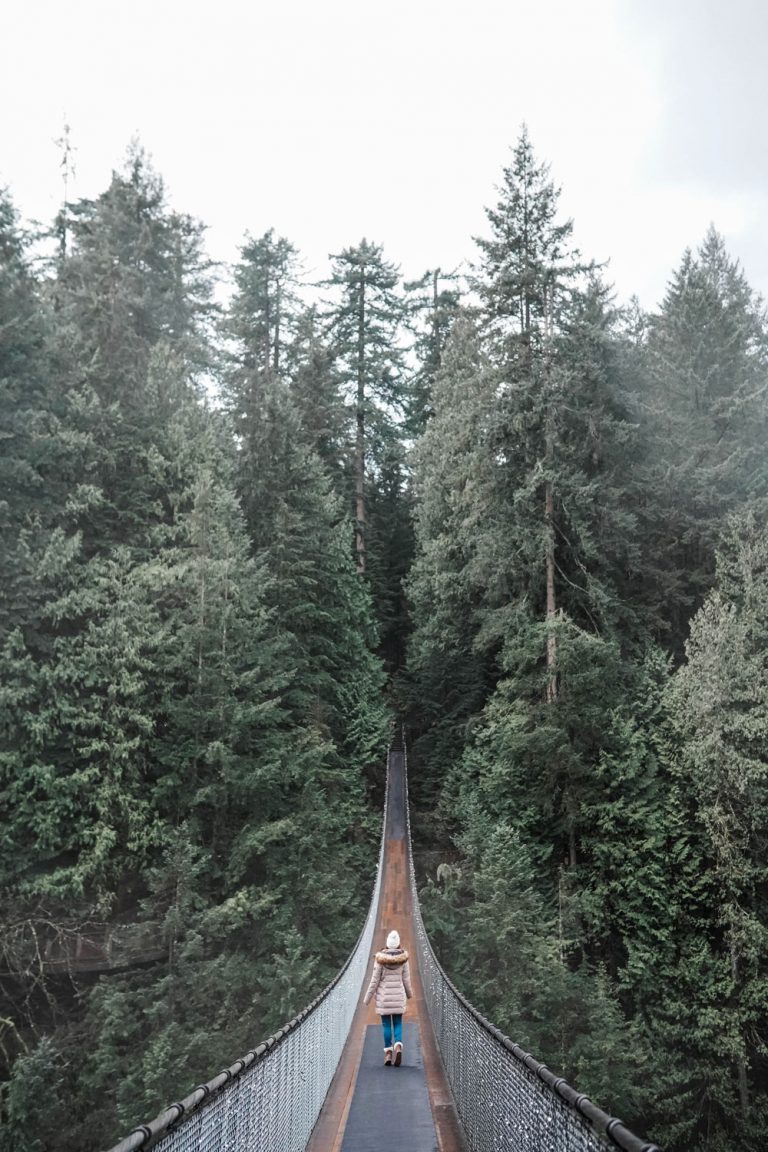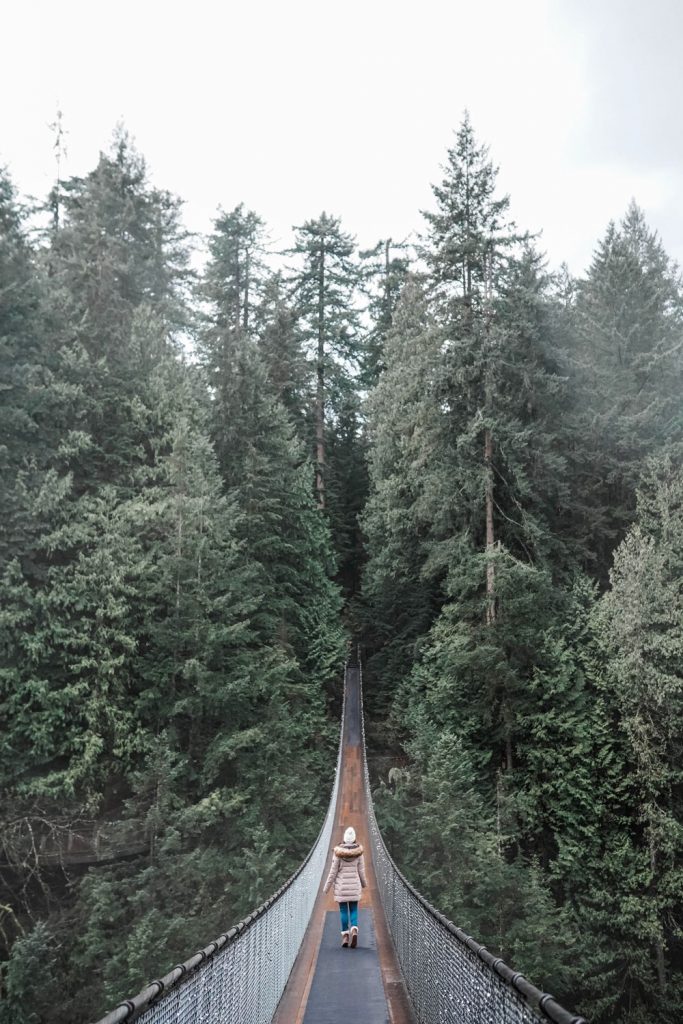 Even without the signature down most people are used to having in parkas, this is by far one of the warmest parkas I've ever had. It's warm even down to negative 30 degrees, which is the coldest temperature I've ever been in when I was in the Yukon! You can get 20% off any Noize purchases with the code TVOB20!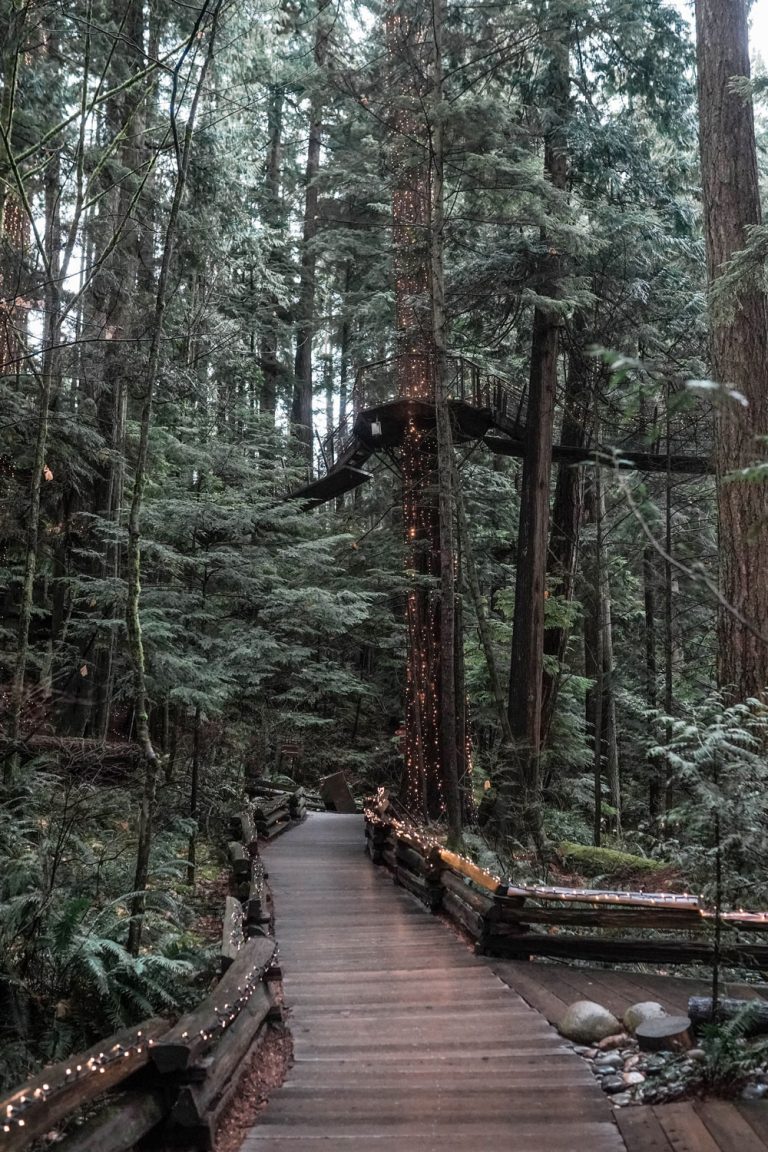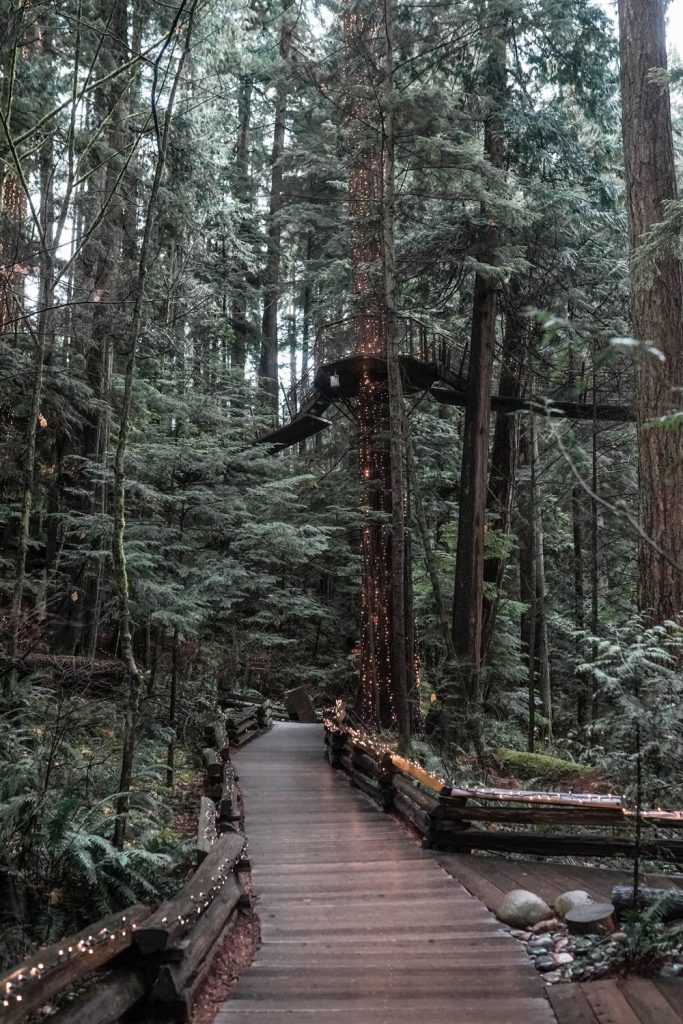 If you're in Vancouver this holiday season, can't urge you enough to make a visit to Canyon Lights! One of my focuses for this coming year (can't believe it'll be 2020 soon enough) is to explore more domestically and locally, whether that's making a trip to Quebec (one of my goals for this year, it's been too long since I visited my original home province and roots!) or exploring more of this city I'm so lucky to call home. Happy Monday guys!
All the photos from this post were edited with the Landscape Preset from The TVOB Presets Classic Collection.