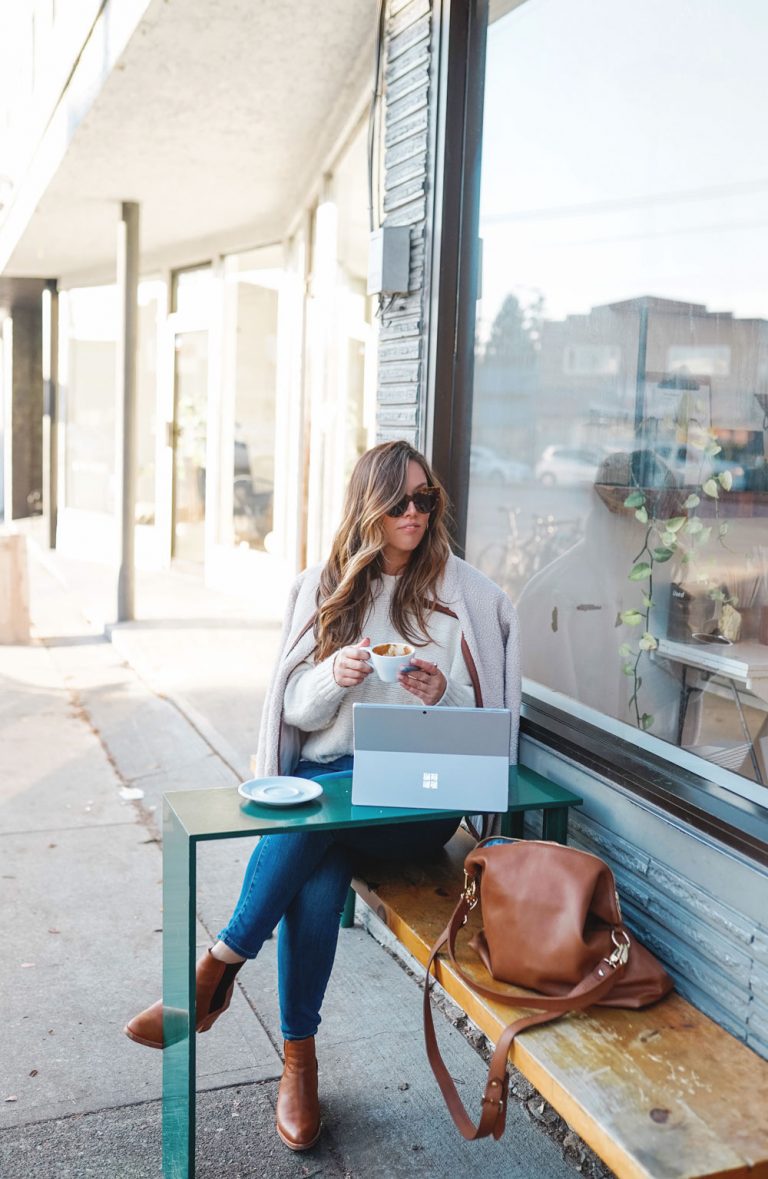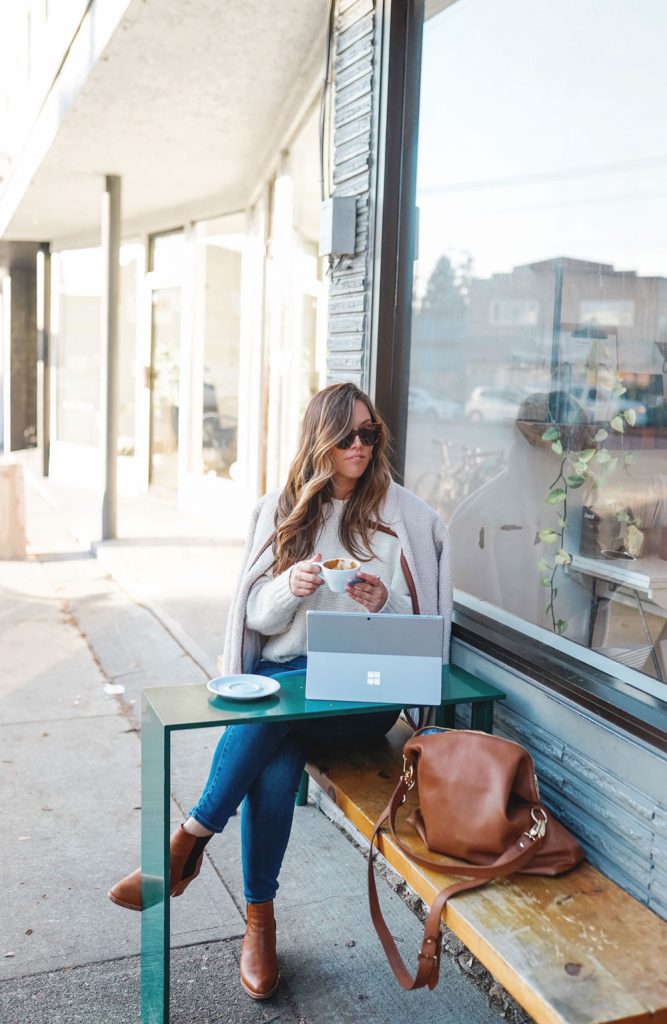 I've been blogging for years now, so the process I have for pulling together blog posts, social postings, etc does feel second nature to me at this point, but it is still work…sometimes a lot of work! I'd say 90% of what I do is research, writing, photo editing, emails, strategizing, SEO, etc. So basically, me in sweatpants with coffee by my side feeling like I'm permanently attached to my laptop. Having said that, as I've been travelling more and more over the years, I've needed to learn how to streamline and expedite everything because you just simply don't have the time when you're on the go, and even at home I'm trying to learn how to do everything on the fly as it is (because frankly, even at home I feel like I'm always running from one thing to the other).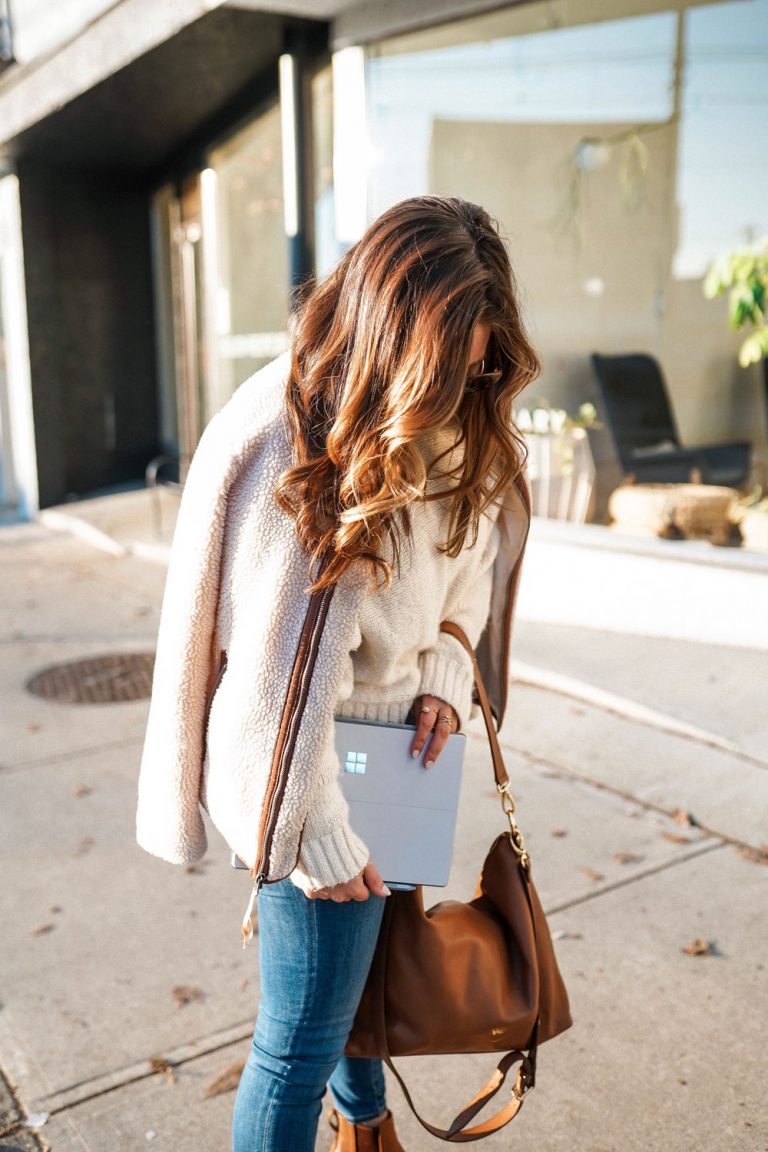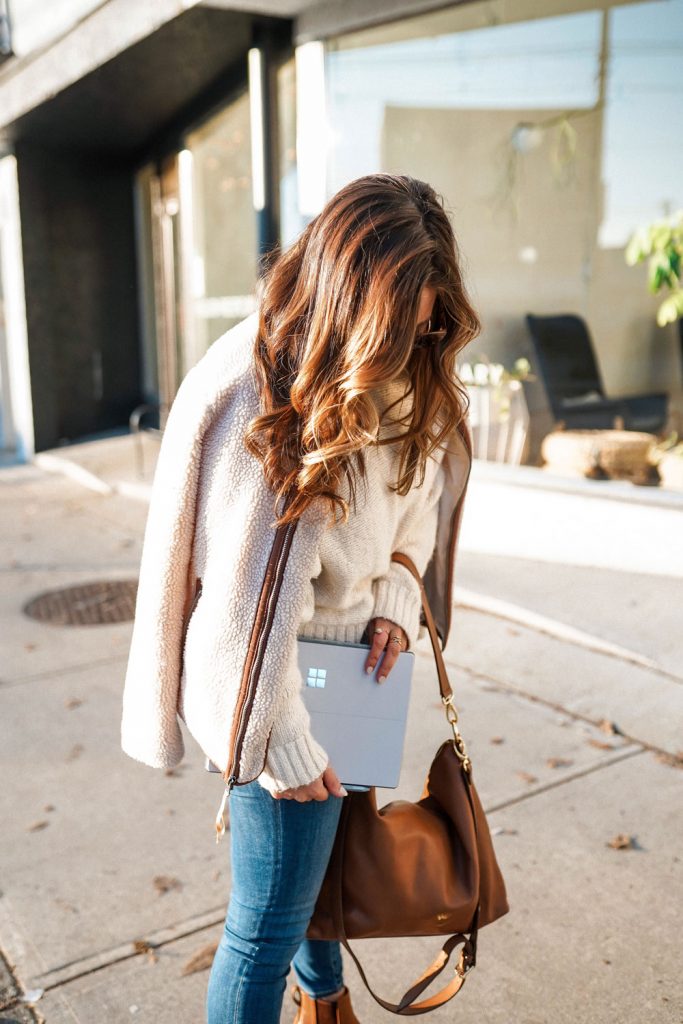 I've started to feel like whether I'm taking off on a trip or just packing up to head into my studio here in the city, it feels like I'm packing up for a 6 month trek every time just to have everything I need to create content on the go. Between my camera, tripod, laptop, phone, chargers, etc, it's literally a backbreaking process sometimes. Matt has been a Microsoft loyalist for as long as I've known him and so when I had the chance to experience the Microsoft Surface Pro 7 from Best Buy Canada, he got insanely excited because it's apparently the talk of the tech world (which he works in). As he put it to me, it would be the most amazing addition to my life for travel because it bridges the gap between a tablet and a laptop—it has all the power of a laptop but with the functionality and convenience of a tablet.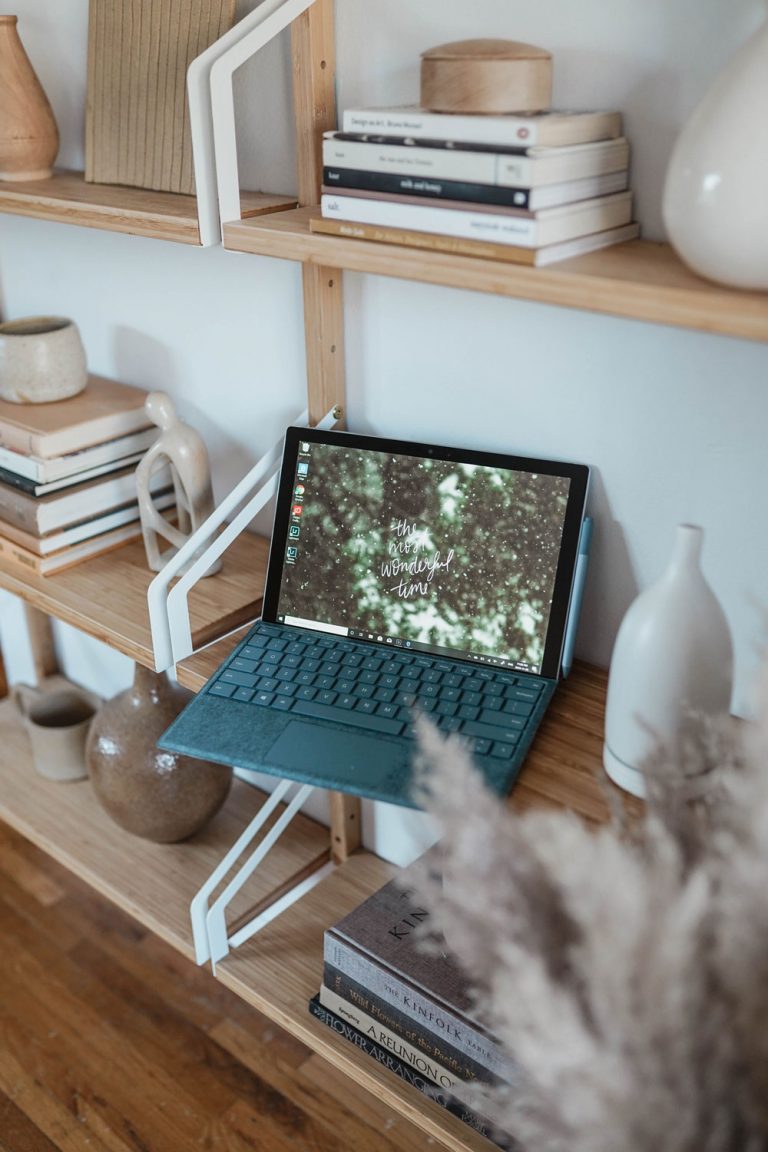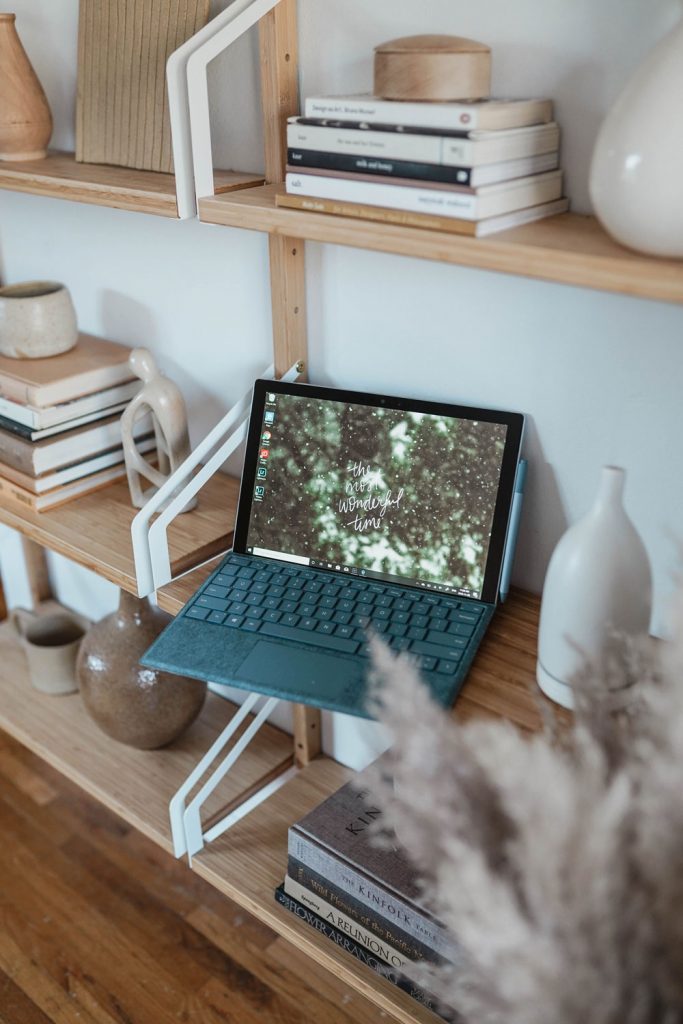 Not only did I want to share some insight into how I create blog posts on the go, but how the Microsoft Surface Pro 7 has completely revamped how I'm able to get content together on the go! Seriously, it's a game changer and I've actually fully made the switch from my previous laptop over to the Surface Pro 7 for when I'm out and about. Given that I'm either travelling or usually on the run around the city (on photoshoots or needing to get to emails at a cafe between meetings), I've just found it makes so much more sense for my life!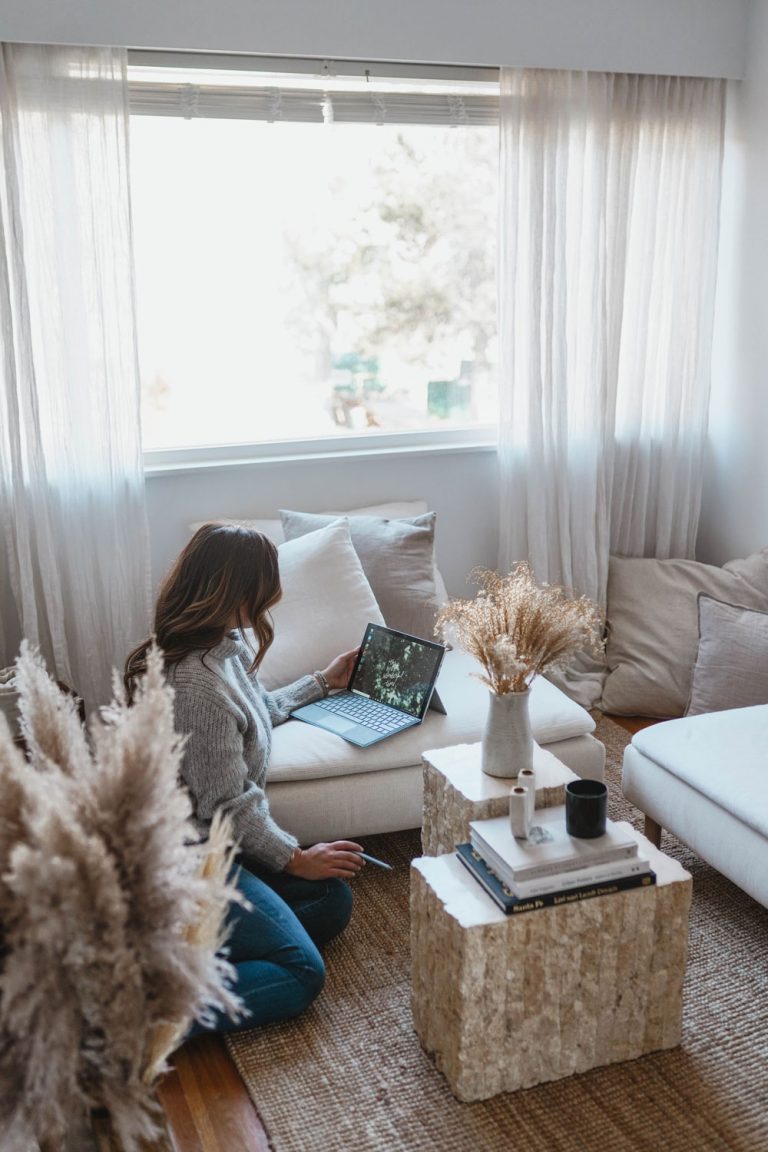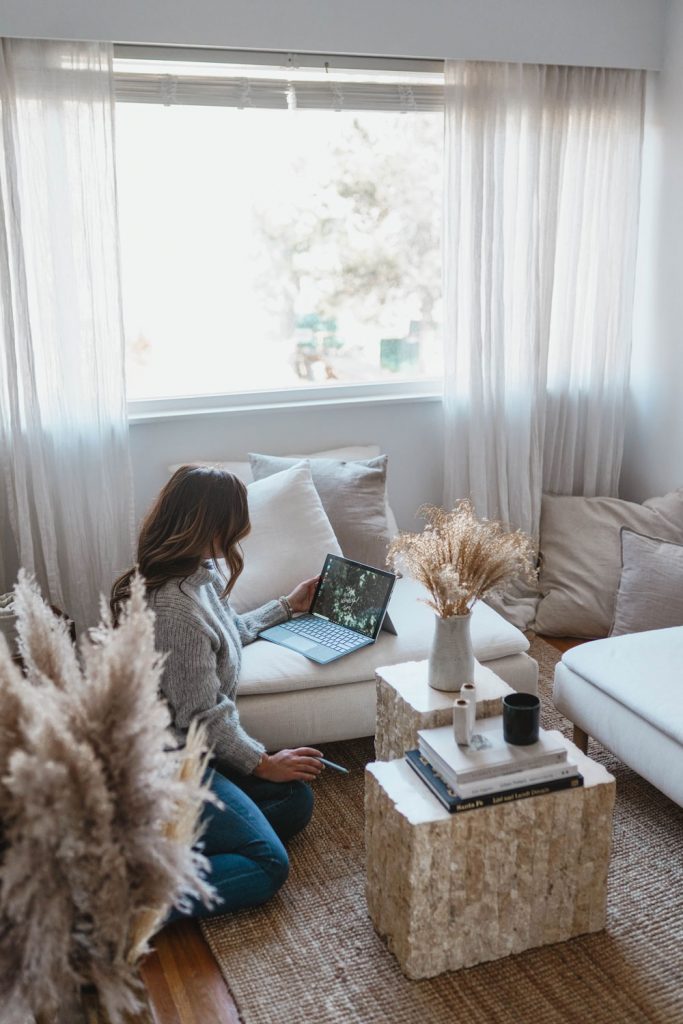 So let's dive in—first things first, blog posts (or even an IG post for that matter) don't come out of thin air. I know any blogger worth their salt does a ton of research, including but not limited to: search queries on your site (i.e. what people are already looking for), polling your audience, looking at seasonal trends (Pinterest is great for this for providing current trends), previous years' stats to see what performed well, creating visual mood boards to spark inspo, reading other blogs and magazines to see what inspires, etc.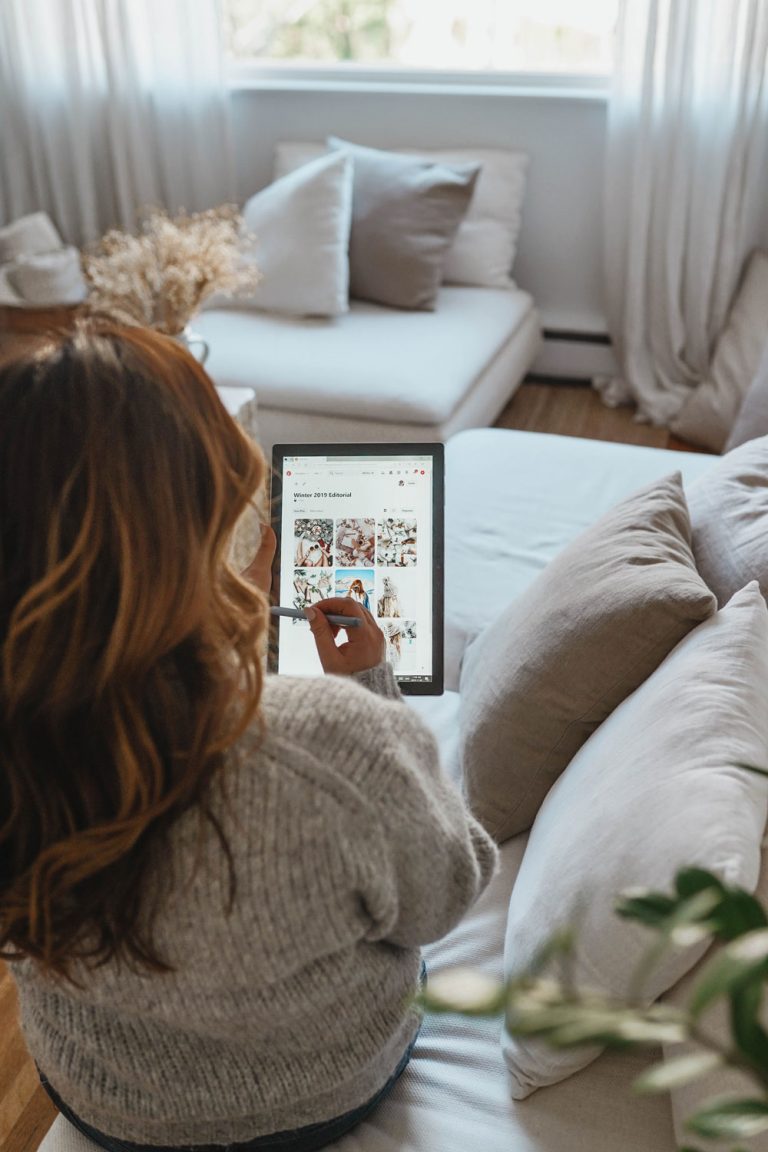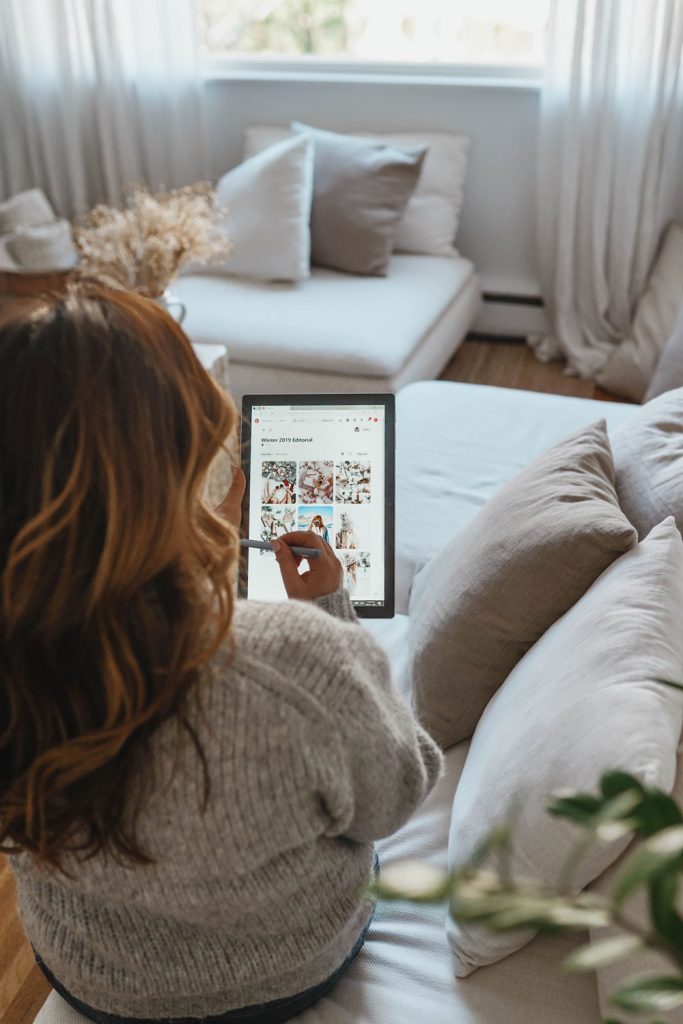 One thing that I personally find is that this is something that I don't do usually as a sit down, must-do thing…it seems a lot more natural to review everything or research on a phone-like or tablet-like format, which the Surface Pro 7 has! It'll flip to vertical and using the 12.3-inch PixelSense touchscreen display, you can scroll through using your finger or pen. I find inspiration sparks and I absorb everything much more easily if I can chill and scroll through the same way that I would with a phone.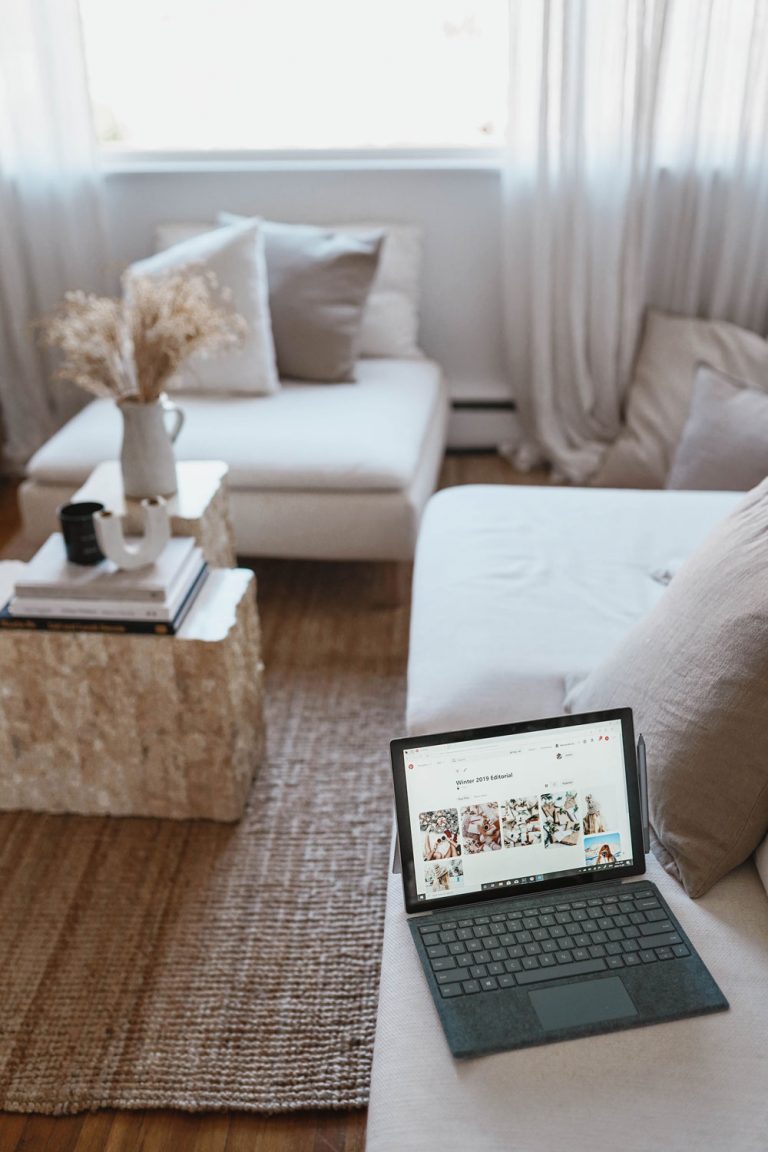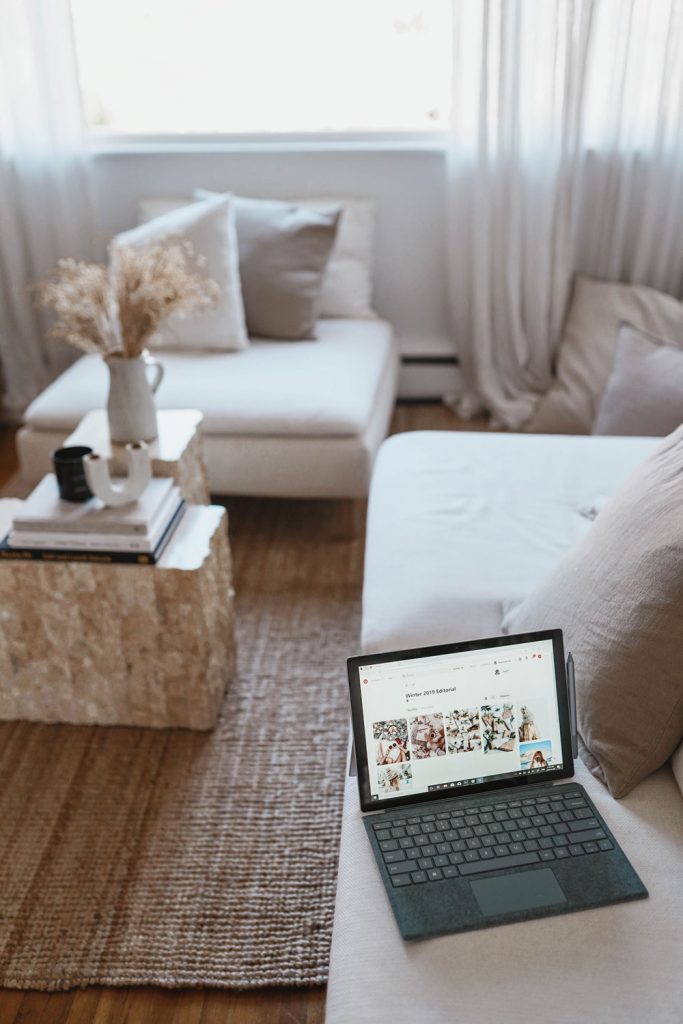 Once I've settled on some story concepts (which I always draft up in an ongoing editorial calendar that I keep in my Google Sheets, which helps me map out what I'll need for props, potential shoot dates, live dates, etc) I then have to determine location. If I'm lucky and travelling, that's pretty easy—I've likely been looking on Pinterest and travel guides for some time at this point and have a good sense of where I want to go and what I want to see. But for at home, that means usually trying out a location or two and getting out on the streets and scoping things out. I use Google street view a lot but since I'm always out at the gym or in appointments or at meetings, whether it's on my phone or my Surface Pro 7 I try to just snap a quick pic for reference. I love that the Surface Pro 7 has an 8MP rear-facing (and 5MP front-facing) camera to snap a pic in 1080p, which is also key for video conferencing for meetings, or even Skyping while I'm gone!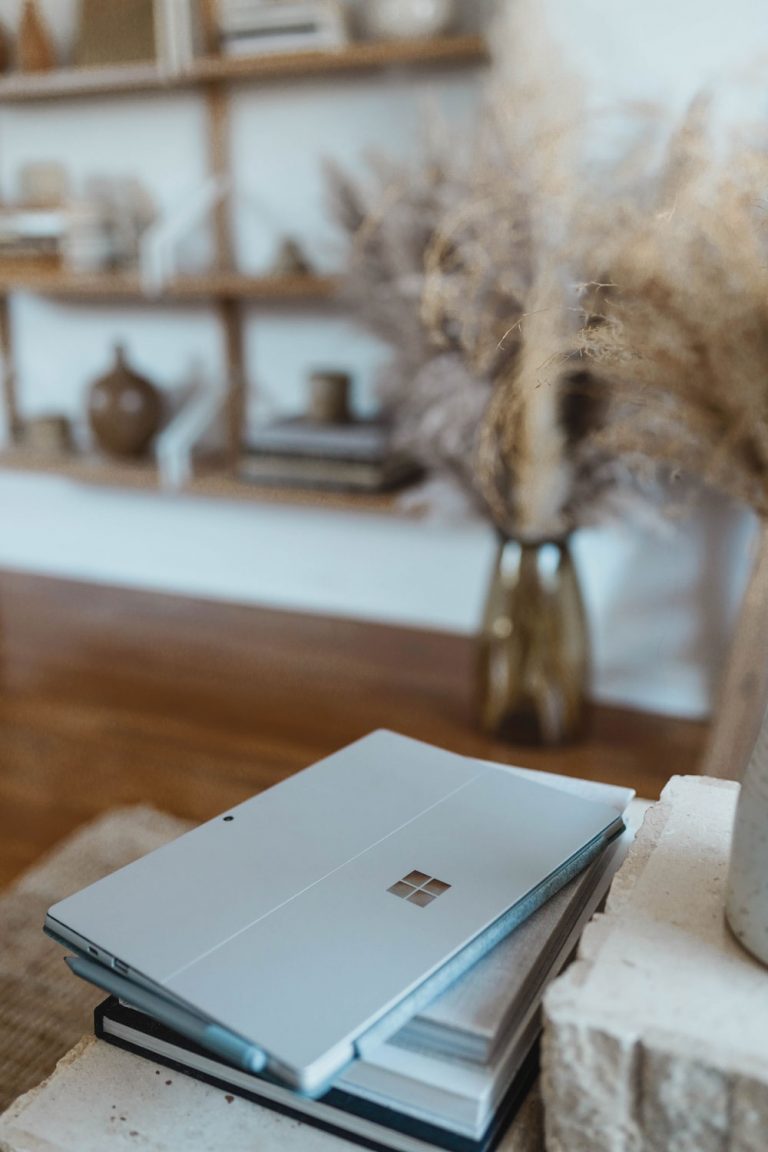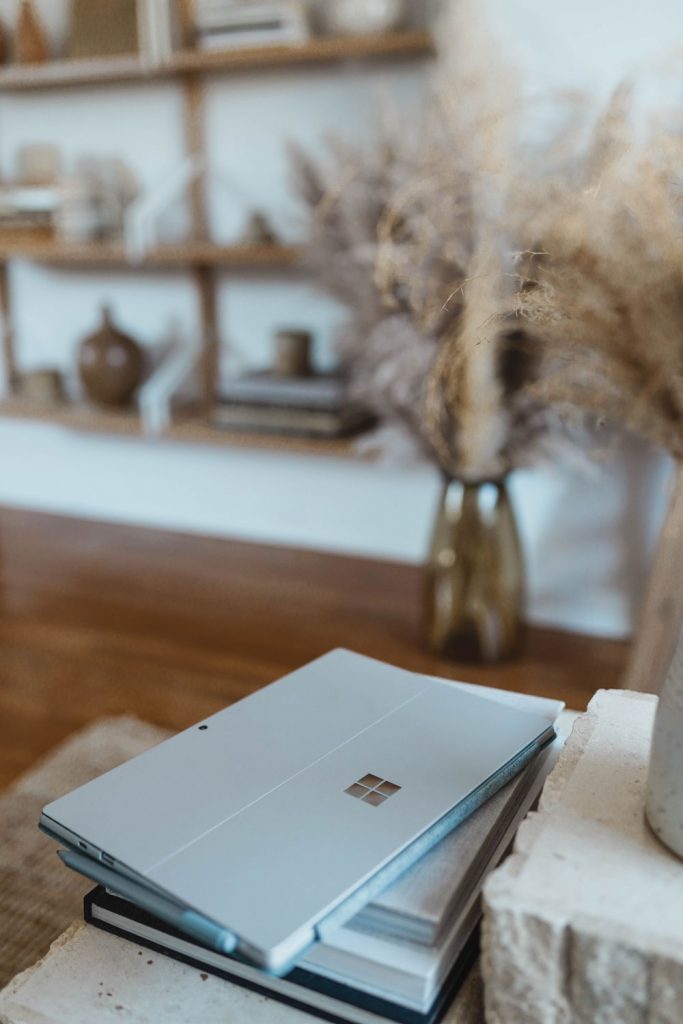 Once I've finally captured imagery, it's all about the long slog of photo editing and writing out my copy—this is where the Surface Pro 7 seriously shines. Using the pen, you can use the touchscreen to edit on Lightroom (or whatever you edit on) so quickly—something about the touchscreen helps me fine-tune images so much more easily and organize everything, not to mention the 128GB solid state drive means that I for once won't be having a monthly meltdown trying to delete any images I don't need once getting warnings I'm critically low on space. Again proving that the Surface Pro 7 bridges the gap between tablet and laptop, you can actually import images directly thanks to the card reader which is so rare for a tablet.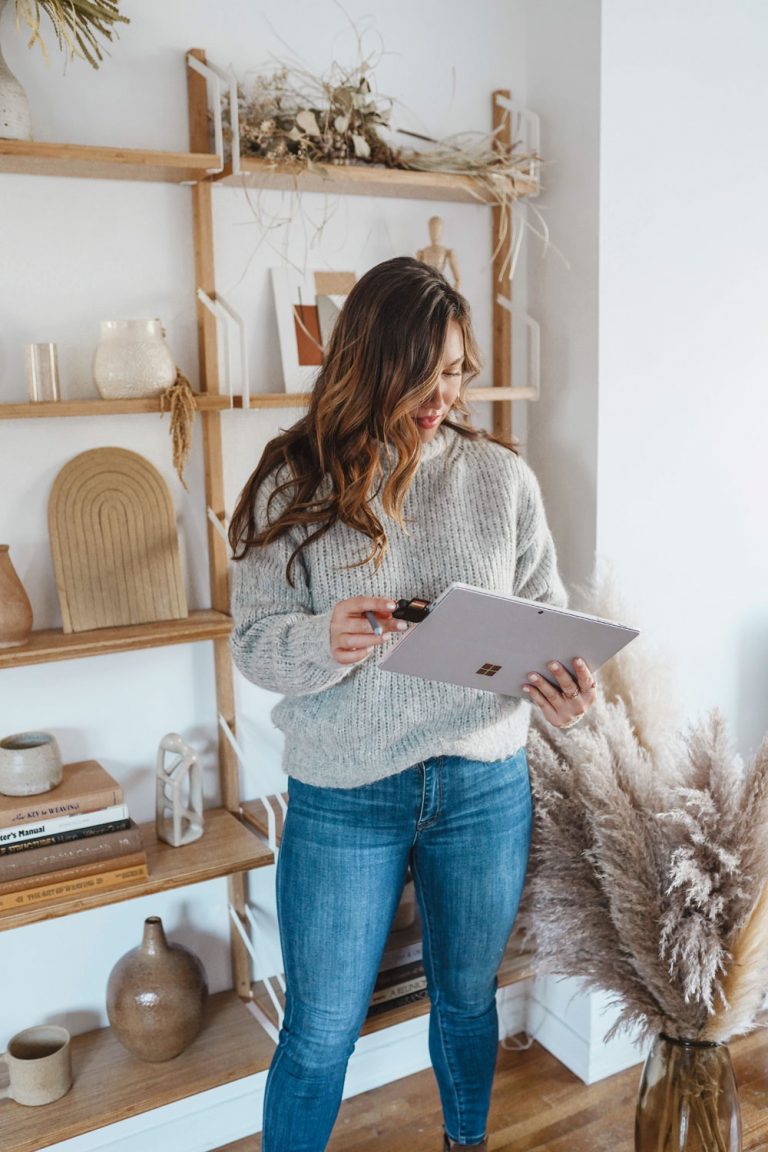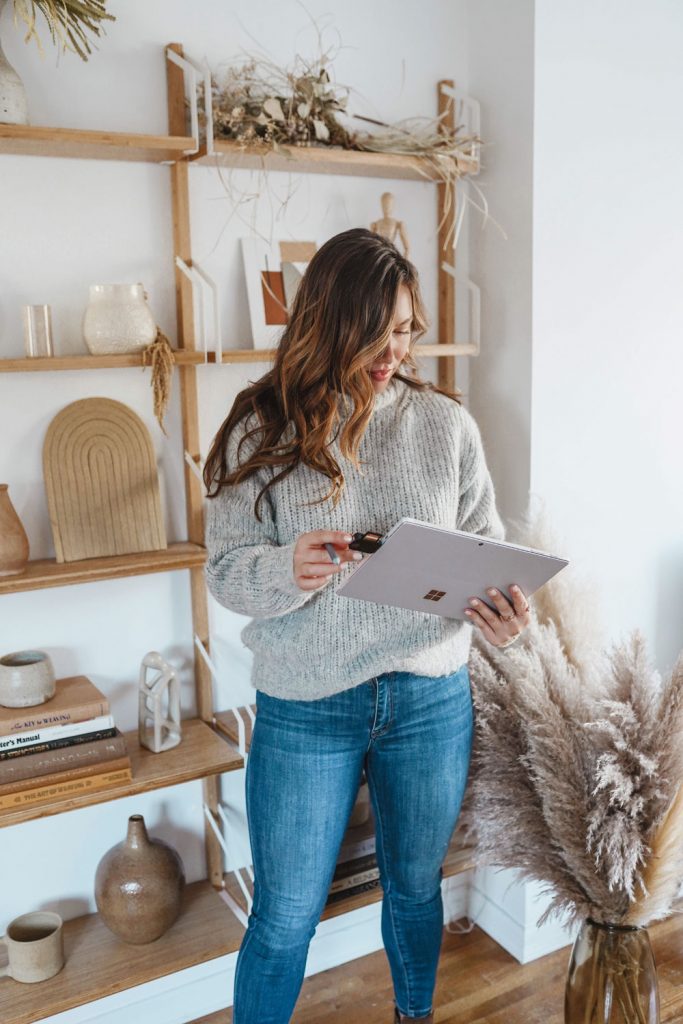 I've straight up had to write blog posts on trains, planes and the back of taxis before, so having to haul out my laptop in the past has always been annoying. Using the Surface Keyboard which you can see here, it literally attaches in an instant, transforming this ultra-slim tablet into a laptop. Oddly enough, Matt and I both commented on how satisfying the keyboard is…I don't know if we're just weird, but there's some sort of satisfying tap to the keys! All the more reason to type away a blog post no matter where I am, whether it's up in the air or catching up on work at a cafe.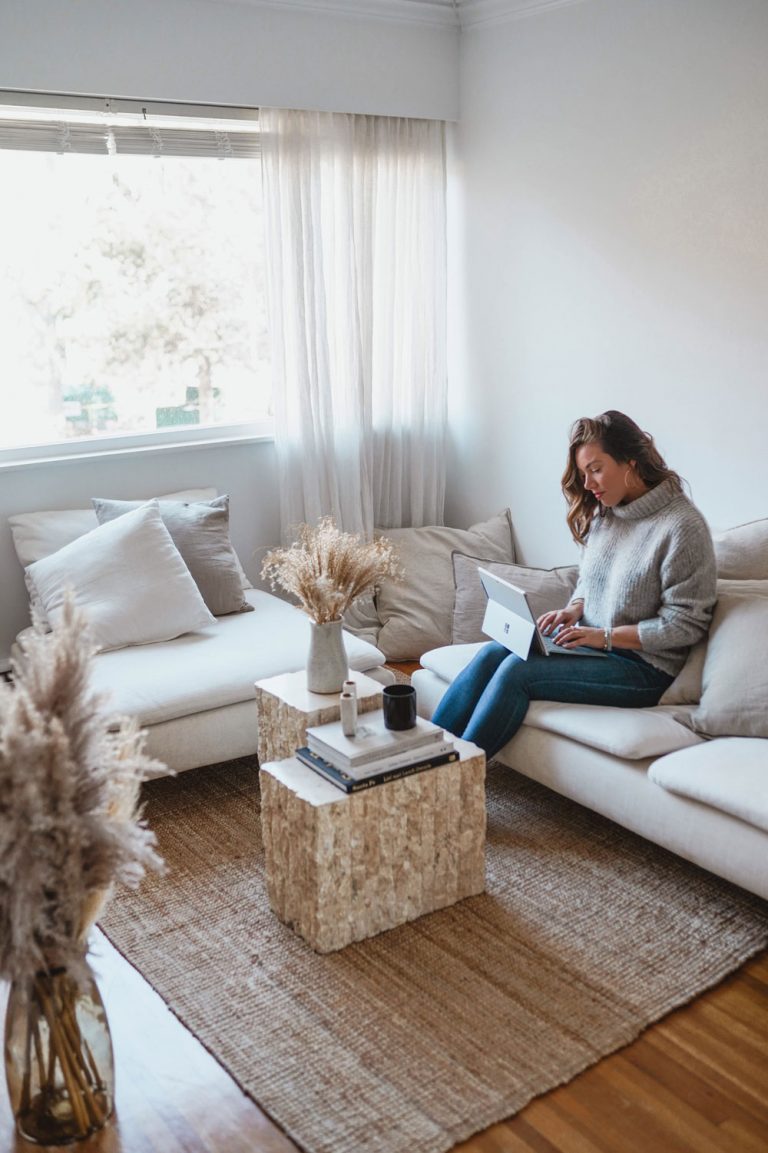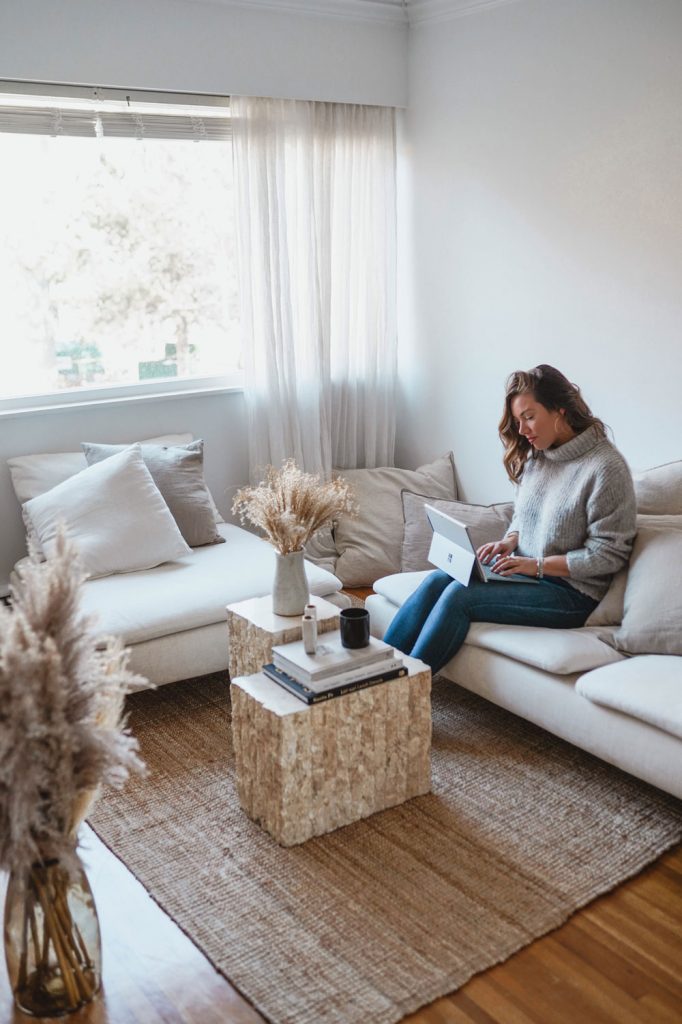 Speaking of which, its integrated WiFi 6 allows you to work quite literally anywhere and everywhere, allowing you to connect to any network—I can't stress enough that you can literally slip this into a handbag (which I did today), pack along your accessories and no matter where you are, get to work right away. It's so light and slim, I'm not even thinking twice about using it moving forward and packing it for all my trips. Blog post wise, at this point it's time to upload and format the blog post! I always make sure I have strong SEO for all my alt tags and for the blog post itself and then it's time to go live!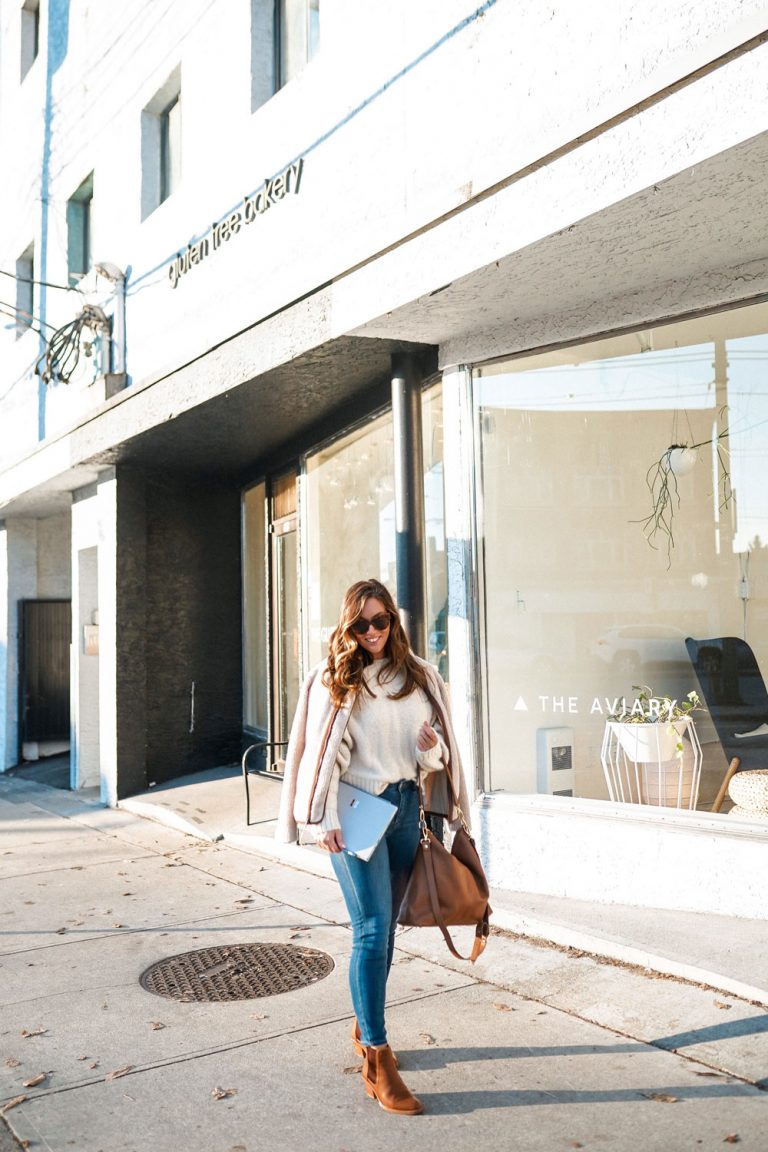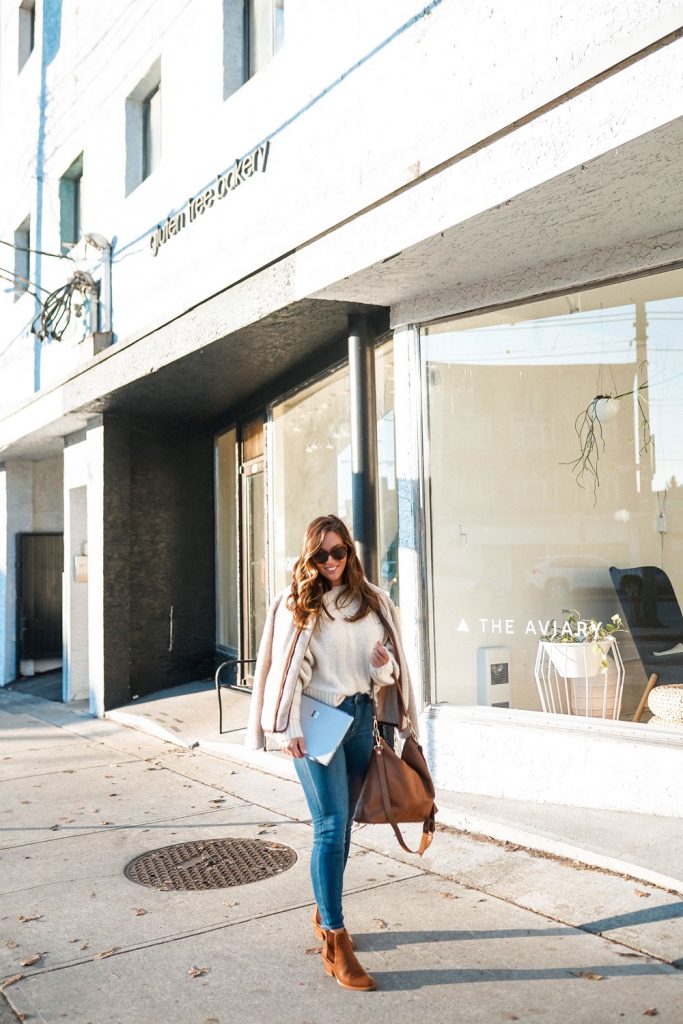 While from a blog post perspective it's basically a job wrapped, I love that the Surface Pro 7 isn't just a great work laptop—whether it's the games app (Matt and I have developed the most terrifying addiction to Solitaire) or watching movies or TV (you can easily connect your Bluetooth devices), it's a dream for using for pure entertainment purposes. For commuting or plane rides, it's so cool that you can just set it up on its easel to sit back and enjoy a show or movie and then just clip in your keyboard to get to work when the time comes!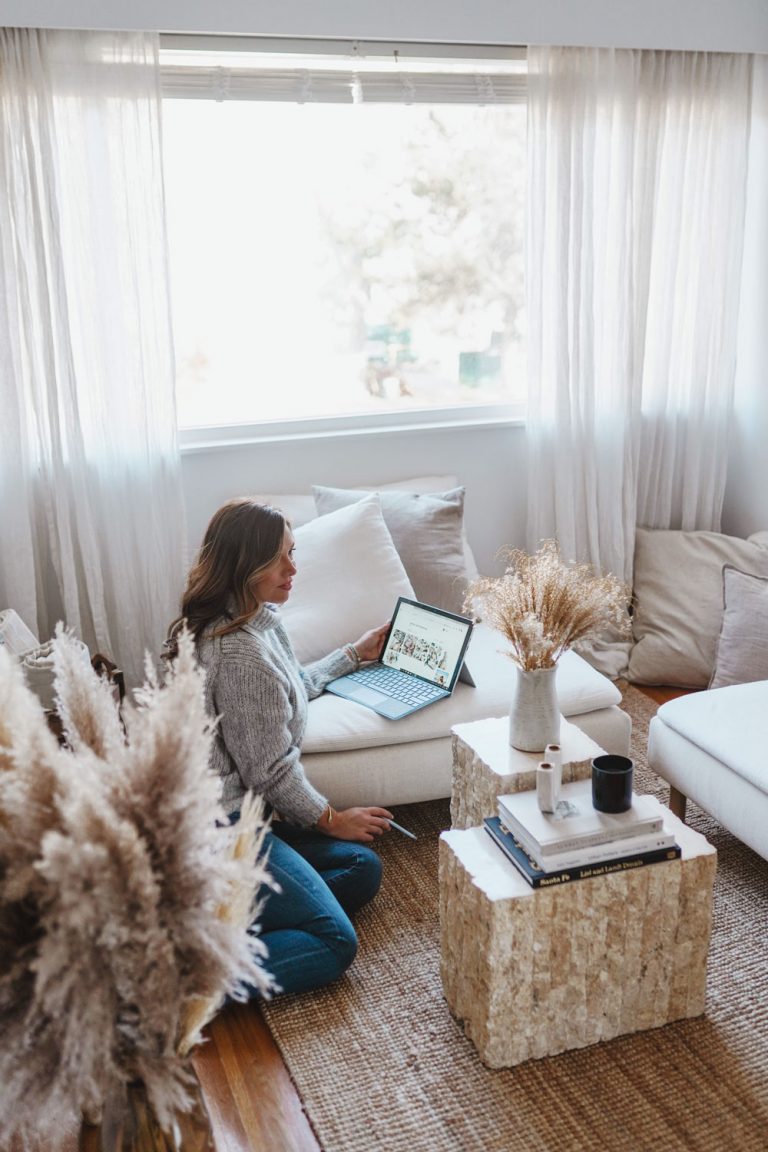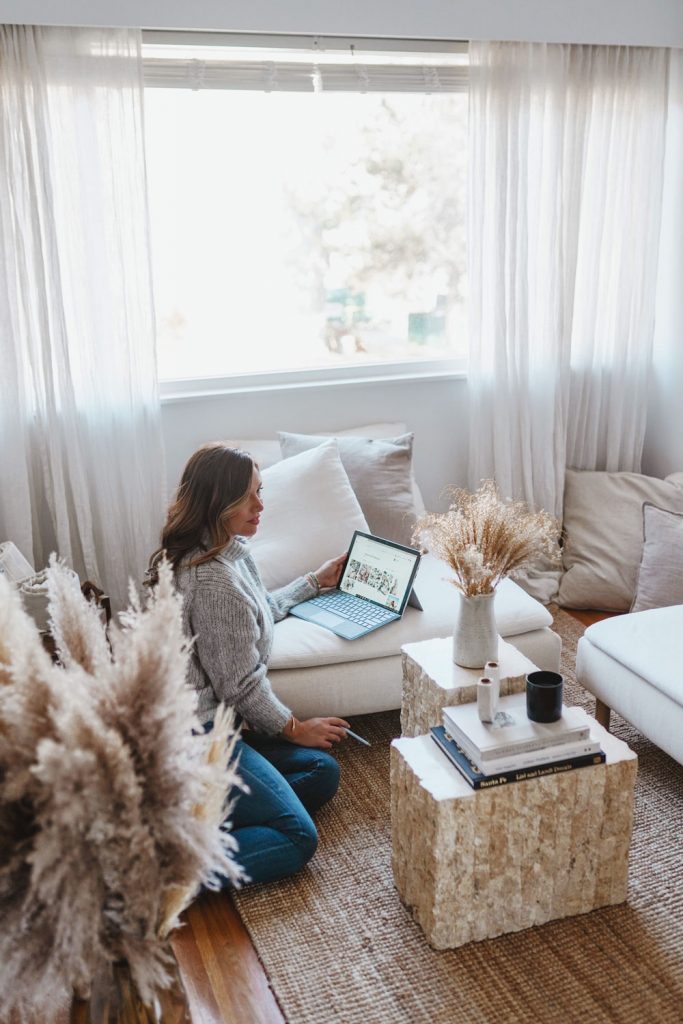 You can learn more about the Surface Pro 7 at Best Buy Canada here, as well as the Surface Pen and Surface Keyboard. And if you guys ever have any Qs about blogging, let me know! Hope this helped give some insight into what goes behind every blog post that goes live here, not to mention (as an extension of my blog posts) all my social as well! Have you guys ever used the Surface?
This post was created in partnership with Best Buy Canada but all opinions are my own