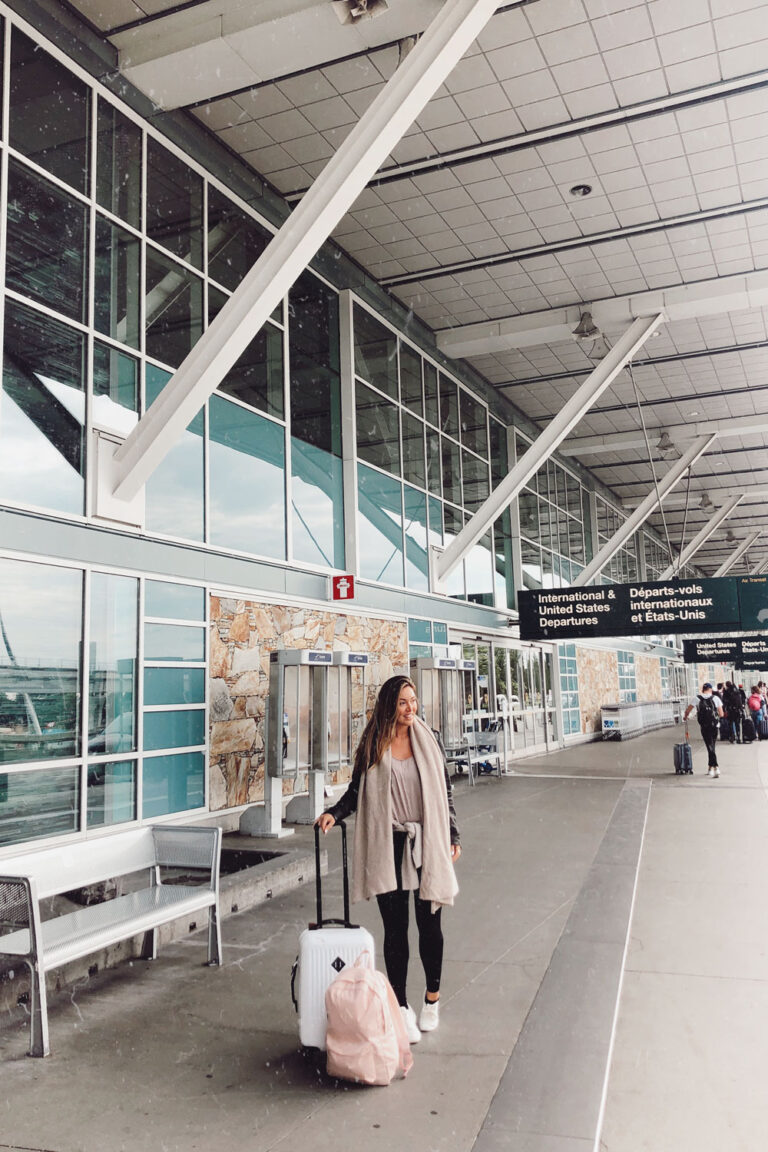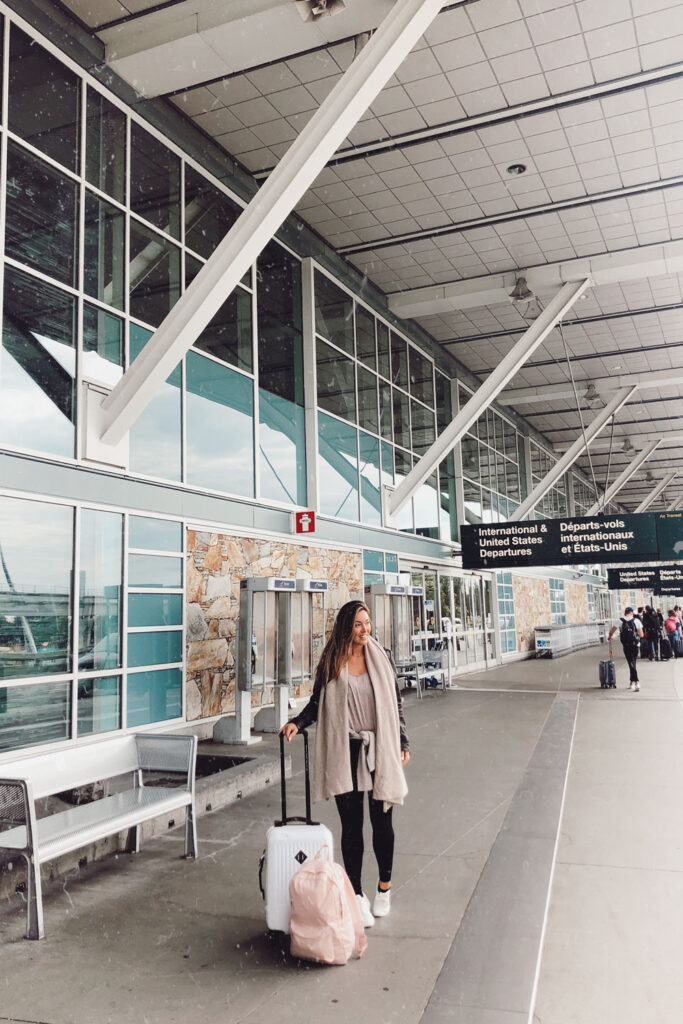 One thing that we're trying to focus on this year is really cutting back. We're just about ready to start trying for a wee one but as Matt likes to constantly remind me in an anxious state, we've got a lot to do to prep financially (though I, for one, am not too concerned [et voila the balance in our personality types], plus I have some really amazing financial goals and strategies in place already that I outlined in this guide). We both are guilty of mindlessly shopping or being tempted by good sales in the past though, and so my goal for 2020 is to be really intentional in my spending and to prioritize the things I really value.
In embarking on this new strict principle, I was reflecting on 2019 and the purchases that really have been of amazing use to me and noticed there are definitely some common themes: they're pieces that are about the experience (so for instance, a pair of boots that got me through a whole hiking adventure in Scotland/Ireland), quite a few help the environment and others feature some really cool tech. Here are my top 10 faves of 2019—it's interesting to see the common themes and how to approach 2020 with these insights in mind for my purchasing decisions! Just a quick note for transparency sake, a few of these pieces (maybe 2-3) were gifted either from brands or loved ones but I wanted to include them regardless because having them in my life, I would gladly purchase them and have received so much value from them!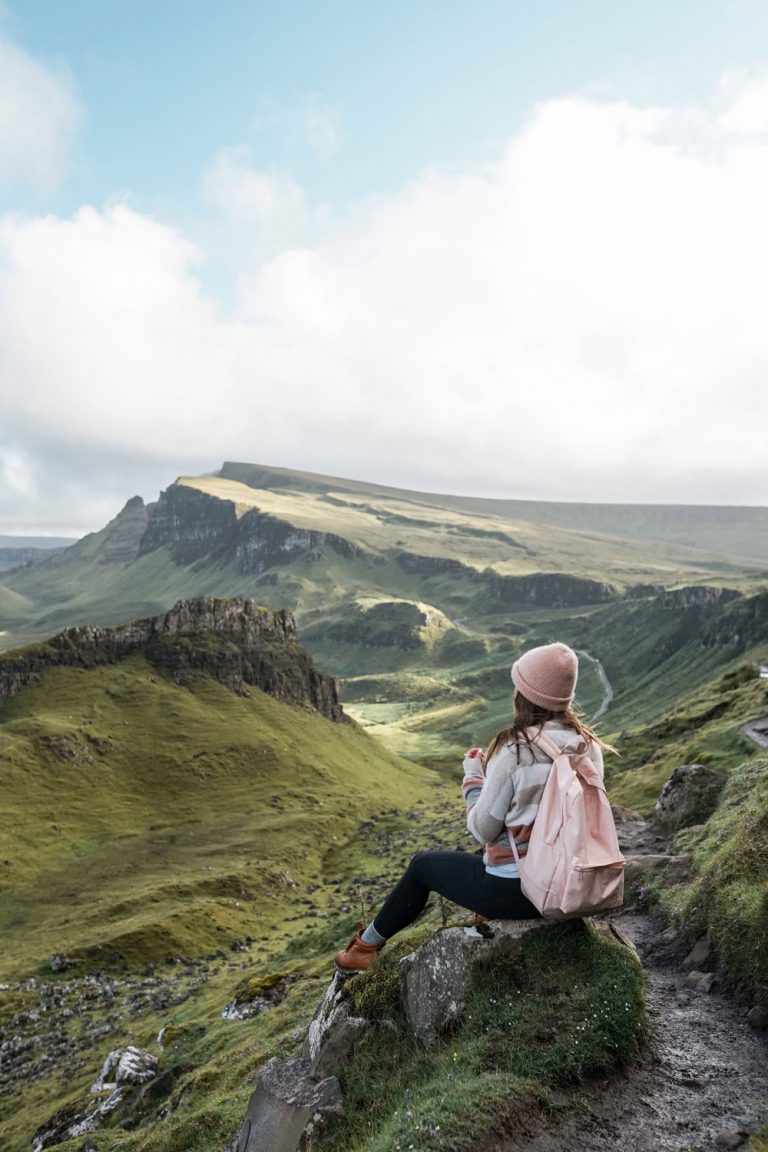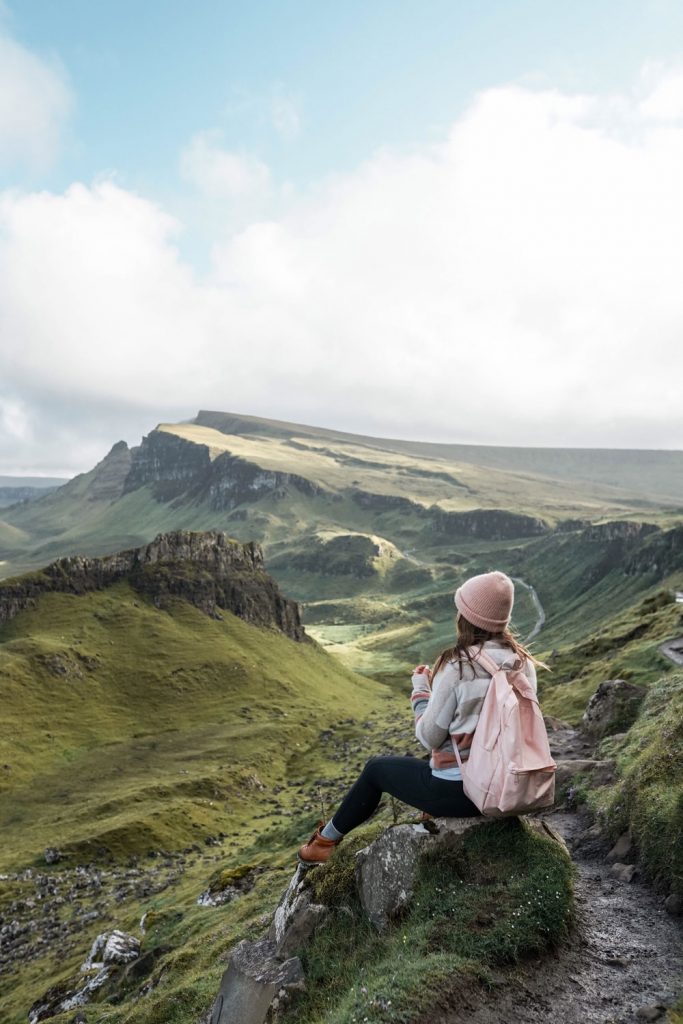 Eddie Bauer K-6 Boots
I can't say enough good things about these boots. They required zero break-in time, they kept me safe despite my back going out and me spraining my ankle as we trekked through the mountains in Scotland and Ireland and best of all, they've been put to great use here at home as well. While I love fashion and will still be investing in some key pieces in the future, I really have SO many clothes/shoes/bags and these hiking boots filled a rare hole in my wardrobe. I love that they serve to bring me so many amazing experiences and they're really cute too!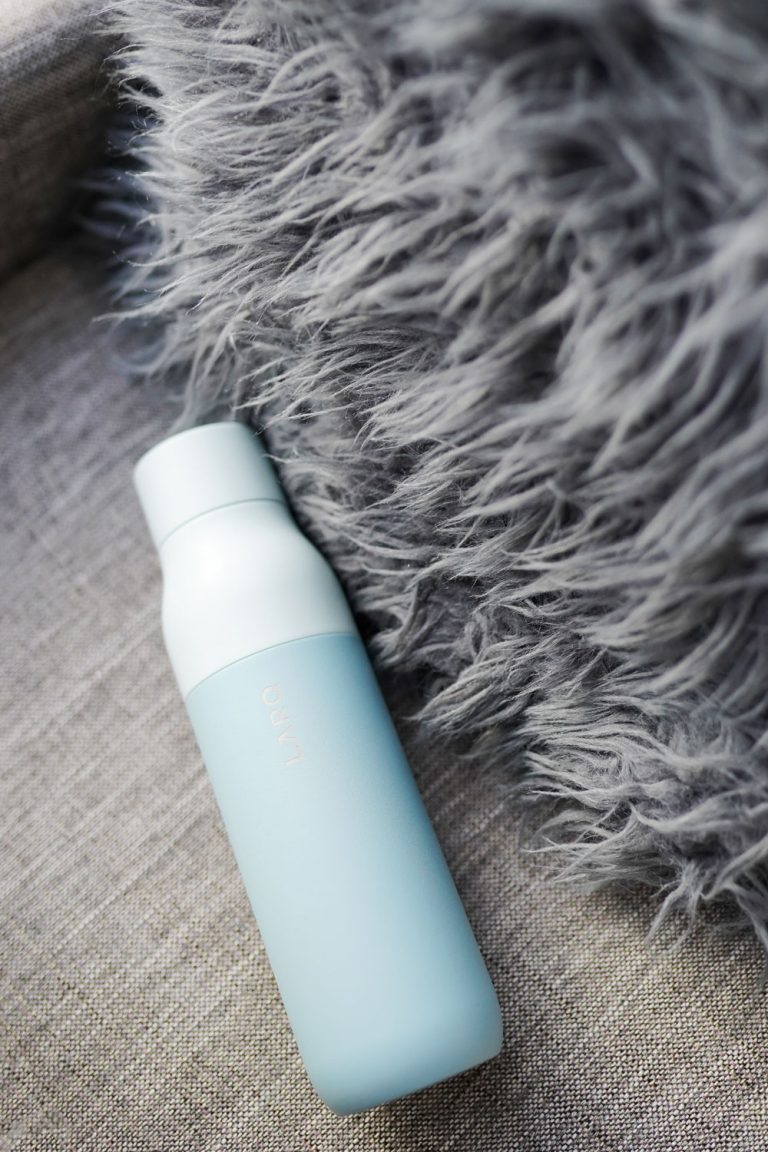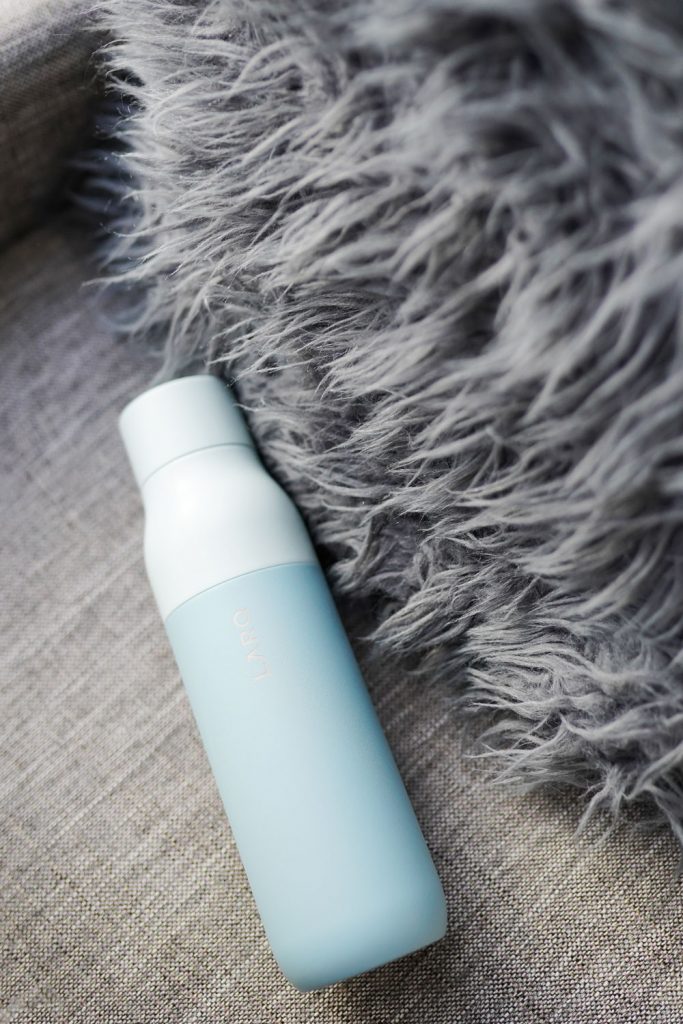 Larq Bottle
I used to get crazy guilt about buying bottled water during my travels but having a bit of a weak gut, I just have to be really careful about what I eat/drink when I travel, especially in places where water cleanliness is an issue. I'd try to comfort myself that I'd only ever get these huge 1.5L bottles but still, with everything going on in the world and affecting our environment there's just no excuse for adding to the problem. I asked for the Larq bottle for Christmas from Matt and nothing else and it has been amazing. Even here in Canada where water is so clean, at the cabin we're on a well system but I used the Larq bottle this time and my tummy was totally fine! This is going to be a game changer for me when travelling from hereon out.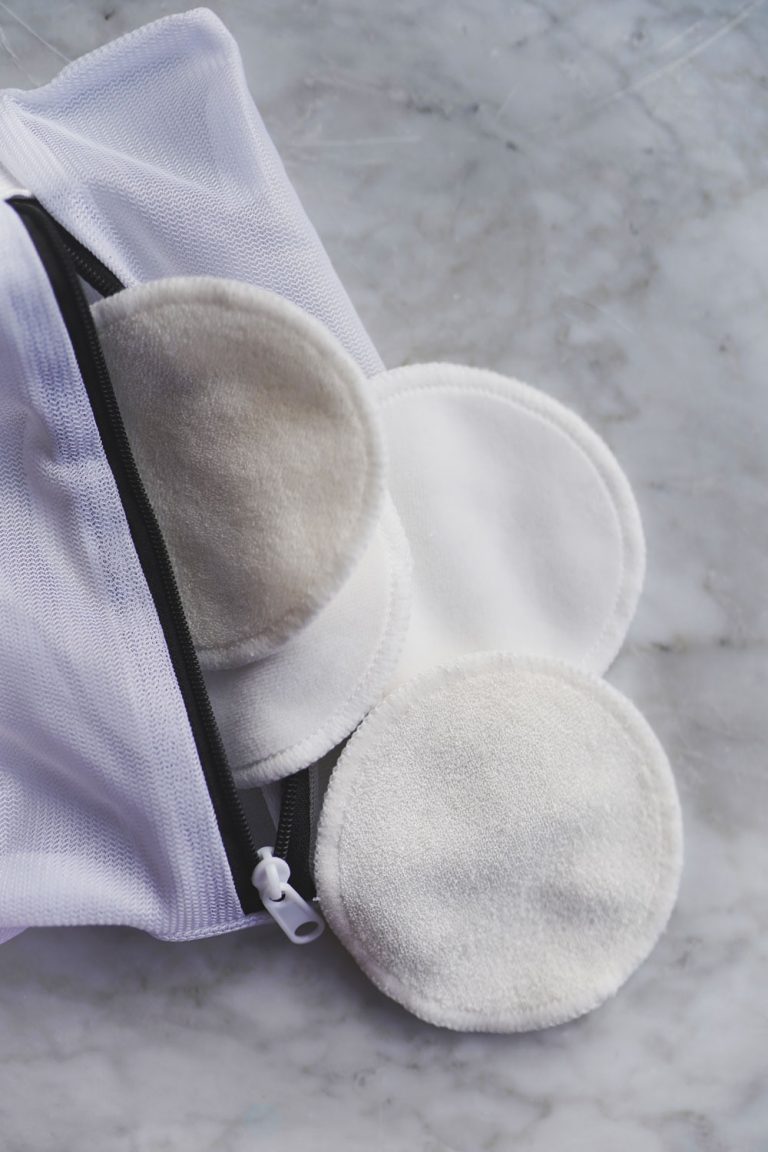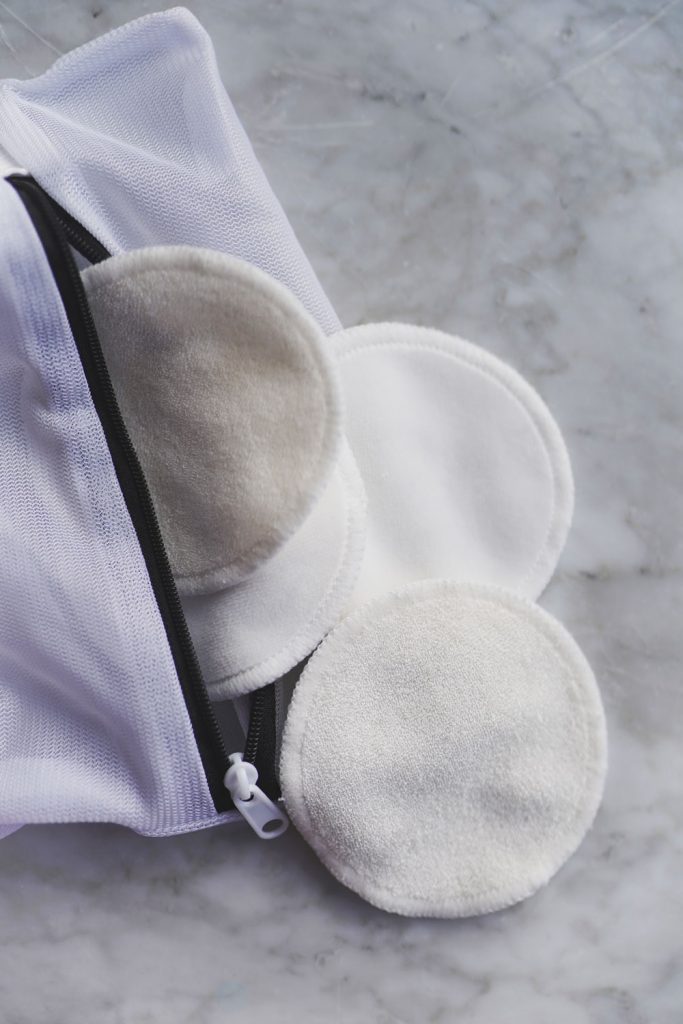 Bamboo Cotton Pads
On that note, something I've been trying to focus on is just reducing my footprint in general and to really take notes about the things I'm tossing on a daily basis—from finally looking into laser eye surgery this year (I feel so bad about using dailies, though just a tip you can recycle the plastic bases they come in!) to getting a washable makeup remover towel, I really am just trying to cut down daily waste specifically. I usually use a toner and eye makeup remover every day, so instead of using disposable cotton pads I got these bamboo cotton pads and they've been a game changer—I've even been using them for my new piercing I got on my ears soaked in saline solution in addition to the toner and makeup remover I use every day! They come with a little mesh bag for easy machine washing and drying.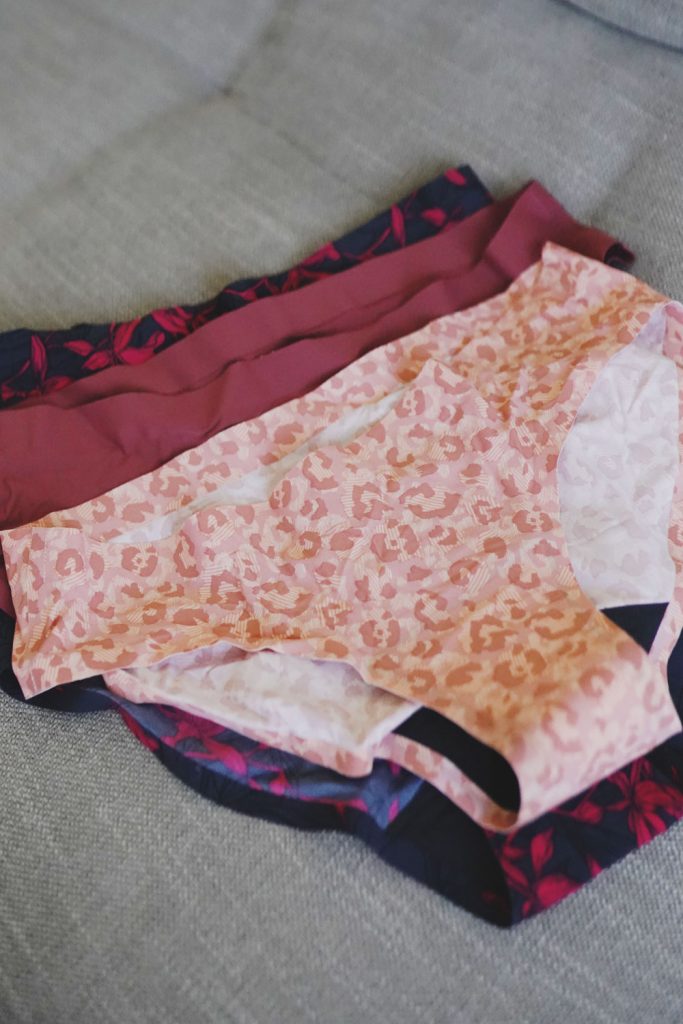 Knix Leakproof Underwear
Speaking of reducing waste, one thing that's always felt so wasteful is feminine hygiene products getting tossed out every month. I'd heard amazing things about Knix's leakproof underwear for periods and mine are usually pretty consistent (so I can kind of gauge what I'll need on day 1, day 2, etc pretty accurately) so I decided to give these a go my last couple of cycles. While you might have to change out a couple times on heavier days, these seriously held up and worked! They come with a little sack to wash them in so that you can use them again and again—I'm still working out how to perfect using them (i.e. how many a day I'll need on day 1, which is my heavier day, overnight use, etc) but so far I'm loving them. The only time I've foregone them is for workouts but otherwise, have had zero waste the last couple cycles!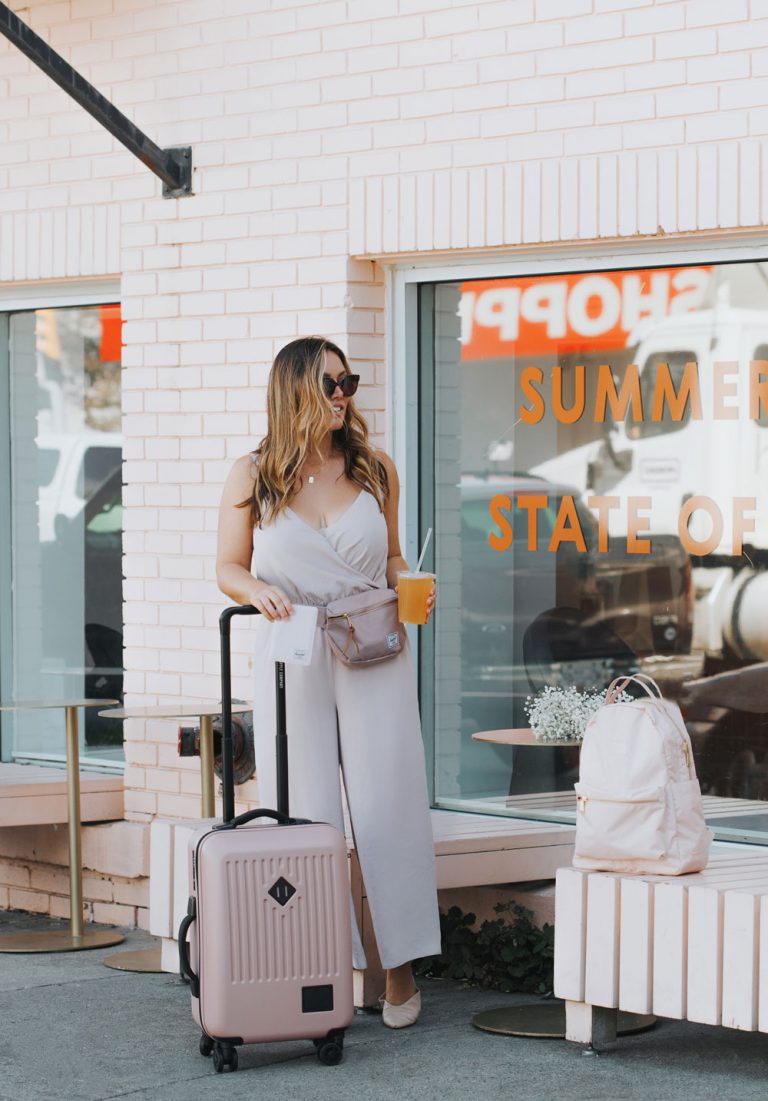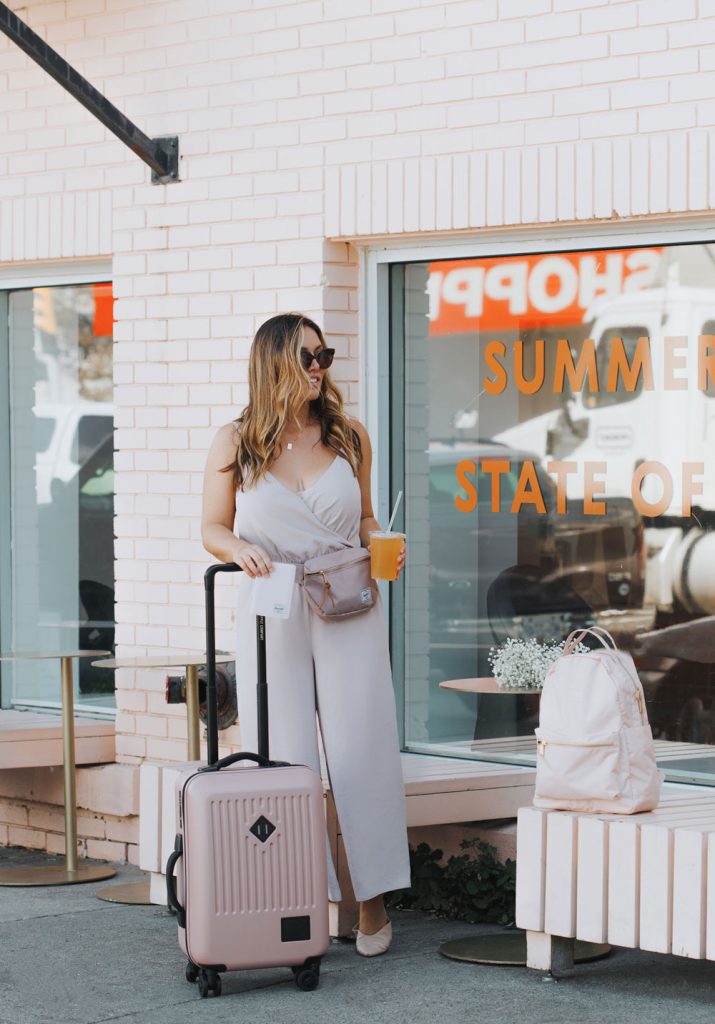 Herschel Carry-On With Charger
I'm getting more and more intense about my minimal packing the older I get, and this smaller size of the Herschel carry-on has been perfect for shorter 1 week or under trips (though my little sister somehow managed to borrow it and use it for our 3 week Balkans adventure so it's possible for longer trips too!). It has a built-in portable charger which has been a game changer for me, so that in a addition to being a better size for different airline baggage requirements, it's also saving me the task of having to pack a charger. My new fave piece of luggage for sure.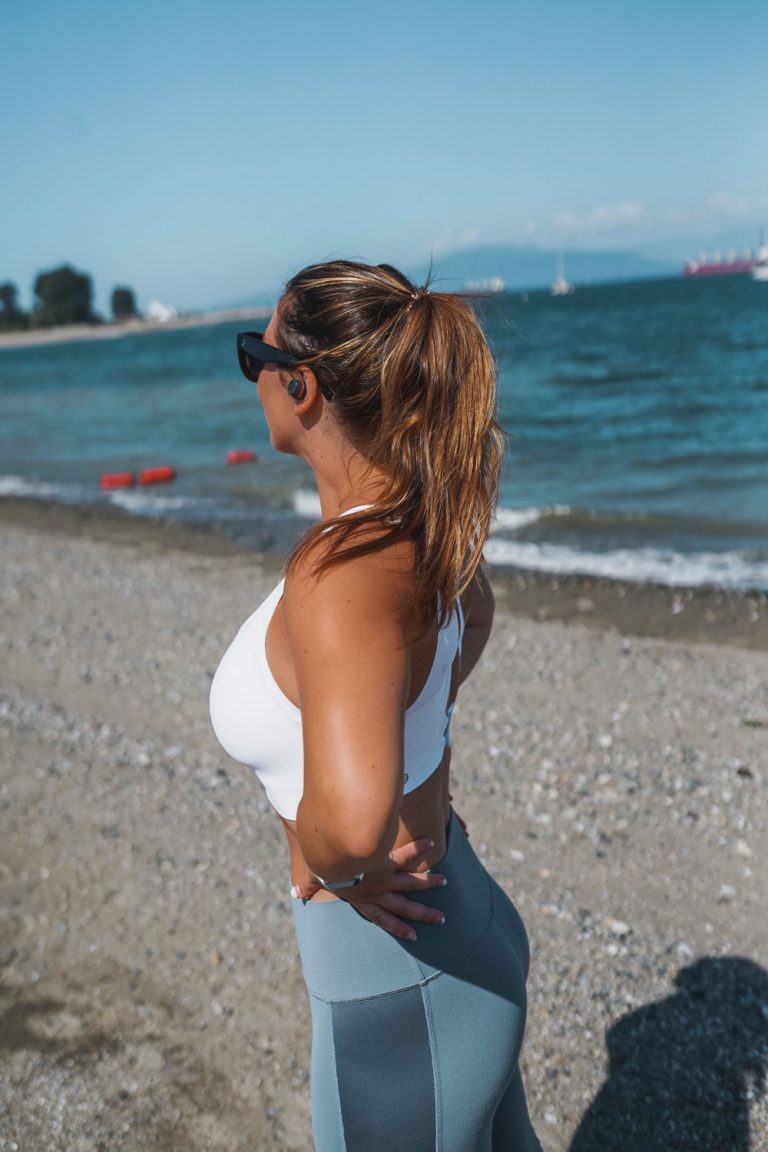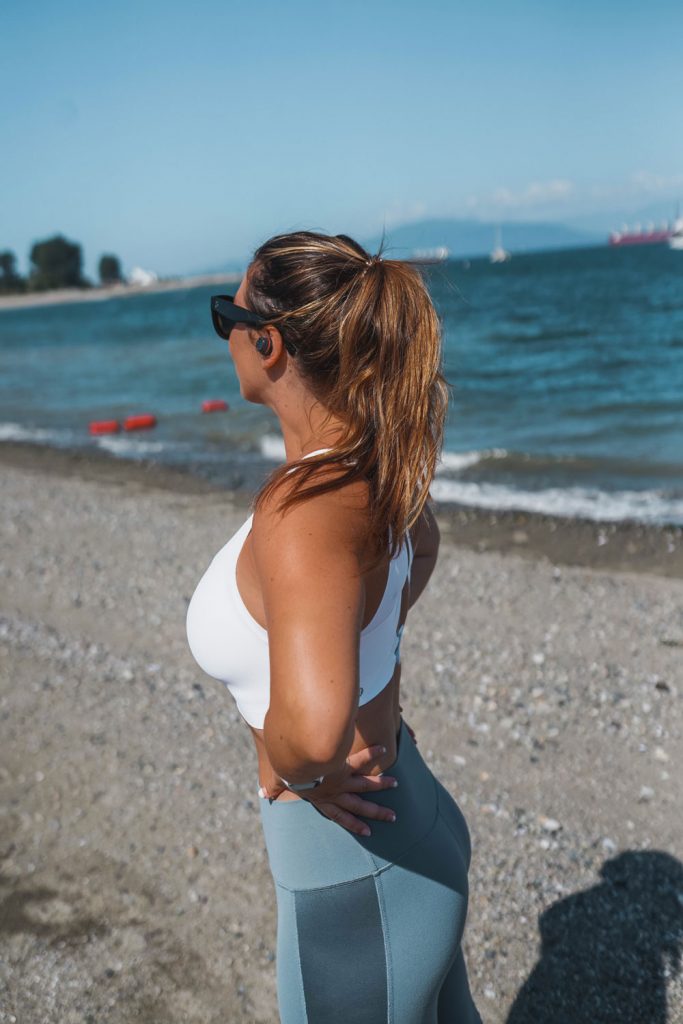 JBL Headphones
I'm one of those weirdos who has different headphones for every different activity, but these JBL Headphones I got have been so critical to my workout game this past year. I've tried out different headphones for working out (I usually do a mix of cardio + weights) but these are the only ones that fit comfortably, don't budge and truly silence the meathead grunting in my gym (which is truly meathead central). Even on trips when I usually wear my over-the-ear headphones for the plane and whatnot, I always still pack these so that if I need to squeeze in a workout, I have access to my fuego workout playlist.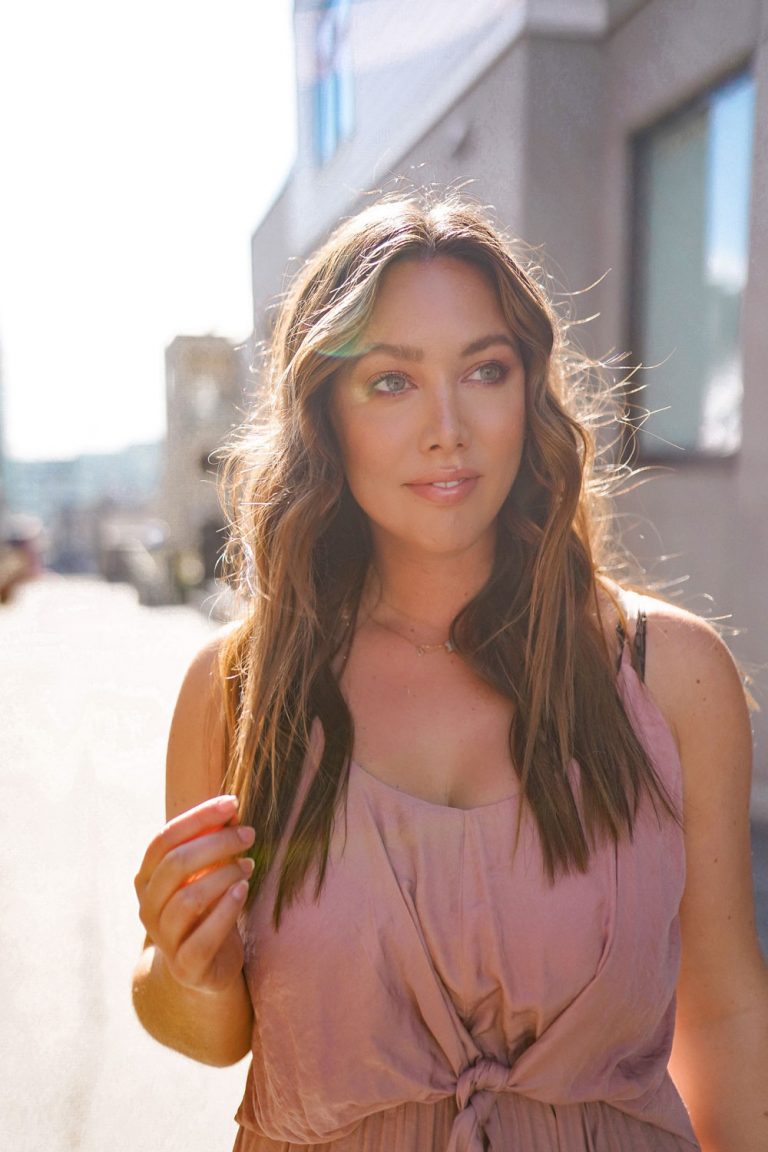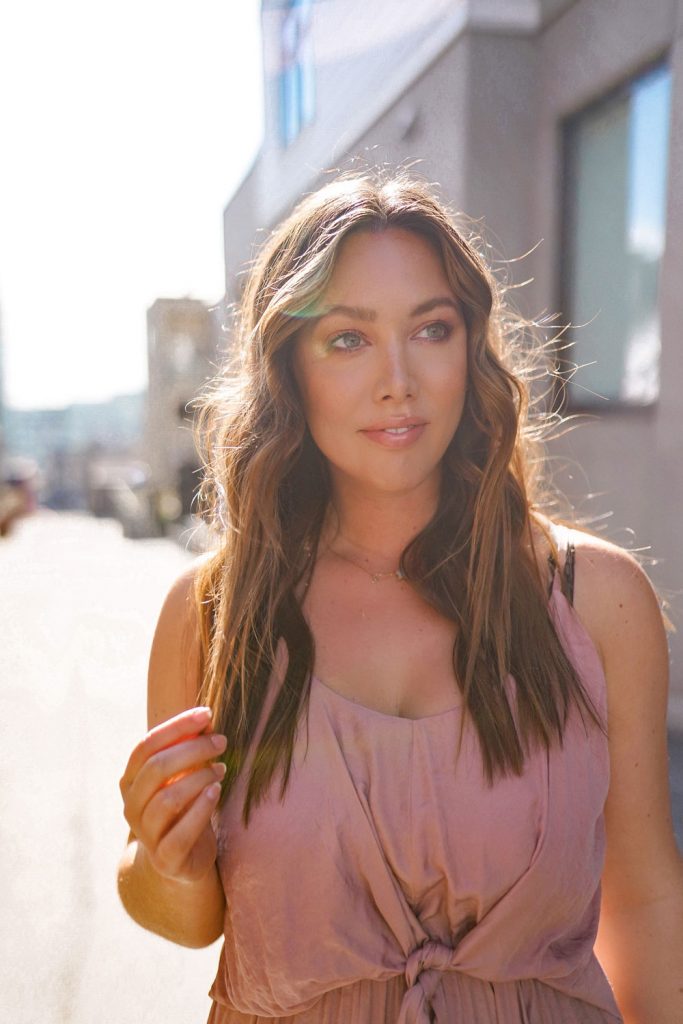 FENTY Gloss Bomb Universal Lip Luminizer
I'm pretty choosy with my beauty routine and tend to be very loyal to the products that work for me, and this lip gloss (I got mine in Fenty Glow) has easily been one of the hardest working elements of my beauty routine. I love anything FENTY (haven't had a single disappointment yet) and Rihanna is to me what Beyonce is to the Beyhive so on top of my slight fanaticism, every product has been well worth the investment. I'm a gloss girl and don't like the matte look on me, so whether I wear this on its own over the summer when I'm darker or layered over a darker tone for the winter, it's been my total go-to all year. I'm a big believer in less being more when it comes to beauty and try to work from a really small collection of beauty products since I never do anything too crazy as it is—investing in good quality products I'm actually going to use all year long is key for me!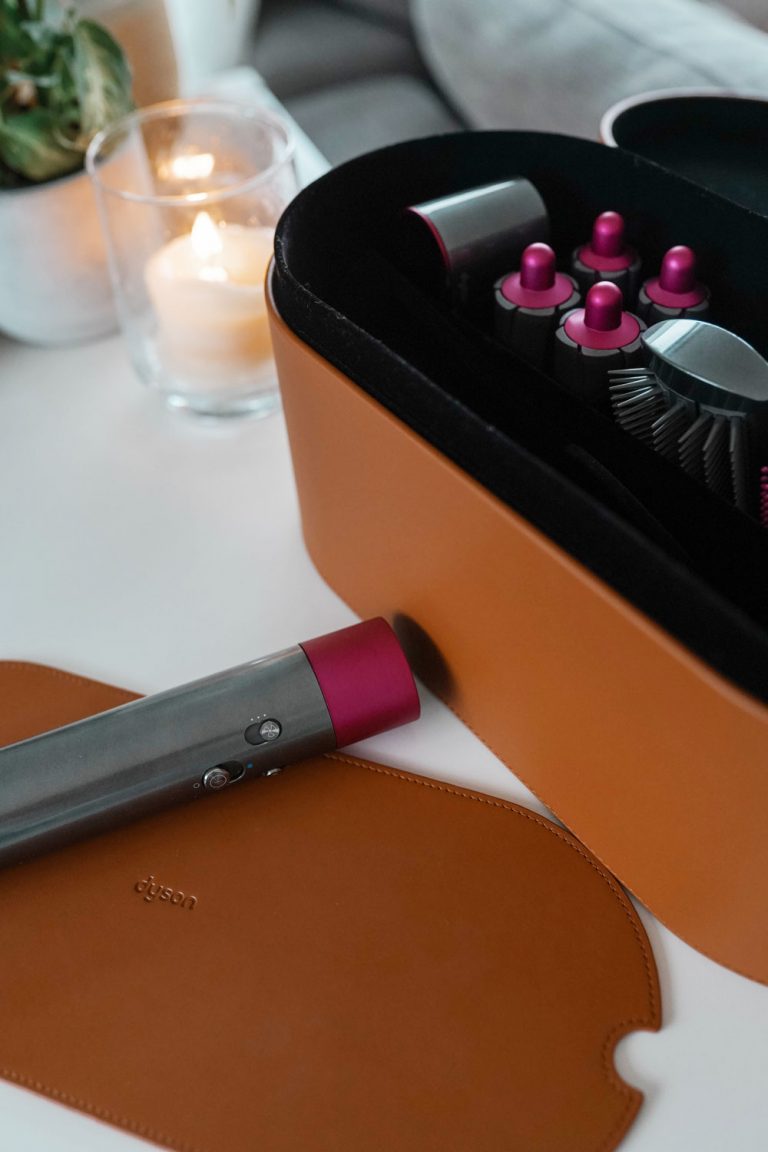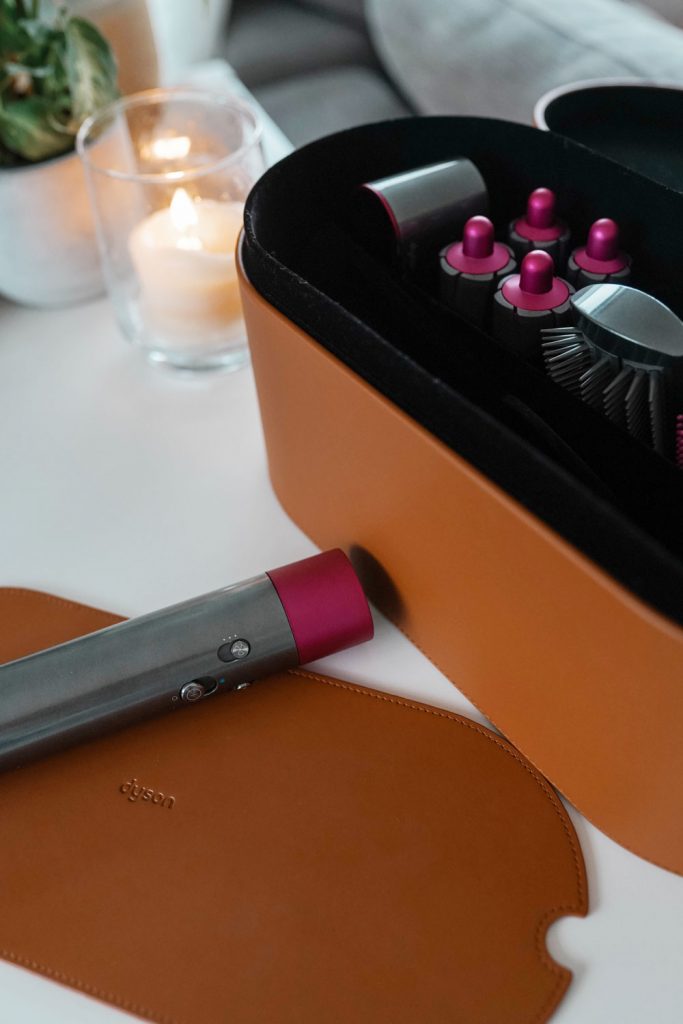 Dyson Airwrap
As you guys can probably tell from seeing my pics, I tend to do pretty much two looks all the time—straight (my natural texture) or a slight beachy wave. It's honestly all my hair can really do, even when it curls it kind of drops into this wave at some point! Having said that, as boring as my styling capabilities are, I do take good care of my hair (I have my stylist Chris Weber to thank for that, he just refreshed my colour last night so stop by my stories to see the snap before it's gone!) and decided awhile ago that as long as it was healthy, that was okay. Enter the Airwrap: not only does it help with hair health (controlling heat to ensure you can style your hair without giving it any heat damage), but it's so easy to use and really holds shape to the point that I can create all these styles that in the past were really challenging for me (you can see them all here). Whether it's a proper curly look, beachy waves or my fave, either a sleek straight or slightly wavy blowout, it's helped me really get some mastery in styling and my hair health has also never been better.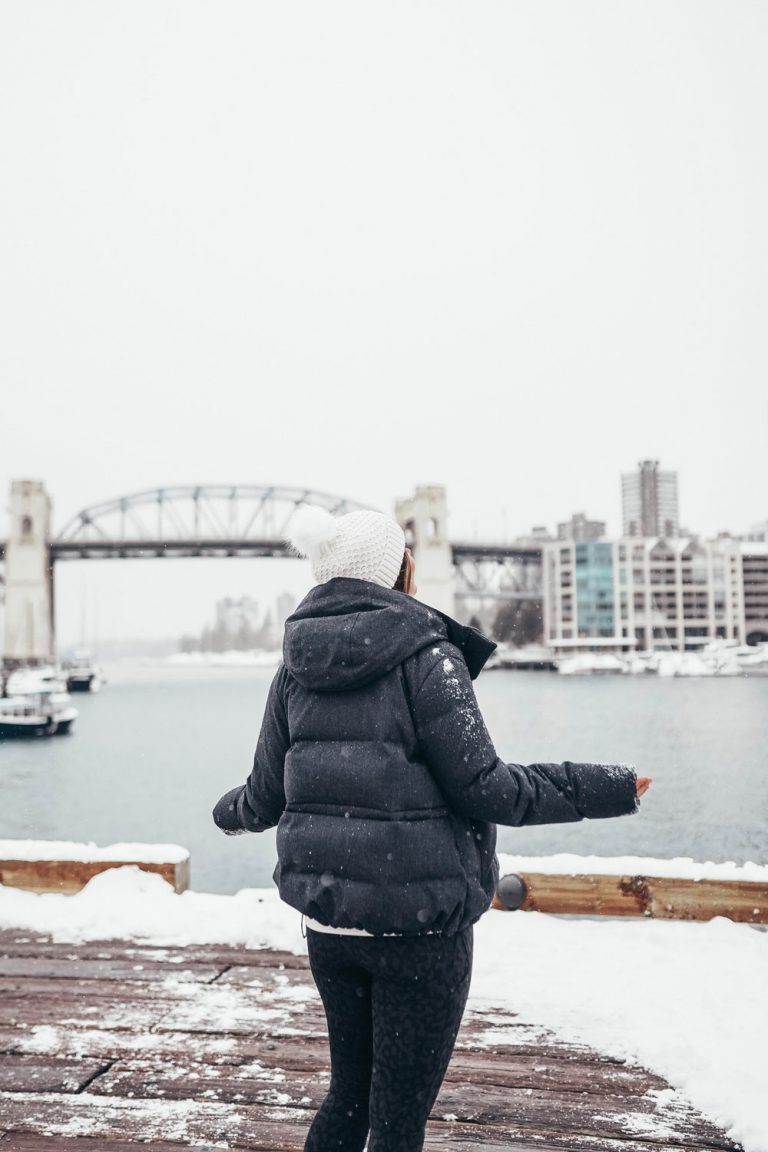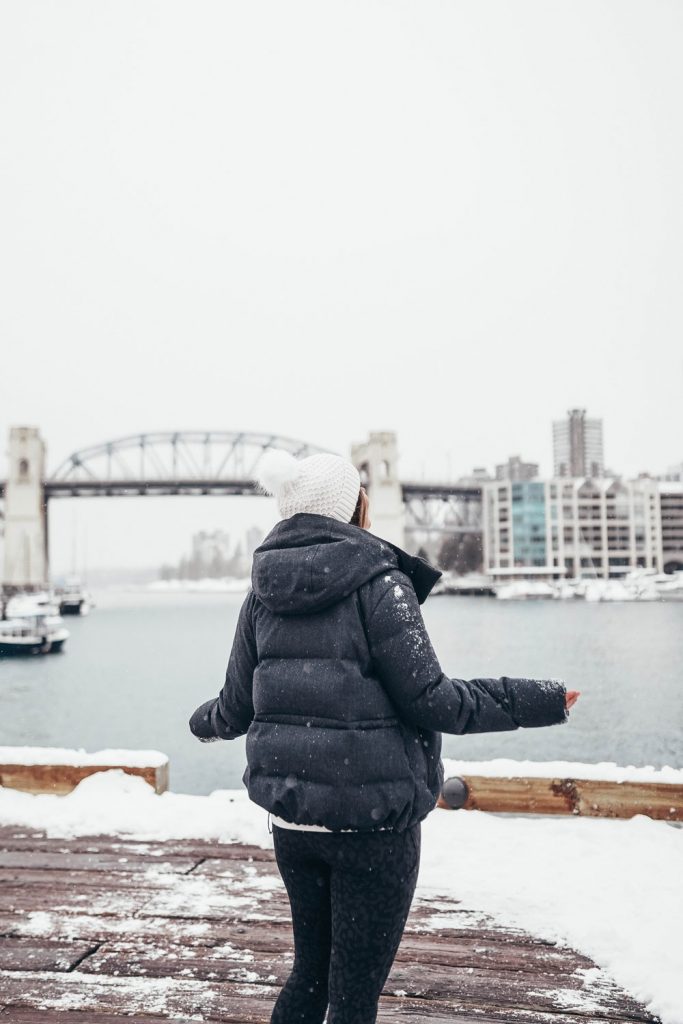 Lululemon Wunder Puff Jacket in Wool
I'm working on a big lululemon haul post for you guys coming soon, and this puffer has been by far the favourite piece from everything I've gotten. It's waterproof which has been a game changer for me, and so cozy and warm. I love that it's wool so it has this really beautiful texture that's so unique for a puffer coat. I really wanted something that I could feasibly wear up the mountain and in the city (since I'm trying to get back into my old passion of skiing) and didn't want to invest in all new ski gear but have more functional things, and this has been amazing so far. I love that it's also roomy enough for lots of layers and you can cinch in at the hips to really seal it off from the cold.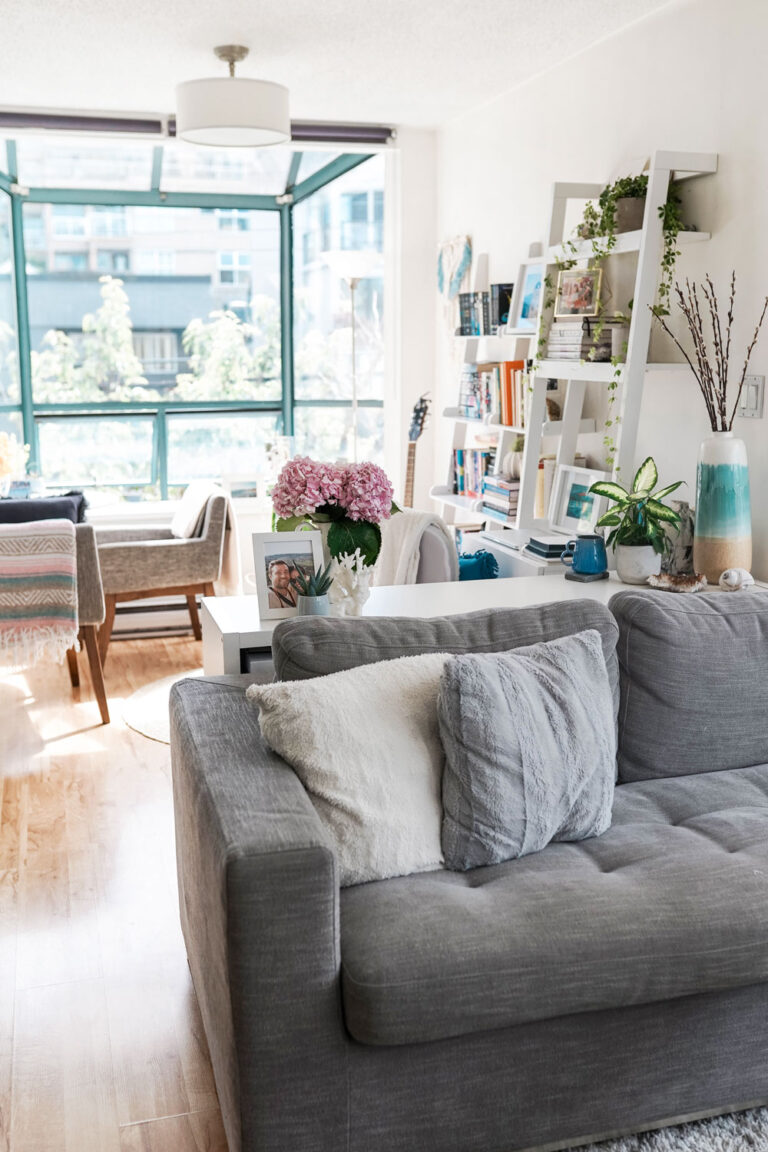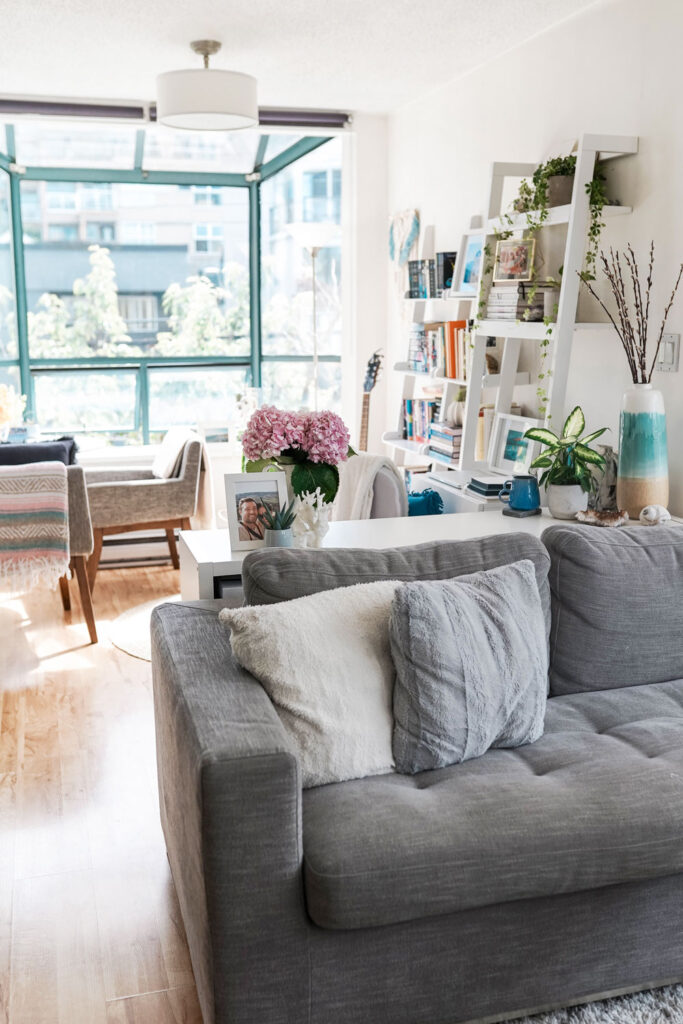 Ricardo Ladder Bookcase
I shared in this post how Matt and I have steadily been Kondo Marie-ing every space in our place. Since we moved in 6+ years ago when we were both pretty freshly out of uni and just threw our collective mismatched furniture into our apartment, it's been a process of tackling room by room and the last one was our common space. We culled it all within an inch of its life and I got two of these sleek Ricardo Ladder Bookcases to replace the bulky, ugly black ones that were in there before and they've been perfect. We also got this storage console from IKEA behind our couch—one of my new favourite storage/space-saving strategies is making use of blocked space (like behind a couch, the side of a couch arm, etc) and finding chic but clever storage solutions there. It effectively keeps everything hidden but also gives you another surface, which is something we always need in our smaller space. See our whole guide to how we Kondo'd our space here!
Looking back on all of this, the main themes I keep getting are to invest in key pieces that are going to see you through a long period of time, serve more than one function, add to an experience (be it travel, fitness, etc) or support the environment. I made some dumb purchasing decisions over 2019, but these 10 were all so amazing and are still serving me into the new year, and will also help guide my future purchases too! What's some of the more valuable purchases you've made over the last year?