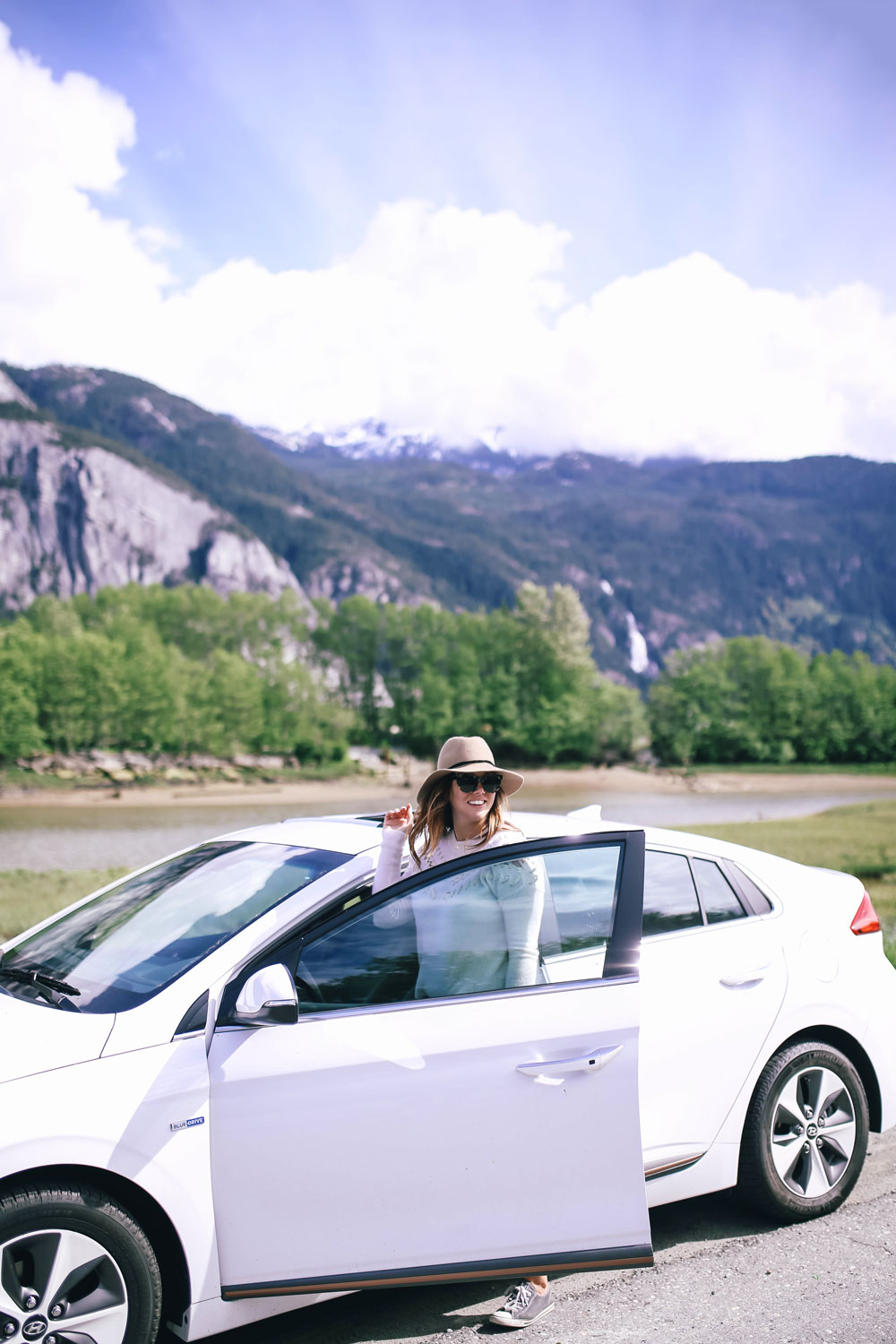 As you guys might remember from my road trip to Whistler, as much as I love getting away (like far, far away!), I also love exploring this beautiful place I call home and the areas surrounding it. Canada is a big space—my European friends are always stunned to hear how long we can drive and still only explore a small area of the province, whereas for them, they would have crossed multiple countries in the same amount of time. Us Canadians have quickly learned how to road trip well and more specifically, how to take advantage of weekends to discover new parts of our beautiful little corner of the world.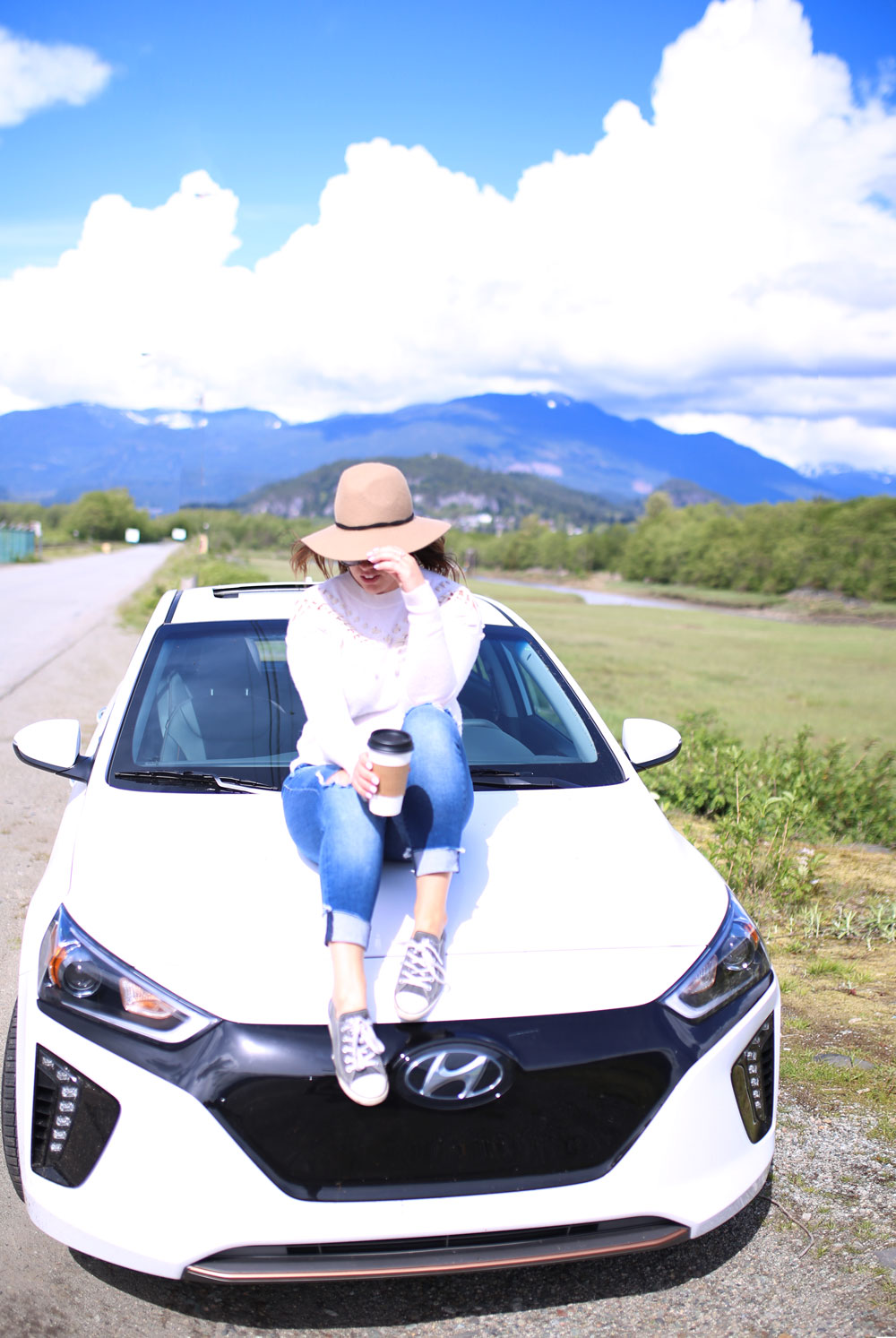 I shared my incredible experience driving the Ioniq in my last story with Hyundai where I broke down five beautiful natural sites to see en route to Whistler, but today's all about the destinations—five places to settle down in for a weekend and really explore, all within range of Vancouver for quick day trips. Of course, we have to talk charging stations first because Hyundai's amazing Ioniq has a 200km range (with a portable charger too!) I've noted all of the main charging stations en route to each destination so you can top up or even do a full charge if needed. What I love about the Ioniq is you can actually pinpoint your nearest charging station and get directions with its station-specific navigation feature! But onto the destinations…

Whistler
Obviously! My fave place to get away from Vancouver. I've shared so much from this magical place that I won't get into too much detail here, but be sure to check out my category for everything you have to do, to see and to eat while up there!
Charge station: You can plug in at the Canadian Tire in Squamish for a quick charge while you stretch your legs and get a snack!

Okanagan
I try to make it up here once a summer to discover wine country, to take in the beautiful and completely different landscape and to discover its beautiful lakes.
Charge station: Charge up in Hope when you're about midway through your trip! Of course, depending on your level, you can just hop to your nearest station using your station nav!

The Sunshine Coast
I'm biased obviously because this is my second home but if you haven't discovered it yet, I can't stress enough how special this part of B.C. is. While Powell River is home for us, there are so many amazing places you can stop at from Sechelt, Robert's Creek, Gibson and so much more! Make sure you see my Sunshine Coast guide here.
Charge station: Sechelt, which is midway between our two ferry stops is very convenient and has lots of charging options. You can top up here before carrying on if you're going past Sechelt!

Bowen Island
I came here for the first time last fall and don't know how I haven't been before. My boyfriend's family even lived here for a little bit! It's literally a super short ferry ride away from Horseshoe Bay, the main ferry terminal to the coast and to the island in Vancouver proper. From its beautiful beaches to its magical trails and tight-knit community, it's a truly beautiful little escape from the city.
Charge station: You honestly will probably not even need it for this trip but if you're in a pinch, Gleneagles Community Centre has a station right near the ferry terminal so you can charge before you enter the terminal!

Victoria
You don't think I'd do this list without the island on here, would you? As a former island girl (UVic Vike right here!), this beautiful town is so near and dear to my heart. You could honestly spend a good long time on the island exploring its different and beautiful places like Tofino, Qualicum Beach and a truly Vancouver Island place like Coombs that has goats on the roof of the old country market. But if you're limited for time, then take in our province's capital. Lots on Victoria here!
Charge station: Charge up at Tsawwassen Mills while you get some shopping and lunch in before you board the ferry, then you've got tons of choices once you're in Vic!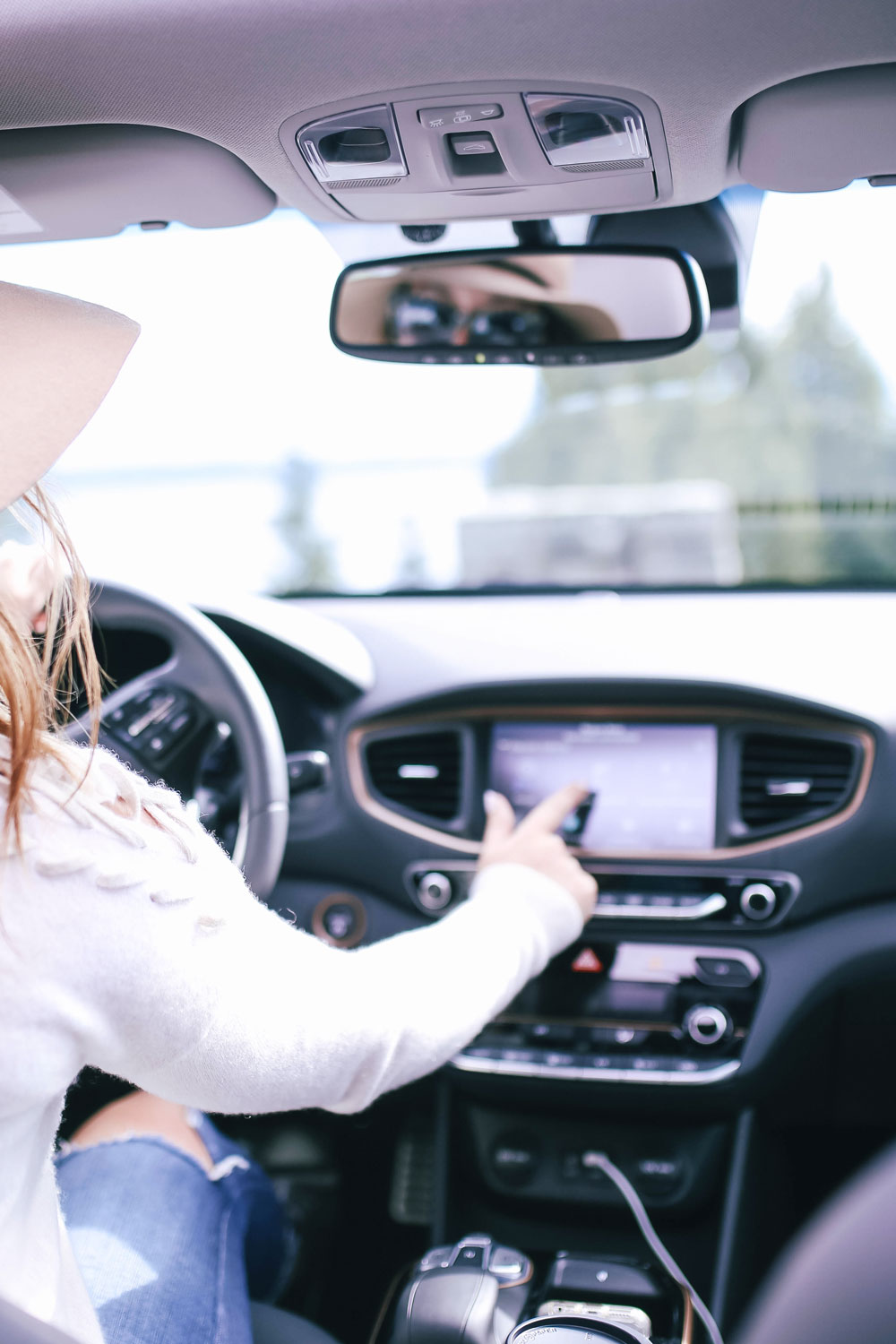 Planning for a road trip in an EV is a bit of a different experience because you have to plan strategically, but what I love about it is you simply have to map out your lunch, shopping and rest spots. With that quick bit of foresight, you're going to do a world of good for the environment. This is especially meaningful when you're driving through such naturally beautiful places, like what we're blessed with here in B.C. What I love is the Ioniq has some thoughtful additions in case you need to find a station in a pinch. Not only do you have the nearest station feature in your nav, but you also have a portable charger so you can plugin if needed!
It's also such an amazing drive—thanks to Hyundai's proprietary SuperStructure, you feel safe and secure the whole time while also getting elevated handling. There's also three electrified power train options (I go into more detail about them in my first post) so you can have different drive options depending on your needs.
Learn more about Hyundai's Ioniq here and if you're planning a trip to Vancouver or are a local, browse through my Canada section where I almost exclusively have itineraries, trip tips and more details about exploring our beautiful West Coast!
This post was created in partnership with Hyundai but all opinions are my own.