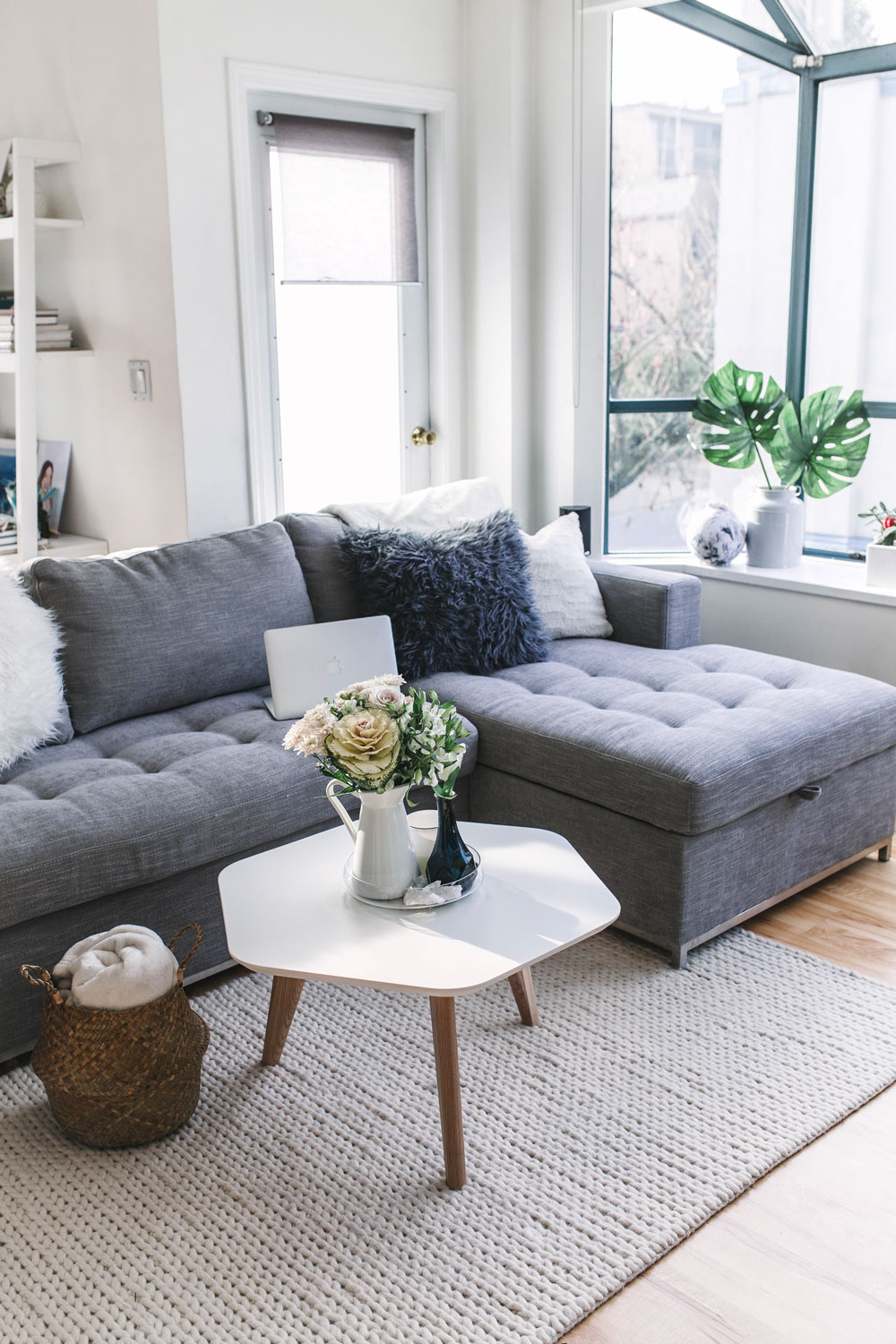 If you've been following our decor journey with Article in our small condo here in beautiful Fairview, Vancouver, you know we're not only dealing with a small space (700 square feet, but that includes our rooftop patio that sits atop our space!), but one that has inexplicable dimensions and layout. Like, talking a set of stairs literally in the middle of our space going up into the patio and a teeny tiny patio behind our couch for no reason. I recently shared Article's unreal Soma Sectional Sofa and how it changed the game for us on Insta Story – very rarely have I had so many DM's about a product, so I'm so excited to share it today!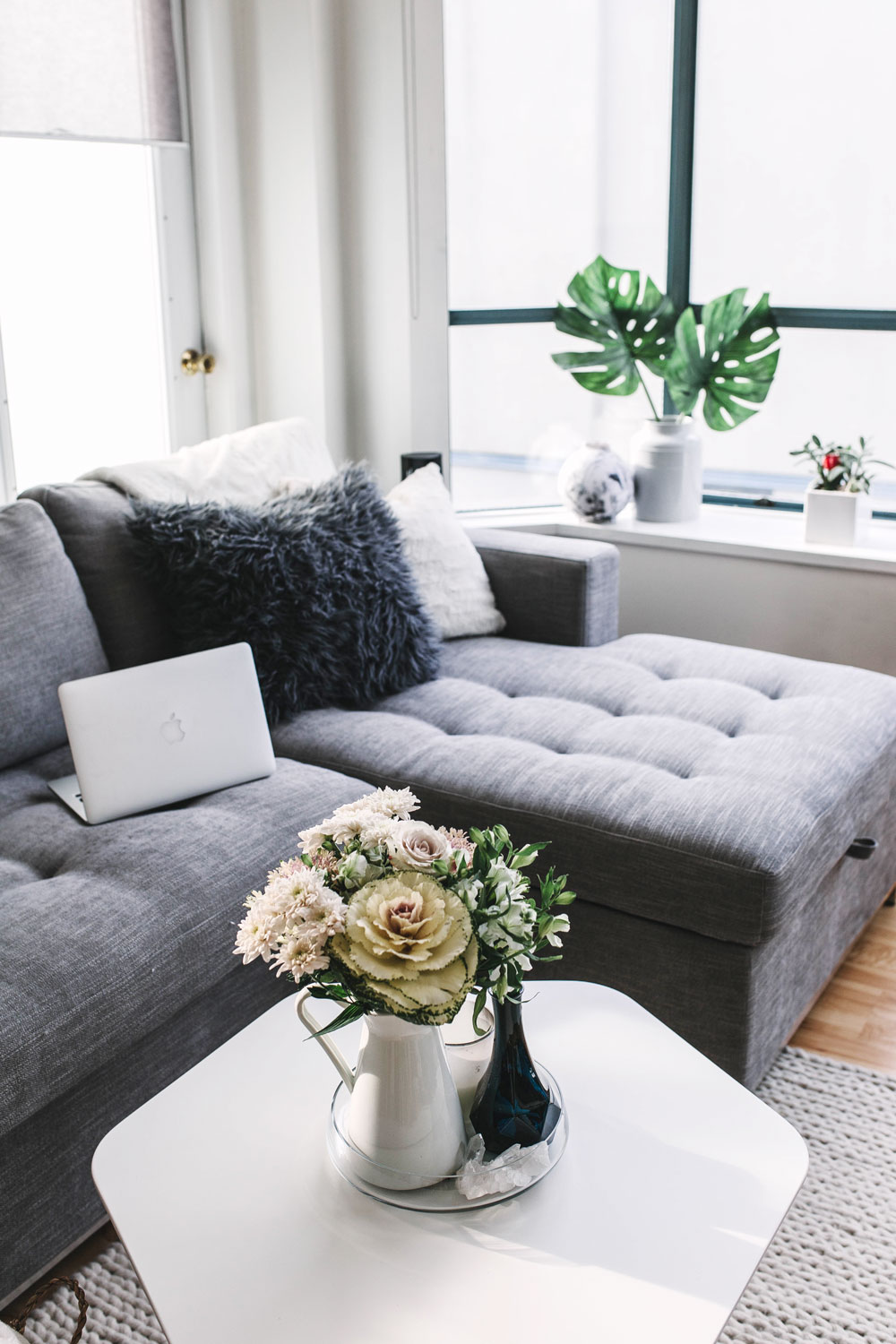 You guys might remember that last year, we finally tossed my oversized desk (that doubled as a really terrible dining room table too) and added in a more space-friendly marble coffee table by Article with two beautiful dining chairs that double up as added seating in our living room. It made such a difference and we honestly love our whole dining/work area so much more! But our living room continued to be a real struggle for us – it's kind of the center of your space, where you come to connect together as a couple and with friends, a place to cozy up and unwind after the day, to binge on your fave Netflix series, etc. Our couch was so battered from overuse, parties and just its overall initial quality, and we knew we wanted to have one that offered some sort of storage (key in a tiny place!) and if at all possible, a bed since we always have friends visiting and wanted to be able to host them.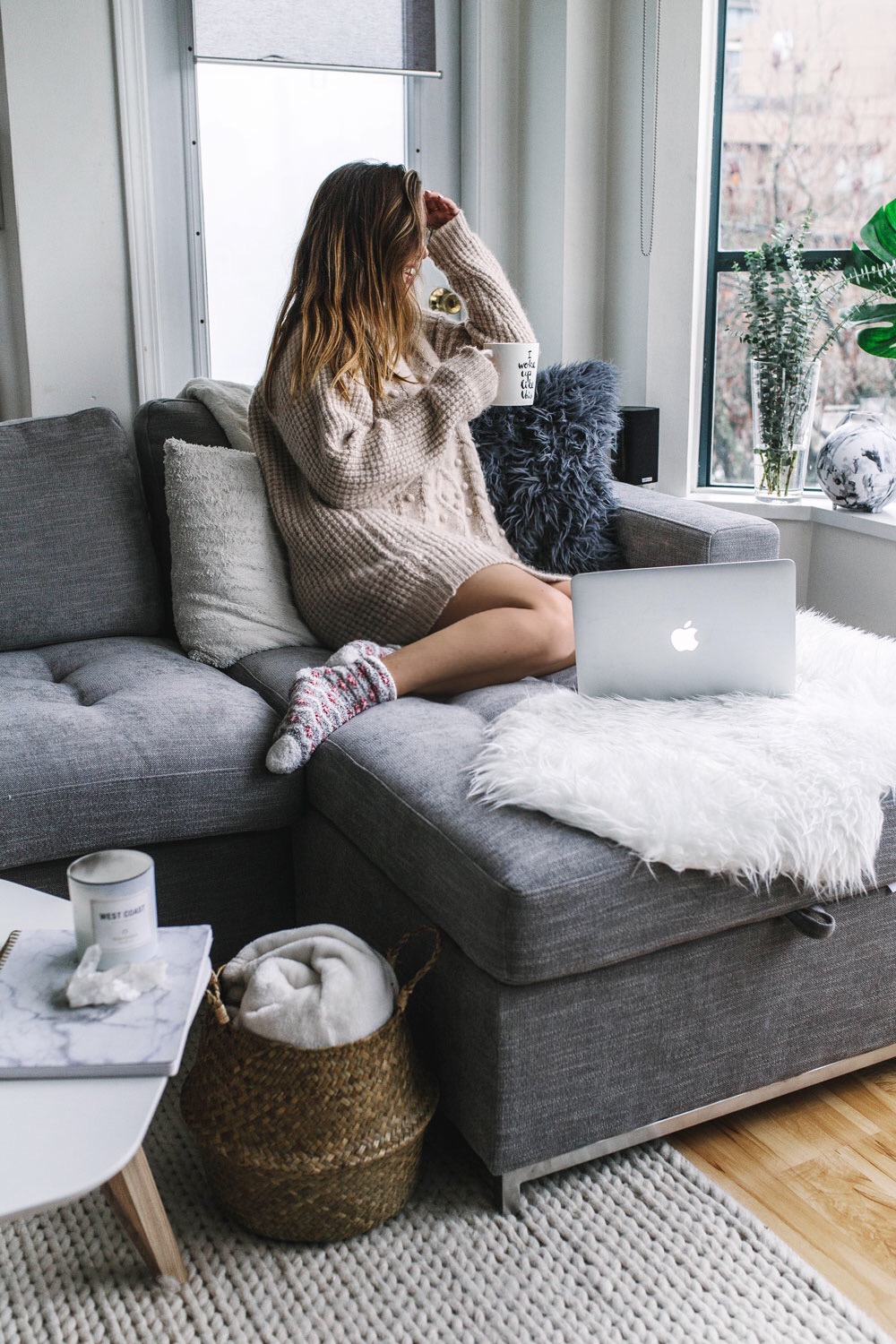 Cue in the Soma Sectional – I couldn't quite believe my eyes honestly when I first stumbled upon it while cruising through Article's couch section, just hoping there would be a good piece for us since we'd had so much luck with Article in the past. It was not only aesthetically stunning (chic tufting, clean lines and the coziest vibes ever), but it had both a beautiful, comfy pull-out bed with a memory foam mattress and Leggatt & Platt mechanisms to pull out the bed (i.e. serious industry standard ease, and the mattress is a full-size mattress so you can easily fit a couple of people in it!) and the most spacious storage under the chaise ever! We literally emptied out a really annoying shelf unit I've been dying to get rid of and fit all our puzzles and games in there (is it obvious we like hosting?), all my fitness gear including my foam rollers, yoga mats, etc, some of my guitar accessories, linens for the pull-out bed and so many more odds and ends we like to have on hand!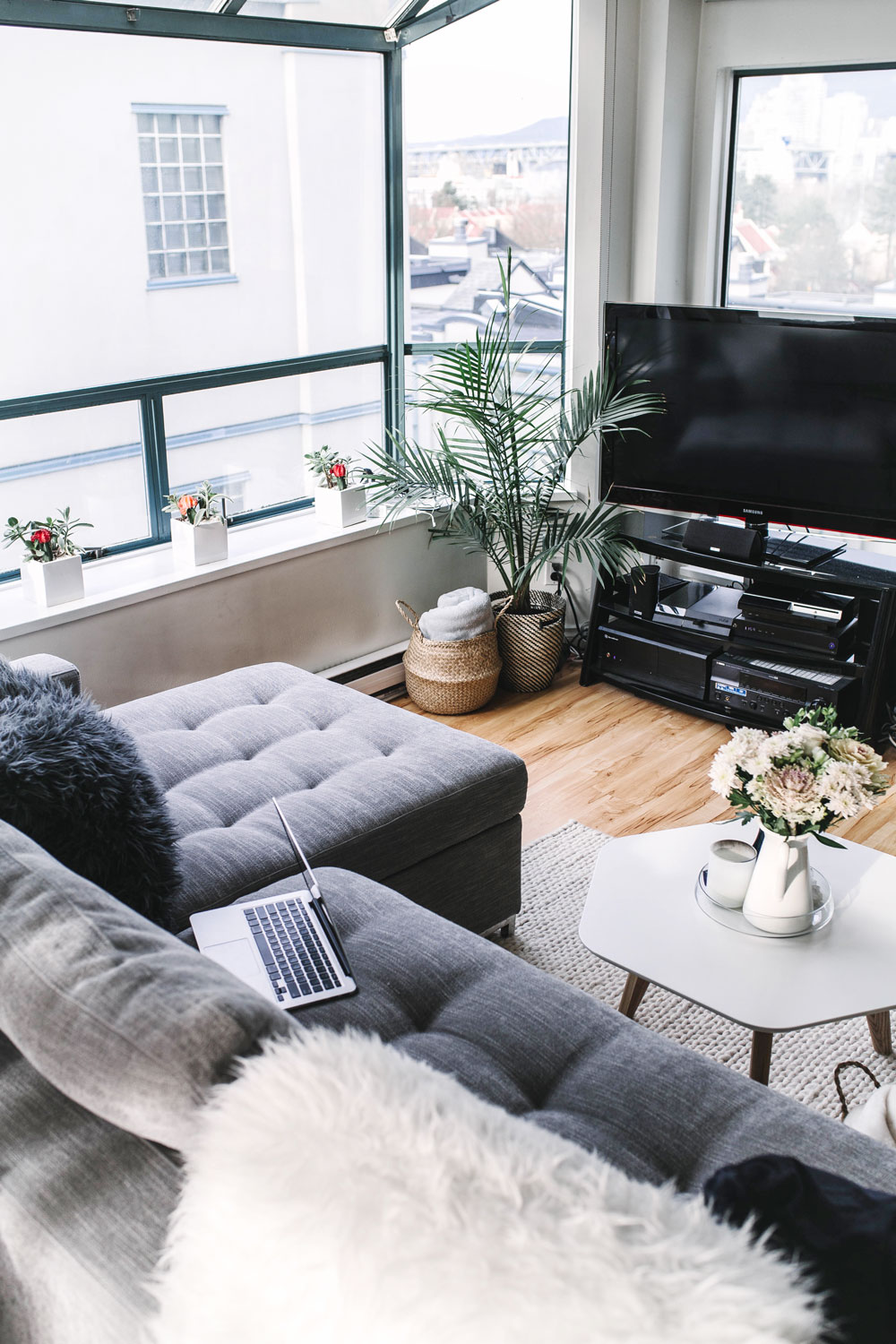 One thing other small condo owners or renters are all too familiar with is a sense of clutter – not only are we both kind of pack-rate types despite our continued efforts to donate and get rid of things (seriously, it feels like we're dropping things off every other week!), but with the nature of my work, I'm not only always home and making a mess in the kitchen and putting my papers and equipment everywhere, but I also just have a lot of things around period. Matt also has a seriously insane Amazon addiction that I'm starting to get worried about so it just often feels like we're getting swallowed up alive by our things and the boxes that contain them – since we got the couch in, not only have we been able to easily store our things (and still access them super quickly!) but it's created an anchor to our whole living room so that we want to eliminate clutter around it to really showcase it.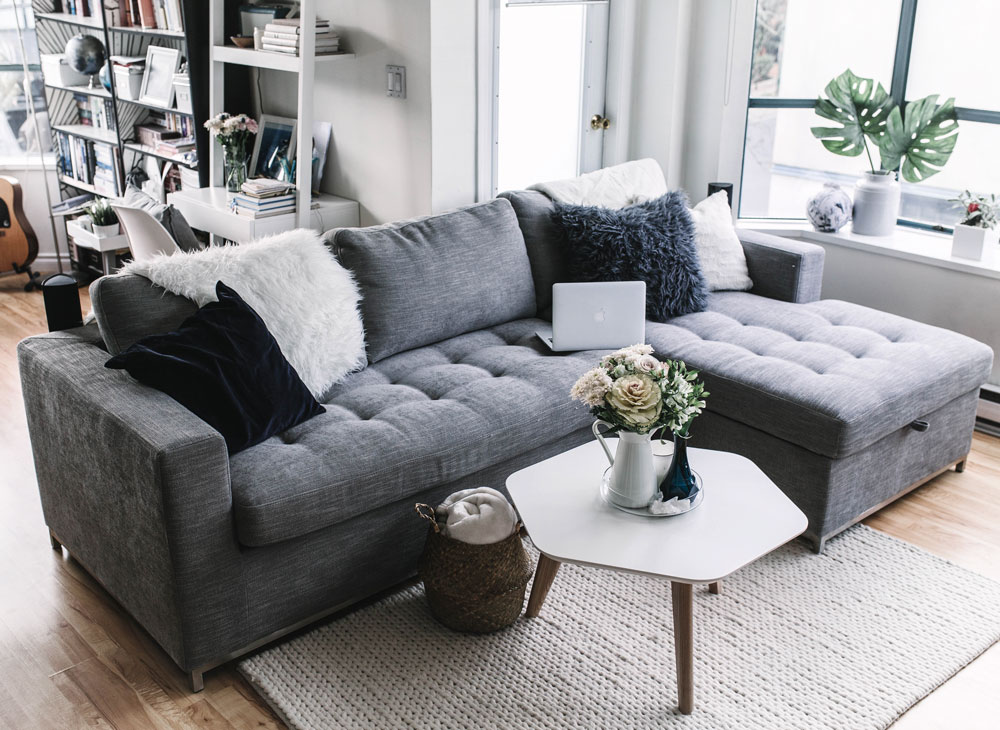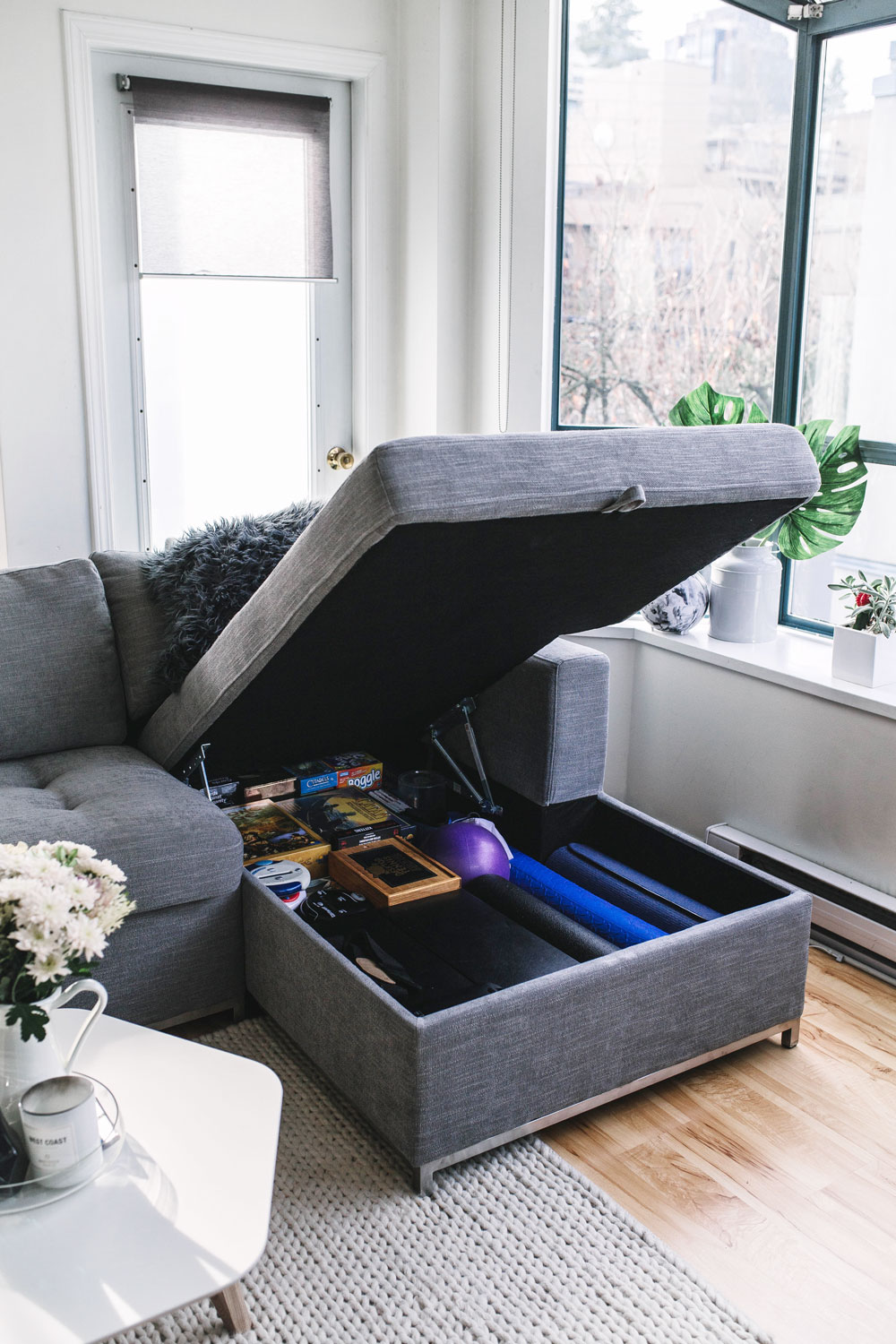 Another thing that's been amazing about this whole experience is that Article delivers for a flat fee of $49 across continental U.S. and Canada – we live at the top of our complex on the 4th floor with no elevators and a twisting staircase, so getting new pieces in has been a big deterrent for us (oh, and did I mention we don't have a car? #CityLife). I was actually gone in Malta but Matt said his experience with the Article delivery staff was just as lovely as mine had been with our coffee table. They set up a time and drop it off at your door – I would gladly pay $49 just to not trek up our stairs, let alone pick it up and drive it over.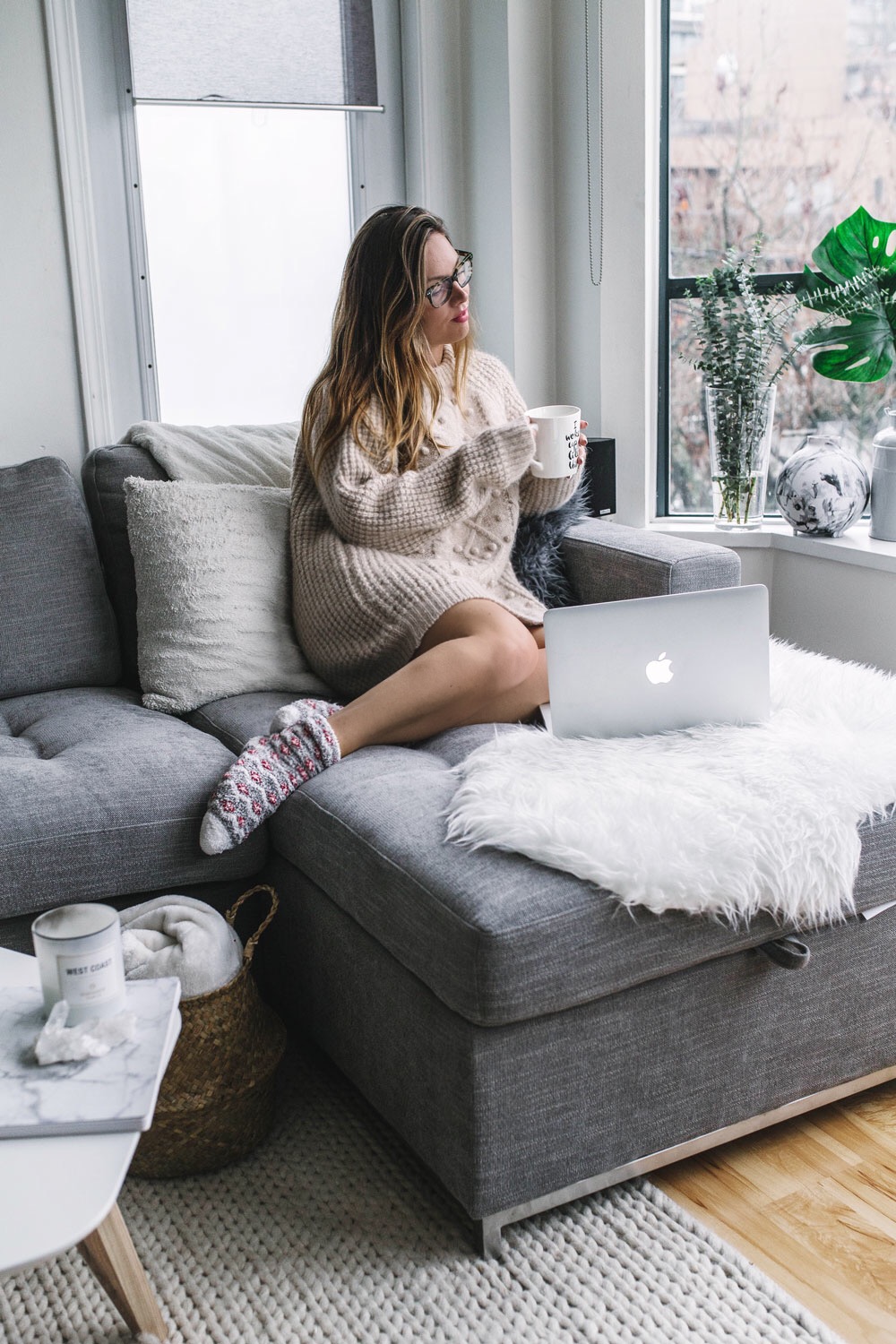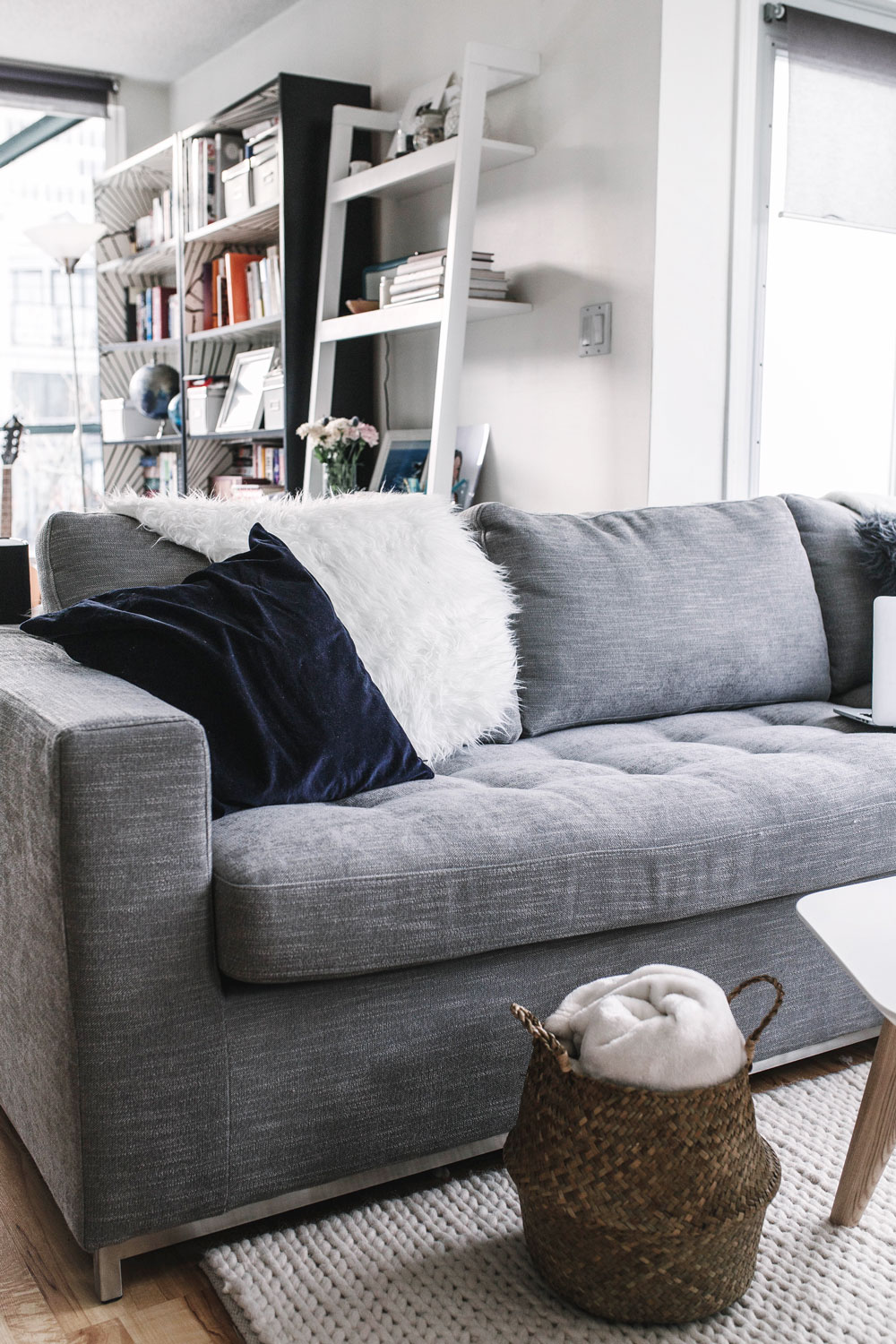 It's all a part of Canadian-based Article's brand mission to create a more direct and easier shopping experience for the people who matter most (the customers, obviously!). Instead of having to visit a showroom or deal with a retail person, you literally buy direct from Article's manufacturers and cut all the middle-man fees right out. They even have price comparison listings on their site so that you can see upfront what you're saving! I know a lot of people are concerned about making such a big investment without getting to see the products in person, but I can't stress enough how perfectly they've photographed all their products online so that you get a true-to-life sense of colours, texture and size. Also, all dimensions are dead-on. We measured out the space for the couch and it literally just feels like it was made for the space. If at the end of the day you still decide the product's not a fit for your space, there's a 30-day no-questions-asked guarantee, which is pretty amazing, not only from a customer service perspective but it really demonstrates Article's confidence in their products.
If you want to shop the Soma Sectional, you can learn all about it here and shop more of Article's couches here! We got our couch in Dawn Gray for those curious! It's the perfect warm but neutral grey – we have lots of white and marine tones in our space and it's been the perfect foil to the colour and creamy tones we have.
All the photos in this post were edited with my Decor Preset from the TVOB Presets Classic Collection.
The product in this post was sponsored by Article but all opinions are my own.