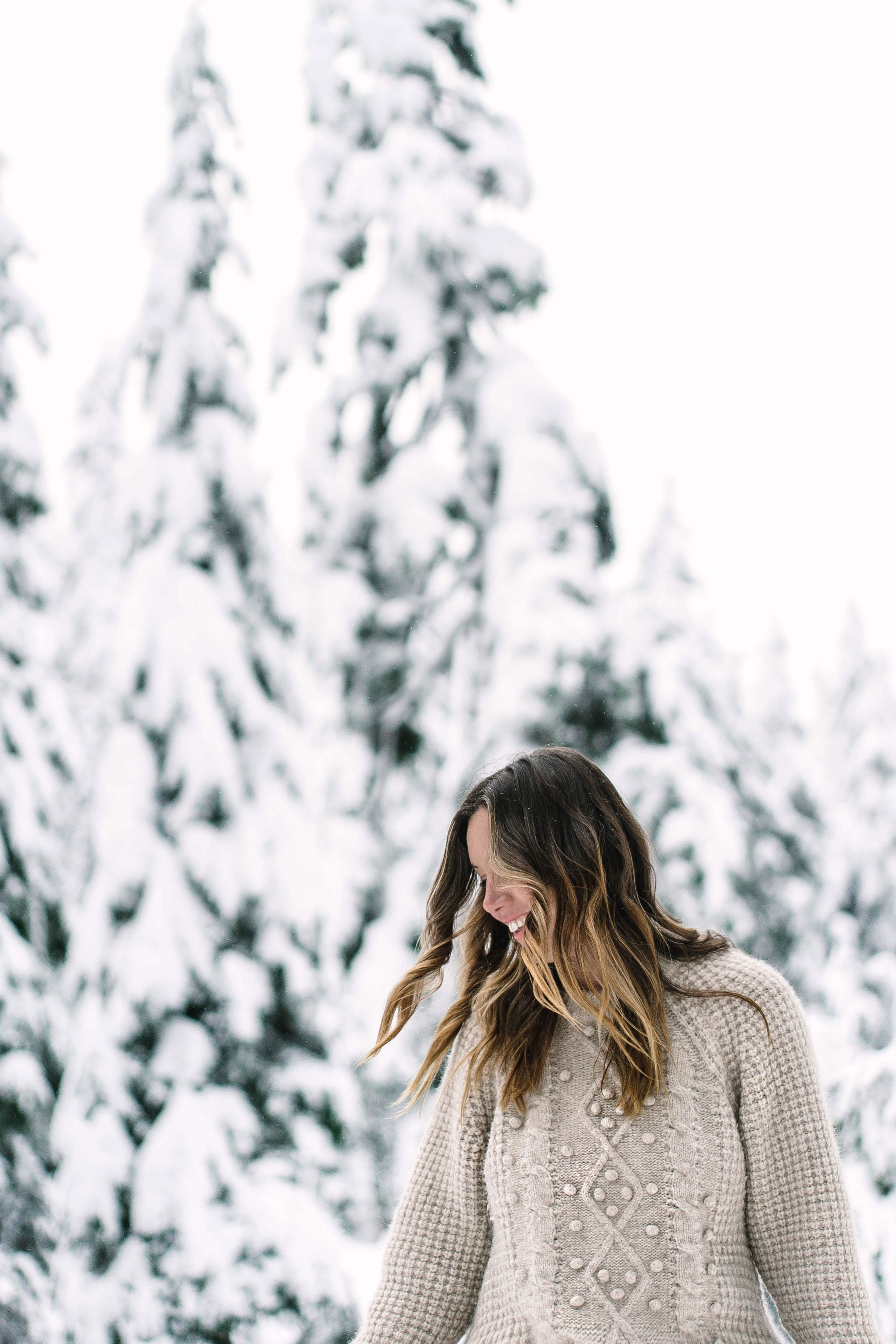 In the winter, I typically am looking for ways to nourish—whether it's a nutrient-rich soup or a thicker cream than usual, this is the time of year when I really need a bit more self-care and to simplify that process too.
This post was created in partnership with the John Frieda® hair care team and London Drugs but all opinions are my own.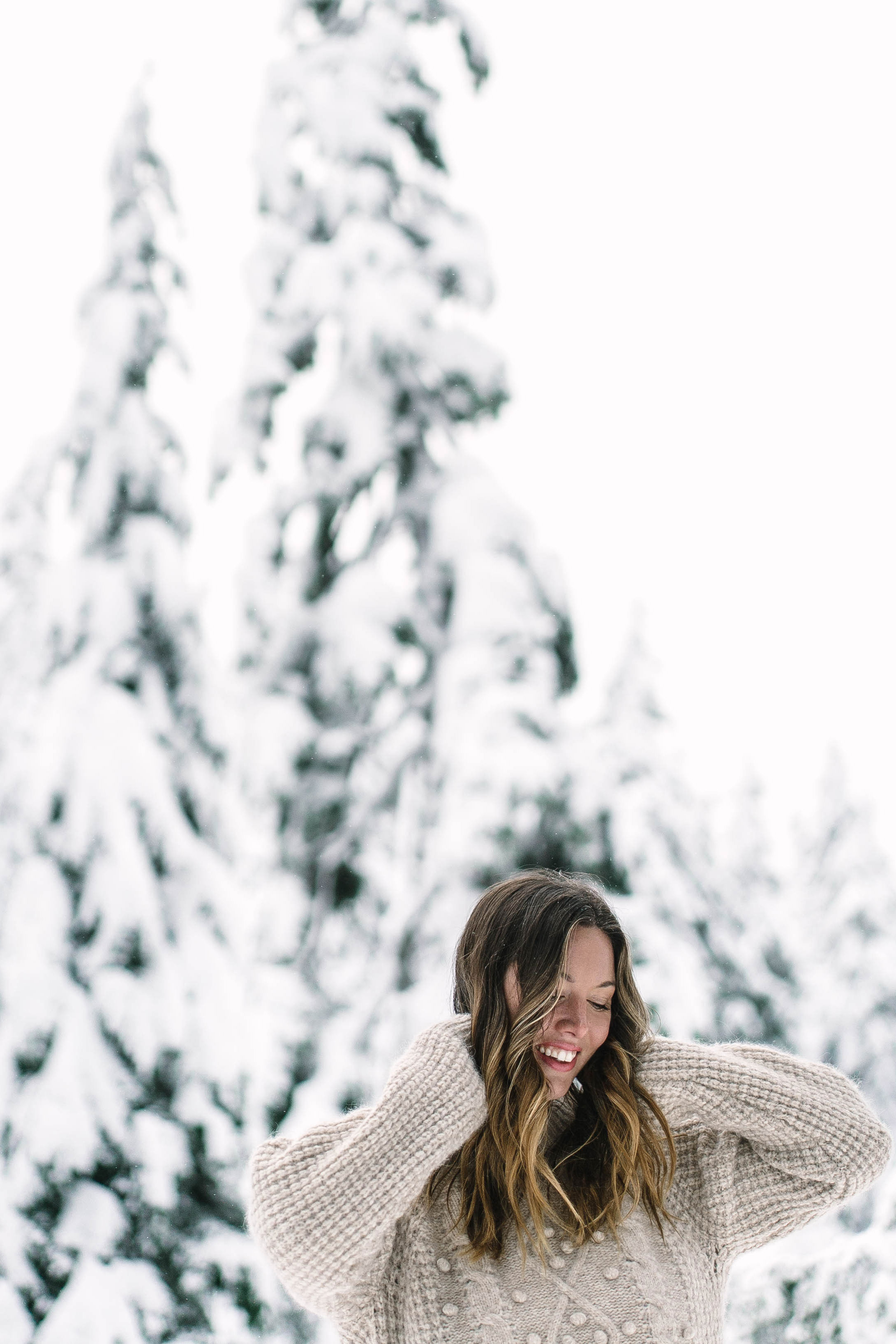 As far as beauty and style, that means a trend towards taking care of the basics and upping my treatment routine—more masks, more mineral baths, more hair treatments. My hair is fine and that means over the course of the year, it usually doesn't require too much extra moisturizing other than my usual conditioner, but that all goes out the window between November to Feb/March. While I've shared my tips on styling and colour enriching/lightening with John Frieda® products in the past, today I want to talk about serious conditioning because it's so crucial around this time of year.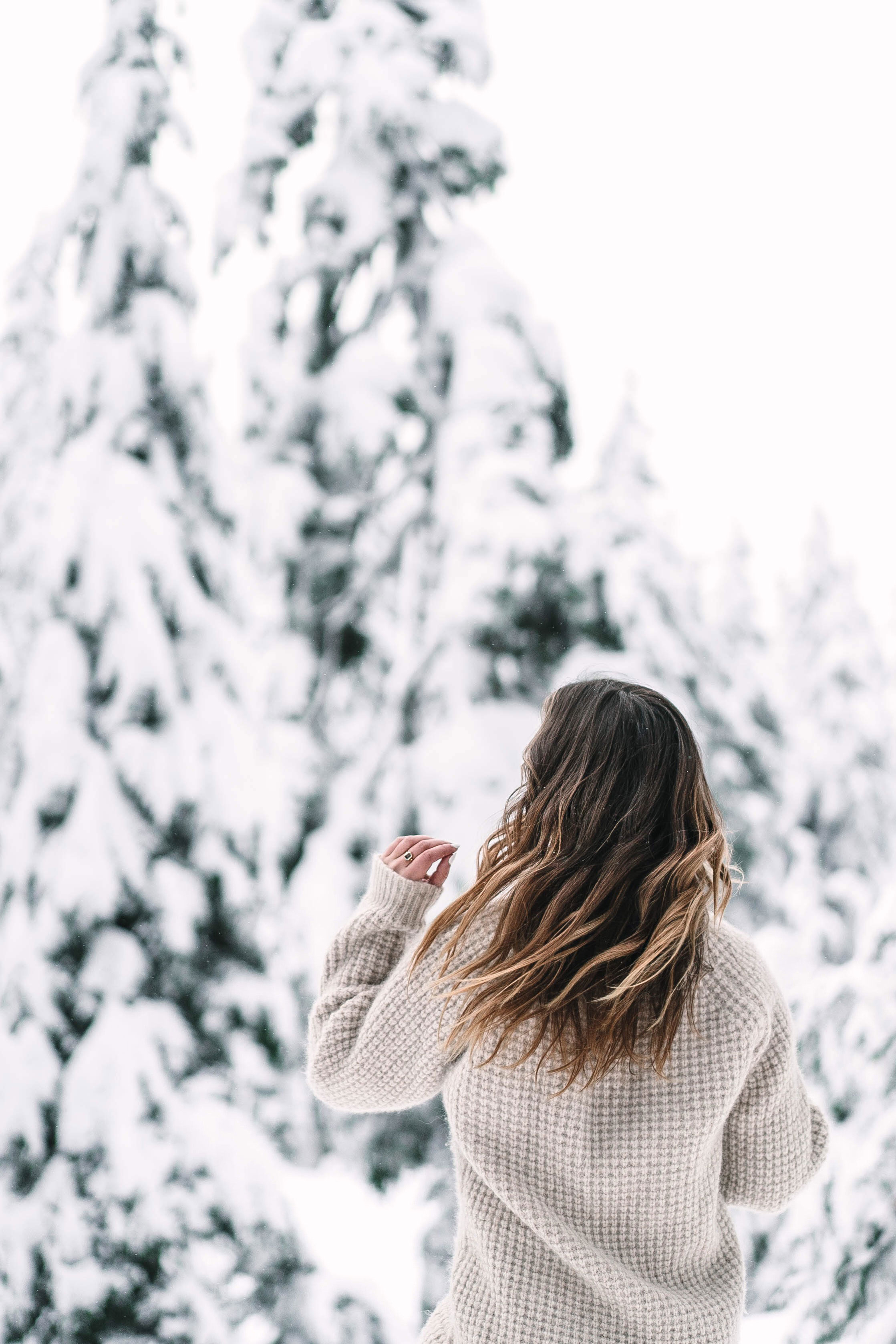 The John Friedaa® Frizz Ease® line has been a hair care staple for years—it works so effectively and really helps bring hair back up to speed when it gets distressed from my mountaintop adventures in the snow. Like my other two posts with John Frieda hair care team (see them here and here!), I source my products from my nearby London Drugs, which is handily literally a few blocks away from me. They have such an amazing selection from luxury lines to my go-to drugstore faves, so whether it's my beauty, hair or travel musts, I'm always running up to my local London Drugs! Anyway, I wanted to share my in-shower routine today that deep conditions my hair and my tips for doing some seriously minimal styling so that your hair doesn't suffer more from heat tools while still looking amazing!

Steps
When my hair gets seriously dry and damaged, I switch over to the Frizz Ease® Miraculous Recovery® Shampoo and Conditioner on a daily basis and also add in the Miraculous Recovery Deep Conditioner once a week, which uses Targeted Anti-Damage Technology to bring hair back to a healthy looking state after just one use!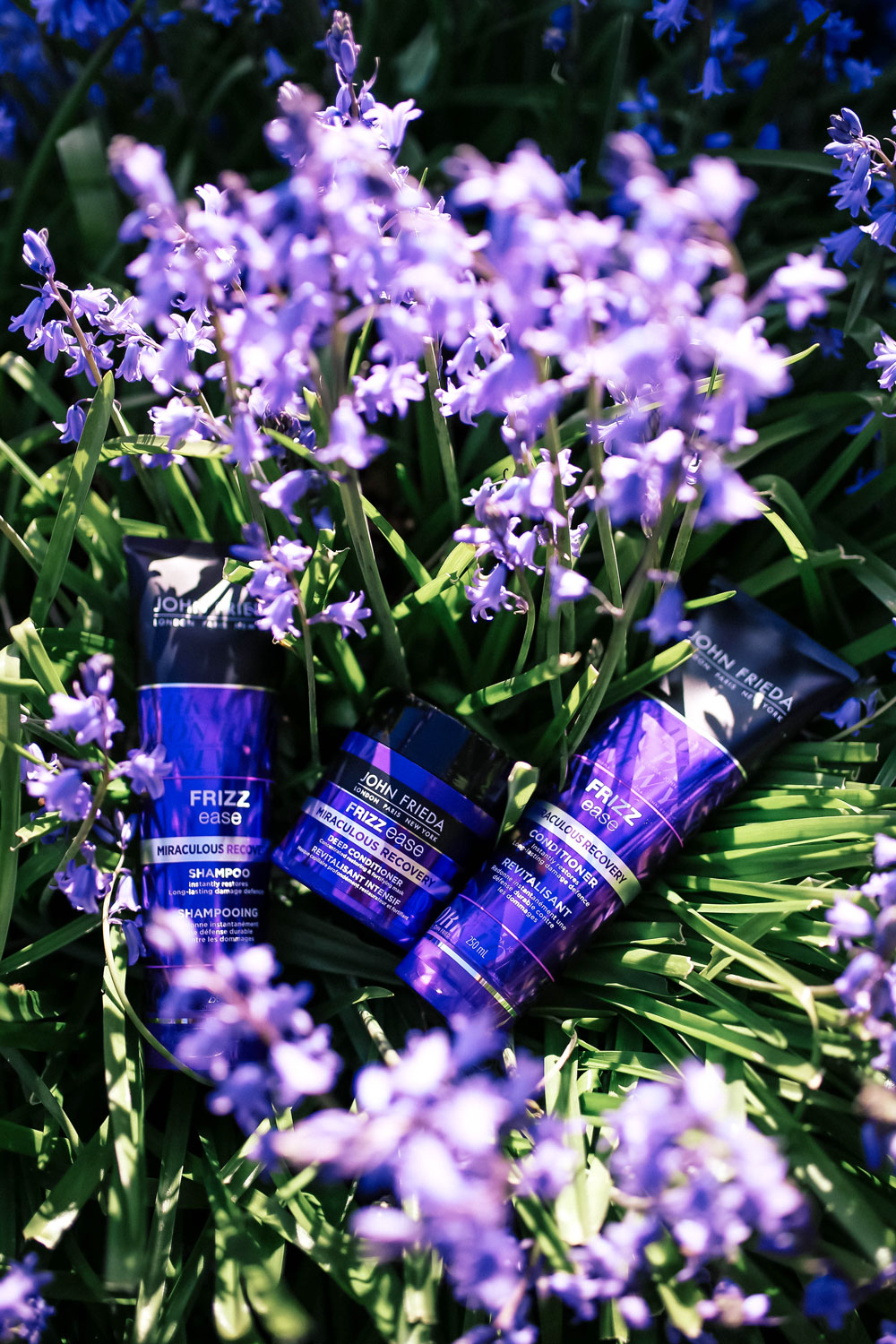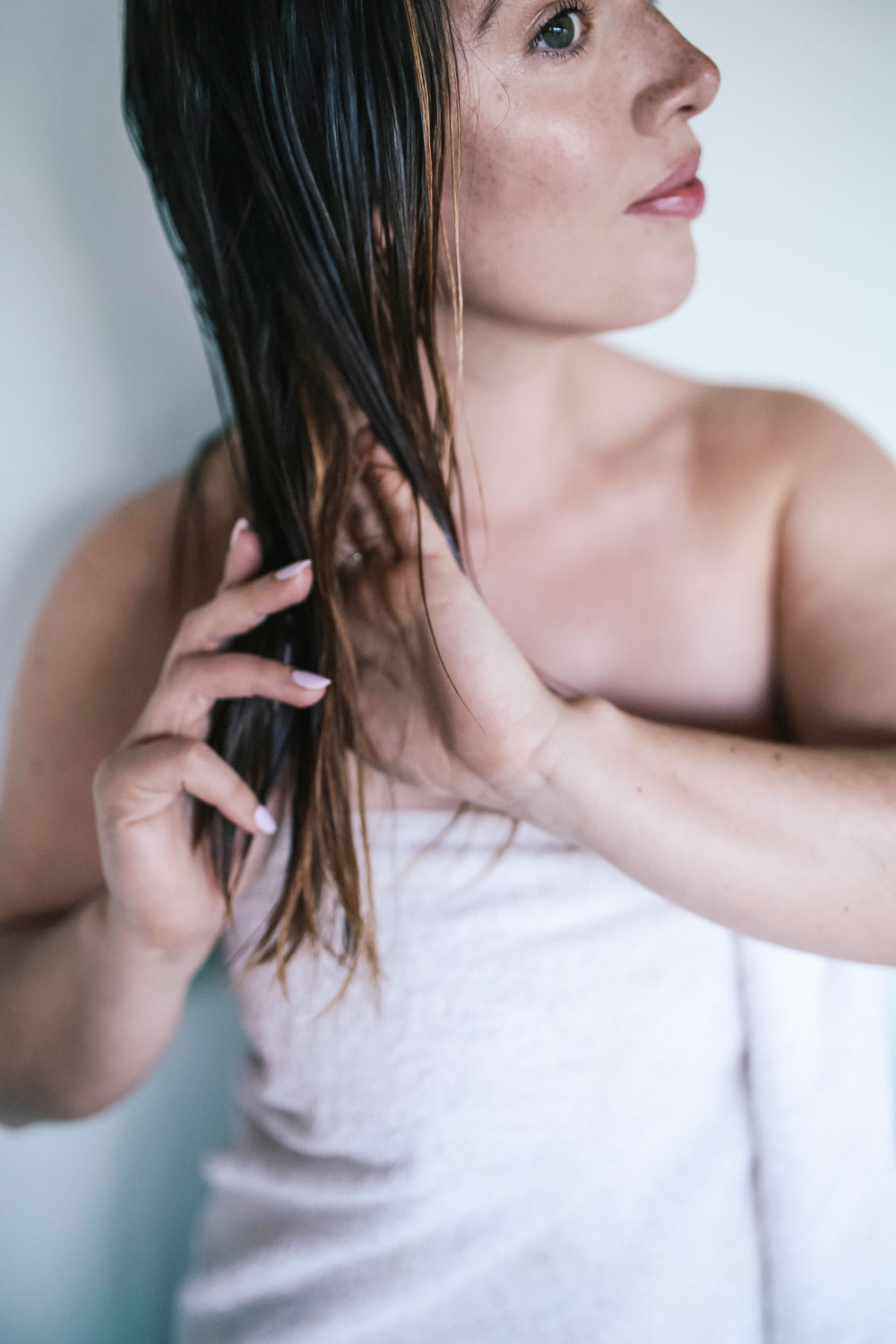 Apply some Frizz Ease® Thermal Protection Serum to the ends of towel-dried hair and dry as usual.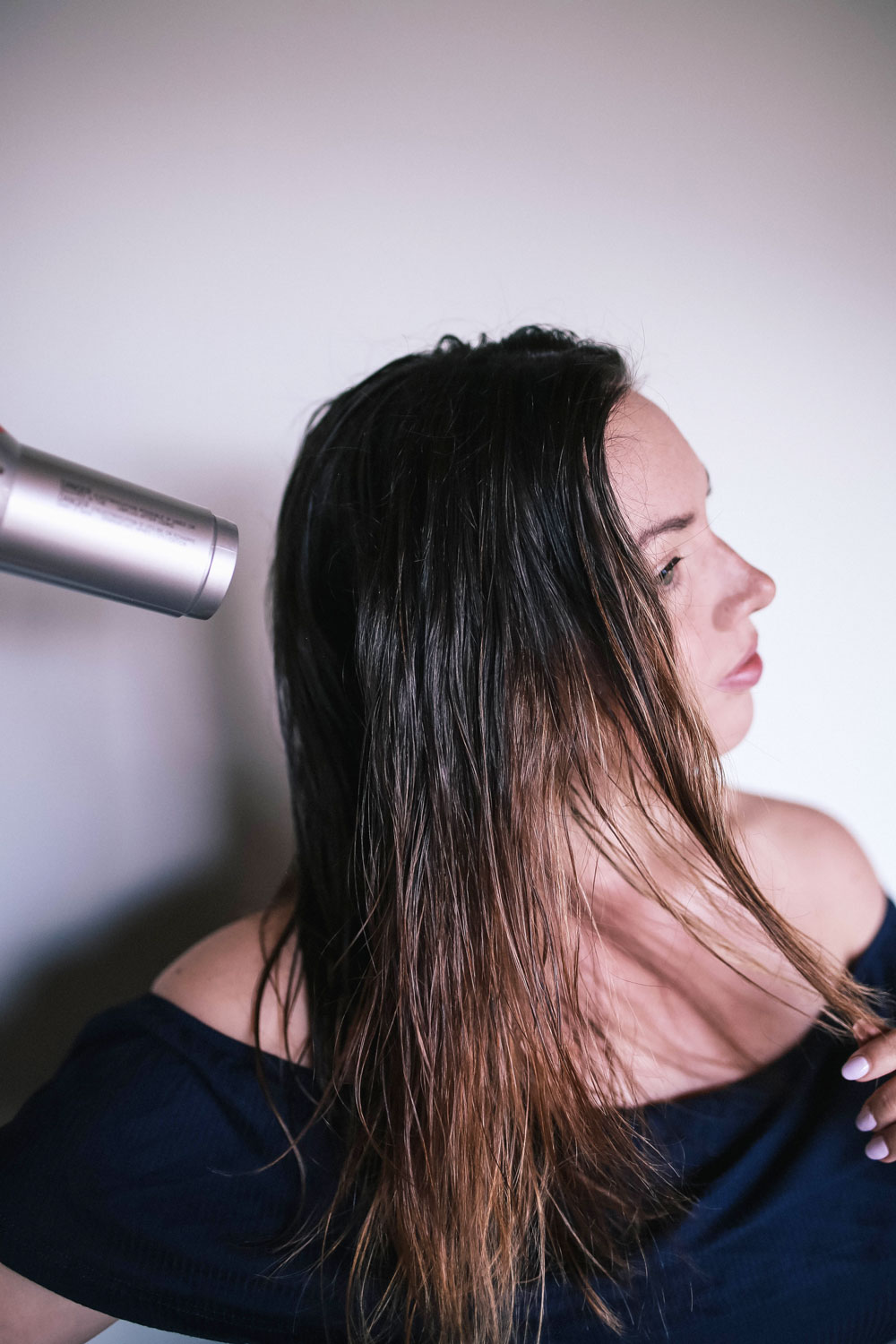 Now, the heat portion—this is where I really apply some caution and strategy to create a natural but pretty look! I make sure my heat tool is at about half heat—so key!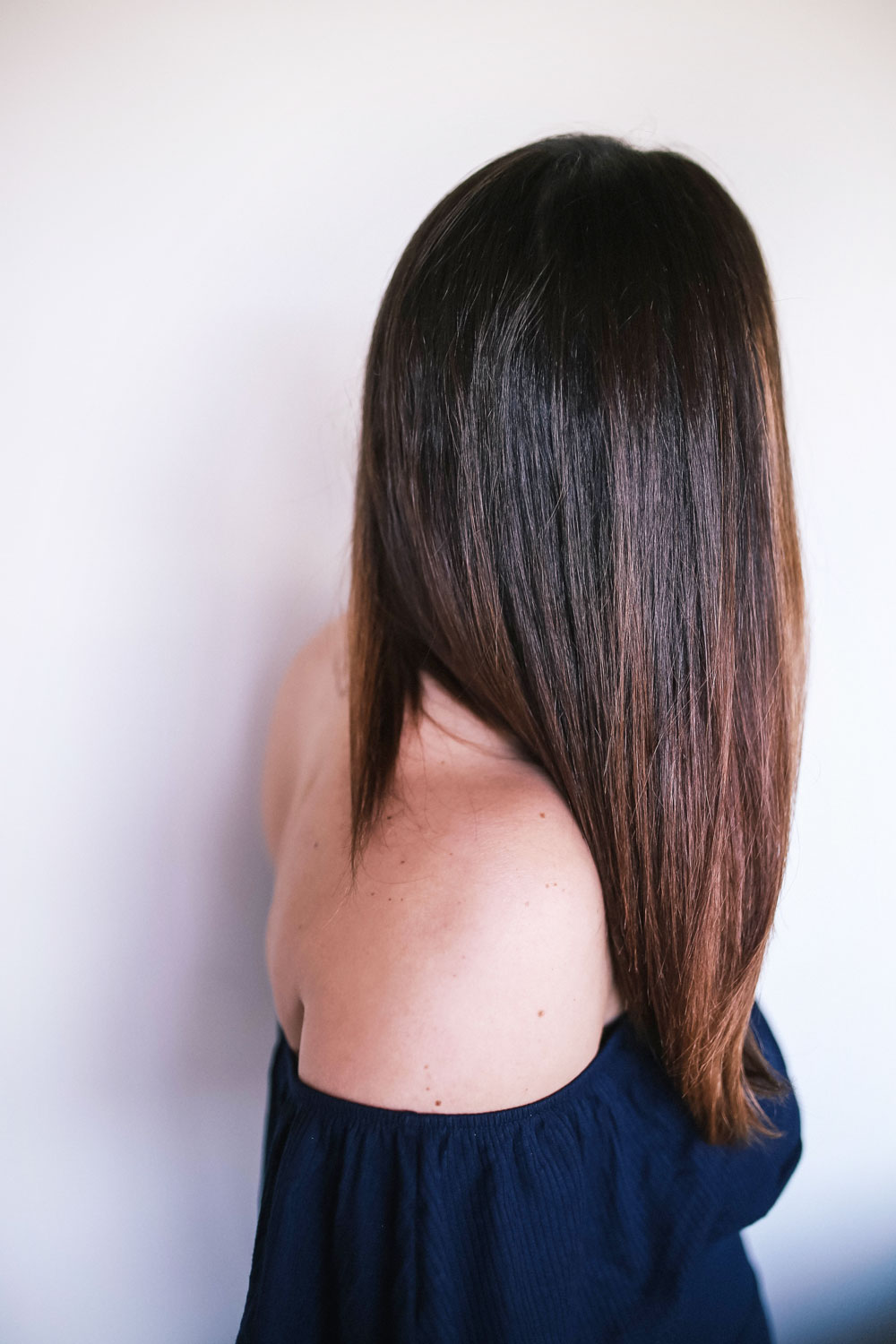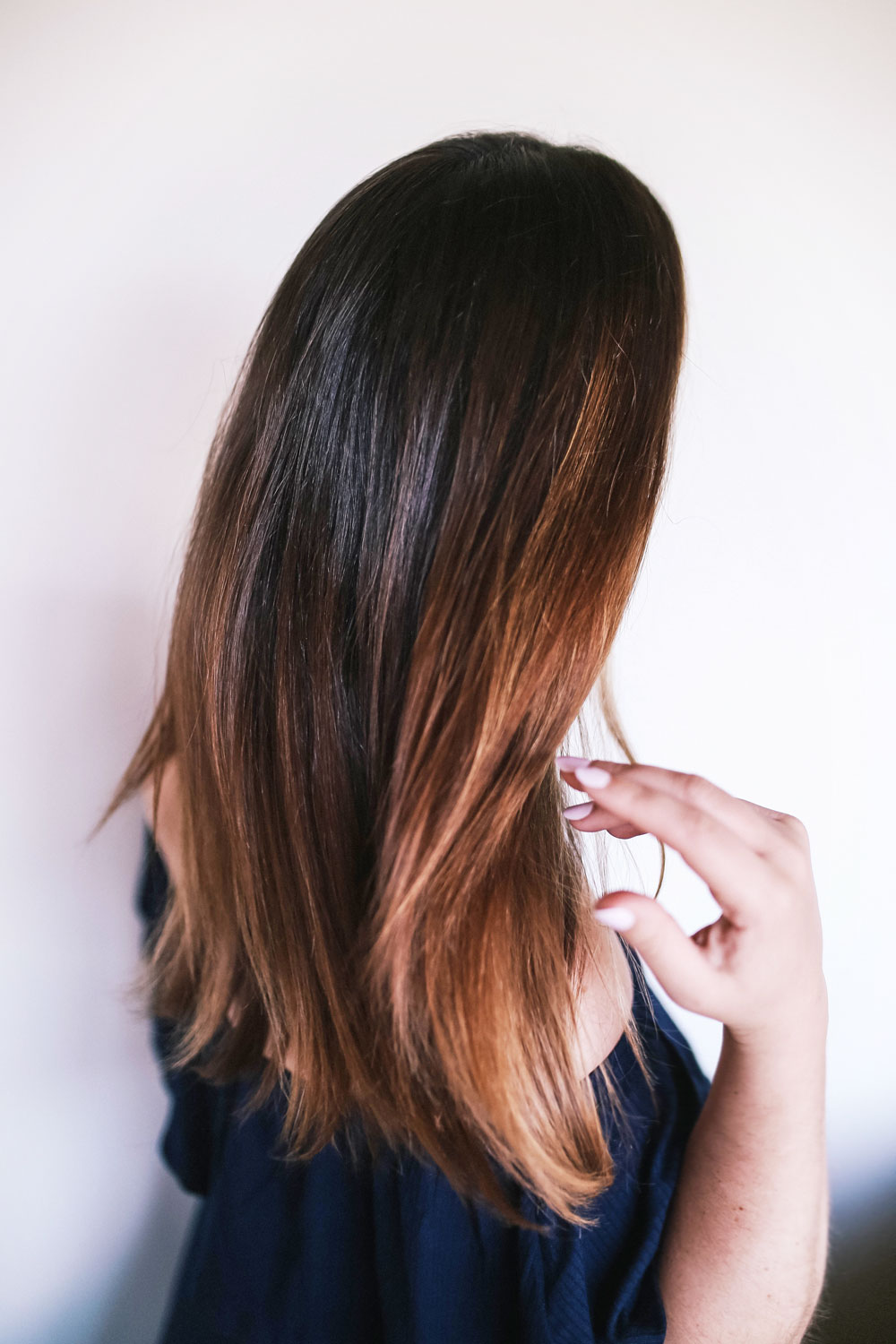 I'm going to work on smaller sections so that I can really move quickly through my hair so put my top half of hair out of the way using a clip.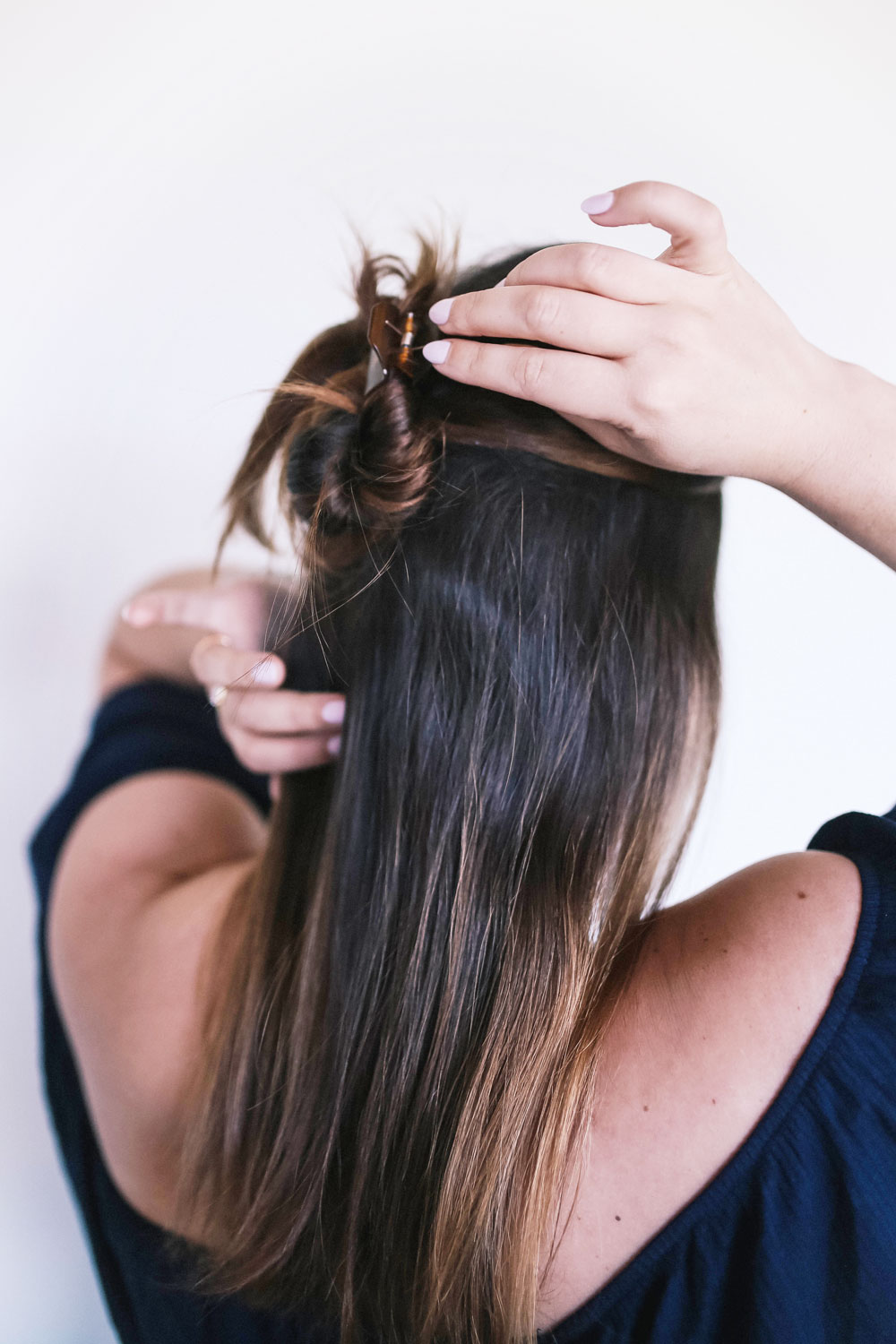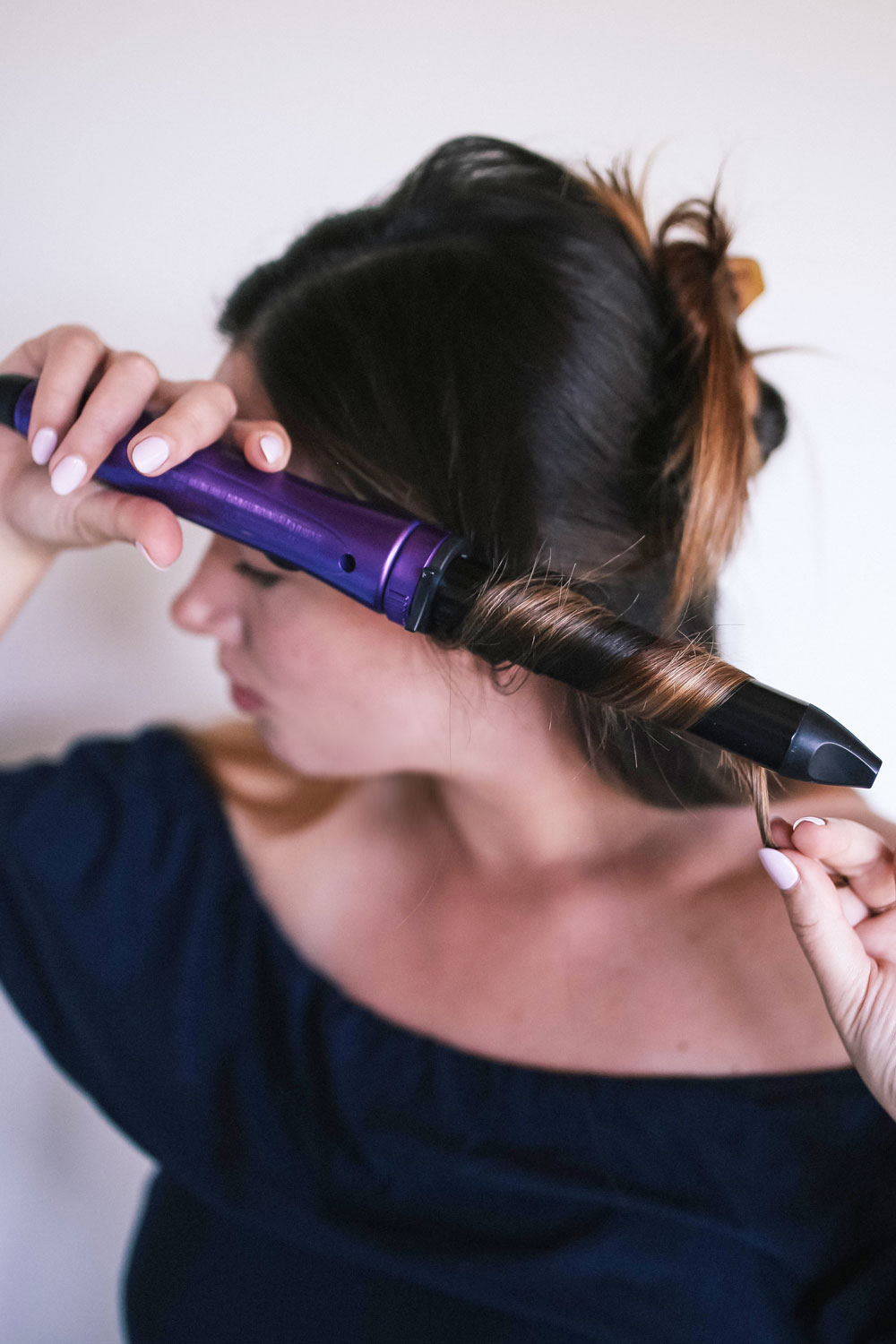 Starting at the front, I curl away from my face and leave the bottom third of my ends out. I gently move the barrel down over the course of about 10 seconds, gently releasing the barrel and cupping the curl for a second to let it cool down while retaining the shape.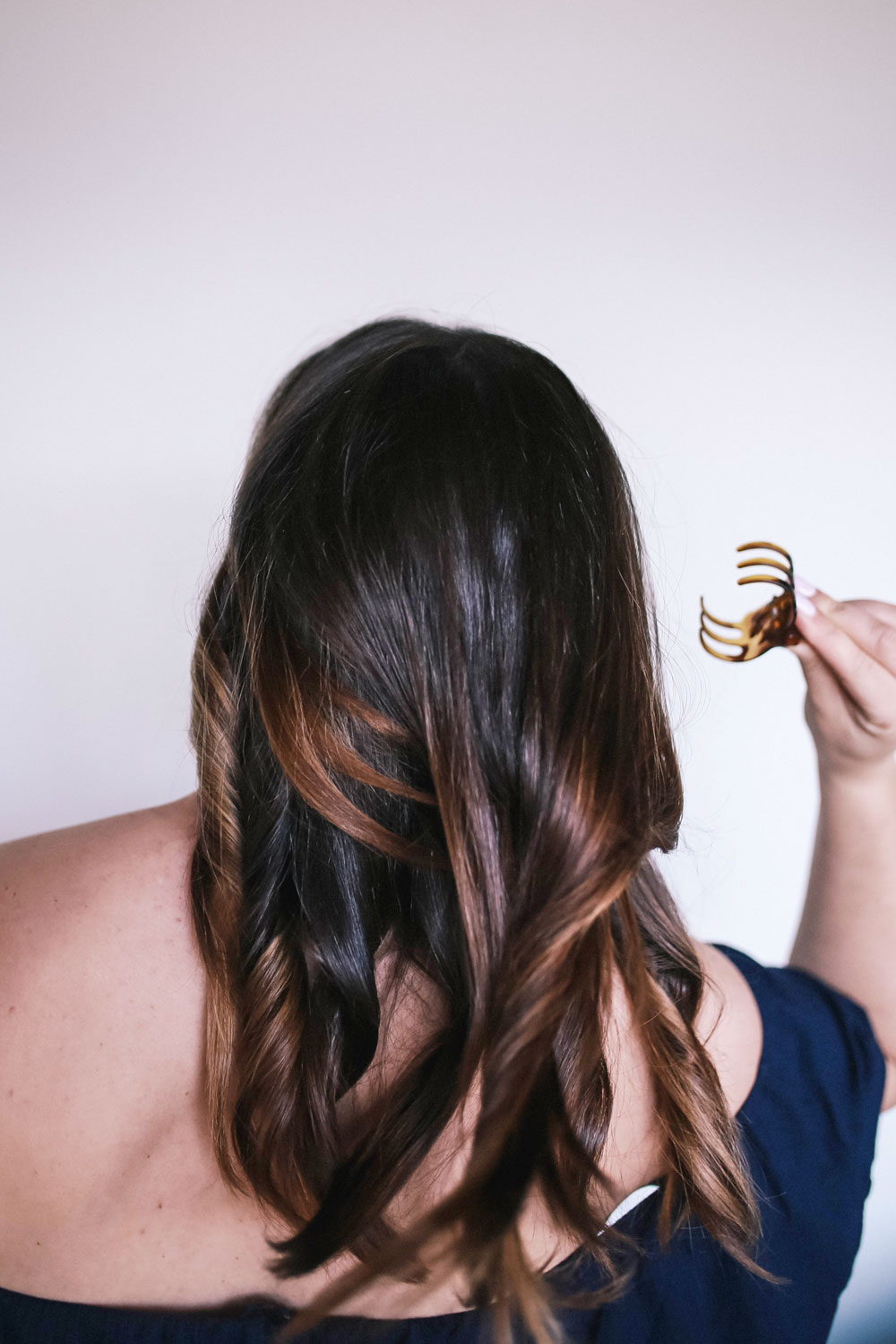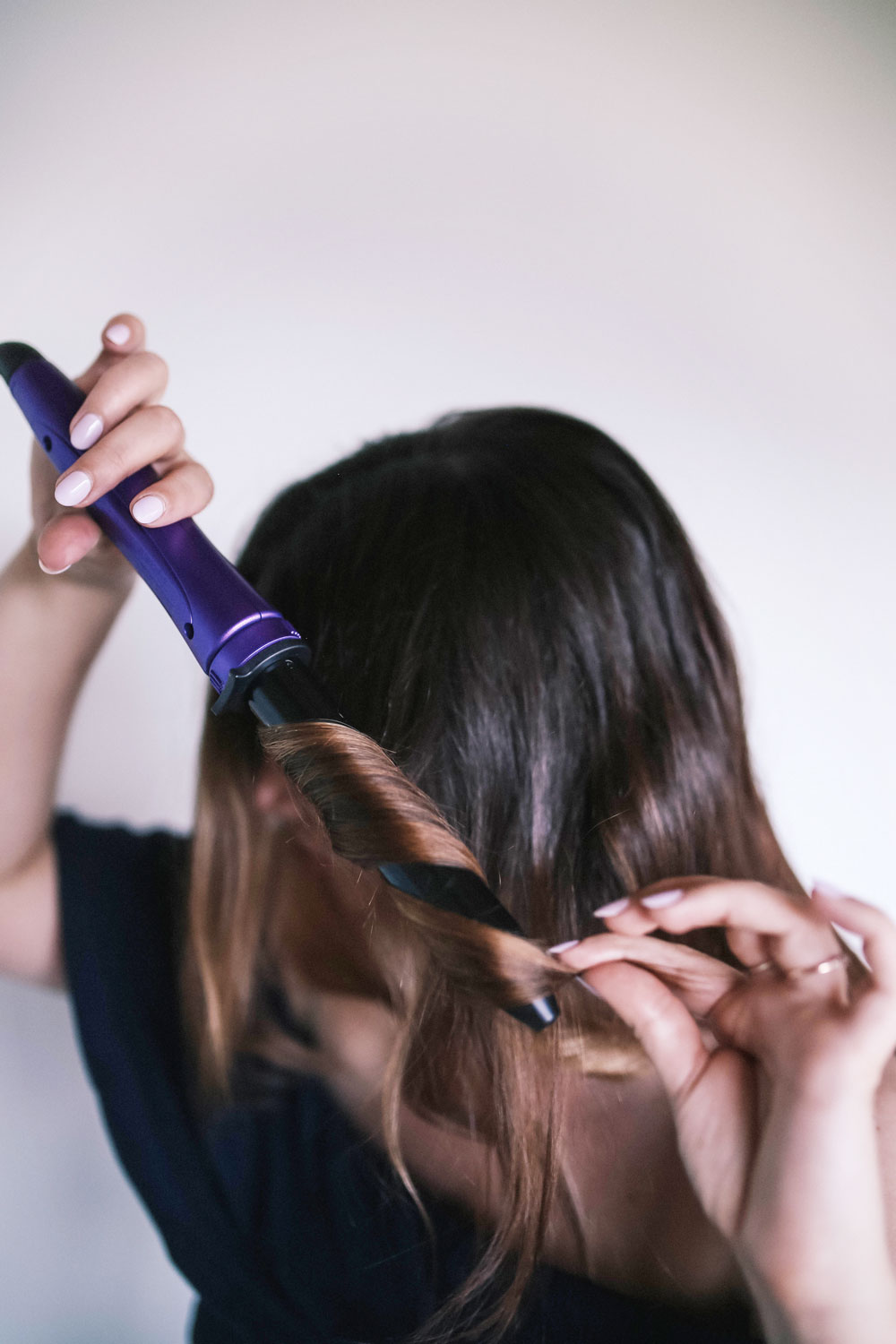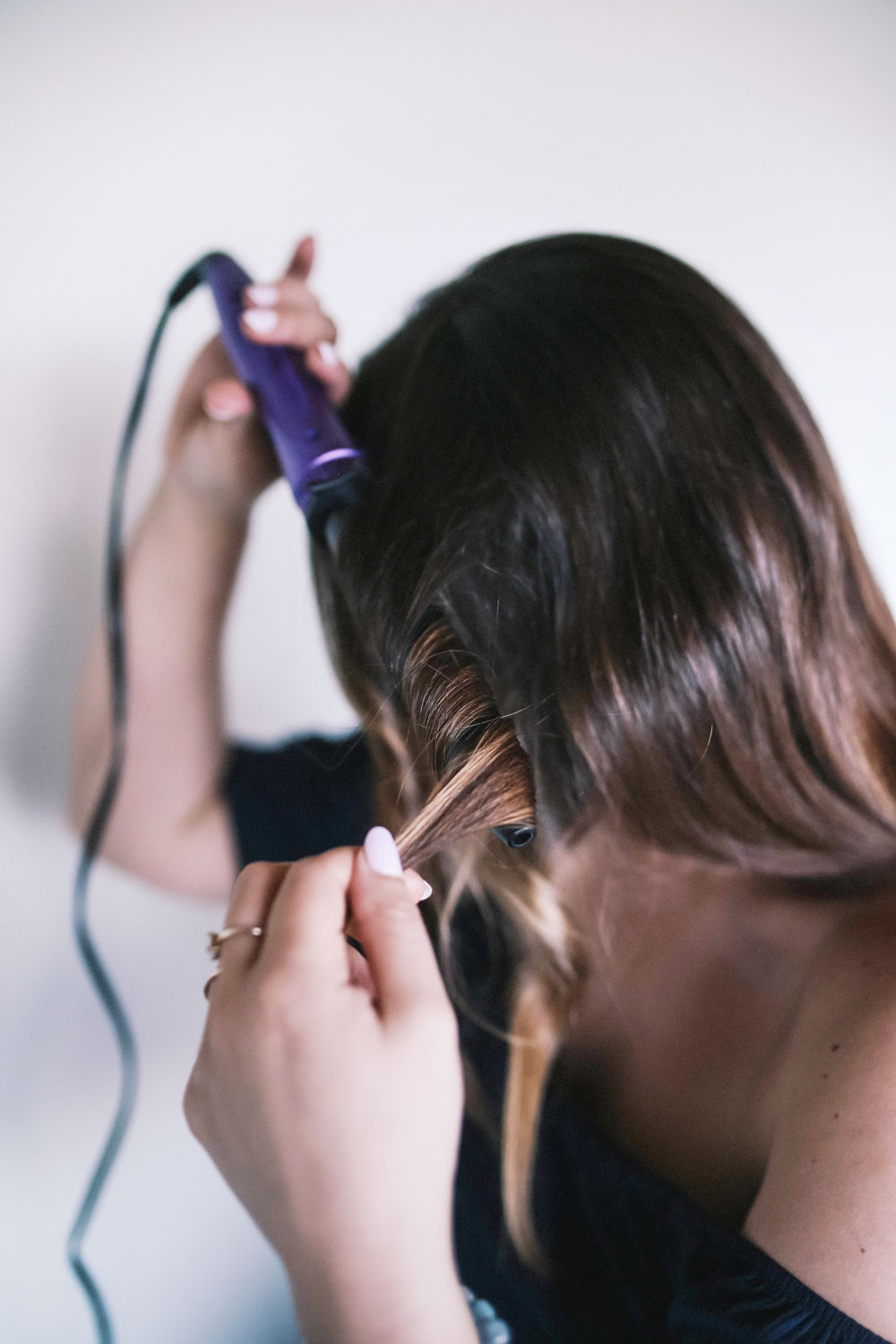 I then curl the 1 inch section right next to it towards my face, creating a nice, natural variance so that hair doesn't look too ring-curled all in the same direction! I do this around the whole length of my head, just ensuring those pieces at the front both curl away from my face (key to open up your face!).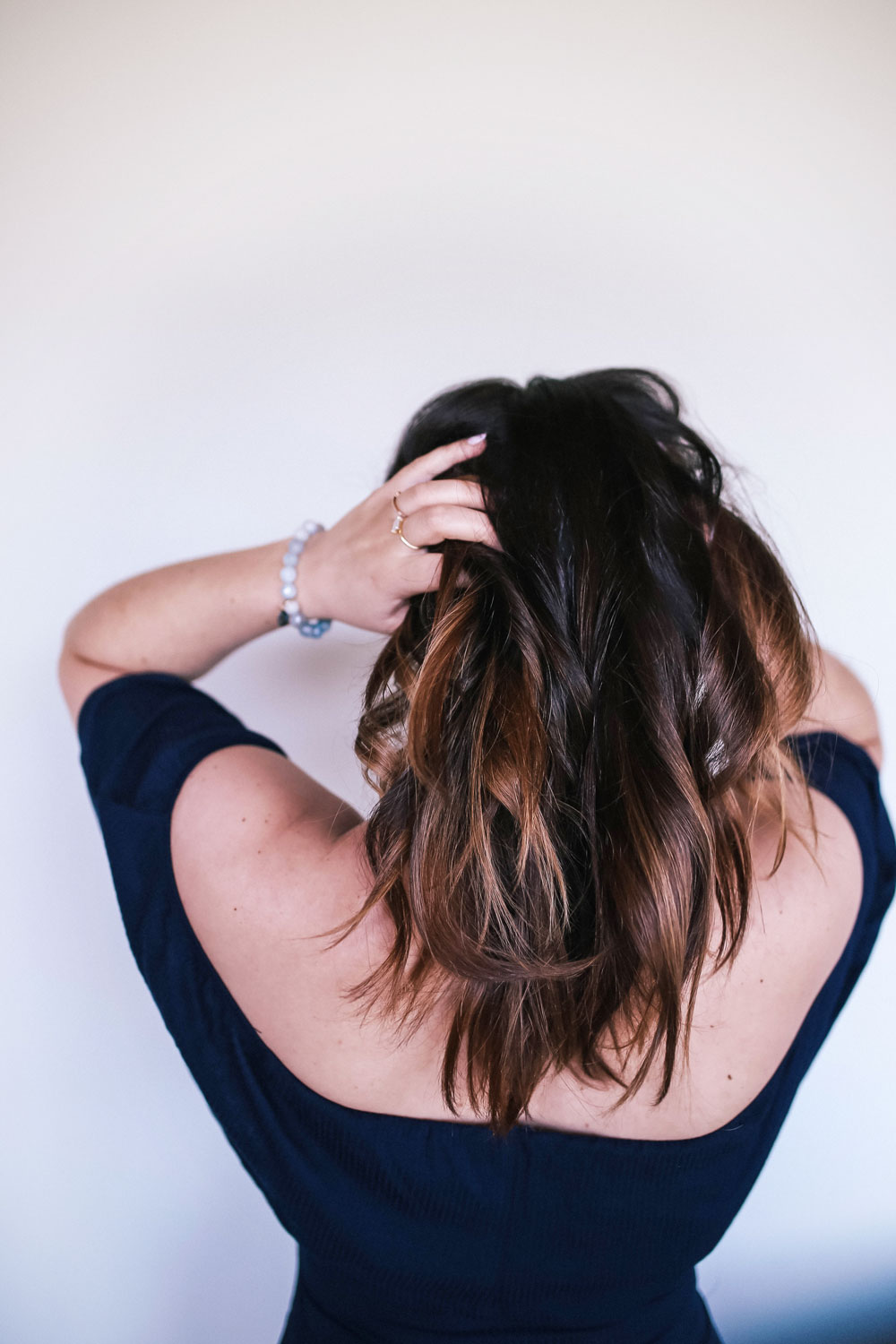 I leave my hair for at least a good 10 minutes being very careful not to play with it or touch it then shake it all out, gently using my fingers to loosen up my curls!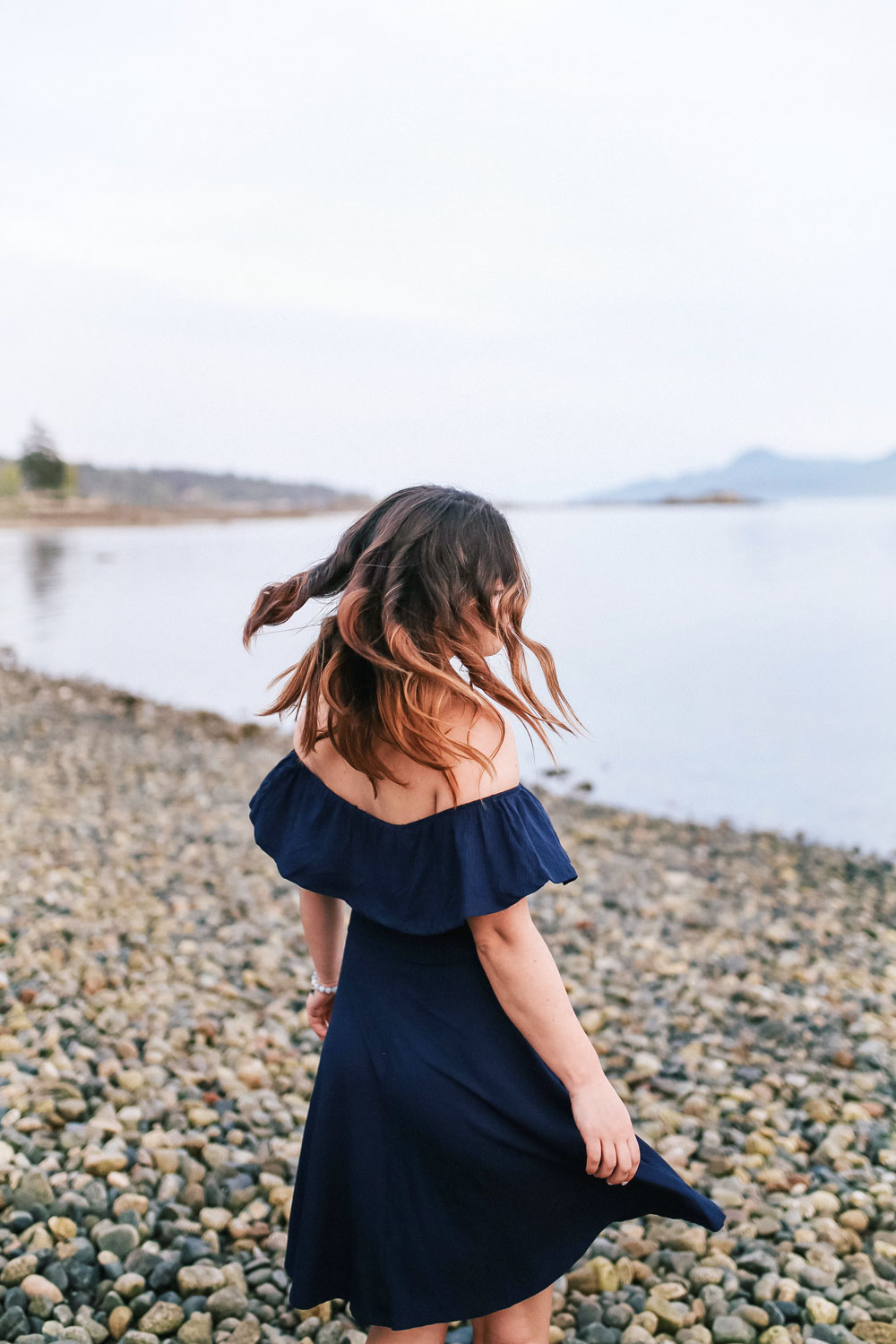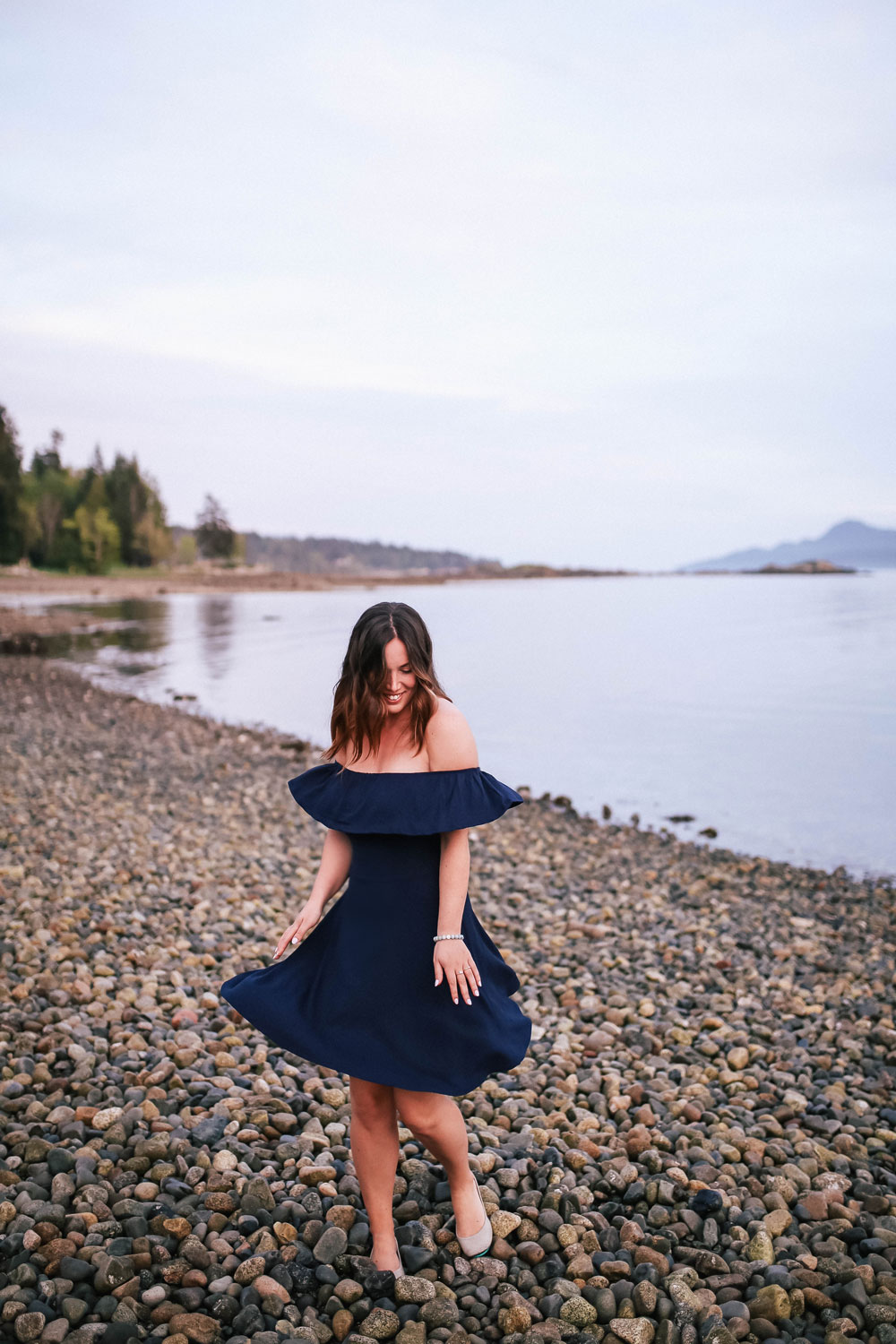 Other than that, my main tips for this time of year are to make sure you're taking the right supplements and eating the right foods. Make sure you're getting your healthy fats (avocado, salmon, walnuts, etc.) and if you have sensitivities or are veggie, make sure you're taking supplements! Biotin supplements can really work wonders around this time of year and this should go without saying, but make sure you hydrate! When it's cold out we may neglect getting enough water in so if you've got an aversion to colder drinks, try having your water at room temp (adding in some infused herbs or fruit helps a lot too if you don't love your water at warmer temps) or up your herbal tea consumption! So key to hydrate from the inside out on top of choosing the right products and styling tricks to keep your hair healthy.