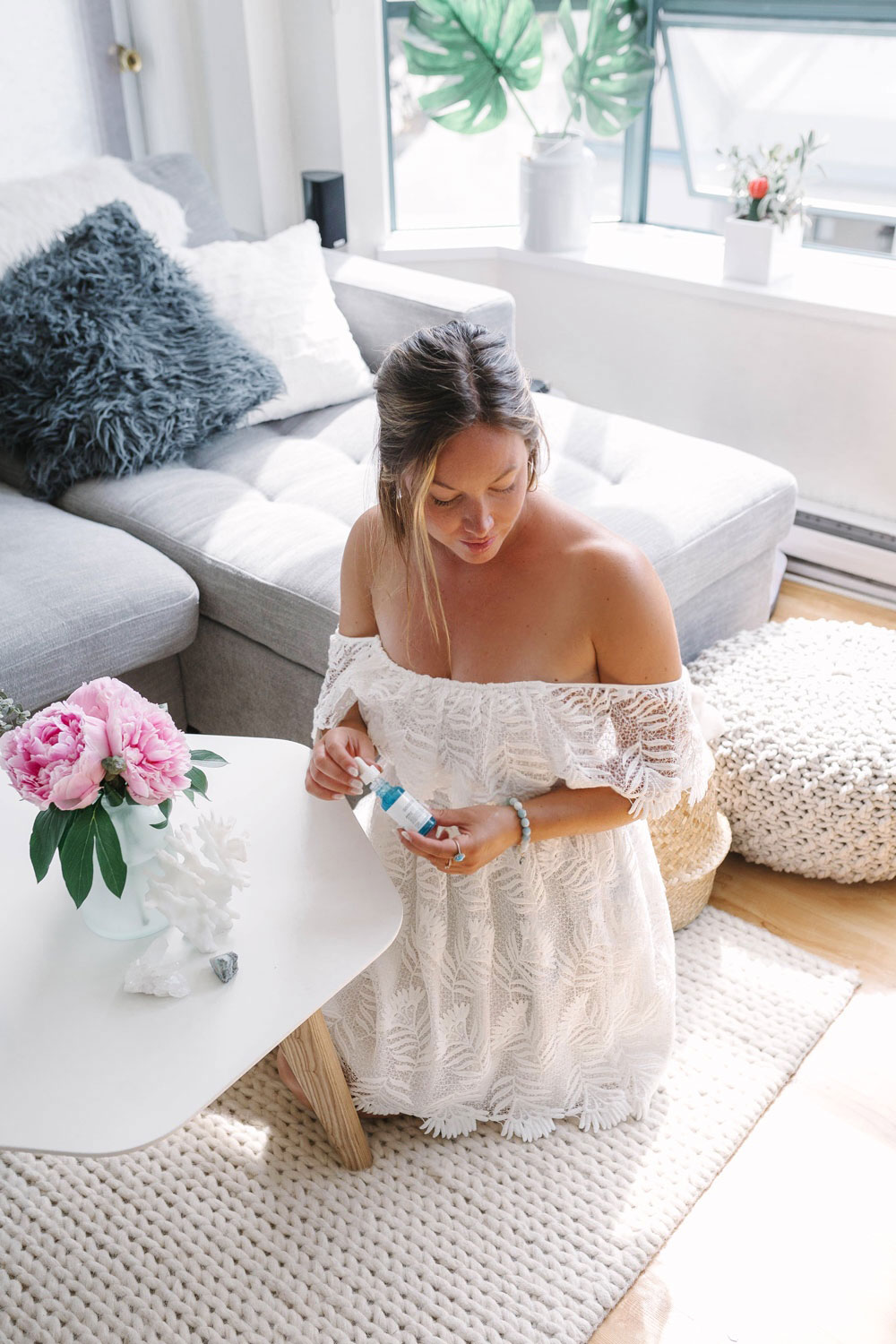 You know that huge dog bite scar on my face? No? Well, you might not see it because it magically healed thanks to one very important product from one brand that I've long been a loyal fan of. About 5 or so years ago, I got accidentally bit pretty badly right under my left eye—I had a bunch of stitches along the contour of my cheekbone, some gnarly scar tissue and one bad black scar lower on my cheek that was too shallow to get stitched up but that was seriously pigmented. I'd used La Roche Posay since I was first introduced to it as a teen living in France so when my dad's friend who works in medicine suggested I massage La Roche Posay's Cicaplast gel on my scar twice a day, I went all-in with it. I kept it up for a year and what should've been a lifelong scar completely healed up—I haven't noticed it in years.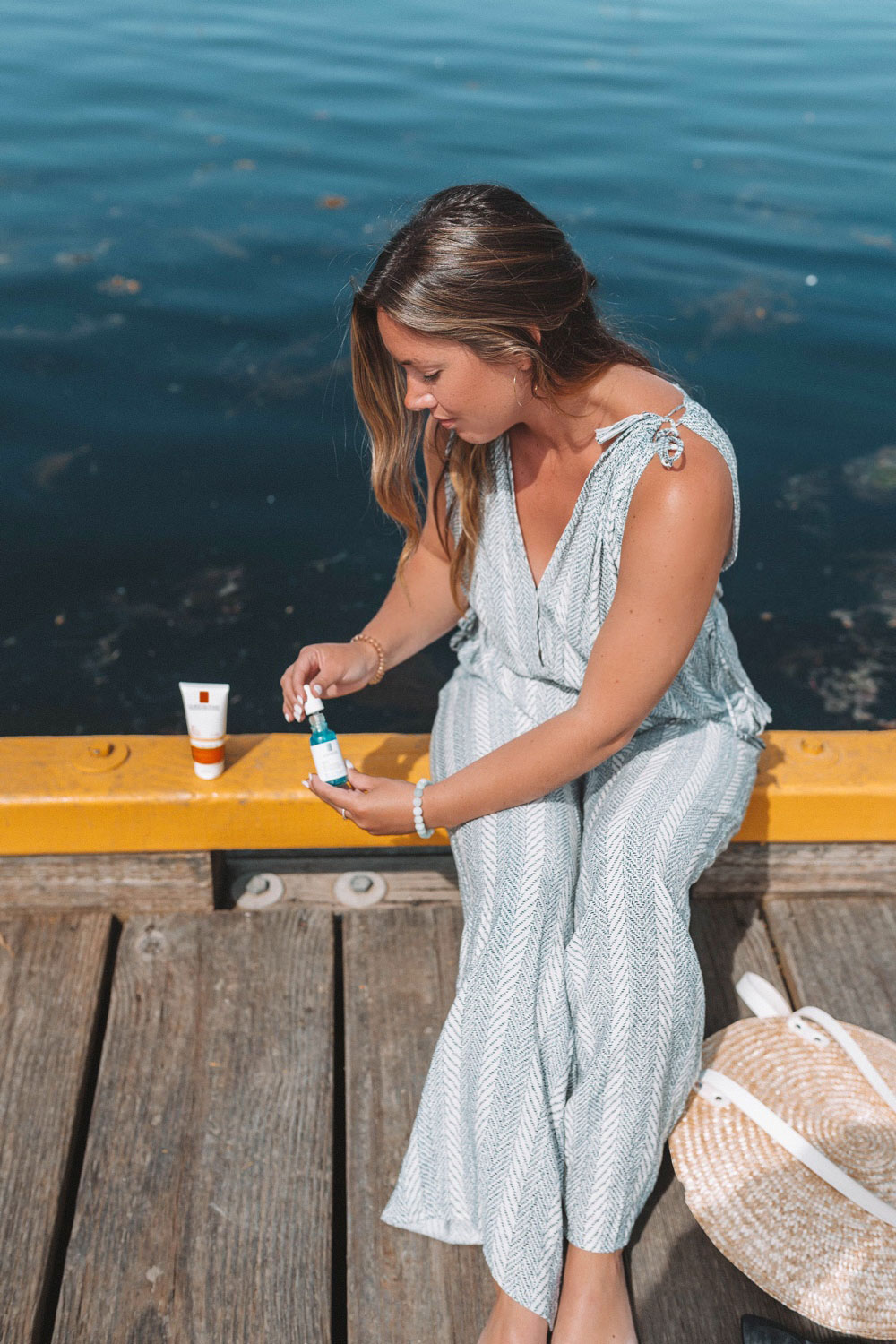 So to say I'm a brand loyalist with La Roche Posay is a total understatement! I owe them a lot. Any time they have a new release, I'm so excited to see what it will be because I know the quality, technology and science that goes into their products first-hand. Having just turned 31 a couple months ago, I feel all in all pretty happy with where my skin's at but would of course love to get a bit more buoyancy and smoothness in those fine lines that are starting to creep up around my eyes (love laugh lines but this is more of the crepey variety!). I also feel like I can see my sleep quality so much more than when I was younger—the difference between an 8 hour sleep and a 5 hour sleep shows up so much on my face now!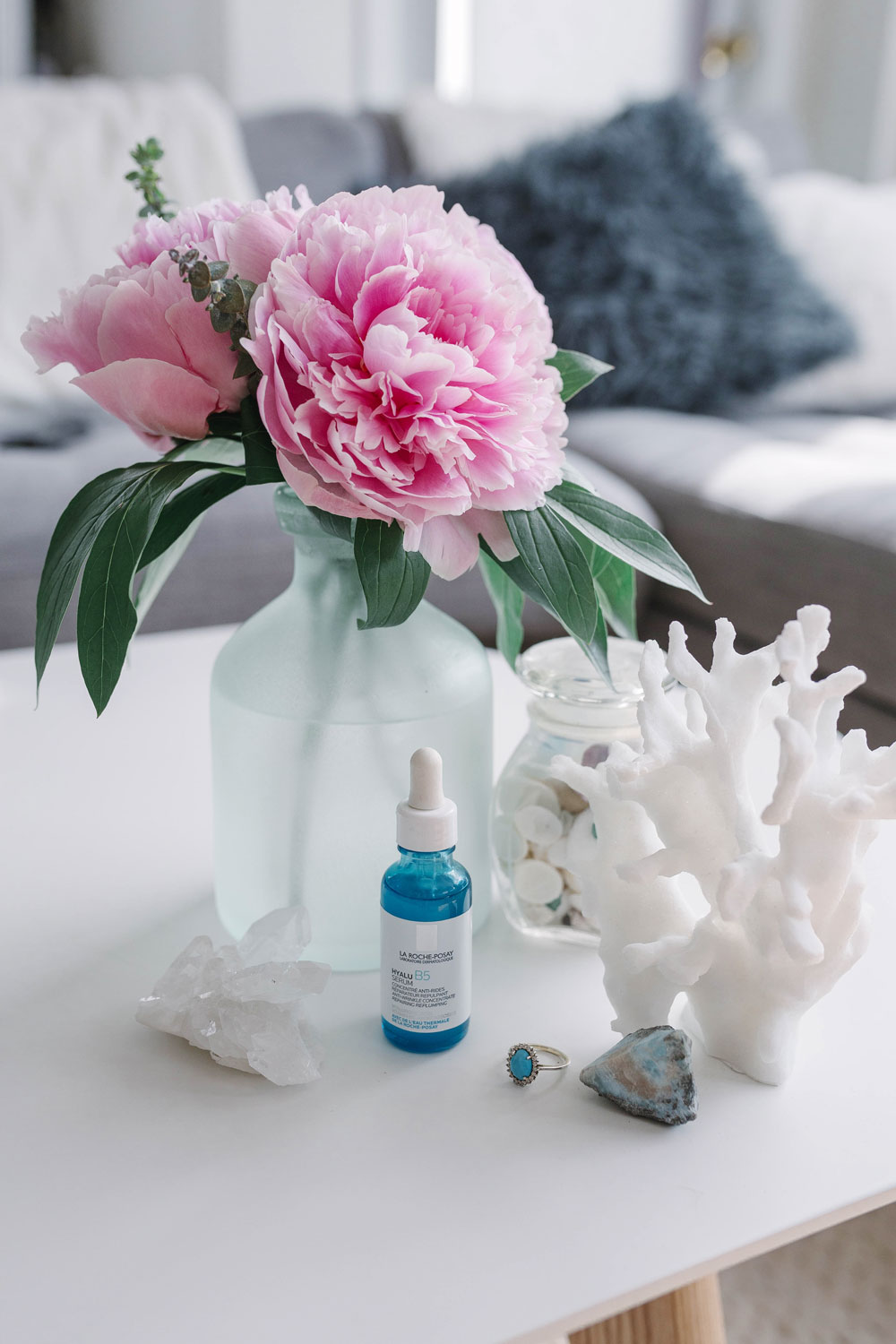 La Roche Posay recently launched their Hyalu B5 line, and since introducing hyaluronic acid into my routine has already been so key for keeping my combination skin moisturized properly, I knew that this would be a perfect new addition for me. If you haven't heard of hyaluronic acid yet, it's an extremely powerful humectant (that's actually naturally found in skin) that helps plump up skin and moisturize, and best of all it's usually totally safe for sensitive skin too. La Roche Posay's new Hyalu B5 line includes this miracle substance in a duo of hyaluronic acids, along with soothing Vitamin B5 (which helps repair your skin) and madecassoside, which fills in wrinkles by firming up the skin and boosting both hyaluronic acid and Vitamin B5's effects.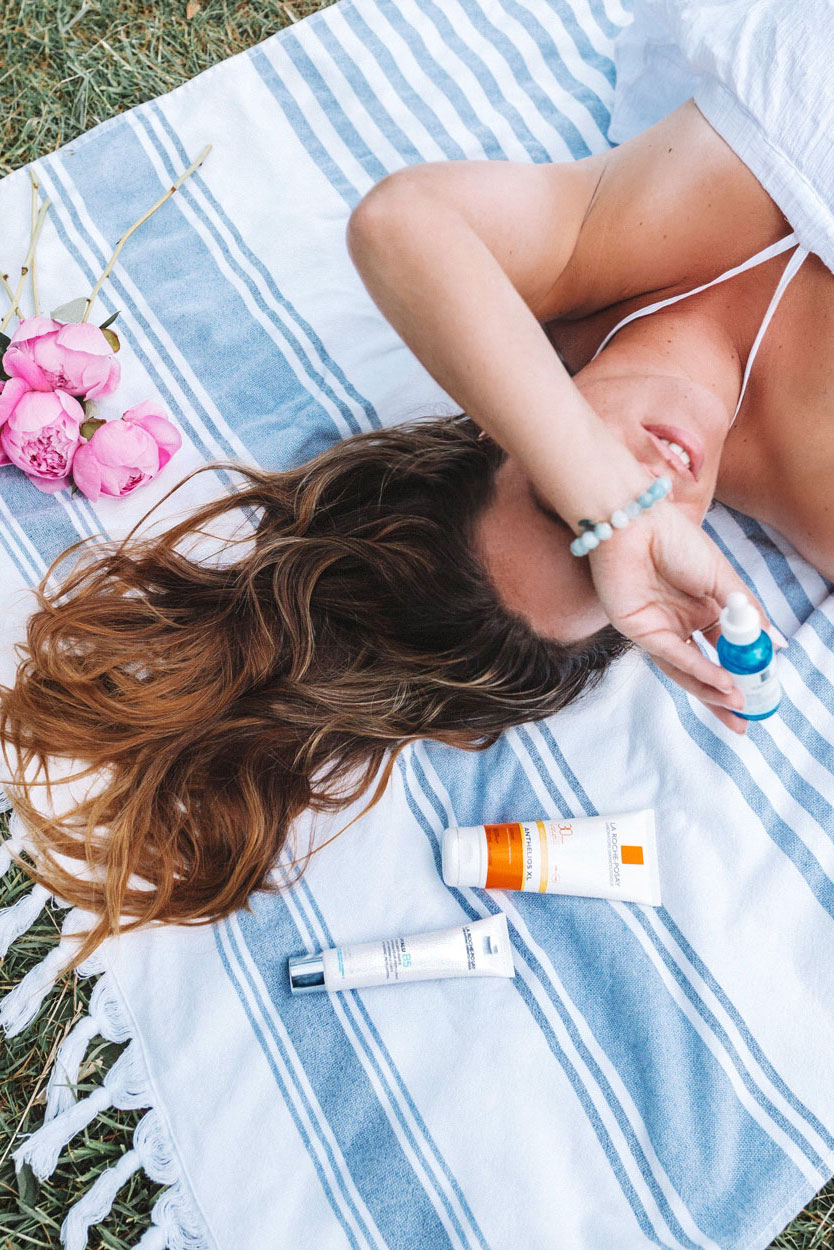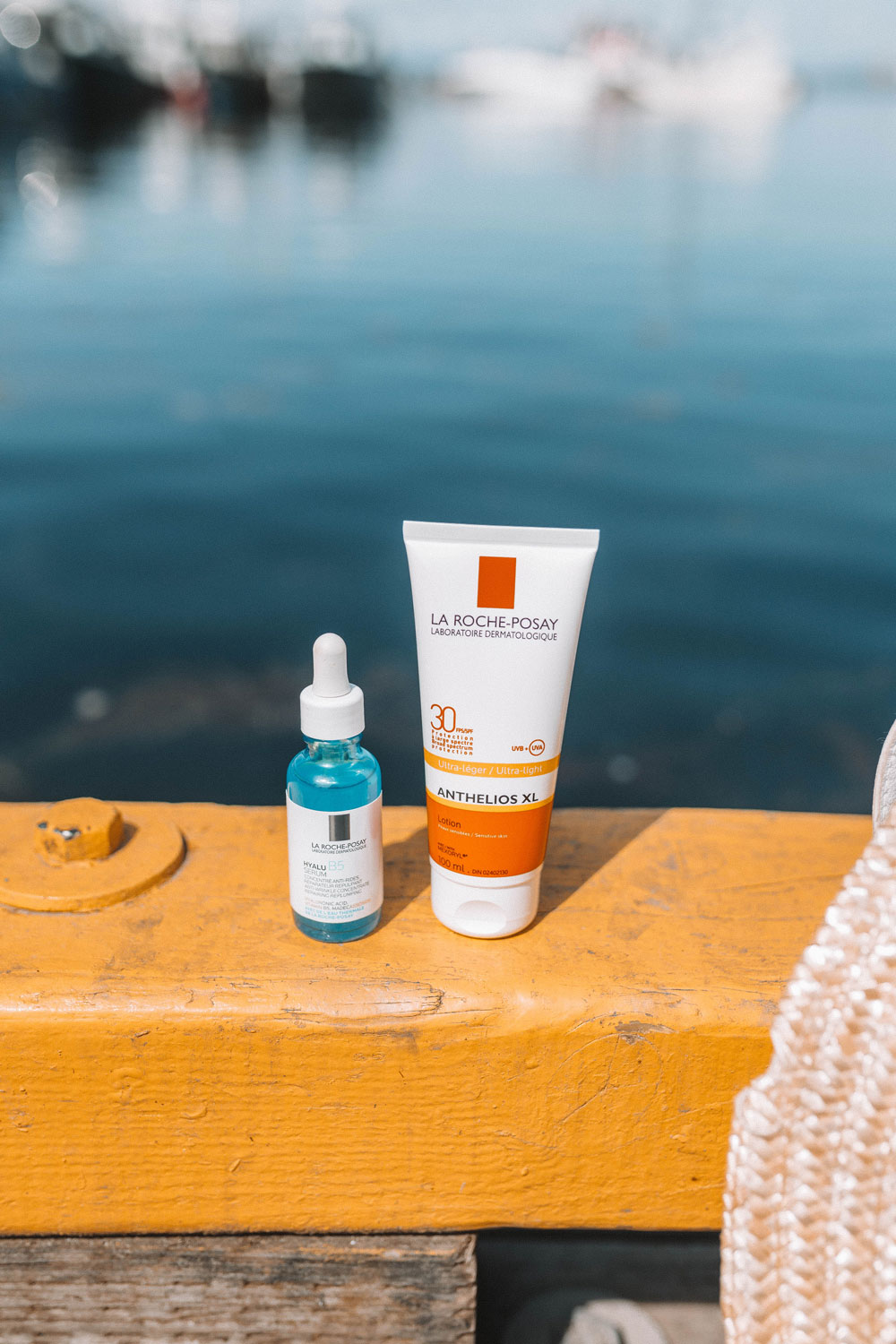 Long story short, the Hyalu B5 Serum is an anti-aging, skin-plumping powerhouse that instead of just providing temporary skin boosts, actually repairs skin from the inside out so that you can actually kind of turn back the clock a bit! As someone whose life just takes them out in the sun a lot (whether it's on the ocean or biking around), I'm especially diligent about my skin care and about sun protection to compensate for my active, outdoorsy life. I've been using this serum for the past month, whether I'm at my cabin by the sea or at home chilling in our apartment or about town.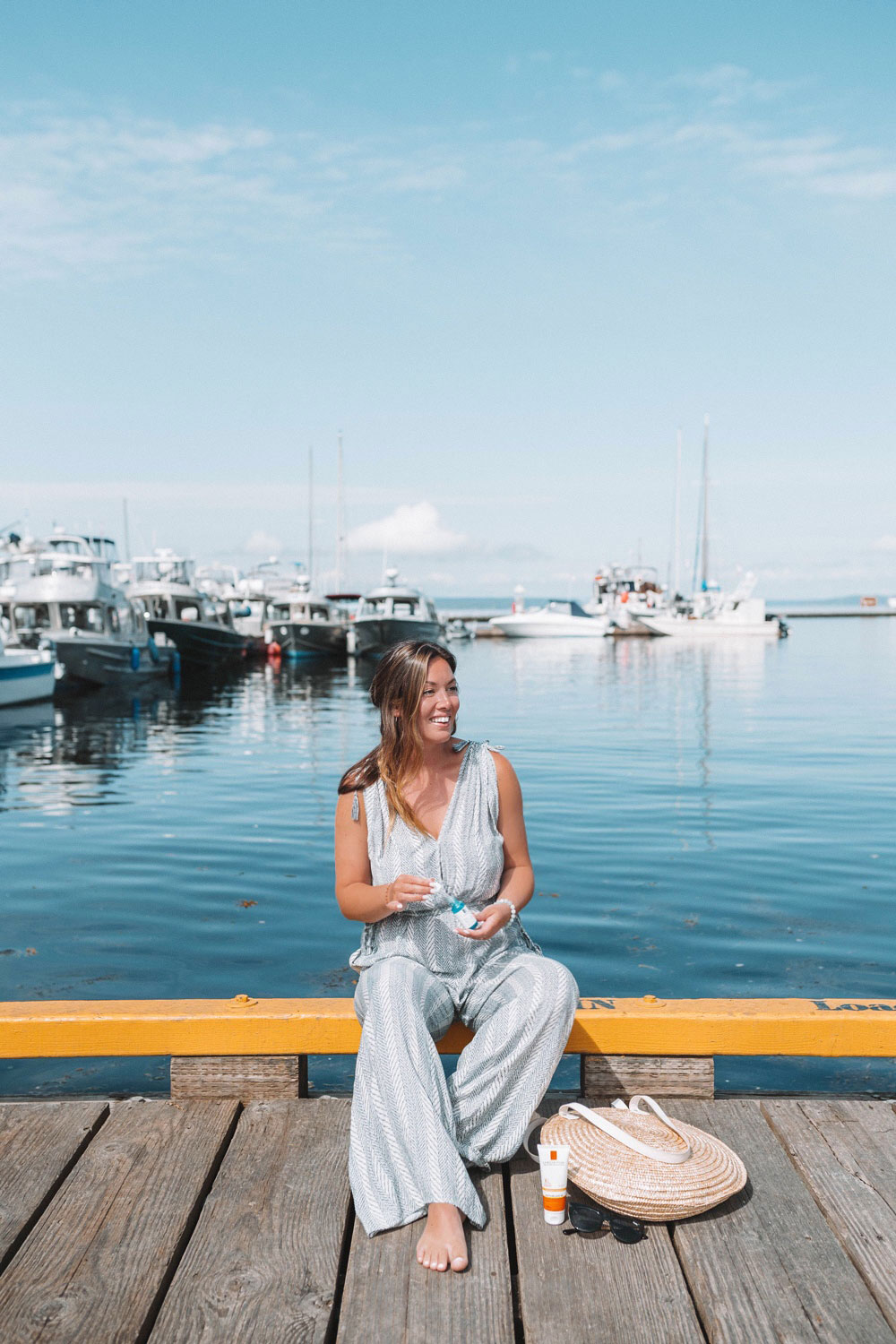 In addition to using the serum day and night after cleansing, I've also been putting the Hyalu B5 Daily Care hydrating cream on after the serum to lock in the moisture and boost the serum's effects. Of course, one of the most critical anti-aging actions you can take is to protect your face from the sun. I have super sensitive skin so am very careful about what I put on my skin because while I now seem to have finally gotten my skin to a place where it stays mostly breakout-free, if I put just one product it doesn't like on and my whole face erupts. Most of the time, this happens when I use sunscreen because my serum/cleanser/lotion arsenal is so tight! Naturally, I turn to La Roche Posay for my sunscreen—I have so many of their Anthelios sun protection products, from tinted sunscreens (usually all I wear on my skin in the summer along with some bronzer) to my current fave, their Comfort Lotion! I always wear something with SPF50 or higher on my face and at least 30 on my body. It really makes a difference and when it's supremely sensitive-skin friendly, it also means I can protect my skin without clogging my pores and breaking out!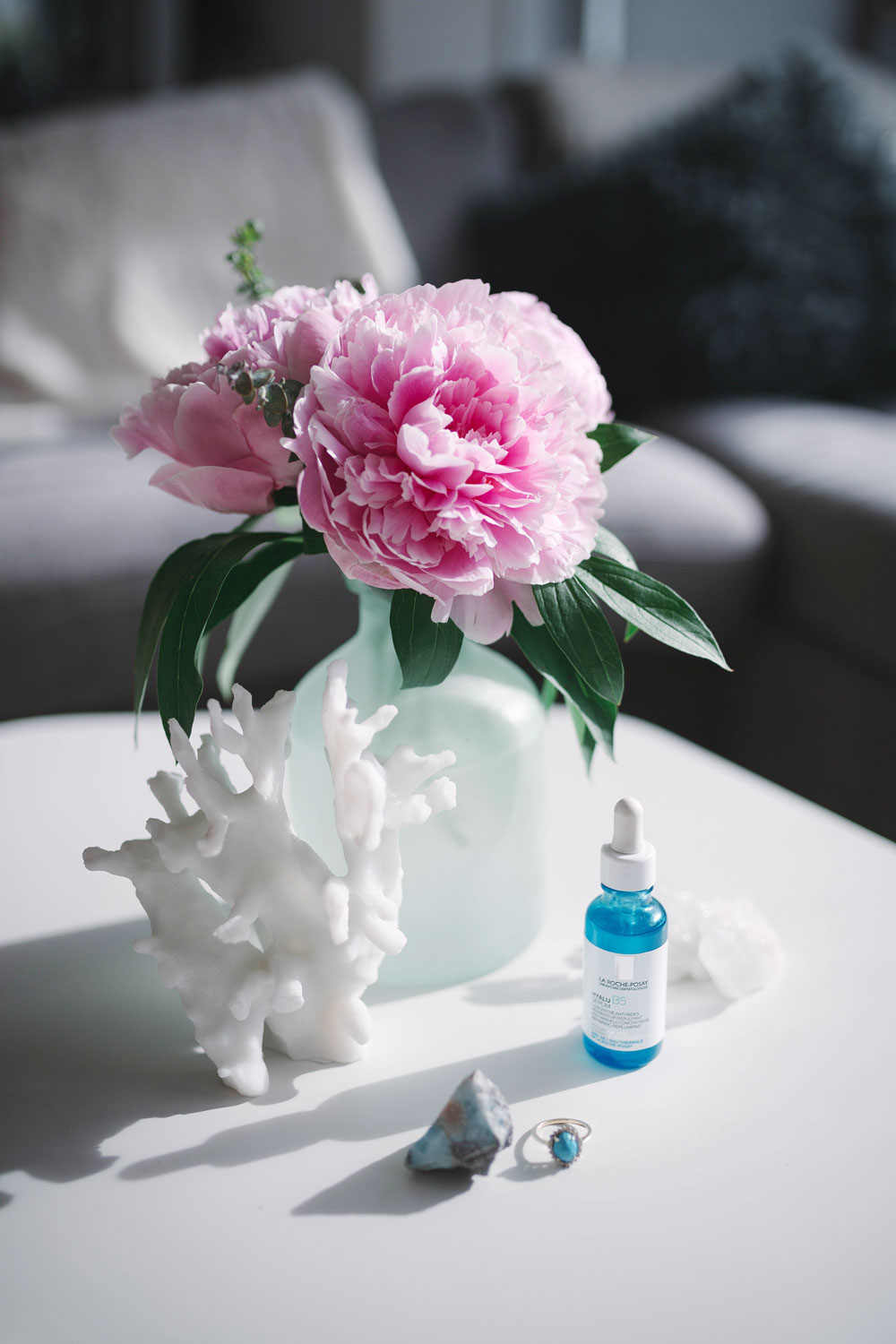 Long story short, I really feel like I've been seeing my skin texture change—it's like I've constantly had a solid sleep, tons of water and a nice jade rolling, even on days when I'm definitely not ticking off any of those boxes. The biggest area I've noticed a difference in is around my eyes, which is where I've seen the most aging so far. I feel like especially when I've been in the sun more (as one is wont to do in the summer), I notice so much more of those fine lines erupting from the corner of your eyes. Since using my Hyalu B5 line, there's been a definite reduction in those lines and best of all, my skin also feels so much better. Love the lightweight texture of both the products!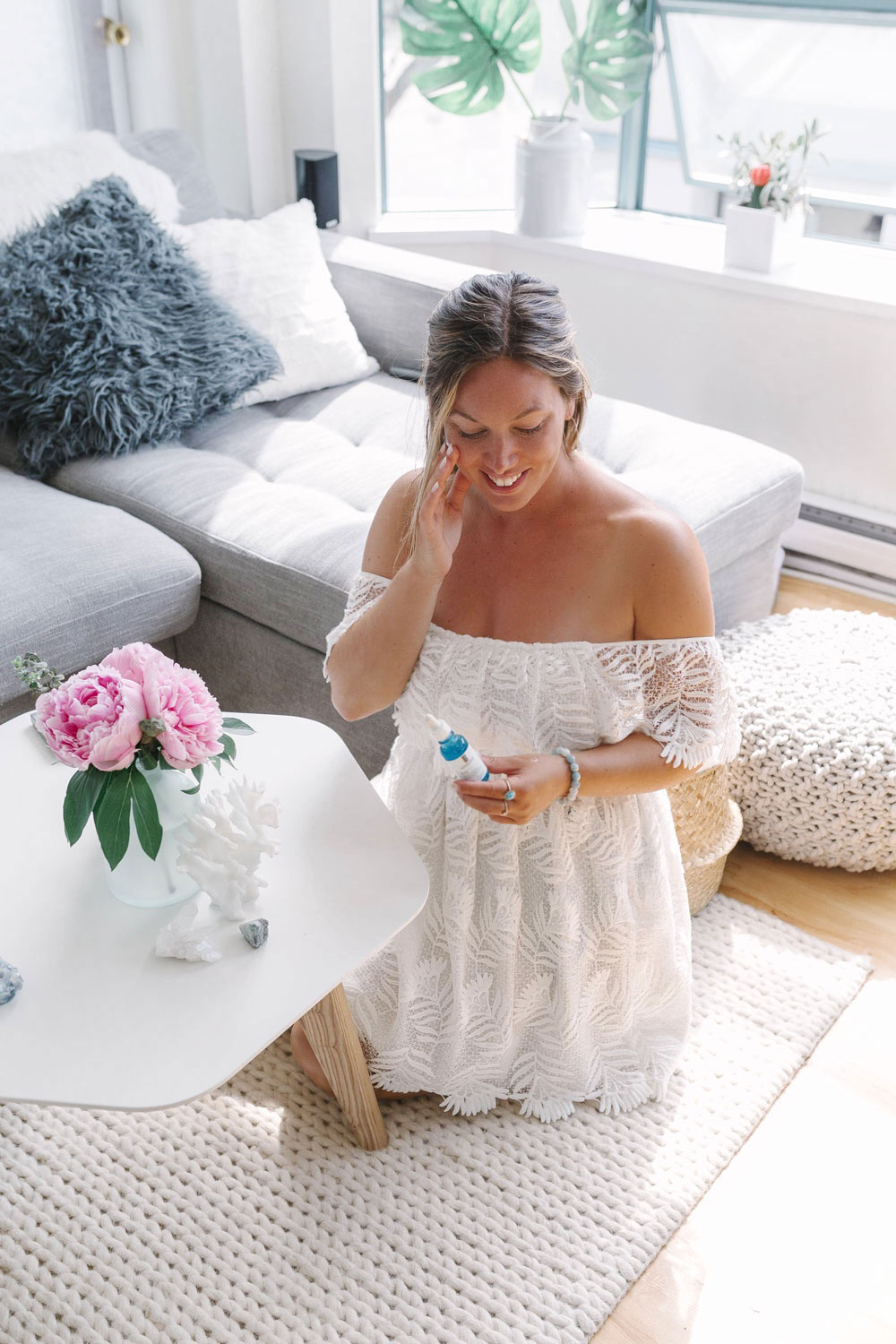 This has been quite the love note but quite frankly, every La Roche Posay product I use makes such a difference in my skin and it's been something I've been using for almost 20 years! Most of all, if you go through something that could've really altered your face like I did and owe your turnaround entirely to one brand, you'd also be a lifelong fan! Have you guys tried any of this legendary French brand's products in the past? Let me know which ones in the comments below!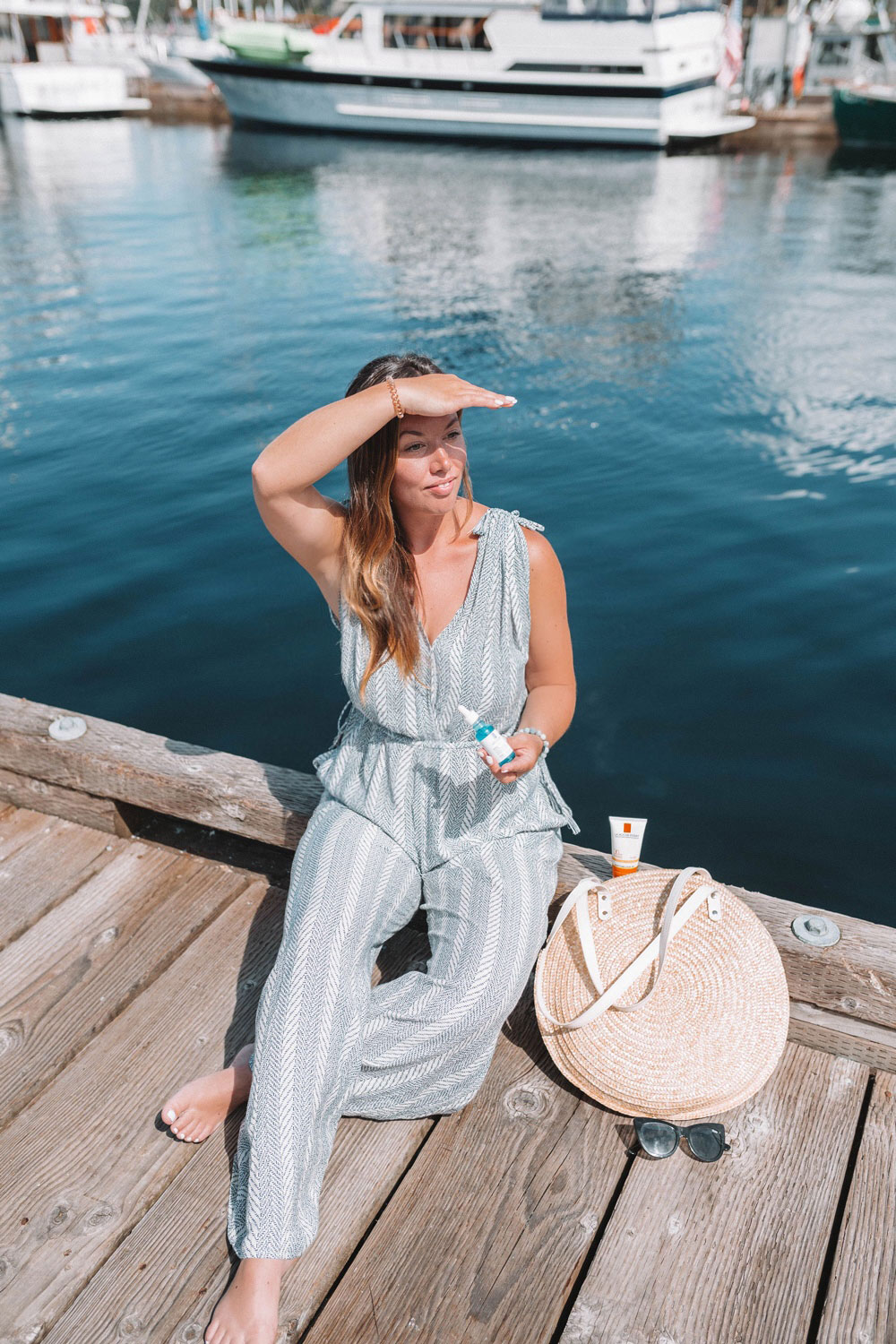 This post was sponsored by La Roche Posay but all opinions are my own