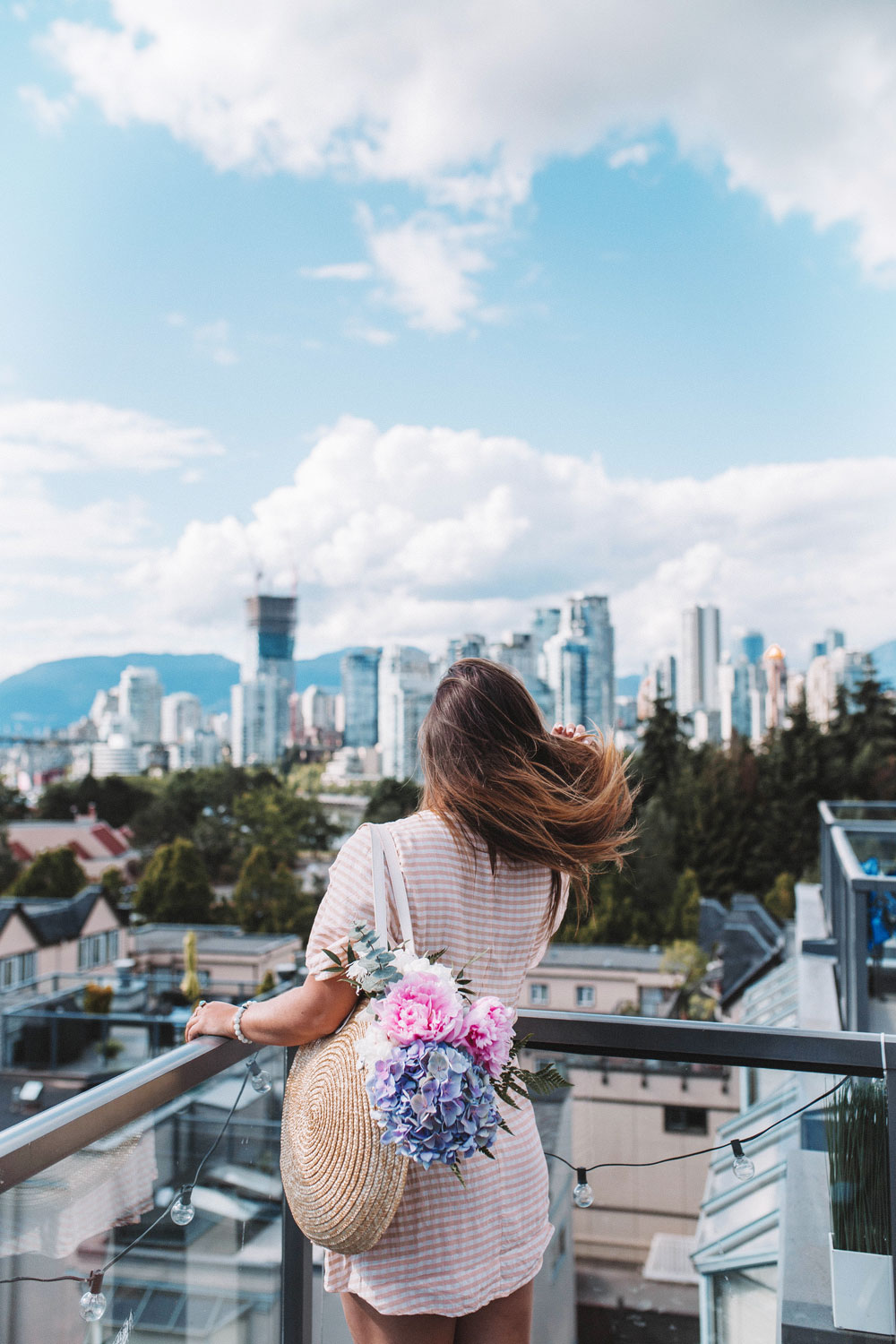 You guys may have noticed I've been doing more YouTube videos these days—personally, I am loving the format because it gives me a whole new way of sharing favourites and being able to go more in depth with them! I hope you guys are loving them too and of course, if you ever have any requests please just shoot me an email or leave me a comment! For today though, I have a video breaking down some of my fave summer products for this year. These have all been used and well-loved by me on repeat so I'm so excited to share them with you and hopefully get a few new favourites in rotation for you!
First of all, check out the video above to see me take you through it all! I felt like it was only appropriate to do it up on my deck which if you guys follow along on Insta Story, you already know is my happy place. I hang up there pretty much every day soaking up the sun while I work away!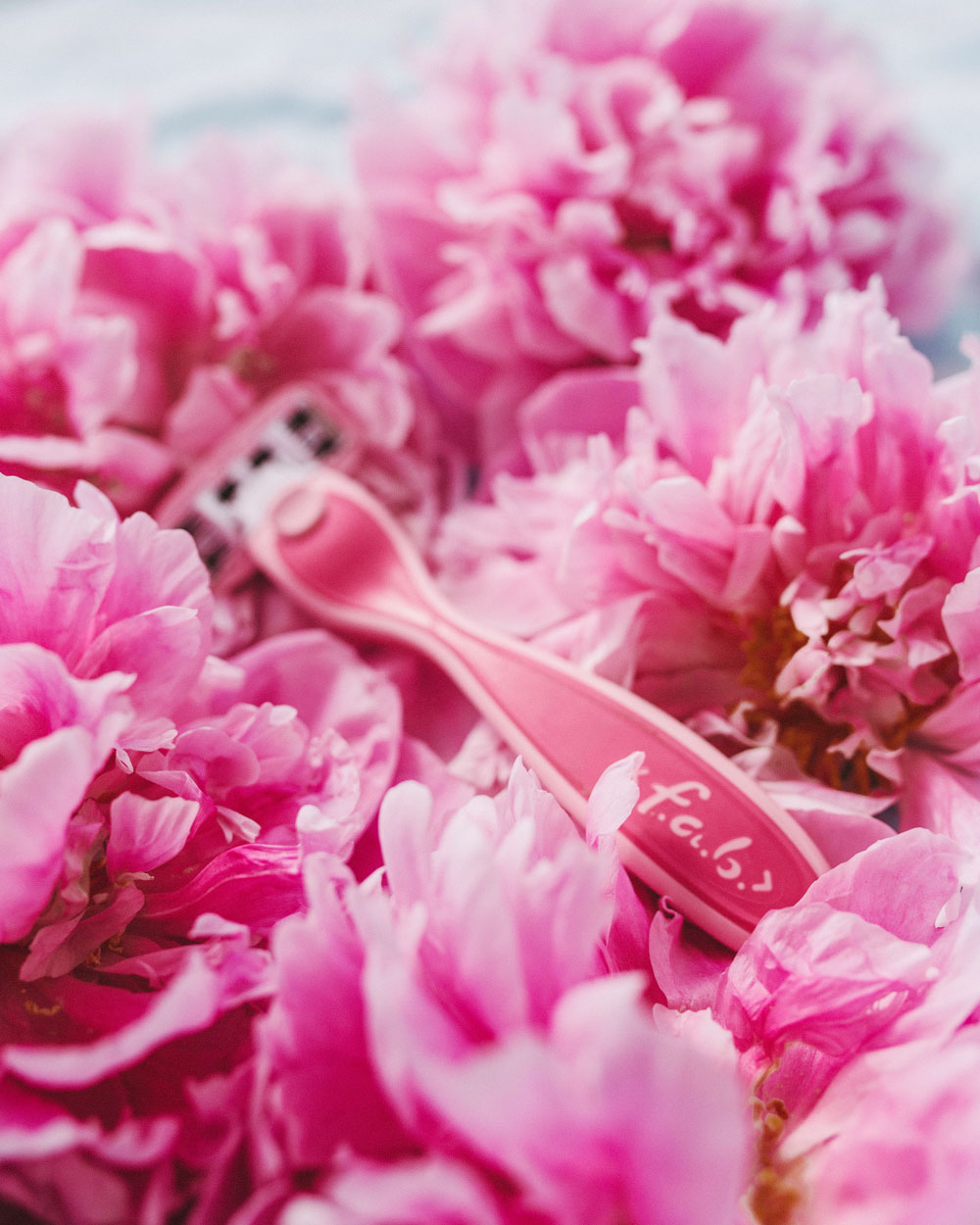 Which leads me to one of the critical products for sunny days: a seriously amazing razor! You guys might remember my first two posts with Schick (trying it out for the first time in Thailand and daring myself to try something new earlier this summer), and I can honestly say it's become my new shower go-to. I have super sensitive skin so even though I have fast-growing hair, I can't ordinarily shave that frequently because my skin breaks out in a horrible rash if I do. It's not the best scenario to be in—shave more frequently and incur some seriously irritating reactions or shave less frequently and have stubble. Schick's new Intuition f.a.b. Razor (which shaves backwards and forwards, allowing you to get all your contours and to ease back over missed areas) somehow doesn't irritate my skin at all, likely thanks to its unique bi-directional blades and conditioning strips. I've always been a Schick user so can't say I'm newly on board, but I'm definitely a total loyalist now to the Intuition f.a.b. and won't stray from it any time soon!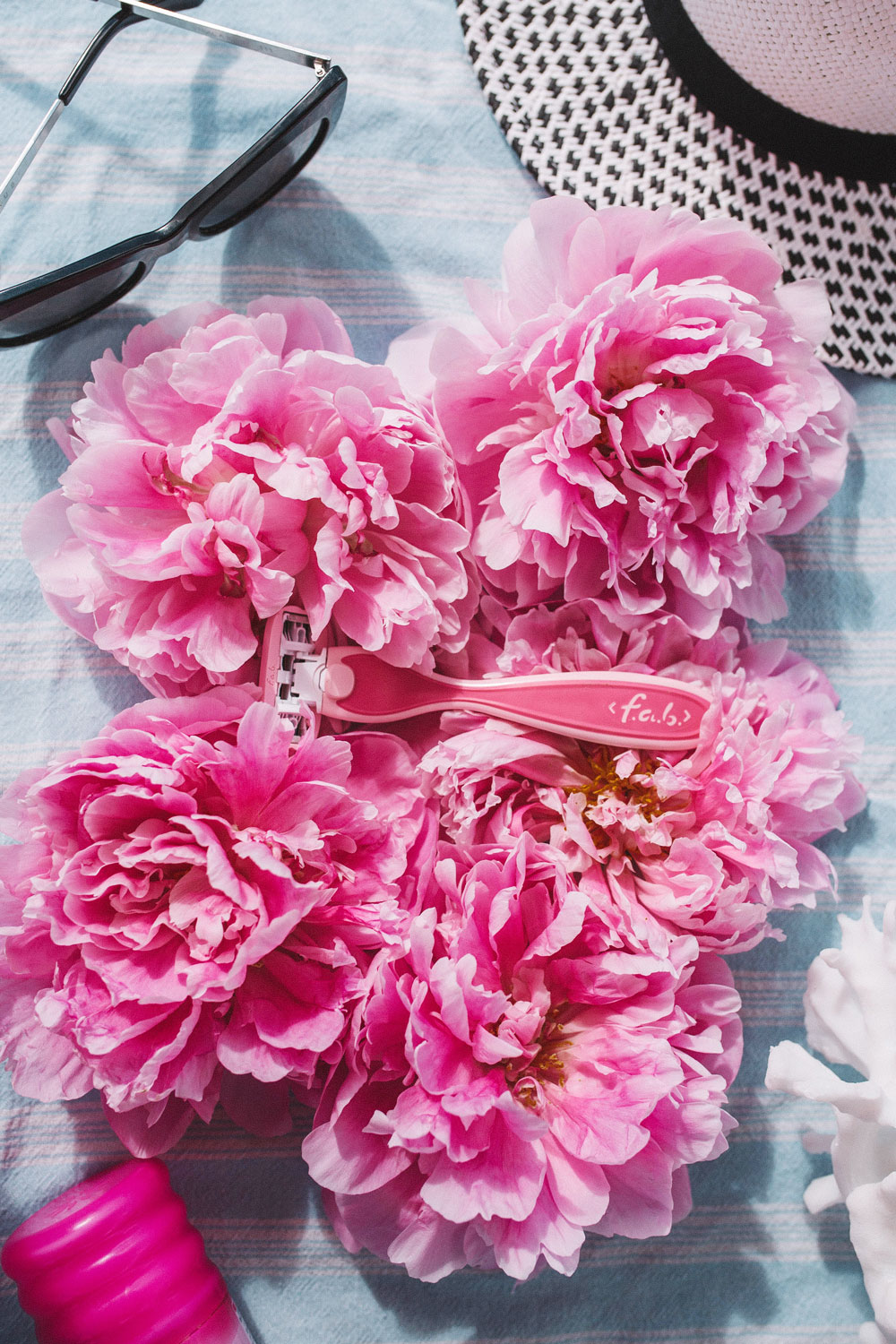 Once I have smooth, stubble-free skin, my next go-to is a seriously effective and sensitive skin safe sunscreen. Because I love the sun so much, I go for SPF 60 or higher to protect my skin. Once I have that on and a dusting of bronzer, because I'm not really a big makeup person in the summer, I love to just slick on a coral lip gloss, preferably in a more creamy texture or something close to a lip balm/lip gloss hybrid!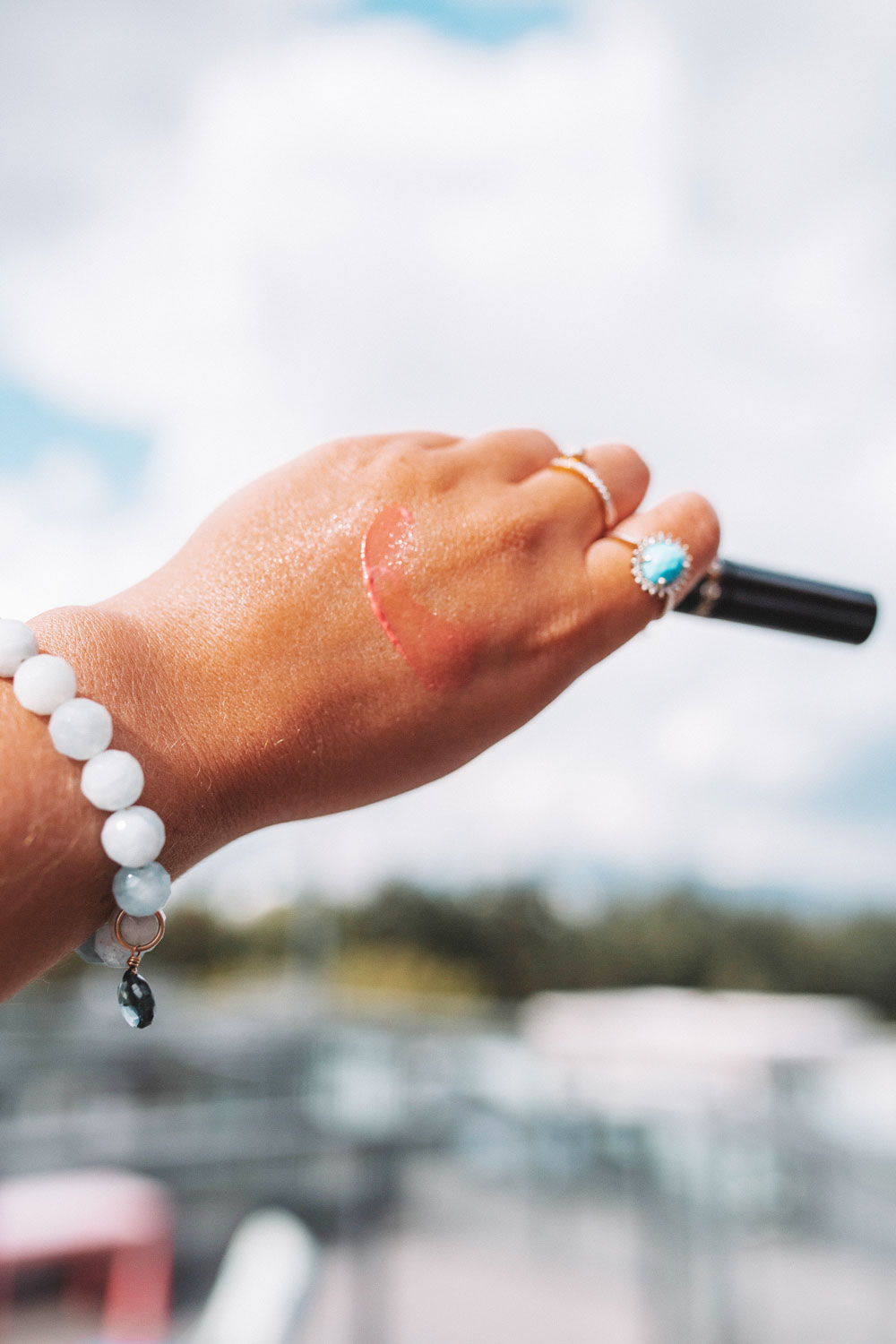 Since I'm usually skimping on eye makeup (and especially if I'm between lash lifts and tints, which are life changing by the way), I love going for a really chic pair of oversized sunglasses, not only because they add an immediate dose of style and negate the need for makeup, but because they also protect the delicate skin around my eyes! I can double up the sun protection too with a sun hat, which I've lately been looking for some more visual interest in since I've had  years of the standard straw fedora in a buff tone. I'm really loving the black and white one here which has a more city-friendly elegance to it. To round up the accessories, I'm still on a major basket bag tear, they're just such a beachy touch to an outfit and surprisingly versatile. While I'm a big flip flop fanatic (something you can get away with in casual Vancouver), I do love a slightly elevated pair of sandals in suede for a more polished alternative.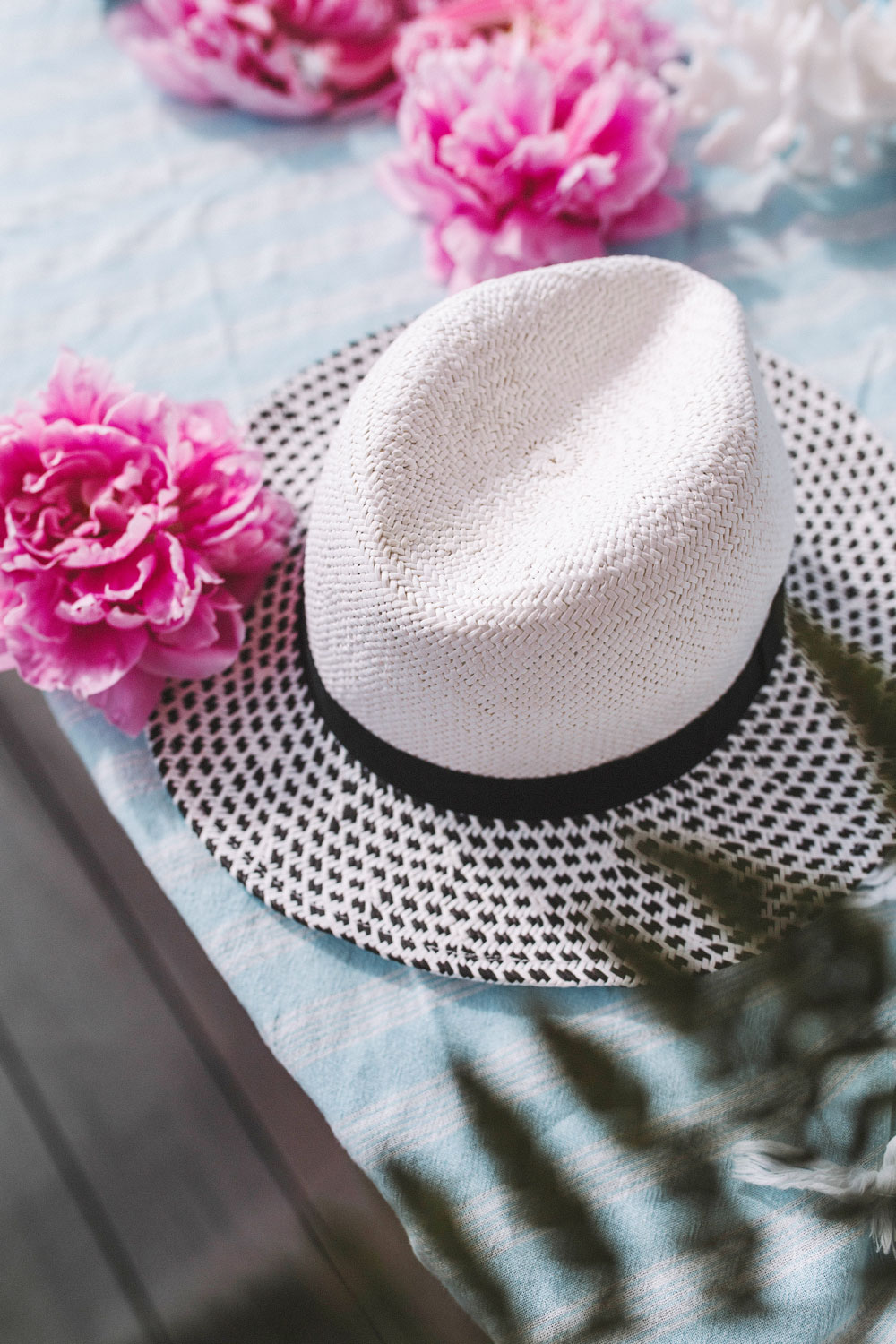 Accessories aside, as you guys know I've been increasingly loving one-pieces these days and love how especially on vacay, they help you cut down on packing by being real multi-purpose pieces. I've also been going for retro prints like gingham, polka dots, etc lately—something about summer always makes me nostalgic so feel like elevating your pieces to some chic throwback patterns is such an easy way to add a bit of visual interest.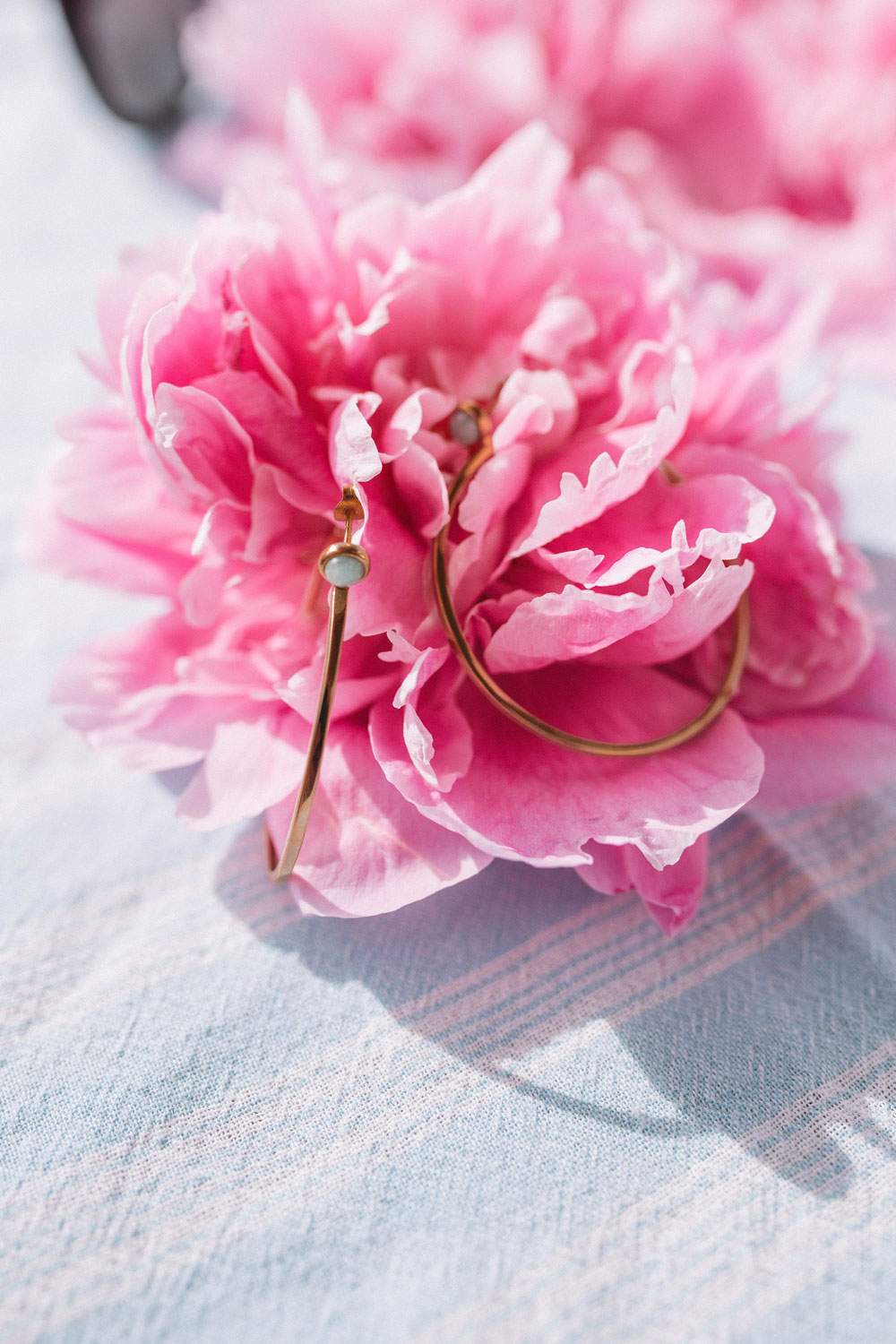 Finally, my tech faves! I don't know about you, but when I was a kid I used to go to the library and do the reading challenge every summer. Something about summer just makes me want to dig into my reading as much as I can (and not to toot my horn but I am a skilled speed reader, taught myself how to do it when I was a kid so now I get to tear through books). So that I don't have to keep making trips to the bookstore and to also make sure I never misplace my reads (not to mention being able to carry them all in one sleek little package), I'm officially an e-reader convert. I love the smell, feel and weight of a real book, but once you get used to an e-reader the convenience of it is just too appealing! I love mine. I also have been toting this little purple Bluetooth speaker everywhere I go this summer (I'm one of those people blasting music from their bikes as they cruise by). It just makes everything a party, whether it's beach hangs with my friends, parties chez nous or even just a work stretch upstairs on the patio in the sun!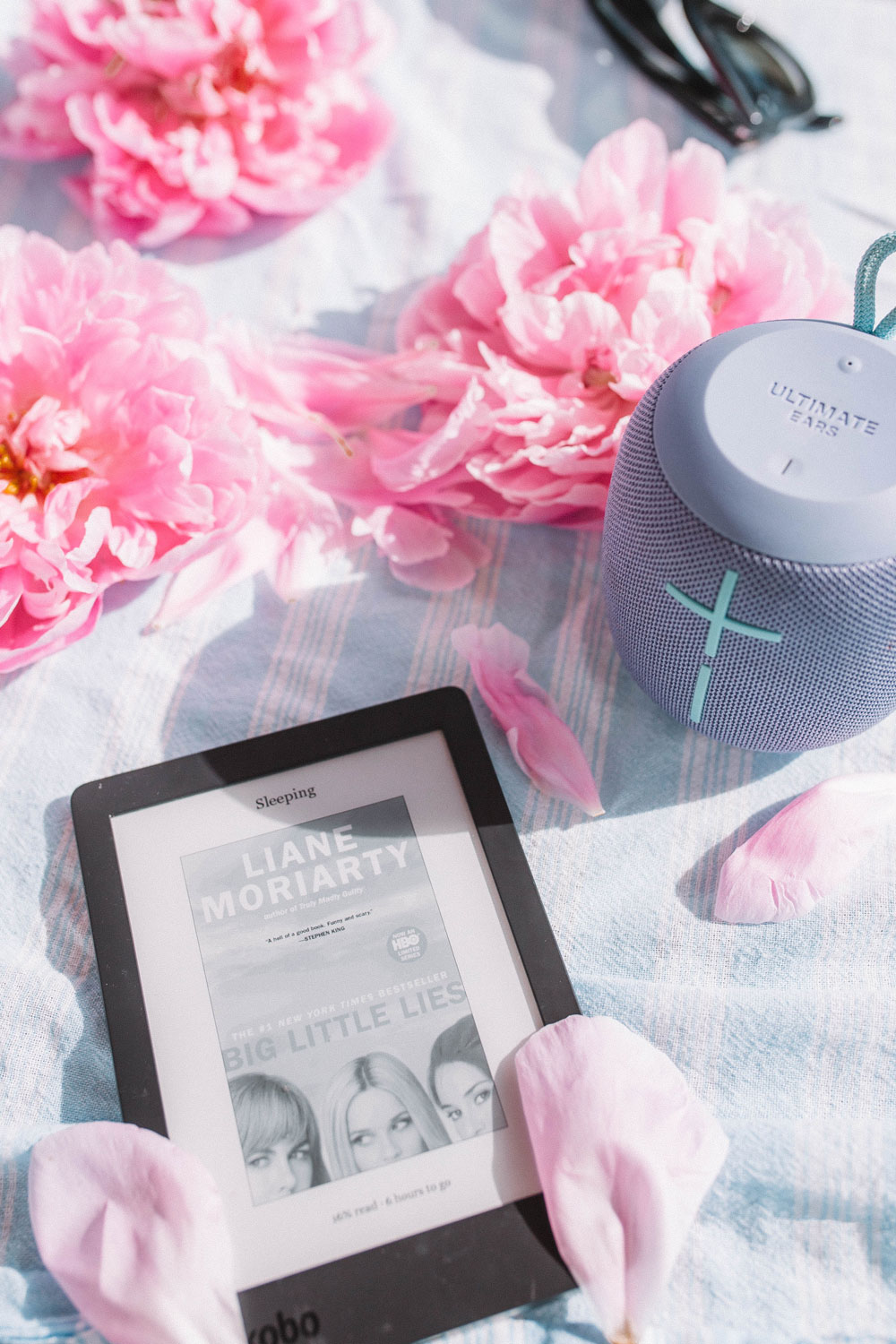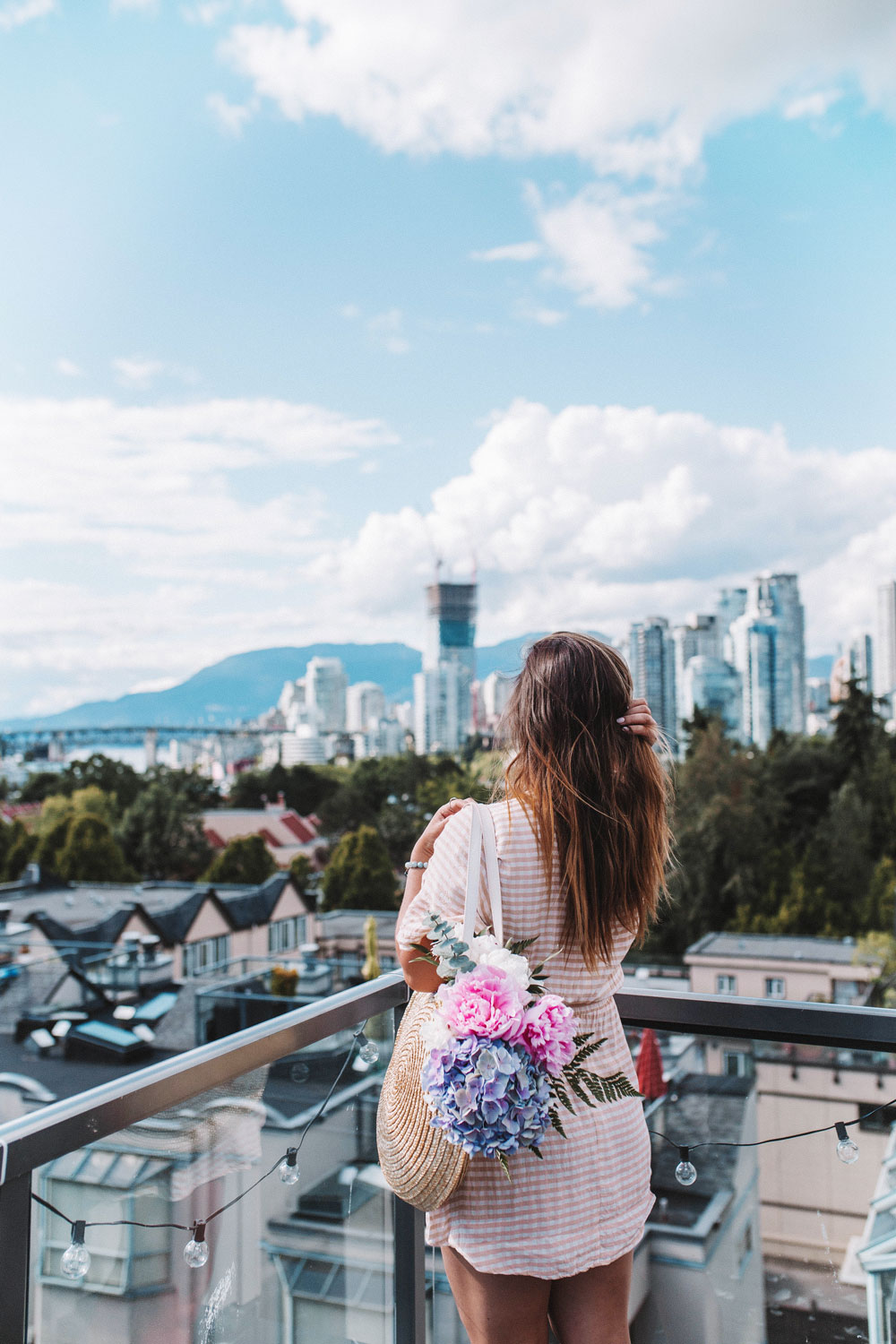 Make sure you try out Schick's new Intuition f.a.b. Razor since it's really the base for all my other summer style and fun in the sun (seriously, what's more dejecting than waltzing out on the beach in your bikini only to glance down at your legs and realize you are in serious need of a shave?). What are your summer essentials?
This post was sponsored by Schick but all opinions are my own.