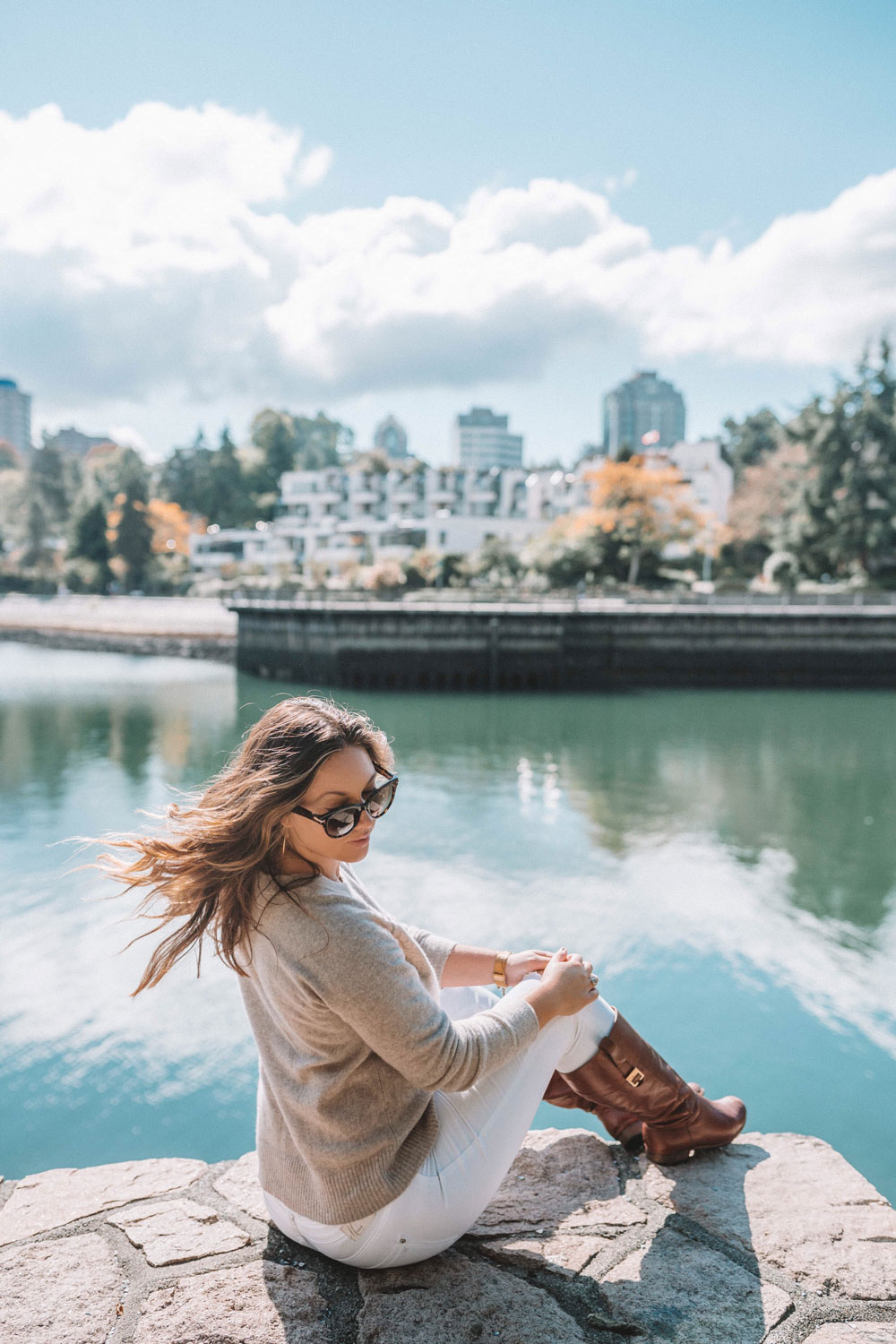 You guys know by now how much I love and fully entrust the highly-in-demand stylist Chris Weber (and now we can say celebrity stylist, since he's doing the likes of Lucy Hale's hair!) with my tresses – I've been with him for several years now and he's just such a colour genius, he literally somehow always creates my favourite new hair colour every time I go in and he's all about hair health too, which is something that's super important to me. Just see some of the colours he's done for me over the years here!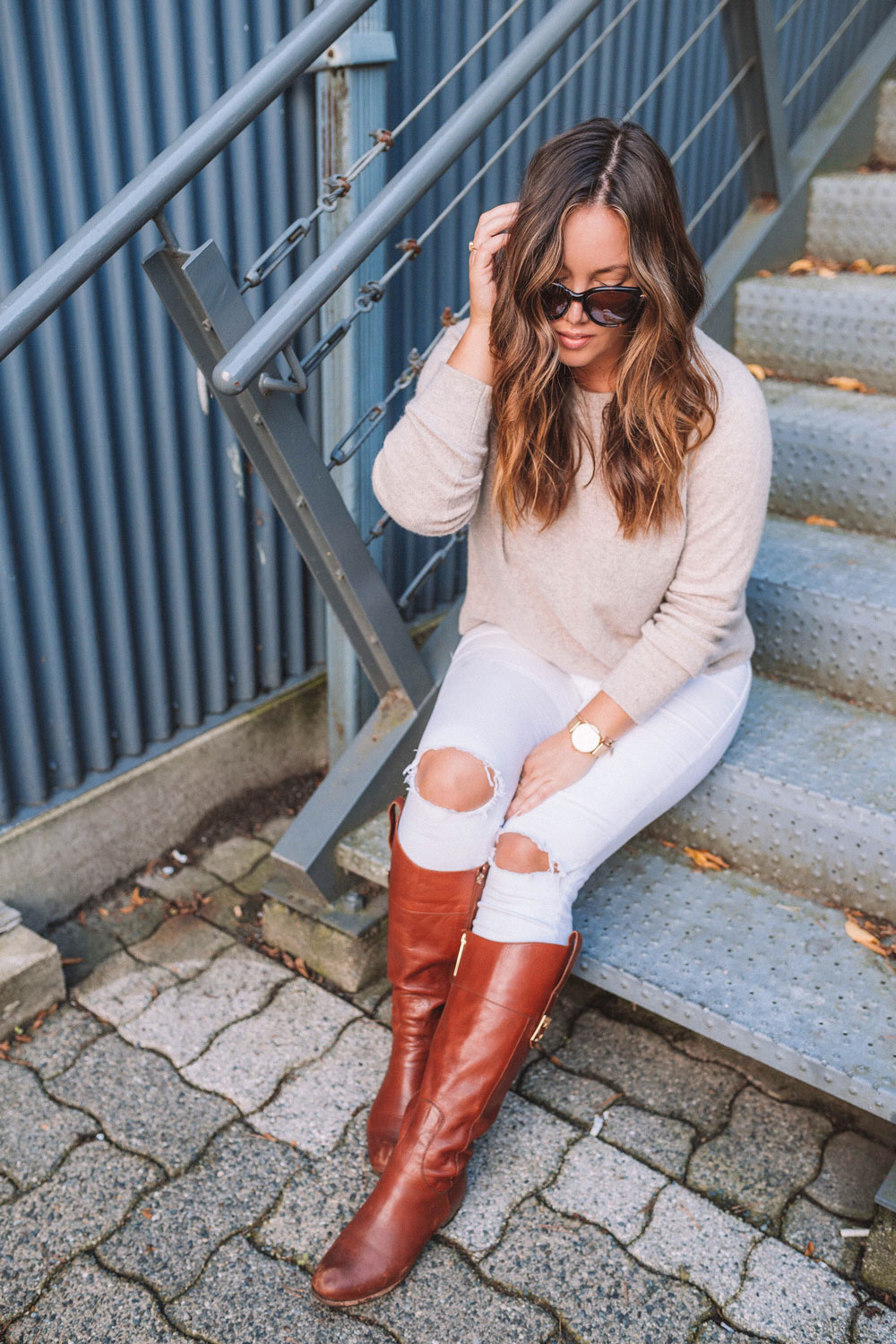 My beachy blonde that he'd done for me earlier in the year had gotten so much sun over the summer (being the sun baby that I am) and even though it was still holding up really well despite all that I'd put it through as far as sunshine, the ocean, pools and more, it was definitely high time for a little tune up by the time I popped in to Chris' salon Vanilla Loft on the North Shore.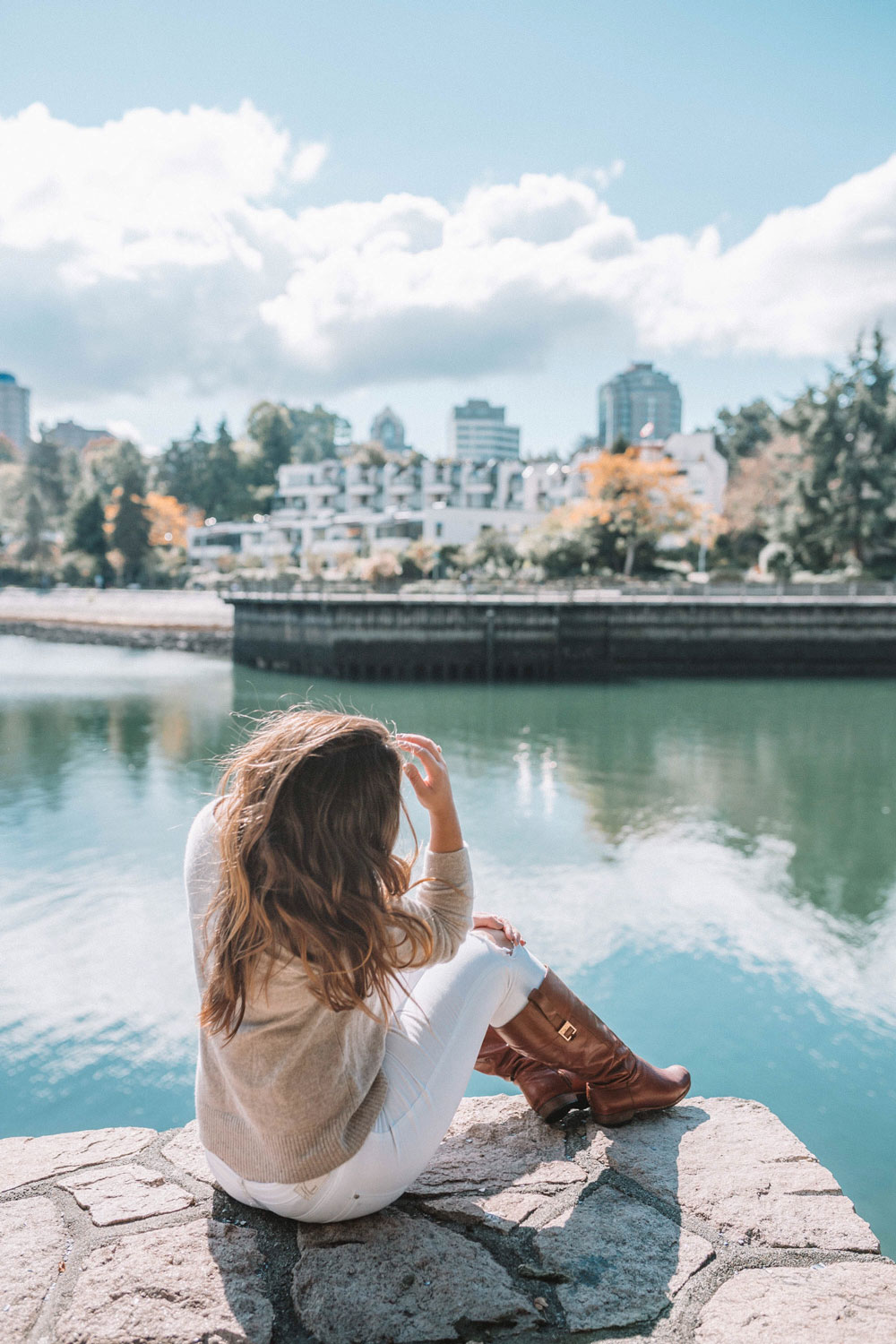 Chris toned down my whole colour to bring me back to my natural brunette tone (which is a pretty warm, medium brunette) and added in some really lovely warmth and brightness through highlights around my face and throughout my whole head. It is the natural, sun kissed brunette of my dreams, and being someone who's always secretly wished they were a redhead, I love the slight auburn inflections he's brought out (which my hair kind of picks up in the sun anyway!).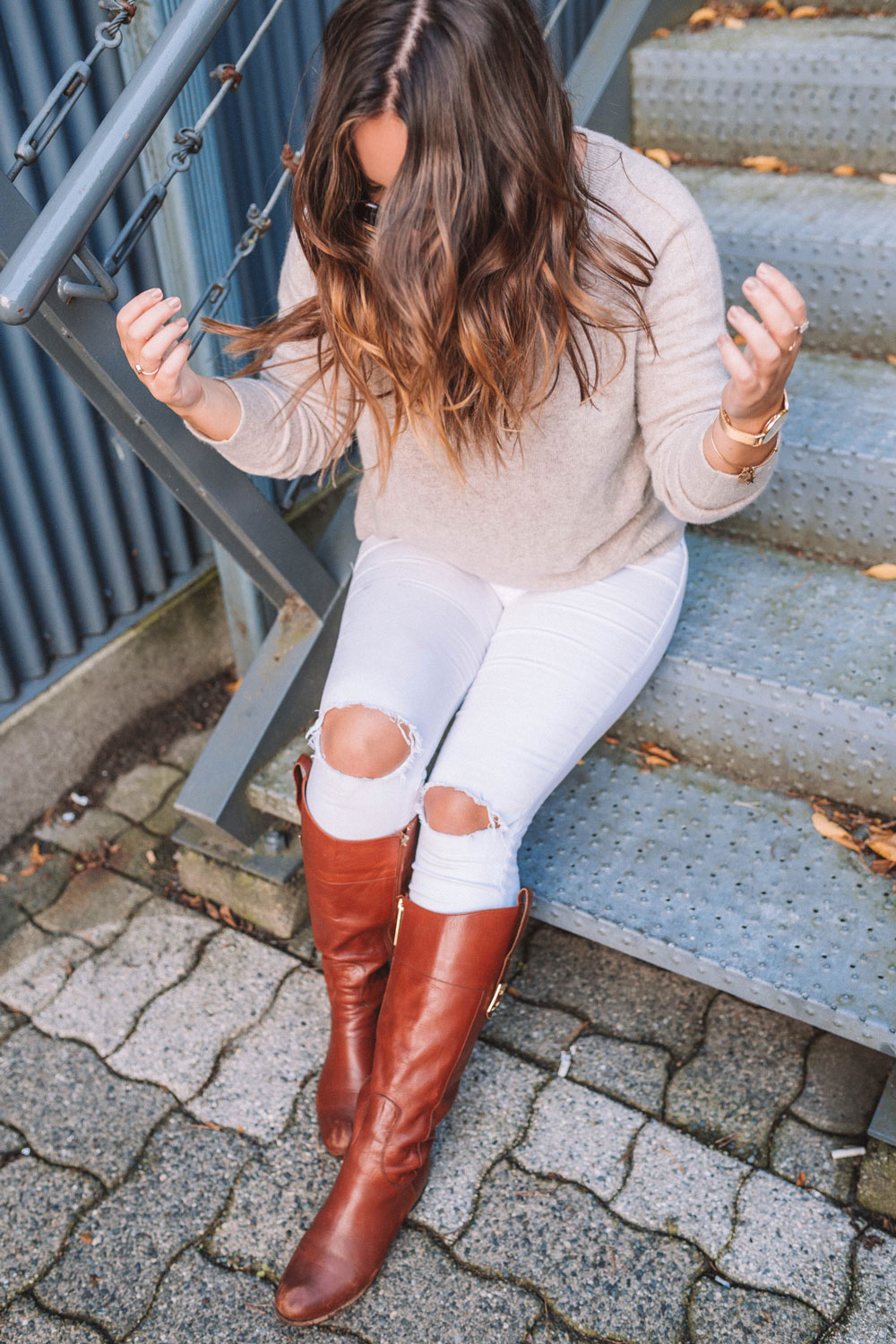 As is always the case, he also always helps me figure out the best way to style my hair to really show off my colour, how to treat it so that it stays as healthy as possible and any other tips for all the million inane questions I always ask him. I was so excited to see that they had Oribe in (which is a really exclusive label to carry so very few salons in the city have it!) and on top of getting its famous dry texture spray which just gives my fine hair that body and texture it needs, we also got a split end repair on there to keep my hair really healthy between trims. Both happen to also be the best smelling scents in the world!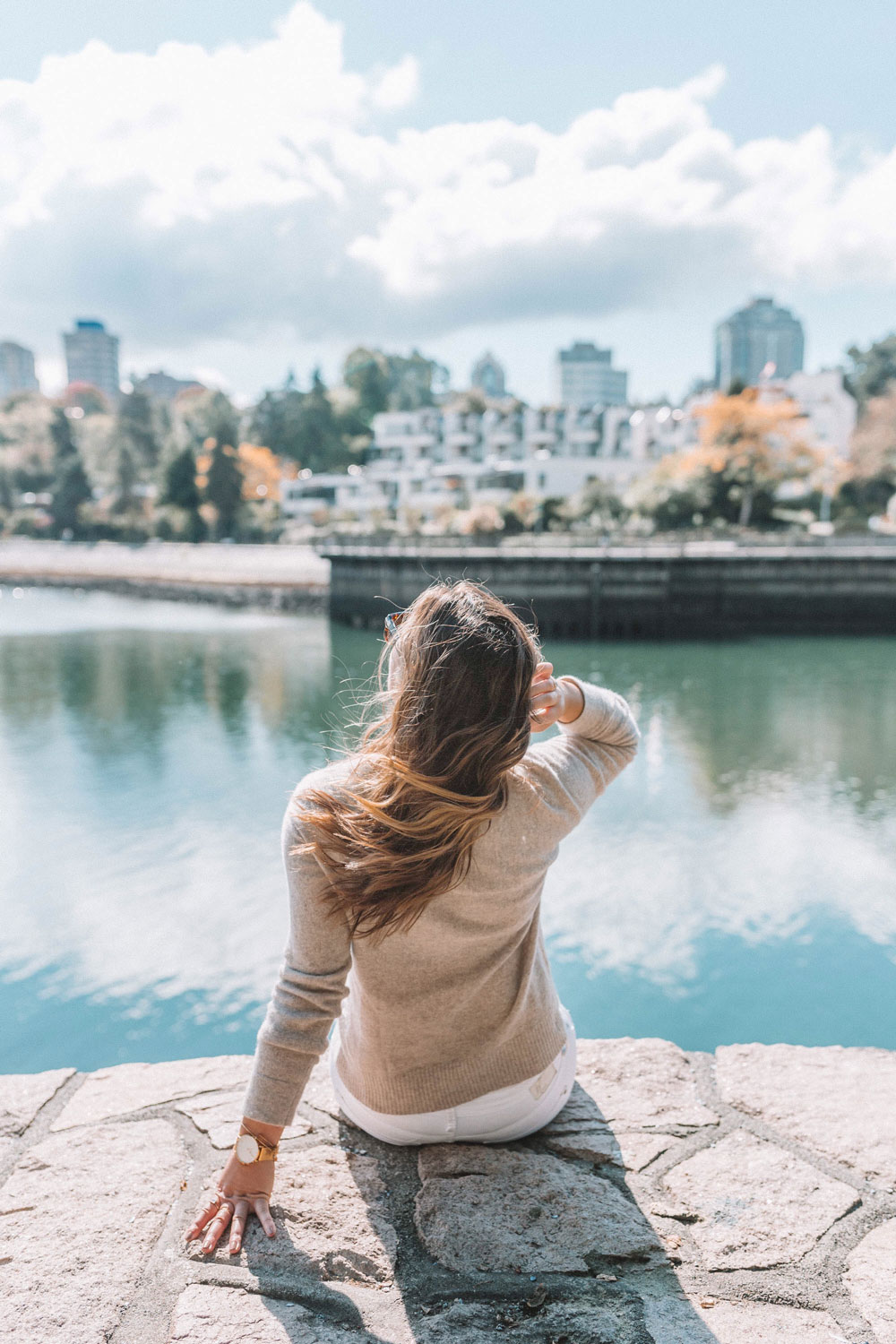 I was also super obsessed with the way he styled it (which you can see freshly done on his page here) – my hair is quite straight naturally but I don't love an overly curled, stiff look, and he had managed to do the most perfect undone and cool waves on me that I knew I'd have to share with you guys! So of course, I got him to give me a step-by-step so that I could keep replicating it down to each single step.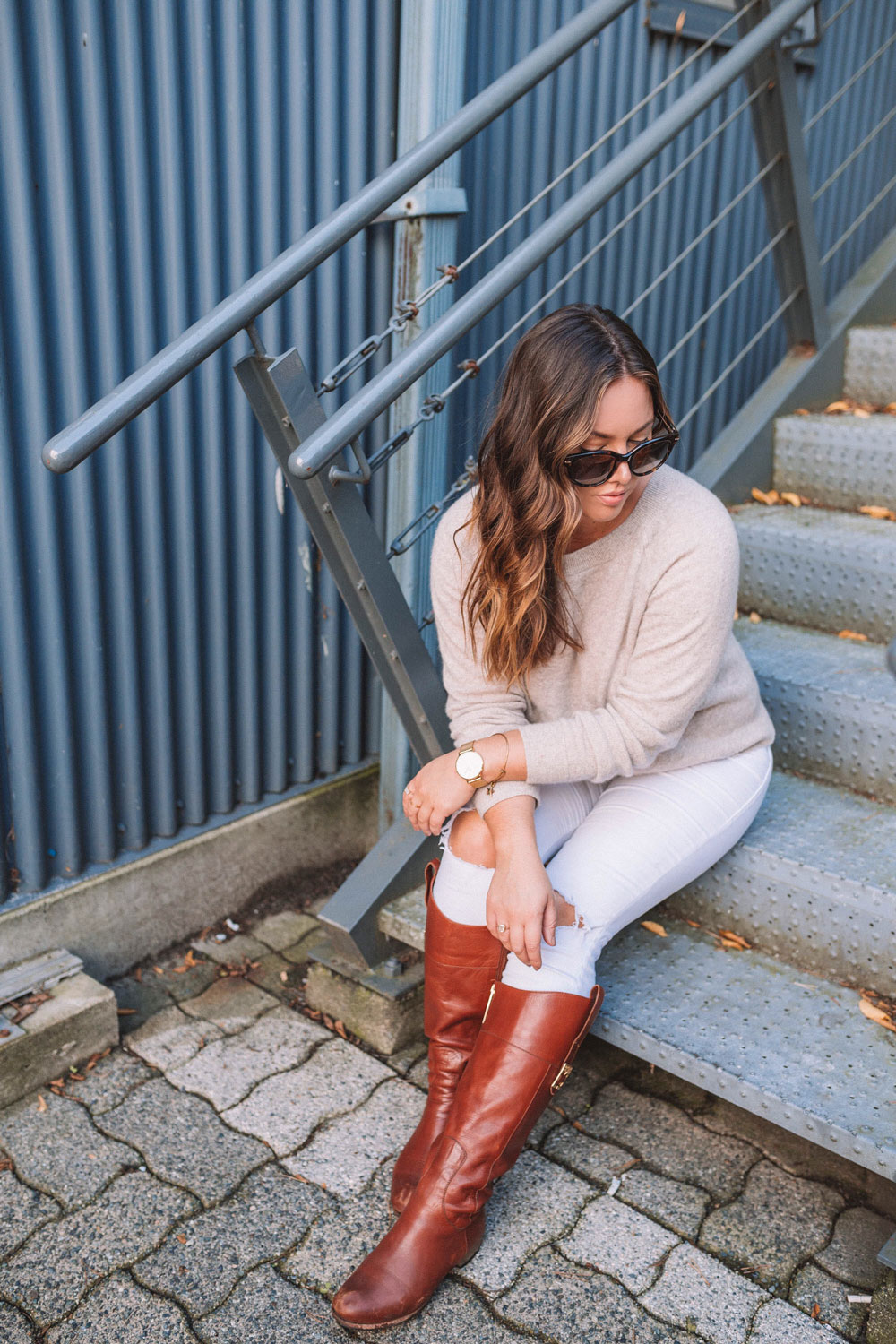 Steps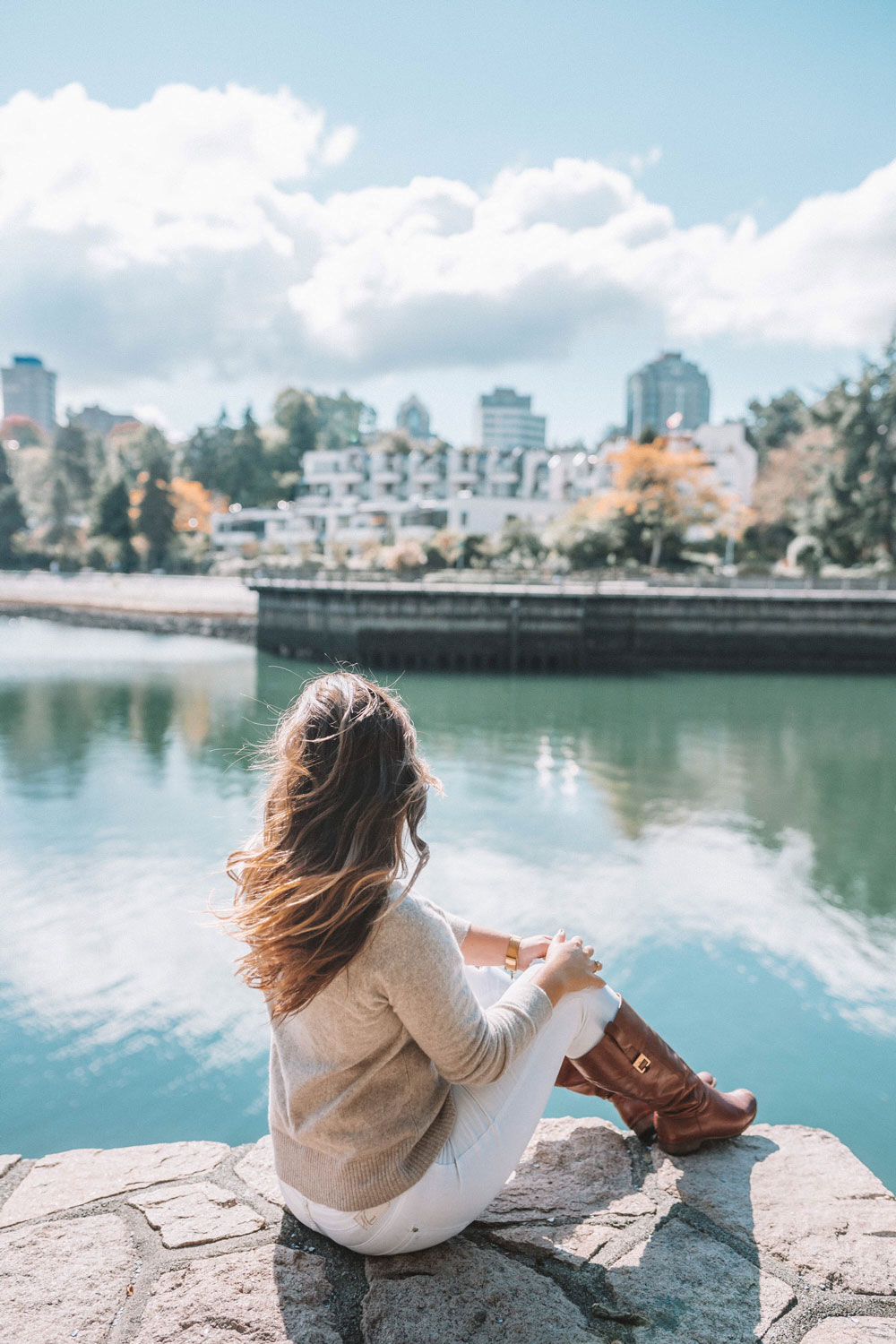 Full disclaimer: I did not style my hair using those instructions for these snaps. I literally had just wrapped a barre class and just added some loose curls to my hair in like two minutes – but that's just how great Chris is that even with minimal effort, his cuts and colours look so amazing!
Stay tuned this Sunday evening on my Instagram page for a giveaway with Chris you won't want to miss! And in the meantime, go #treatyoself and get your hair done beyond beautifully by Chris or one of his team at Vanilla Loft! You will not be disappointed.