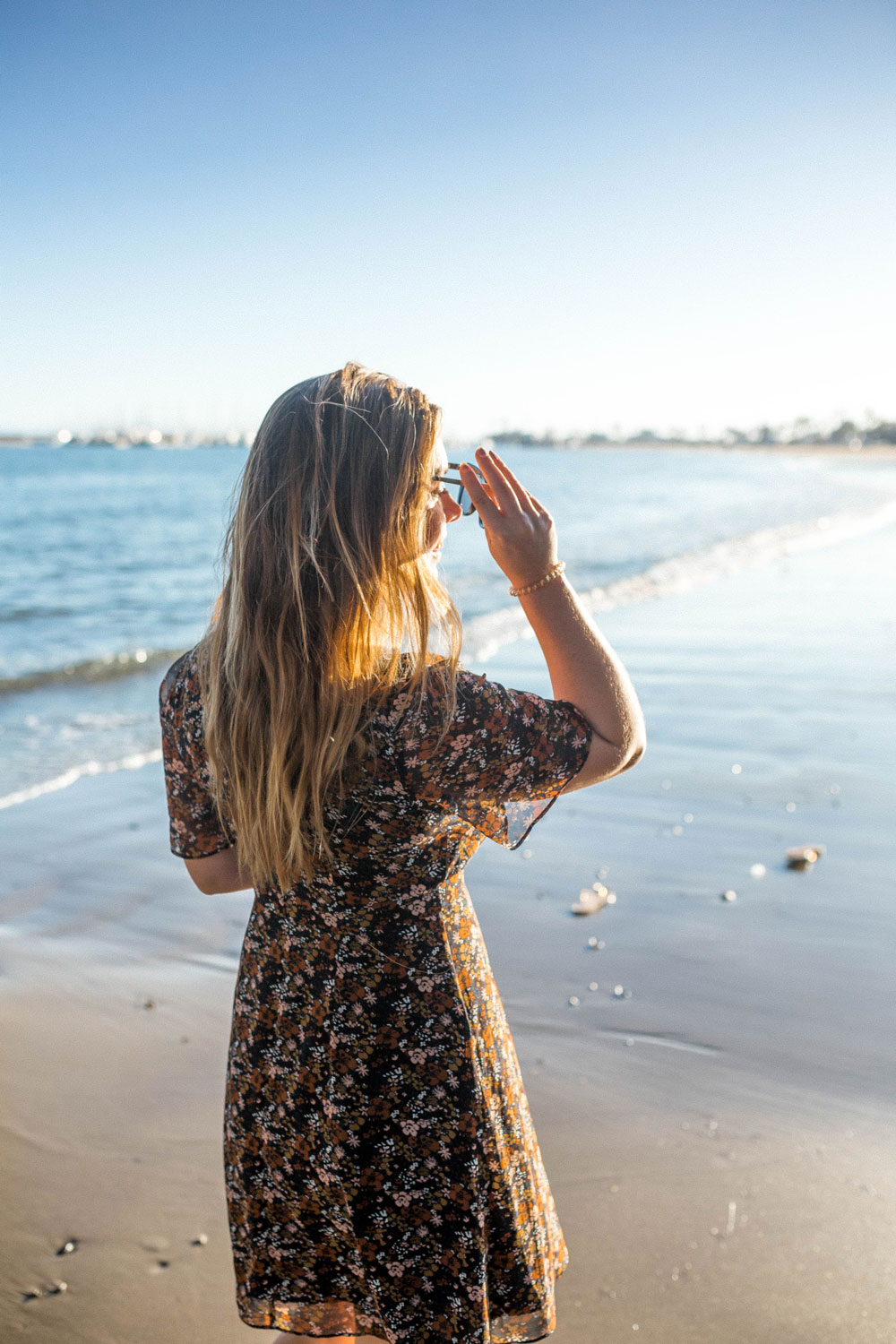 I started seeing Chris Weber just under two yeas ago and it's honestly one of the best things that's ever happened to me from a beauty perspective. There's a reason he's booked up months ahead—he is literally a genius when it comes to hair. Whether it's the lived in brunette he created for me last fall, this soft, diffused brunette he did for me during our first session or this beautiful sun kissed brunette he did for me when my hair was shorter, each colour is a knockout. But what I love the most is that he's all about the long game—we build off of each colour to create a more perfected look every time, so that every time I see Chris it's my "favourite colour ever." Literally every time!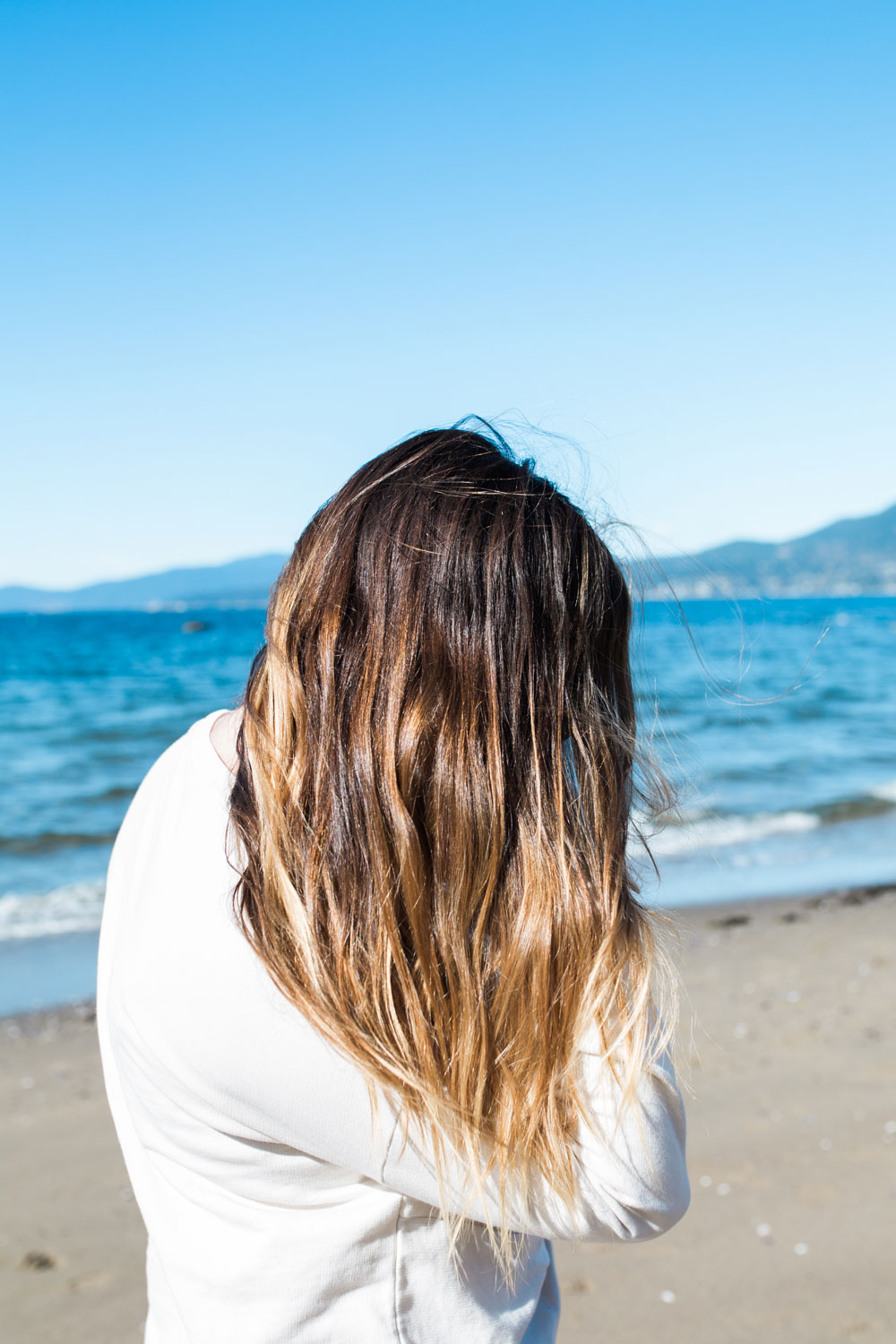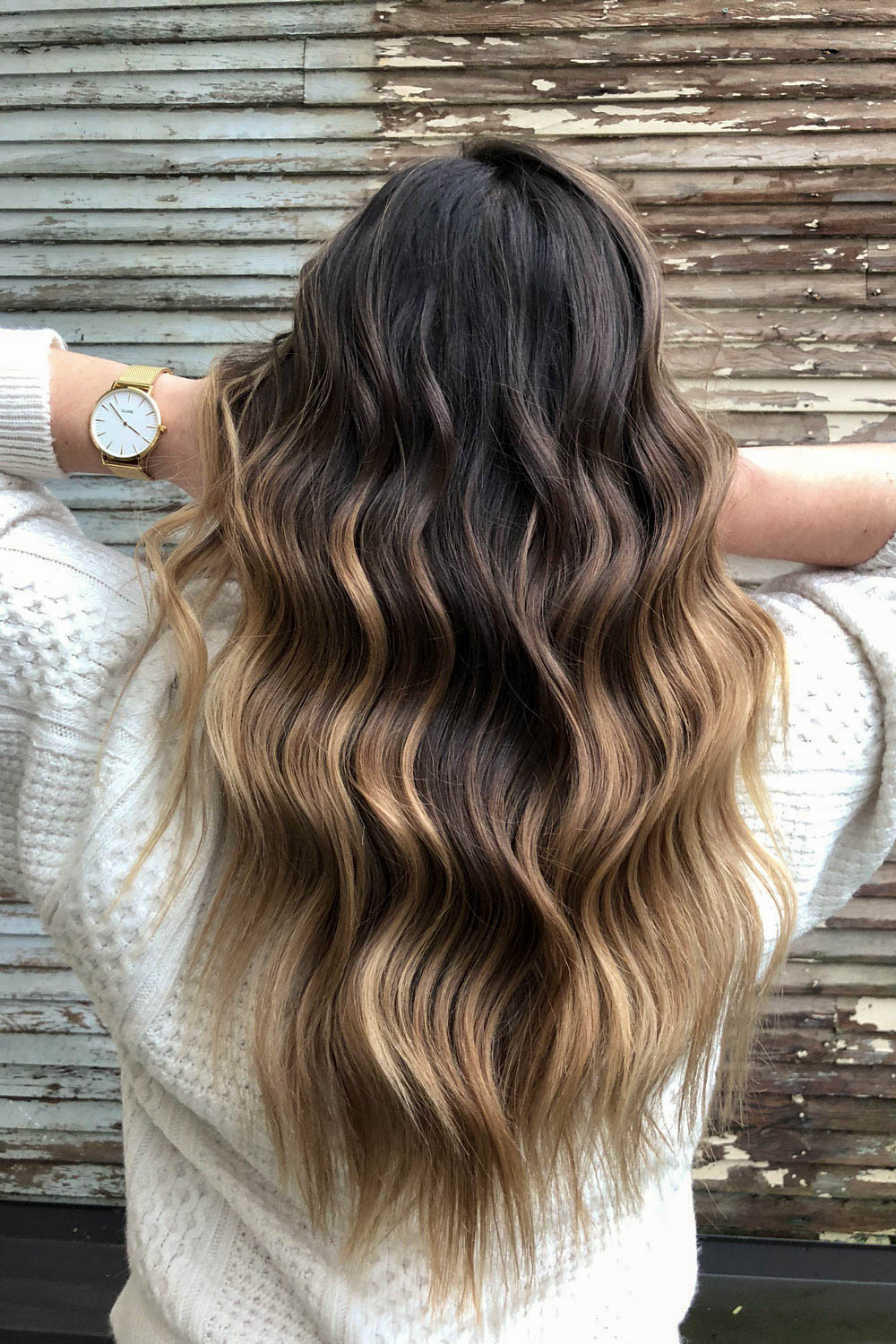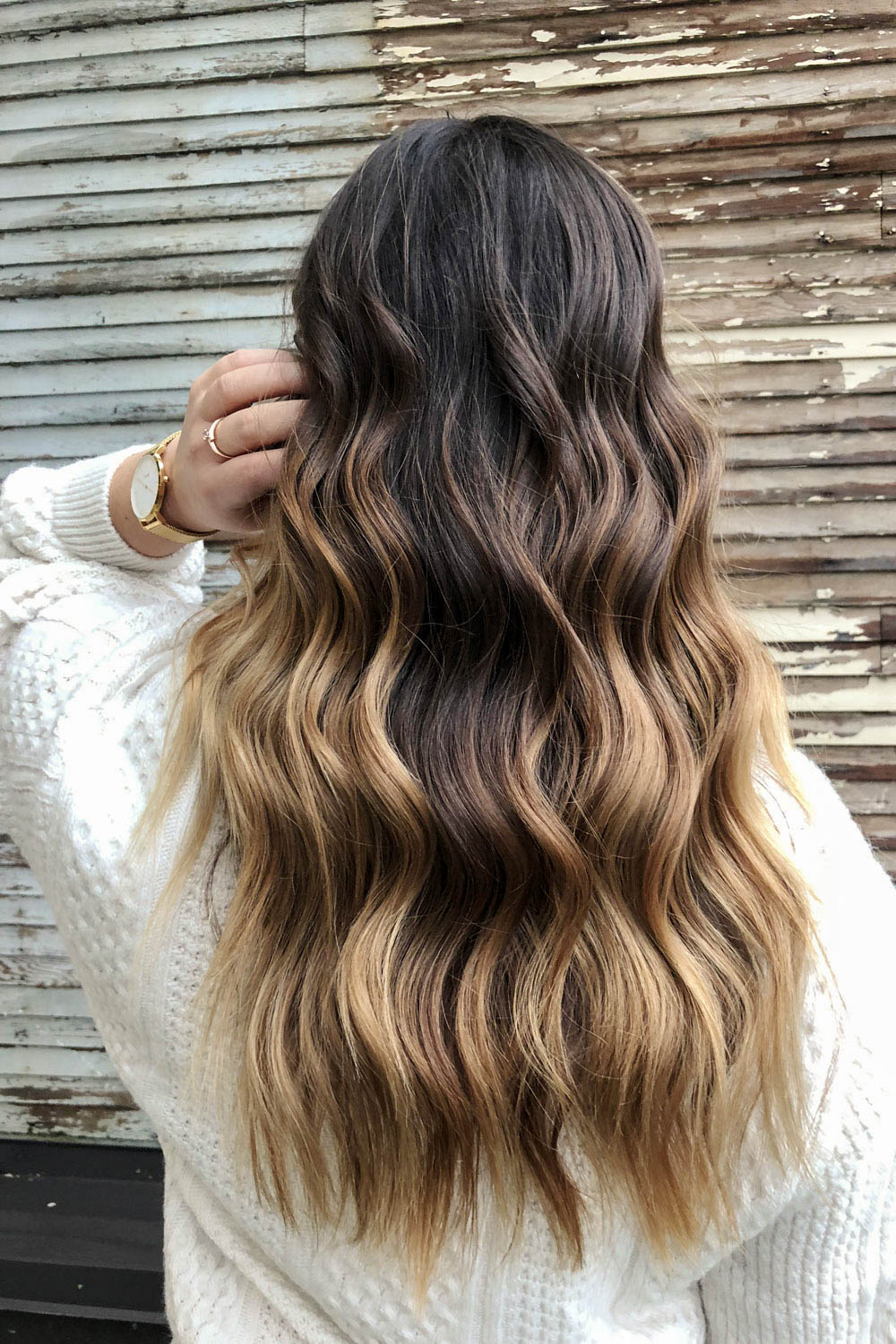 So it goes without saying that this most recent look is undoubtedly my FAVE ever. The longer my hair gets, the more beachy we keep going—I was off to California a week later and Chris basically created the most beautiful highlighted, blonde-inflected light brunette tone, one that reminded me of what my hair actually naturally does in the summer as it is (both my hair and my skin change like crazy in the sun (lightening up and darkening respectively!).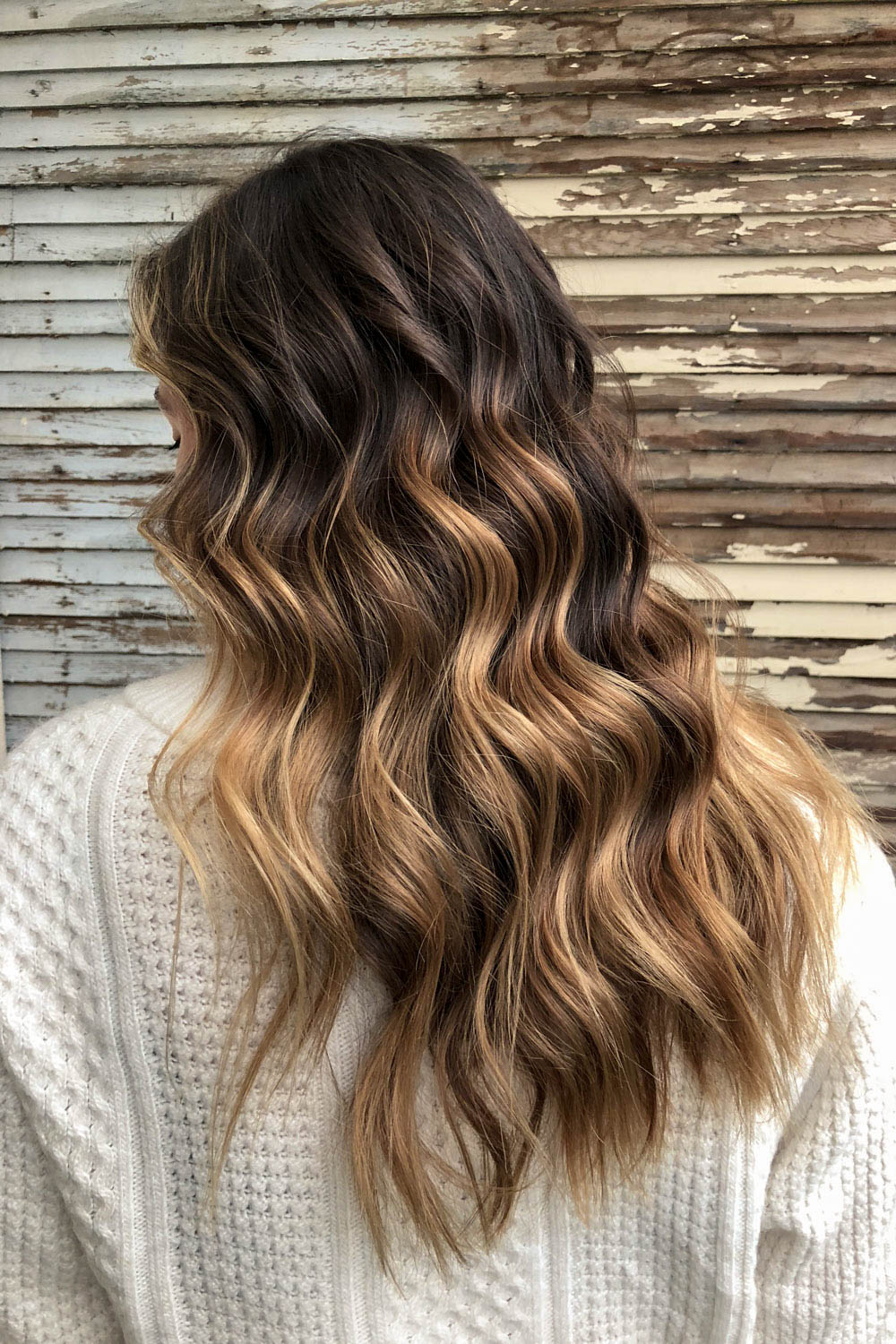 What I loved is that while I was in Cali, I had like 10 girls come up to me asking who did my hair—I was coming straight from snowy Vancouver so the fact that the Cali locals were seeking out this colour was so cool to me! Of course, they were kind of dejected when I told them Chris was all the way in Vancouver, but to be totally honest, this wouldn't be the first time he's had out-of-towners fly in just to see him, from TO to Paris!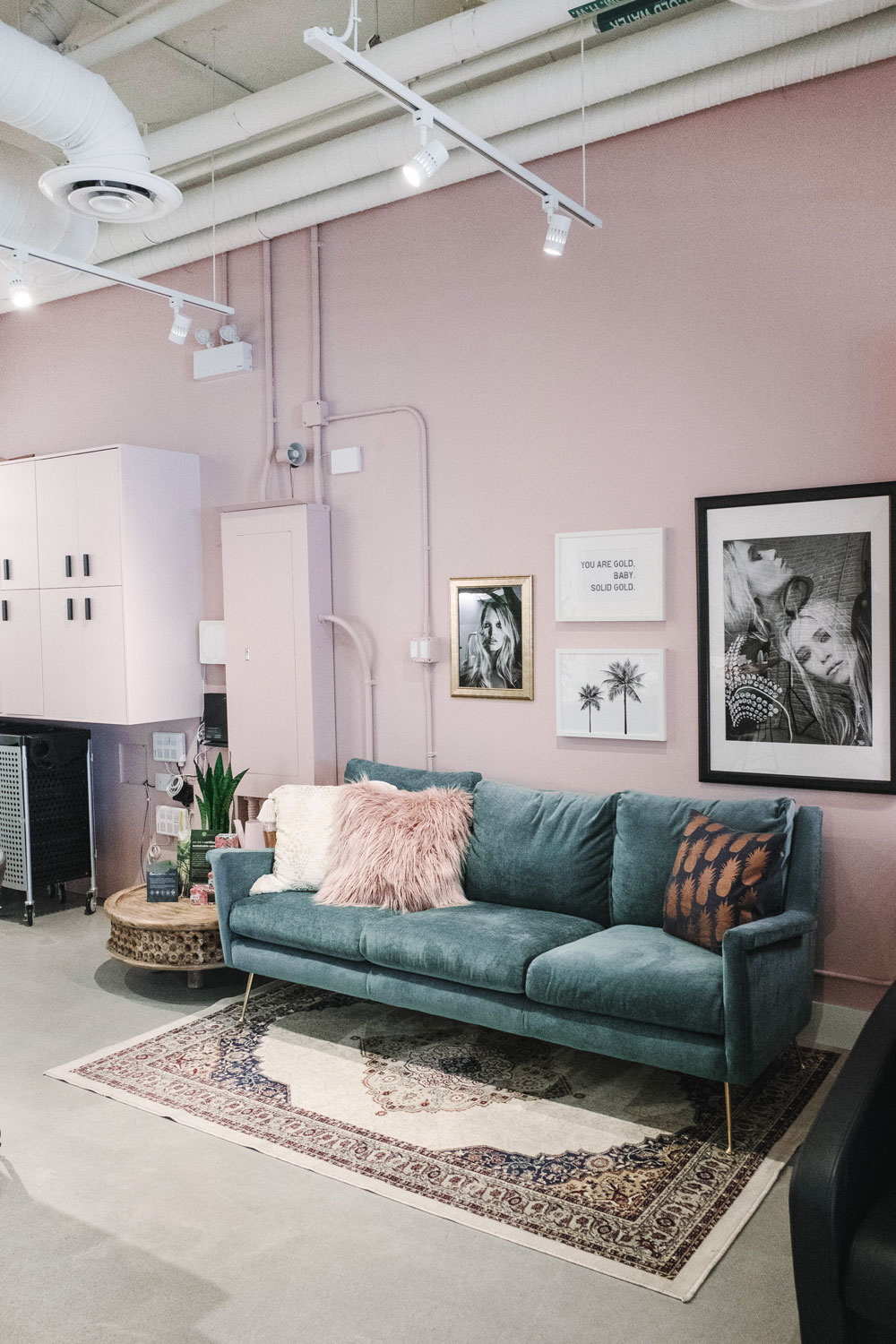 I couldn't be prouder of Chris for setting up his own beautiful salon, Vanilla Loft, in buzzing Lower Lonsdale. We only started collaborating about a couple years ago but even in that short period of time, his career went from already stellar to literally exploding—from doing Lucy Hale's hair (on famous hair stylist Kristin Ess's personal recommendation) to opening this beautiful space, it's just been so amazing to watch him grow.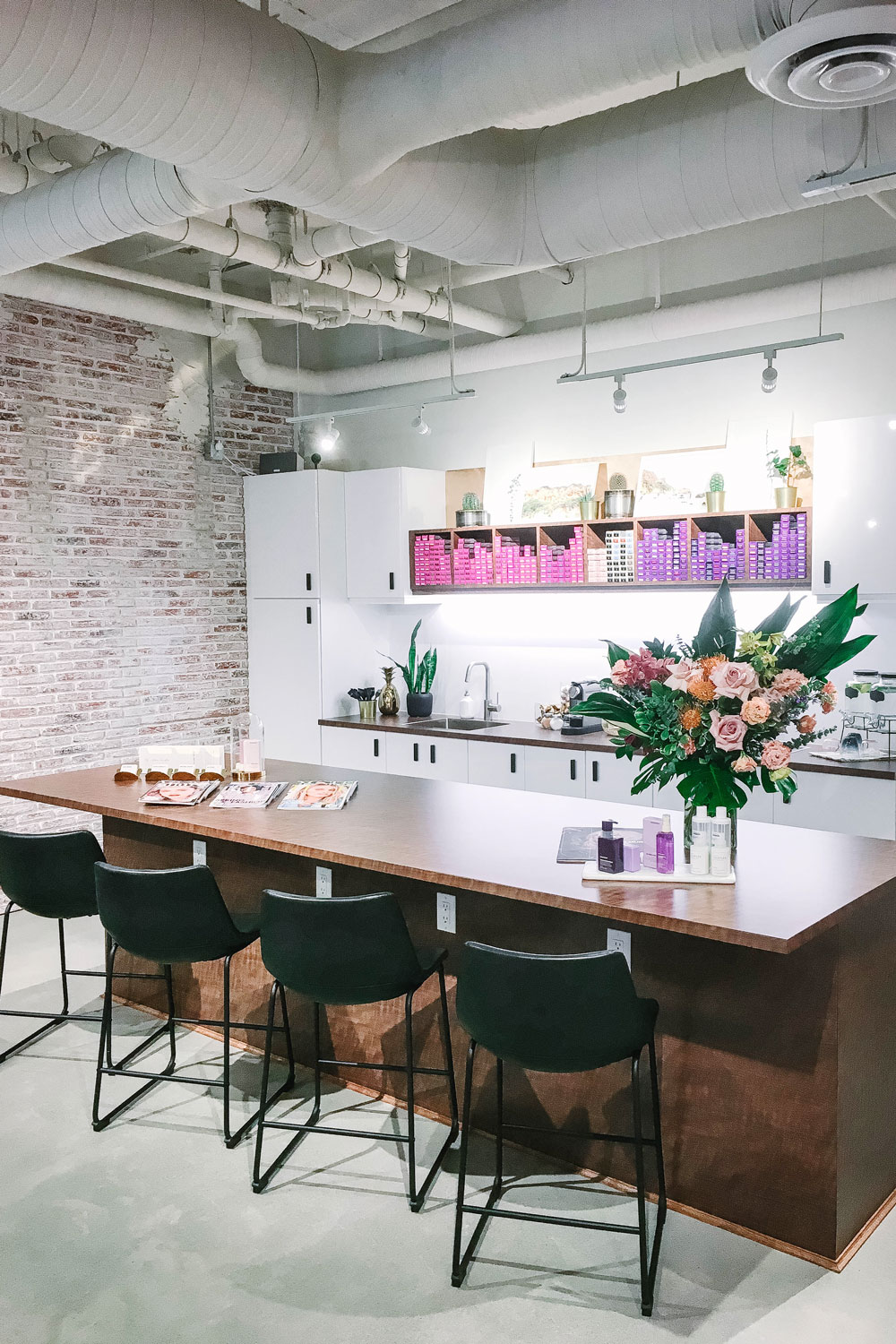 But onto this stunning salon because oh.my.god.—it's so stunning! Powder pink with pops of vibrant green and chic black accents, it's like walking into a dream Pinterest decor board. Chris and his wonderful husband Pat literally worked a miracle design-wise. More excitingly, Chris has been able to expand his team to not only include him (though if you want to book through him [and who doesn't], you can book through Pat online here!) but several new amazing stylists tooth include Kat and Britt. I've seen them both in action and their work is so beautiful.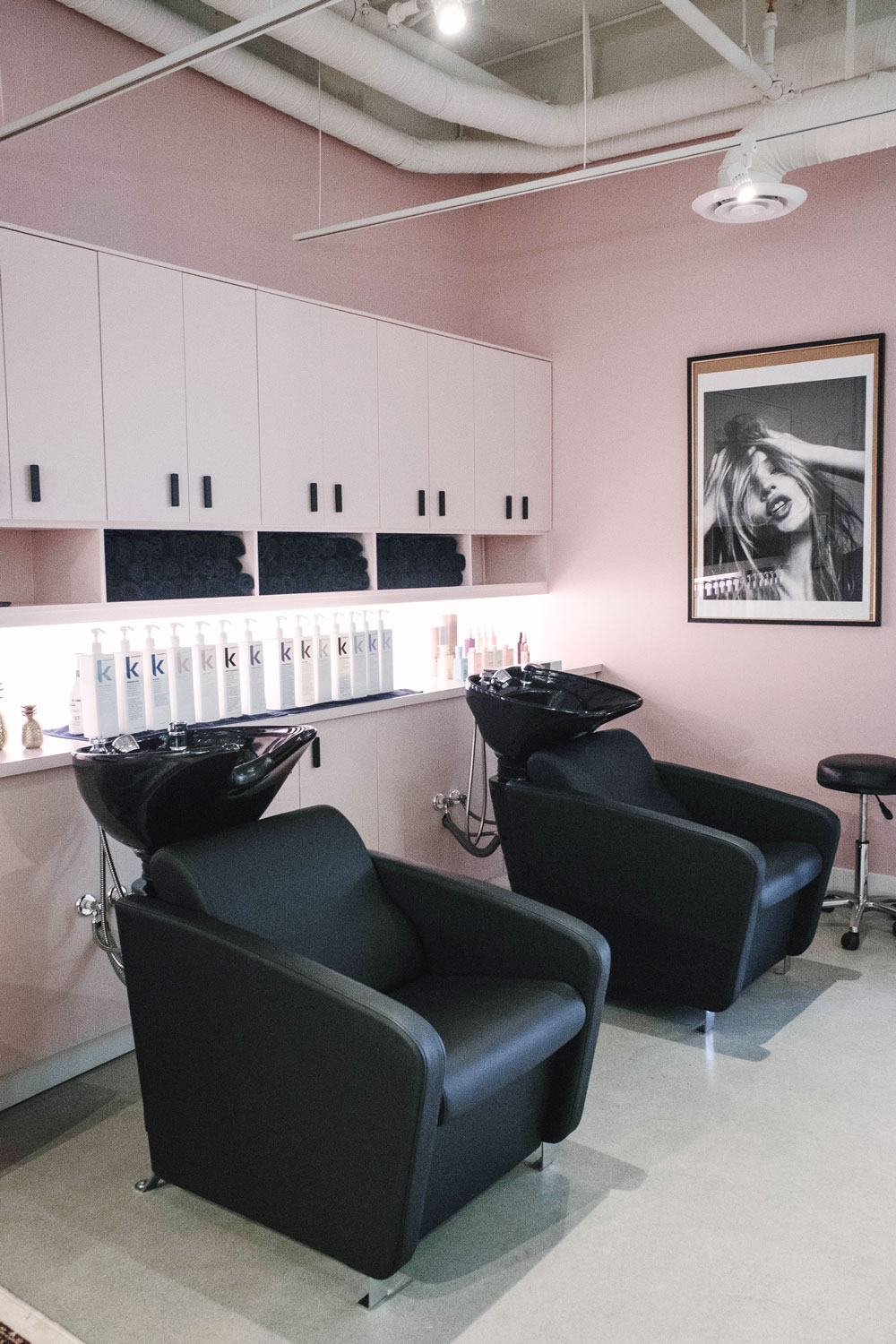 It's located right at 3rd and Lonsdale so super easy to get to no matter where in the city you are—to get there myself, I just hop on the Sea Bus because it's the easiest way to cross over to Lonsdale. In 20-25 minutes from downtown Vancouver, I'm cozied up on the cozy green couch catching up with the team and ready to get my hair seriously elevated.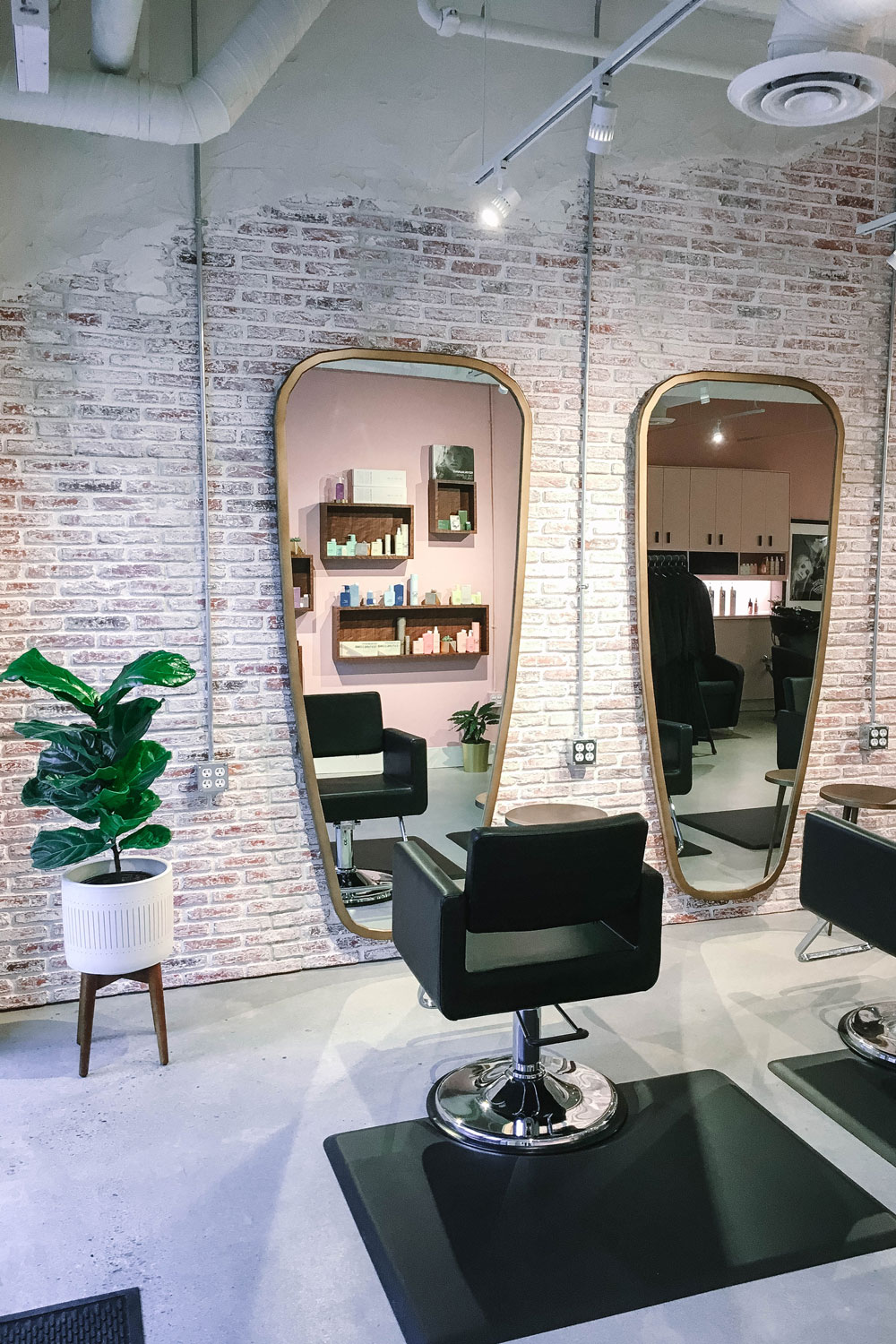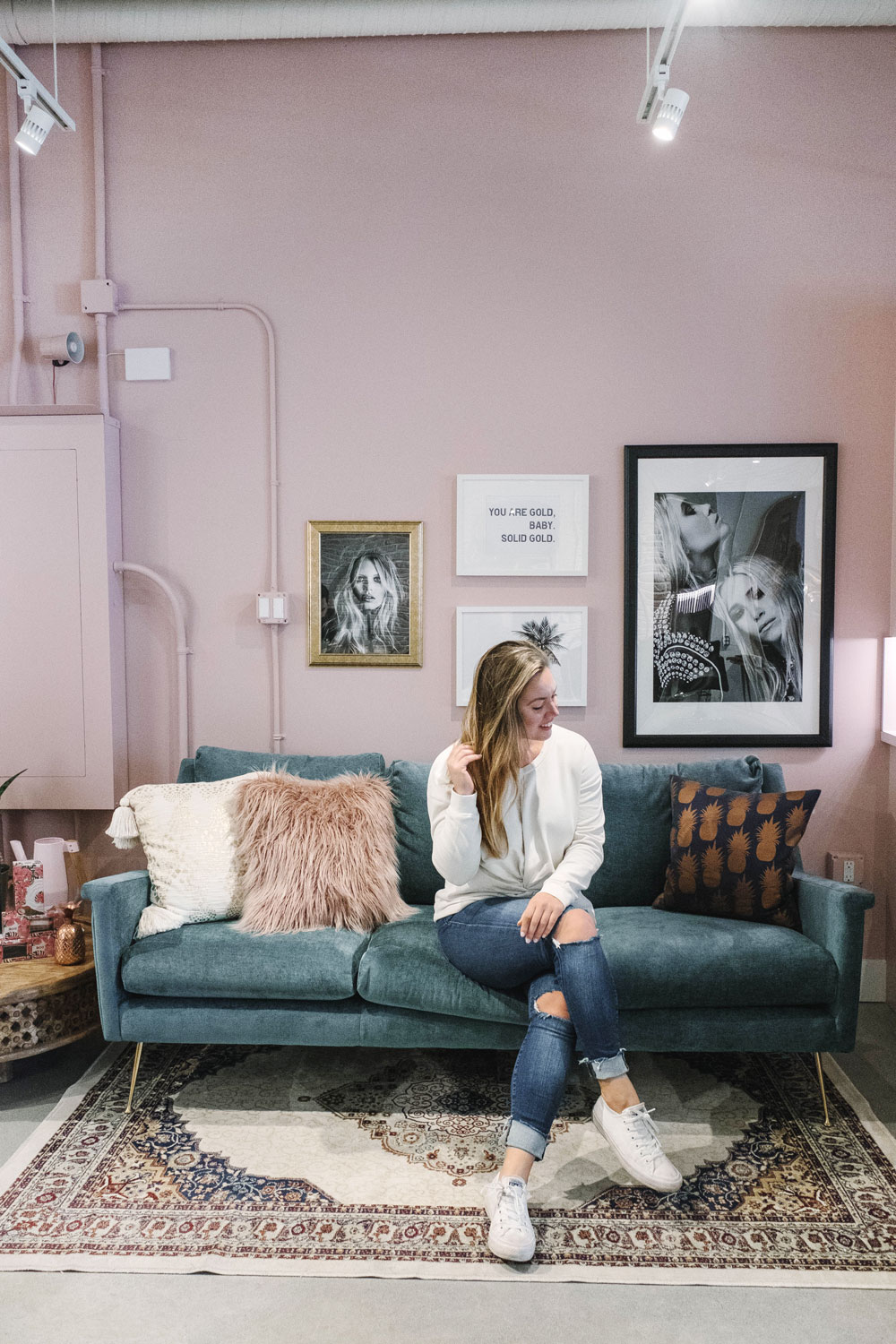 I could not recommend Chris enough—from his artistry to his mission to educate and empower every single one of his clients, he's become not only my hair guru but also my friend! Love him! If you want to look into all the services Vanilla Loft offers, you can check it out here and you can lock down an appointment by booking right here! And while you're at it, you have to check out Chris' Instagram—it's seriously off the chain.
All the photos in this post were edited with my Beach or Decor Presets from the TVOB Presets Classic Collection.