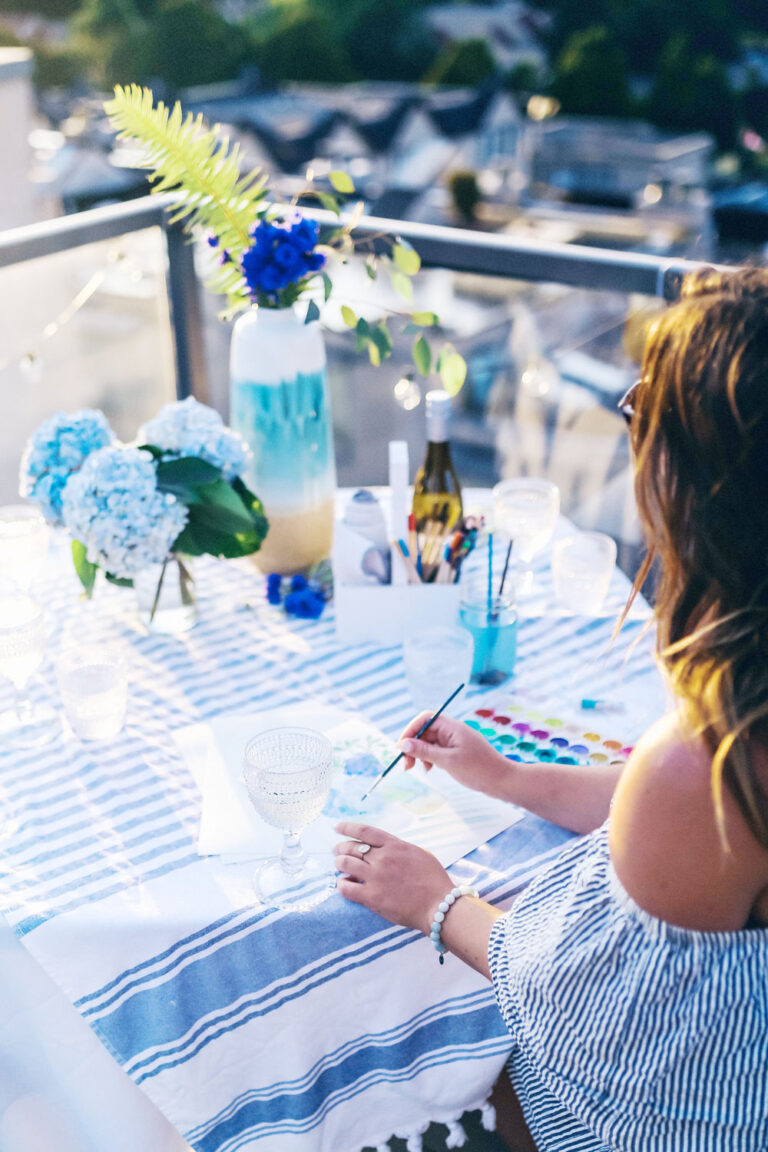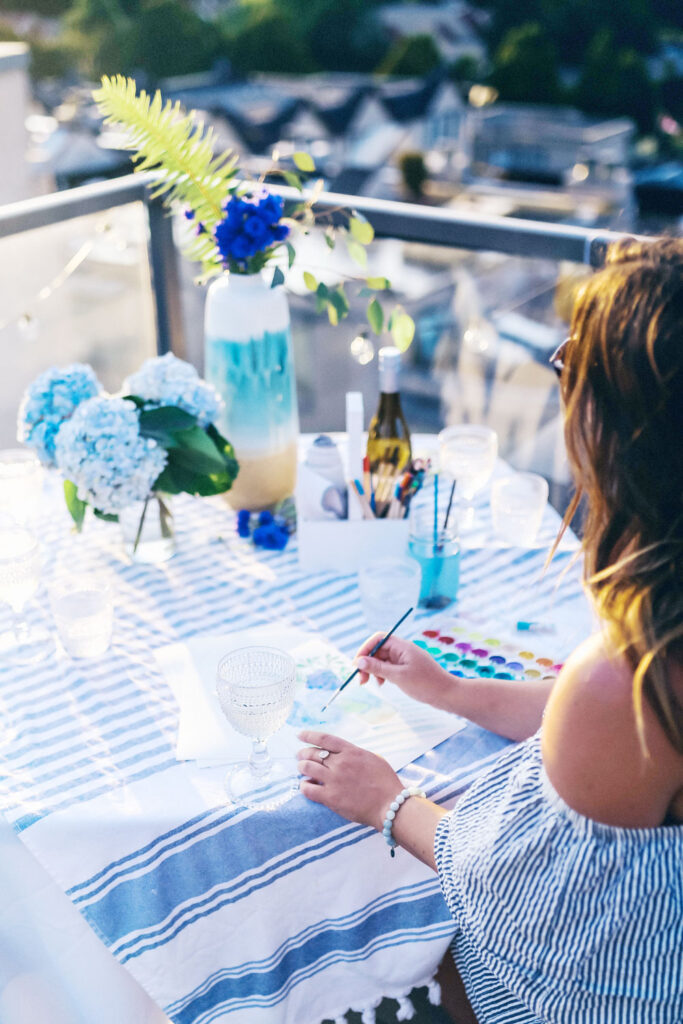 As we're all spending more time at home and as travel, work, socializing, etc have all slowed down, there's really never been a better time to try out something creative for the first time (or to pick it back up if you haven't been as committed to it lately!). I've always been a fairly creative person and really love the joy that doing something creative brings (especially when it's a newer skill you're acquiring and you get those first glimmers of growth or mastery). If we ever needed a bit of extra joy and peace, it'd be now. I thought I'd share a few of my fave ways to stay creative in case you need some inspo for trying out something new, and I'd love to hear what you guys do to stay creative!
---
LEARN AN INSTRUMENT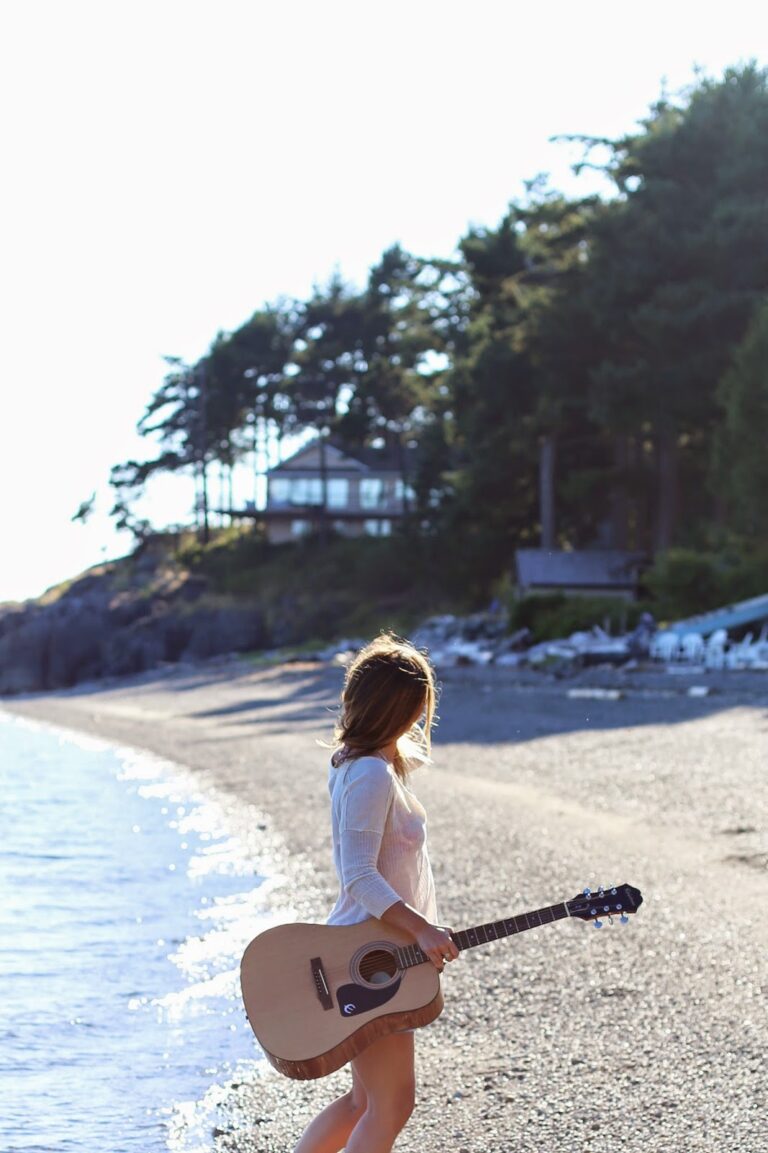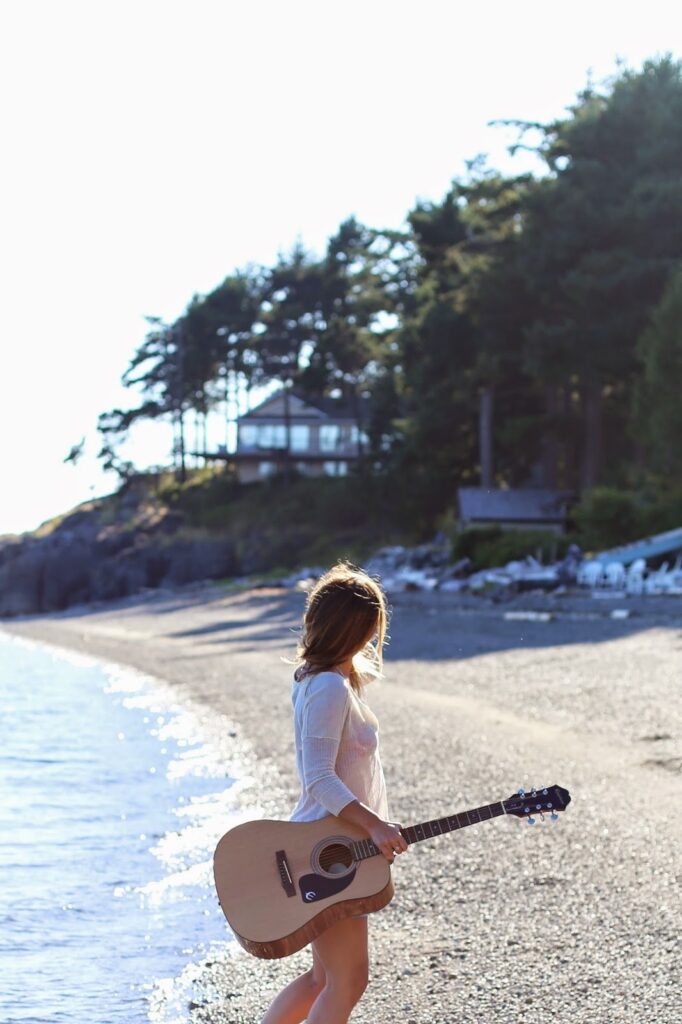 I've played guitar since I was a kid (though I used to play classical back then) and moved into acoustic as I got older. Music has always been one of the absolute most important things to me (random little personal fact, my plan was actually to be a music journalist growing up and that's what I did for a bit in my early '20s before transitioning more into fashion, and from there into communications and then blogging!).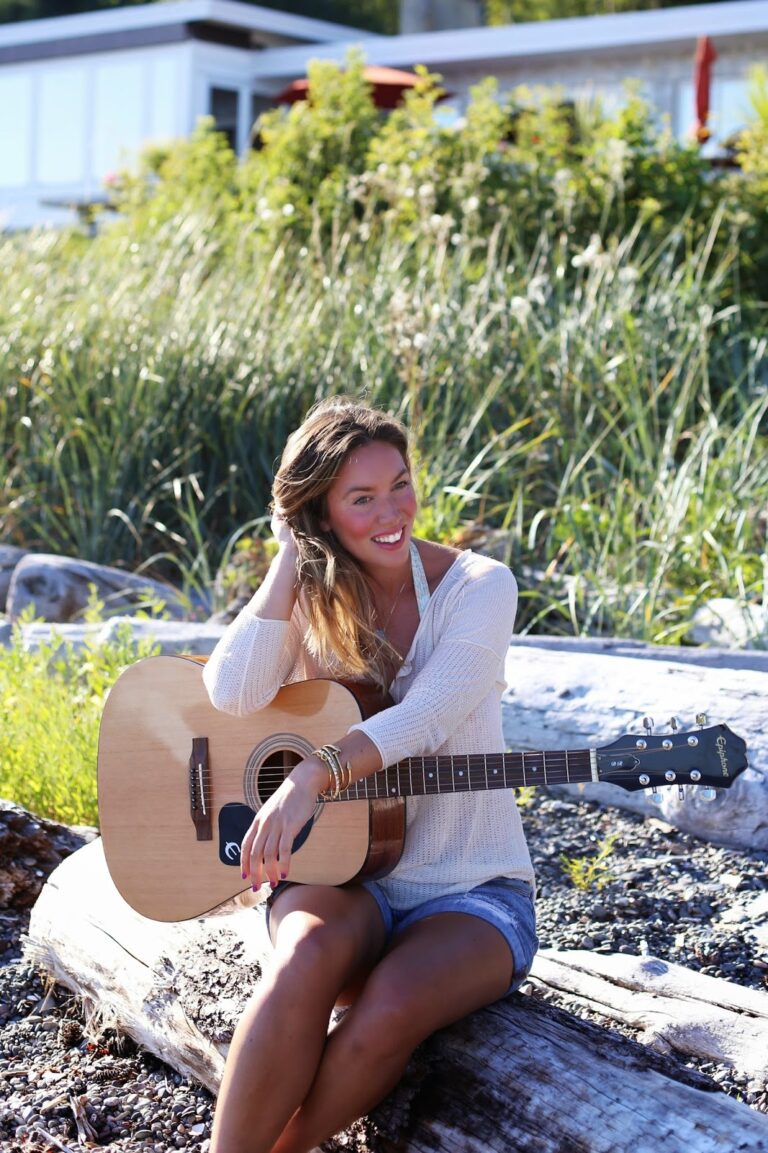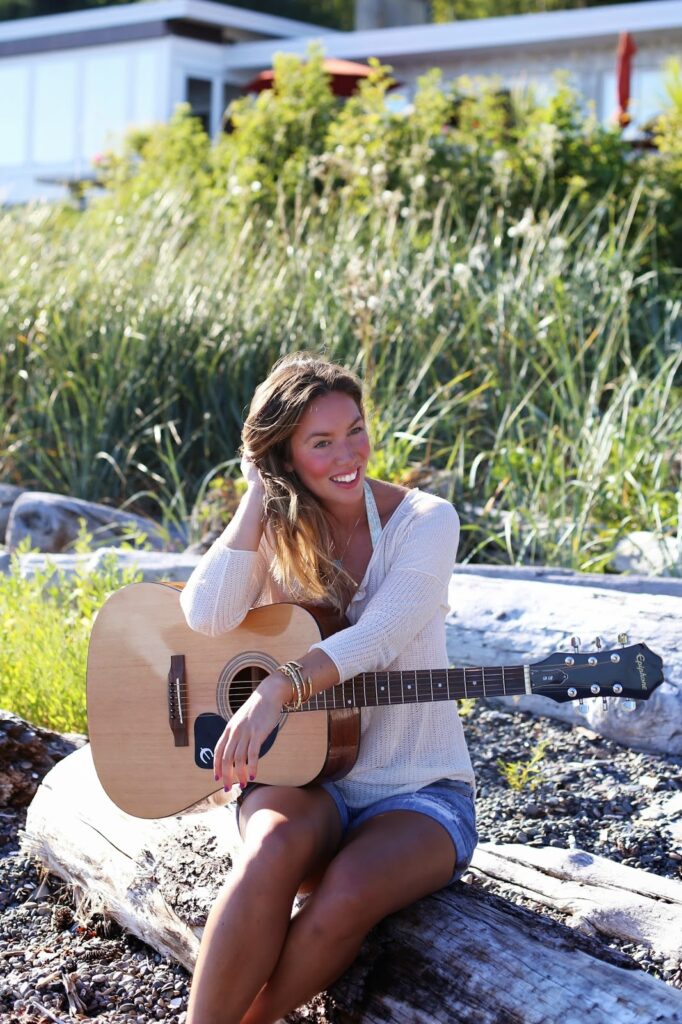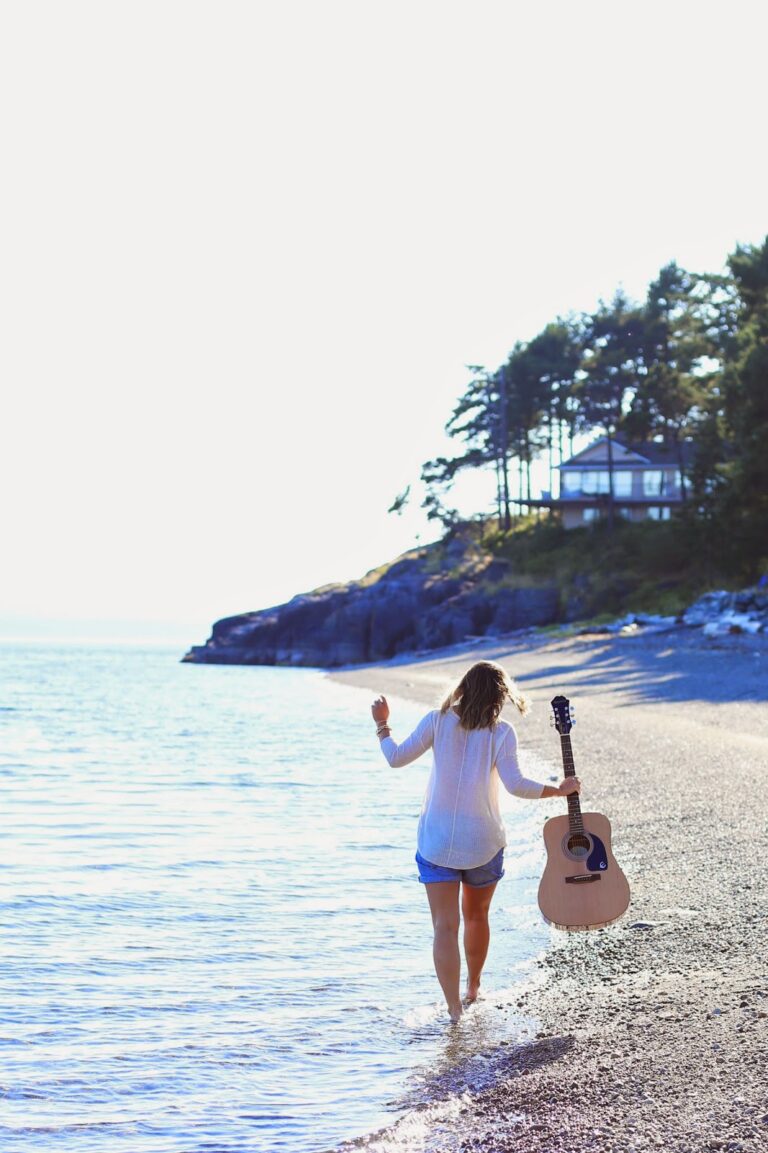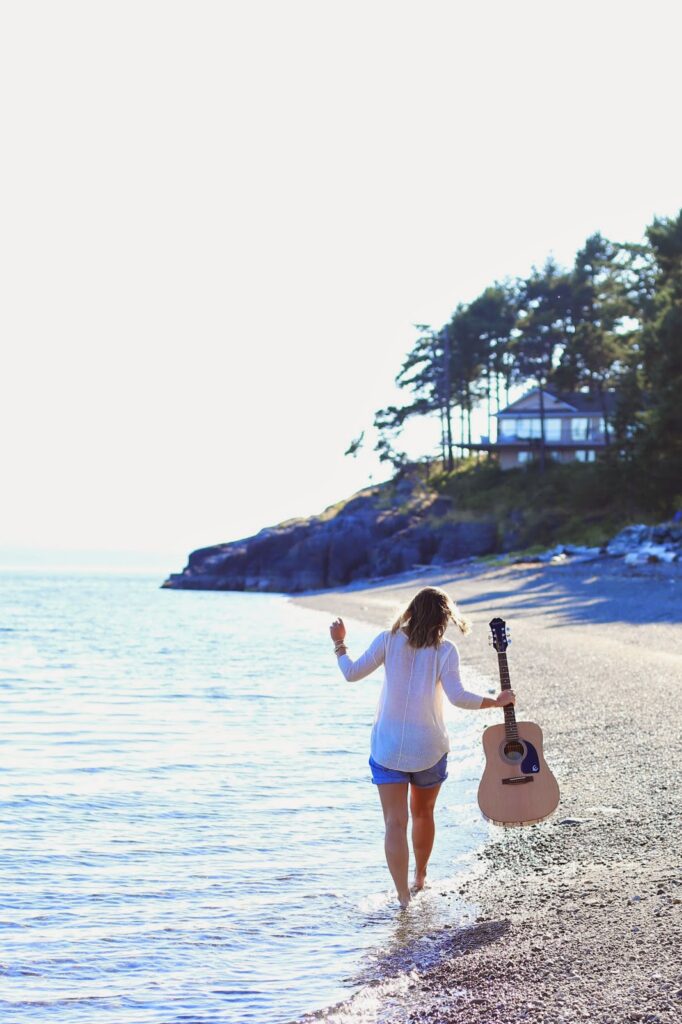 I'm so, so grateful that my parents got me into that world by having me play an instrument, whether it was the guitar or arguably the coolest of all instruments, the French horn (kay but actually, the French horn is perhaps the dorkiest instrument to choose as a 10 year old, but it's actually incredibly difficult to play). I love just holing up for an afternoon and learning some new songs or practicing some olds ones I love! Whether it's the guitar, the keyboard, the ukulele, a recorder if you really want to drive your roommate or partner or neighbour crazy…learning an instrument is so much fun, really challenging (in a great way!), so calming and really great for wiring your brain in really incredible ways.
---
TRY SCRAPBOOKING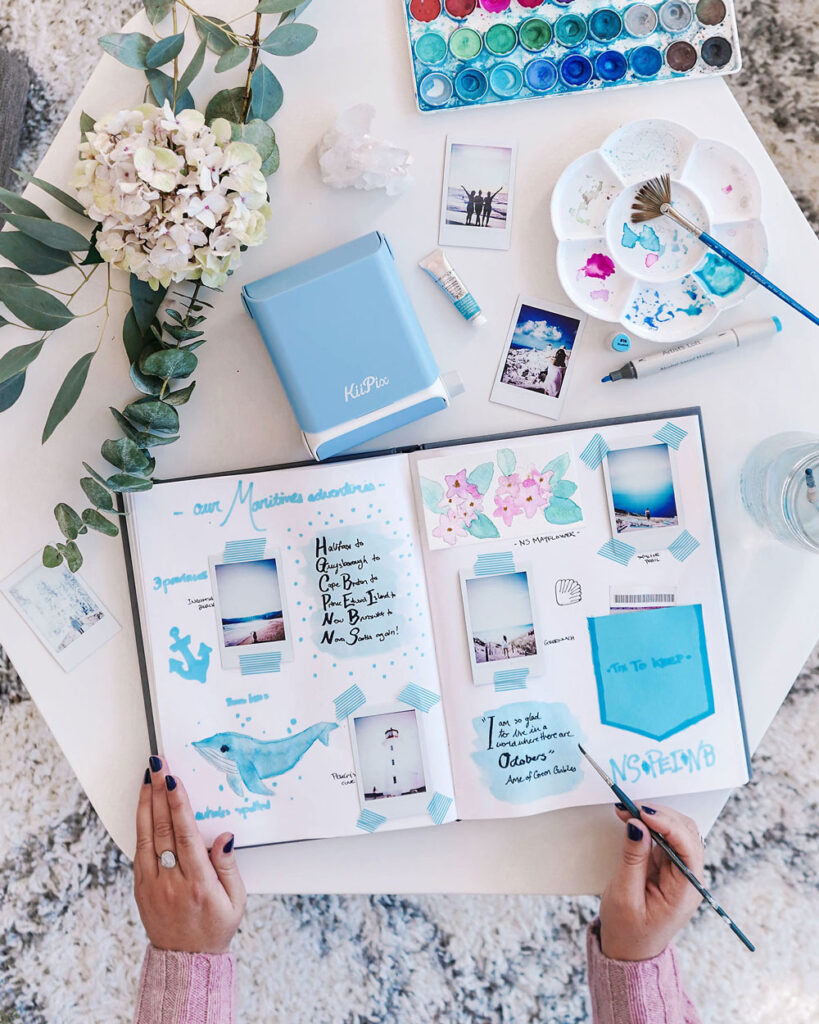 As I got more into painting and photography (more on both of those in a second), the more I got into the idea of just being more creative with collaging, piecing together memories or trips in fun, inventive ways, etc. I started scrapbooking some of my travels a couple years ago, which was really fun because I had been making a real effort to travel journal more to properly capture all the little memories as they happened, and of course being a travel blogger I've captured more images over the years than I know what to do with so it was a good use of all that imagery.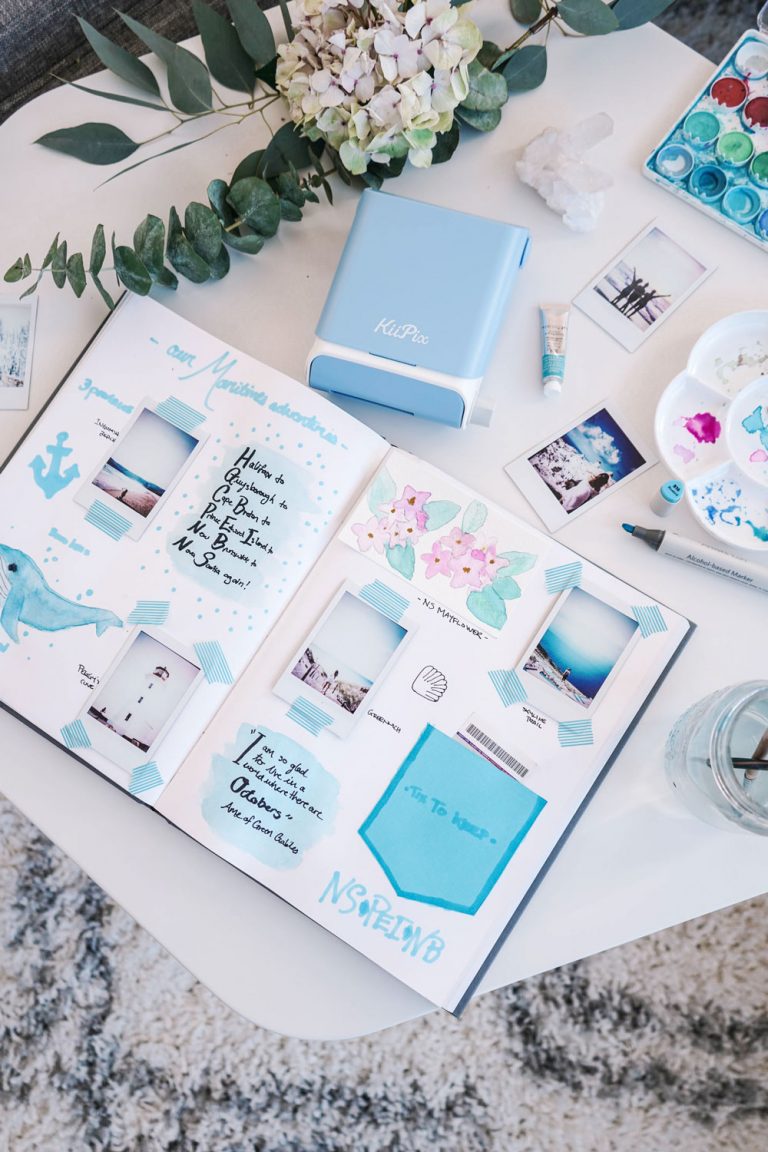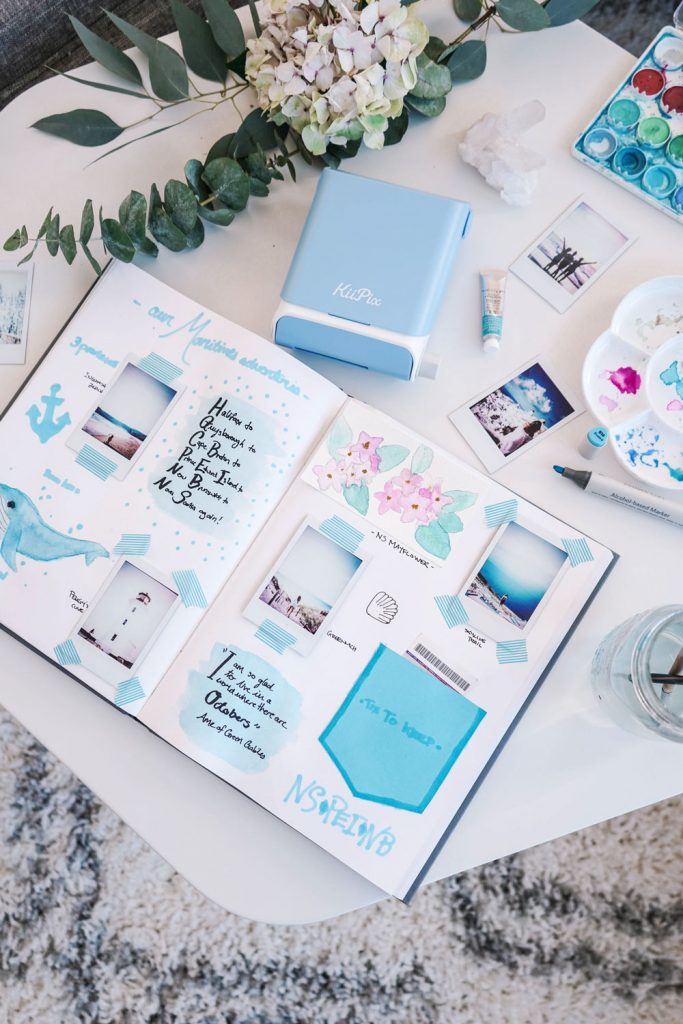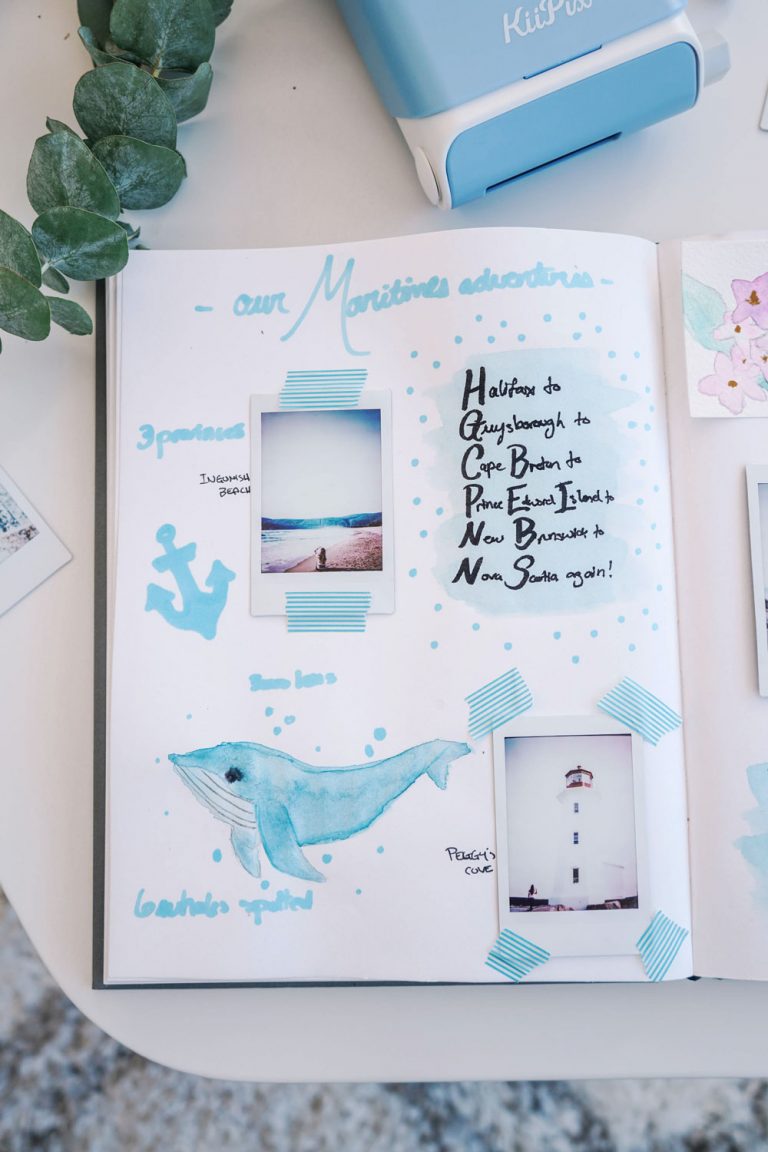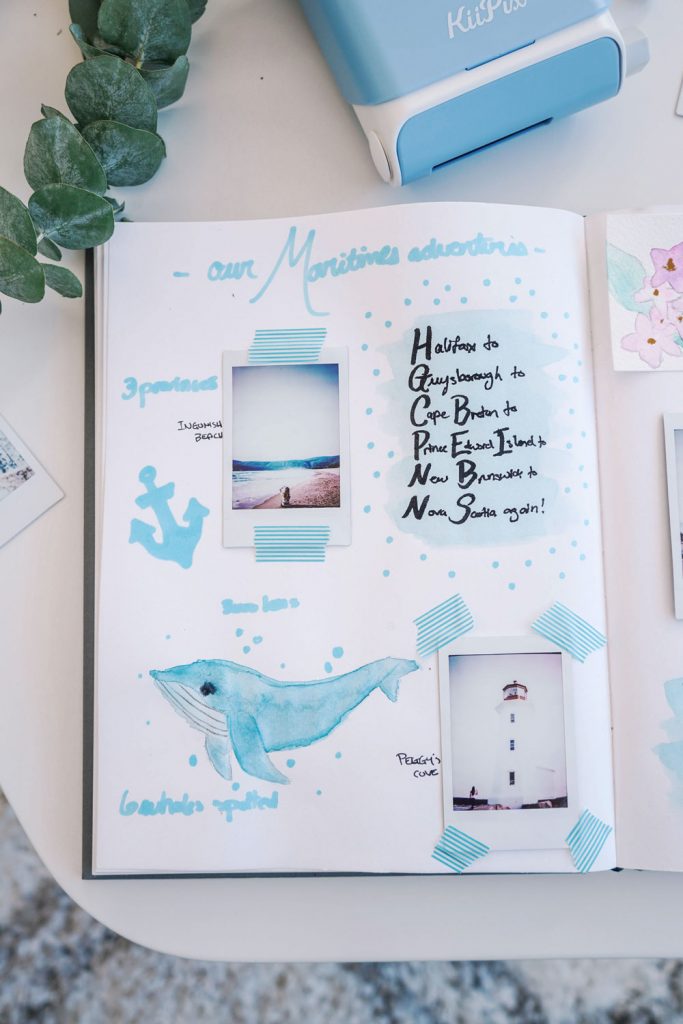 I have a whole guide to travel scrapbooking here, but especially with us all grounded right now for the foreseeable future, figure that instead of lamenting that loss of travel, this is a really lovely way to feel grateful and reminisce over the amazing travel experiences we did have. It's also a really nice way to hold onto those things that feel silly to just store in a box (like ticket stubs, metro passes, etc) – I'm a sentimentalist so hate throwing things like that out but it does become a bit useless when they're all just jammed into the same box. This is a much nicer way of presenting them all and of highlighting what was so special about a trip in an at-a-glance way for future reminiscing!
---
LEARN HOW TO PAINT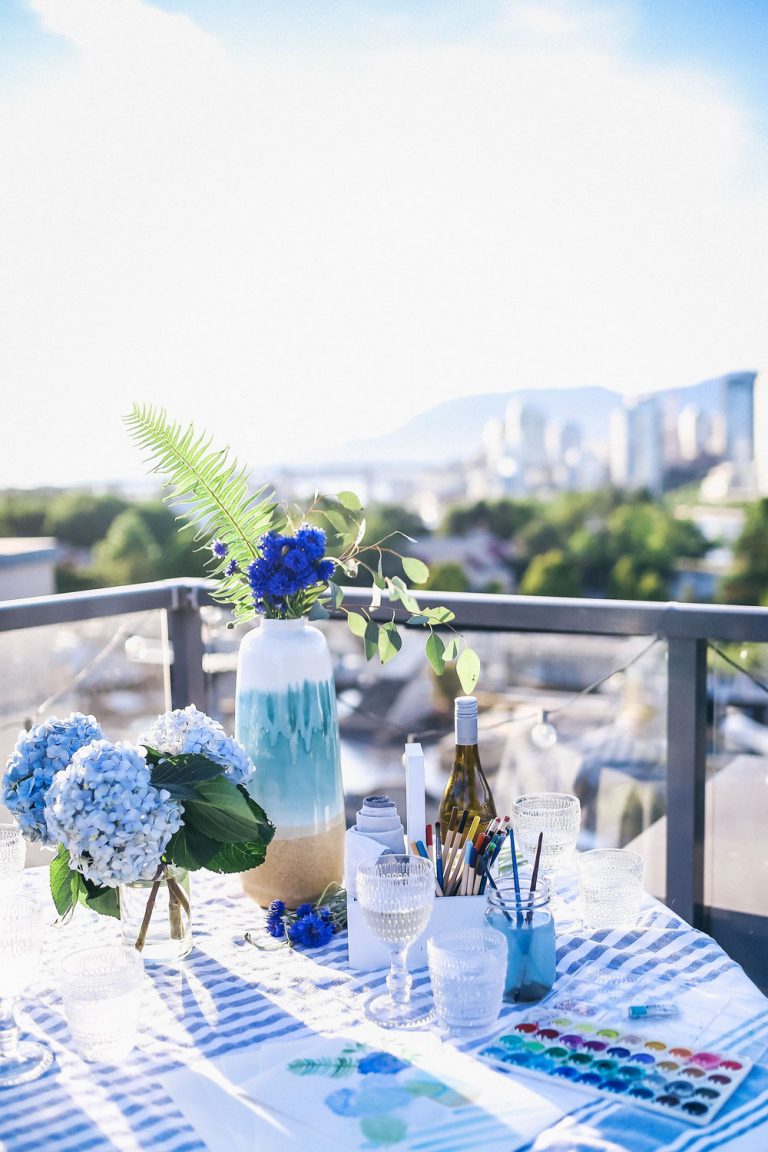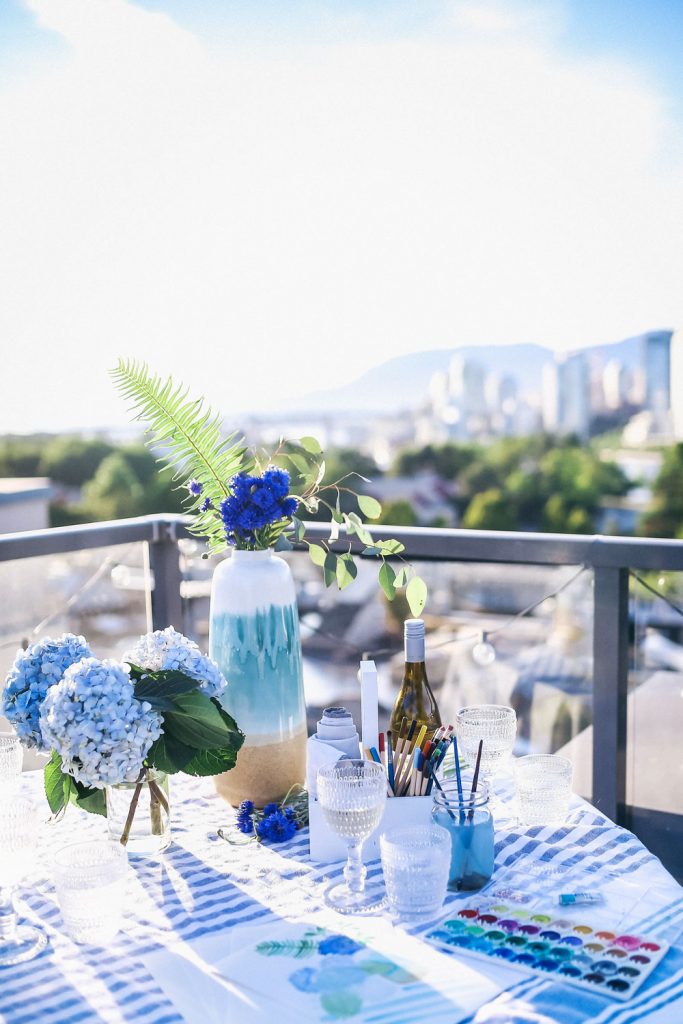 The way I got into it is with watercolour, but whether it's acrylic, oil, watercolour, etc this is truly the most meditative and amazing way to unwind. I personally think watercolour is maybe the easiest entry point for a beginner but that's just me! There's honestly so, so many amazing YouTube channels that cover a ton of tutorials, so start with something like flowers or animals and you can learn more about techniques as you go!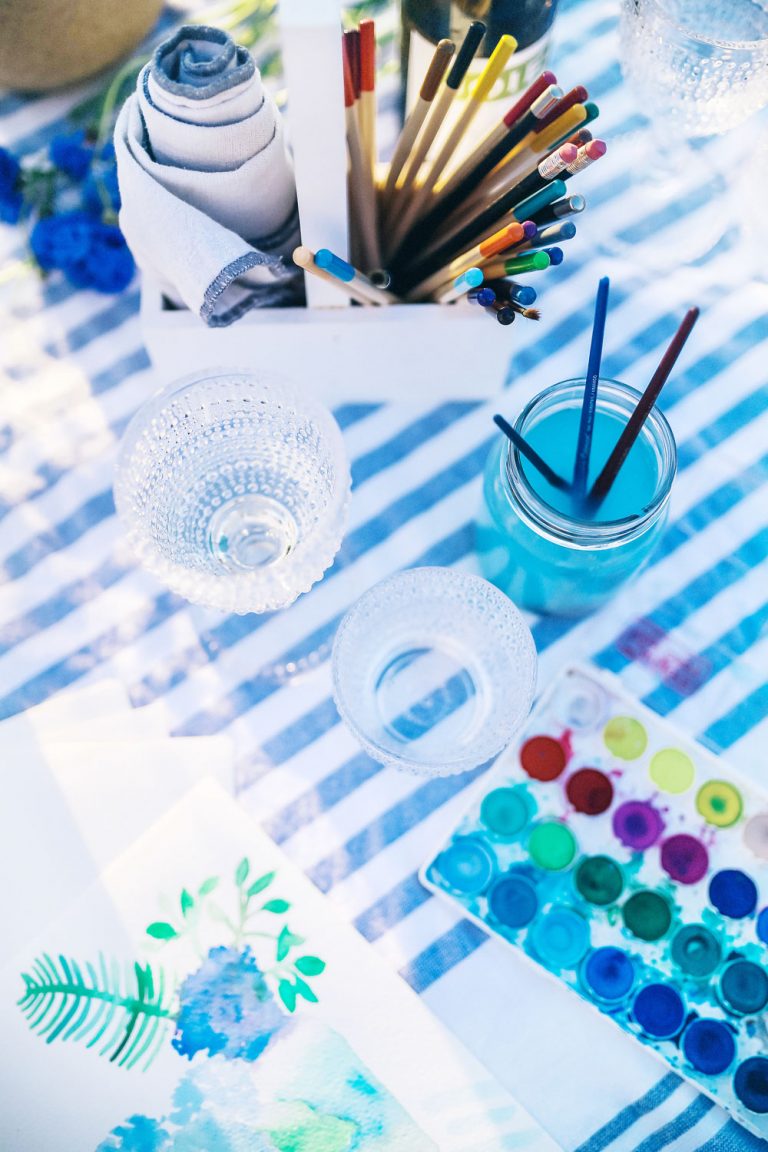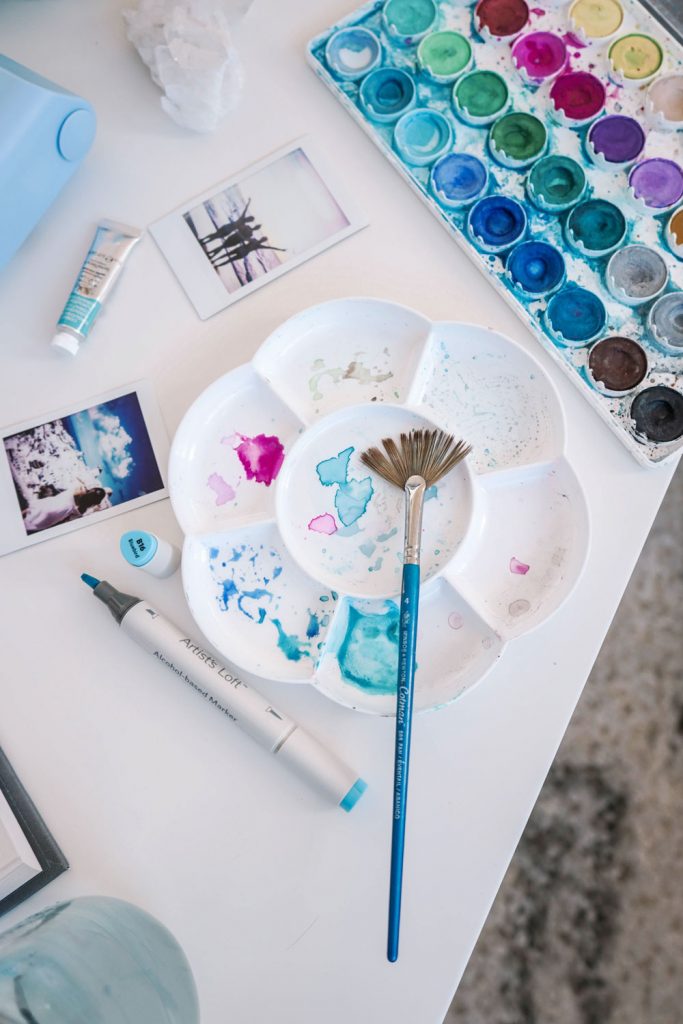 You really don't need much, just need paints, a few standard brushes (likely smaller ones if you're just working on objects at first and not a full landscape or anything like that) some watercolour paper and a palette! All super affordable. My family and friends are used to getting watercolour cards now for their birthdays or for holidays and our whole cabin is decorated with my various floral depictions, it's honestly something I love doing and one of my faaaaaave things to do is to have a glass of wine, sit upstairs our patio and paint away!
---
GARDEN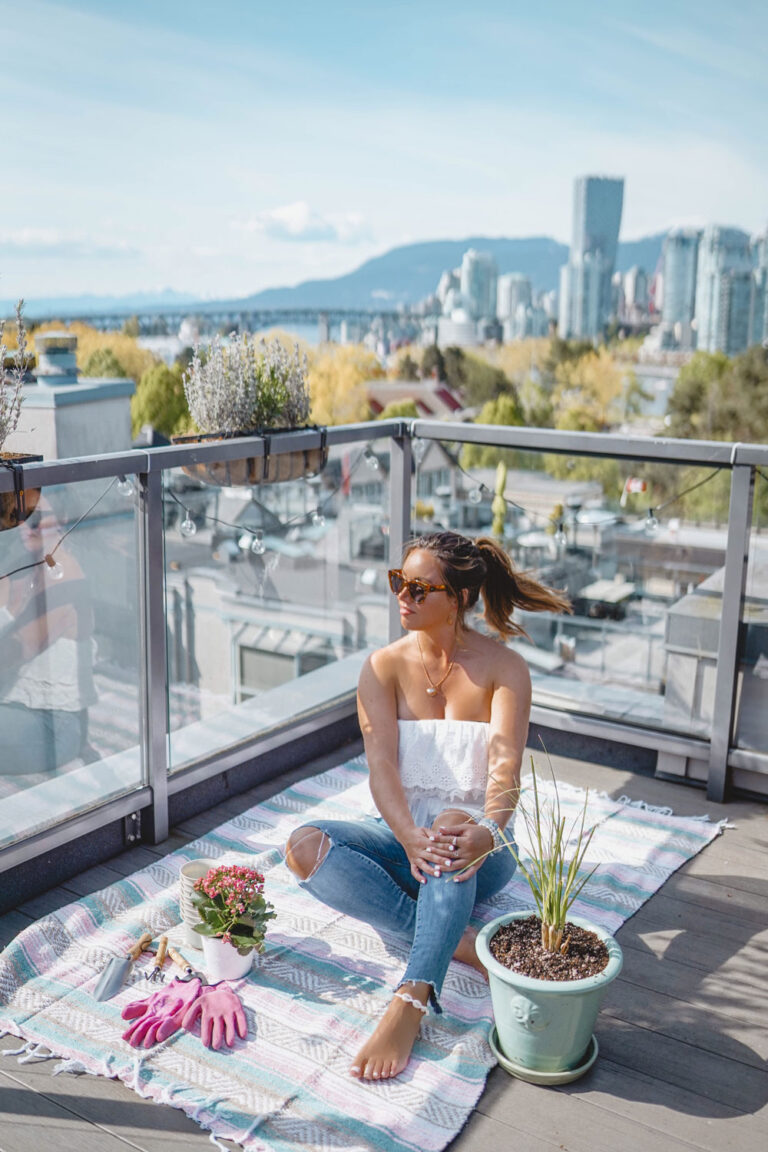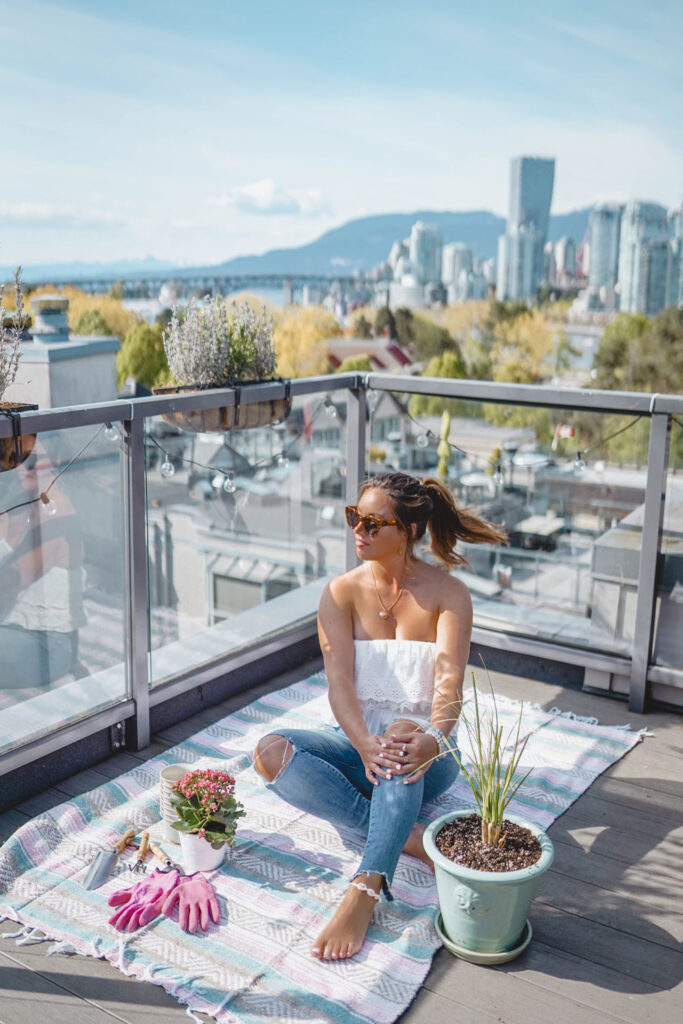 Speaking of our patio, having it looking gorgeous with all our various plants and flowers that I like to baby makes it that much more picturesque for painting! I started gardening literally only last year and it's become one of the most rewarding things I do day-to-day, which sounds lame but it's true. There's just something amazing about growing a plant from seed or from seedling and seeing it flourish through your care and through nature's own amazing innate intelligence.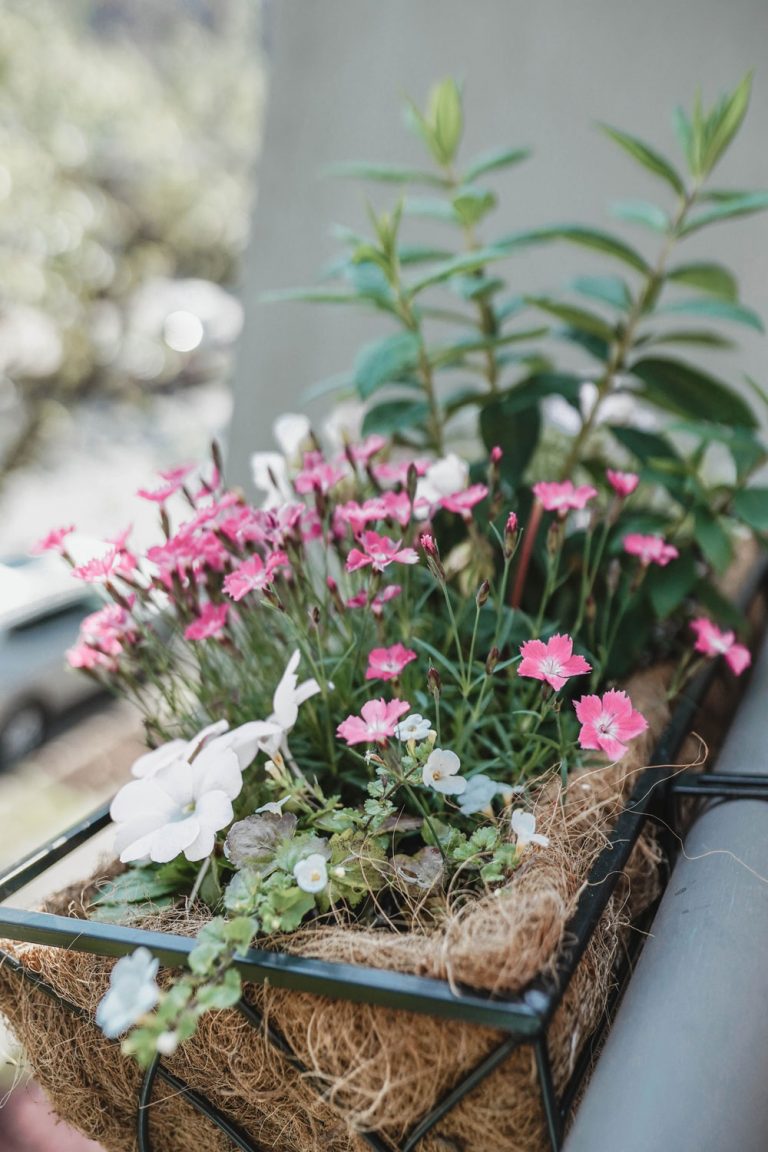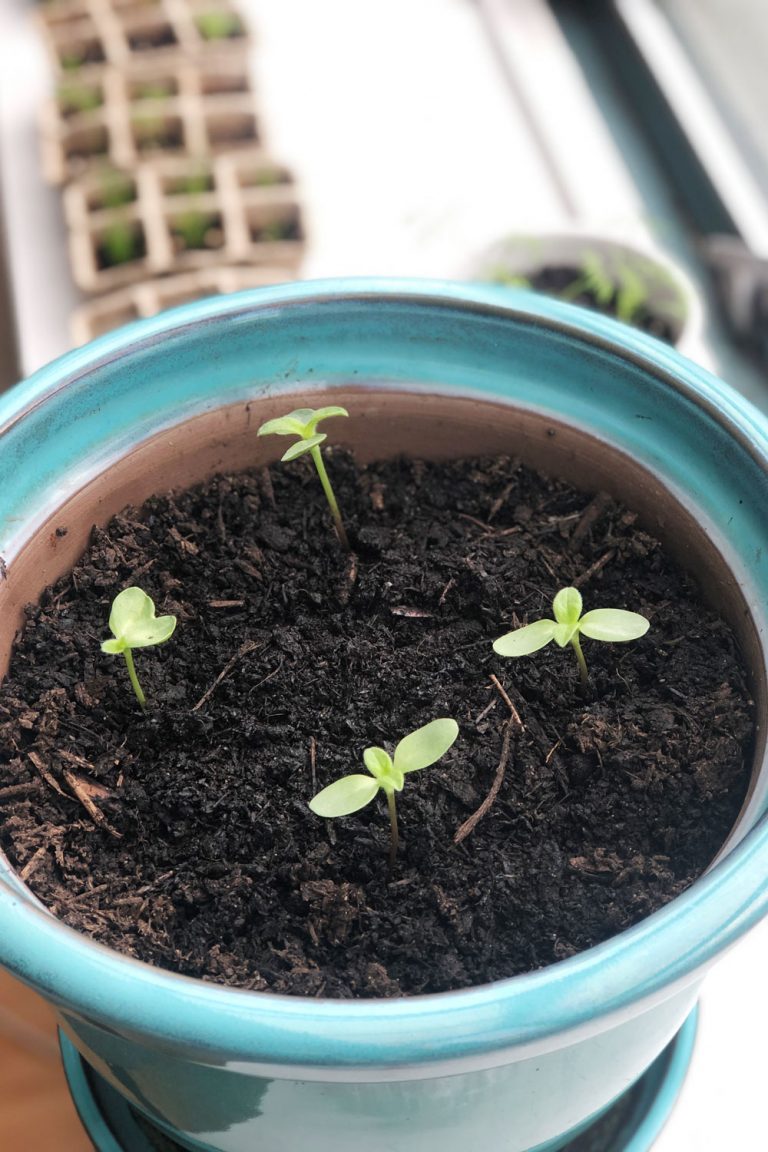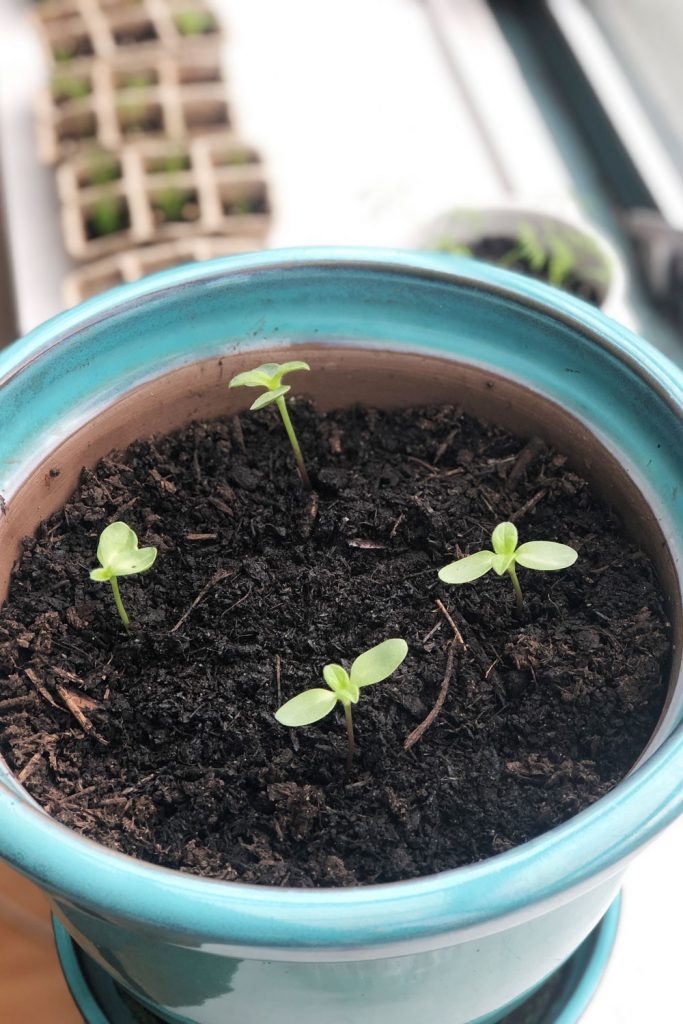 I have a whole urban gardening guide here that's pretty comprehensive. Honestly, whether it's just tentatively starting with an easy house plant like a snake plant or pilea if you've convinced yourself you're not a green thumb or for more experienced plant parents, trying to grow your first plant or flower from seed, it's really rewarding and it's such a cool set of skills to pick up! While I'm limited to my little patio areas and interiors since I'm in the city, I'm learning the same skills for the most part that I'll need if I ever move to a place with a yard, and I also have my cabin (whenever I get to go back there, hopefully later this summer) to try out more ambitious projects on too. I have a watermelon seedling I'd love to move up there, and last year I planted sunflowers there that were sooooo glorious and pretty (see below, so proud!). Honestly, I know I sound like such a nerd but it brings me so much joy.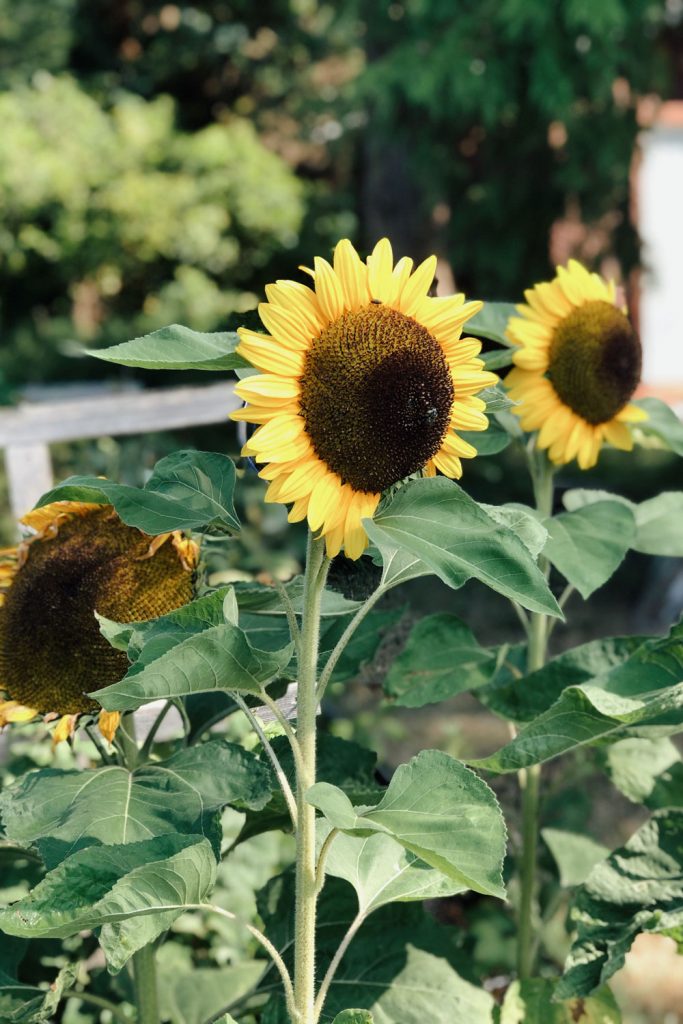 ---
IMPROVE YOUR PHOTOGRAPHY SKILLS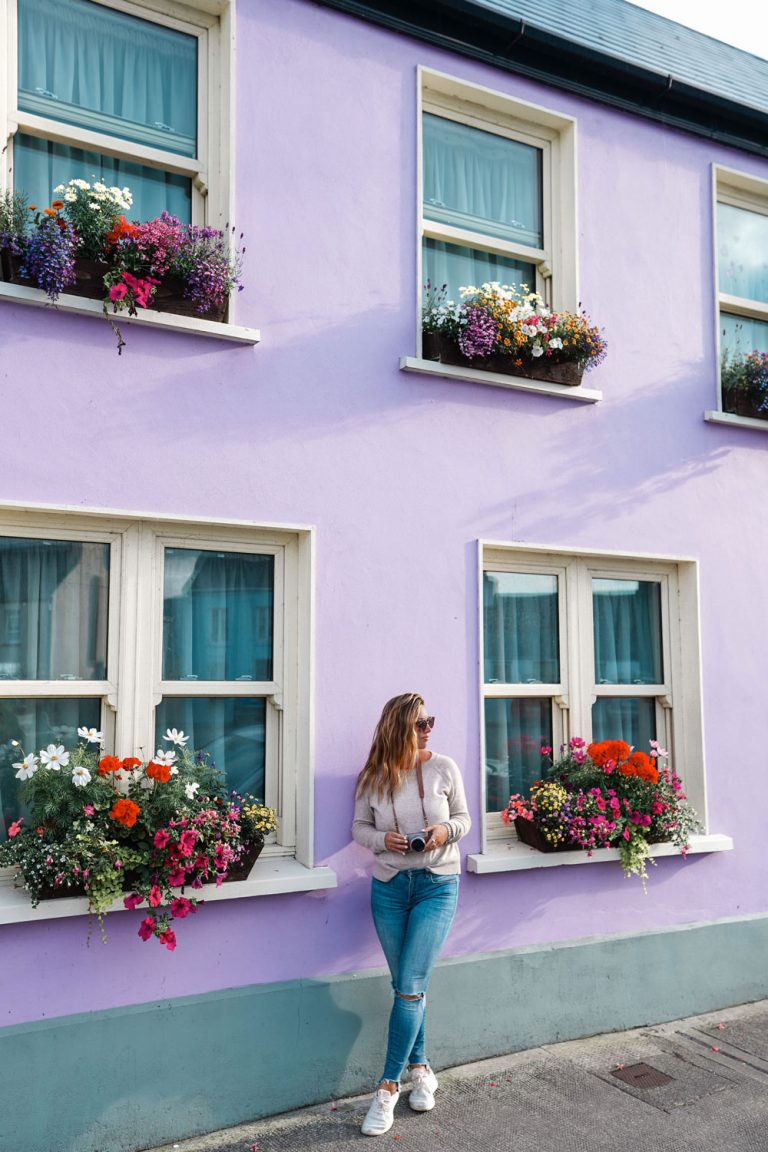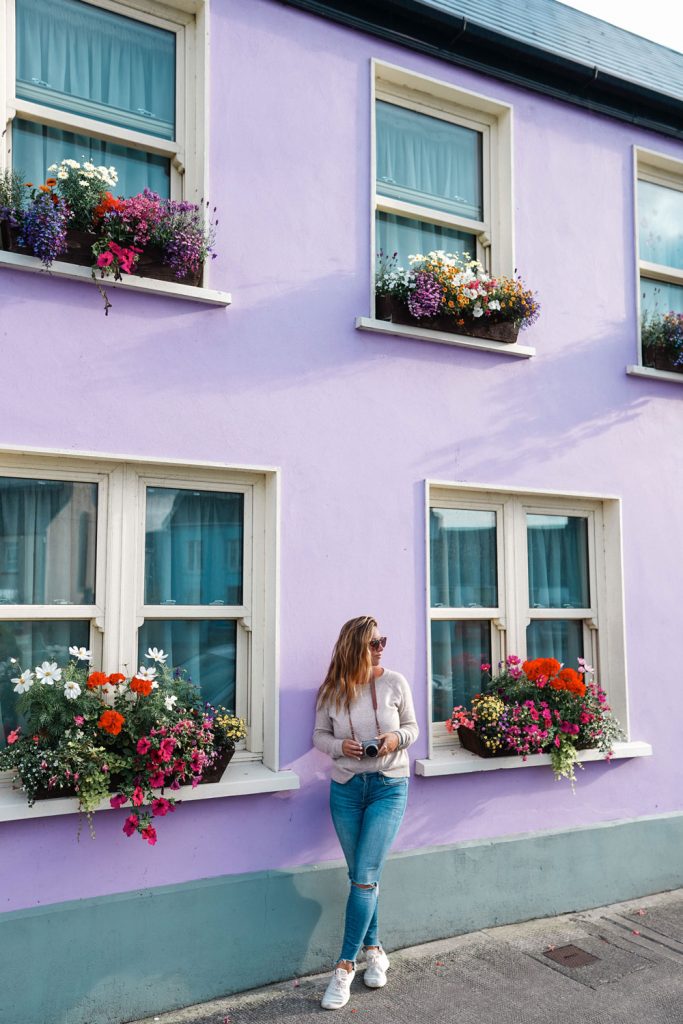 It should be pretty clear if you've followed me here for any length of time that photography is a huge part of my life. I mean, it's a huge part of my career! So not only do I love it, but in addition to writing, social strategy, etc it is a massive part of my job. While what drew me to blogging was writing (having always been a writer and kind of assuming it'd be a given that whatever I would end up doing would be in that field), I'm surprised and so happy by how much I've fallen for photography and I have to say, really proud that it's a skill I've developed so much!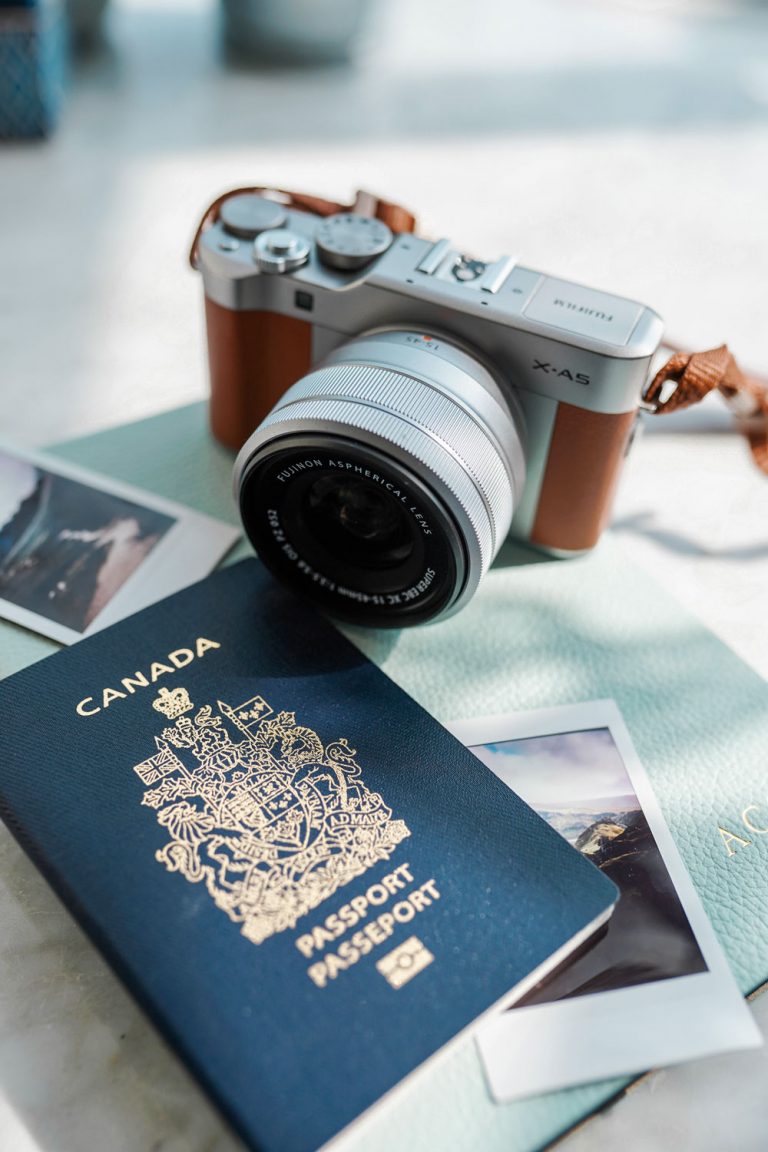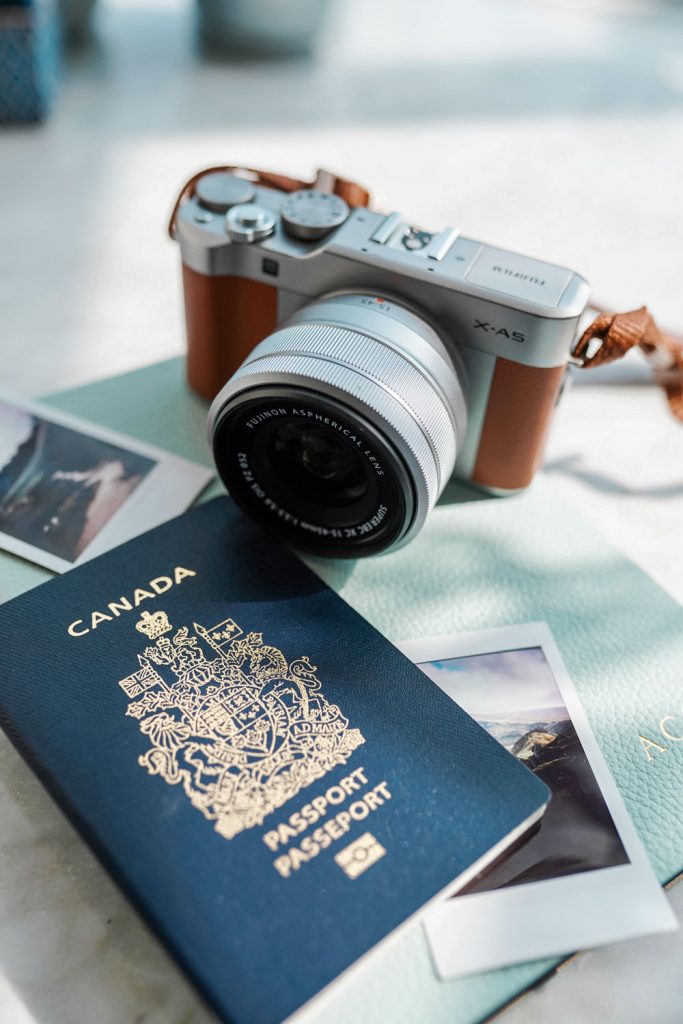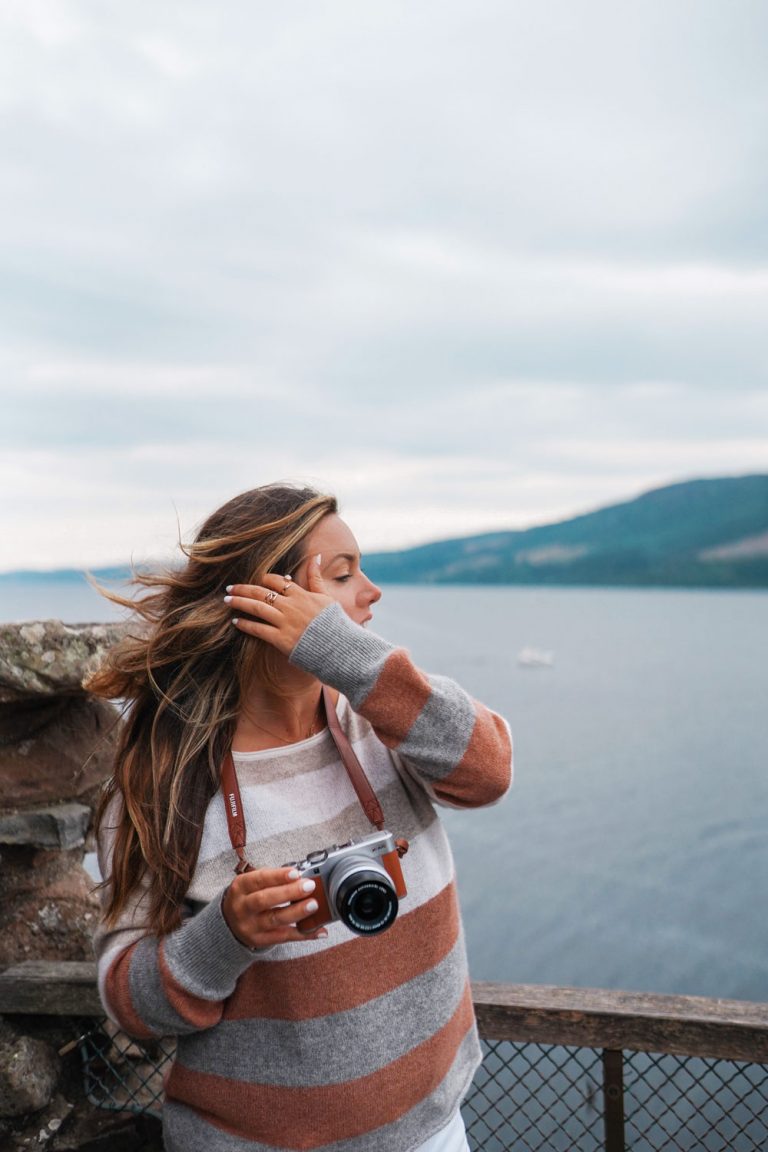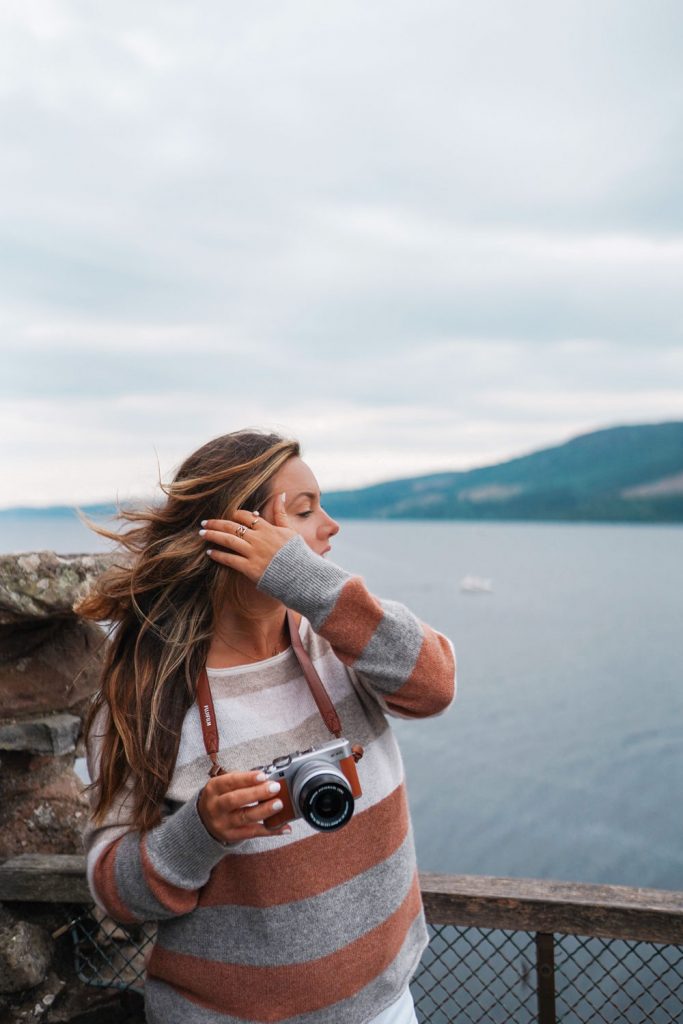 I have loads of photography guides (this one's a good place to start), and I'm really, really excited to be branching out to provide more in-depth guides and products for photography as well soon, including the presets that you see me use on all my images from the blog to social! It's a really exciting time in my life and business ironically (with everything going on), and that's one area I'm super happy to share with you guys soon! Stay tuned.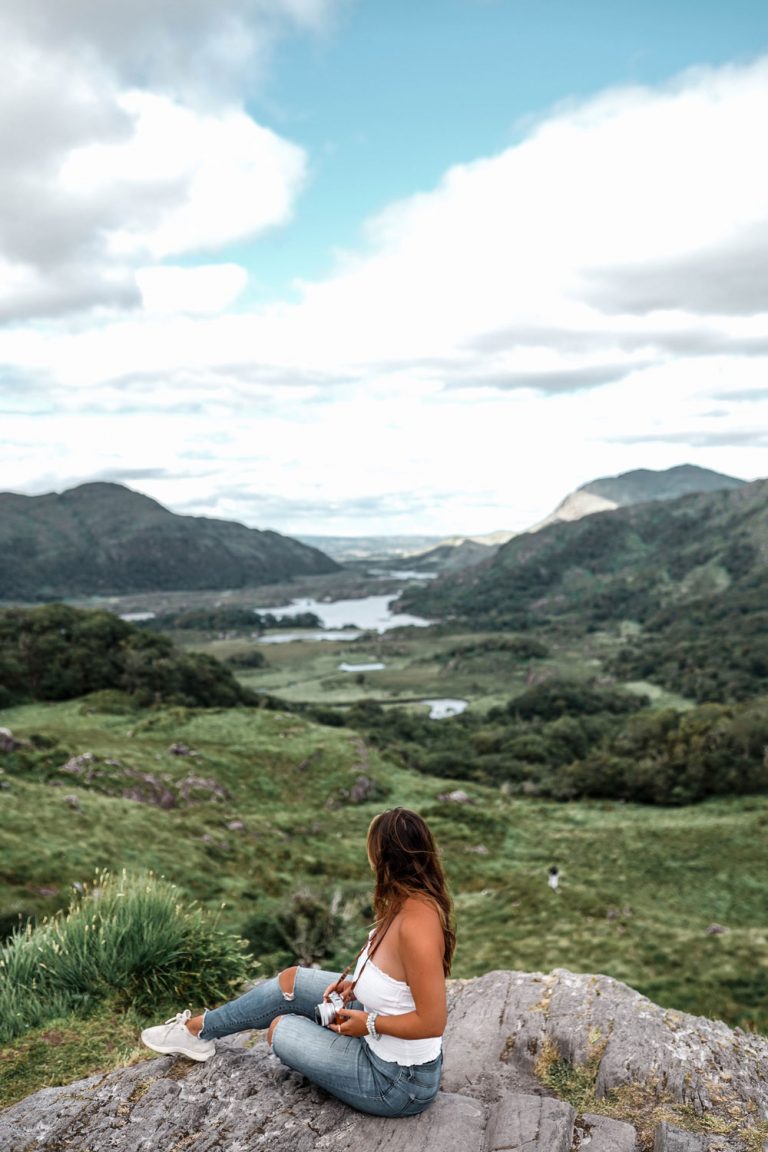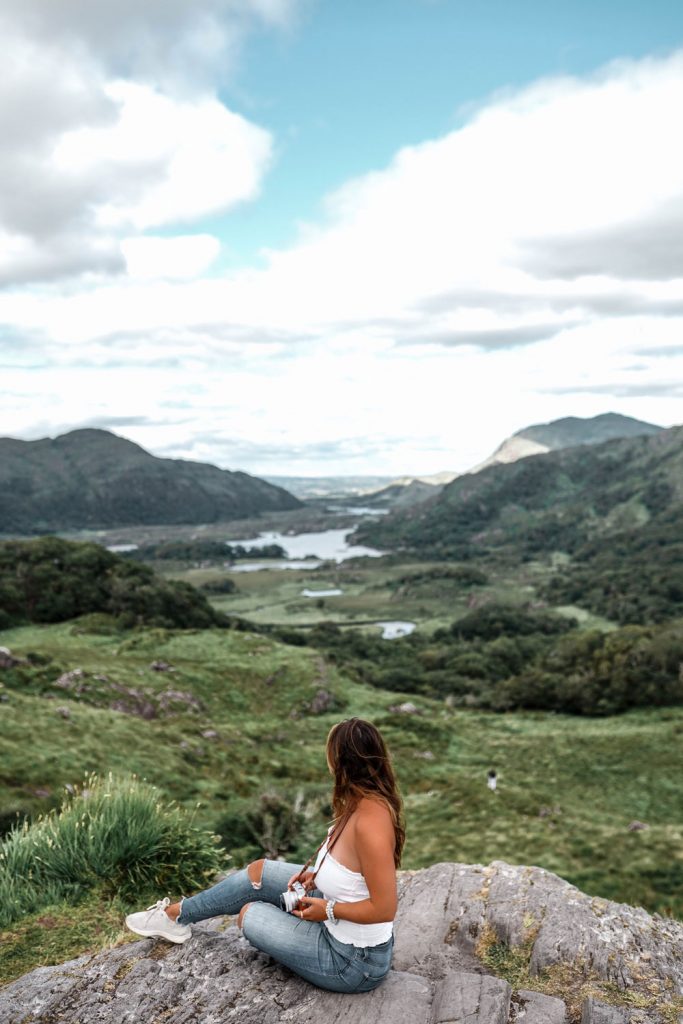 Photography is also something that's so accessible to all of us. Now more than ever we're all photographers – thanks to really advanced and intuitive cameras on our phones, getting incredible shots is easy. I do think there's something to be said for learning how to shoot on a real camera though, getting into your manual setting and really learning the ins and outs of photography. But regardless of where you're at right now (whether you're a beginner trying to improve your iPhone shots or more advanced with an SLR), since we're a bit limited right now travel-wise, can't recommend enough going on a safe, physically-distanced photo walk in your neighbourhood and just capturing the various things that inspire you as you go!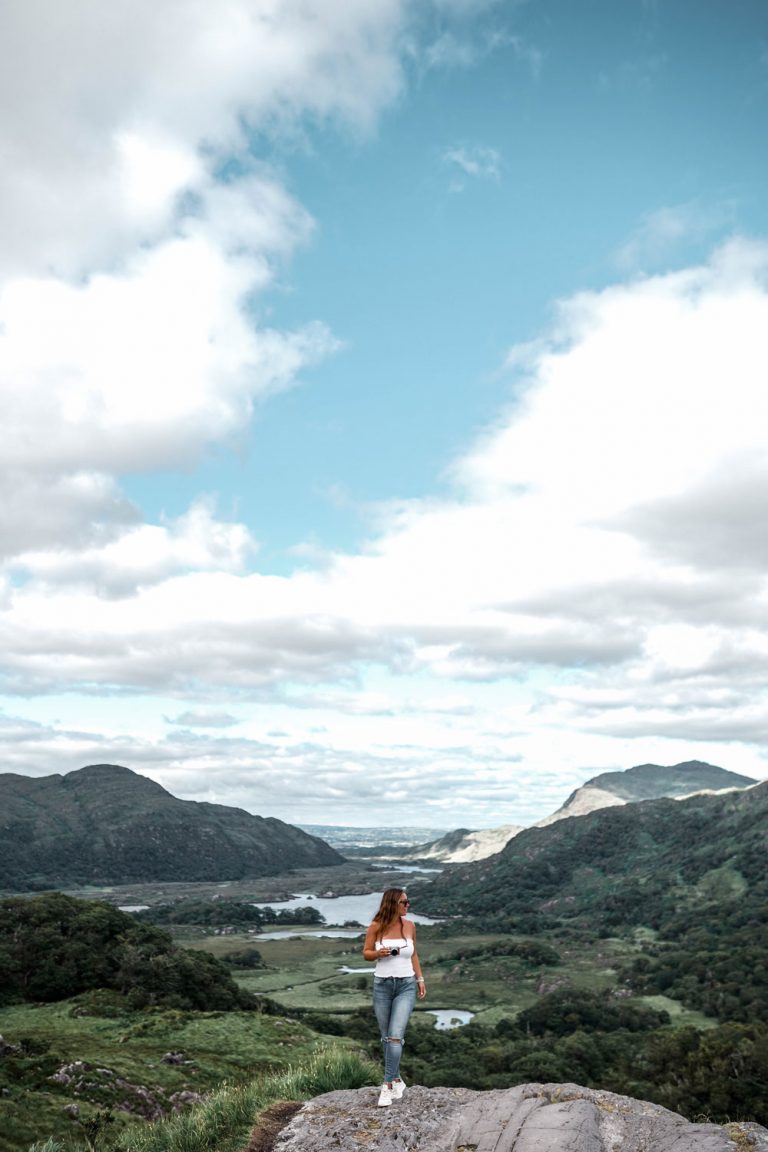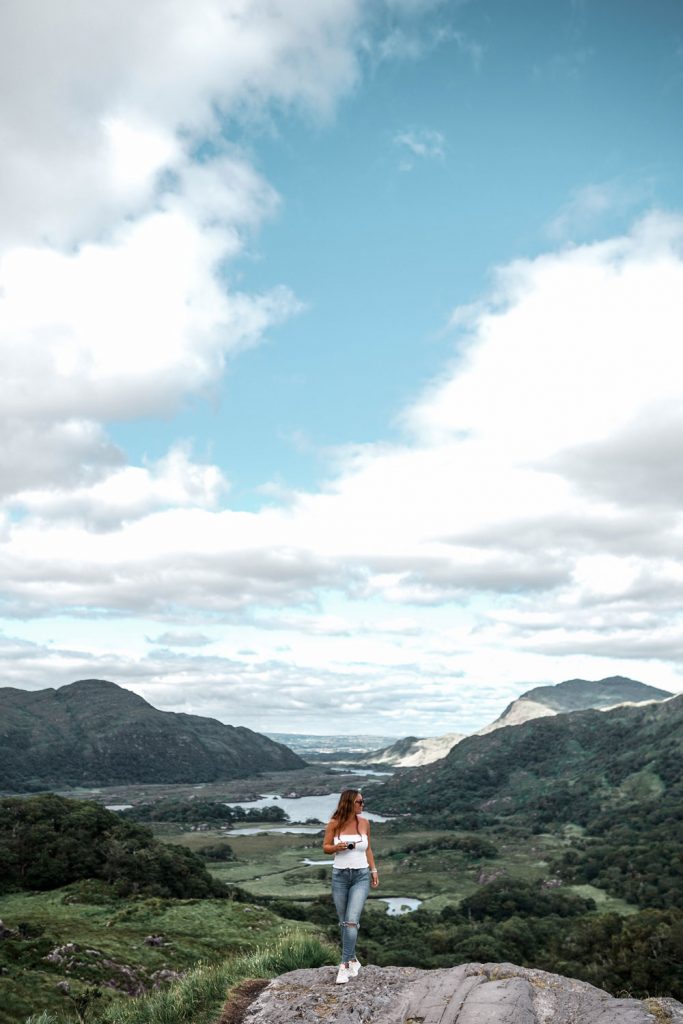 Hope you guys loved this post! Would love to hear how you're staying creative through this crazy, weird time – always open to a new hobby!
On another note, just want to acknowledge the reduced editorial I've been putting out lately and to share a little insight into that. As you can imagine when we're talking about creativity, it's hard to feel as creative as usual when movement is so limited, not to mention the thing I love most (travel) being basically all but cancelled indefinitely for the foreseeable future. I'm also trying to be really sensitive to the type of content I share since I know this is such a hard time for so many. Finally (and probably most impactful for me personally), I've actually had a lot going on behind-the-scenes – all good things and I'm so excited to be sharing more as all these new changes are ready to go live (from a new site design to some new products I've been hard at work on and more)! I know I've been a lot quieter on here and on Instagram, and that hasn't been the best feeling for me and I miss being more active posting-wise, so just know that that's all changing soon and I really appreciate your patience as I've kind of felt out this last little while! Hope you guys all continue to stay safe & well during this crazy time, sending lots of love.