I feel like I blinked and all of a sudden…I'm 6 months pregnant?! When did that happen? I don't really understand how the months translate into weeks (being pregnant now I finally understand why pregnant women always say how far along they are in weeks and days vs months as it doesn't really make sense otherwise) but according to What to Expect When You're Expecting, here I am, all of a sudden 6 months pregnant! I'm feeling great for the most part still (notwithstanding the random bout of abdominal pain, fatigue or queasiness) and while it's been growing quite slowly and steadily, feel like I finally have a bit of a bump to dress up! I'm carrying really high (I honestly feel like he's stretching right into my ribs) and because of likely a few factors (long torso, first time being pregnant, etc), I feel like it took some time for a proper bump to make its appearance but am so excited for it to finally be here and to start feeling like I don't just look wider but actually, properly pregnant!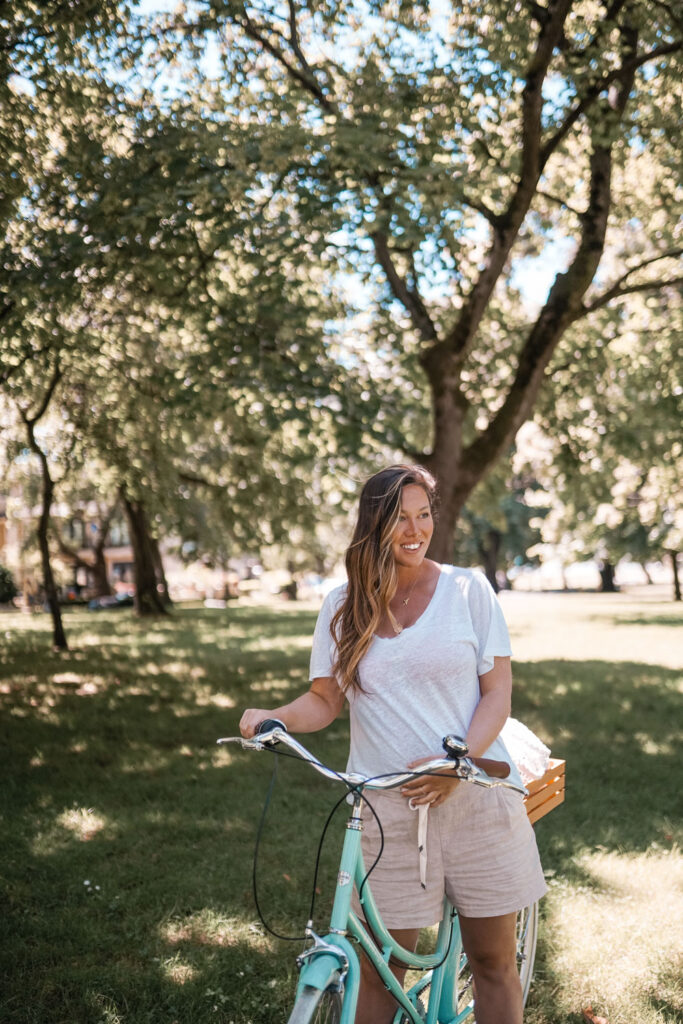 I'm so excited to start styling this bump properly, and am enlisting the help of Joe Fresh, one of my go-to's for chic, everyday style, to dress it in style this summer! I'm not wholly opposed to getting a few maternity pieces as I get bigger, but one of my personal goals is to get amazing basics with an eye for elements that will help me grow, ensuring that I can wear them not just this summer as I grow, but next summer and beyond. I'm trying to be really strategic about the pieces I bring in—I want to be as comfortable as possible, but I also want to feel like myself, feel stylish and know that these aren't pieces I'll just wear for one season. Whether I was pregnant or not, I'd be coveting all 6 of these looks below styled from Joe Fresh's summer collection, so am beyond excited to share each with you guys today, along with some key tips if you're pregnant or planning on it in the future for elements to seek out (or if you just want to be comfy—who wants restrictive clothing in the summer anyway)! Just a quick note too re: sizing—I usually wear a S at Joe Fresh and sized up to a M for all of these pieces, and they're all beyond comfy and fitting great at this stage of my pregnancy (and I'm sure beyond too, will detail what I looked for in each piece to keep growing comfortably in them!).
---
A Cozy Romper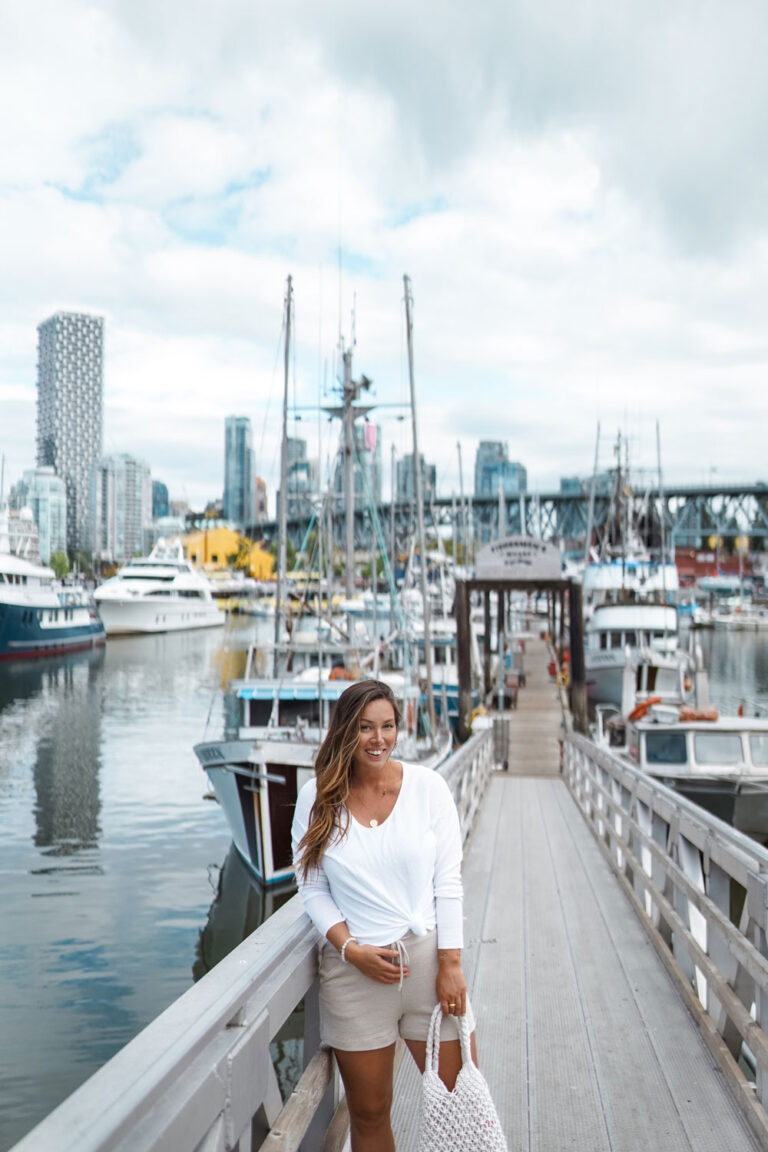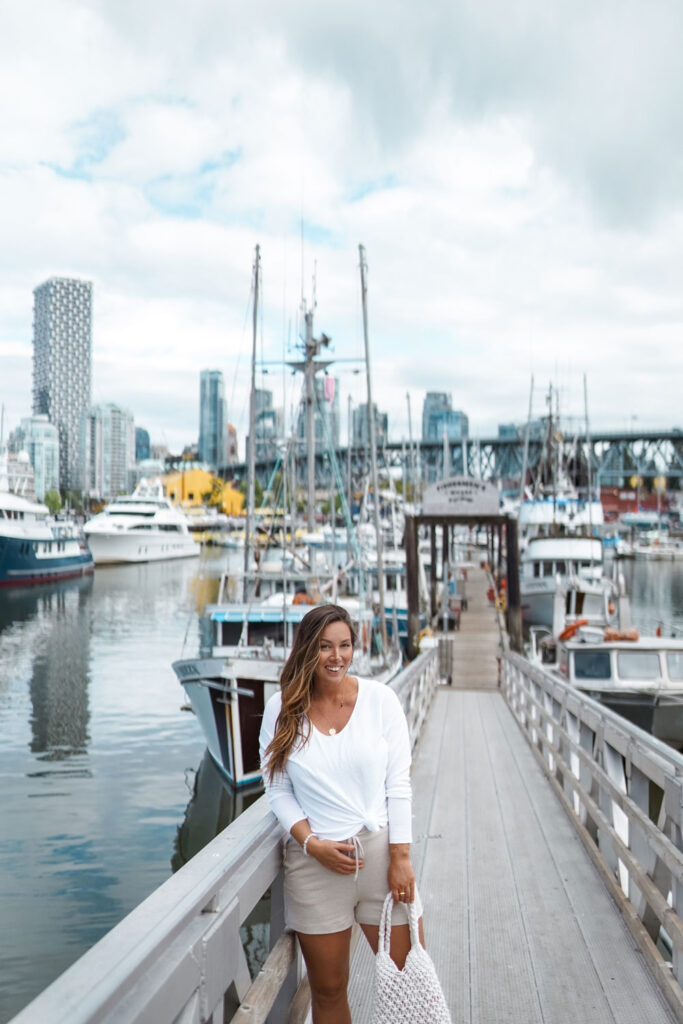 This romper is not only super cute and versatile (love it layered with this fine knit sweater, would also look great with a chunkier knit or crewneck over top), but it's insanely comfy. The material itself has a lot of give (key when you're pregnant), and it also has a drawstring so that as I expand, I can let out a bit more at a time to keep things cozy! Especially during the early days of showing when the bump is quite small, having a drawstring across the bump actually helps highlight it in the cutest way! It comes in so many cute colours so stocking up on a few options for comfy summer style.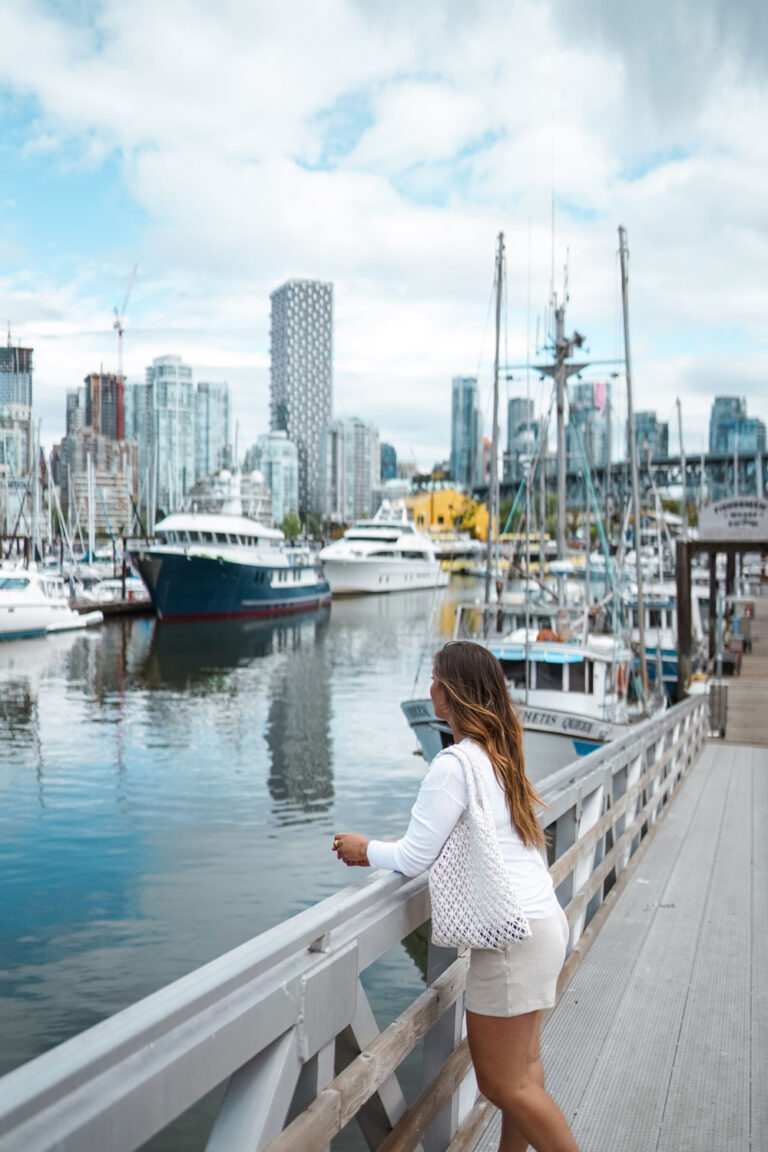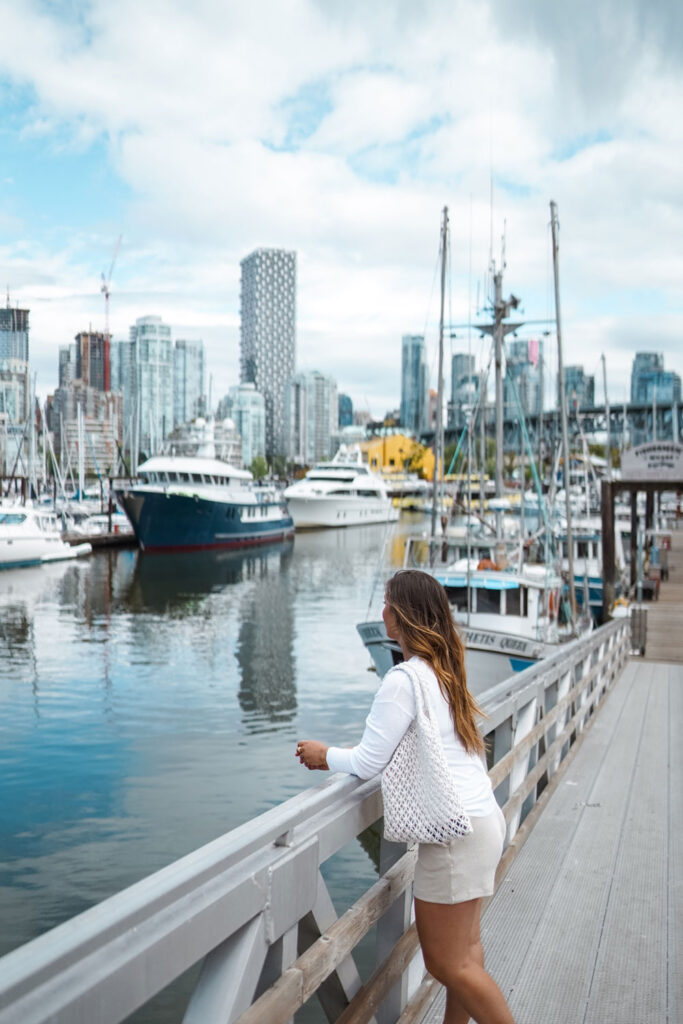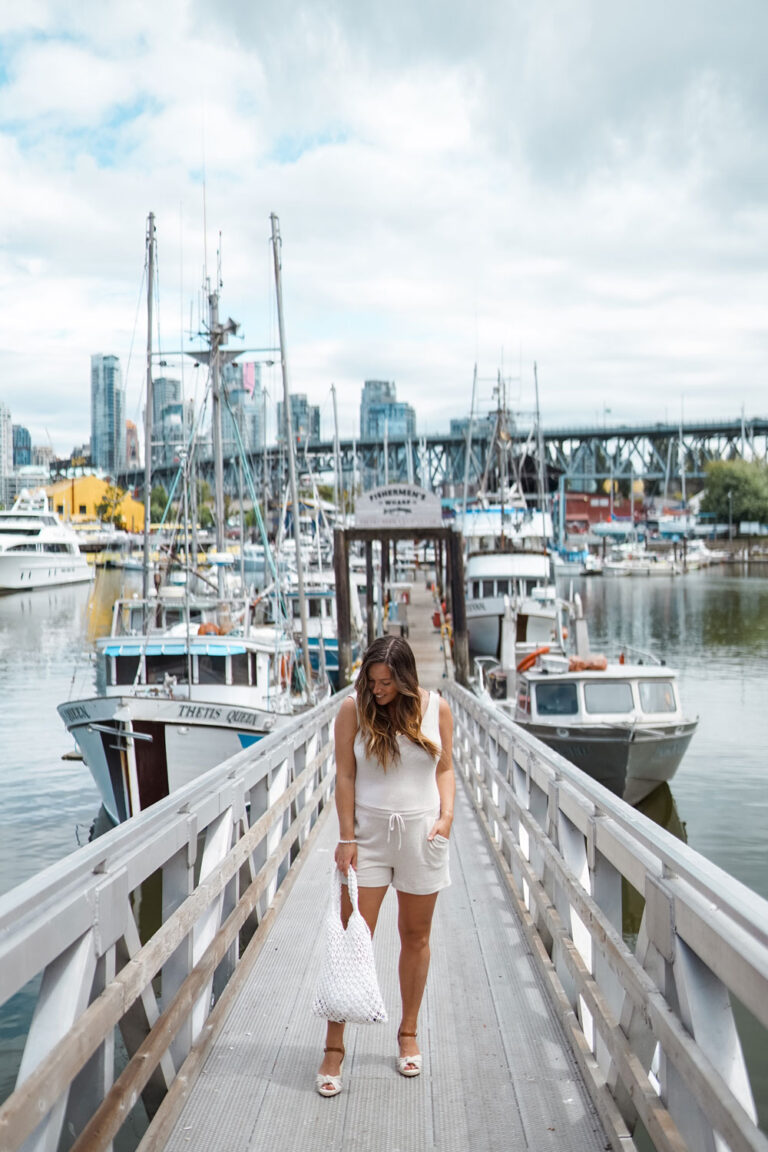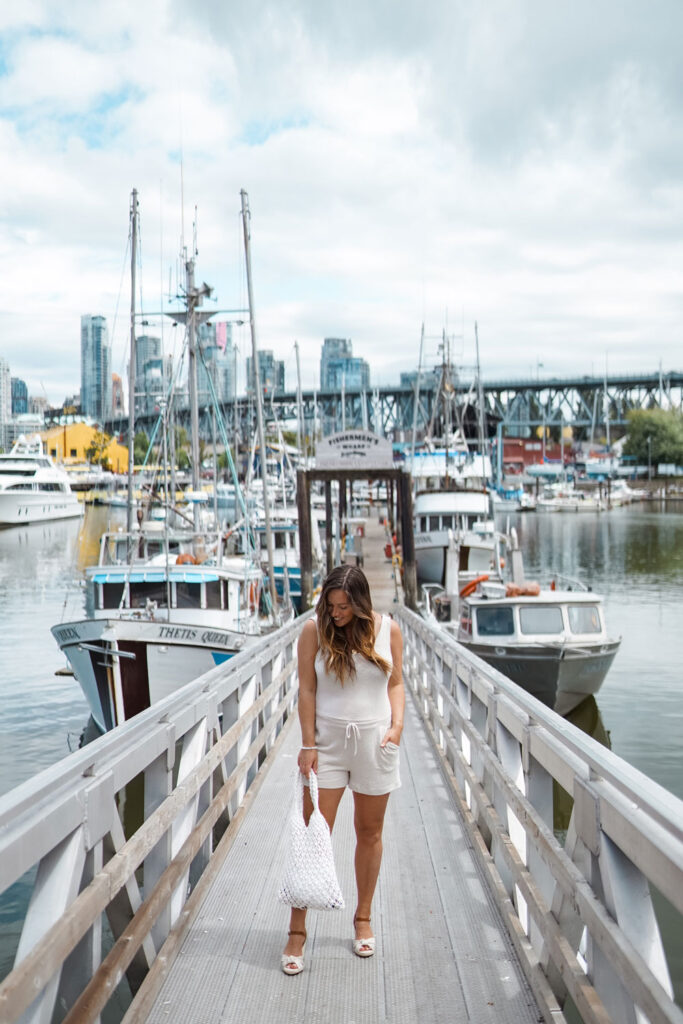 I've been wearing both these wedges and this rope tote on repeat lately as our temps rise—I love this bag for trips to the beach or errands, and while I'm trying to be really careful with footwear since I'm both pregnant and have scoliosis, wedges are one safe play (and also are super easy to walk in, key as I'm sure I'll start being thrown somewhat off balance as I get bigger and bigger).
---
A Comfy Tank Dress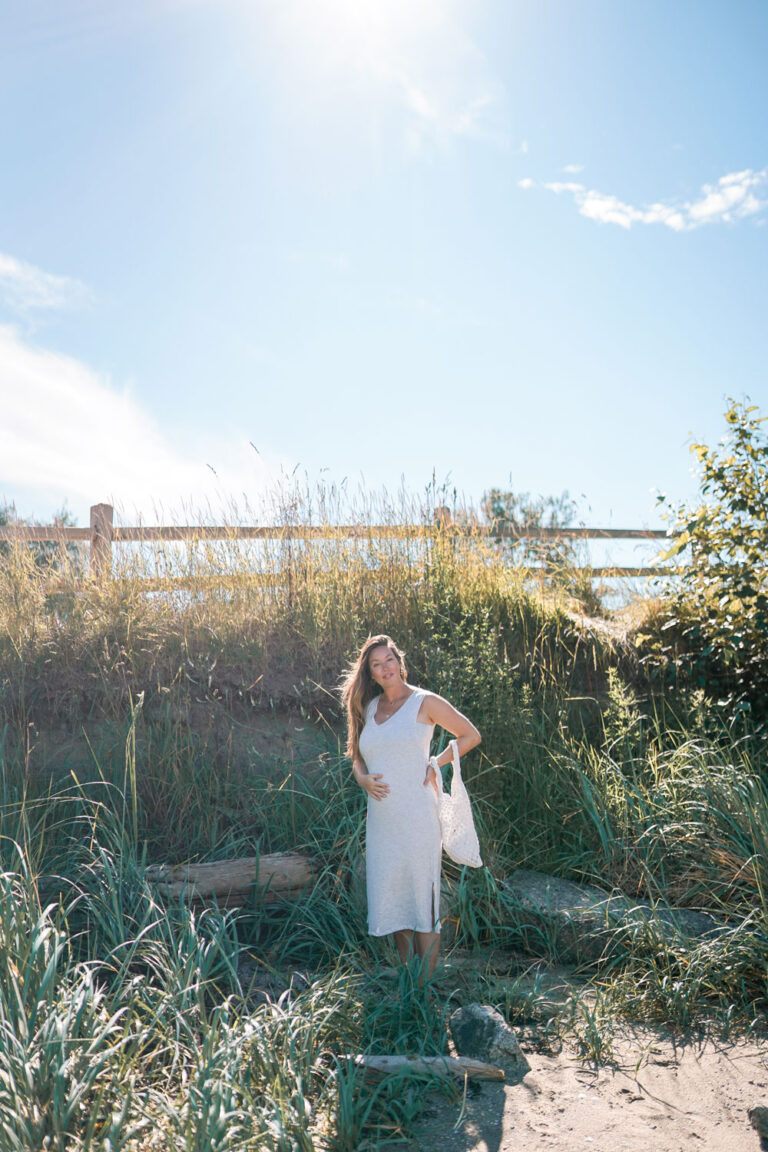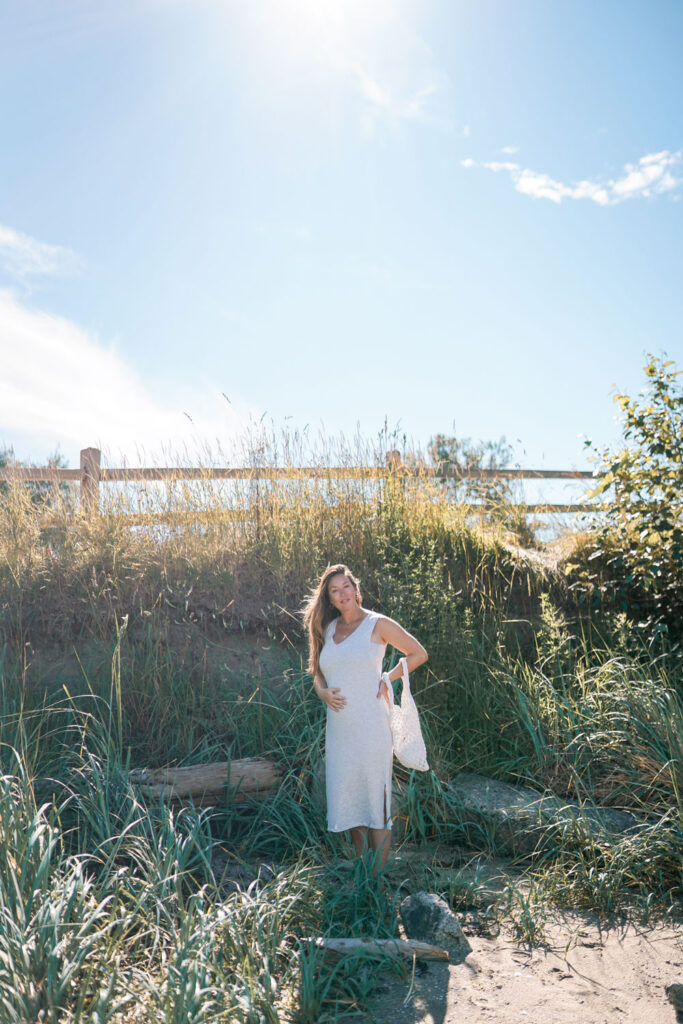 This V-neck tank dress is so beyond comfy I literally lazed about on the couch with it on and some slippers the other day! It has some stretch (again, key…feel like I'll sound like a broken record but pregnant or not and just seeking comfort, stretch is so key!) and its simple shape means that as I grow and my bump gets bigger, it will let my belly take centre stage. It's such a sleek, classic silhouette that makes it perfect for styling with other pieces or accessorizing.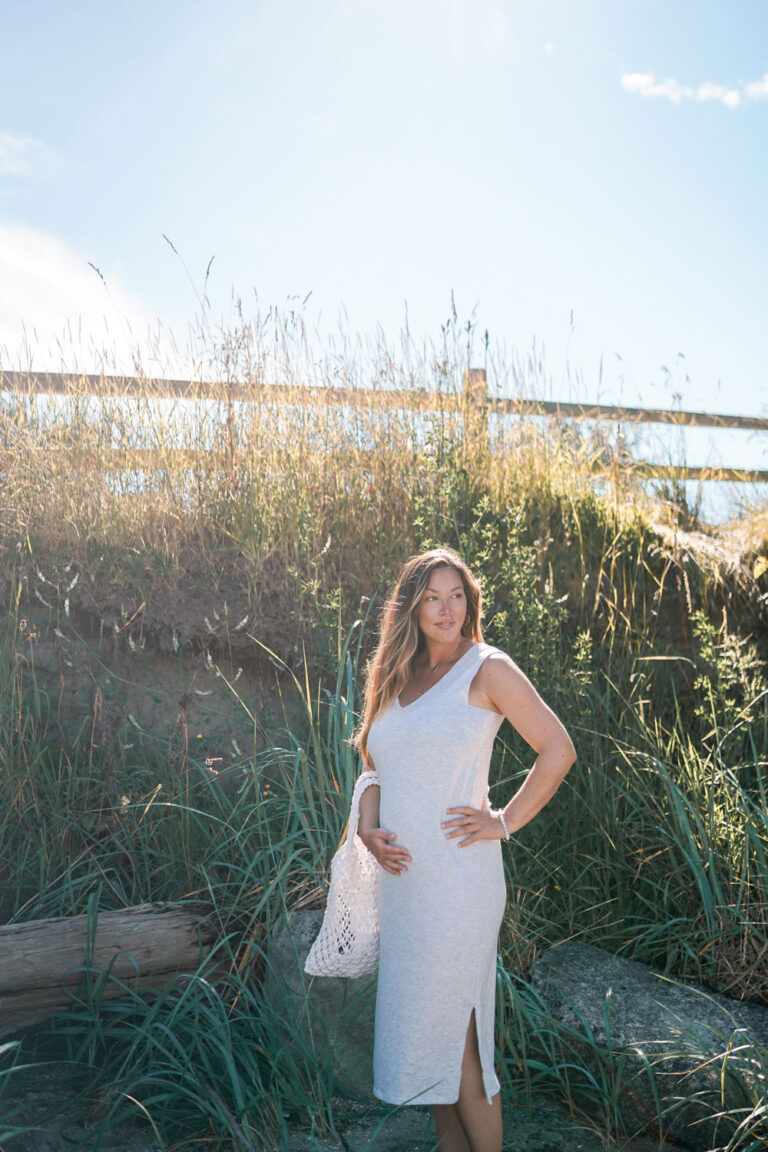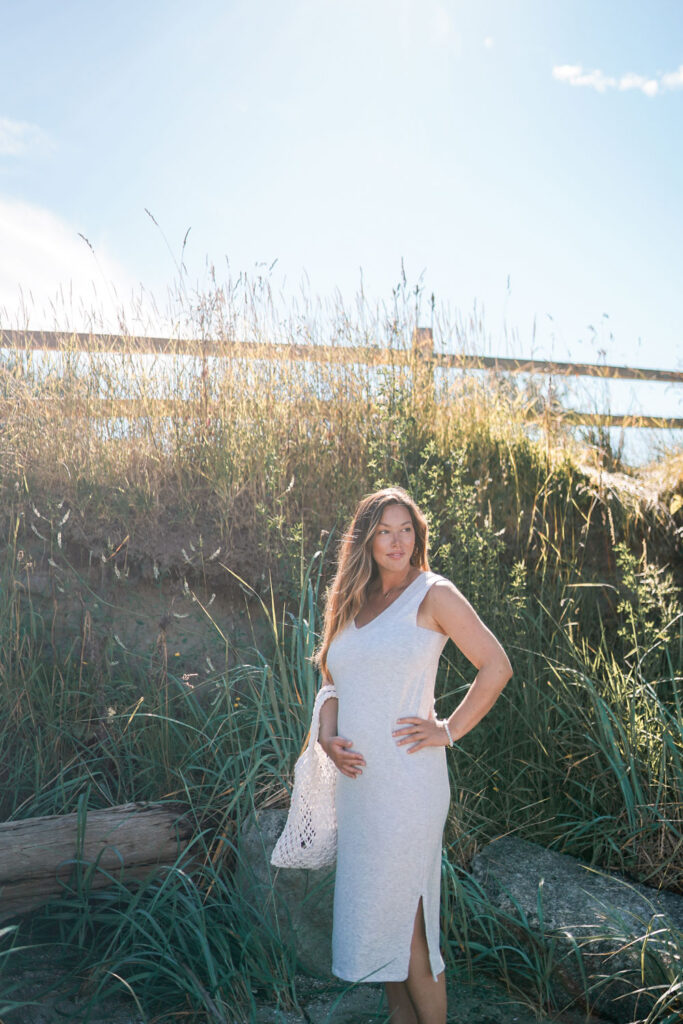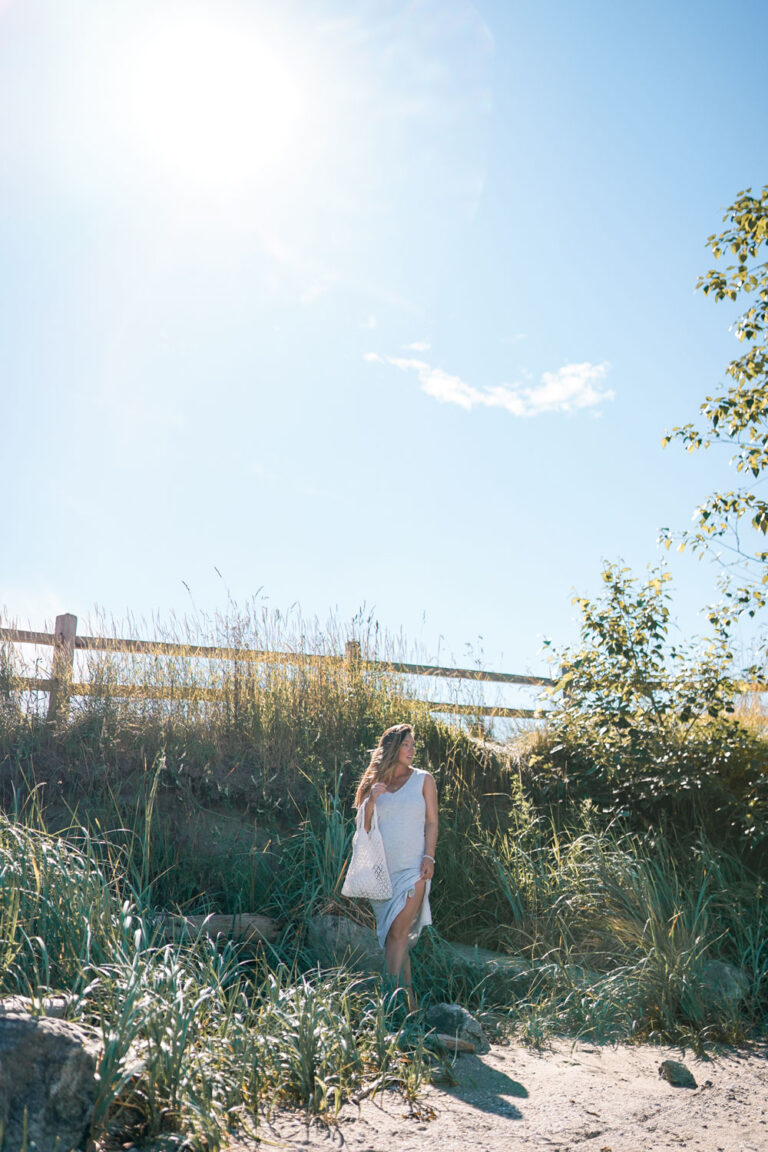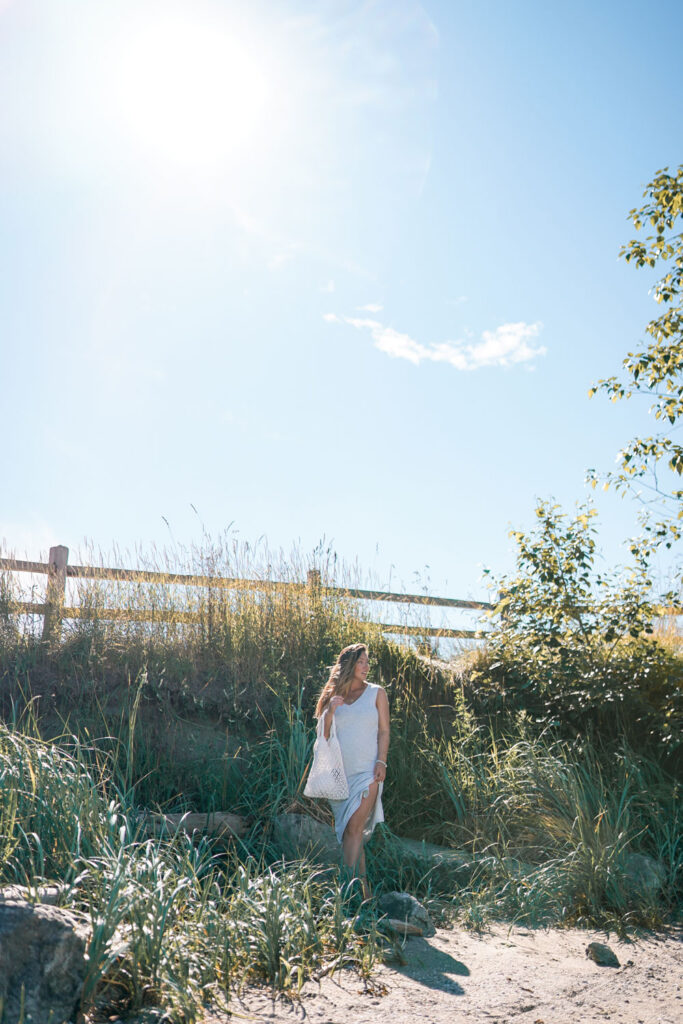 In my IGTV (sharing later today to my Instagram account), I styled this up with a braided belt and that same sweater pictured above with the romper, morphing it from a casual daytime look into something more pulled together and elegant! It's just such a good base piece. Again, worn here with that same bag—clearly obsessed!
---
A Boho Dress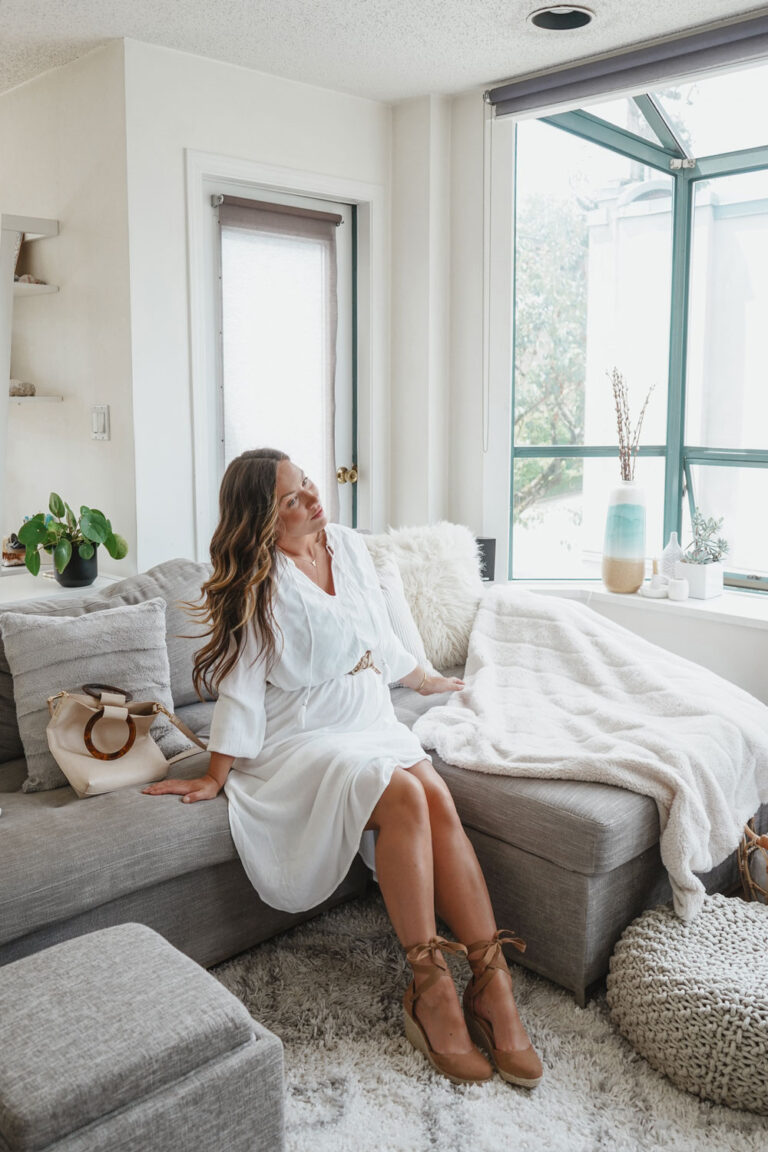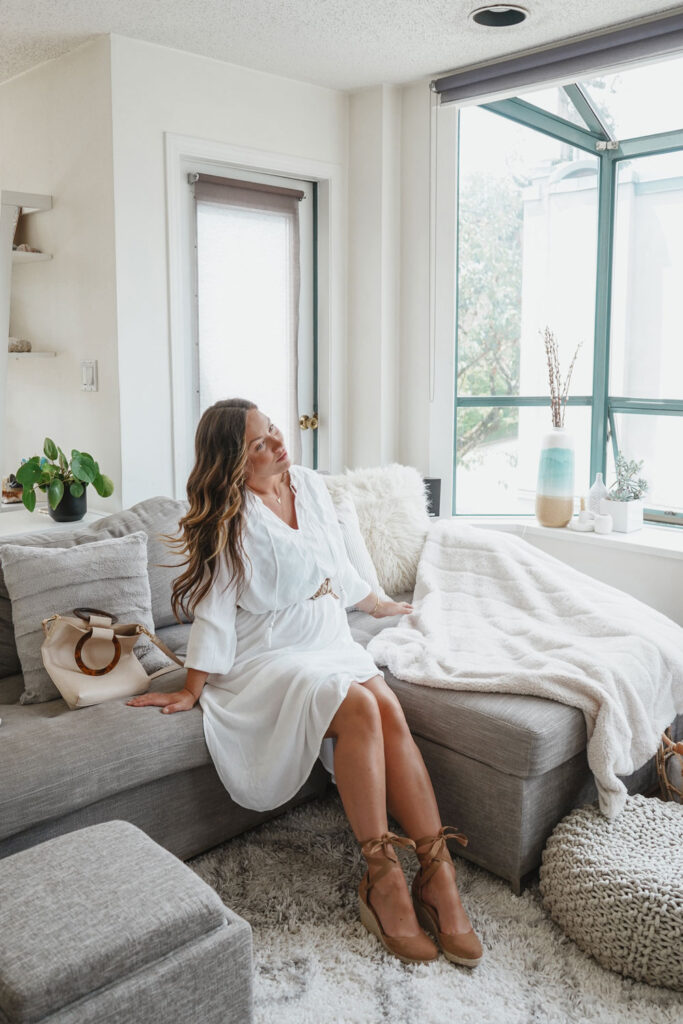 I love this neck-tie dress, it's so romantic and airy! A key thing to watch out for is an elasticized waist—I still technically have bit of my usual waist right now but especially since I'm carrying so high, wouldn't be surprised if I lose that further along the pregnancy (slash any day now). For the time being though, I can belt this gorge dress at my natural waist. As I get bigger, the elasticized waist will accommodate my growing belly perfectly and I can even position the waistline a bit higher, above my bump!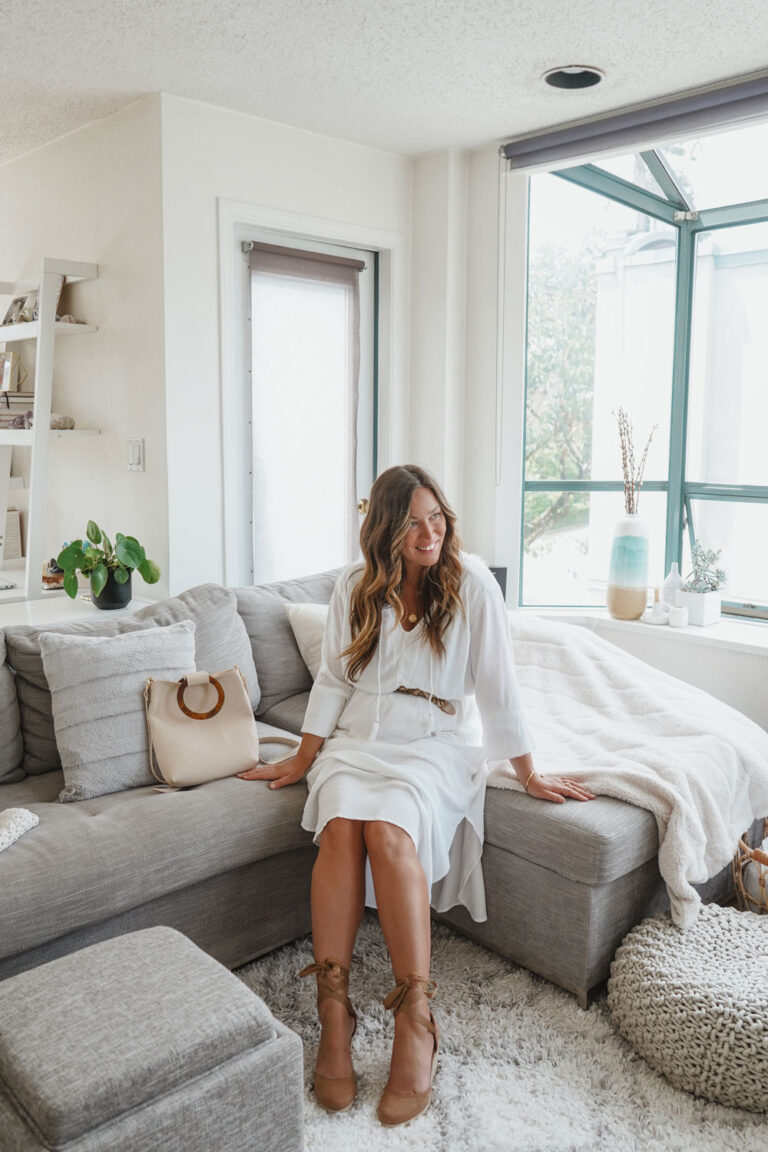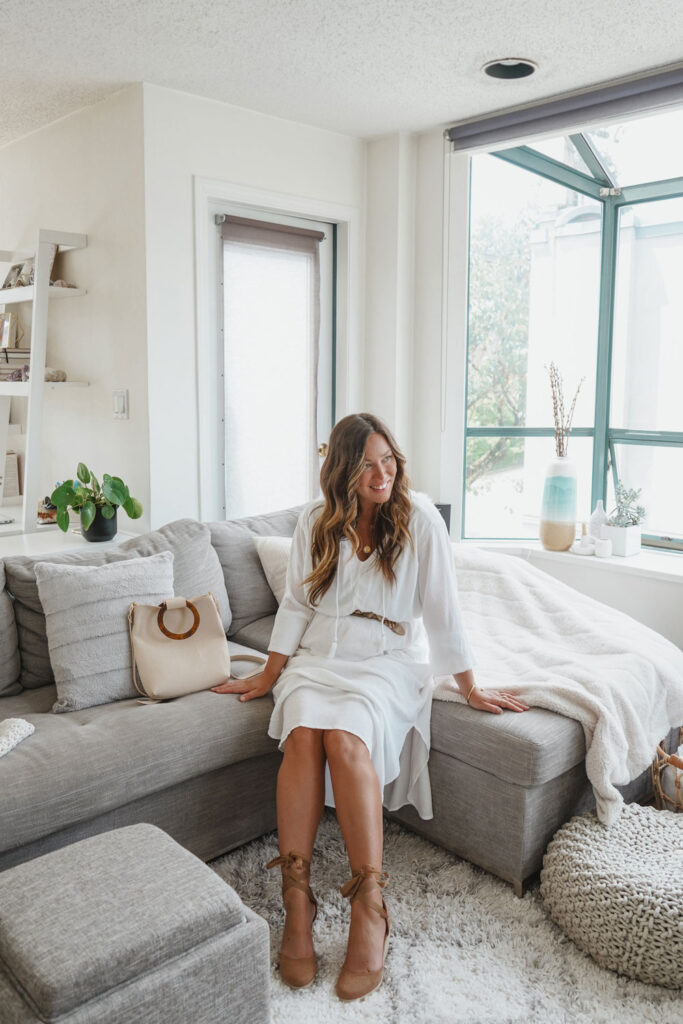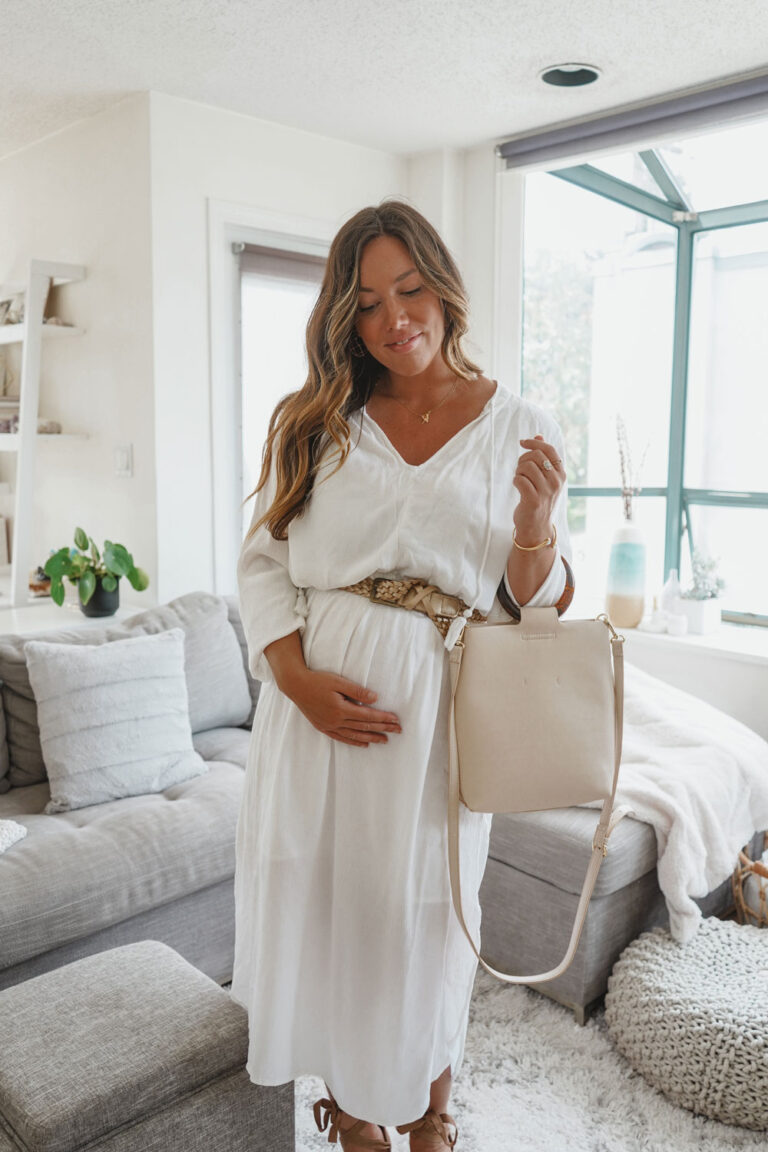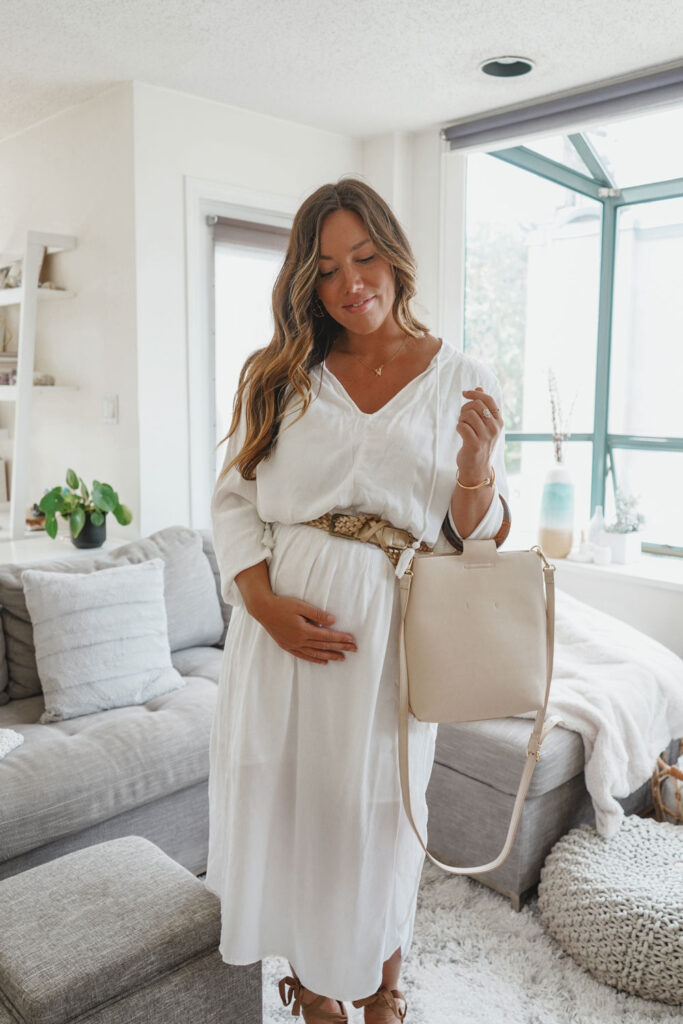 I have been obsessed with all things tortoise for some time now, so knew I needed this gorge cross-body bag from the first second I saw it. Given that I need to carry a snack pack with me at all times now, appreciate its surprisingly roomy silhouette, while of course still embodying that classic and effortless Joe Fresh style! I also am seriously in love with these beautiful shoes—also so comfy and the lace detail makes it the perfect addition to a romantic piece like this boho dress.
---
Linen Shorts + T-Shirt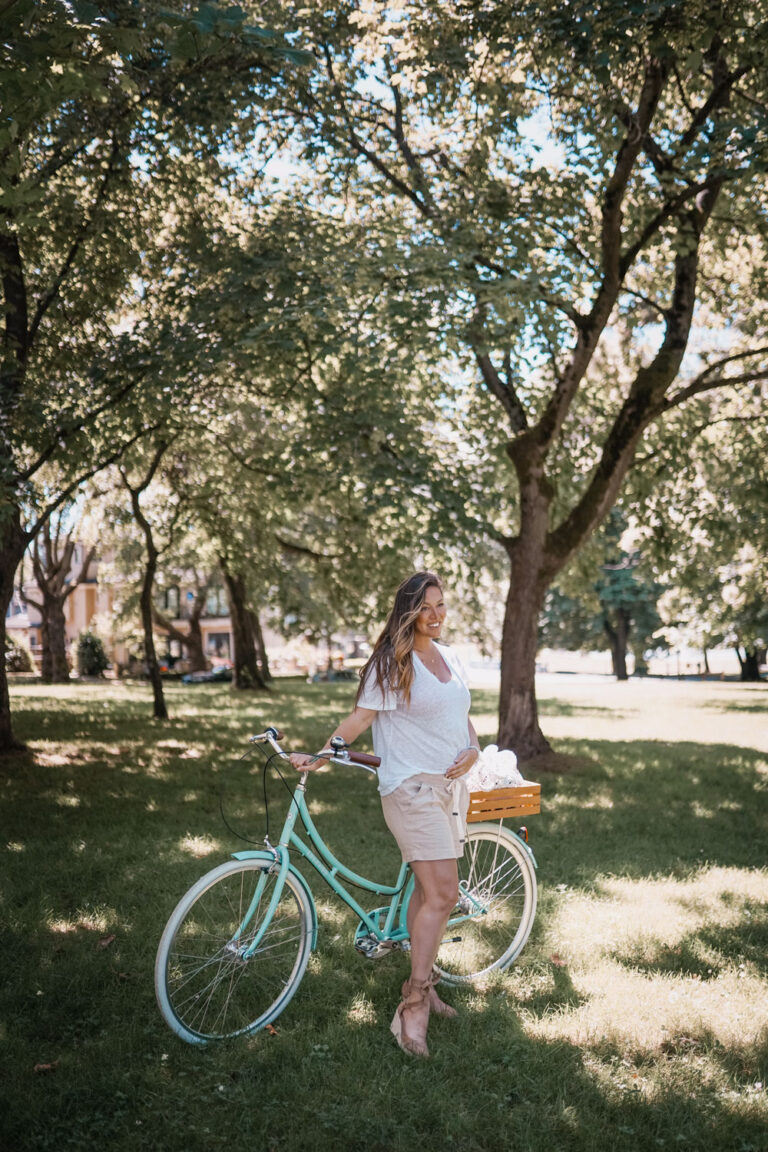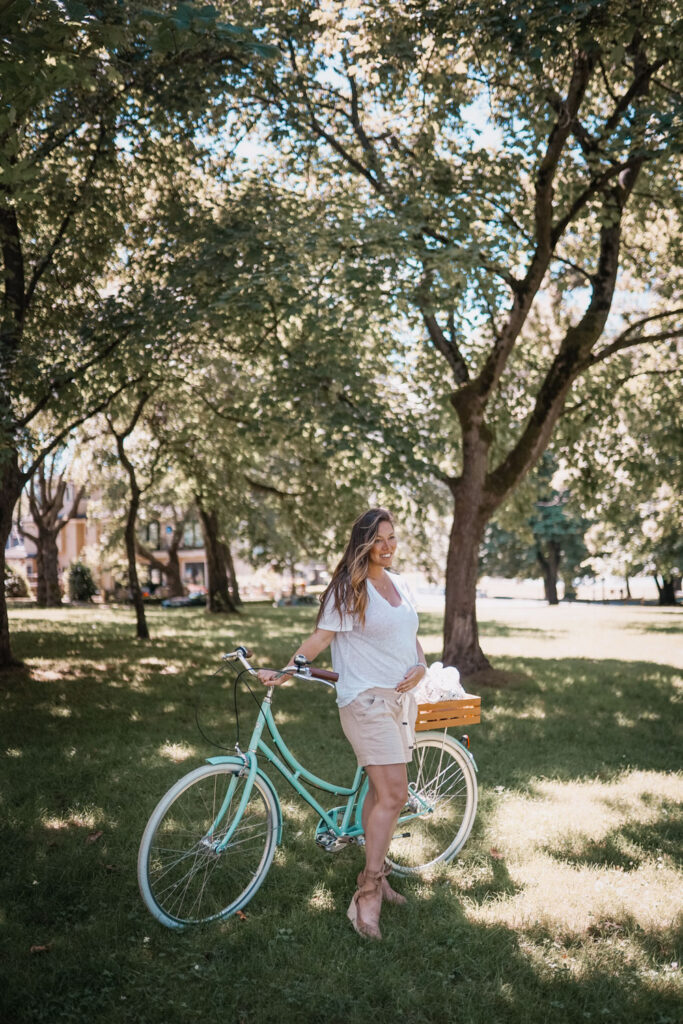 I've been supremely lazy and haven't even gotten a band or expander for my usual shorts…I've honestly just been pretty happy with all my elasticized waist pieces that I've just been living in those over this summer so far! These gorgeous shorts are beyond versatile. There is a lot of stretch in the waistband so the stretch along with the drawstring ensures that I can grow into these over the next few months (crazy to think that October is now technically just "a few months" away!).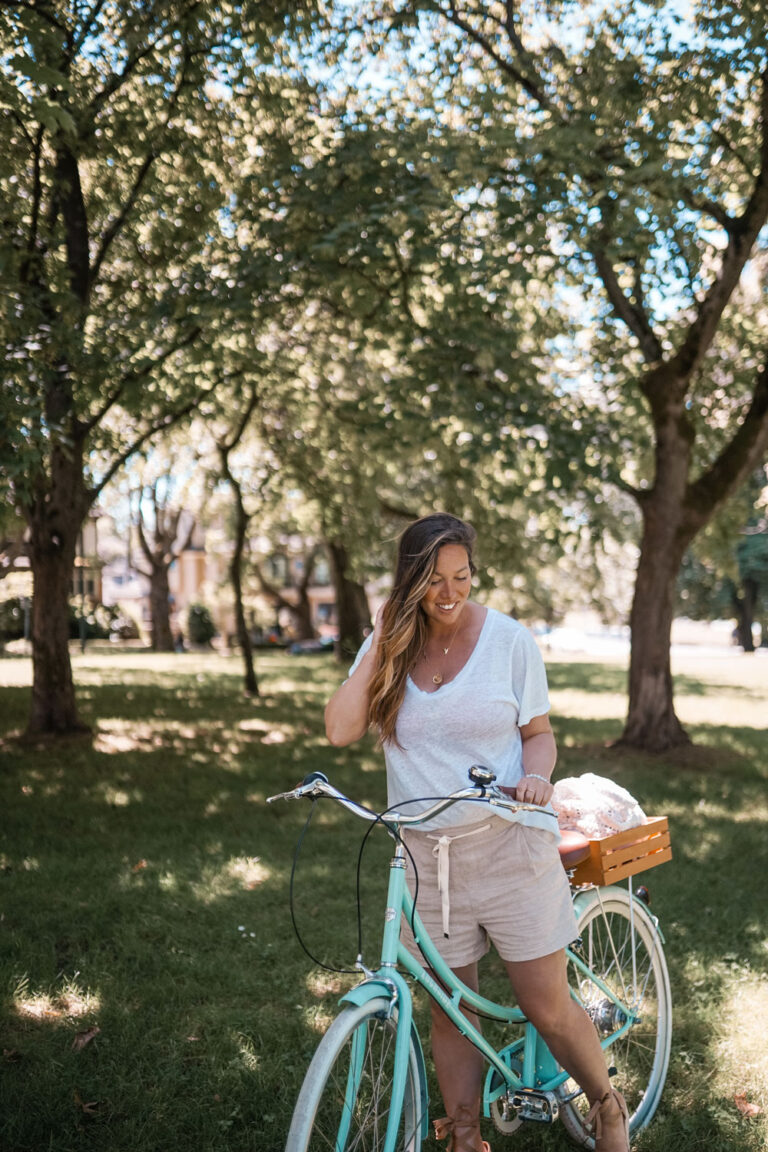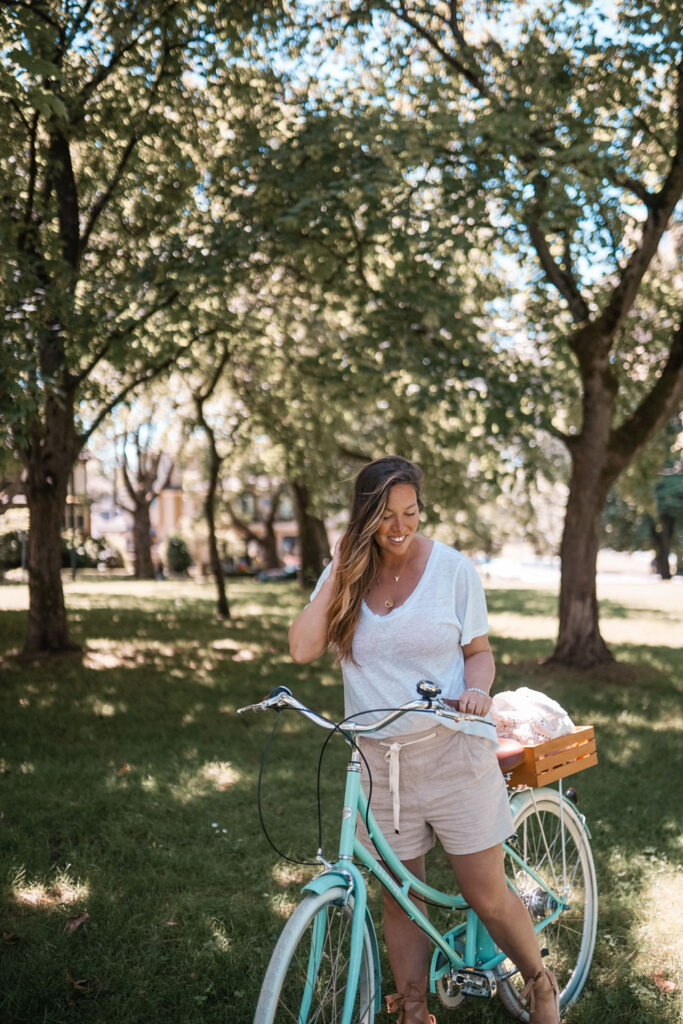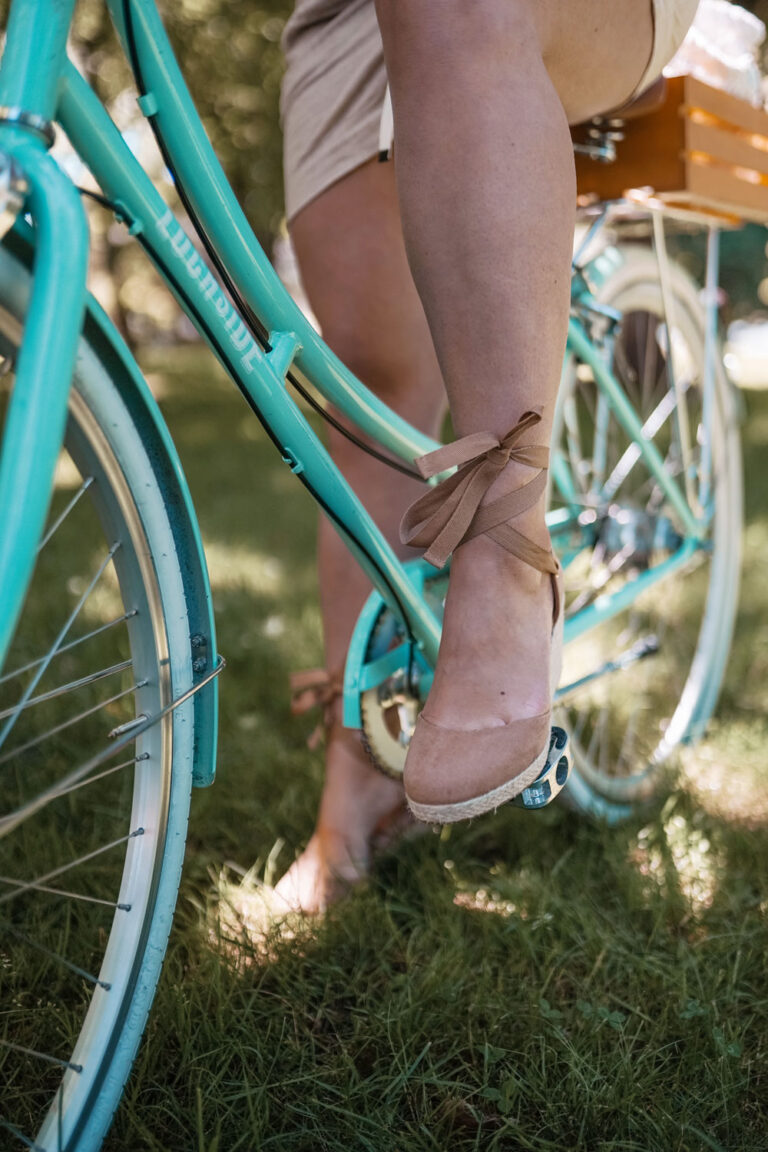 You can wear them high-waisted if you're not pregnant or earlier on in your pregnancy, and then just wriggle them down as you get bigger to allow your bump to come out on top! They're literally beyond comfy and such a classic piece, shocked I didn't have a great pair of linen shorts in my closet before this! What I love is that even if I'm back to my usual size next summer, thanks to the drawstrings in all of these pieces, it's so easy to just nip back in to my waist.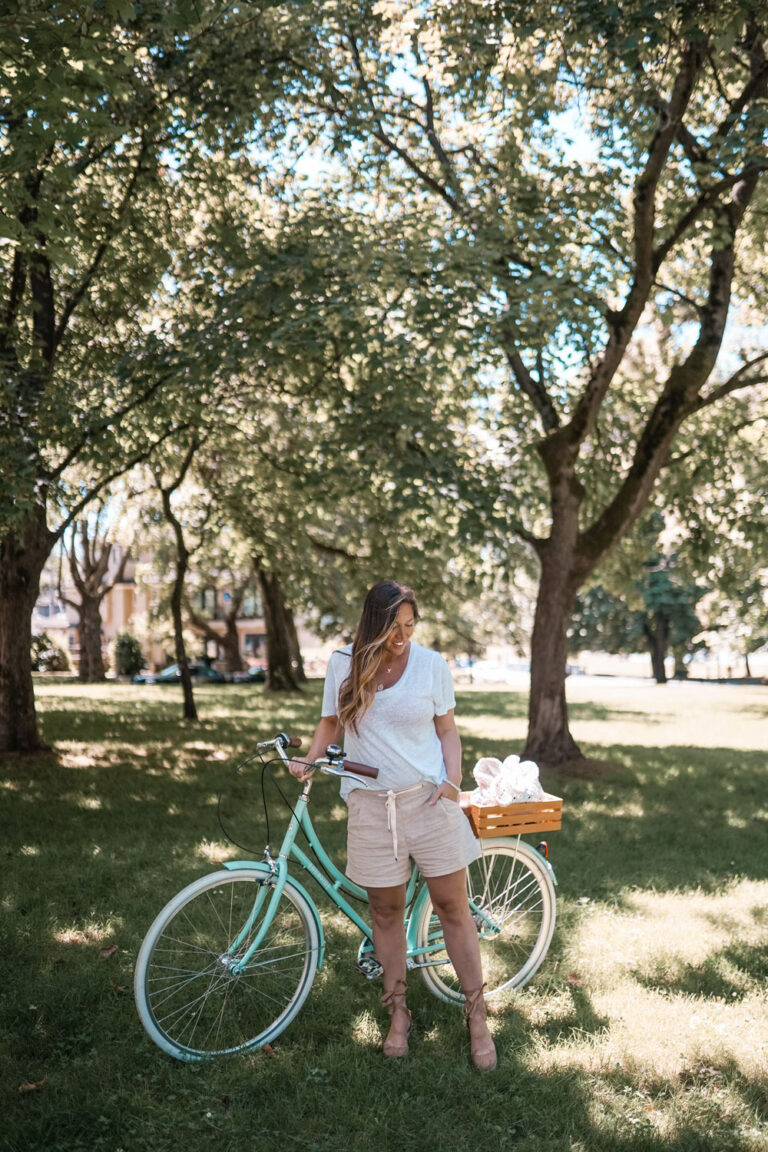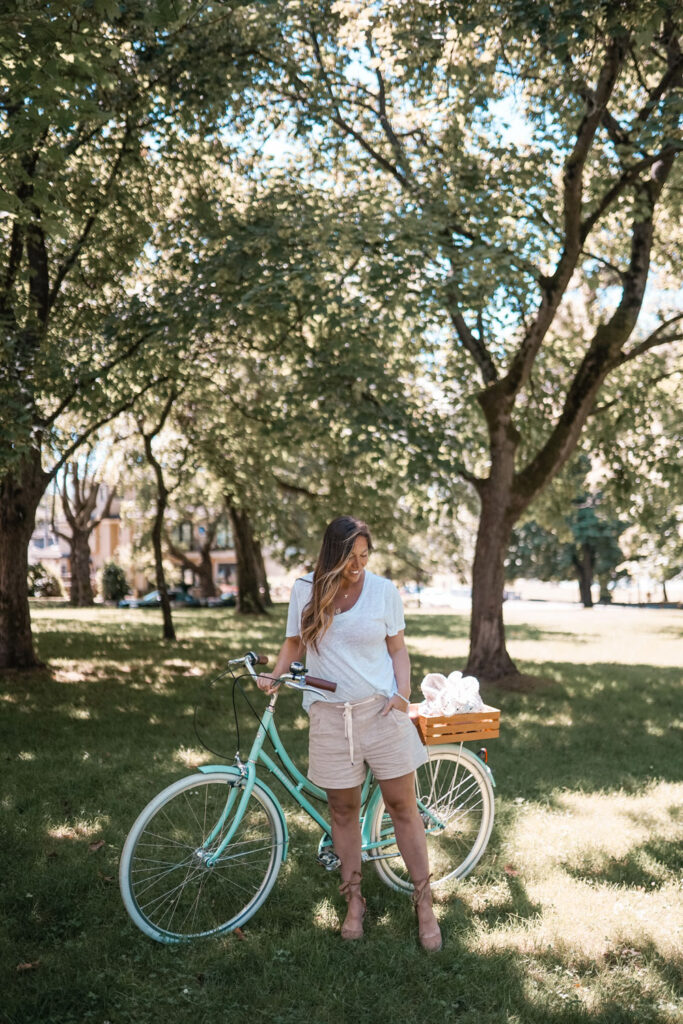 I was really surprised in doing an appraisal of my wardrobe how few tops I have that extend beyond my navel (seriously, why do I have so many crop tops?), so stocking up on essentials in the tops department like longer tanks and T-shirts has been key since my hourglass figure is going on temporary hiatus! This linen T-shirt has quickly become a fave, it's just such a perfect silhouette, is breezy, comfy and chic. Stocking up in more colours for sure.
---
A Trapeze or A-Line Dress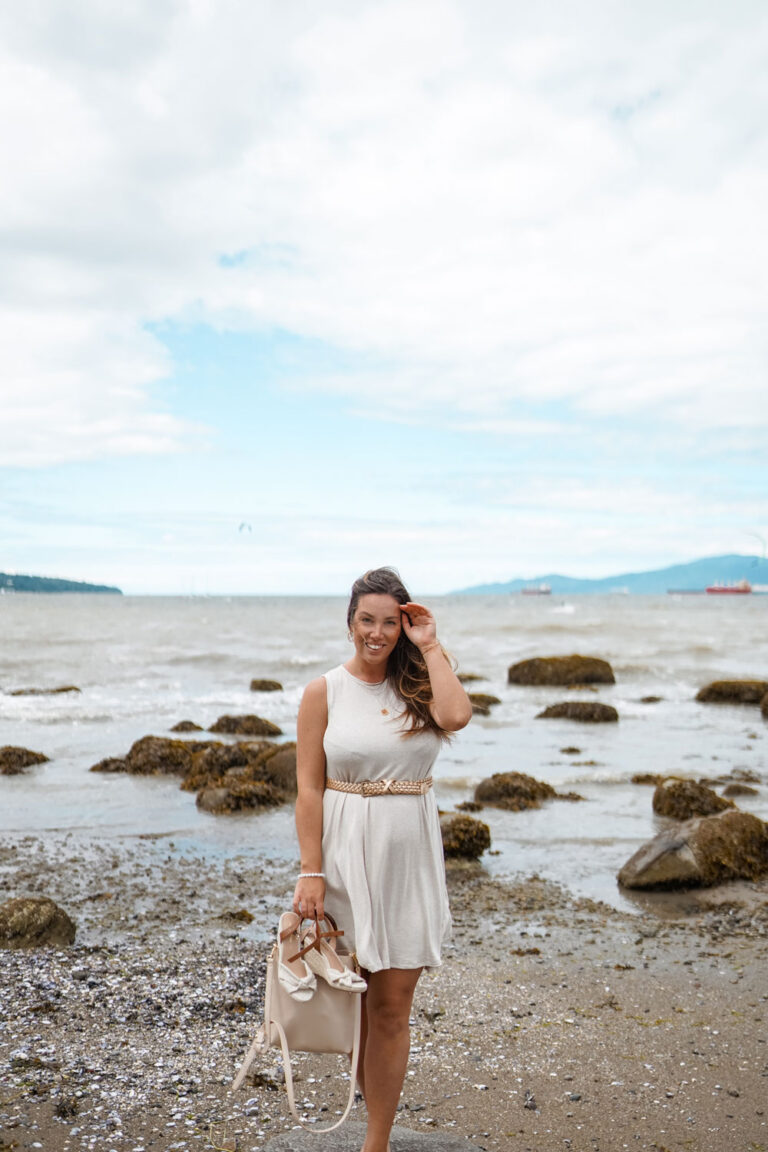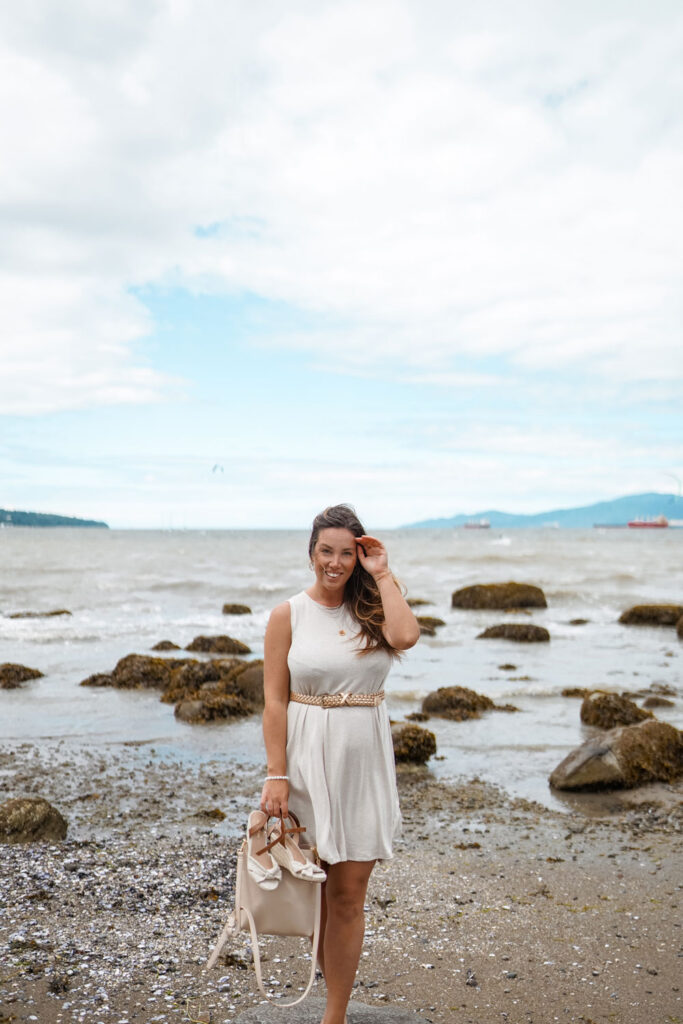 First of all, the material of this tank dress allows for so much stretch or give which has been essential not even for my bump, but for my chest! I was hoping that I'd be spared a growing chest since I was already so big to begin with (a 30F pre-pregnancy, so no stranger to back pain), but nope, they decided to blow up too. I'm still fitting in most of my bras, but definitely feel a noticeable change in that area and noticed my clothes fitting more snugly across my chest very early on into my pregnancy. Having pieces that aren't too restrictive is key for that fact alone, let alone my growing bump!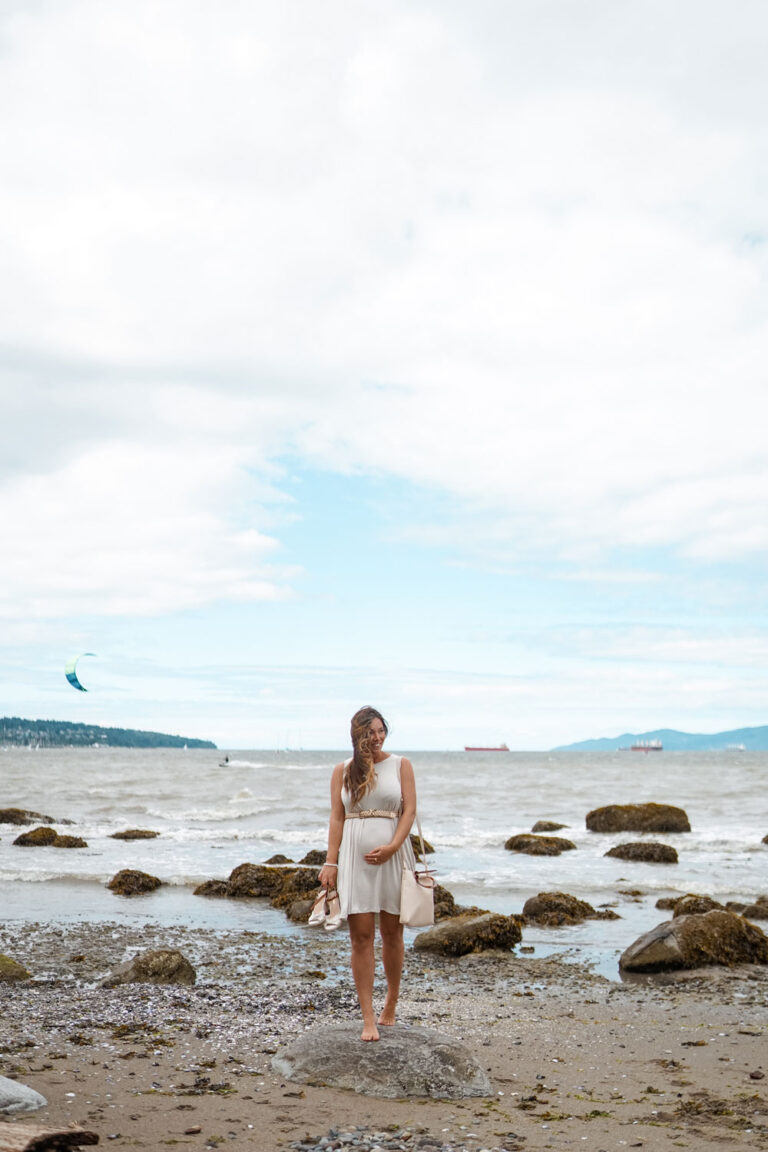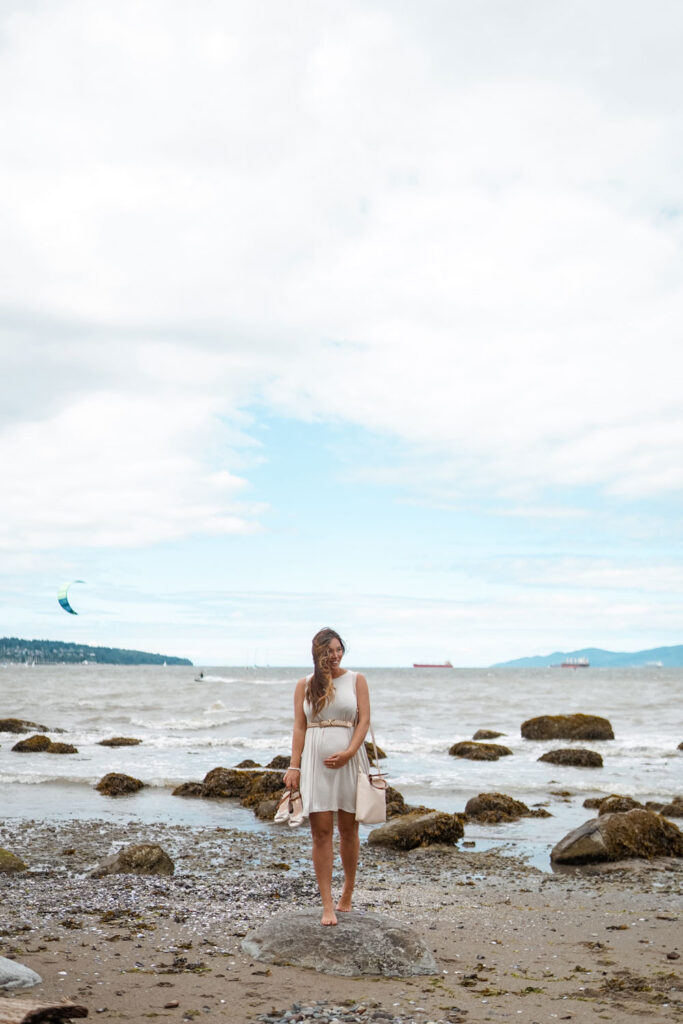 But speaking of the bump, I love that this dress' breezy silhouette is going to make for comfortable growing all summer long. For now, I'm nipping in with a belt at my natural waist, though you can not only move the belt to a higher point as your bump grows, but forego it altogether for max comfort down the road! Loving this gorgeous braided belt, it goes so beautifully with all the soft neutral tones I've chosen (loving all the sand, white, nude tones Joe Fresh has currently), and that gorge nude bag with tortoise detailing comes out again!
---
A Striped T-Shirt Dress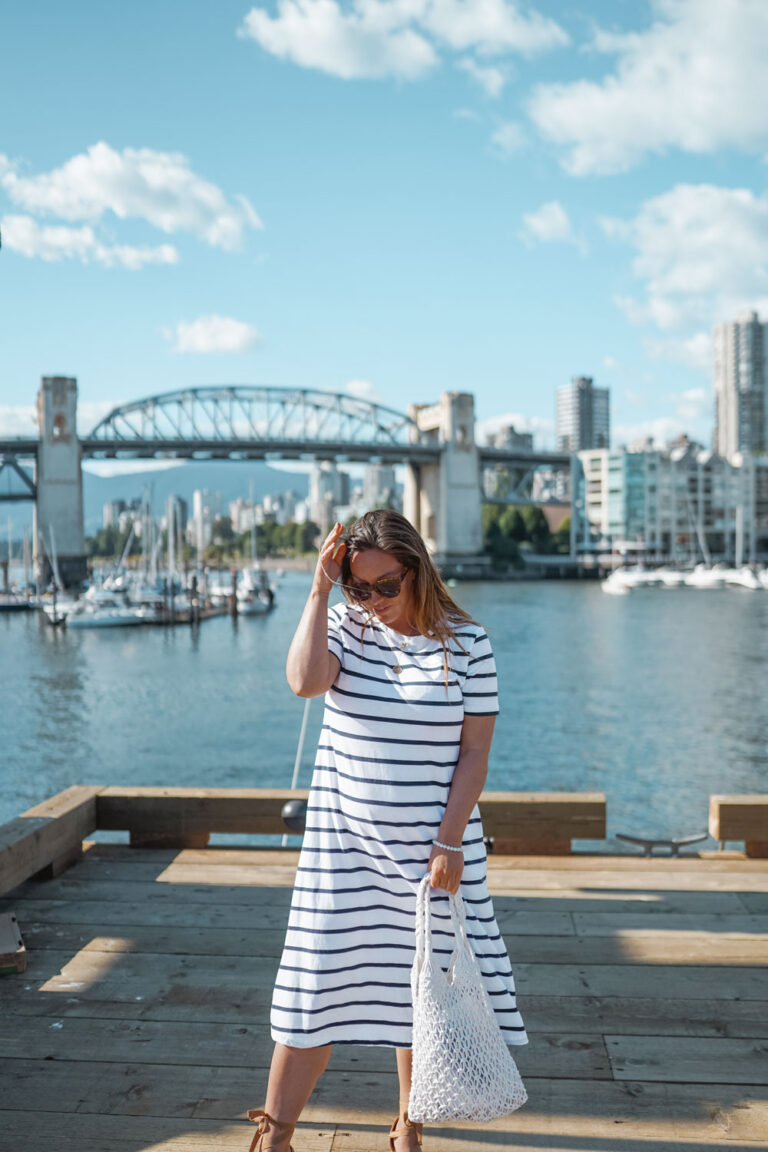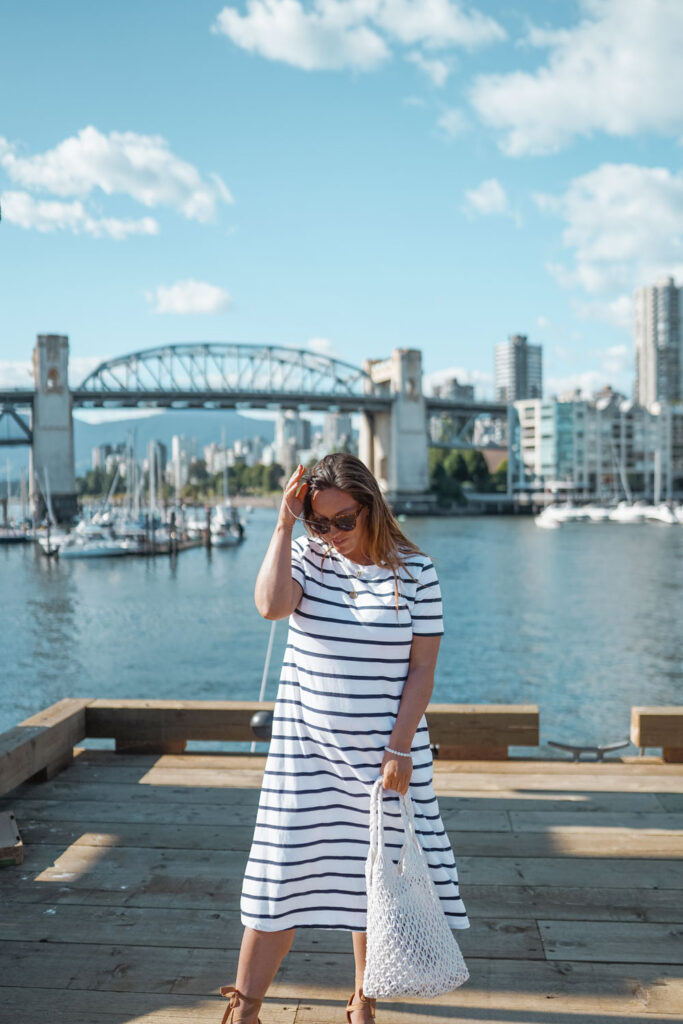 There's something about stripes and summer that just goes together so perfectly. What looks better against a blue sky or the ocean or lake? I love that this T-shirt dress gives me so much room through my waist, but it (like all the other pieces) can easily get nipped in for a more figure-defining silhouette whether you're not pregnant, earlier on or even want to highlight your bump by wearing your belt above your belly!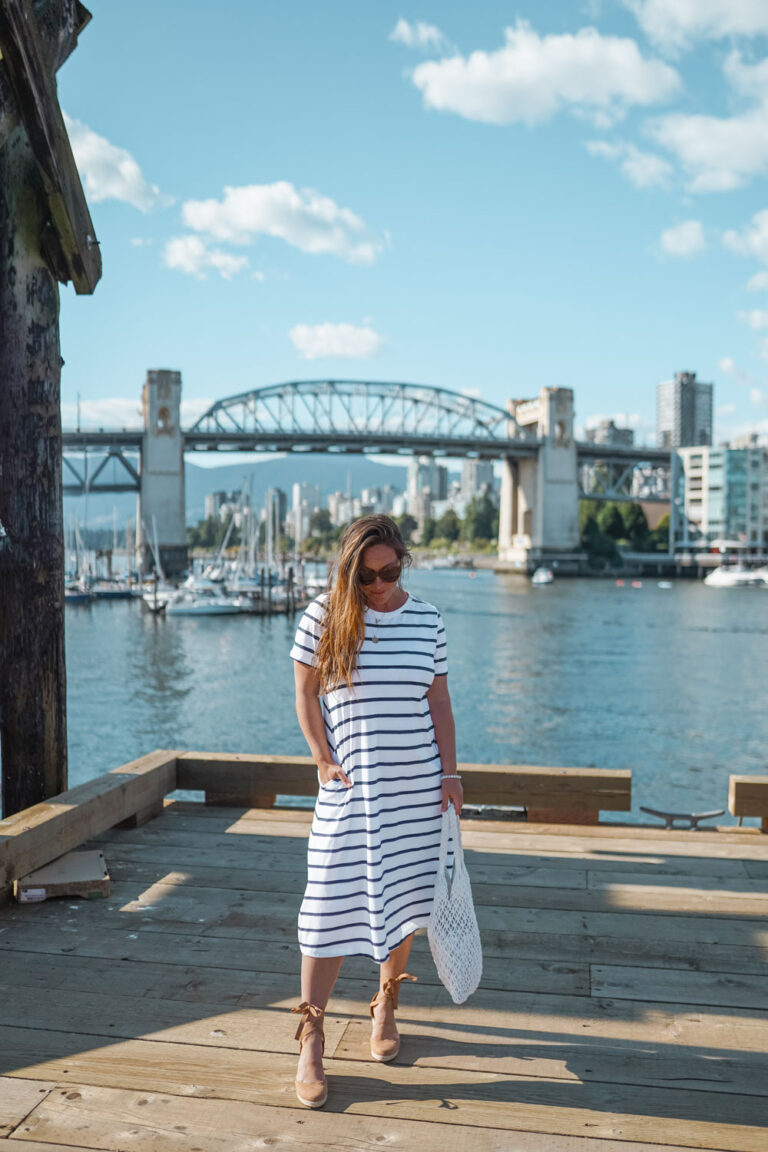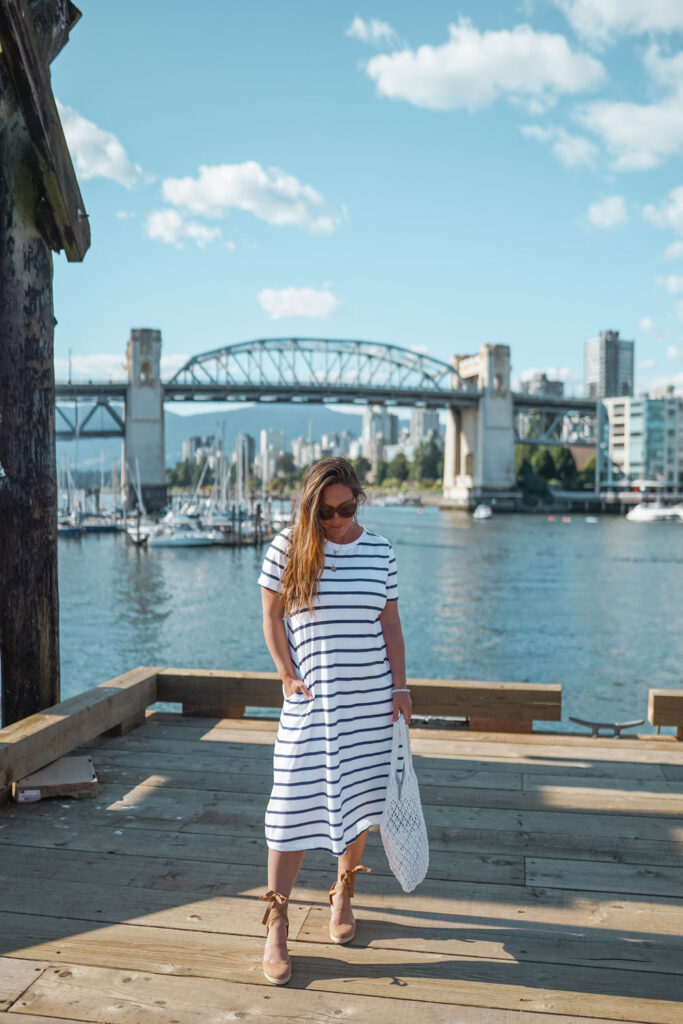 I had to wear these gorgeous espadrilles again, they are so beautiful. Both the shoes featured in this post (link to the other wedges again here) are so, so comfy—other than our "baby bash" (crossing my fingers for it still happening later this summer or in September), all other weddings and the like have been cancelled, so my need to dress up is a bit more limited than in summers past. Having said that, I know for sure that I have two amazing and comfortable options, because there is no chance I'm going to add to my hip or back pain by wearing uncomfortable heels at this point! These are both beyond comfy.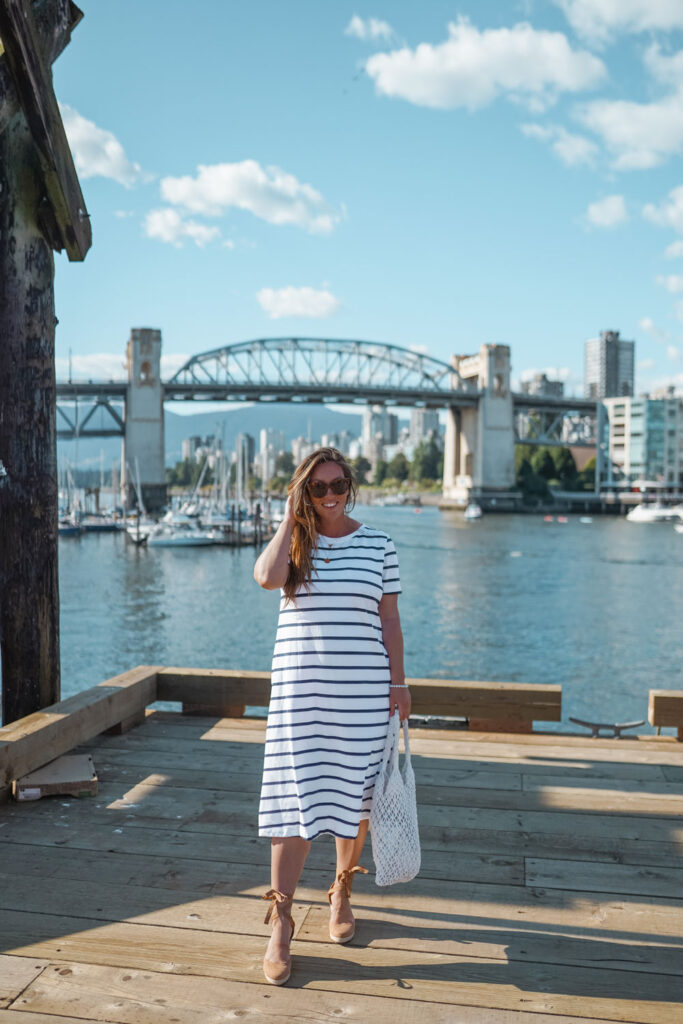 Just to recap, if you're pregnant or planning for in the future, here are some ways to make non-maternity clothes work for you: look for breezy silhouettes (like a relaxed T-shirt dress, trapeze or A-line silhouette, etc), ensure pieces have stretch, opt for elasticized waistbands and if there is any cinching, make sure it's via a drawstring so that you have lots of room to grow (and also to cinch back in after baby!). Of course, these are all just things to watch out for if you want comfy pieces period! There is nothing I dislike more in the summer than restrictive or limiting clothes as it is, so always opt for comfortable pieces as is!
Thank you so much to Joe Fresh for partnering with me for this post—discover more of Joe Fresh's amazing summer style here, their new collection is seriously so beautiful!
This post was created in partnership with Joe Fresh but all opinions are my own