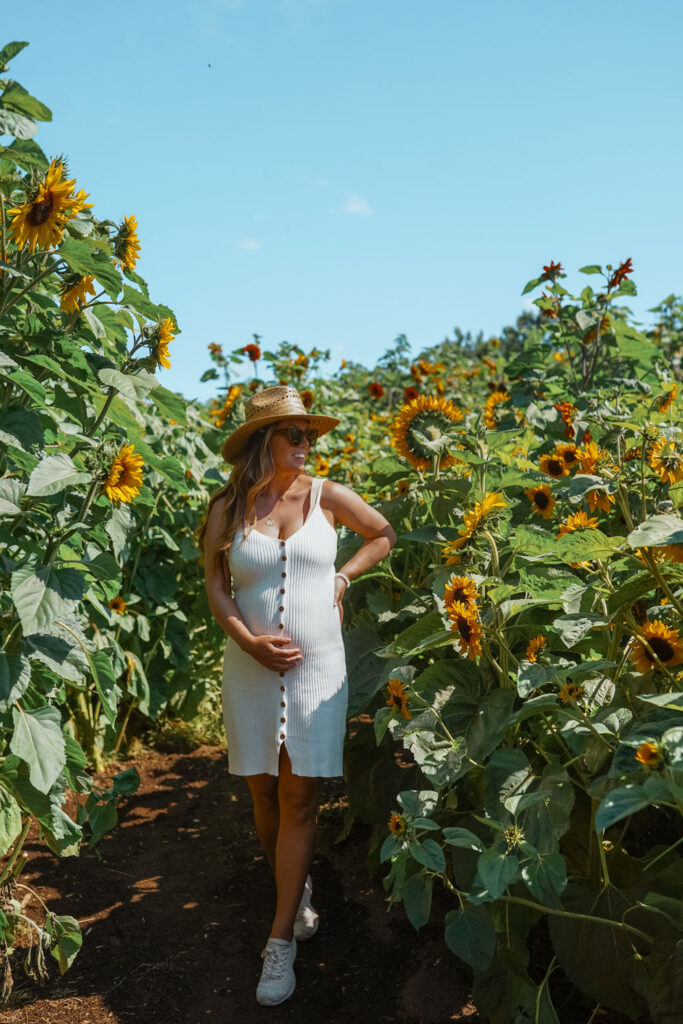 A couple weeks ago I had my last and final little getaway with some of my best pals, on a great little overnight trip from the city! Being a local, sometimes you take for granted how much not only Vancouver has to offer, but how much diversity you have by literally just pointing your car in one direction and taking off a few hours out of the city. Whether it's Whistler (probably our most-frequented local go-to), Squamish, any of the ferry island destinations (Victoria, Bowen Island, Tofino, etc) or the Sunshine Coast, there are so many gorgeous places just a short drive away from Vancouver. One that I've only experienced in very recent years is just east of the city—the Fraser Valley area!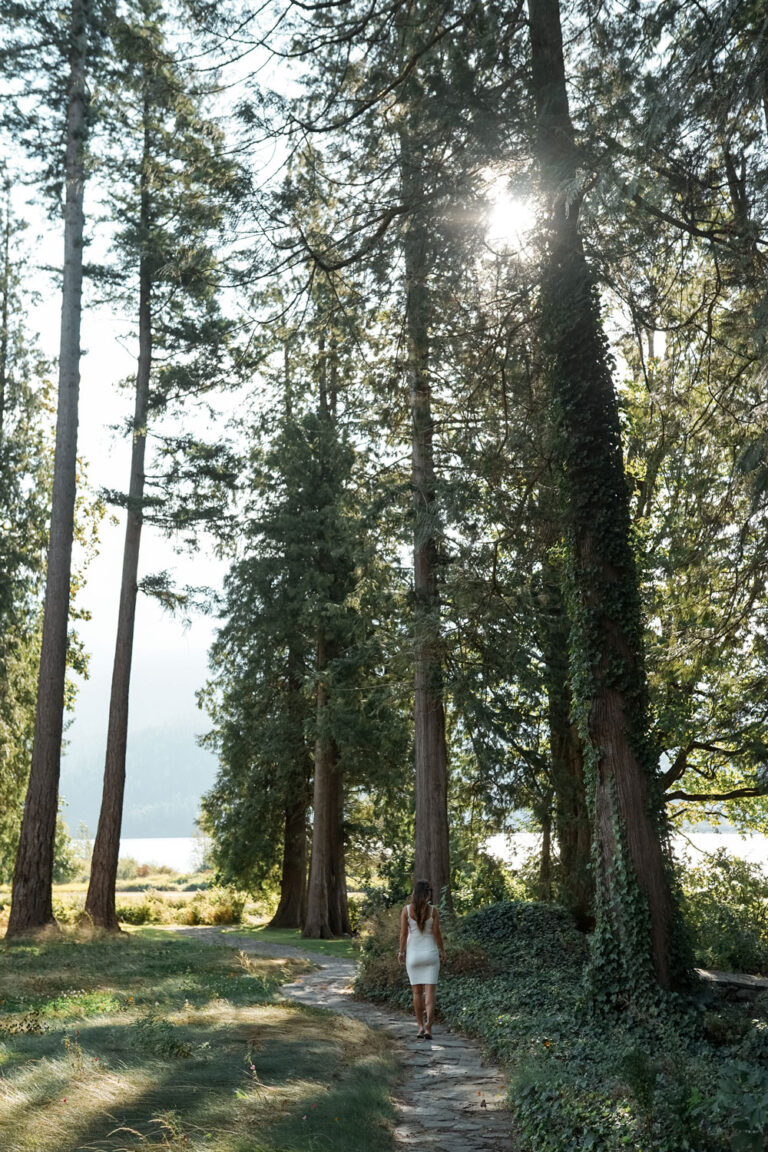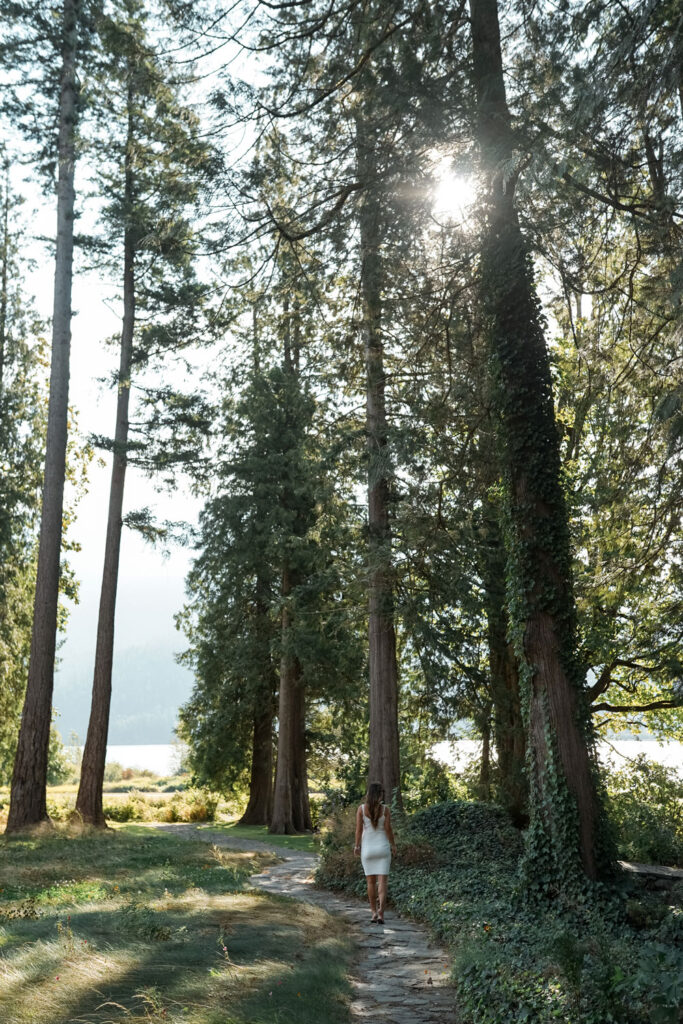 Growing up on the North Shore, because my parents had both gone to UBC, most of our go-to weekend activities outside of our own hood of Lynn Valley were kind of concentrated around Kitsilano since that was where they spent so much time and still had a lot of friends, which incidentally is right near where Matt and I live (and certainly where we spend a ton of our time—we're just in Fairview near Granville Island, so Kits is right next to us and where we have most of our fave cafes, restaurants, etc). Obviously, for our parents it'd be a pain to not only contend with the notoriously terrible North Shore traffic, but to then deal with the traffic into the Fraser Valley for just a day trip, so other than going into the area for our annual Christmas tree cut-down I had almost no experience of the area except for any sports meets I had. I've got to credit my girl Alicia because she was the first to kind of tour me around when we'd first gone to the Abbotsford Tulip Festival and schooled me on all the different amazing places, and I couldn't believe how much I'd been missing out on!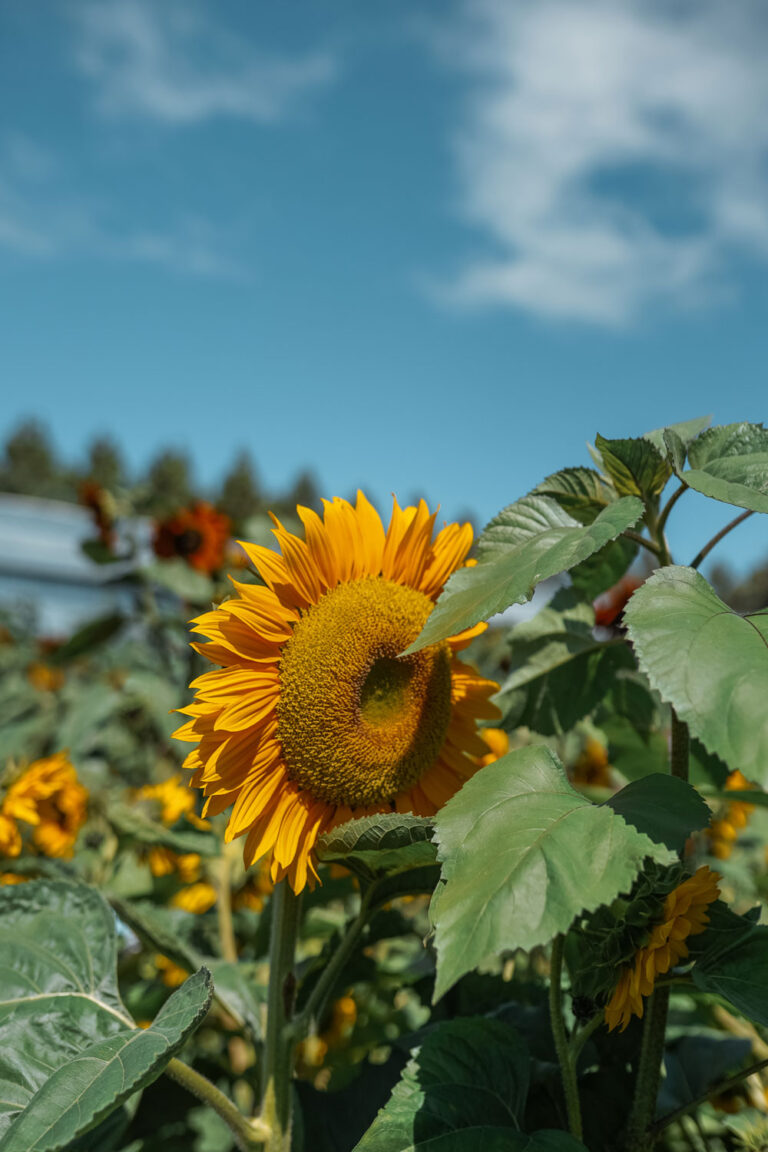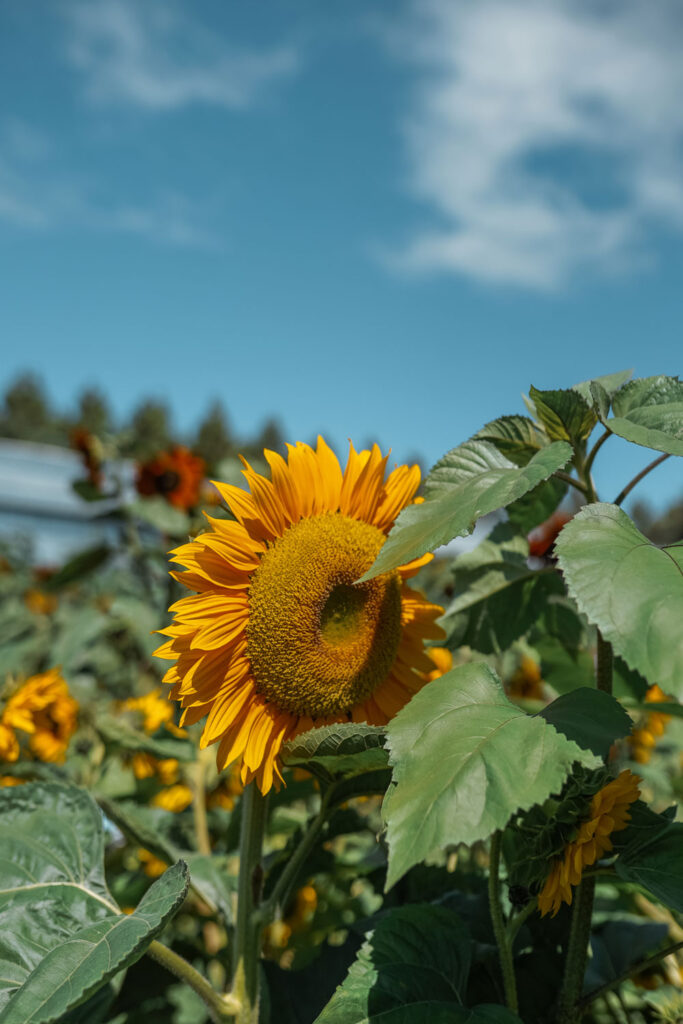 Since then, I've made a point of trying to get out for day trips, whether that's in the Fraser Valley or elsewhere. I love Fort Langley (Gilmore Girl fans will all agree it's like Stars Hollow come to life), do some of my best shopping in Abbotsford and have been loving exploring Chilliwack more. So when local travel eased up earlier this summer (though we have to keep an eye on that with current numbers, but obviously did this all with every precaution!) and I had a chance to visit the Harrison Mills area with a stopover in Abbotsford on the way home to soak in the sunflowers, I jumped at the chance to do a very safe and quick last trip with my girlfriends (after our Rockies adventure, quite literally the week before!).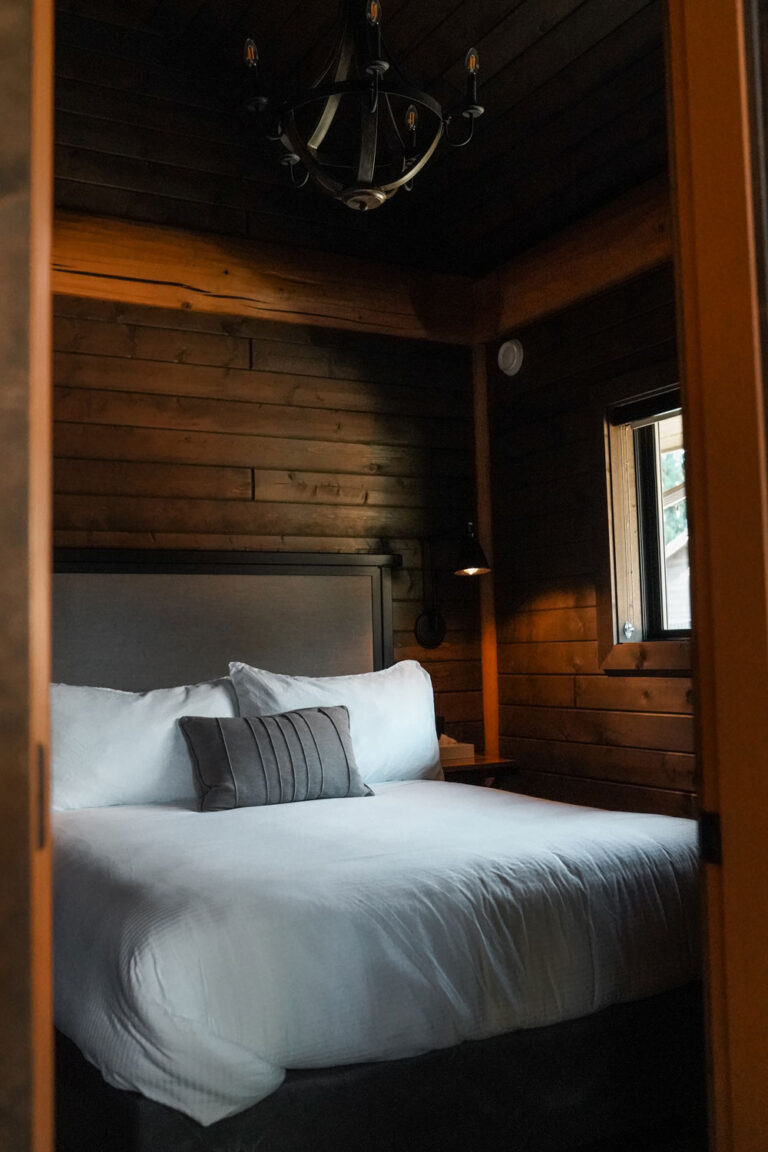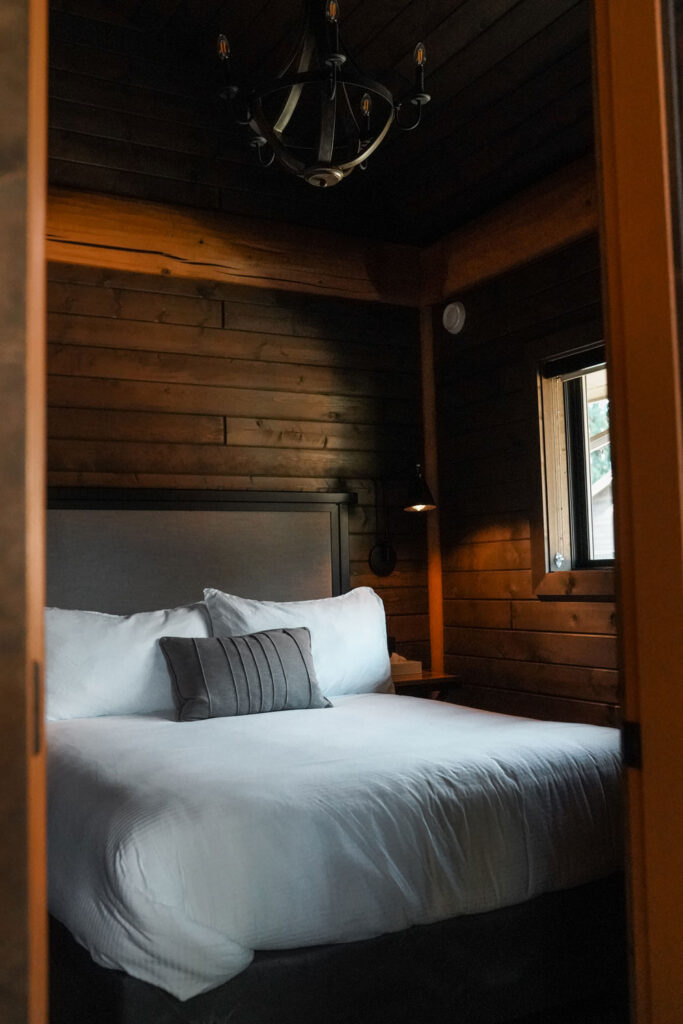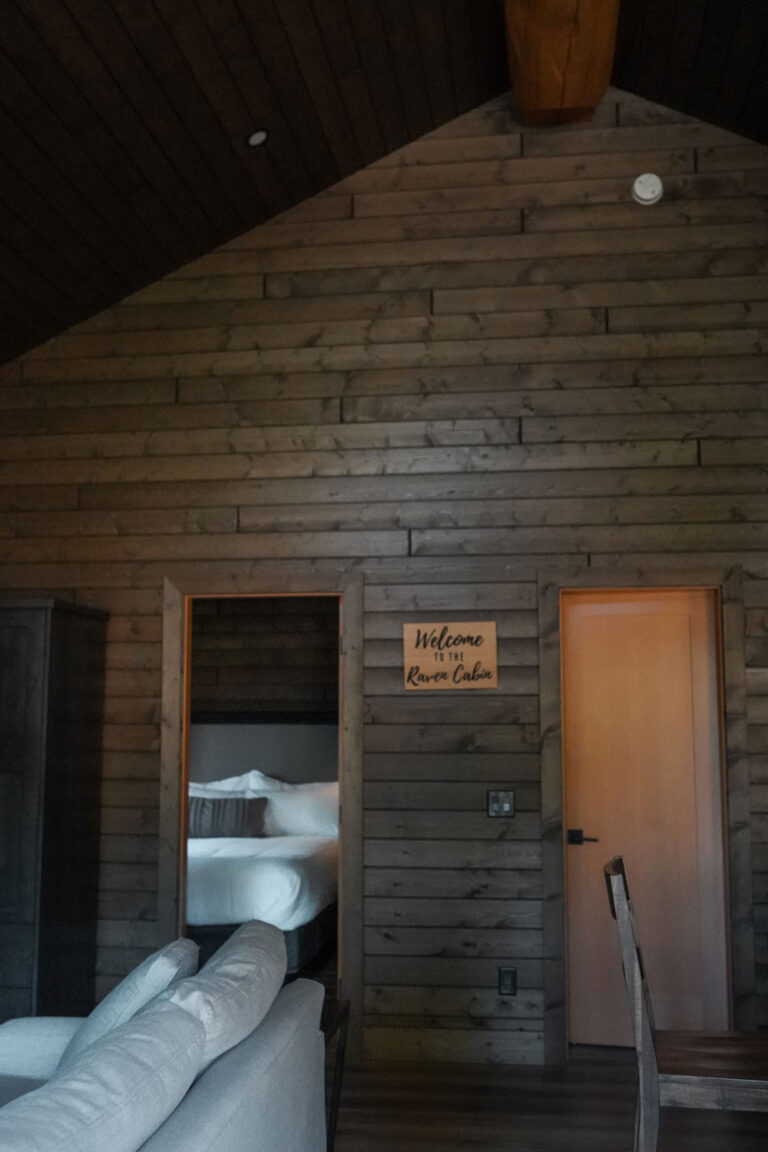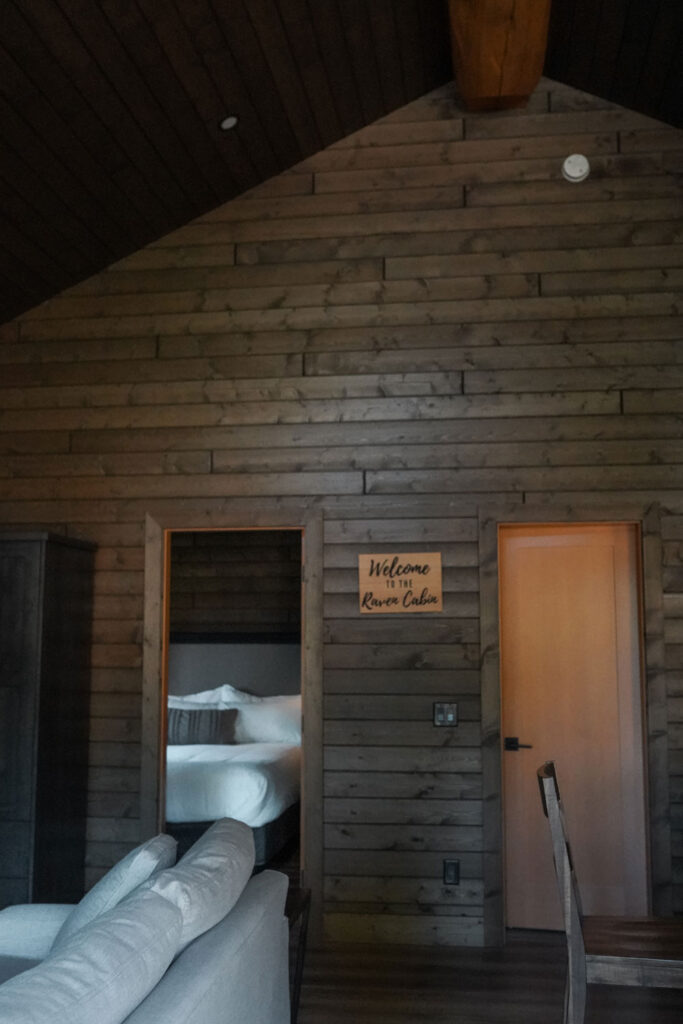 I've never visited the Harrison Mills area (well, that I can remember…as my mum has pointed out recently, a lot of the places I visit for the "first time" I actually have been to as a kid, but I blame that on the multiple head injuries I've had, especially the field hockey ball to the head…my longterm memory is horrendous) and was super excited to experience Rowena's Inn on the River, a gorgeous resort with the Sandpiper golf resort attached to it. Whether you're a golf fan or not (I'm in the latter group), it's such a relaxing and beautiful place to unwind, with the beautiful Harrison River rolling in front!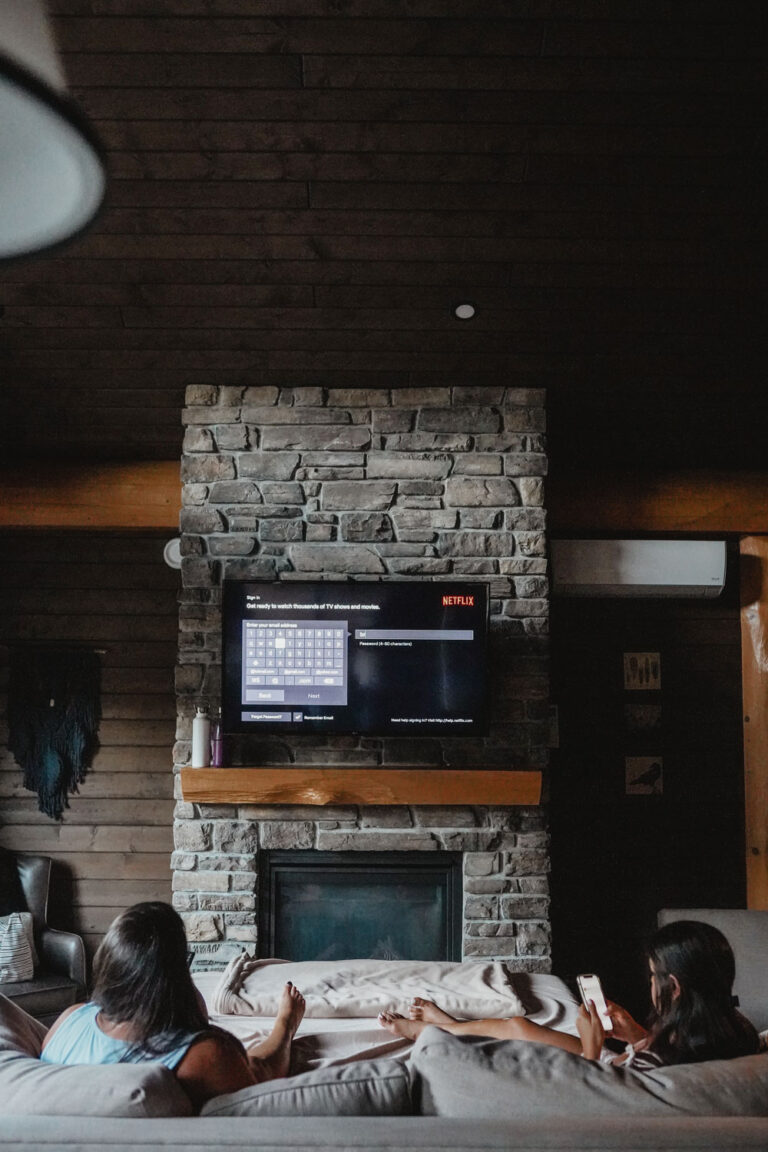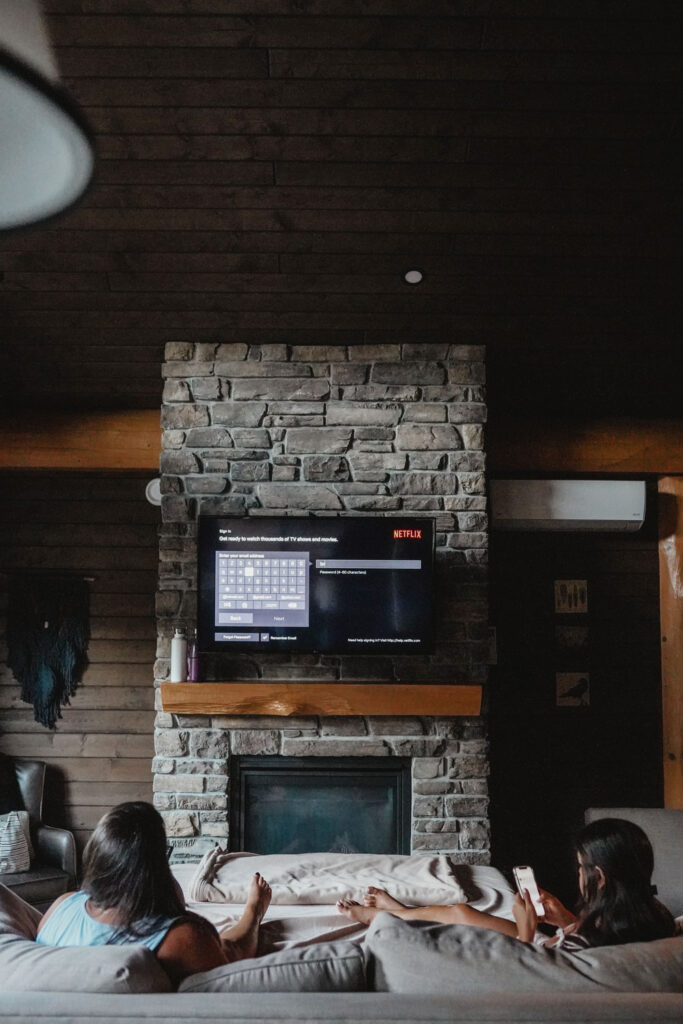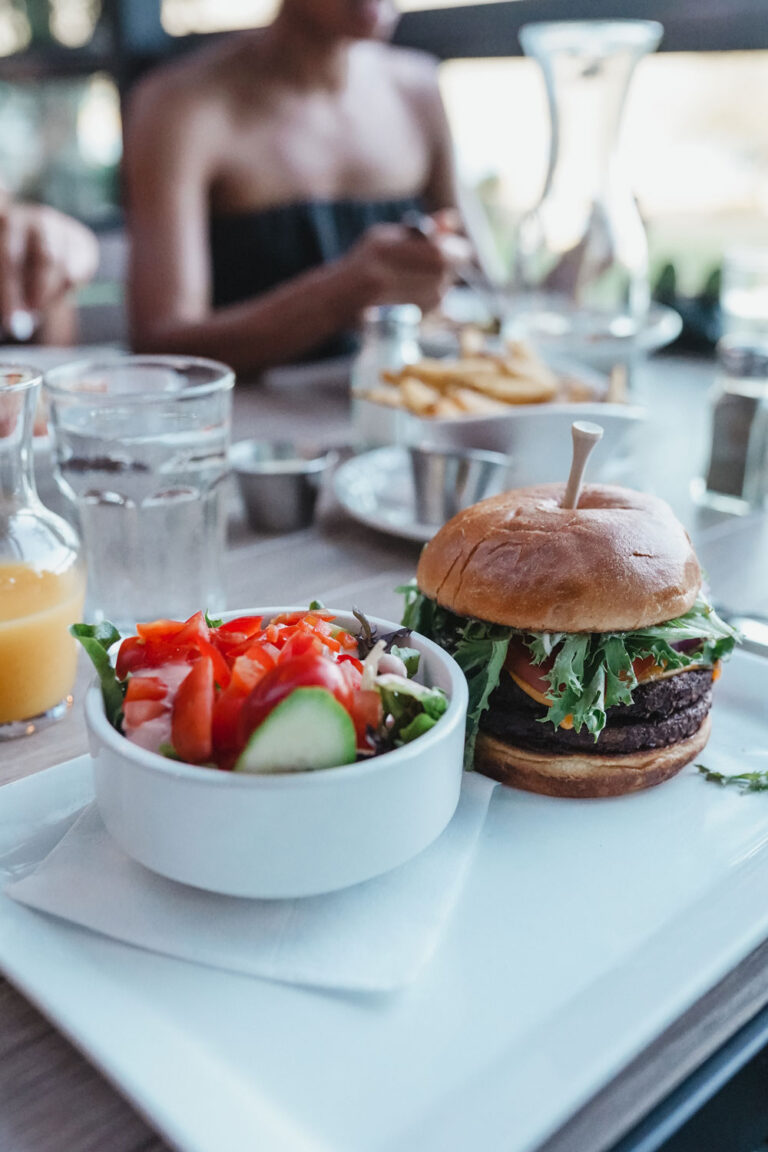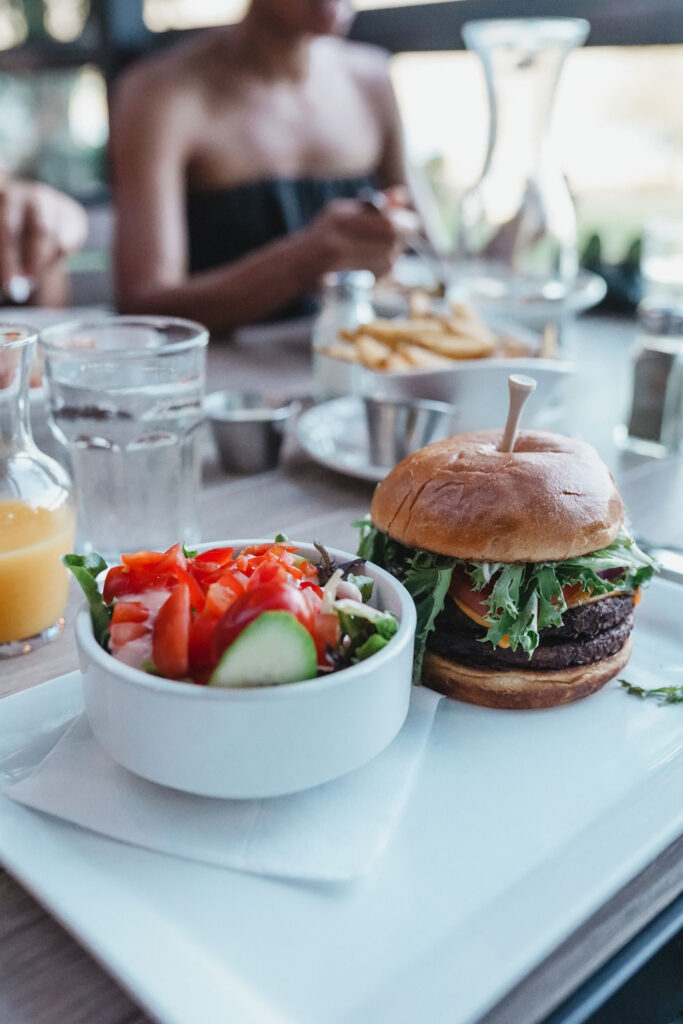 While the girls and I love to visit my fam's cabin up on the Sunshine Coast, this was such a fun cabin experience so close to the city, and a very luxe one! We were in the Raven Cabin which had 2 gorgeous & comfy queen size rooms, a pull-out couch (which we all piled onto to watch Dirty Dancing), a full kitchen and the most unreal bathroom, with sky-high ceilings, heated floors, etc. So for a cozy getaway, it couldn't get more luxe and comfy than this! Even with me being further along in my pregnancy at this point, somehow slept so well in spite of the odd tossing & turning.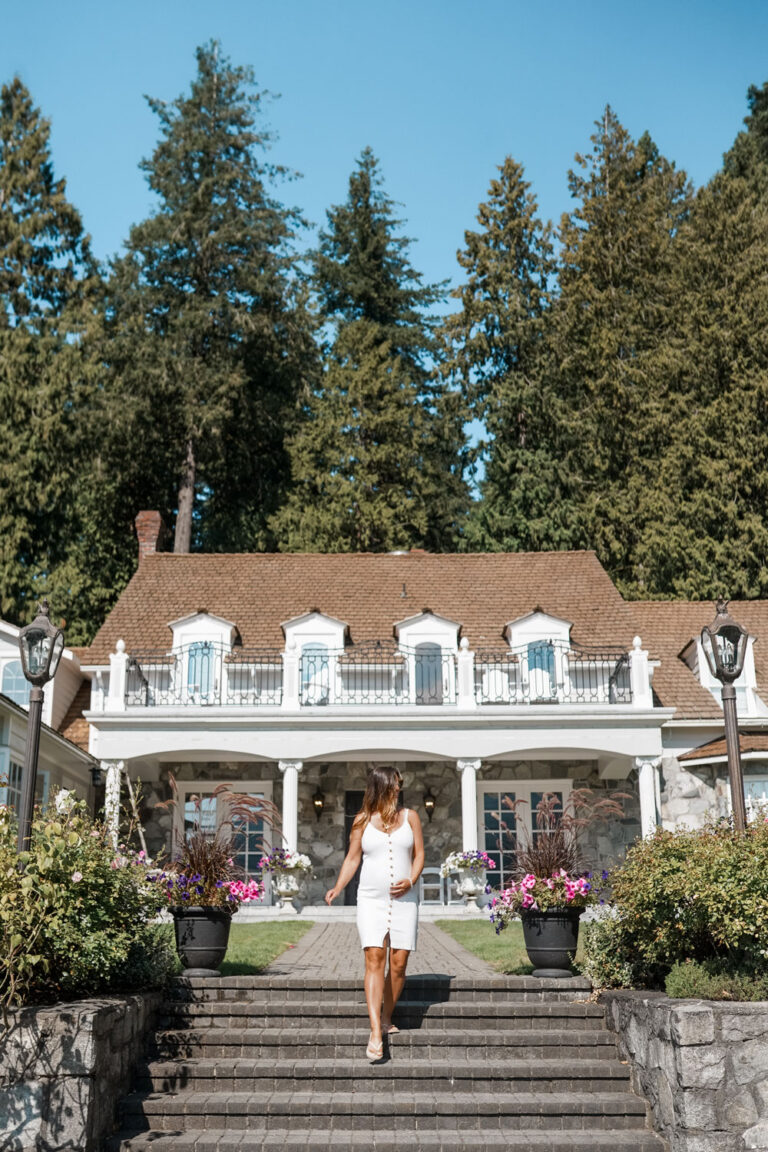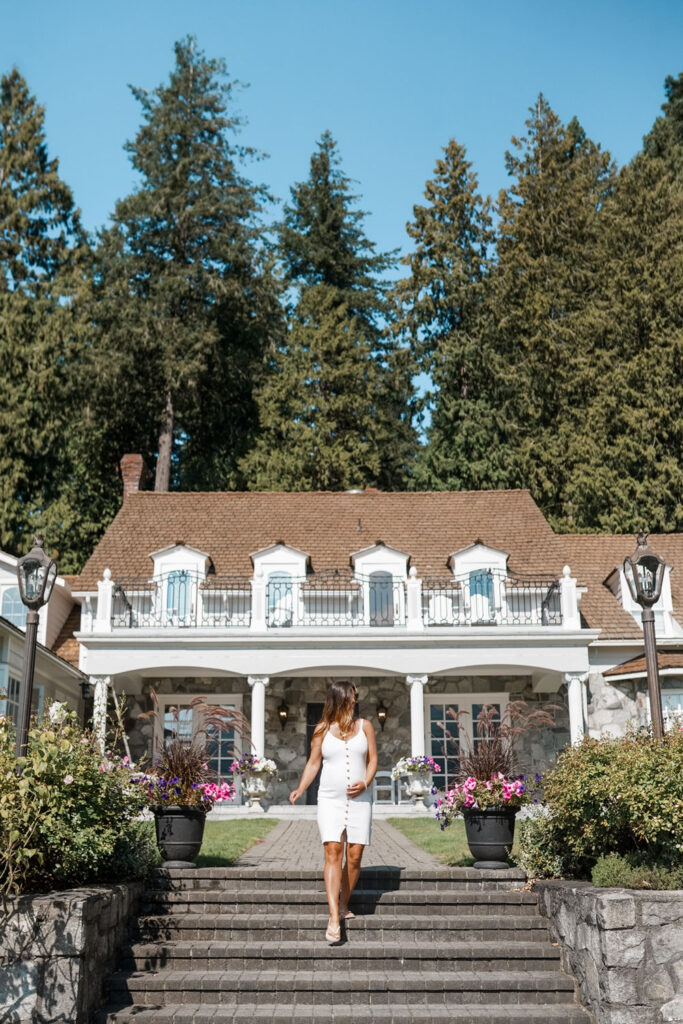 We ate at the Clubhouse for both dinner and breakfast and both meals were so delicious, and with their huge patio, was so easy to feel safe during these strange times eating out in the sunshine, with the gorgeous views and grounds all around you. Speaking of the grounds, as you can see from these pics they're absolutely stunning—the centrepiece is an 1800's manor with a beautiful pool directly in front of it. Just a short walk away is the Clubhouse, and another short walk away are all the cabins. Such an easy and beautiful little getaway, particularly with current health concerns and the need to keep any travel very local! A big thank you to Rowena's Inn for hosting us for the evening!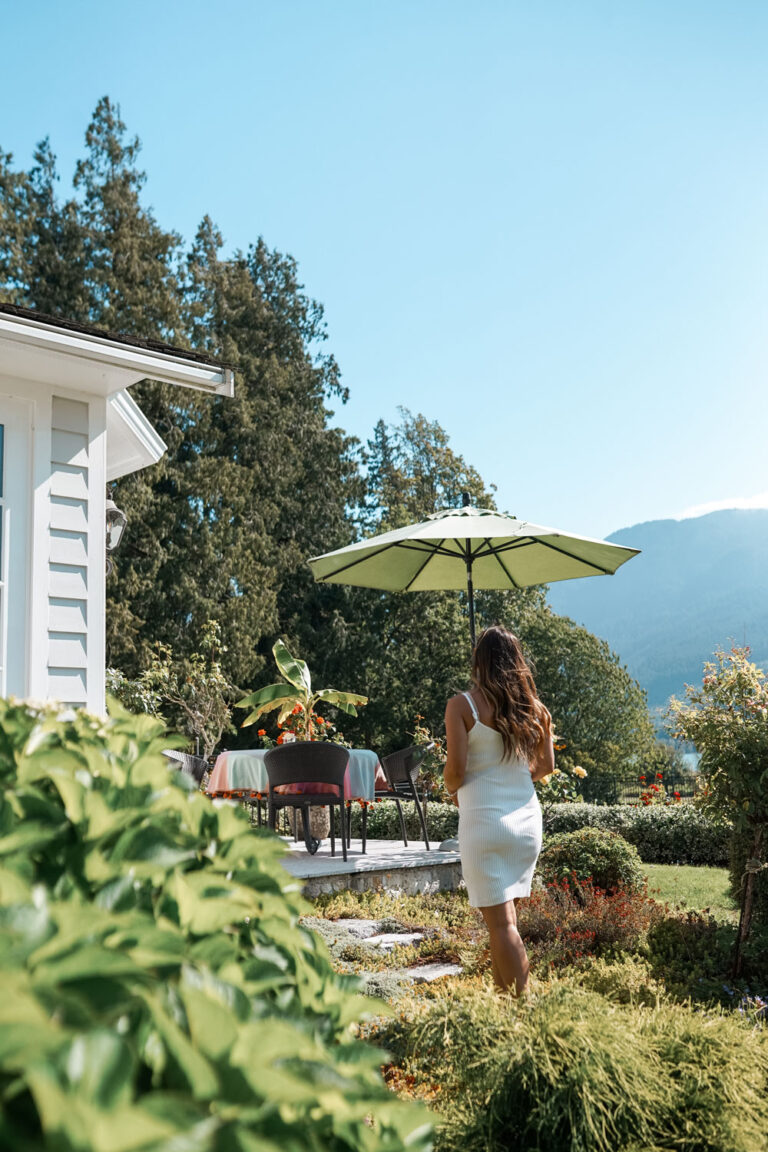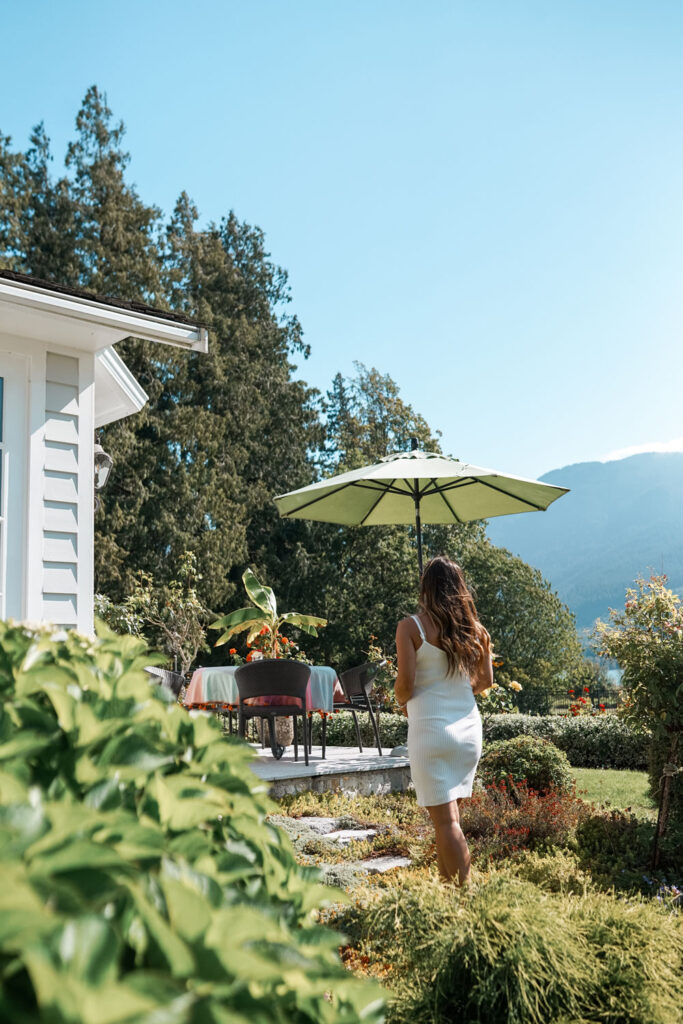 The next day, we soaked in a bit of sunshine at Rowena's before we packed up and headed southwest to Abbotsford, where we did a quick spot of shopping. I love the Spruce Collective, I pick something up every single time I visit! Some of my fave decor or kitchen pieces are from here, actually, and they have great local brands that I trust & love, like K'pure whose fresh-scented hand sanitizer and gentle face wash I picked up on this trip! Also love Duft & Co Bakehouse here for a snack & coffee. Fuelled up and with some new pieces in hand, we headed to Taves Family Farms, which I actually visited last summer with my little sister!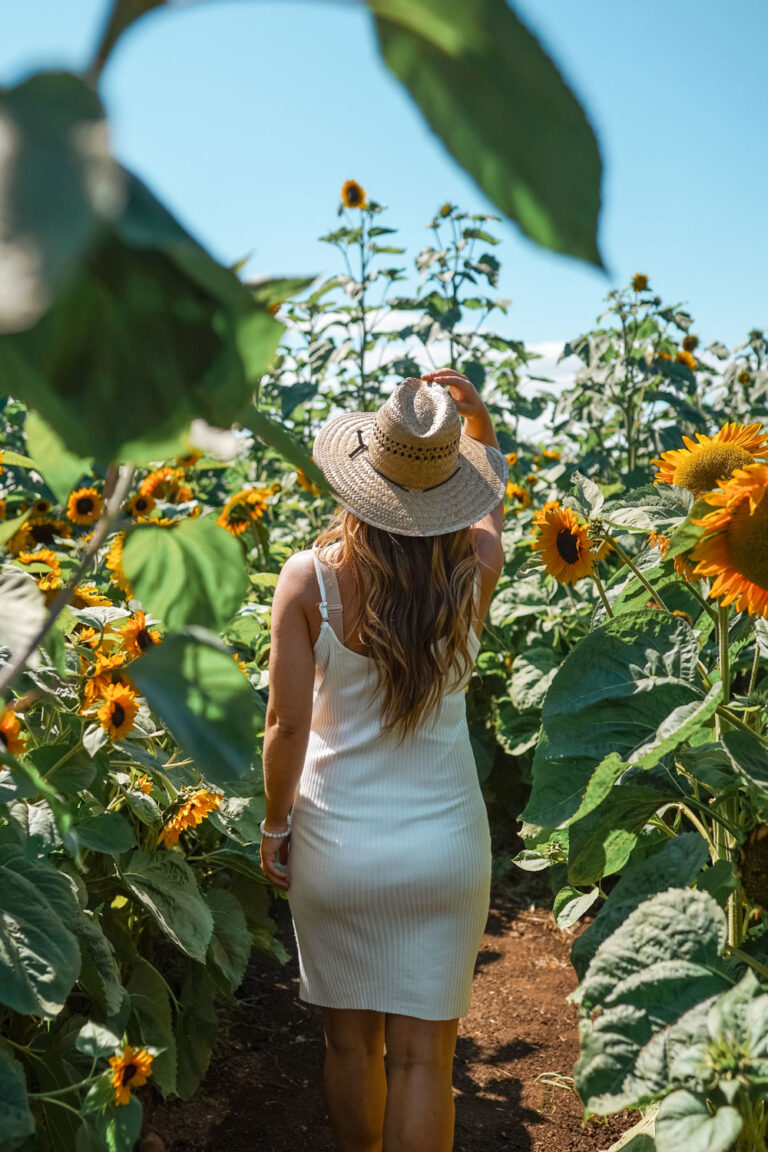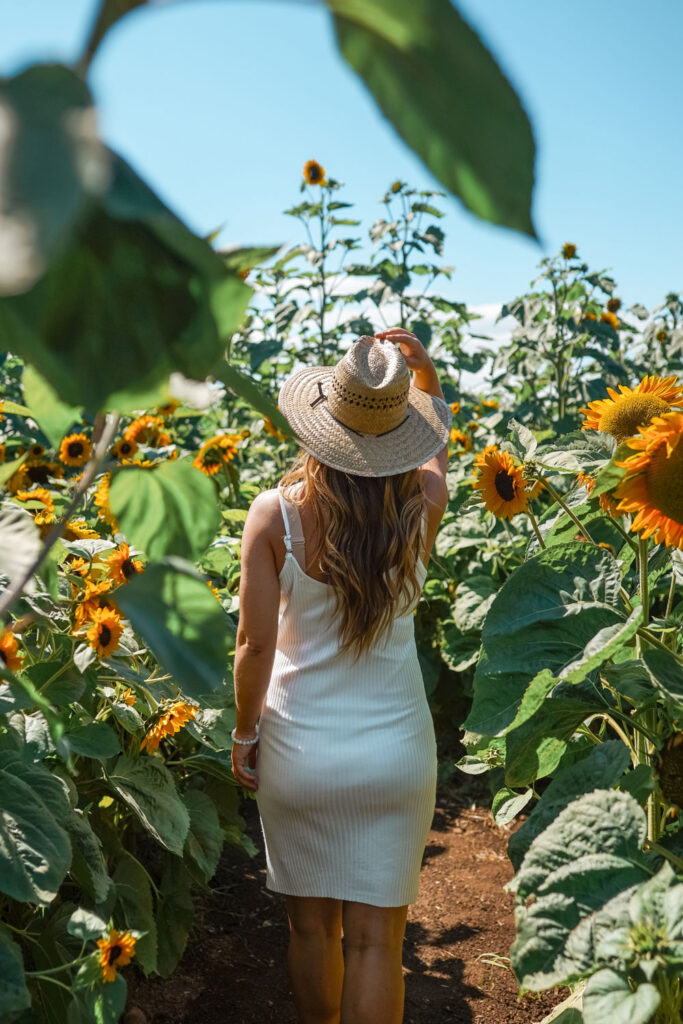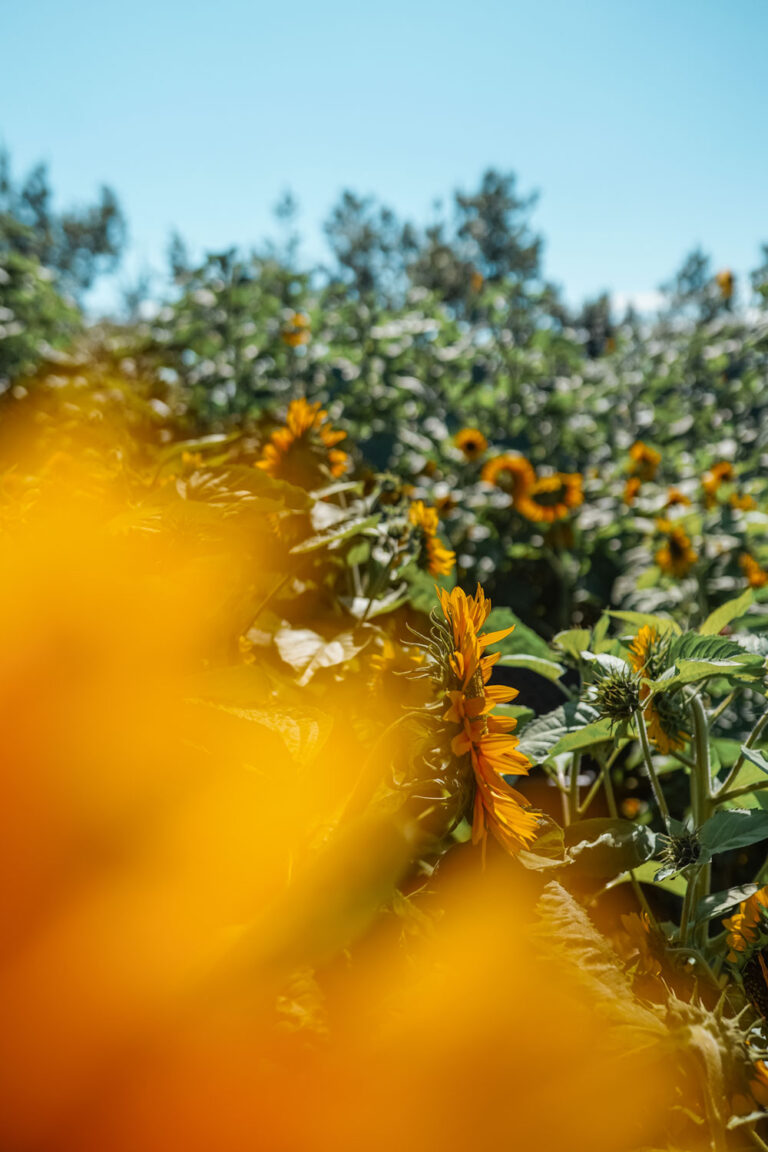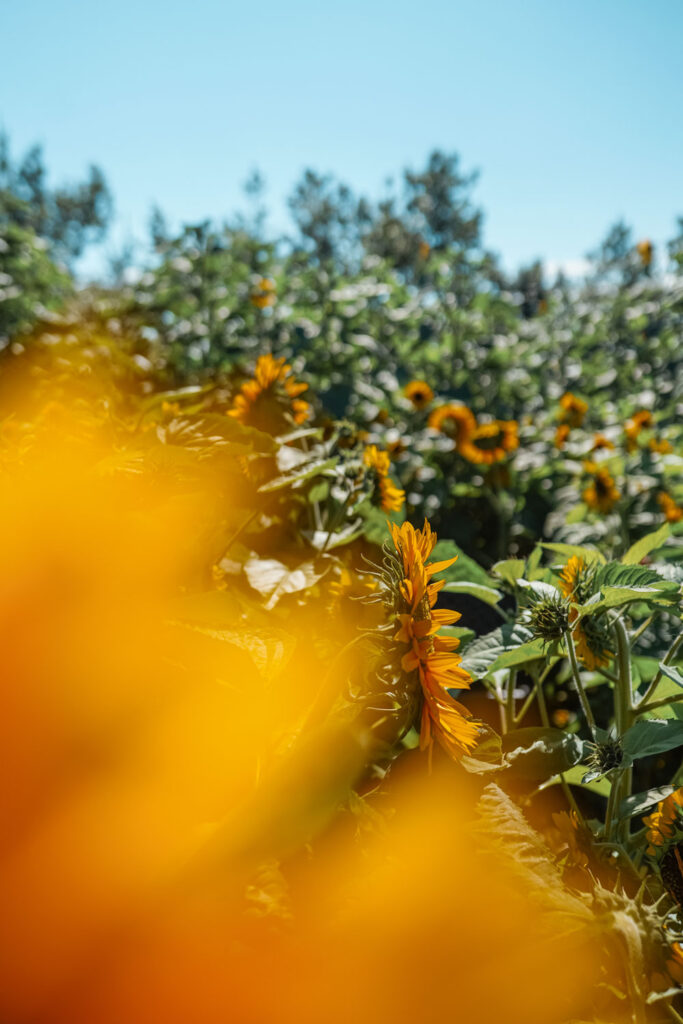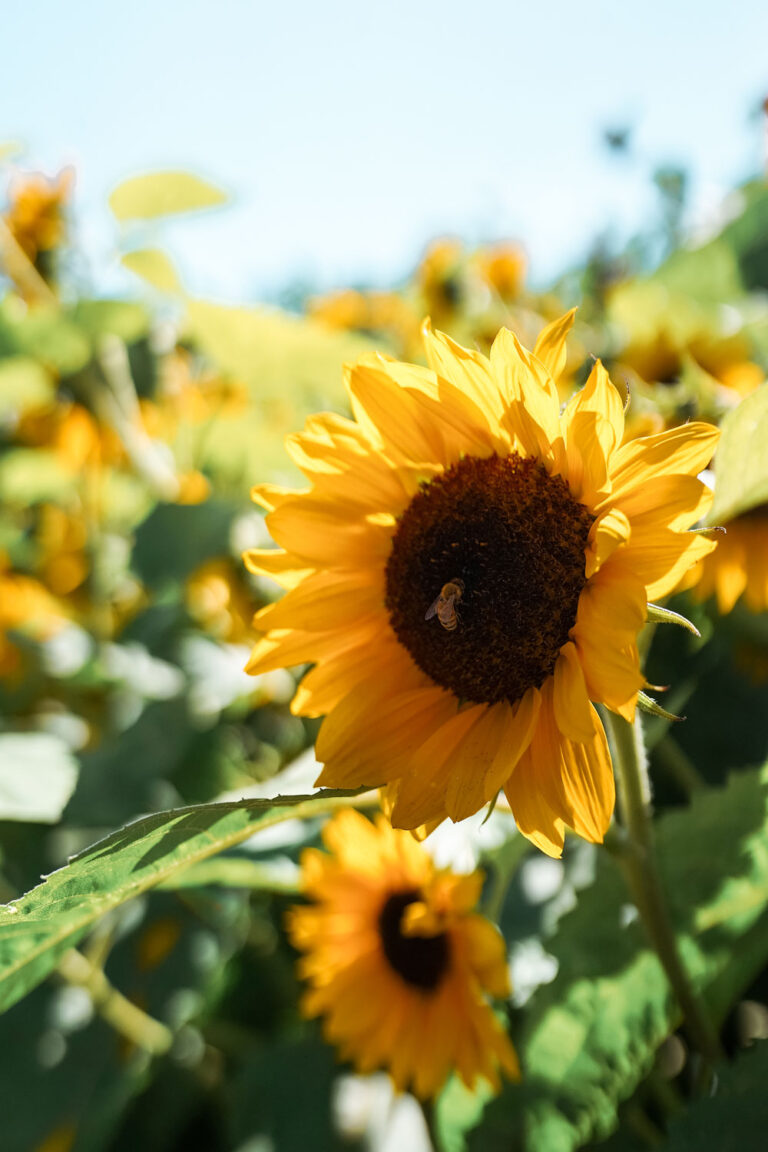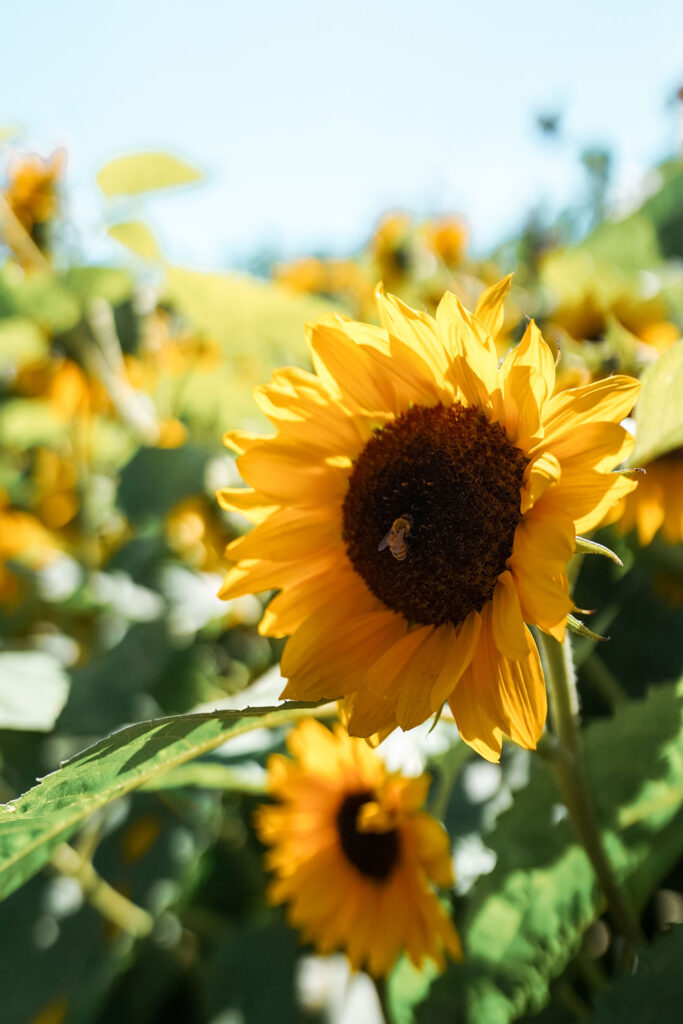 We got a quick tour of the farm and all the changes that were made this year, most notably to their gorgeous sunflower patch! It's been expanded and somehow improved upon even compared to last year, when it was already so magical. We spent quite a lot of time exploring all the beautiful corners of the patch, with different whimsical points in every corner and gently buzzing bees floating from flower to flower.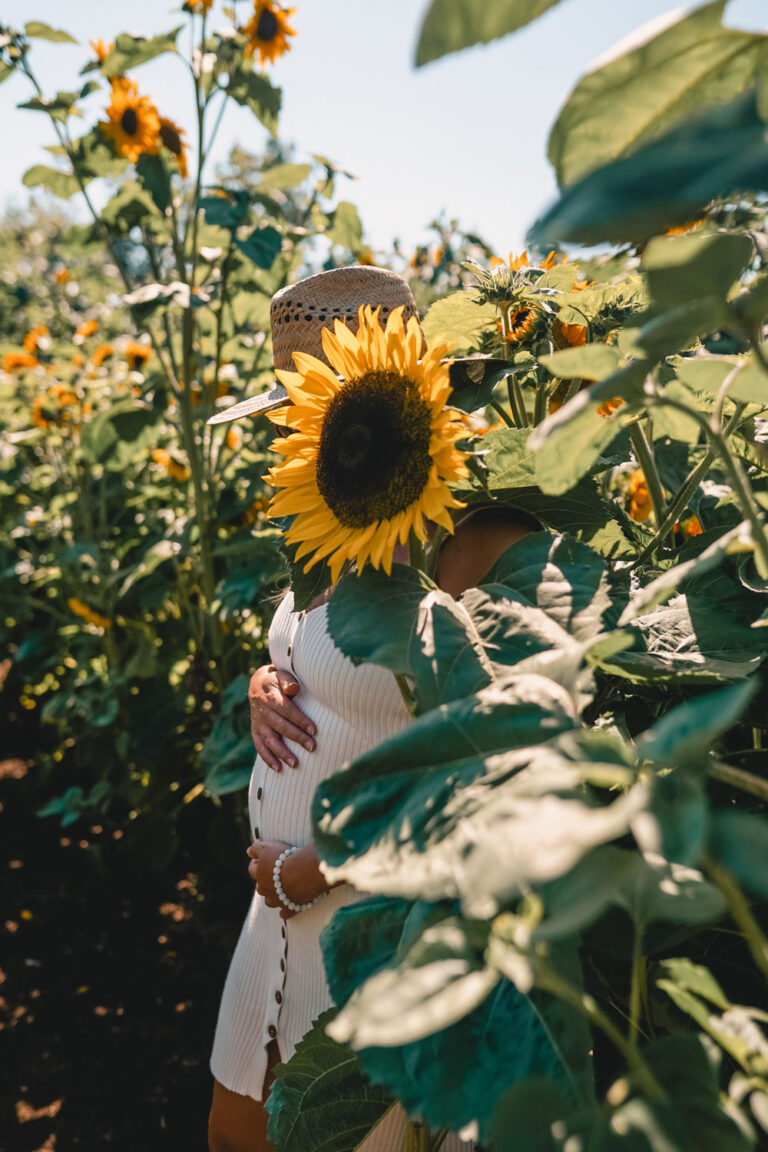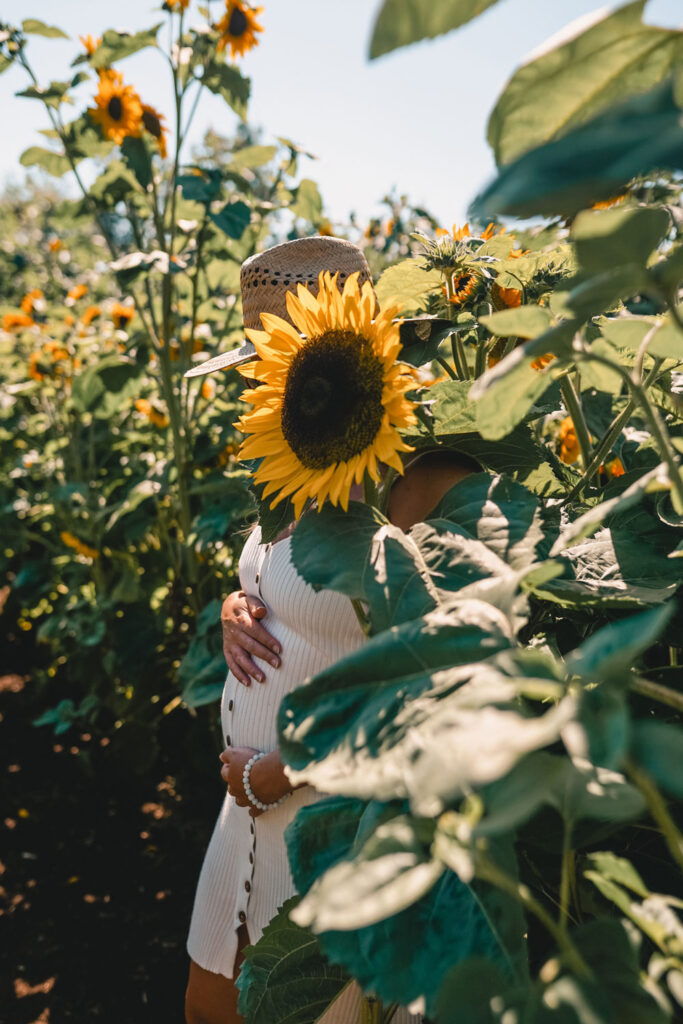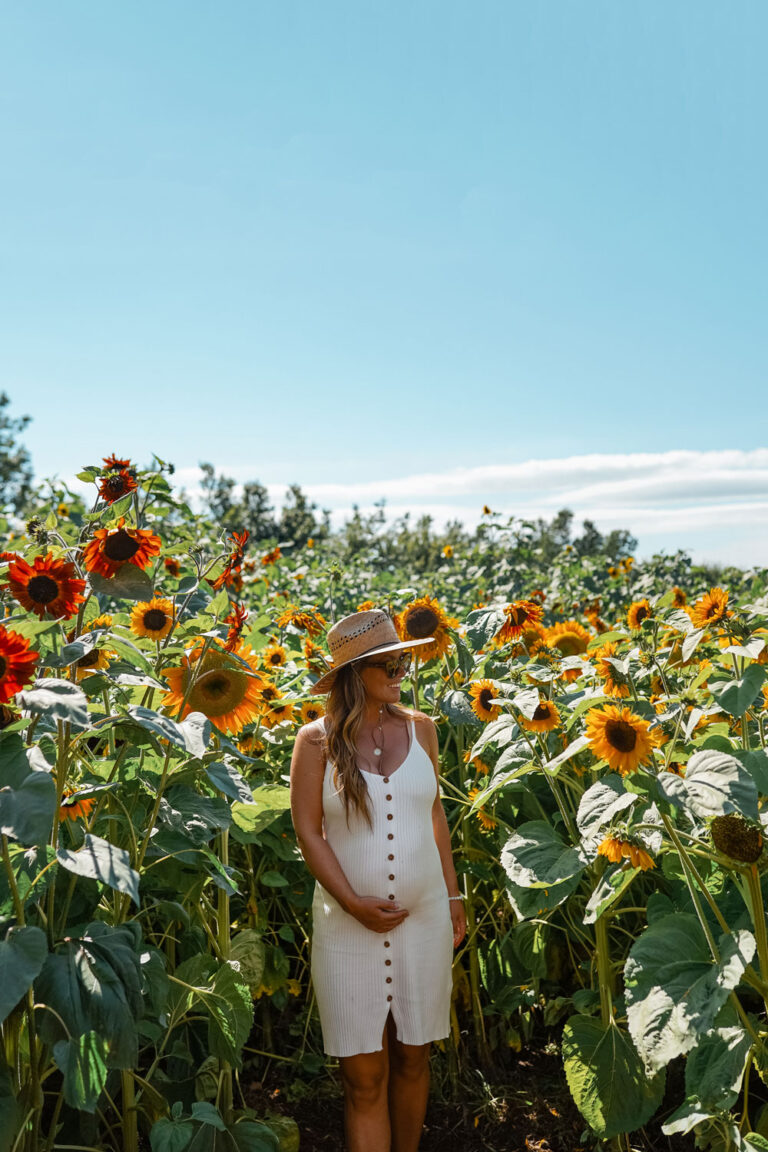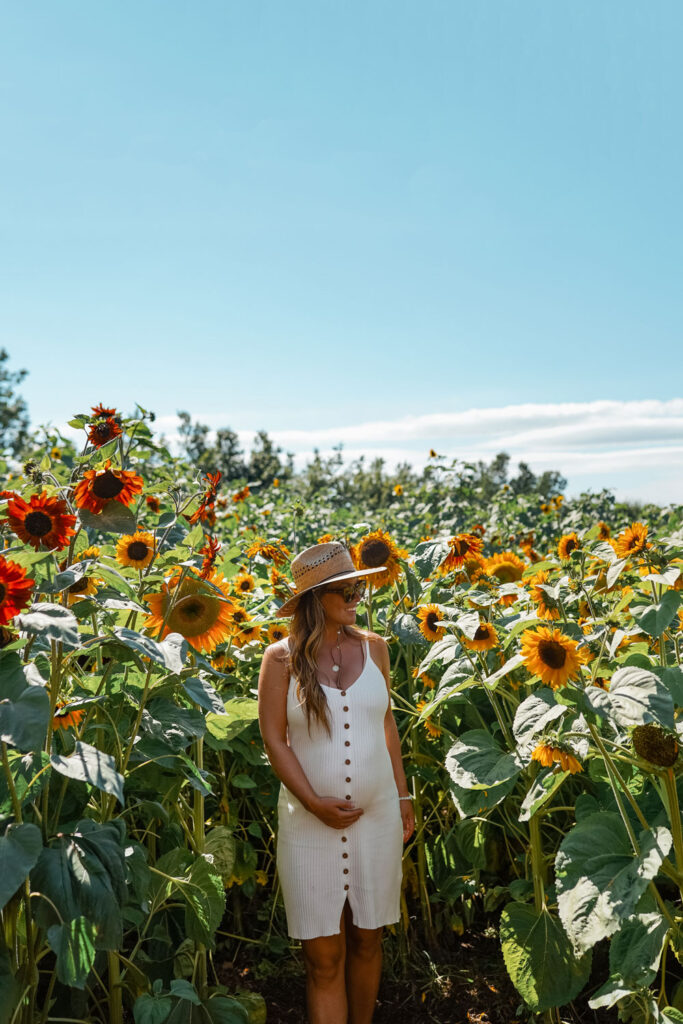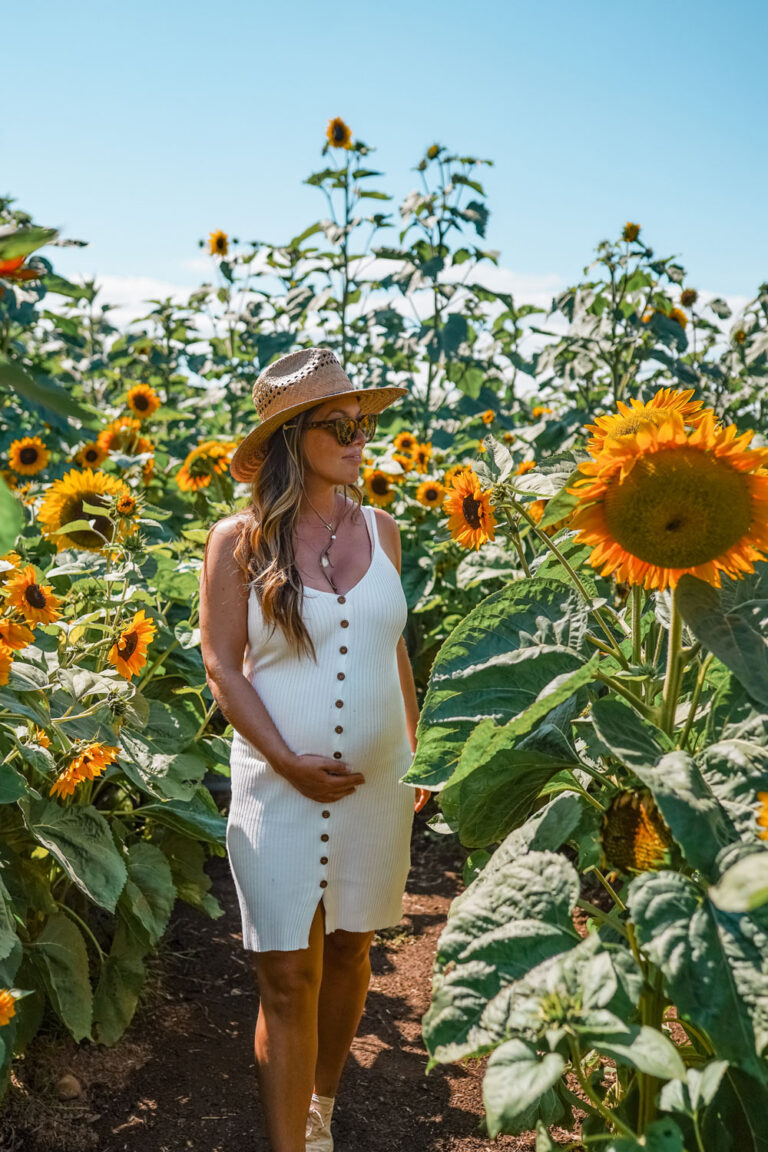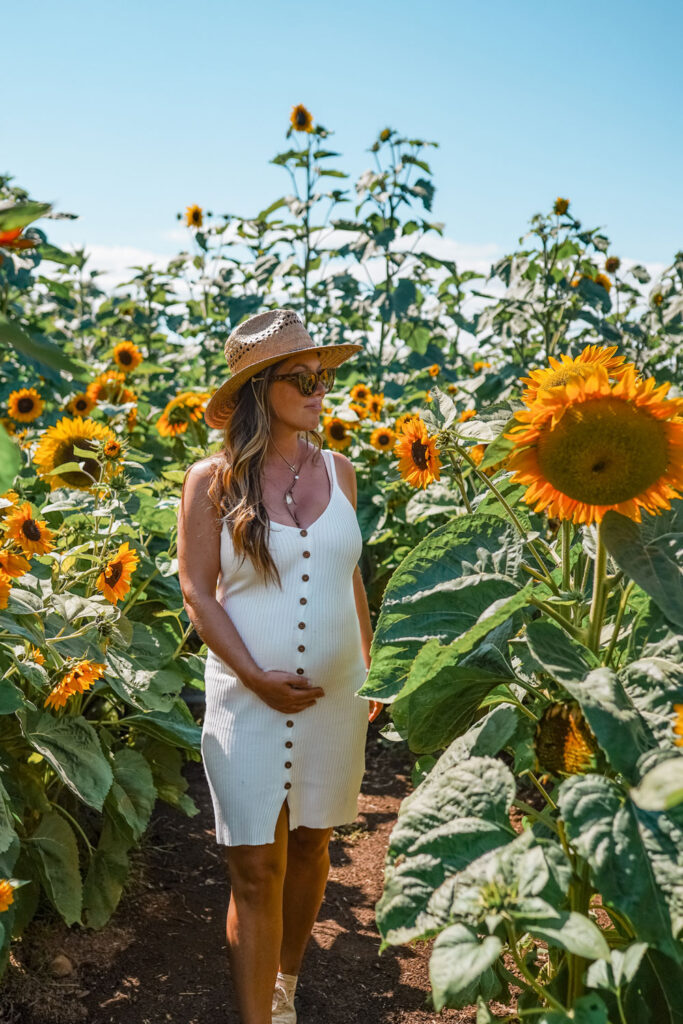 What I love about Taves though (which I experienced last year and this year) is that beyond the sunflowers (and pumpkin patch, come fall), there's so much else to do on the farm. Last year, my sister and I went apple picking (you can do a U-Pick here!) through their beautiful apple orchards, play with and feed the adorable baby goats, pick goji berries, do a tasting at their cider mill (they have both hard and non-alcoholic cider, which worked out so nicely for this preggo [and her non-pregnant friends, too]), shop their produce, take a hay ride, etc. You could truly spend a whole day here, and I did exactly that both last year and this year!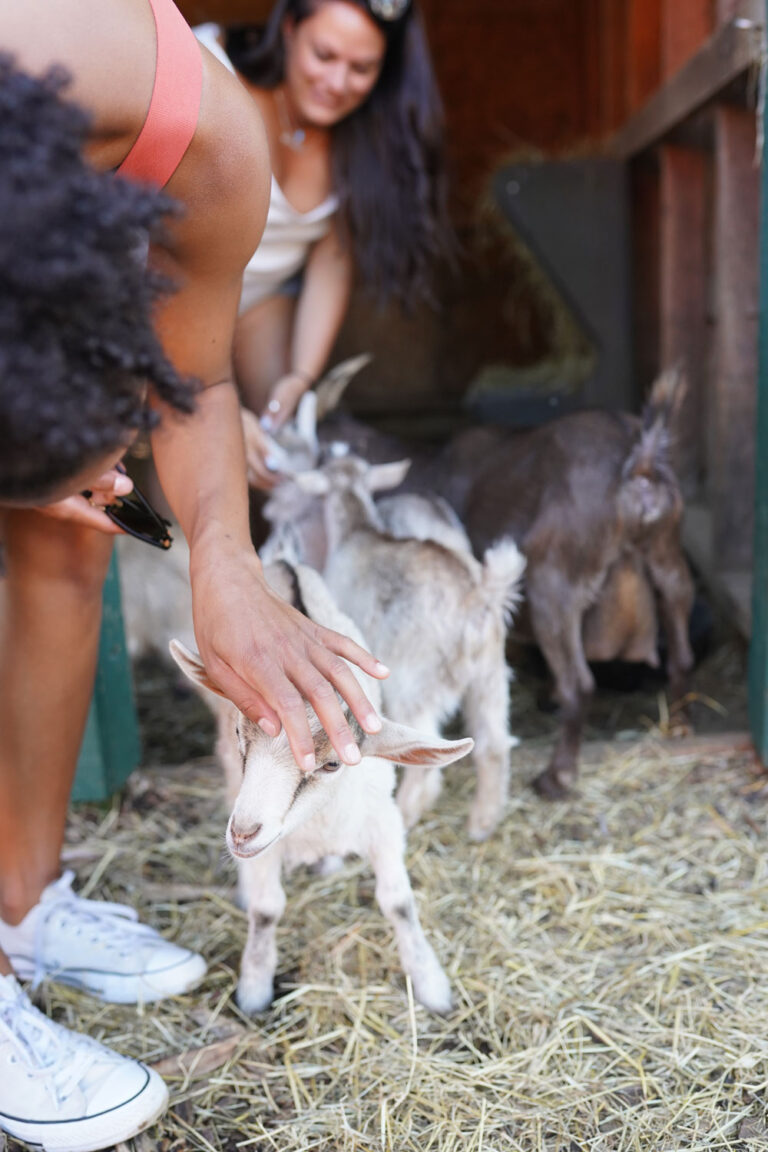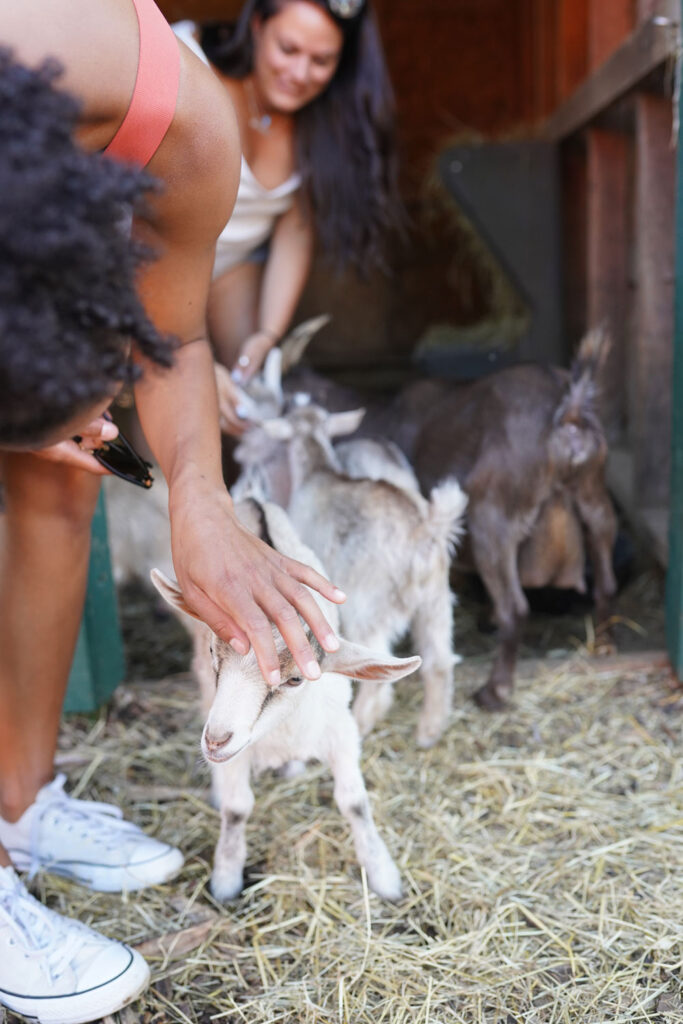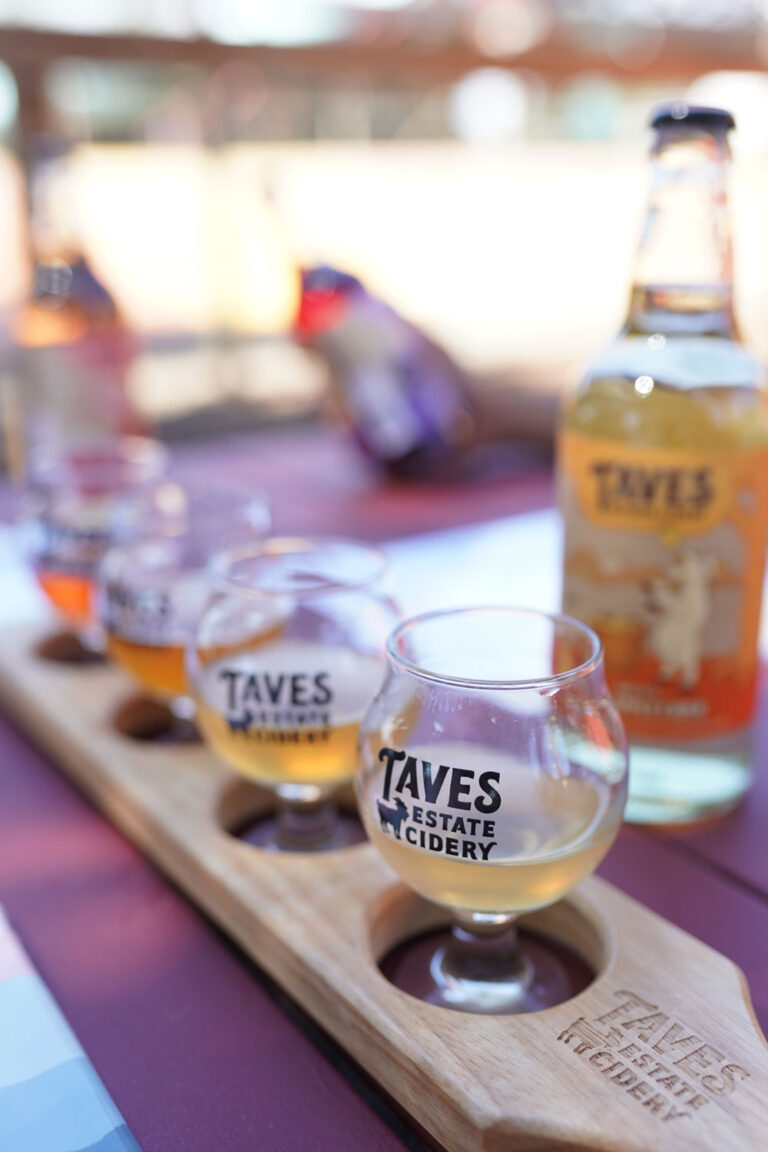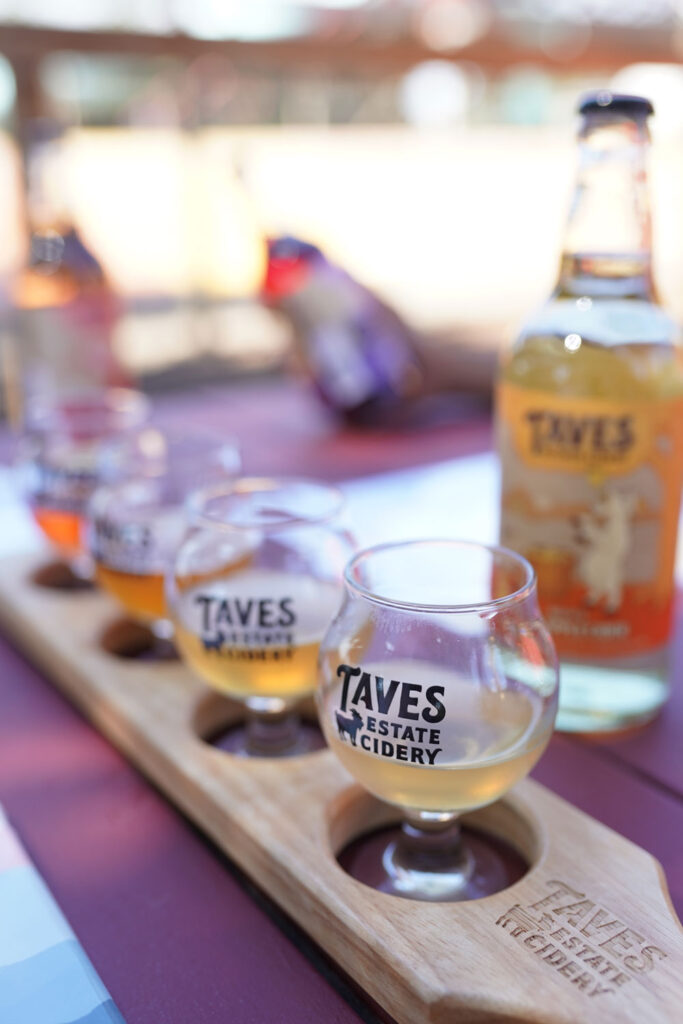 If you're looking for either a sunflower or pumpkin patch experience (or just keen to soak in some farm time, whether that's doing a u-pick experience or just bringing your kids to see the animals!), I would 110% recommend Taves if you're in the area as your go-to. Both last year and this year were such great experiences and it's truly a family-run, heart-centred place!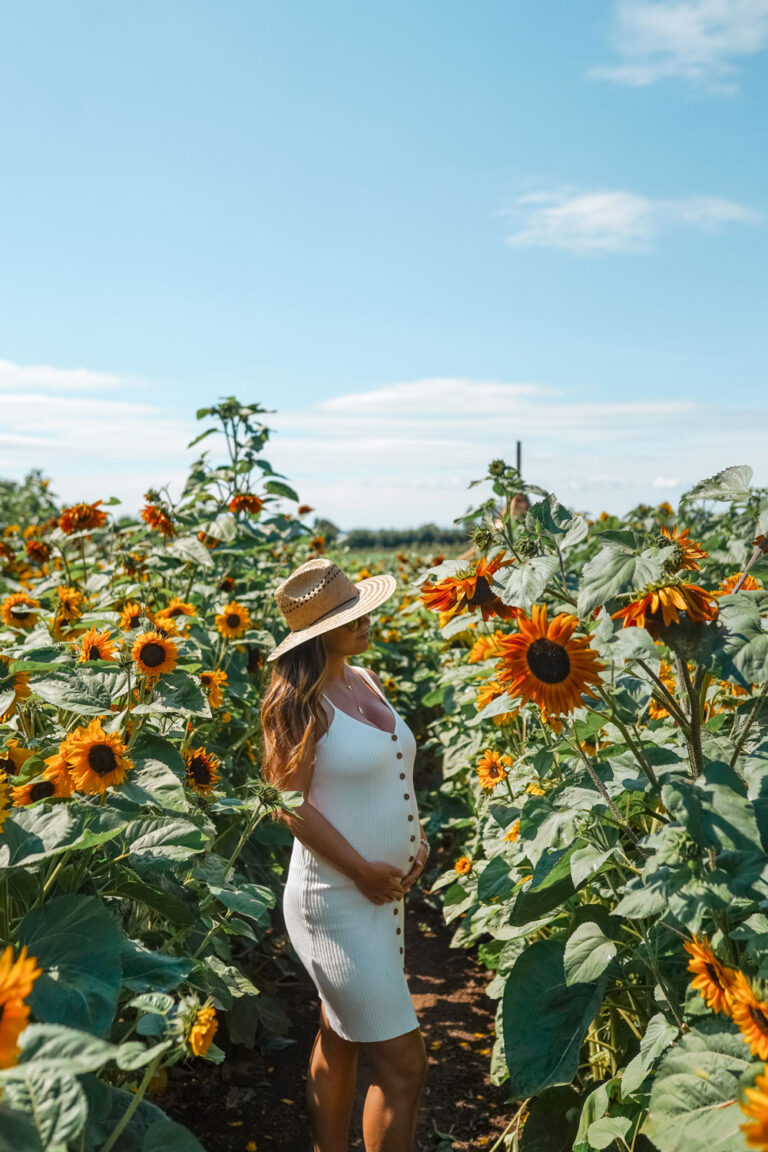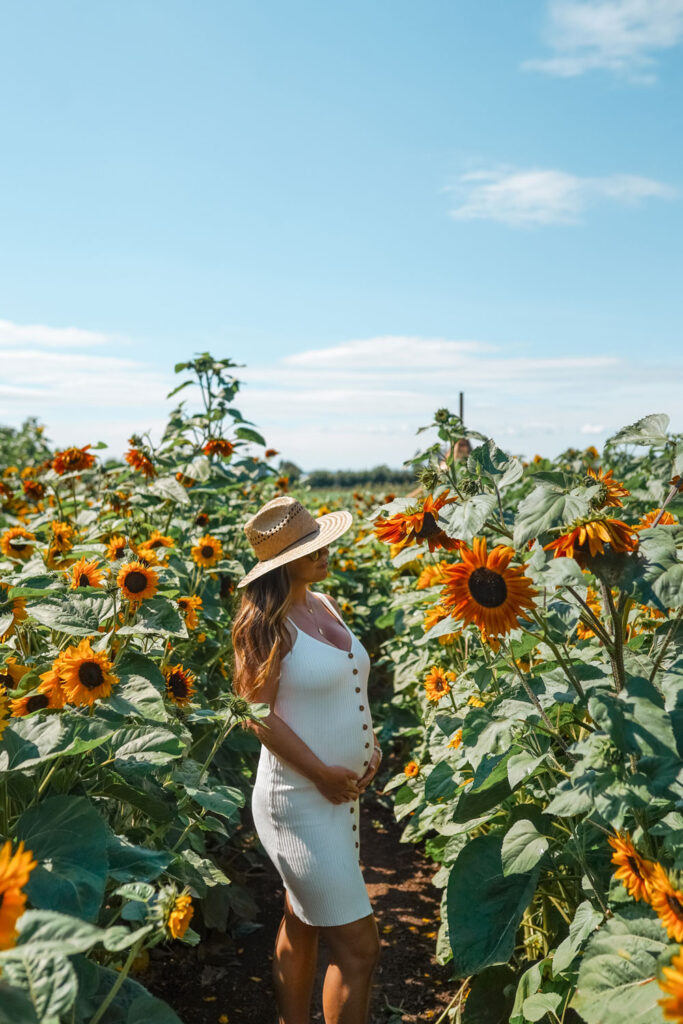 Other than a Victoria babymoon earlier this summer, I don't think we're leaving the city anymore for the rest of this pregnancy (and definitely the first month or two of little man's life) other than potentially going to our cabin on the Sunshine Coast or a quick Whistler trip, which is pretty mind boggling for someone who's used to travelling pretty often. Between the pandemic, being pregnant and now having a baby (I'm 8 months as of today which is insane), this has definitely been a different year from a travel perspective, but I'm so grateful not only be entering this new chapter for our wee family, but that I did get to have some really amazing and safe local travel experiences before needing to stick closer to home (for both pregnancy and just general health concerns now). I'm trying to share as much local travel content as I can but you can always explore more in my Canada section if you're local to the Great White North! 
---
pin me