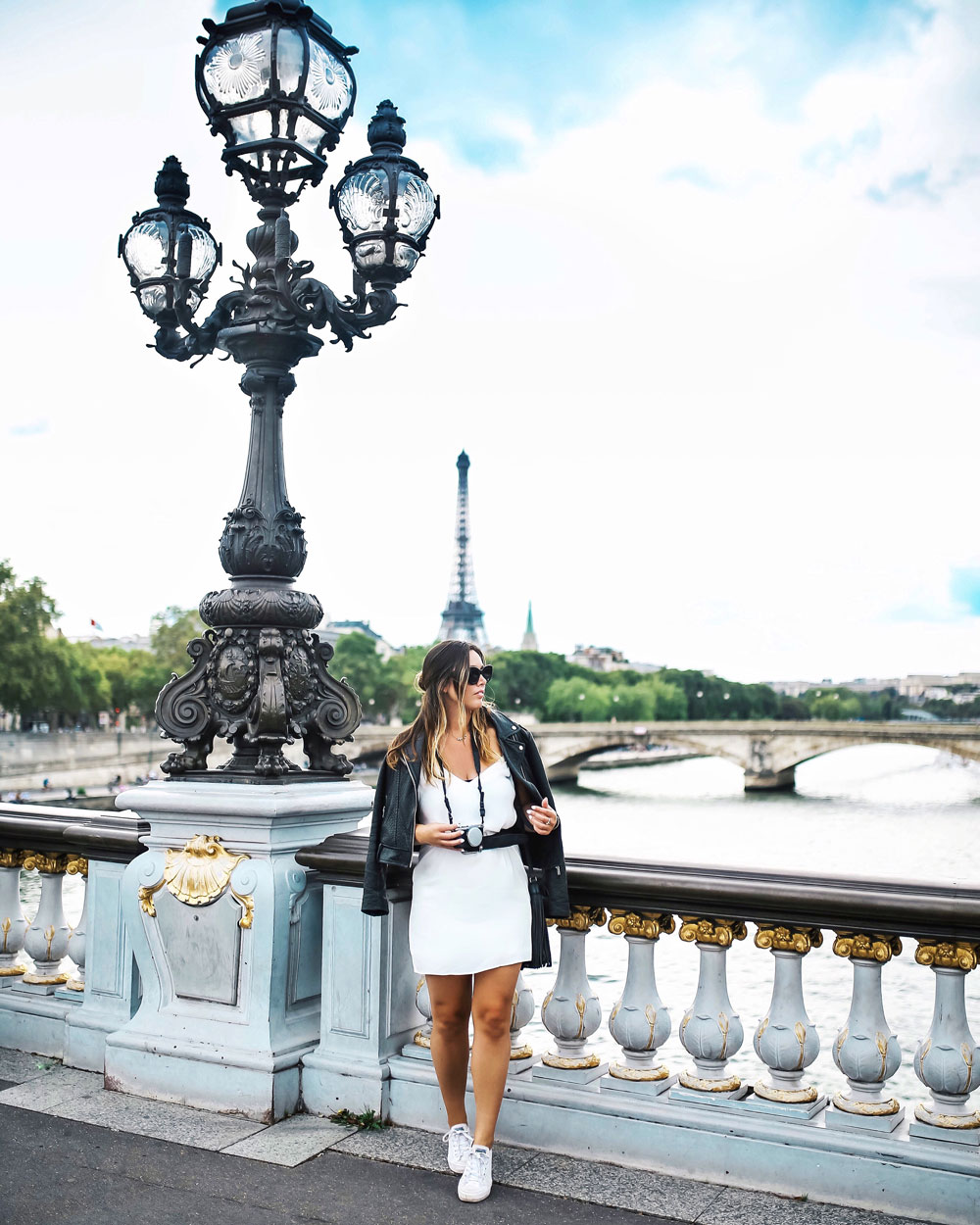 The questions I get most asked about are always to do with my work travel blogging (or about the destinations I'm at)—as someone who's so passionate about travelling and driven by a perpetual state of wanderlust, it makes entire sense to me. Travel is not only the greatest luxury we can give ourselves (even when done on a shoestring budget), but it's the only thing that truly pays us back with unbelievable memories, life-changing experiences and oftentimes, a chance to really grow and learn about ourselves. There are lots of things that I'm really grateful for in life and right up there is that I've developed my career trajectory at this point in life to involve a lot of travel, both self-directed or in partnership with brands I really love and support. I've shared so many tidbits on social, particularly in my Insta Stories or Insta Live (if you tuned in for it, I actually did a mega live session before taking off for this past trip where I covered a ton of deets so if you don't already, you can follow along on Insta here!).
I wanted to create a go-to resource though so that the content, tips etc are not shared in an ephemeral social space but in a post that you can reference whenever you need to, whether you're a frequent flier, someone developing a case of wanderlust or even looking to start or develop your own travel blogging career! Needless to say, this is going to be a bit of an epic post so please feel free to scroll through to whatever section you want to cover! First things first though, I'm a big believer in always providing a bit of background before diving into tips & the Q&A that I culled from social, so here's how I started!

How I started travel blogging
Way back when I first went full-time with the blog, I was overtaken with this huge desire to just…leave. I'd spent my whole early-mid '20s up until that point in uni, hustling through internships, finally landing a great gig in fashion communications and for years, also growing TVOB on the side as I grew my career. By the time the blog caught up with my career and I was able to go full-time with it, I was so excited to pour everything I had into the blog but also felt this massive pull to finally take off for a time because up until then, based both off of how much I worked (with 1 week vacay) and how little money I'd had for years (student/intern life), I just wasn't really able to travel as much as I'd like to. A few months after quitting my job, I decided to take the plunge and booked a ticket a week before my departure date—I'd fly in and out of London but the months in between were basically entirely open, and I deliberately kept it that way so that I'd spontaneously wander through Europe depending on what I was feeling, where the best deals were, etc.
What this trip sparked was not only a huge passion for travel, but it unintentionally sparked a whole new content stream for me too. When I came home, peppered among my style posts I started including my travel stories (usually in the form of a style post set against a new destination since all I'd done up until then was fashion blogging) and it didn't take long for me to realize the response to these travel-style hybrid stories was so positive and strong. I started incorporating more travel stories from that point on, beginning small with more local travel stories (think guides to Vancouver, Victoria, etc) and then expanding more and more as I continued to travel. Flash forward to a few years later and travel blogging has become my main content stream, and I couldn't be happier about it. What I really love is a lot of the content I shared before (style, beauty, fitness, etc) still entirely apply to the context of travel, whether it's simply because of a beautiful background or because of how different beauty, fitness, style or other tips/products lend themselves to travel. I always feel like I need to pinch myself because I just feel so grateful that this is what I do. With family expansion on the radar in a few years, I'm really just going for it at a full tilt right now until I have to hit pause once we hopefully start with either fur or real babies, but I'm just in a pretty incredibly happy place now knowing this is what I get to focus on.

Travel Q&A (continuously updated!)
Now to kick off a Q&A, culled from comments in this latest Insta post and DM's I got from it as well! Of course, some of you might want to reach out in other ways, so if you have any questions you want me to answer, please comment below, send me an email or hit me up in any other social platform! I'll keep updating this Q&A to include all questions sent my way unless they've already been answered here!
Q: What's the one thing you know now that you'd wished you'd known then? – @lynngervais1
A: I wish I'd given myself some semblance of structure on that first big trip. Not necessarily on the trip itself (I kind of like the element of spontaneity an open travel calendar gives you!), but with my content. It changes to a certain degree but now, I have a general breakdown for most trips (what to see, where to stay, packing tips, etc) so that for any given destination, people will have as many details as possible.
Key takeaway: even if you're new to it, go into your trip with a loose plan of the visuals you'll need, the stories you hope to share (which will help you subconsciously and consciously seek out info, places, tips, etc while you're there!) and a general roll-out plan for when you're home!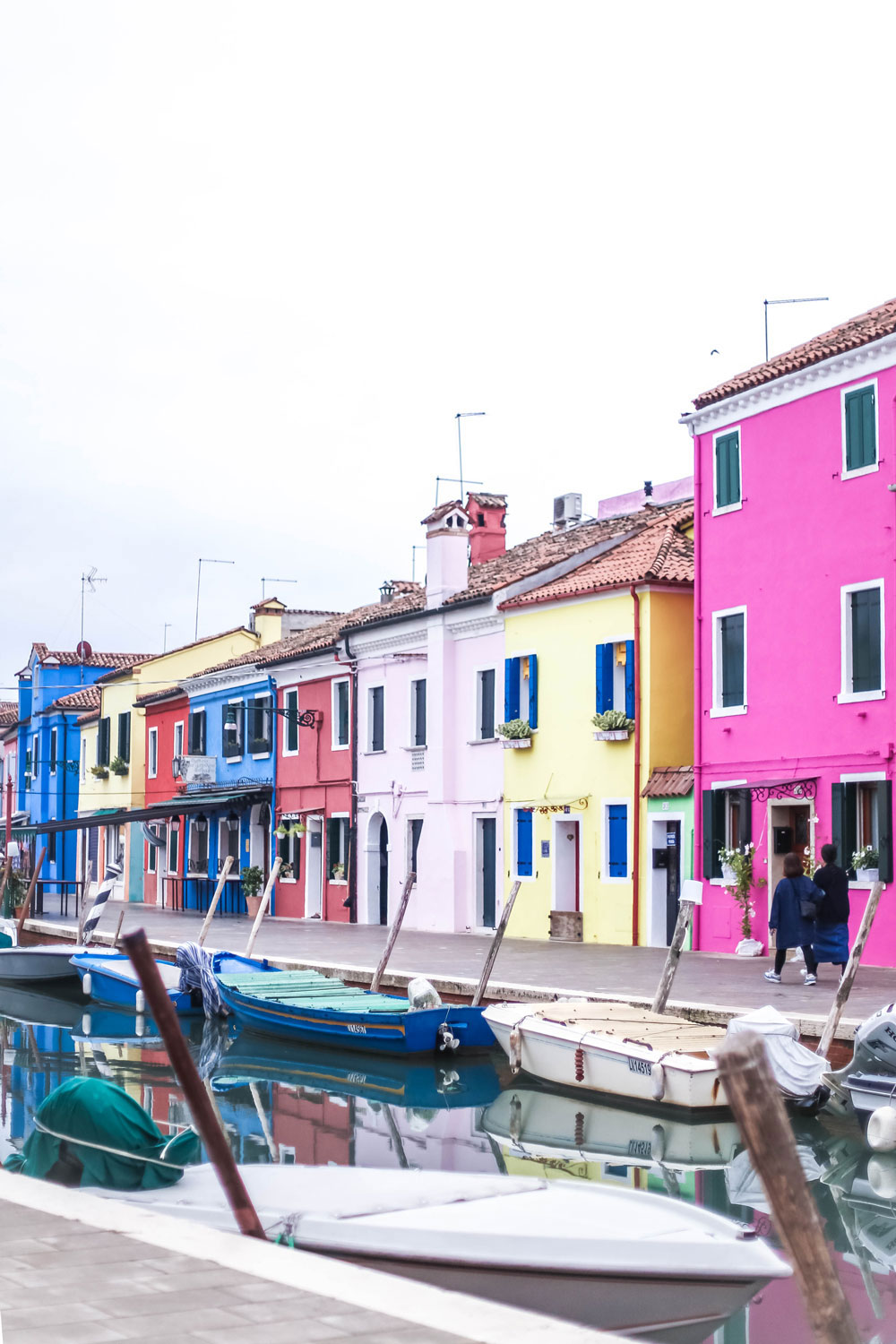 Q: Could you list some of the areas that you as a travel blogger find very challenging, and how do you overcome those obstacles? – @mayandtravel
A: The main thing I struggle with is without a doubt posting on the road. On trips when I've been booked by a company to go somewhere, it's much, much easier—though I'm obviously soaking in wherever I am, my main mission is to work and I'll shut down things pretty early at night to get through what I need to. But this last trip for instance was a split between a best friend reunion in Greece and a family reunion in France, wrapped up with a stint in Paris for Matt and I. It was the best thing ever but it was not only harder to get the content I wanted when I'm trying to balance spending quality time with my loved ones (I always manage to but it usually means waking up really early alone or staying up really late, though I have to give my friends/family a major shout out because they always help too!), but posting the content is tricky because while Insta alone takes a lot of time, what you may or may not know is that blog posts are serious work to pull together. I'm a really fast worker typically but this post alone will take me about 2 hours to pull together, without producing any social, formatting, linking, etc (this is part of the reason this past year I've enlisted some help, whether it's my amazing intern Allison or my go-to photog Ainsley). My main method for overcoming this is as much as possible, trying to set key hours every day to work—I try to post first thing in the morning when I'm in Europe, for instance, because that roughly times up with my prime evening social slot in Vancouver, where most of my audience is based. My family and friends also know that I'll probably have to multi-task hanging out with them while photo editing and getting to key emails when we're back from dinner, and sometimes I just stay up really late and keep working. I always just keep repeating to myself that I'll be back to my 8 hour sleeps when I'm home!
Key takeaway: if you truly want to travel blog, come to terms with the fact that you won't have an actual day off (it sounds kind of horrible but honestly, accepting this fact has actually made me a lot happier!), and again, give yourself a touch of structure to help you get to your top priorities. But at the end of the day, if you're not on a solo mission or working with a company, be respectful to your loved ones and enjoy your time with them because while you might not be maintaining prime productivity while you're gone, you can pull longer days when you're home.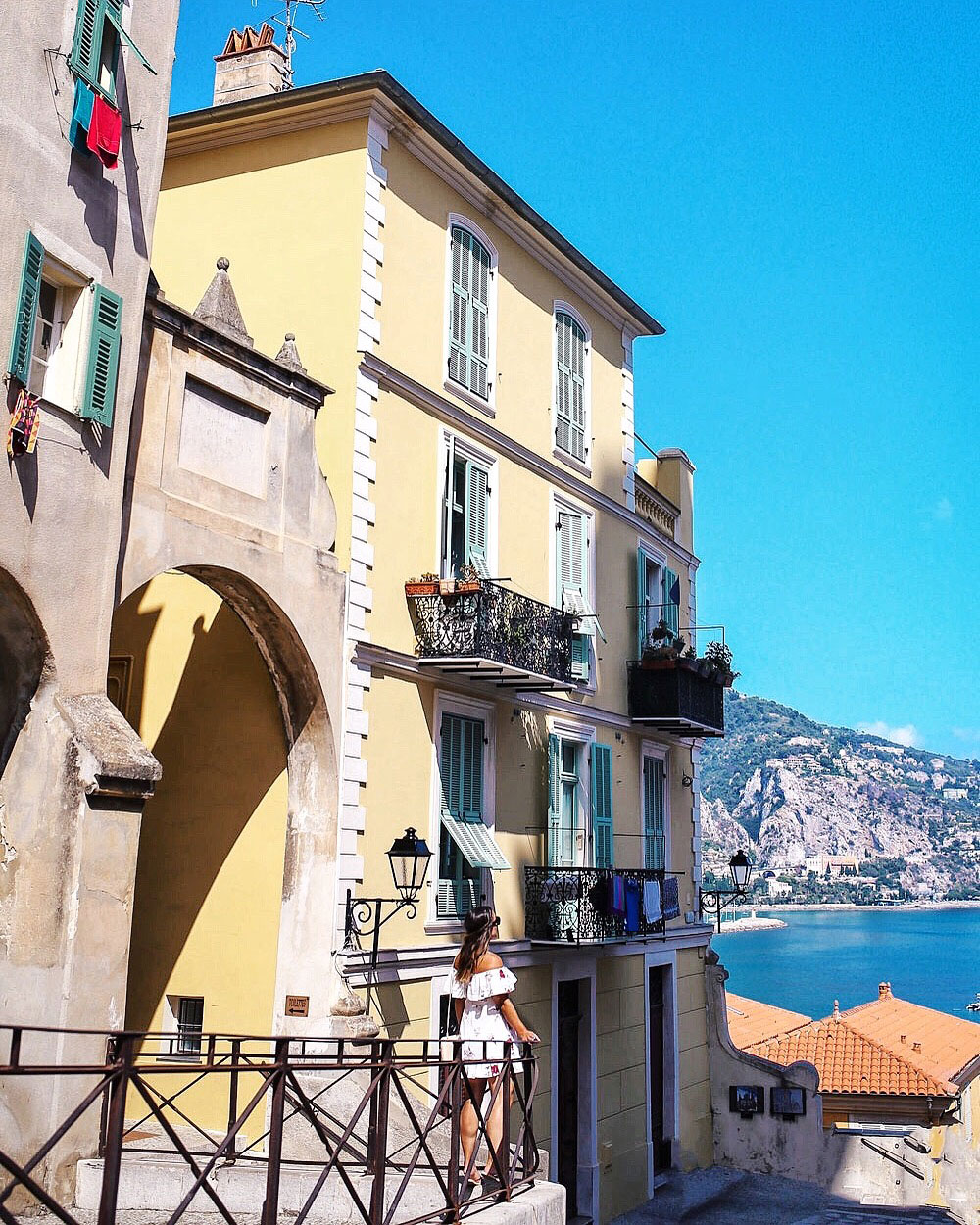 Q: Do you have any experience/tips for solo travelling and any tips on how to take interesting pictures particularly when there's no one to photograph you? – @wandering.wonderings
A: I actually have this whole story (11 Tips For Solo Female Travellers) that I wrote based off of that first trip that covers a lot but definitely have some more tips too! First of all, depending on your comfort level, there are a lot of boutique hotel/hostel options that have popped up around the world (and in particular, in Europe) that not only give you an opportunity to meet other people, but that might make you feel safer knowing you're in a more populated space. I personally now almost always opt for hotels or Airbnbs but it's reassuring to know there are those different options and to do my research for each place I'll be visiting to determine what I'll be most comfortable with! For instance, in Paris I'd probably stay in a hotel, in a sleepier, safe place I'd opt for an Airbnb and then there are some in-betweeners where I might look into a space that encourages more interaction. I think as women we need to make a point of not feeling limited when travelling though, and to go into it with confidence, warmth but also strength. Having said that, from a safety perspective I'd also suggest making sure your loved ones know where you are and where you'll be staying and that you use common sense when getting around (i.e. don't go down a side lane or alleyway at night alone). As far as photography, depending on where you are, having something easy-to-pack like a gorilla tripod and a remote control will allow you to set up your own shots and shoot (just make sure you're not in pickpocket central where it will get nicked the minute your back is turned). I just often ask strangers though! Make sure the frame is pretty wide, take a picture first and show it to them, set your mode to continuous and then just let them know you're going to do a few different poses. Then the only thing left to do is to get over any embarrassment you have and go for it! I suss out whoever I ask too obviously as well—think affable older tourists, other tourists shooting each other, etc. Sometimes I actually make friends this way so don't be scared to approach others!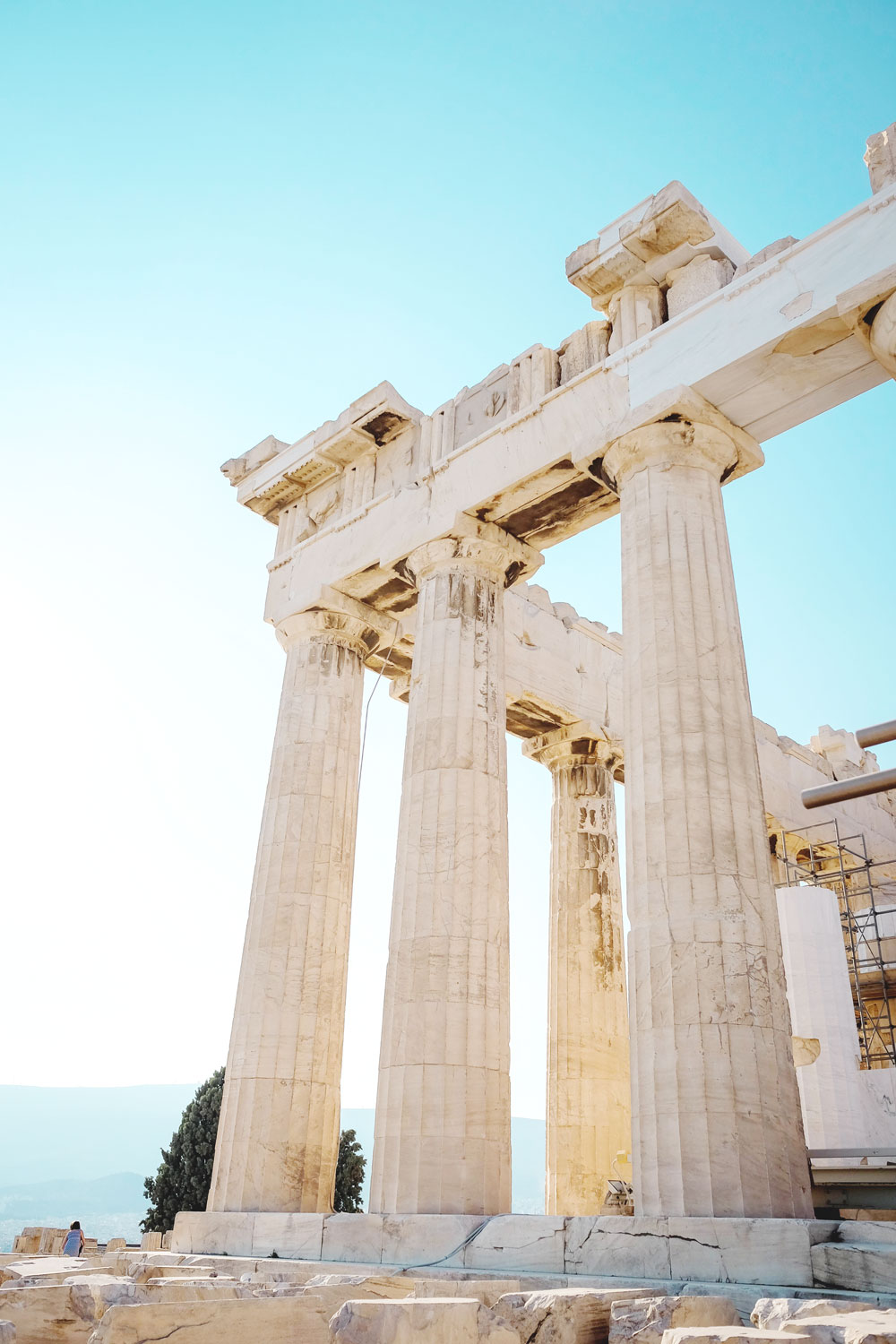 Q: How do you get to and afford to travel so much? – @dianashealthyliving
A: I work for myself so my schedule is entirely self-directed, which is how I travel so much! I don't like to go for too long anymore because if Matty's home, I don't want to leave him for months at a time because it sucks to be apart that long (#codependence), so that's why I tend to sprinkle a lot of these 1 week-1 month trips across the year (and fortunately, he has some decent vacay time with his position so he can come sometimes!). As for affording it, I'm actually quite conscious of budget usually to ensure most of it goes to travel, and it helps that I'm a pretty picky shopper (I put a lot of time and research into choosing what I buy usually) so that I'm not usually impulsively wasting money. I also tend to use things until they fall apart, I like to get only what I need (versus Matt, a classic over-shopper) etc. So budget is a huge part of it—I can afford to travel because it's what I've prioritized at this point in my life. I also know how to travel really well (and luxuriously often too!) by either tapping into deals, tricks or little loopholes—using my points strategically, knowing when/where to eat (for example, go to those to-die-for restaurants for lunch [way cheaper] rather than dinner), balancing hotel/Airbnbs, etc. Long story short, I do a lot of research! Being upfront, I also am really fortunate to work with a lot of travel partners at this point, though for a long time I did not so am really confident in my travel style as far as it mitigating costs (and sometimes even saving me some money in certain categories—often I spend less on food when I'm gone than I do at home!). Most of the time though, my trips are ones I booked unless otherwise noted!
Key takeaway: research, research, research and balance your budget for your priorities while at home!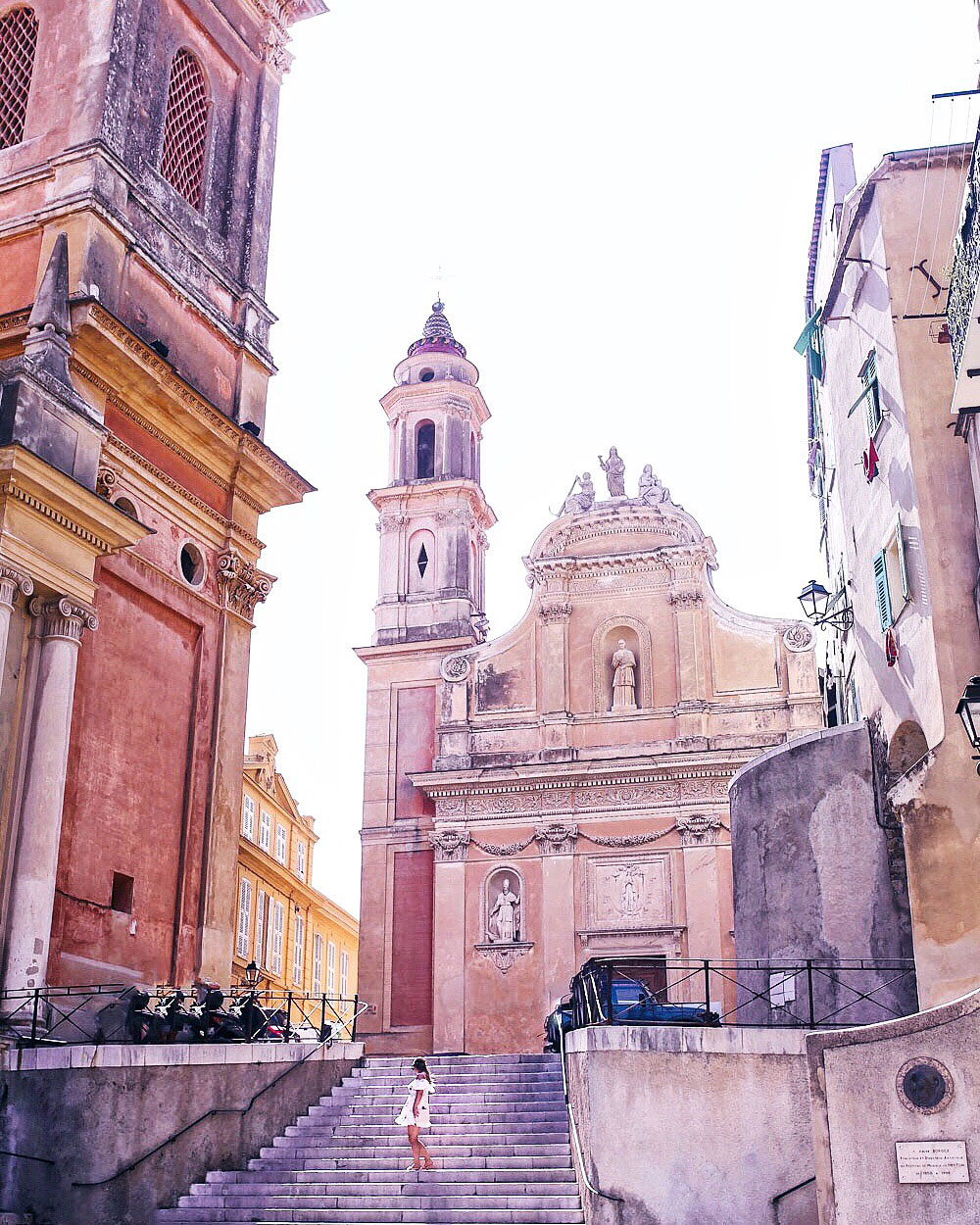 Q: What are your top 3 destinations you want to visit? – @ashleighanneirwin
A: Argentina, New Zealand and Japan!
Q: What apps do you use for your stories?
A: I use Hype Type for these little micro-videos and also like using Splice to put together little videos with my video files, layering music and the like on it. Other than that, a main tip for Insta Story is that I tend to not post on the go—I actually like to capture all my images and videos over the course of a travel day (tip: capture your videos in Insta Story and then just hit save for later use—using iPhone's videos makes it look shaky for some reason!). I do this so that I can do some quick edits using Snapseed to make my images look really amazing and professional, edit any videos if needed and figure out a sequence that tells a bit more of a natural narrative. Also, I might learn more info or tips over the course of the day that I'll want to integrate!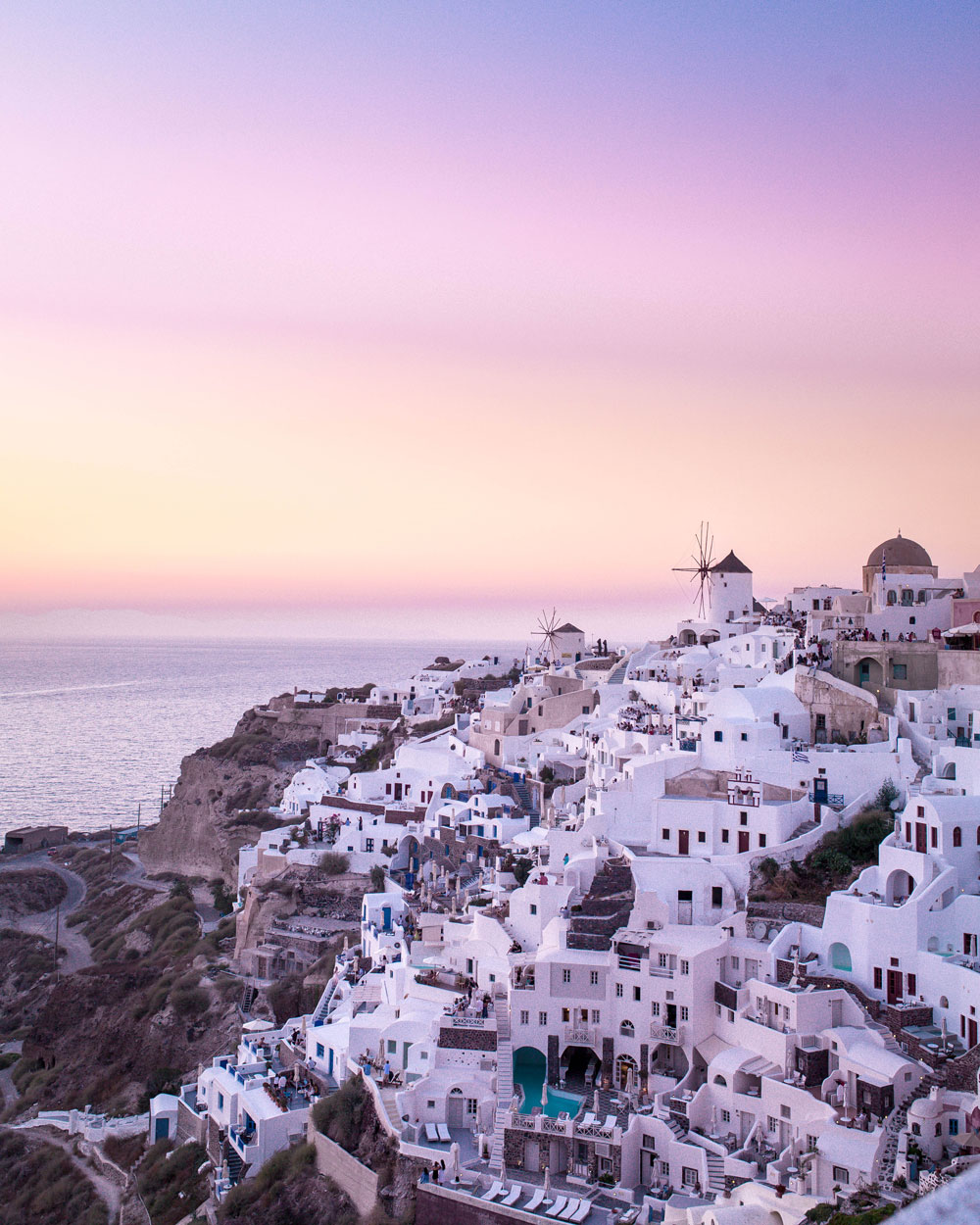 Q: At what point did you start getting brands come to you? And until what point did you approach brands?
A: I think it's important to note that I still reach out to brands all the time! It's really important to me to work with brands I love, so if there's one I love, I make a point of reaching out to them to see if we can work together. I reached out to brands exclusively for a long time before I actually secured anything travel-related though. I don't want to attribute a follower count or years spent travel blogging to the point when brands started reaching out to me—I think the beginning and end of it is that I worked really hard to develop valuable content for destinations, for travel tips, etc and my goal (and my ongoing mission) is to provide as engaged and informed a voice in travel as I can based off of where I've been and what I've learned. I feel like brands started coming to me when I had developed a confident voice and a standard of content in this area that I was really proud of.
Key takeaway: the more you can position yourself as a travel expert, the more brands will want to partner with you! So book those trips, go in with a plan and do the best as you can with the end goal of giving the most value possible. Brands will notice this commitment to excellence and value, and it helps if you're on their radar already by having pitched out to them!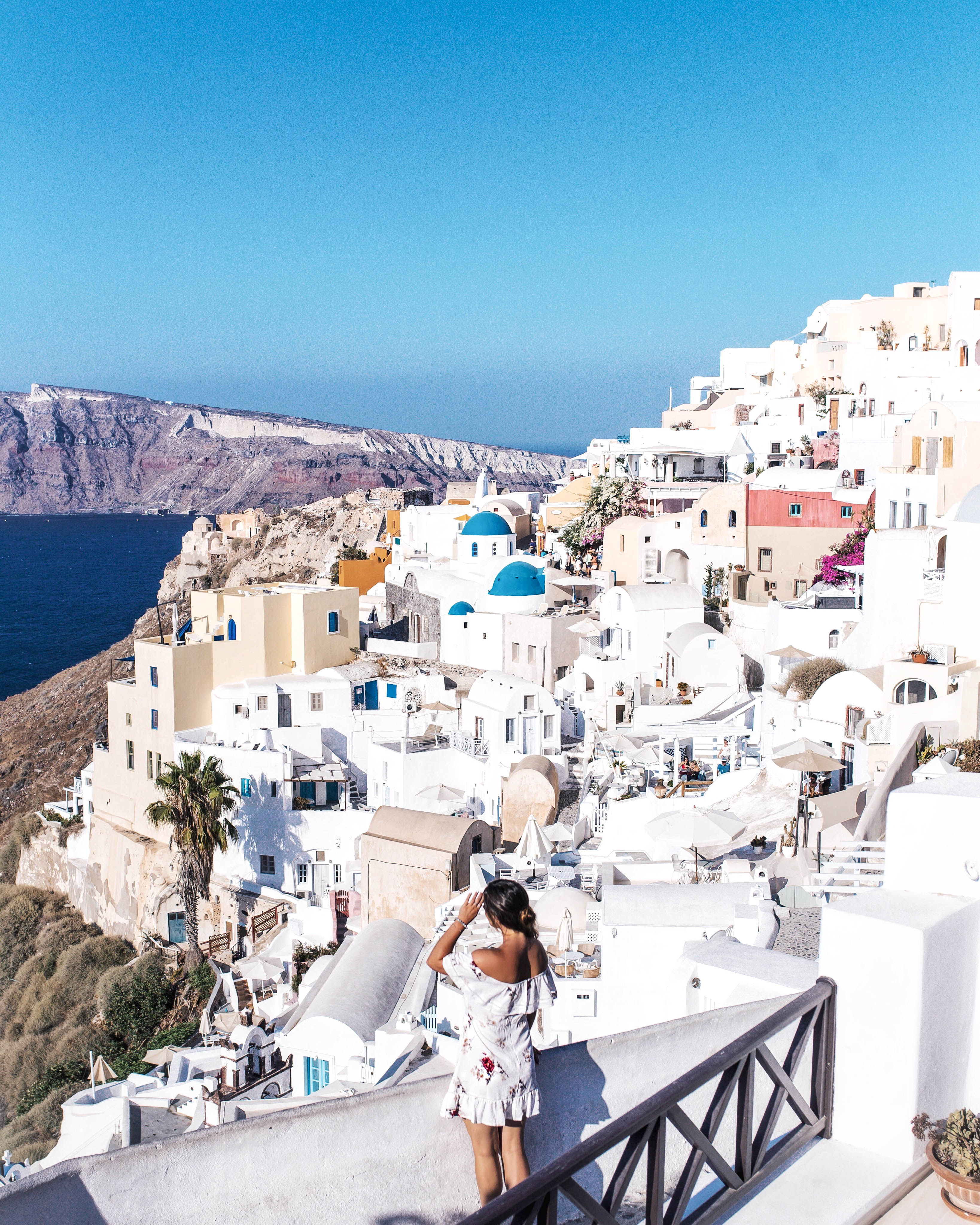 Q: I would love to know your process for pitching, if you plan your trips first and then pitch to hotels and brands once you know where you're going and how long (flights and everything) or do you do the opposite? – @thelifeunscripted
A: I'd say almost 99.9% of the time I've got plans in motion or have already booked a destination before I reach out to hotels/brands. Sometimes I have brand partnerships already underway for that timeframe so I touch base and ensure they'd like to have the visuals shot while I'm gone (which naturally, they're usually really happy about since it's a guaranteed stunning background!), but I will pitch out to both hotels and brands once I've booked my flights and planned my trip! I aim to give a month notice – this gives the brand time to check in and see if this works for them, to have any internal convos they might need and if needed, to ship product so that I can make sure it's with me when I travel!
Q: Any tips or insights into hashtags? – @ashleighanneirwin
A: Ah, Instagram! As you guys might know, it's been a bit of a gong show lately. A lot of people are struggling with hashtags because they're getting "shadow banned" from overuse – I don't know how much I even really believe it because some of my posts that are supposedly "shadow banned" have been my top posts ever. So long story short, you have max 30 hashtags to play with: I'd suggest putting one or two in the actual caption that are very specific to the image, and in the comments, add however many you'd like (probably 28-29 max if you want to really add as many as possible!) that include the following: collective sites that can reshare your images if it catches their eye (think @dametraveler, @sheisnotlost, etc), location-specific images for people searching for where you are and while they're hard to get featured on, it never hurts to have a few bigger hashtags (think #travelblogger, #travelphotography, etc) because if you get featured on them, your engagement will explode!

My top tips for travel blogging
And now, to close down this truly epically long story! Here are my main takeaways for creating killer travel content while you're gone and for carving out a space in the travel blogging world for yourself (or if you're not a blogger, how to simply create your best travel memories as possible!).
Research: you obviously don't want to plan a trip down to the minute, but research places you'd like to see, shots you'd like to take and if you're covering stories, determine what you'd roughly like to share before taking off
Look for the spark: ultimately, the best content comes from the best trip. There are a lot of places that people go to because they're "insta spots" and while I'm dying to go to a lot of them to discover the culture, because they look beautiful, etc, the best story is the one you care the most about. So look for places that trigger a spark in you—I had this in researching Andalusia most recently and that spark led to a massive passion for this place now! Same goes with Crete, and most recently I had that for Malta (here's hoping it leads to an amazing trip—going in November!). There are happy surprises of course but look for a place that you're genuinely so excited to go to and you're almost guaranteed to have not only an amazing trip, but killer content. Go somewhere just because everyone else is without feeling that personal draw, and you might not feel that love for the work!
Have the right equipment: I honestly feel like the best camera is the one you have, but you can also invest in the right gear if you're able to so that you elevate your travel shots. I've listed all my gear here before, but long story short, when it comes to travel blogging there are a few cameras that are better suited to travel photography: look for something that delivers a wider frame (i.e. a portrait lens might be limiting since you have a very limited frame), a lens that has good aperture range (I like to be able to drop to 2.8 at least for macros, style shots, etc, and then bump up to about 3-6 depending on the kind of landscape I'm shooting) and one that's easy enough to whip out (i.e. especially if you're alone, not having to take out a huge rig but something decently compact).
Overshoot: it can't be said enough! Nothing's worse than coming home and feeling like you didn't shoot enough, plus it's shocking how quickly you can use up content once you're home. Capture different frames, different moments, different scenes. Shoot, shoot, shoot! I think about different travel stories months later that need a good feature image—it's then I'm thankful I had those other shots that didn't make it into the first destination-specific round!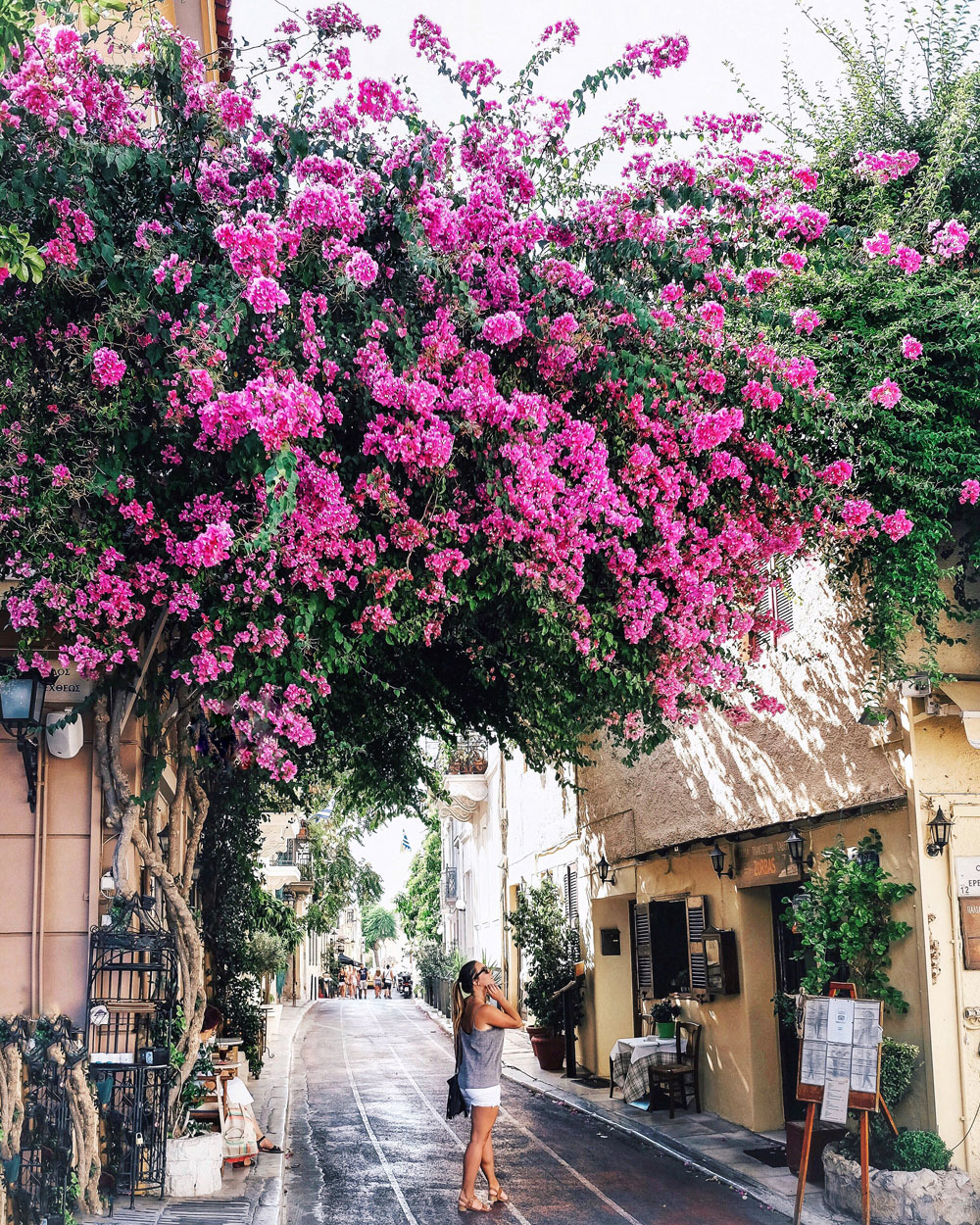 If you have any other questions you'd like answered, please just let me know in the comments or shoot me an email! Hope you guys learned something and that this all helped a bit despite being so dense! If you sign up for my newsletter, I'm also sharing a few extra tips exclusive to my subscribers—sign up here!
Also, thanks so much for bearing with me the past little while with slightly erratic posting—other than the trip being such a whirlwind, we also had especially iffy wifi in certain legs of the trip and I also got just totally taken out with a bad bug as soon as I got home. I'm so excited to be back to my routine now so expect that content to be coming atcha really regularly (and potentially furiously) from hereon out!