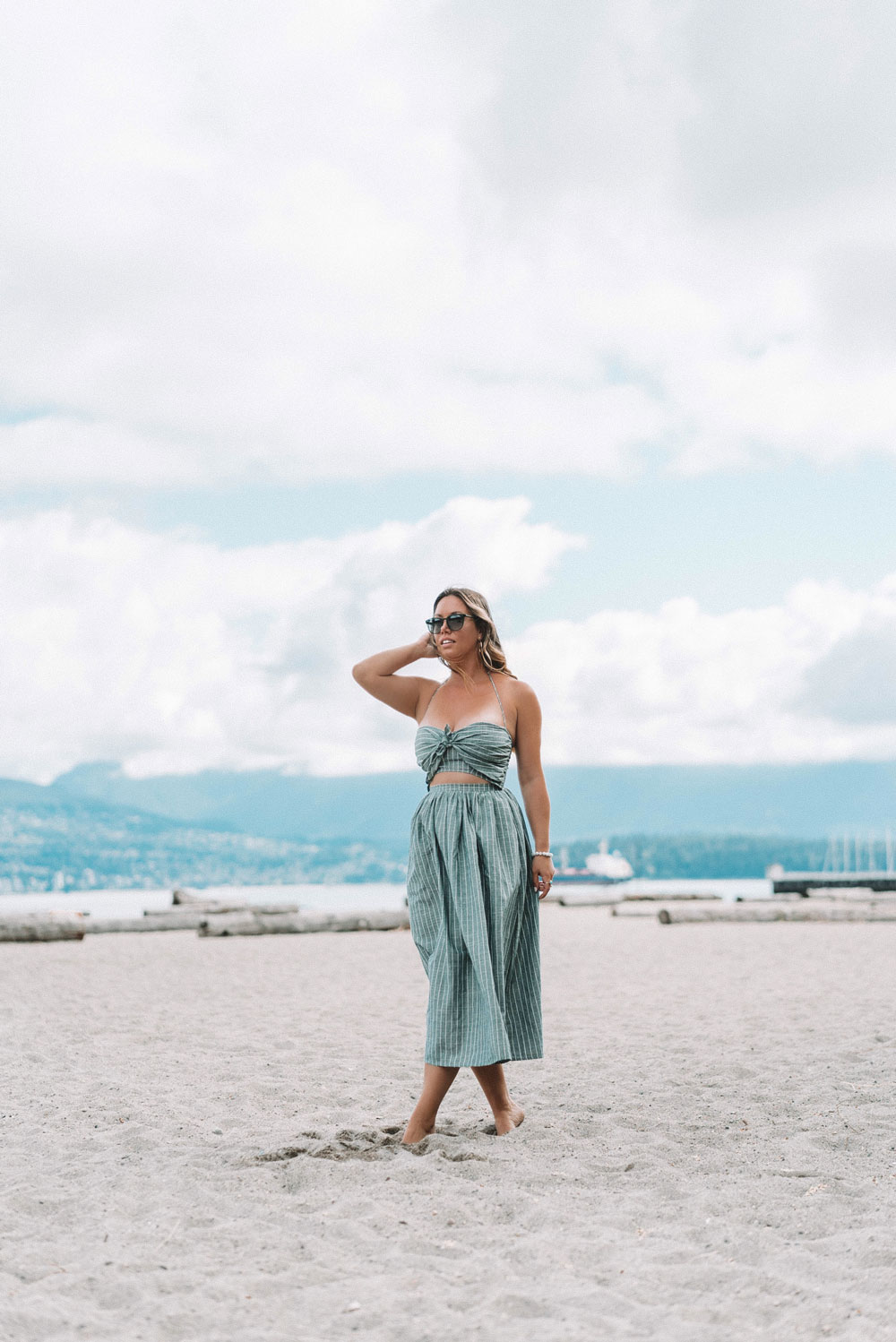 I've always felt like I belonged to a different era—music-wise, I really would've been all over the '70s punk and rock movement, culture-wise, I feel like I would've blended right in with ancient Greece and when it comes to style, '50s hourglass-friendly styles have always been what feels most flattering and "right" for me. To be honest, most of today's style offerings are not made for hourglass or curvy types, even with the rise of the Kardashians. It also doesn't help that I love the slinky slip type pieces that usually look best on flatter chests and that don't cling to what I like to refer to as my bubble butt.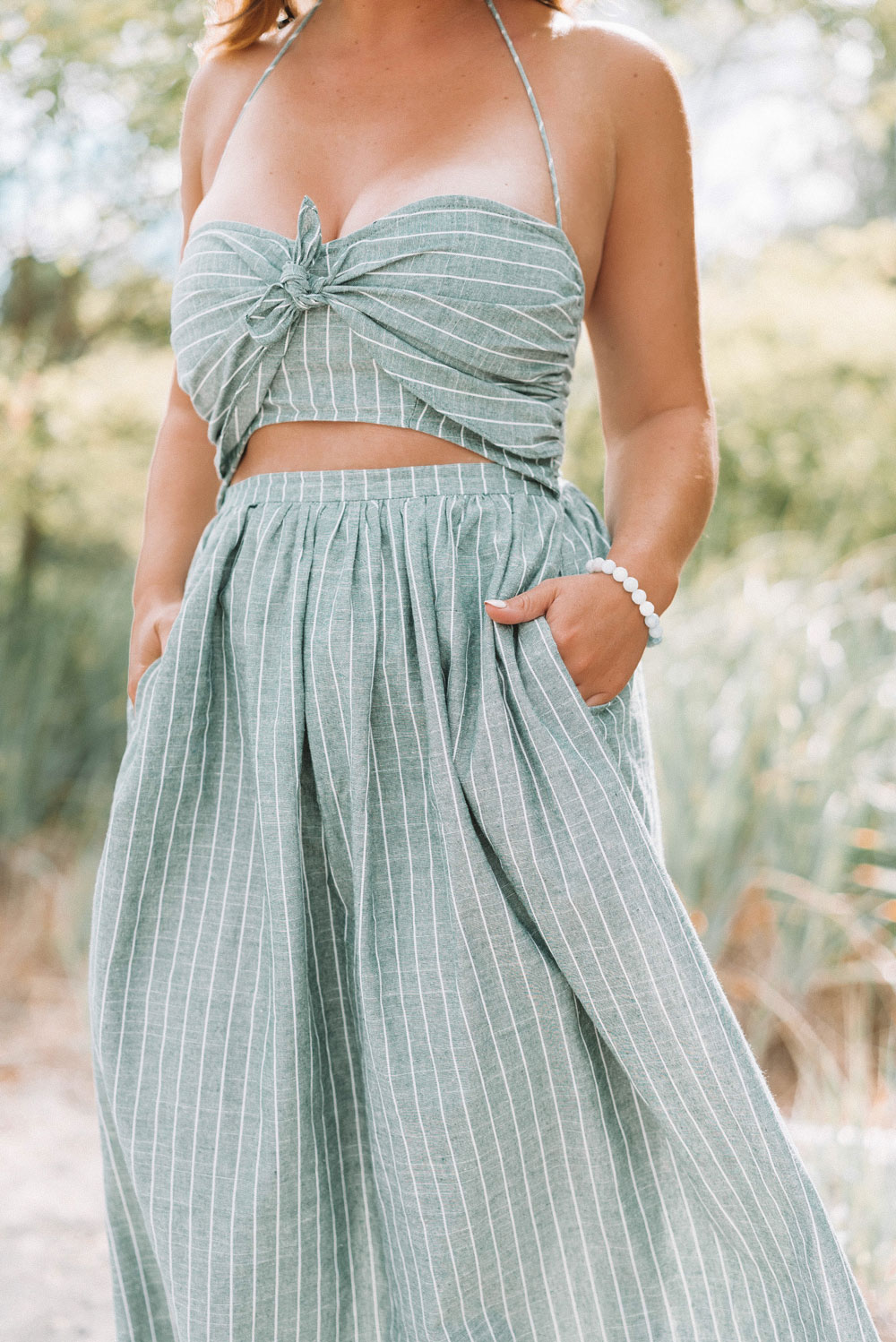 I've always felt most at home in swimwear because there's just so much less to have to worry about plus it's all out there—as long as you have a supportive cut for your chest, your chest looks great, your waist is highlighted and your shapely hips and bum won't be misshapen or straining against ill-fitting fabric (for those interested, I have a whole guide to the best suits for chesty types here and some great selects for more active types here too). Having said that, there are dresses made for easy summer wearing that not only look great on hourglass types, but are really made for other chicas with curves! Best of all, these will also look great on other figures too, but since I have to work around my proportions, making these recos with hourglasses in mind is something I can confidently put forward!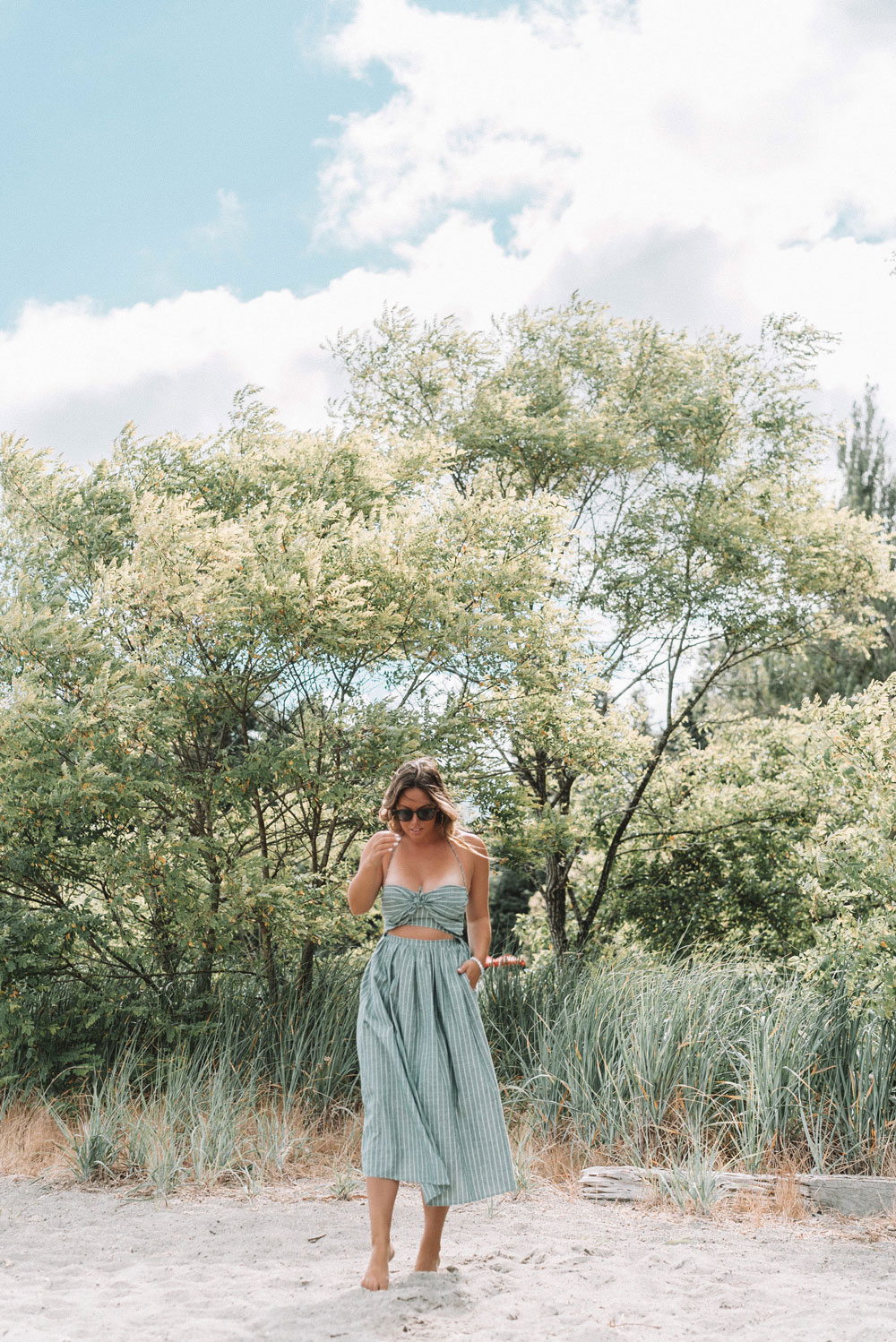 I got this beauty worn here from The Latest Scoop—they have limited stock every season so may be sold out but if you're in the Vancouver area, definitely worth checking out! But this style takes me to the first element I often look for in a dress—can I not wear a bra with it? I hate wearing a bra as anyone else with a big chest (well, just any woman at the end of the day, really) can attest to. I hear so many of my chesty friends or readers complain about being limited because they can't wear certain styles without a bra but it's actually something I seek out! Make the most of having a proportionally small waist with a chest that can fill out a piece to stay up on its own sans-bra and look for pieces that are fitted at the waist and have some type of support in the chest area. One other pick that would fit the bill is this beauty of a jumpsuit by Endless Rose—roomy legs, a beautiful cut-out detail at the waist and a tie closure that depending on you proportions, you can skip the bra for! Take cues from one of my hourglass style icons Devin Brugman, she always finds pieces she can wear without a bra and she always looks amazing!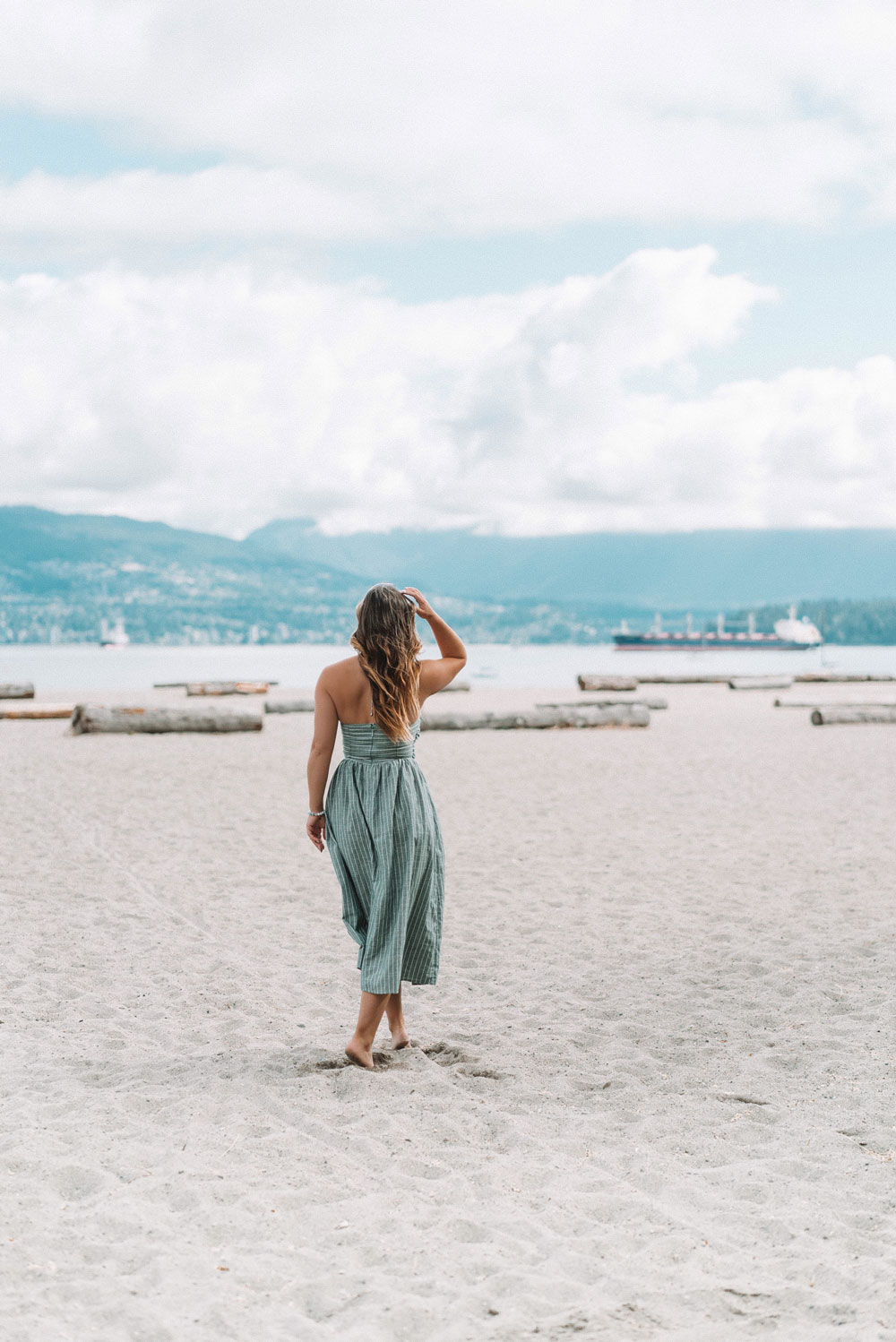 For something that still channels that retro vibe, I'm obsessed with that Faithfull dress everyone's been lusting after this past year in citrus yellow and gingham and best news of all, it's now on sale! I love that it features that flattering tie closure again so that you can adjust the support across the chest, has that perfect '50s-esque silhouette that's made for hourglass types and that will highlight your waist and décolletage beautifully. I have a ton of strapless bras and am especially a fan of Wacoal and Change—a simple nude strapless bra under here would be perfect! Its cut makes it a perfect daytime option or for patio drinks.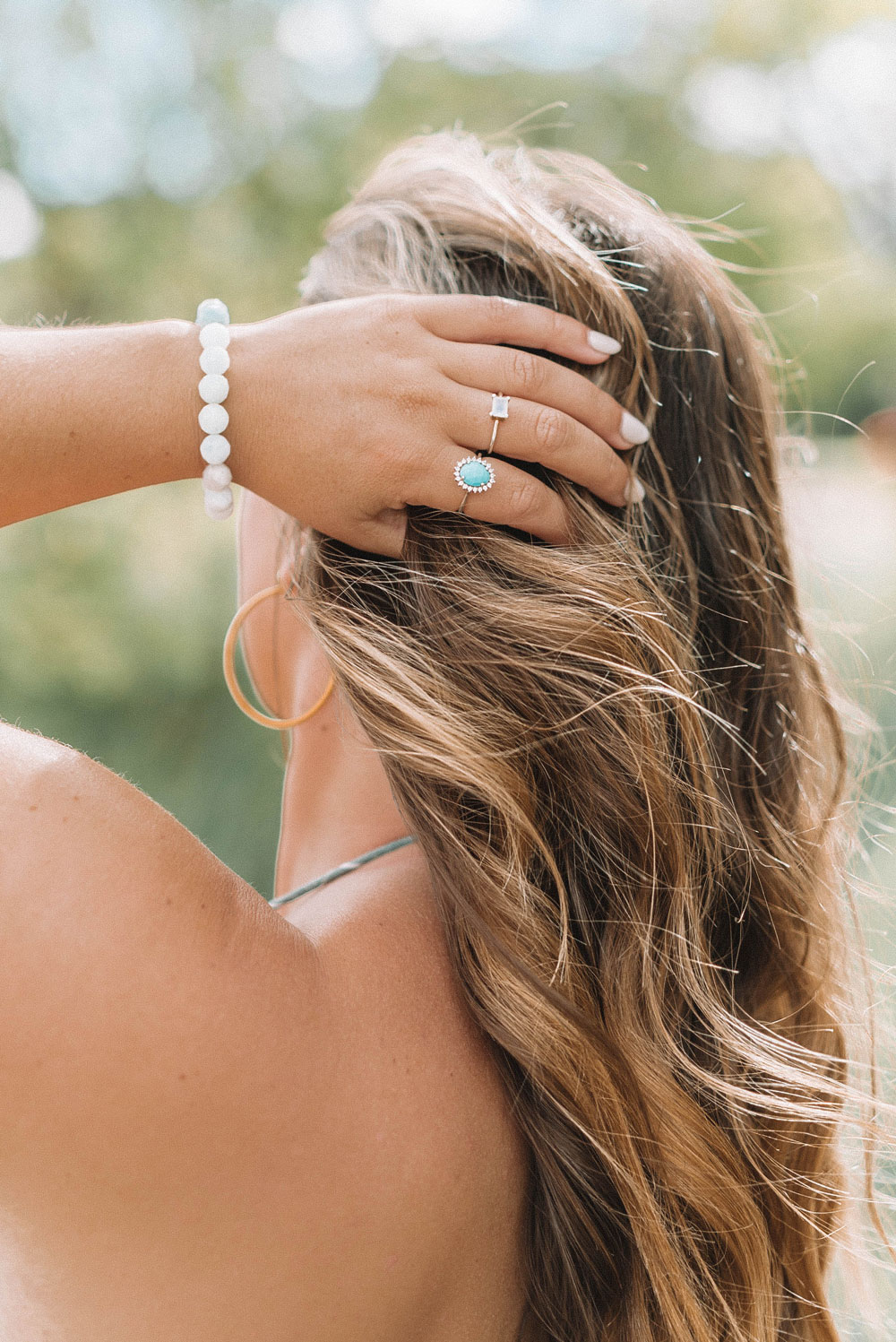 I've had a lot of success with the label Privacy Please in the past (you might remember this lemon-hued beauty from last year's summer wedding style post), so I thought I'd serve up another select from their dreamy line of dresses that will work with a great lace or demi-lace bra: this stunning maxi! Oftentimes these wrap dresses have really low necklines which can be a bit of a struggle for chestier types (though there are low-cut bras out there that will help you out, they just aren't the most comfy!) so if I'm looking for a lovely wrap maxi dress, I make sure the neckline isn't too low (though a safety pin will work in a pinch). This cherry red beauty's neckline is at the perfect point, and while I'd probably just wear a strapless with this, if you wanted to wear a strapped bra as mentioned above, you could totally get away with it (just make sure the straps are adjusted to be a bit narrower in the back or opt for a bra that has a clasp for racerback!). I love the sexy yet super functional cut below the nipped-in waist (a must for hourglass types), meaning there won't be any unflattering clinging across your butt or hips but the high leg slit will allow for extra movement and a bit of a flash of skin while you're walking! This is the perfect wedding pick.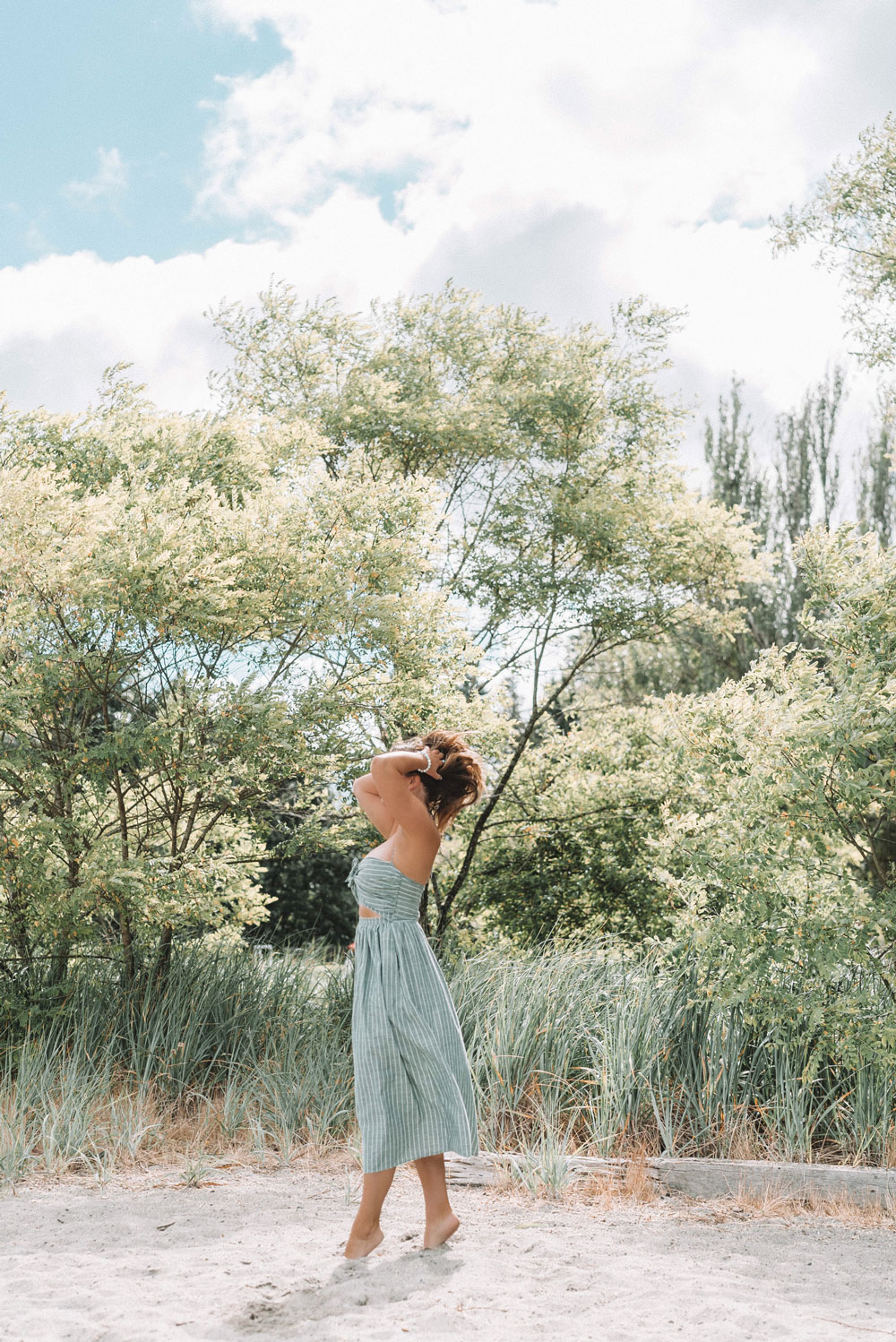 I'm actually a huge fan of strapless dresses—any chance I get to strapless or off the shoulder is one I always take. While it's a style that definitely requires a strapless bra, a well-fitting bra will provide the support needed to create a really sensual silhouette and highlight your shoulders! As you guys might remember, I'm all for sets, especially because they highlight the part of your body that is the smallest on hourglasses: your waist! I am obsessed with this Free People set in red—I love that it's casual enough that you could wear it during the day with sandals, but throw on a red lip and some espadrilles or heels and this would be a great option for weddings, a night out, etc. I also love that the top isn't too teeny so you have lots of coverage for a supportive strapless bra on underneath.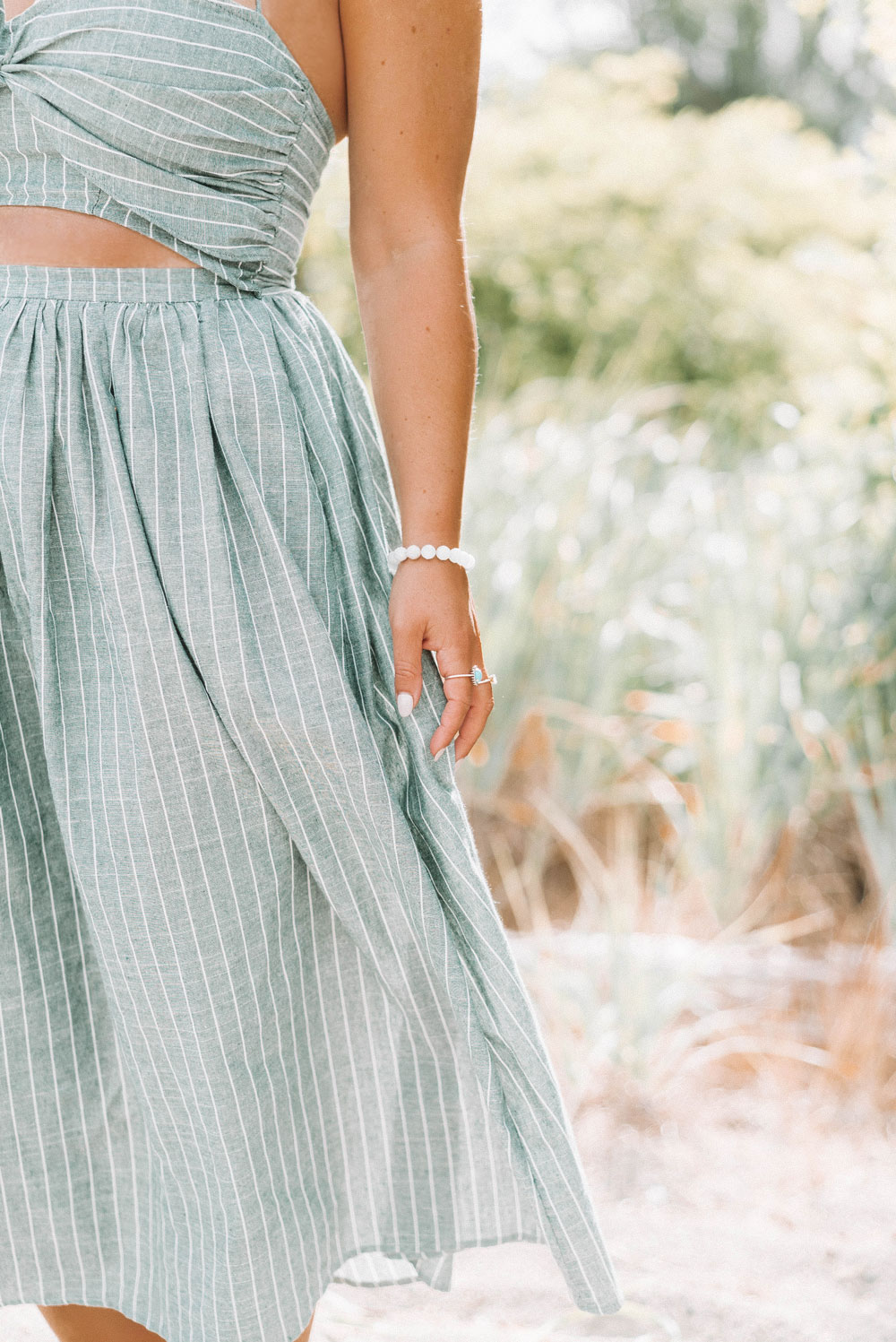 Finally, I love one shoulder dresses but they can be a bit tricky when you're chesty—depending on the fit, you may feel like only one side is getting support or lifted if the fit's a bit snugger, etc etc. While you have to be careful with flouncy pieces to ensure they don't add too much bulk in the chest or butt, this Joie dress is flouncy in the most flattering way. Nipped in at the waist (as always) in beautiful marigold yellow and in eyelet, it's a one-shoulder option that will provide just enough breeziness around the chest and hips while still showing off your shoulders, décolletage and waist. I'm also just so obsessed with this colour!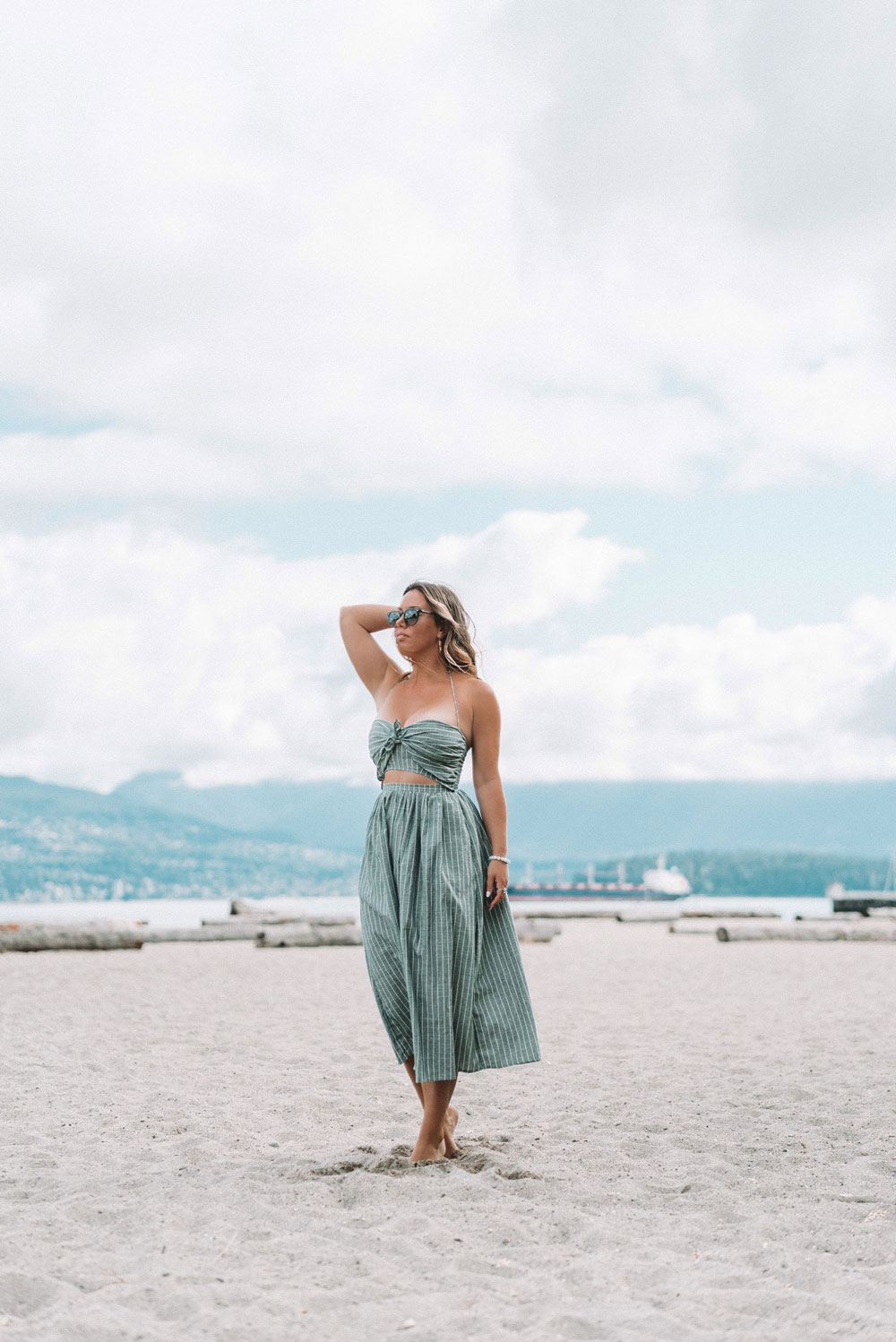 Of course, all of these will also be great options for pear shapes, and lots will also work really beautifully on all sorts of athletic (which I am as well), narrow, and curvy types! One last note—I go into far more detail about strapless style tips (and the bras I wear) in this post if you're feeling like you need a little how-to on getting the right pieces!
Photos by Ainsley Rose Photography