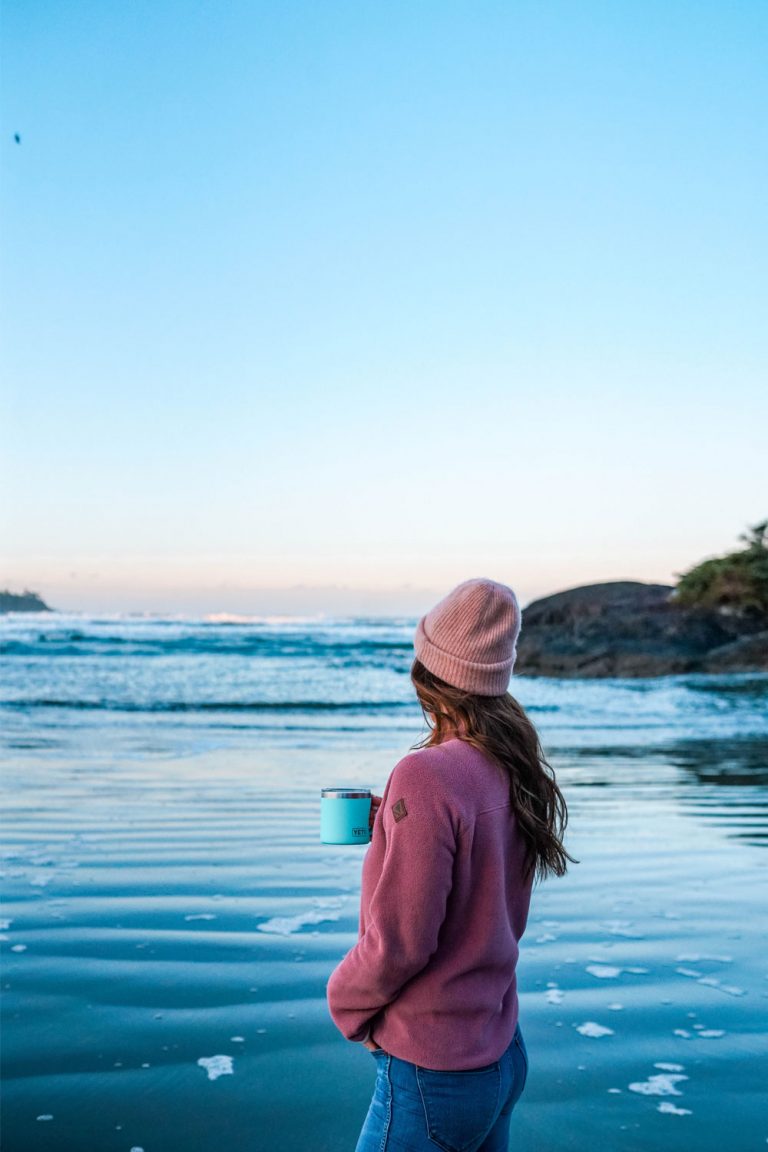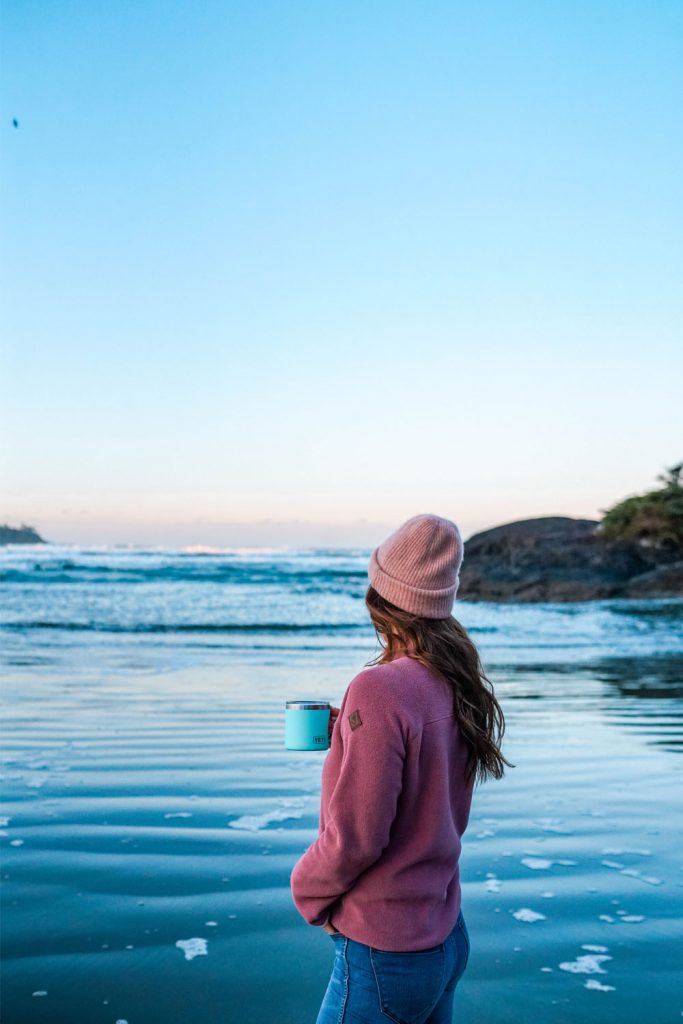 I know, I know…this is the only look I know how to do! How many beachy wave tutorials can one girl do, right?! (Apparently, dozens.) But this one's a bit different today – I've been employing a new trick that my hair guru Chris Weber has taught me recently that works best with a flat iron but can also work with something like my Dyson Airwrap and it's changed the game for me as far as getting those truly undone waves right out of the gate.
Watch the video above to see a step-by-step but basically, all you'll need is a flat iron (if you like to curl with a flat iron) or a flat iron + curling wand (or a Dyson Airwrap like the one I have here) and texturizing spray, and the steps are as easy as this:
Start with dry hair – see my Dyson tutorial here for how I do this all with the Dyson (in which case you'd get your hair to 80% dry) but if you're doing this with a flat iron/curling wand, then make sure hair is fully dry
Curl hair quite tightly away from face using either a flat iron or curling wand
If you're using a flat iron, turn it off and allow it to get to about 50% heat (if you're using a curling iron, turn on the flat iron while you're curling your hair and then kill the heat as you're nearing the end)
Using this warm flat iron, run it gently through your curls, focusing on the ends to give that textured, cool variance
Spray with texturizing spray (I love Oribe's Dry Texturizing Spray) and scrunch up hair, focusing on roots
Once the flat iron is barely warm, you can even use it to smooth out flyaways around the roots!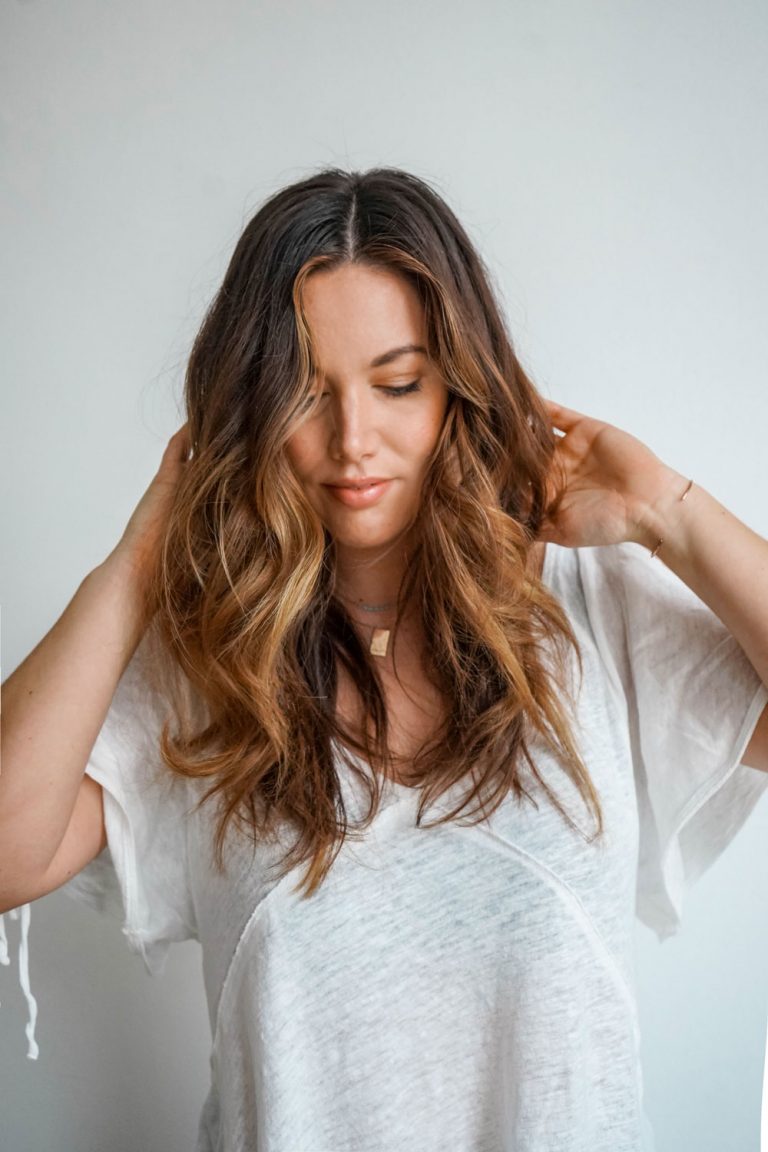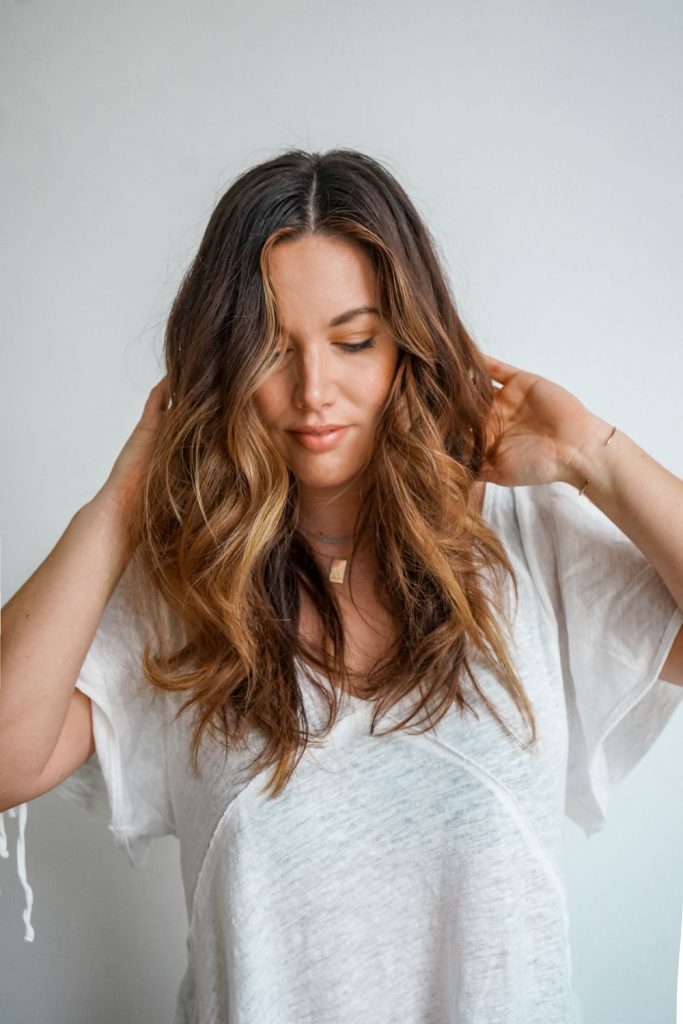 And that's it! This will look gorgeous on anyone but it's really a style that's especially well-suited to highlighted hair with strategic colour placement. Chris warmed up my hair and added in some red tones which I absolutely love – it's been such a nice, rich change for the winter and it looks so beautiful when I add in some waves and bends to my hair. You guys know by now how obsessed I am with Chris – if you're looking for a stylist in the city, him or any of his stylists at his salon Vanilla Loft are truly the best in the biz.
Do you guys have any tips for adding texture and wave to your hair? Looking for product recommendations always specifically!